Assemble your ingredients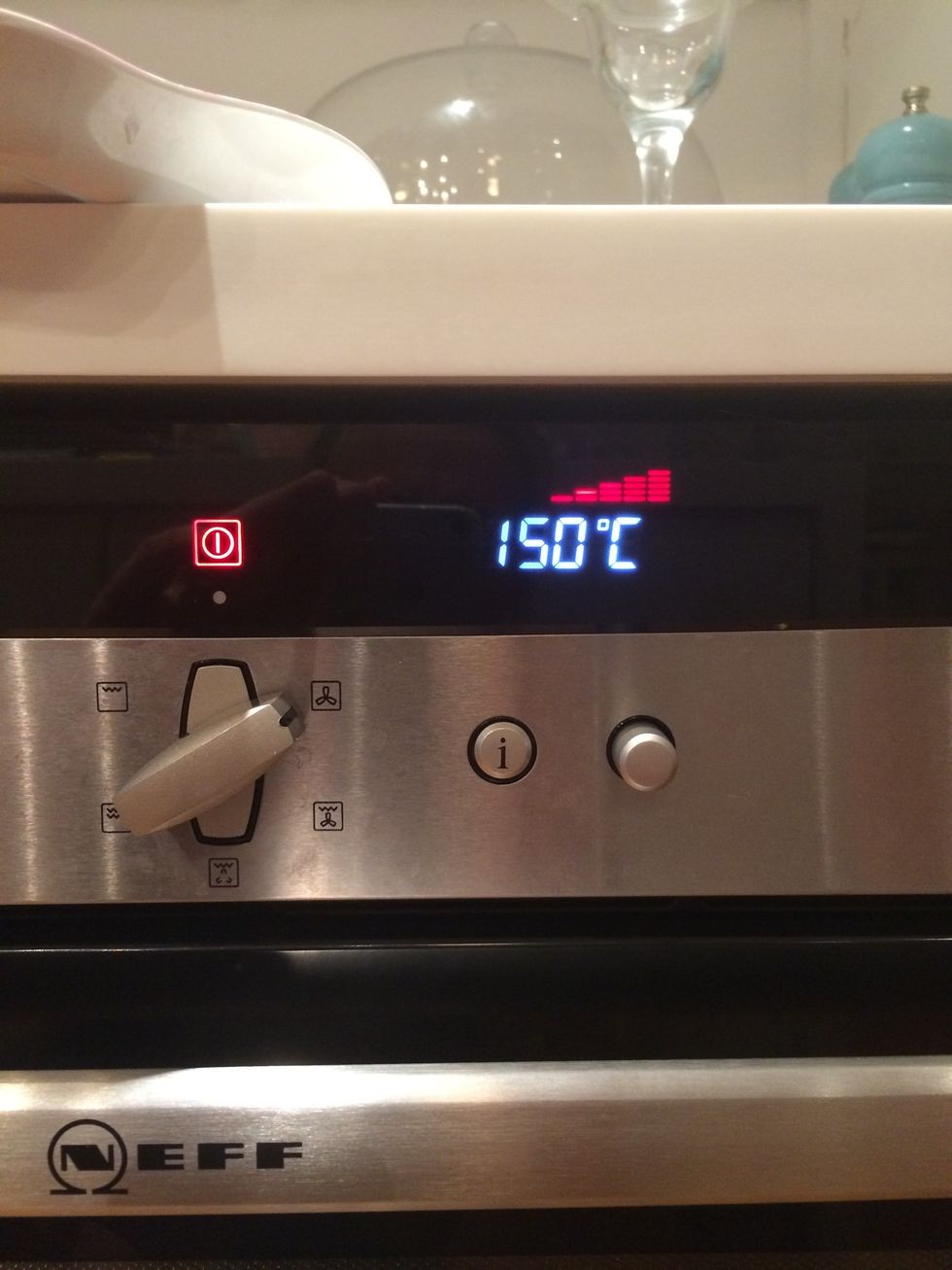 Heat oven to 150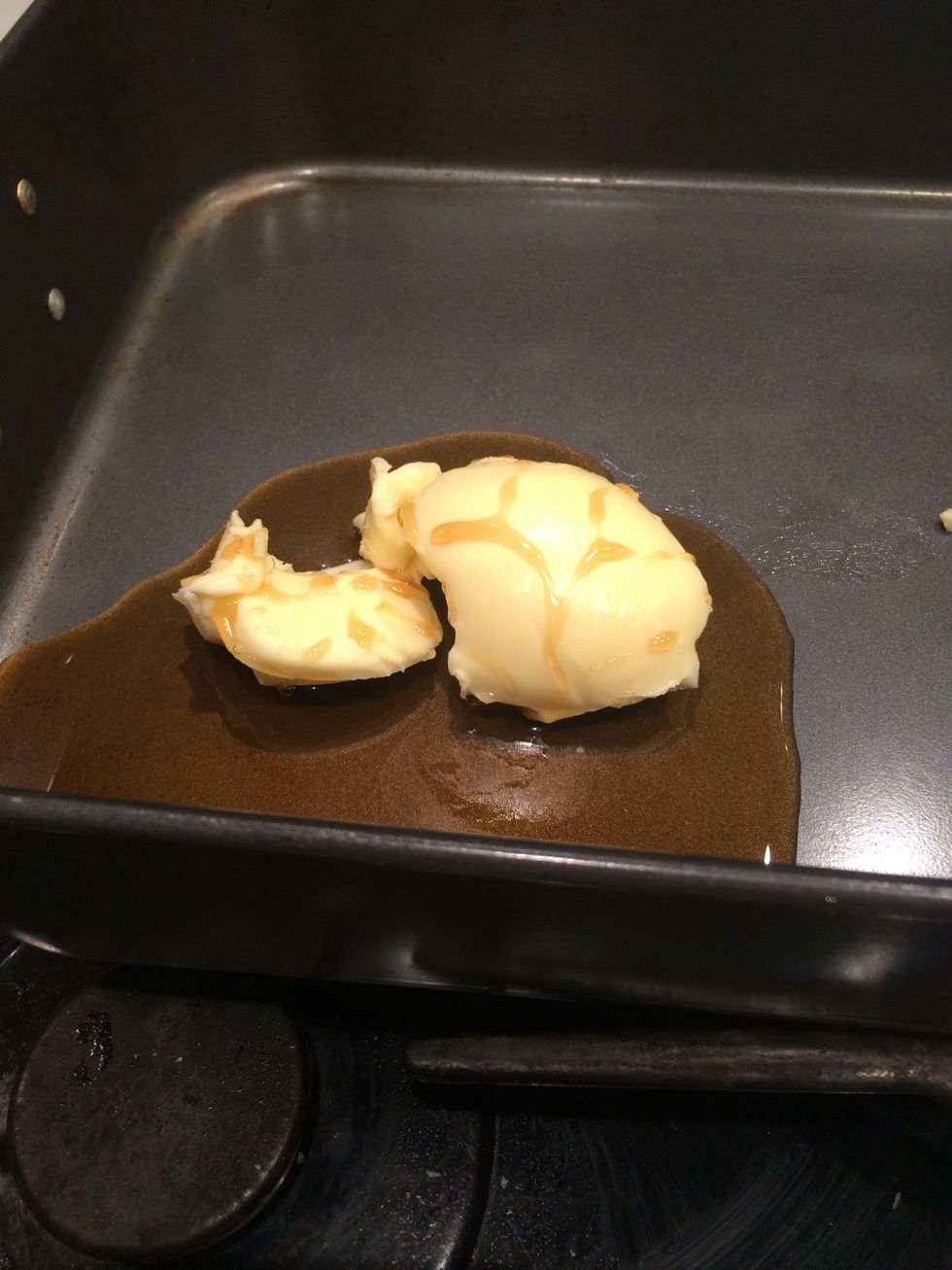 Put butter and maple syrup into large baking tray and heat in oven until melted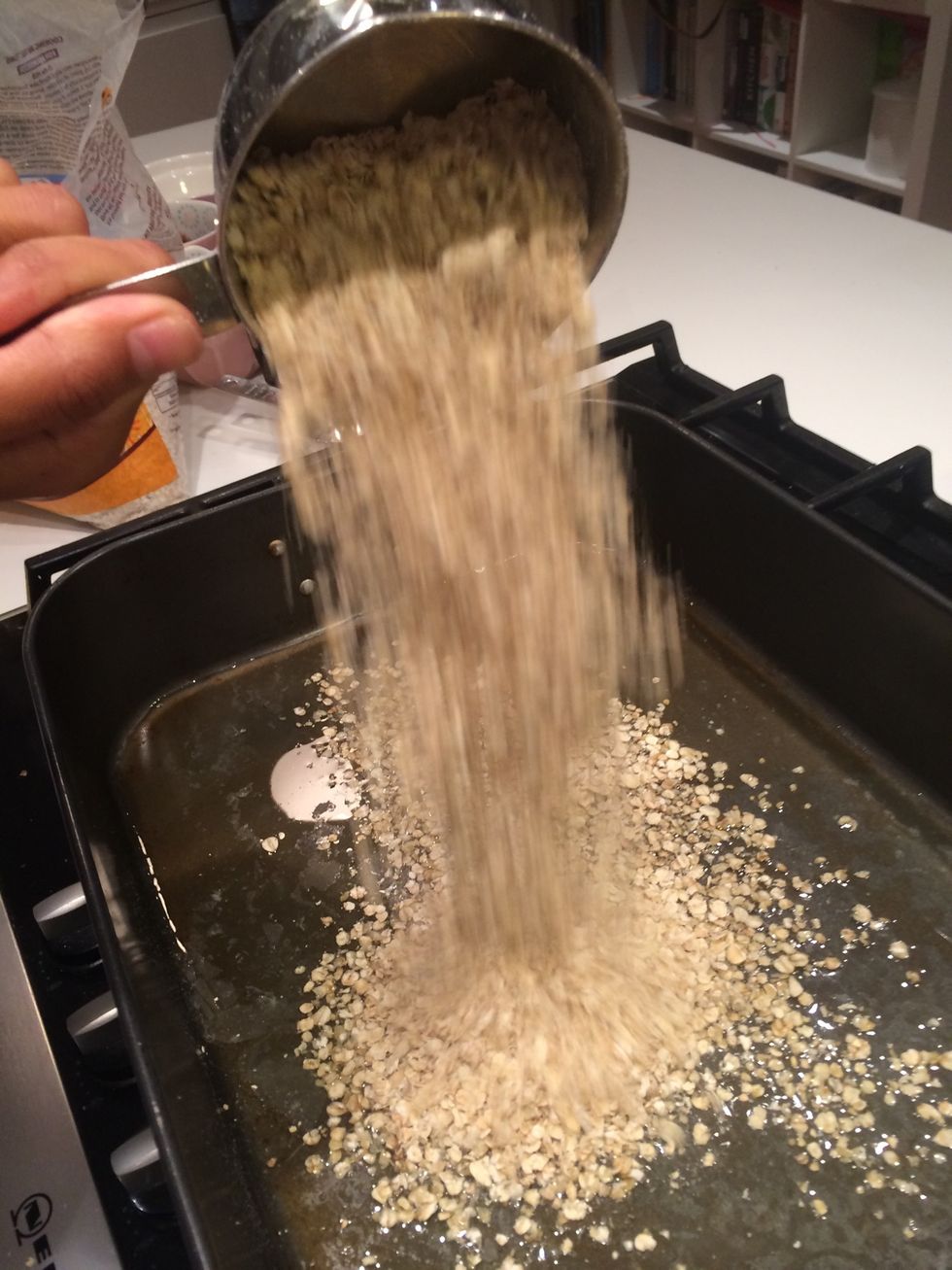 When the butter is melted (about 5 minutes), remove the pan from oven and pour the oats into the melted butter and syrup mixture.
Stir around the oats until they have soaked up all the butter and maple syrup evenly
Add in all your nuts and seeds.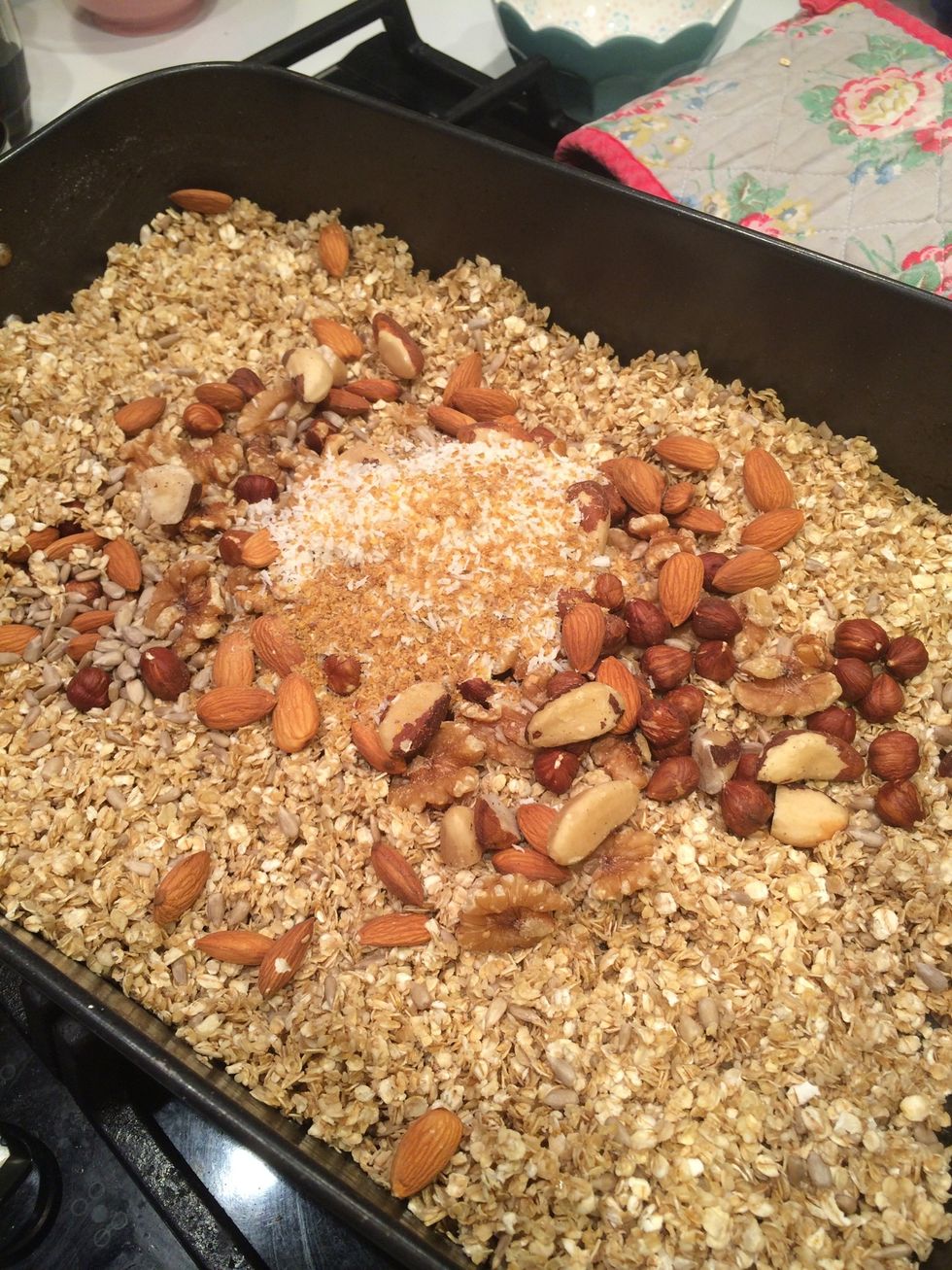 Add the wheat bran and salt flakes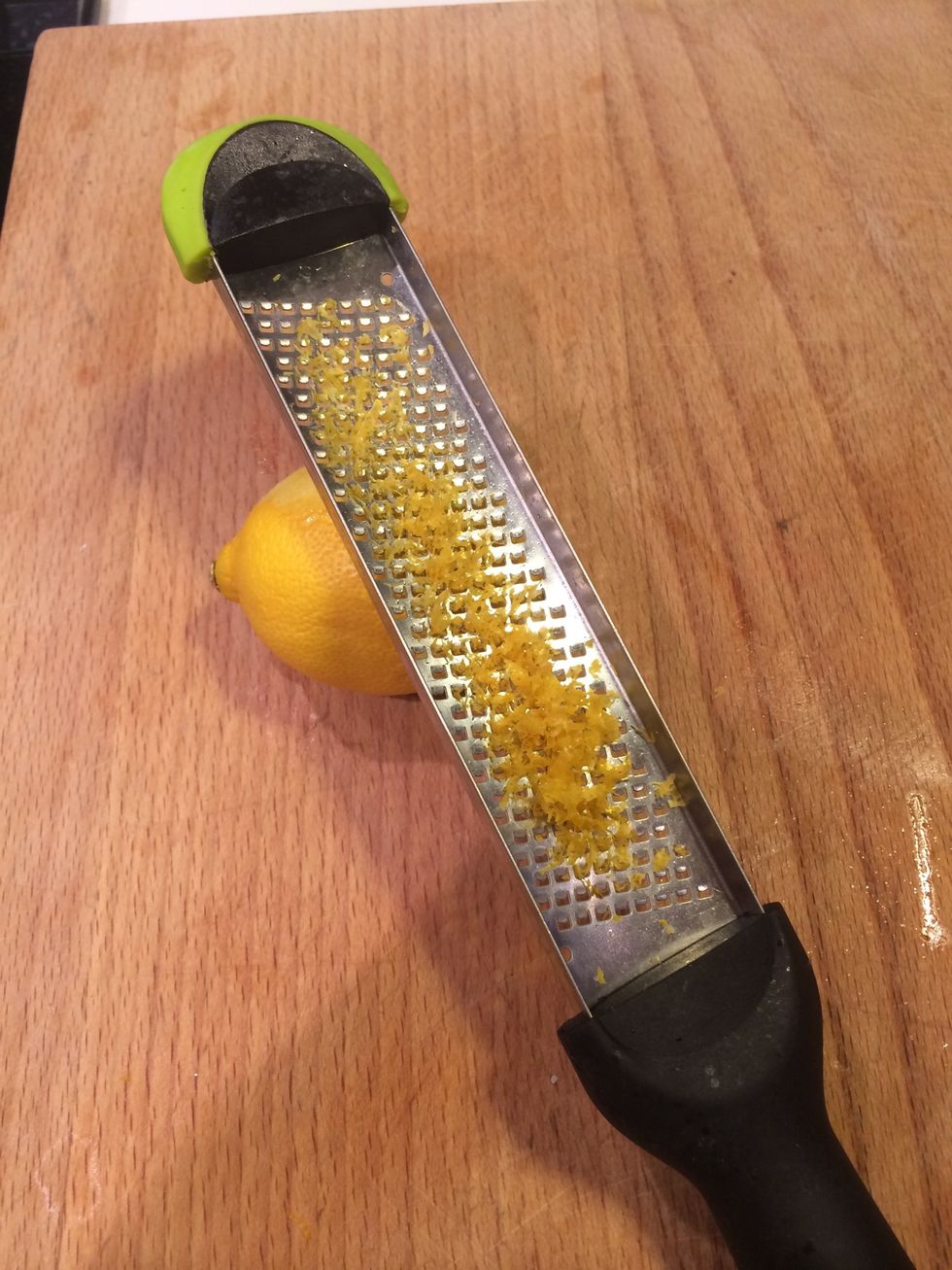 You can add lemon zest if you like a citrus tang... zest 1/2 a lemon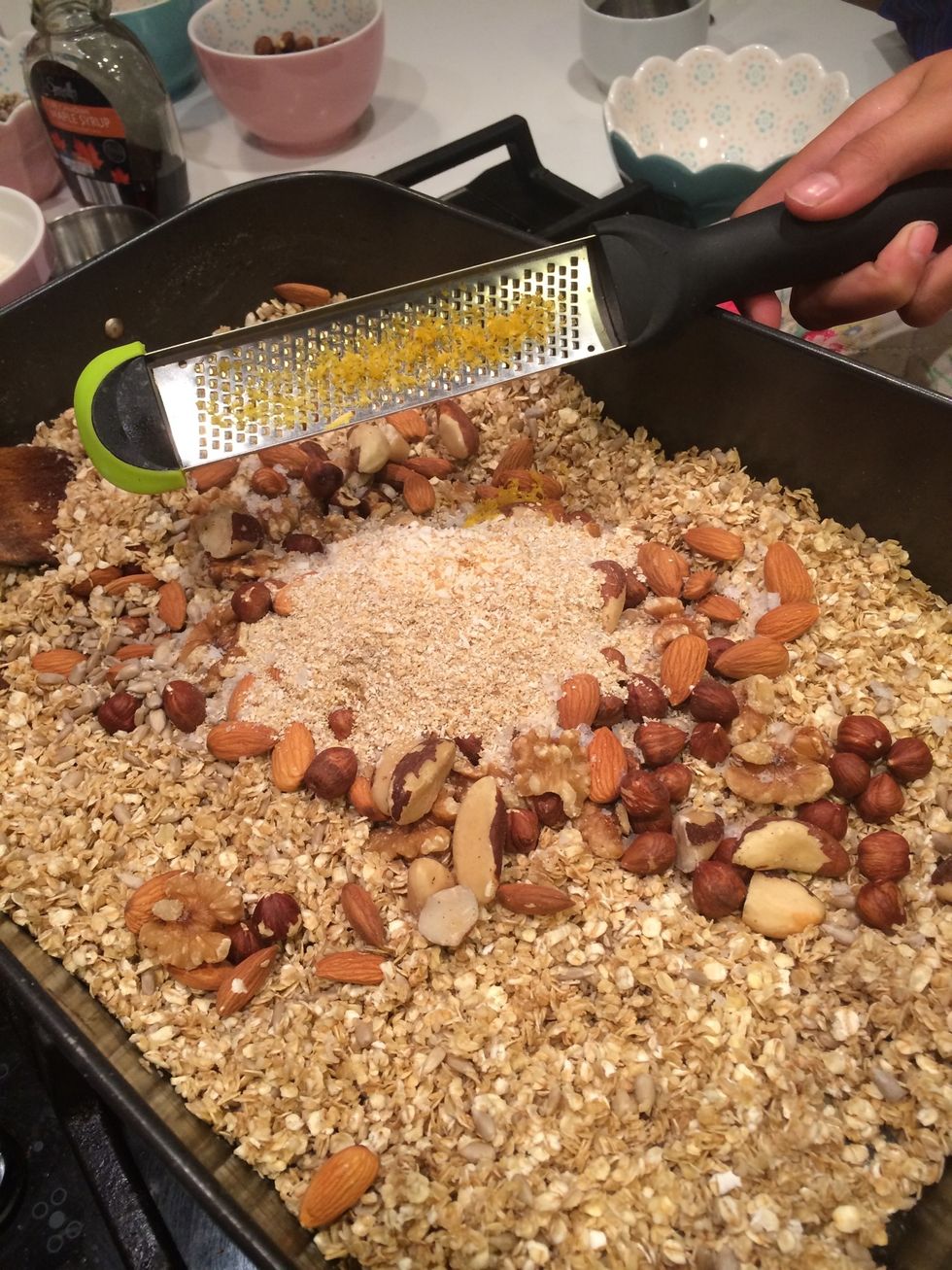 Add lemon zest if desired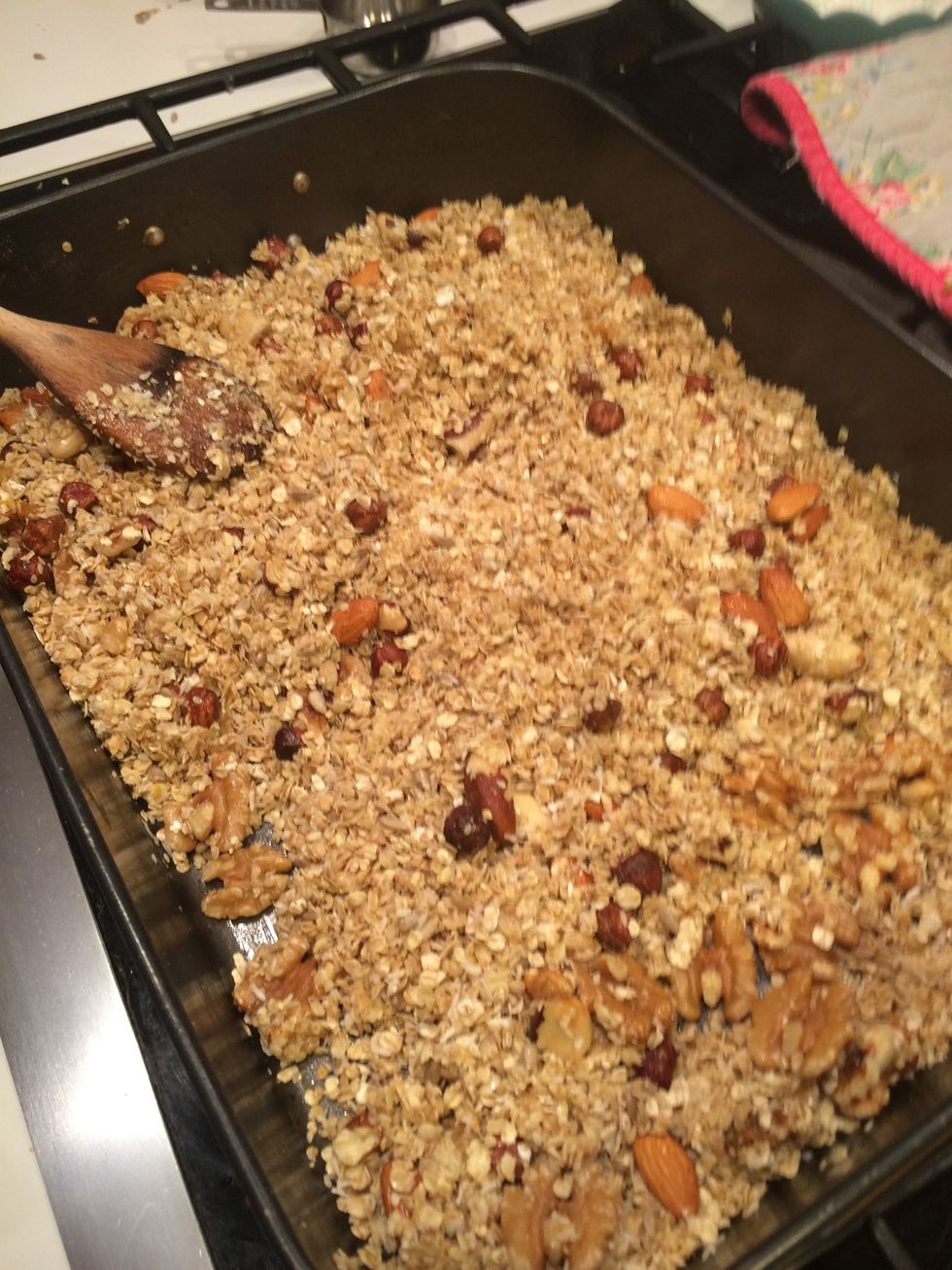 Stir everything around really well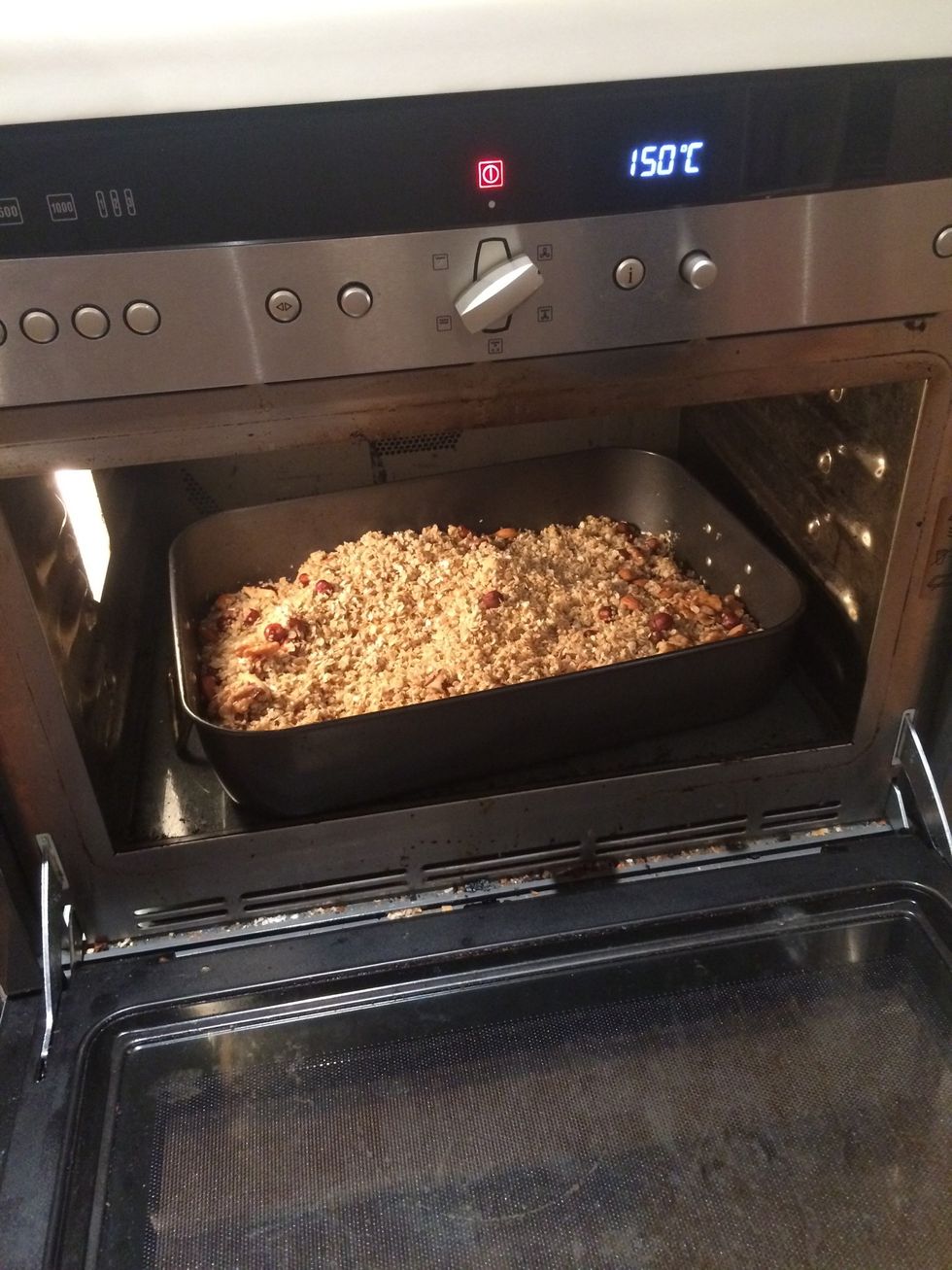 Put the pan into the preheated oven.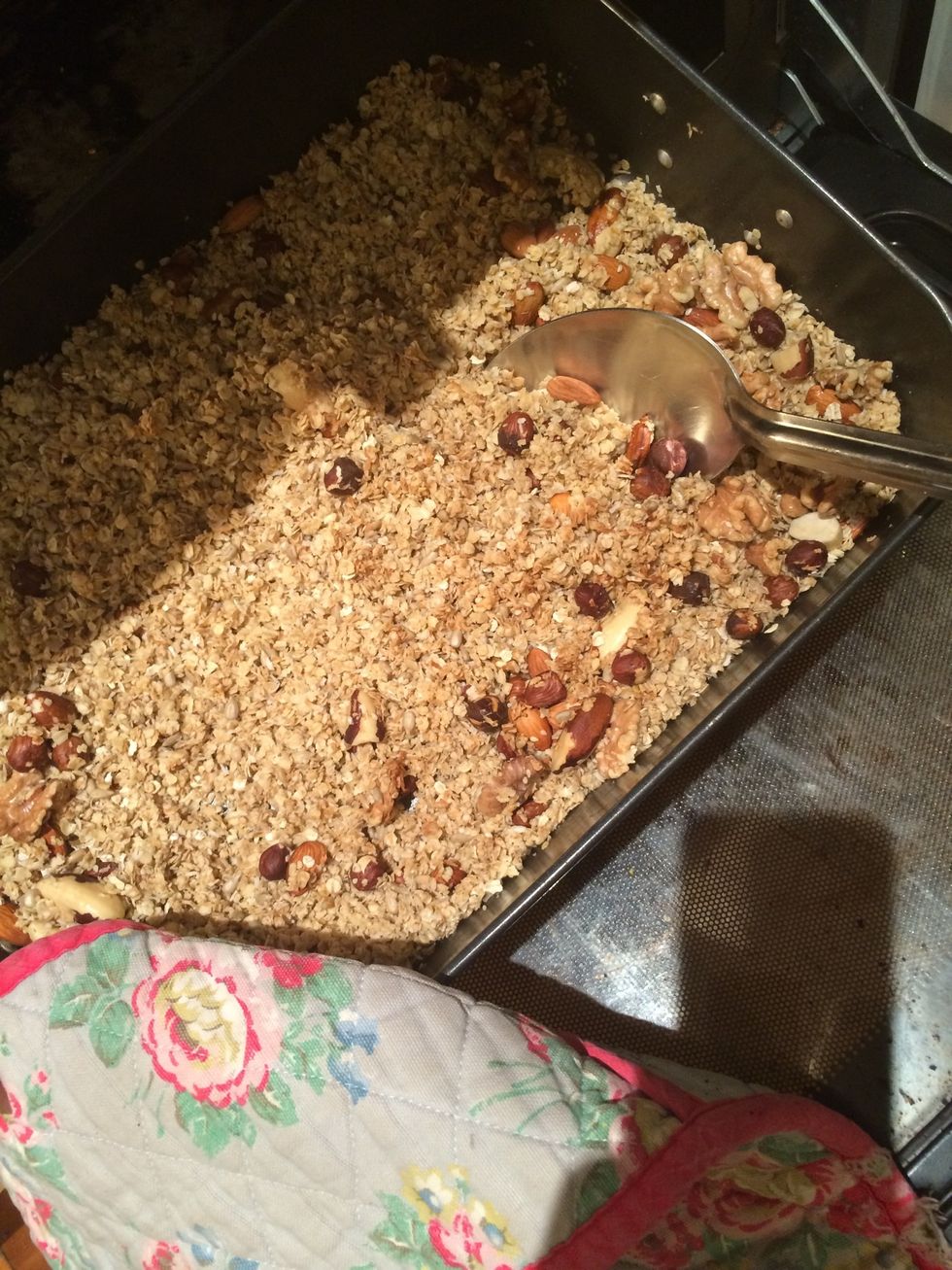 Stir the mixture about every half hour to ensure even browning.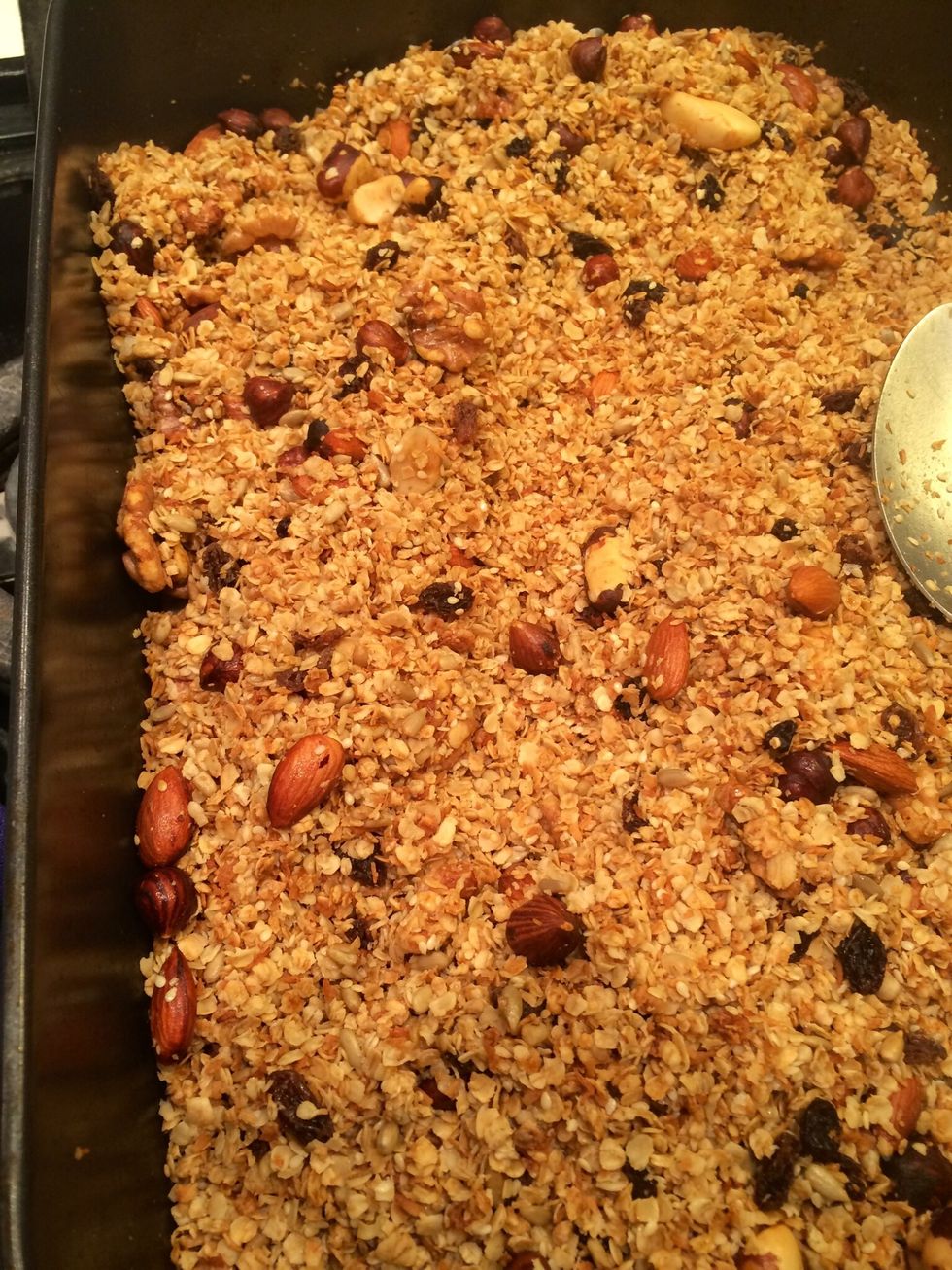 After approx 1.5 hours, check to see whether it's done. The oats and nuts should be evenly golden brown and crunchy. If they aren't, leave it to bake for longer, checking regularly. Remove from oven.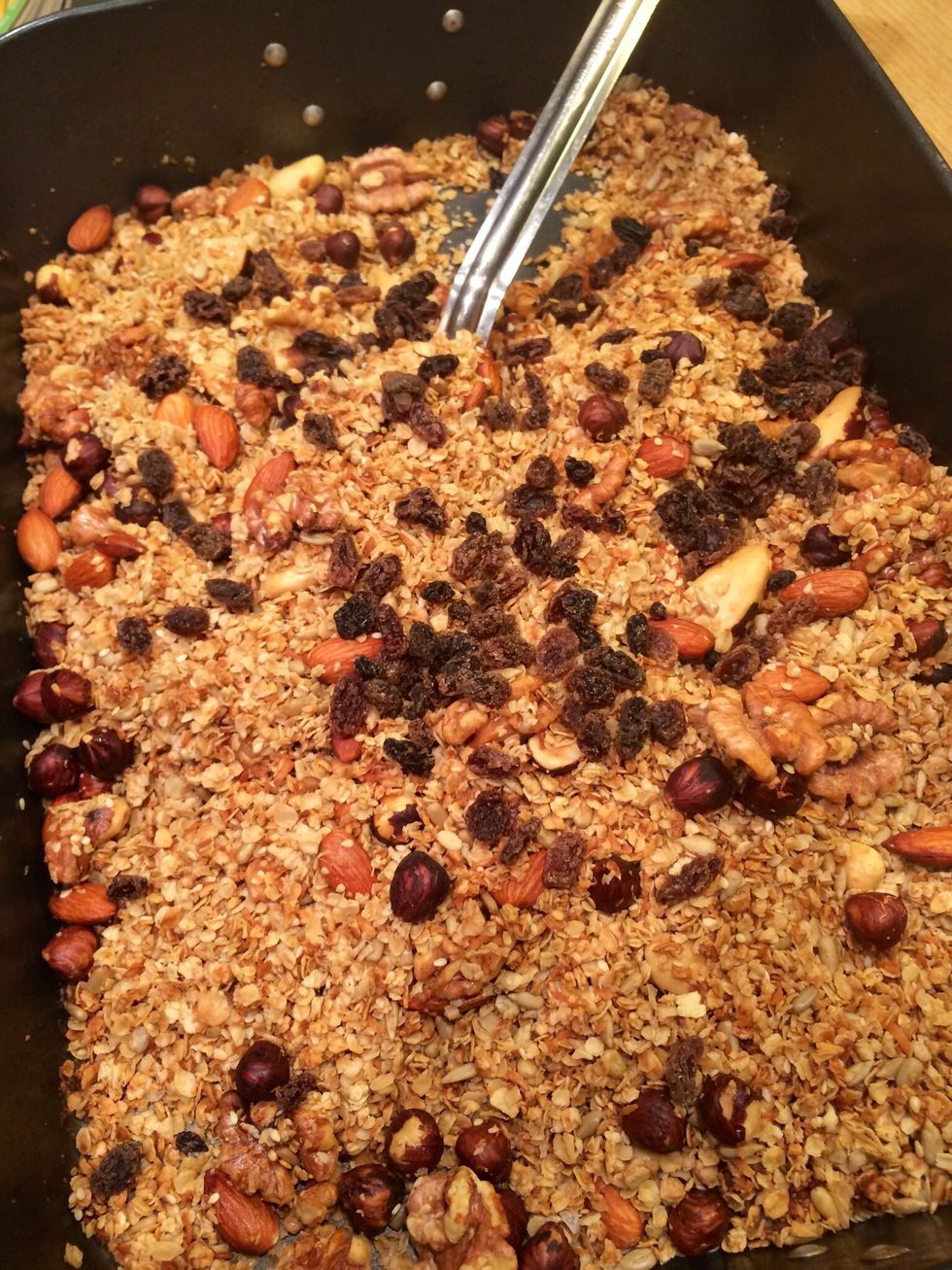 Add raisins or cranberries or chopped dried apricots, or even chocolate chips, as desired!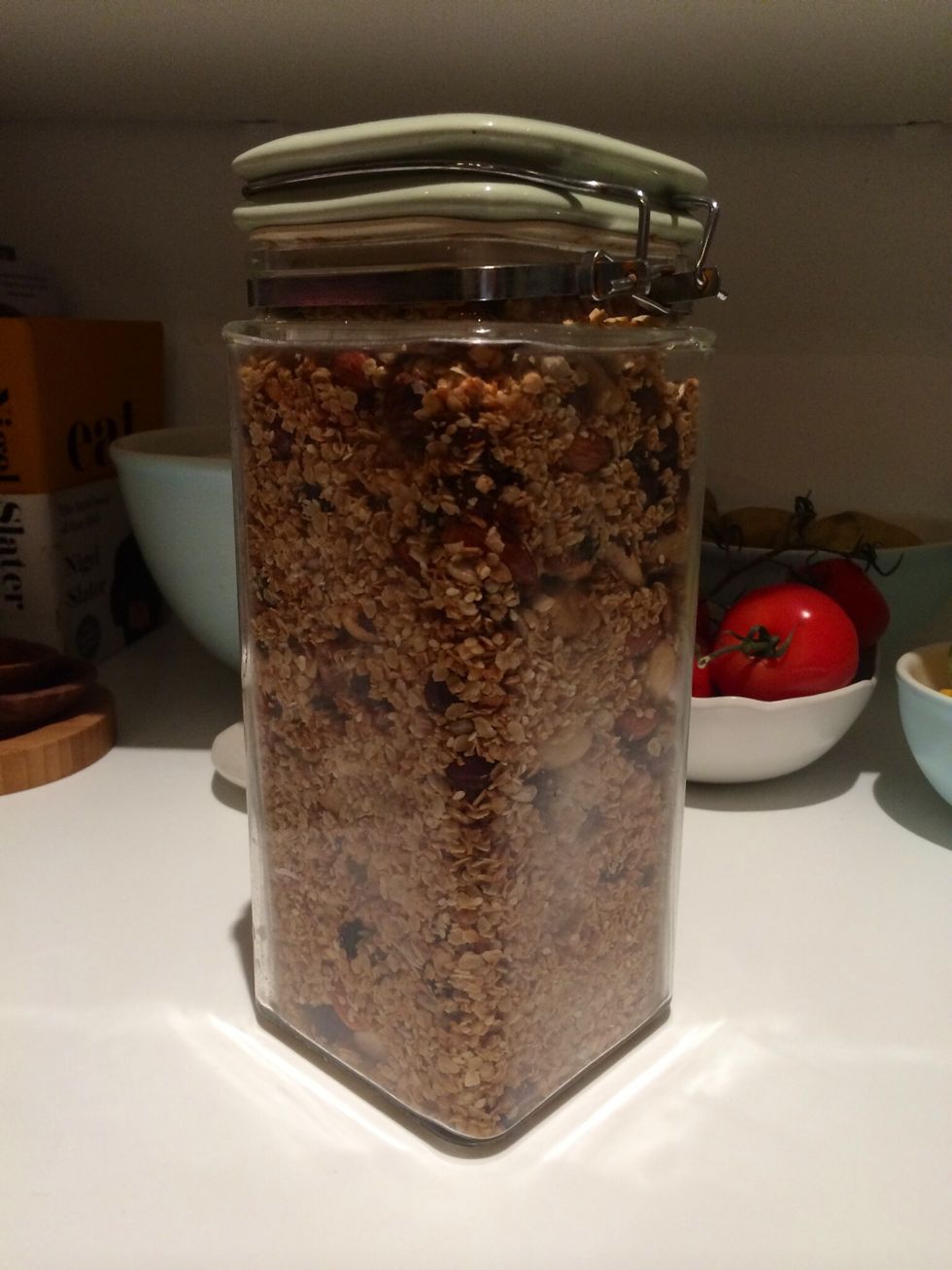 When cool, pour into container of your choice.
Enjoy with yogurt and fresh fruit!!
1/2c brazil nuts
1/3c sesame seeds
1/2c walnuts (or pecans)
1/2c hazelnuts
1/2c almonds
1/3c sunflower seeds
1/3c dessiccated coconut
1/4c flaxseed (optional)
1/4c oatbran (optional)
1/2tsp sea salt flakes
4.0c oatmeal
5.0Tbsp maple syrup (or agave syrup)
1/2c cup butter
1/2tsp Lemon zest (optional)
1/3c Dried fruit (optional)