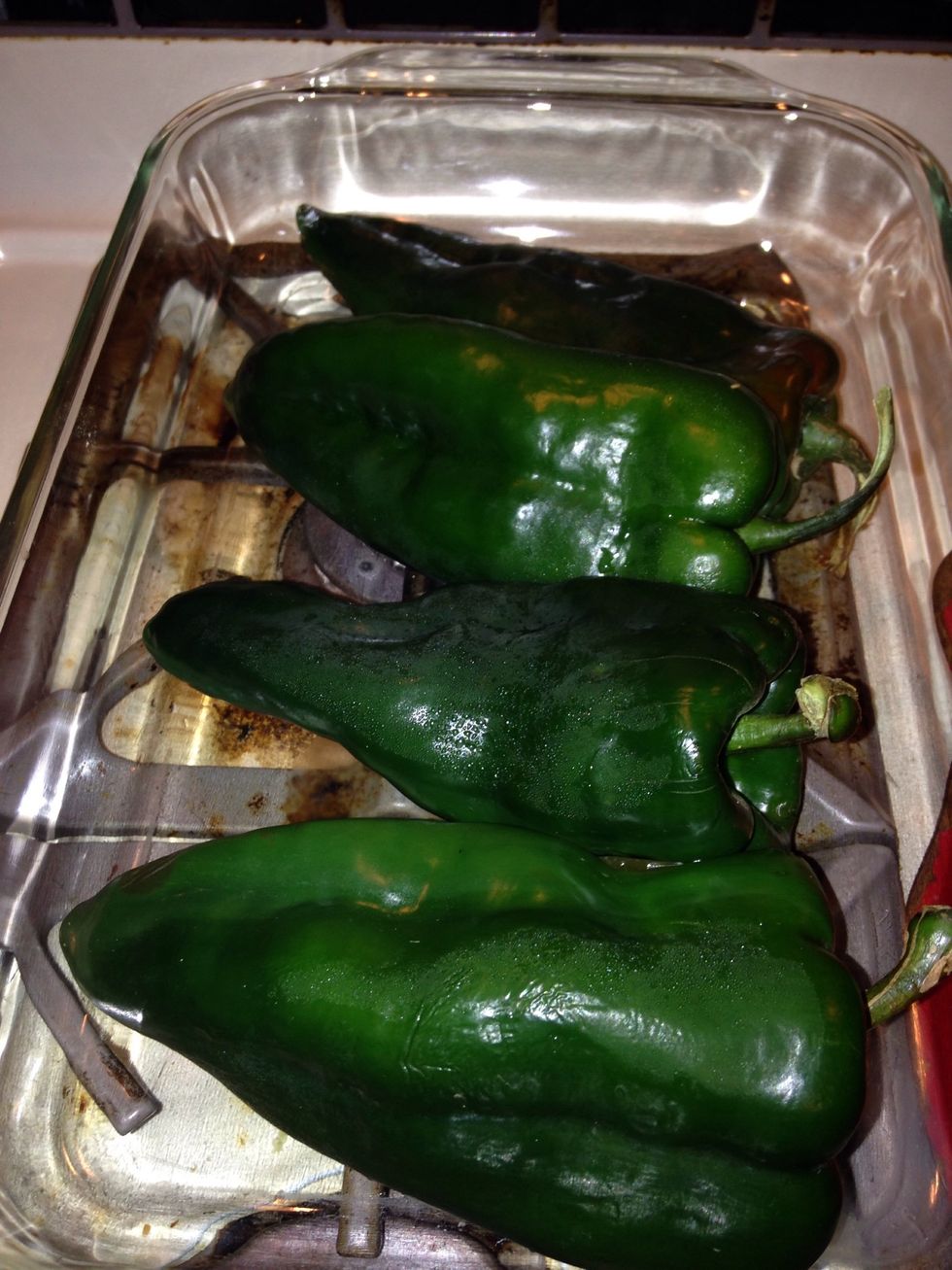 Put chiles in the broiler on low to get a charred skin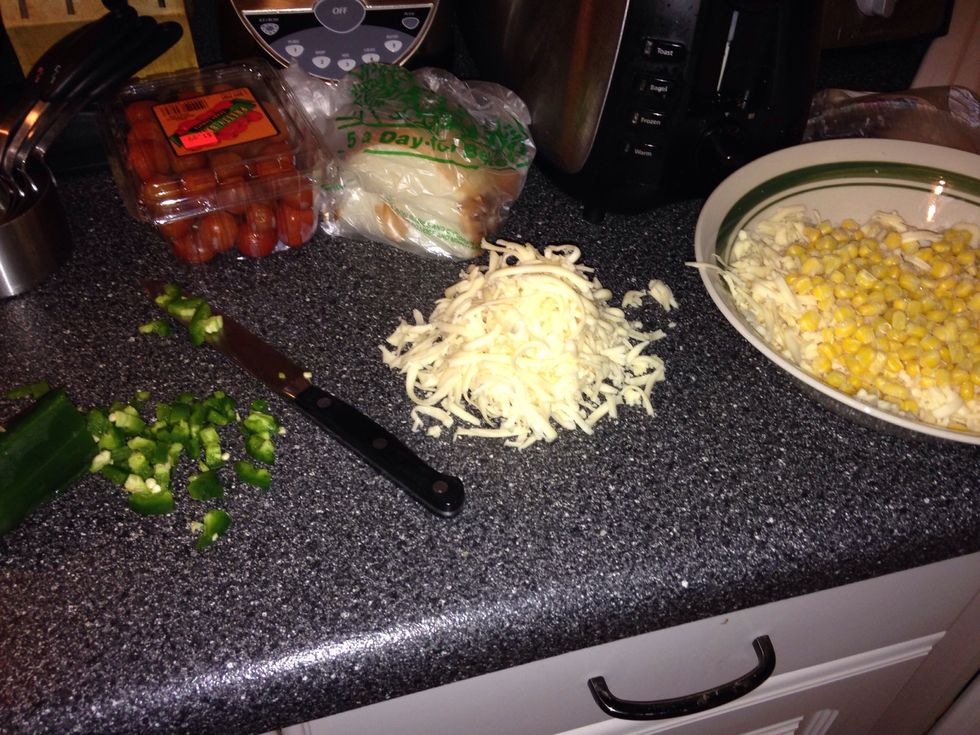 While the peppers char, cut up your veggies for the filling and grate your cheese. I used chihuahua cheese which is a mexican melting cheese. If you can't find it, use Monterey Jack.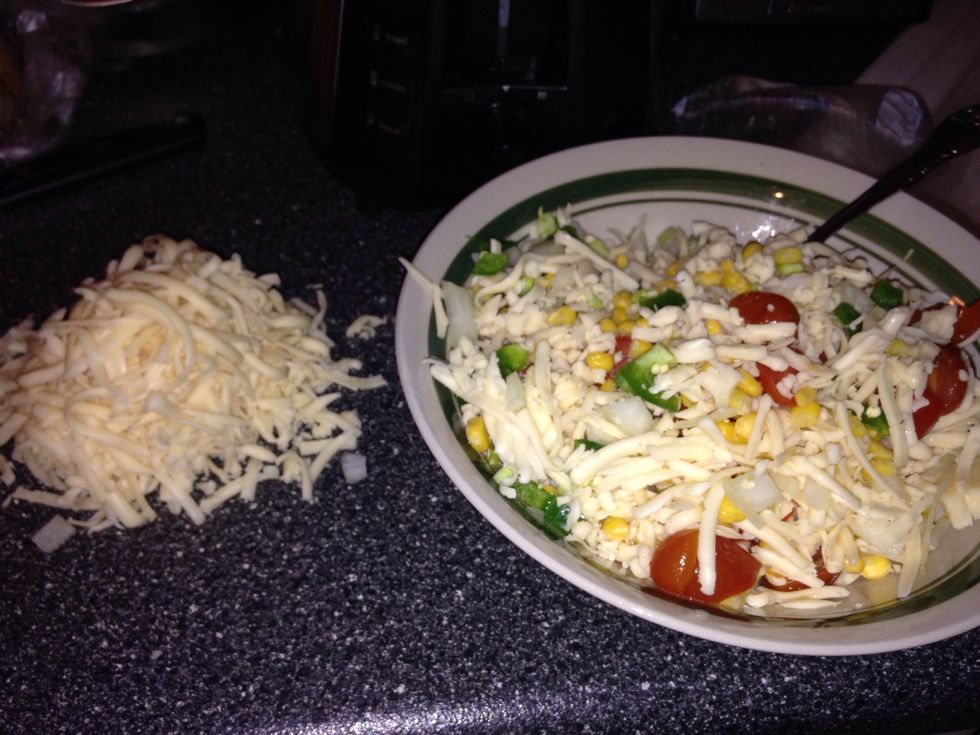 Filling: tomatoes, onion, corn and jalapeños to mix in with the cheese. You can use any veggies you like ;) this is a good fridge cleaner recipe. I reserved some cheese on the side to top my peppers.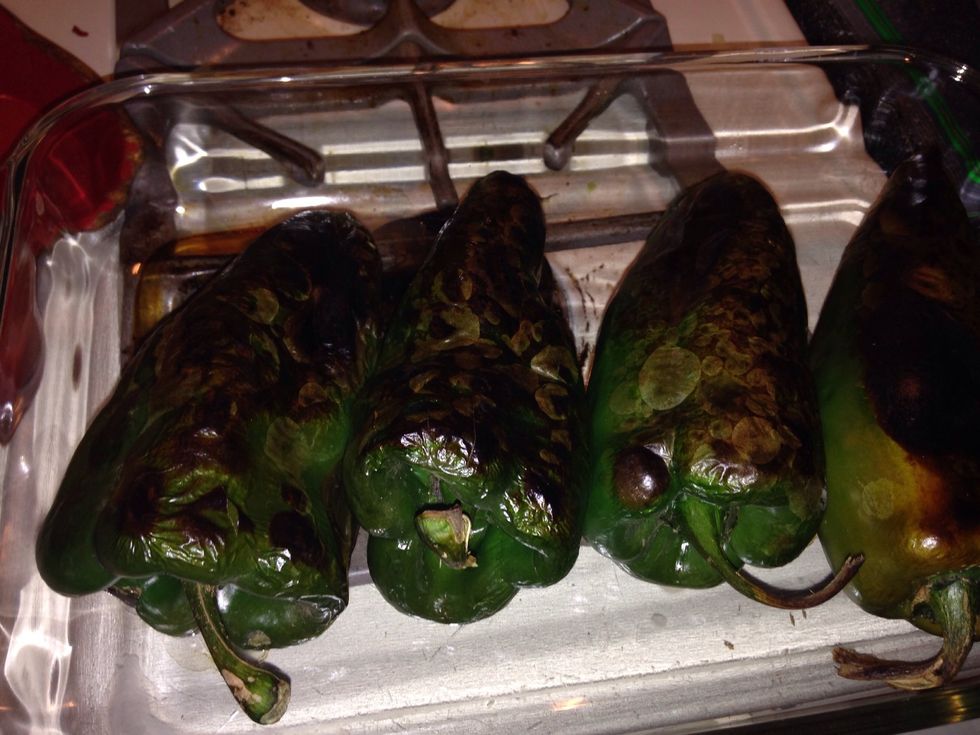 Pull the peppers from the broiler once both sides look like this. Make sure you turn your peppers to get both sides charred.
After you pull them from the oven, put them in a zip lock bag to to steam off the waxy skin. Do this for about 10 minutes.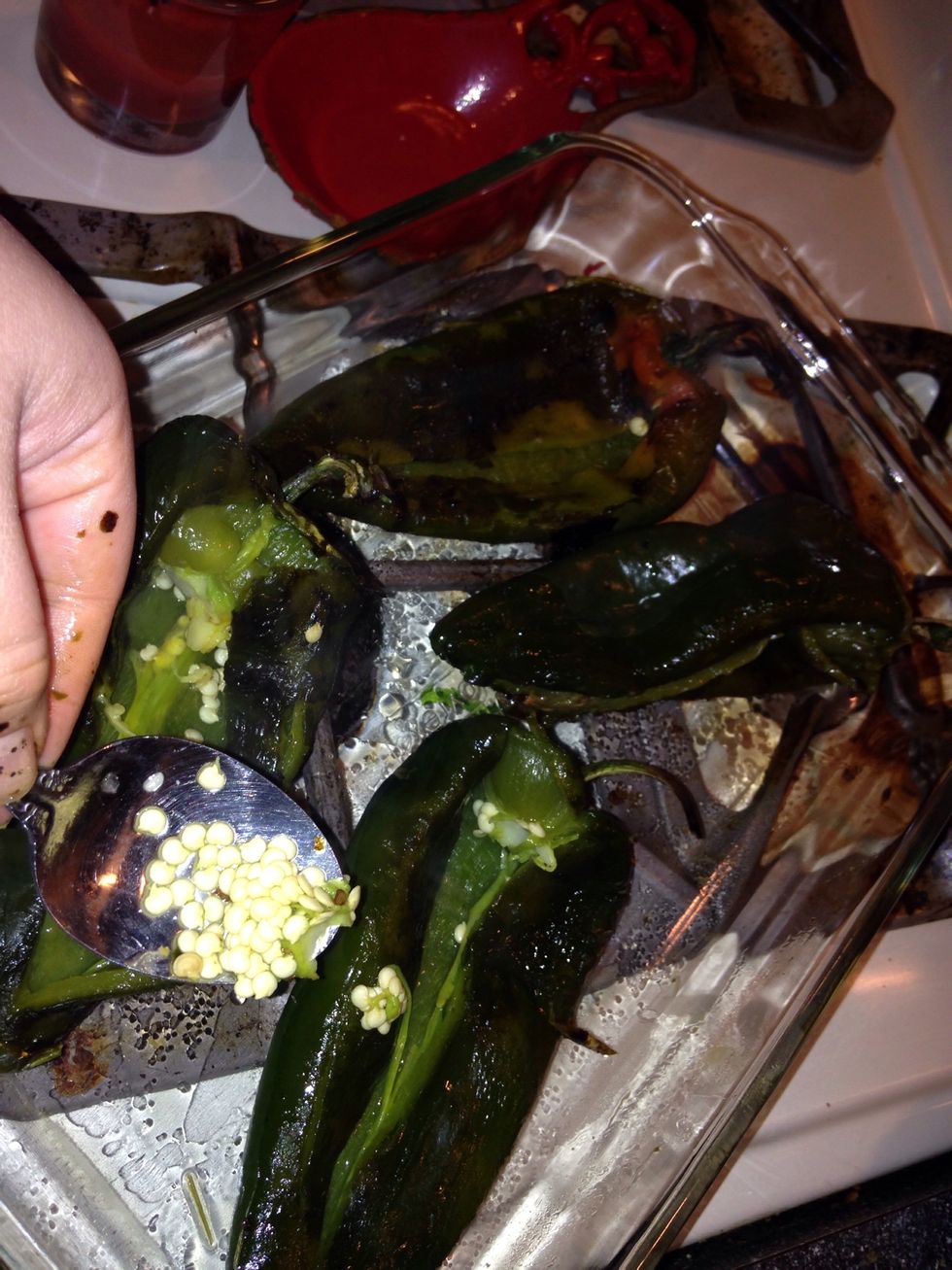 The peppers are soft. Make a slit and use a spoon to seed the peppers. Poblano aren't very spicy but the less seeds the less spice.
Fill your peppers with the filling and bake at 375 til cheese is melted and golden. About 15-20 mins.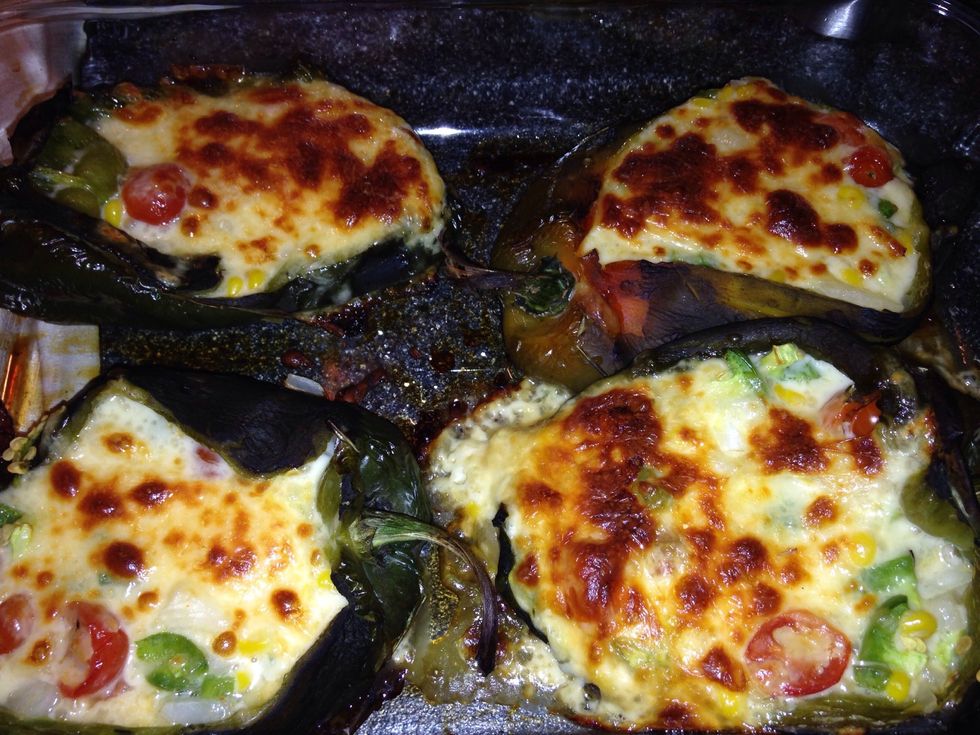 Bubbly brown cheese.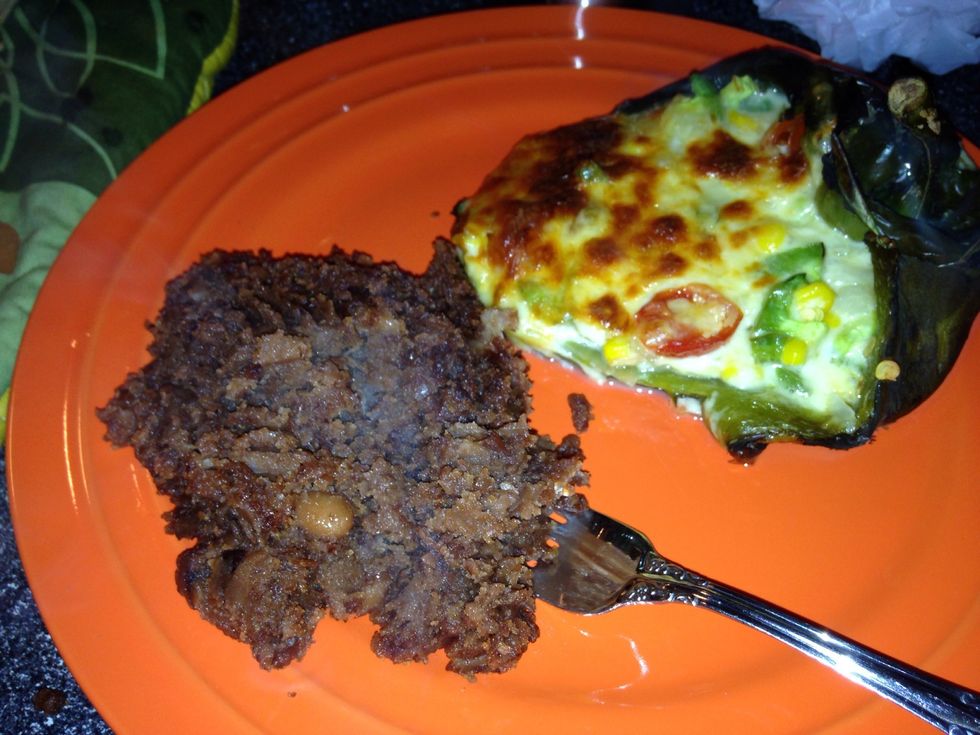 Serve with beans and done. I hope you enjoy this a feast. More guides to come;)
Poblano chile peppers
Quesadilla cheese
Vegetables
Oven
Zip lock bag