Cook My Version of Thai Soup. Healthy & Delicious!
14
Get your ingredients together. Chop, cube, slice the veggies to your liking. The meat pieces should be small enough to cook in a few minutes, the size of a shrimp maybe. I have used Chinese dumplings.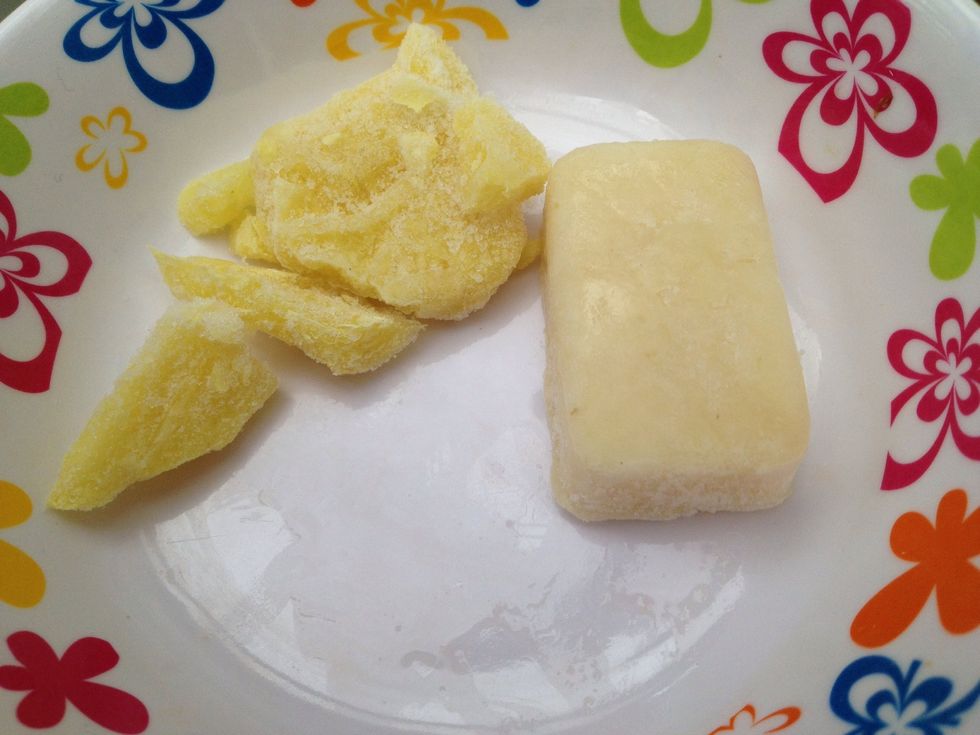 I have used frozen garlic and ginger, I freeze my own ginger, peeled pieces, choppedd and paste. It comes very handy :) Of course you can use fresh grated or chopped ones.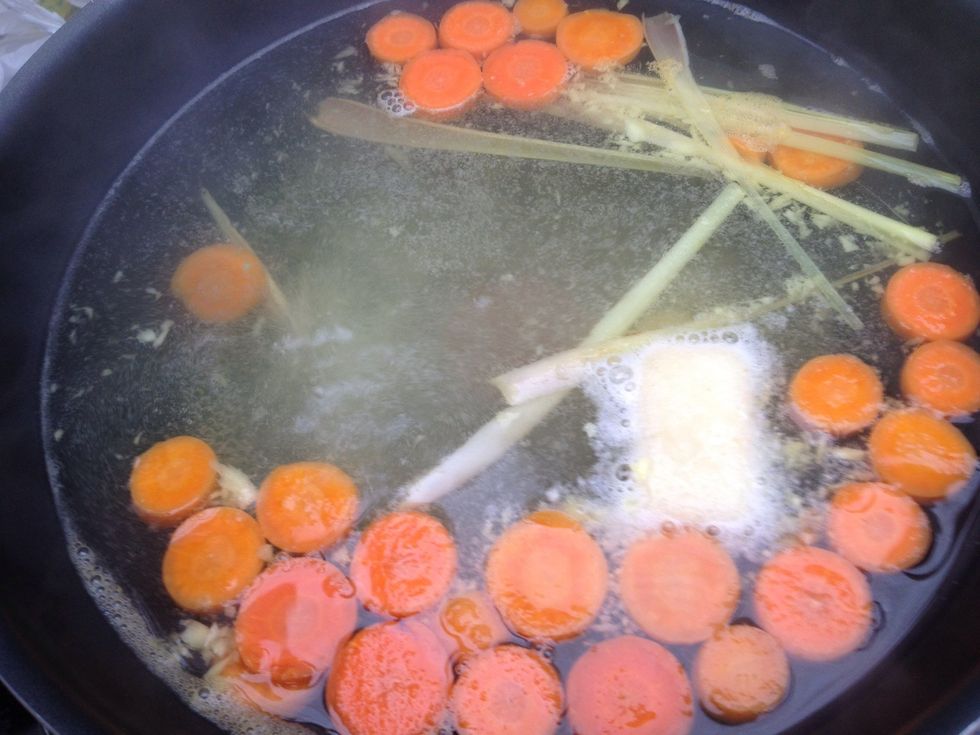 Boil some water in a big pan, add the lemongrass, carrots, meat, ginger and garlic. If you use dumplings add them with the rest of the veggies. If vegetarian, u can skip the meat or use tofu instead.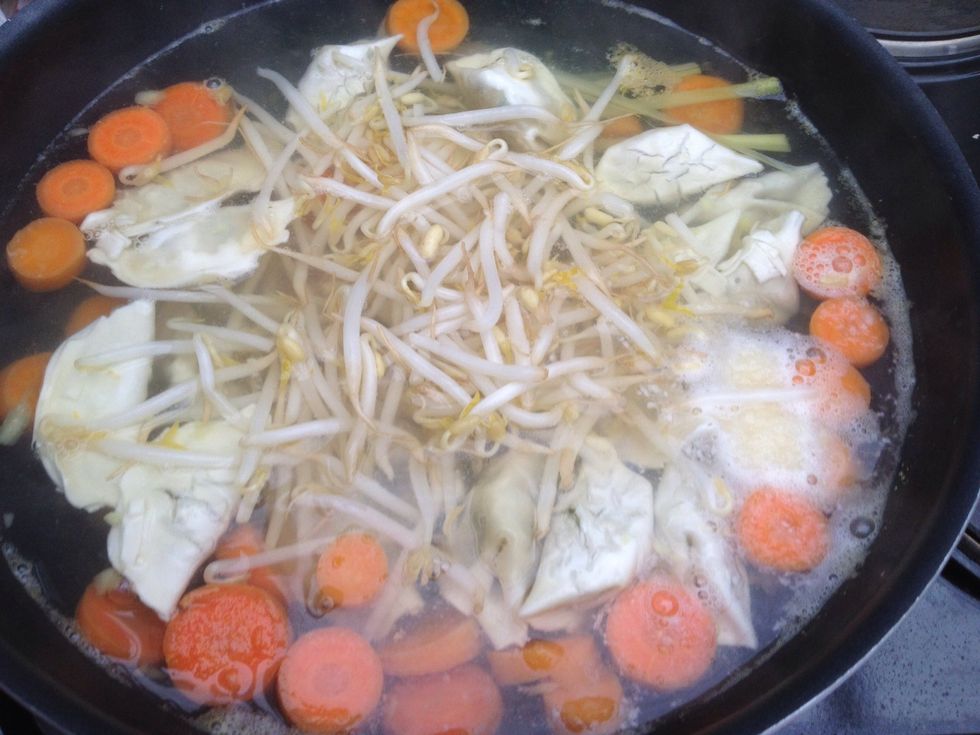 Bring to a boil, add your meat. After about 2-3 min start adding your veggies: bean sprouts.
Here we have the peppers and spring onions.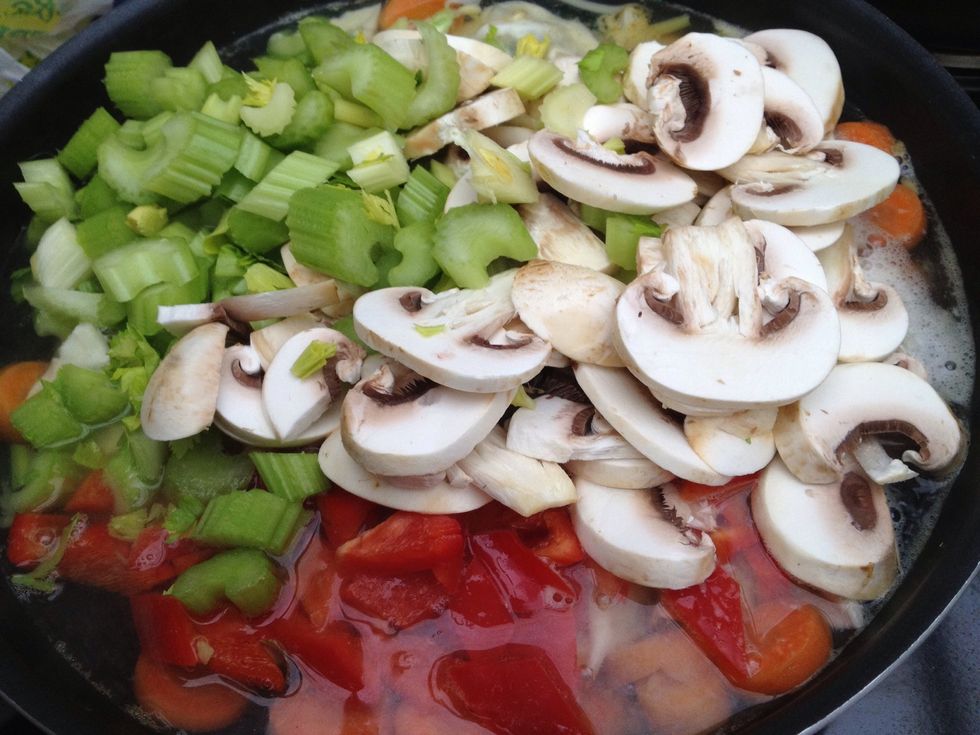 ... Mushrooms and celery. As you can see, the pan is not big enough so I have to transfer half in another pan :(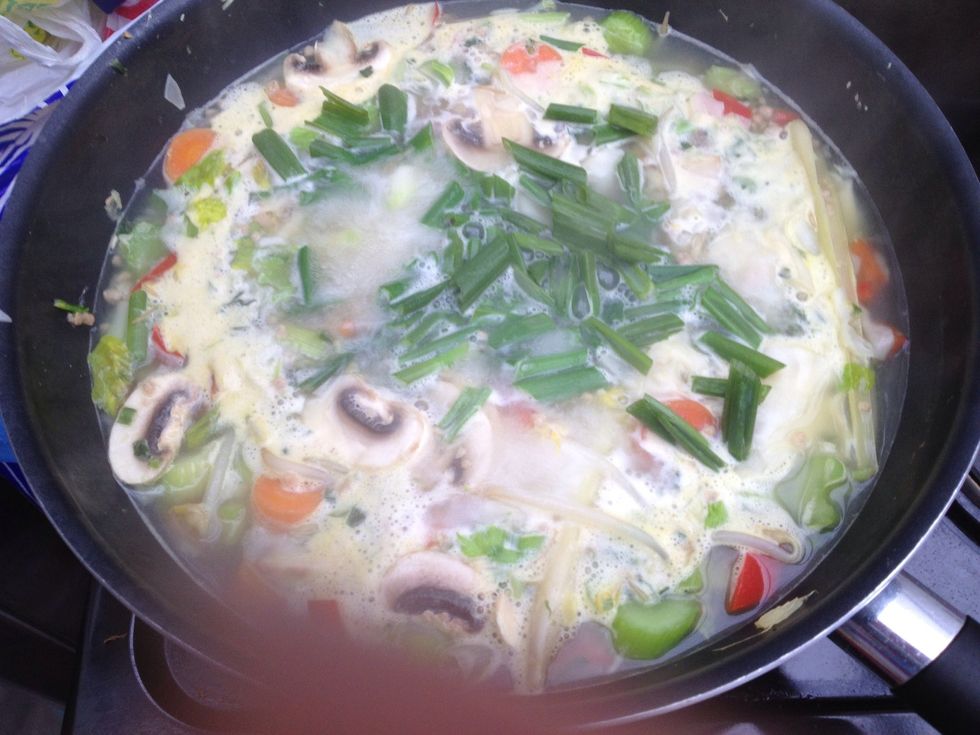 Leave it to boil for a few minutes.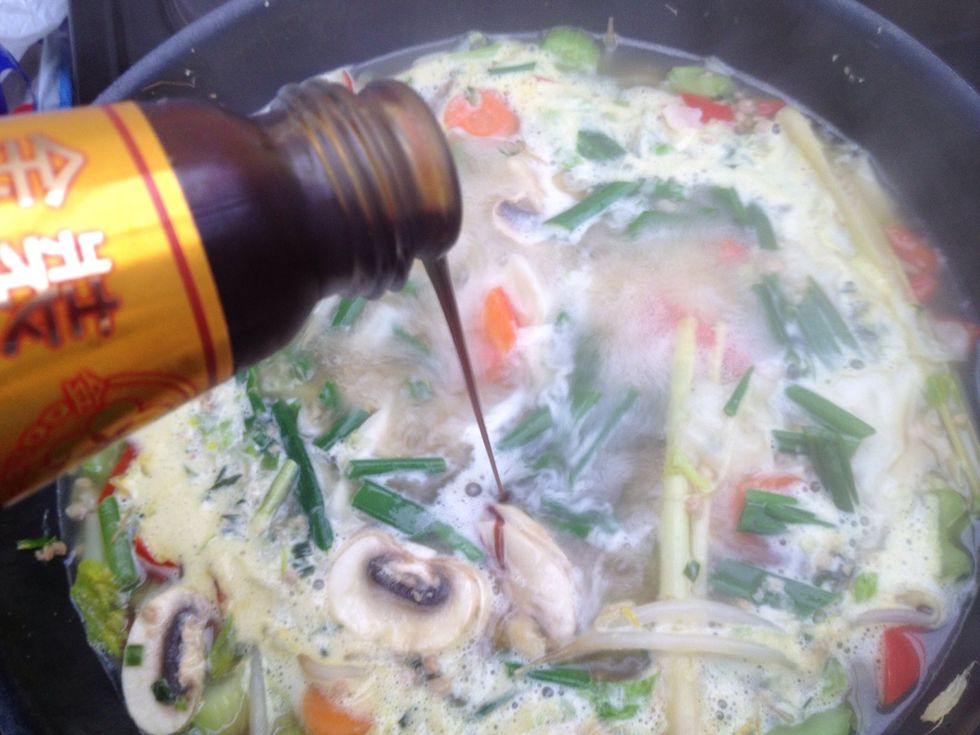 Add soy sauce and oyster sauce to taste.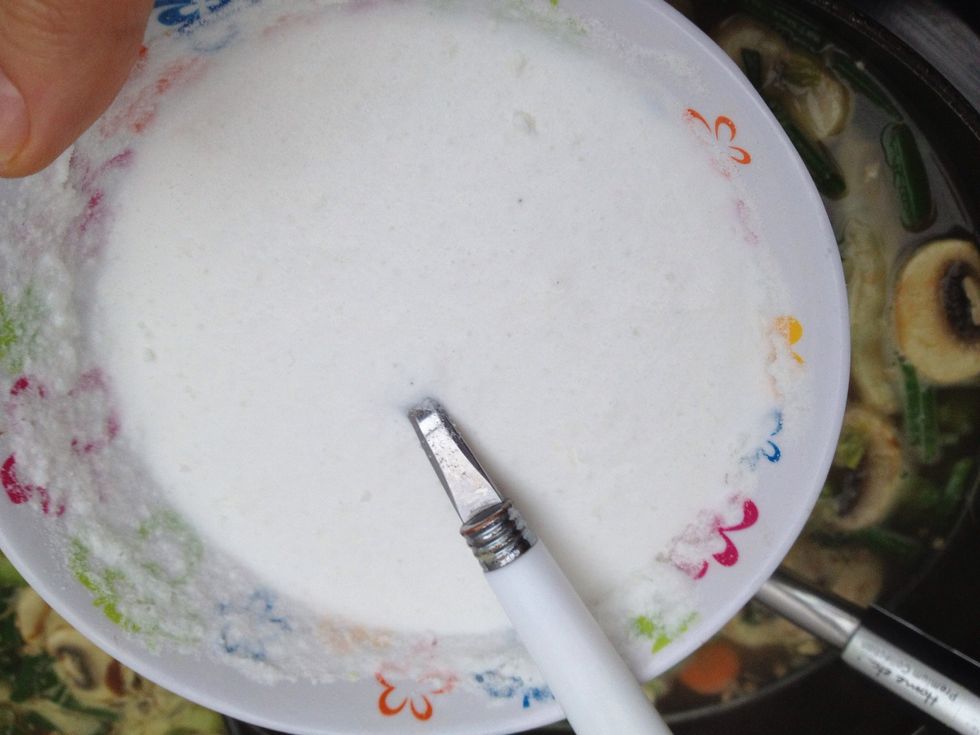 Add coconut milk. If you don't have the canned one, use powder, make sure to dissolve it first.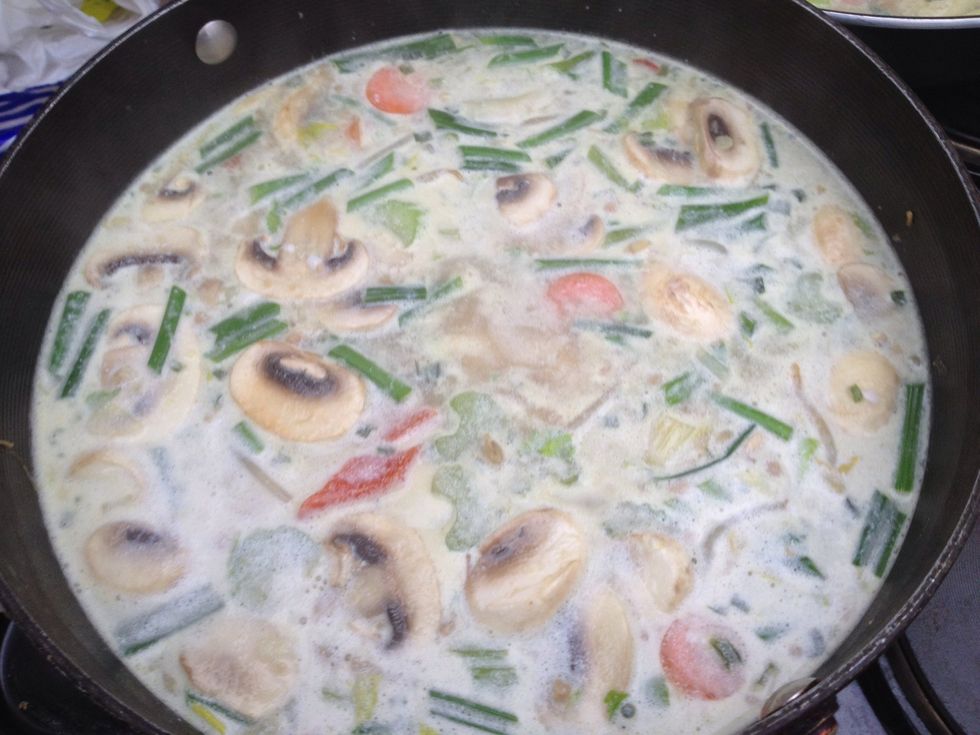 Bring to a boil, add the greens and turn it off. Taste again, at this step you can add more soy sauce, oyster sauce, garlic or ginger. Up to you! Sprinkle fresh coriander and enjoy!
Final product. Enjoy it over noodles, maybe rice or just by itself. It's fragrant, healthy, refreshing and warming on a cold winter day!
Chicken or shrimps or Chinese dumplings
Oyster sauce
Soy sauce
I stem lemongrass
Garlic
Ginger
Peppers
Mushrooms
Spring onions
Celery
Pak choi / bok choy / kale / other greens
Coconut milk
Freshly chopped coriander