How to cook my mac & cheese
Baked in the oven, extra cheesy, and peppery - this isn't anything close to boxed Mac & Cheese. And my kids LOVE it!
19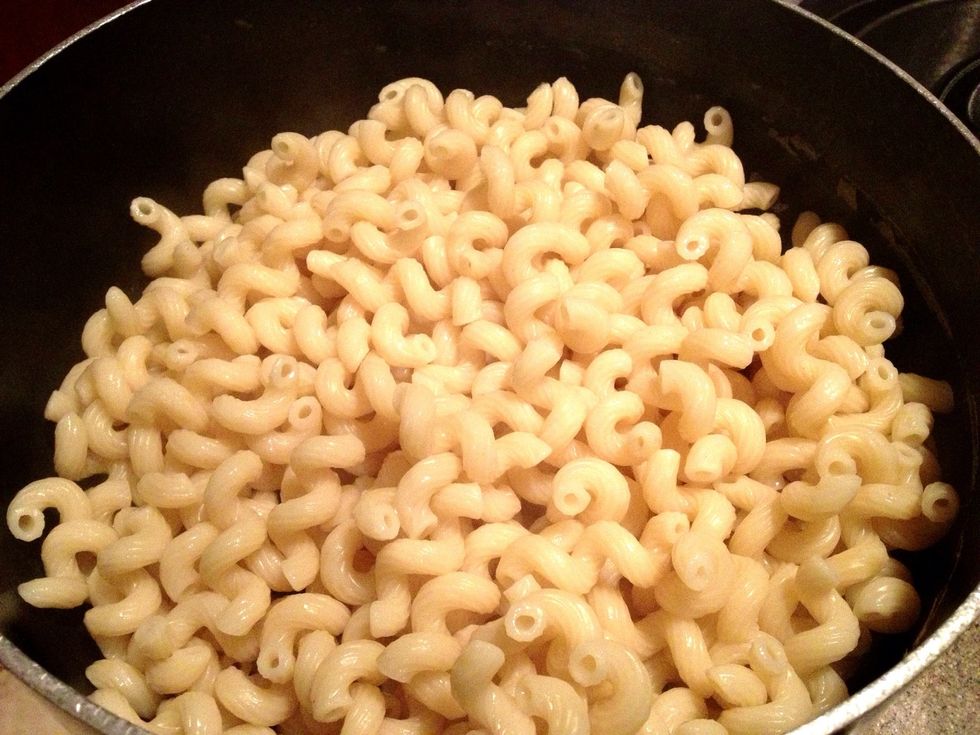 Cook pasta per package directions, and drain. While the pasta cooks, shred & dice your cheeses.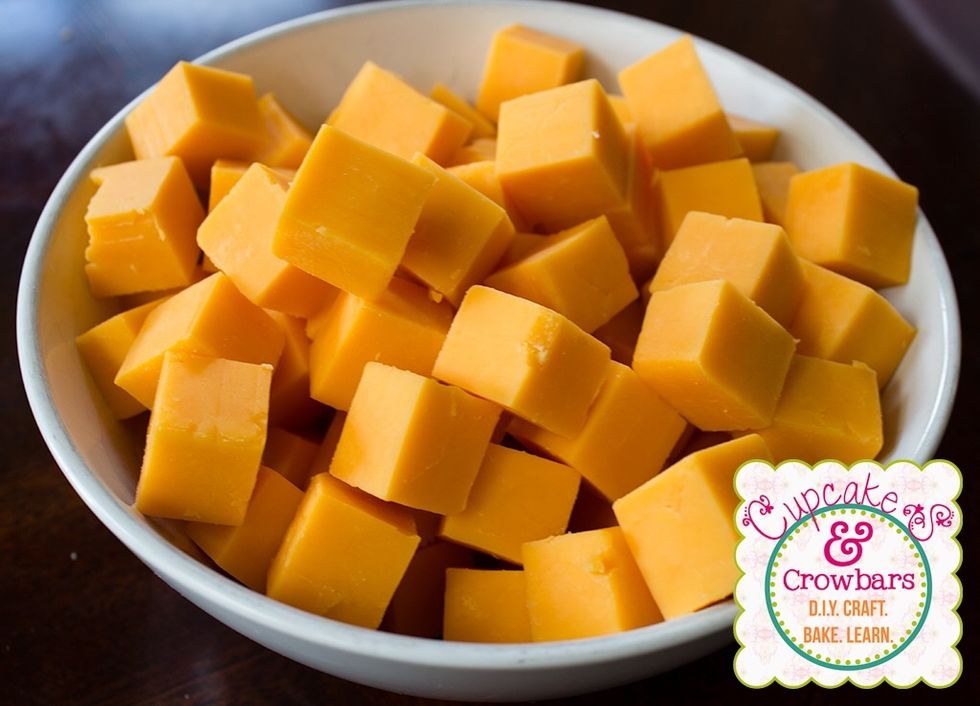 Cube 1/2 of each cheese block, and shred the other half. I used extra sharp cheddar ...
And pepper jack. Experiment with different cheeses for new tastes!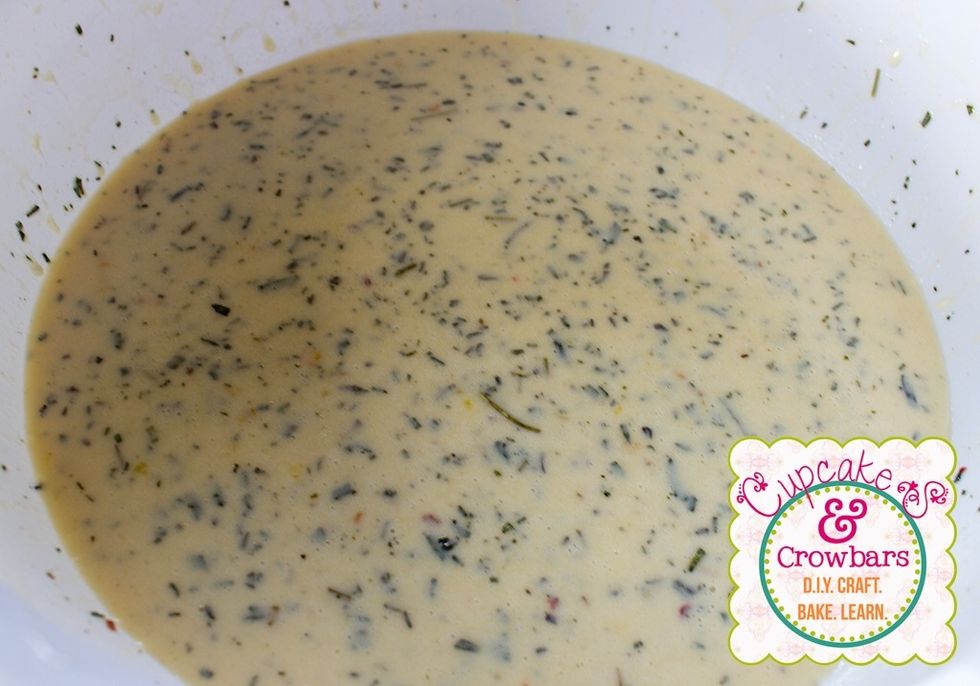 In a small bowl, whisk together everything but the cheese. Mix well with the cooked drained pasta.
Stir in your cubed cheese. Pour it all into a 9x13 baking dish & sprinkle with fresh cracked pepper. Place in 375*f oven for 20 minutes, or until cheese is melted & starting to brown.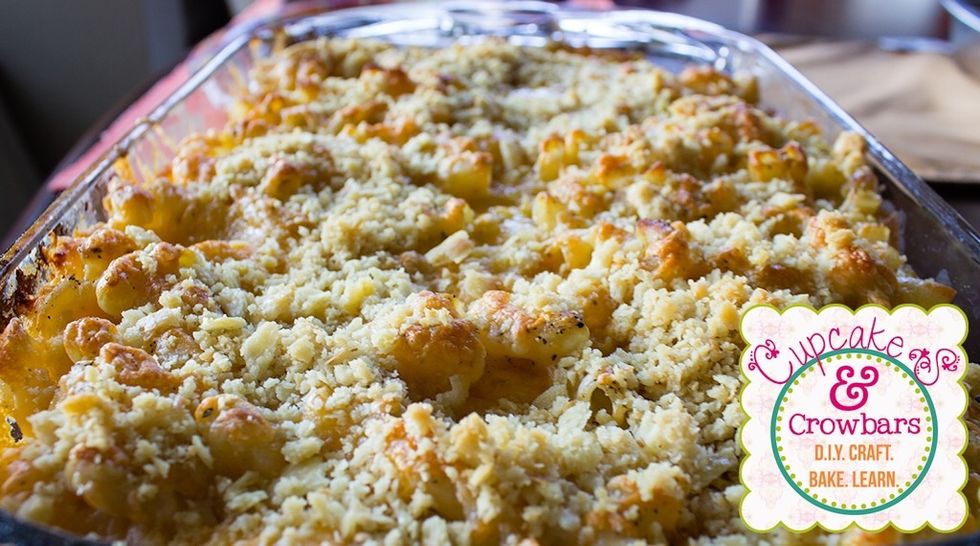 With ten minutes left on the timer, remove pan & sprinkle the buttery cracker mixture liberally over the top. Return to oven to finish cooking.
So. Delicious.
Don't you wish you had taste-o-vision?
Visit me on the web at www.cupcakesandcrowbars.com for more recipes, crafts, DIY projects and more!
1.0lb Cooked pasta
1.0lb Extra Sharp cheddar
1.0lb Pepper Jack cheese
2.0 Large eggs
4.0Tbsp Unsalted butter
2.0Tbsp All Purpose flour
1.0Tbsp Red pepper flakes
1.0 Can Evaporated milk
1.0Tbsp Dried tarragon
1.0Tbsp Ground white pepper
Sea salt & fresh pepper to taste
Topping (mix these together)
10.0 Crushed saltine crackers
2.0Tbsp Melted unsalted butter
Cupcakes & Crowbars ™
Amateur chef, professional baker, blogger, photographer, & crafty person. Mom to four. I love sharing recipes & ideas!