This is my Grammy's recipe with a few of my own tweaks. It's so worth the time, trust me!!!
6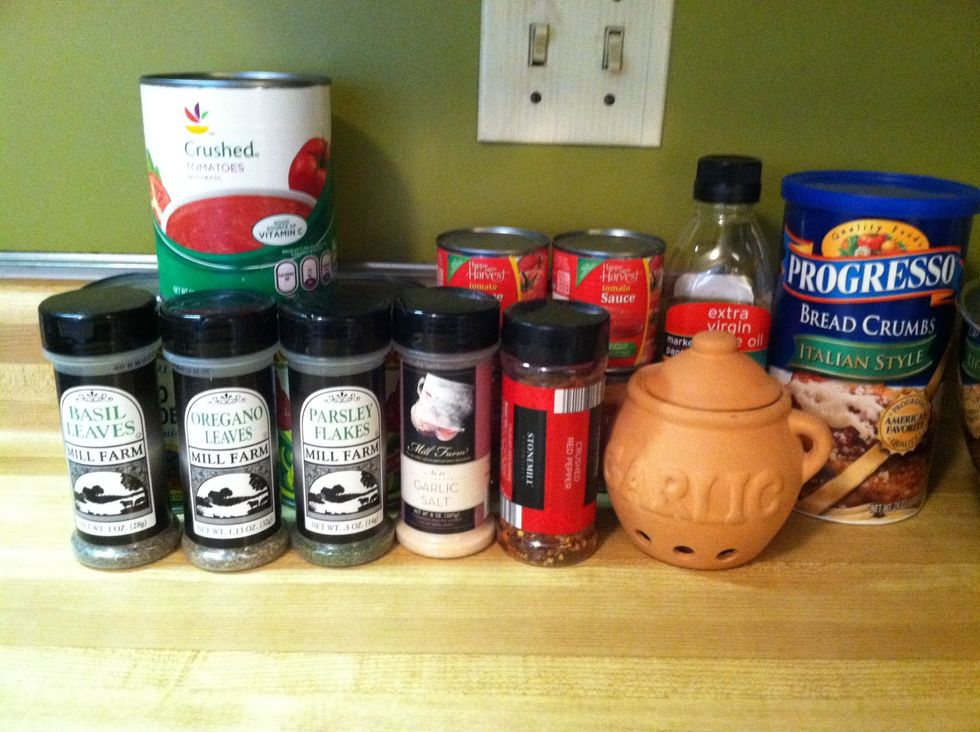 Gather ingredients. We're gonna start the sauce now :)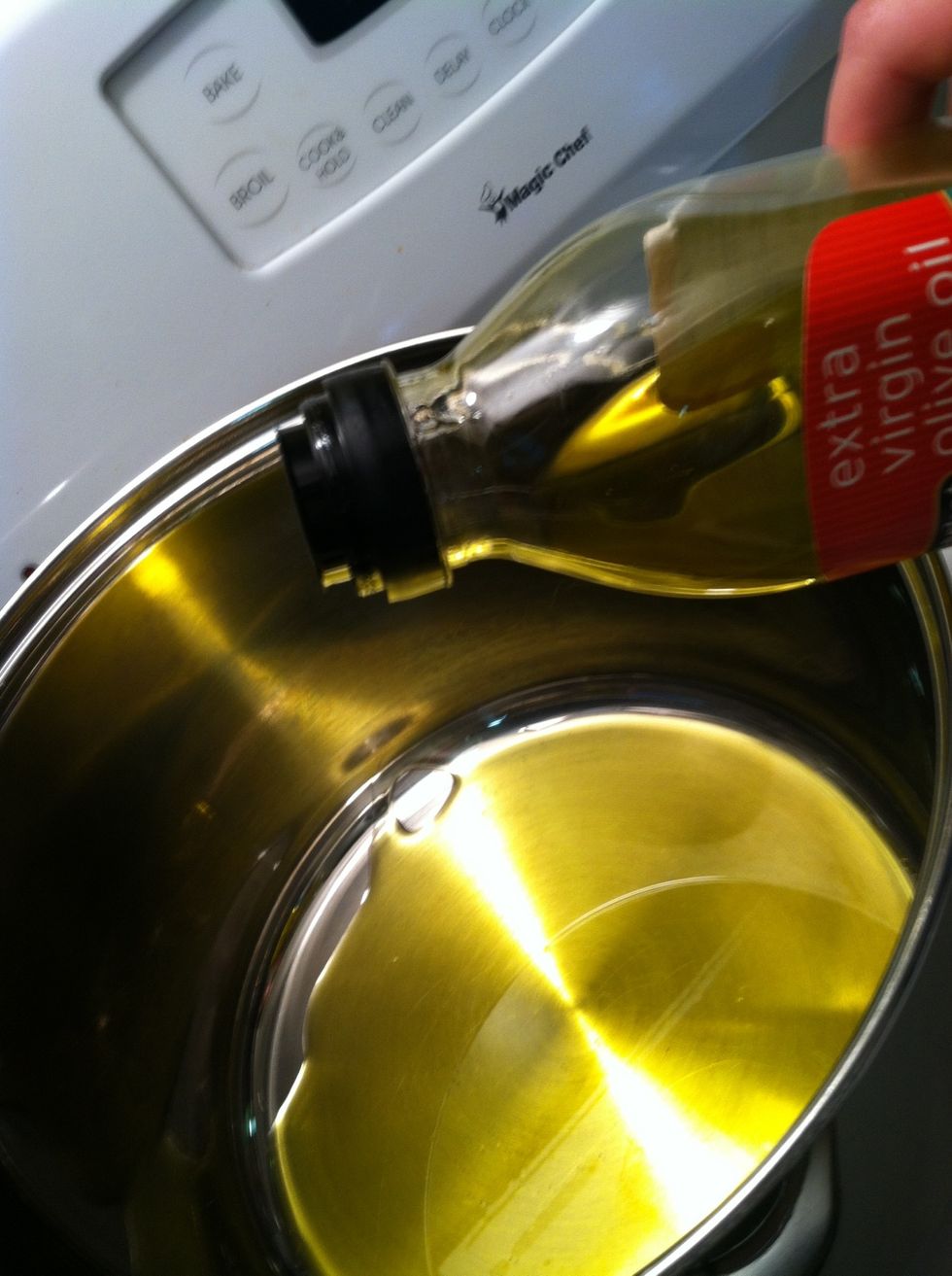 Coat the bottom of a large pan with the olive oil (1-2 tablespoons).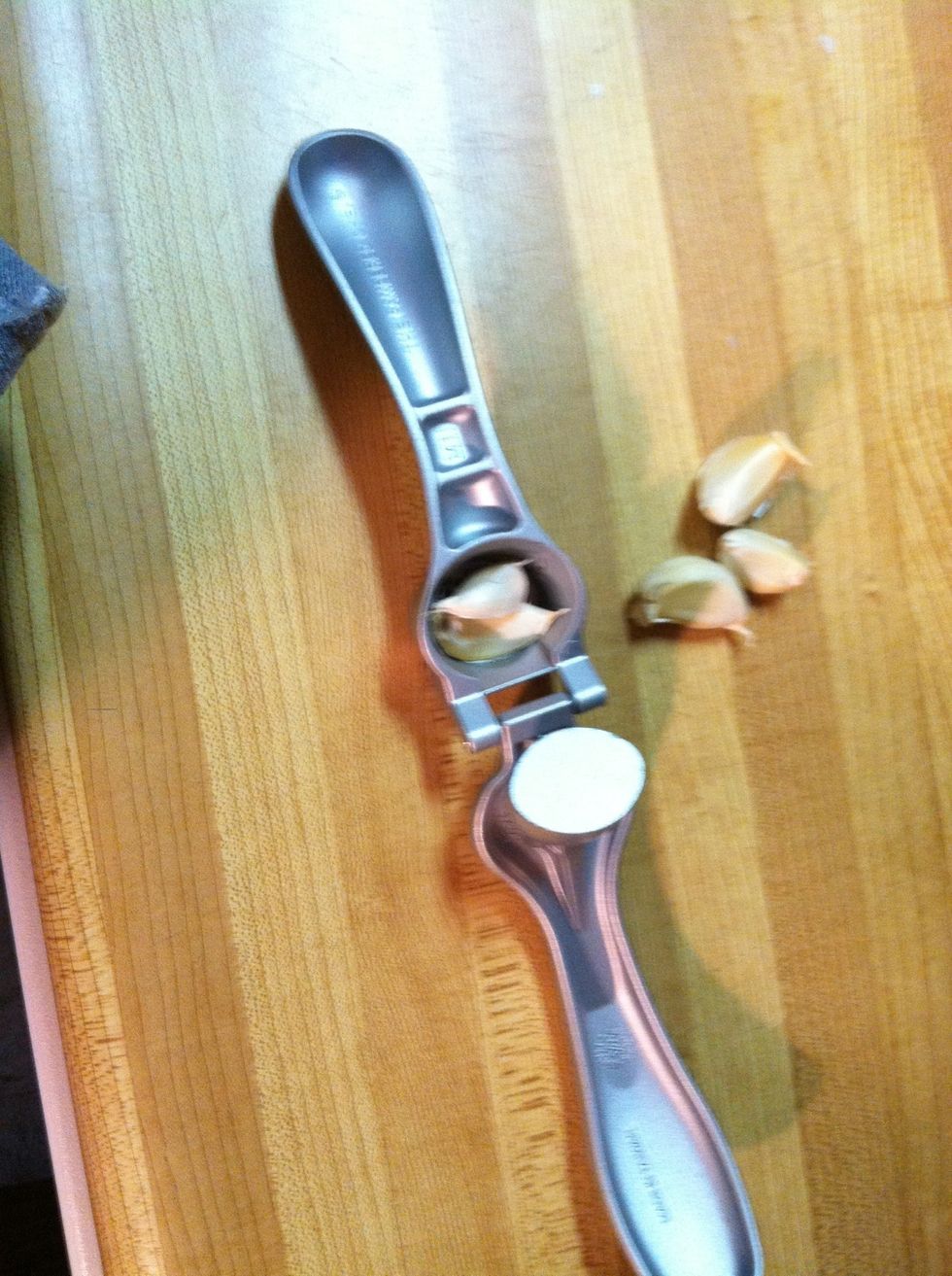 Press garlic directly into pan. You can peel and mince if you don't have a press.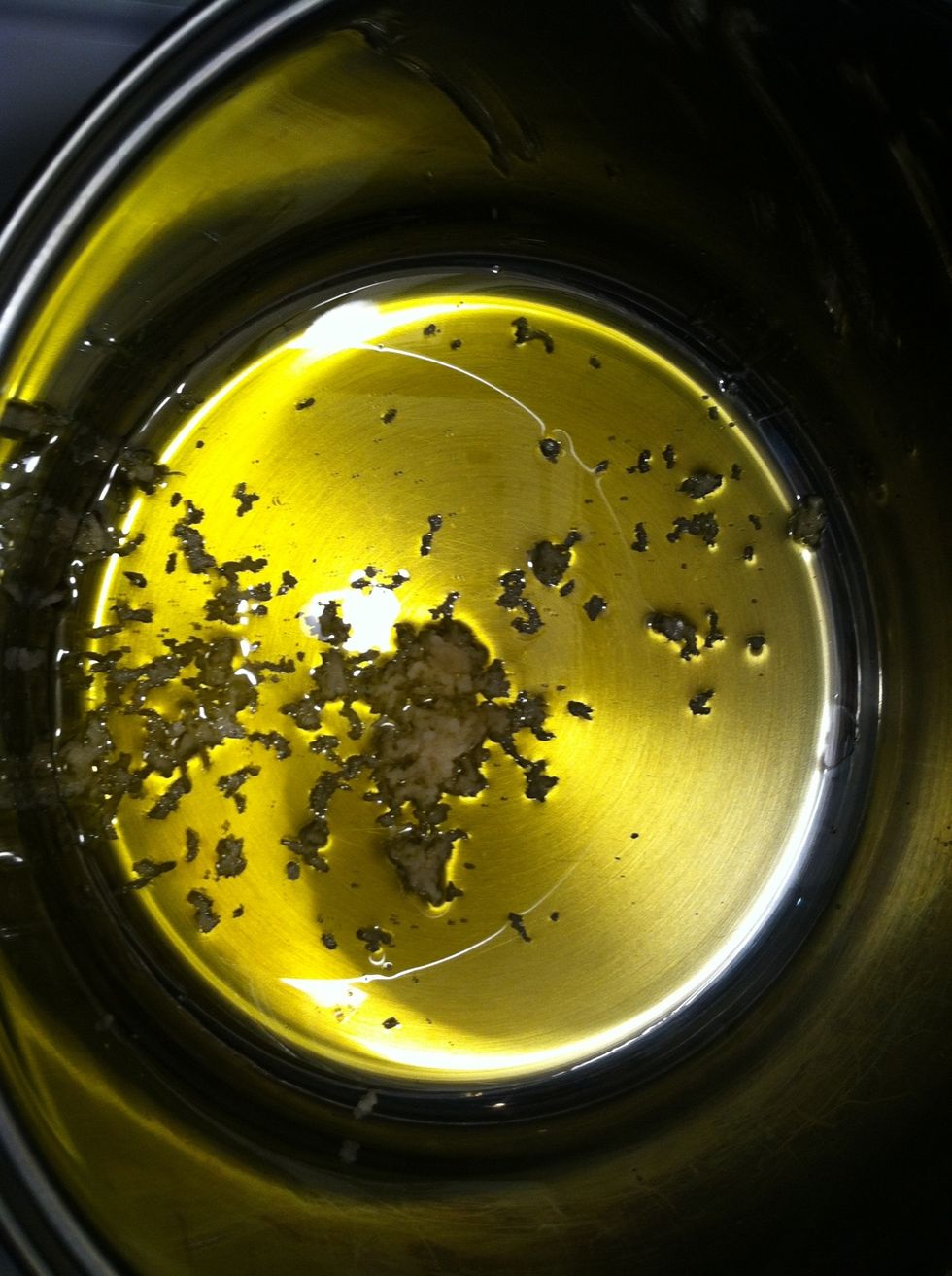 It should look like this after all garlic is pressed.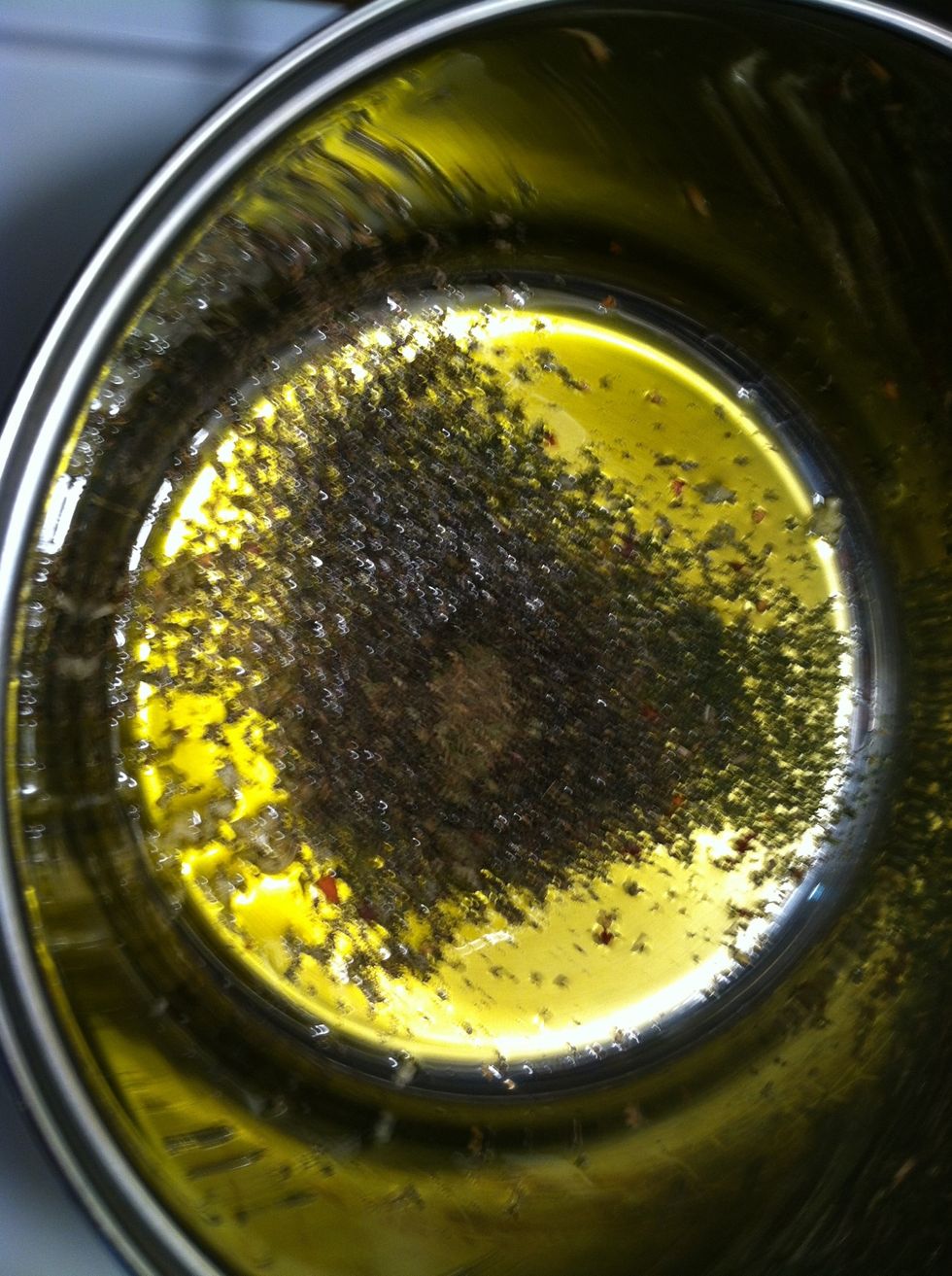 Add parsley, crushed red pepper flakes, oregano and basil.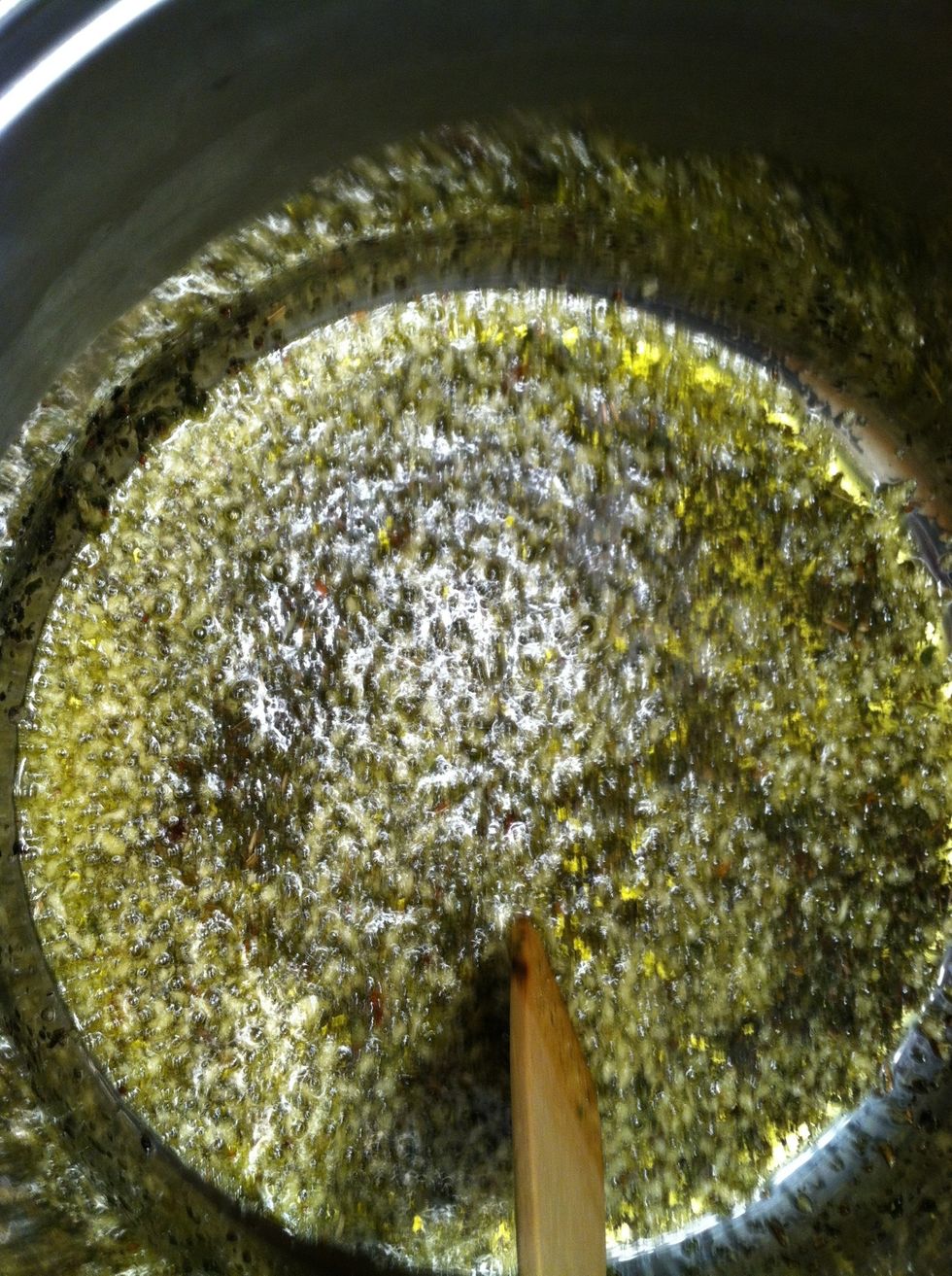 Sauté on low for 1-2 minutes stirring constantly. You don't want the garlic to brown/take on any color.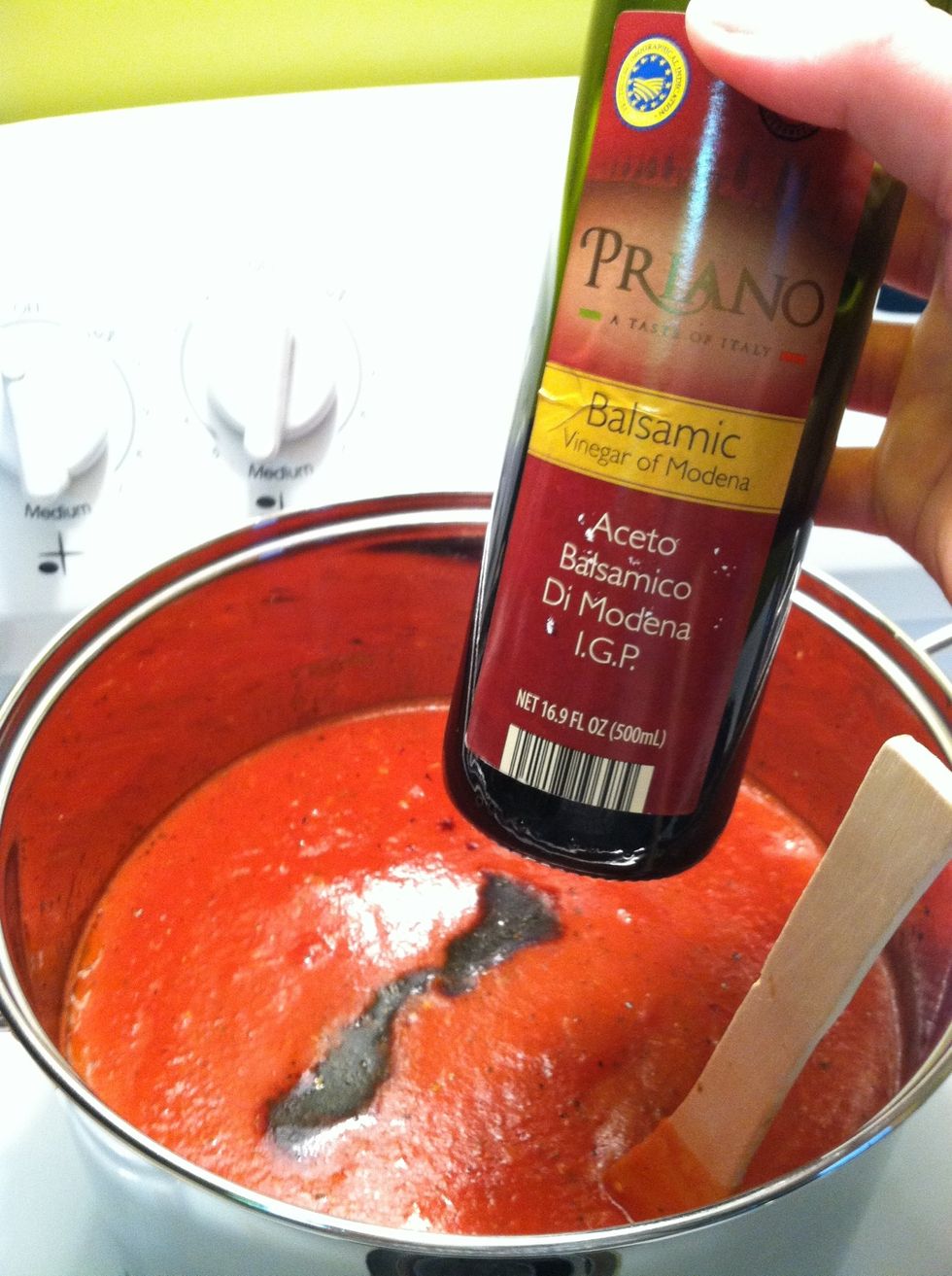 Add all canned tomatoes and my two secret ingredients: balsamic vinegar and sugar.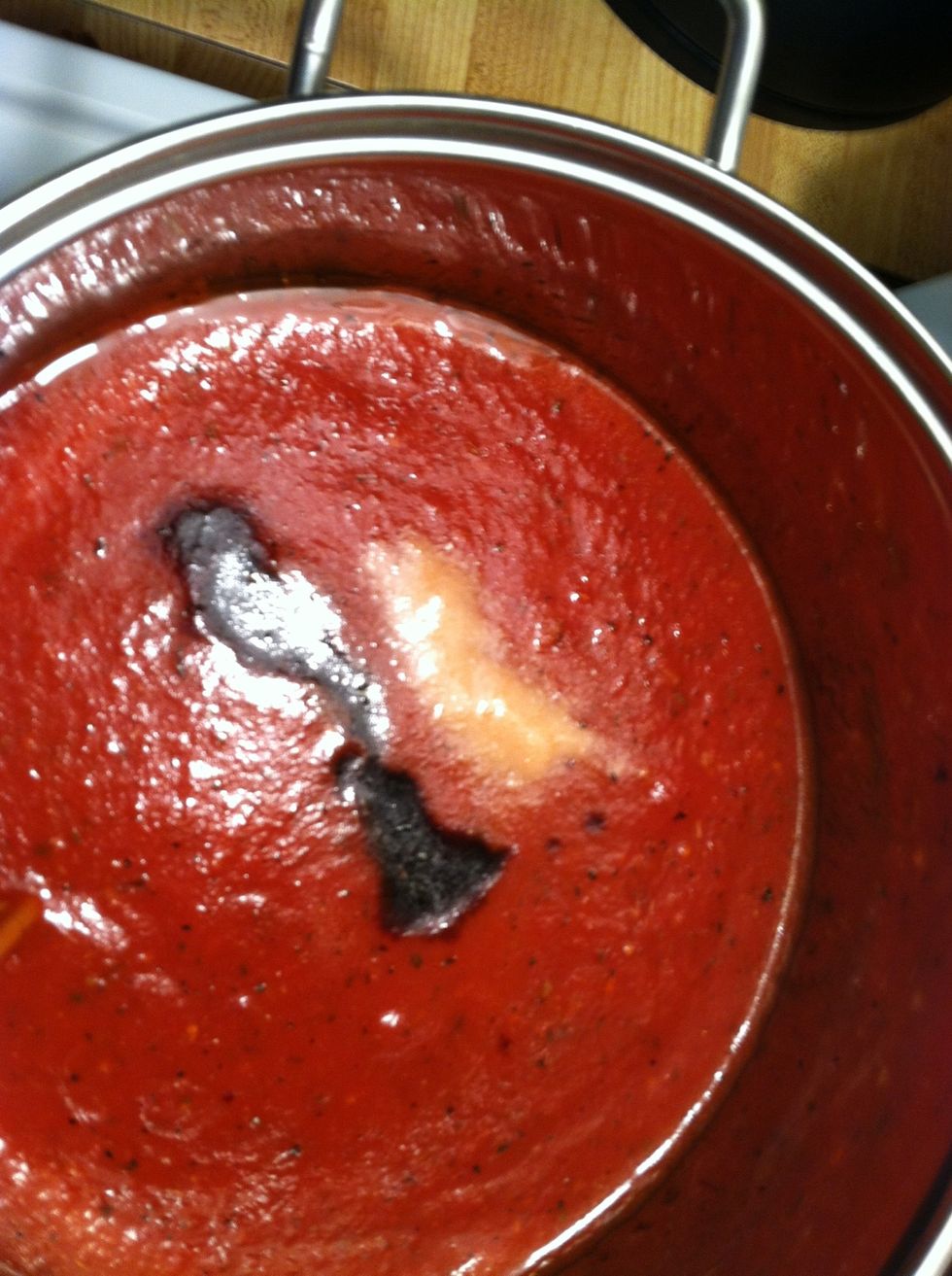 The balsamic vinegar and sugar sweeten the sauce a little, offsetting the sometimes bitter acidity of the tomatoes.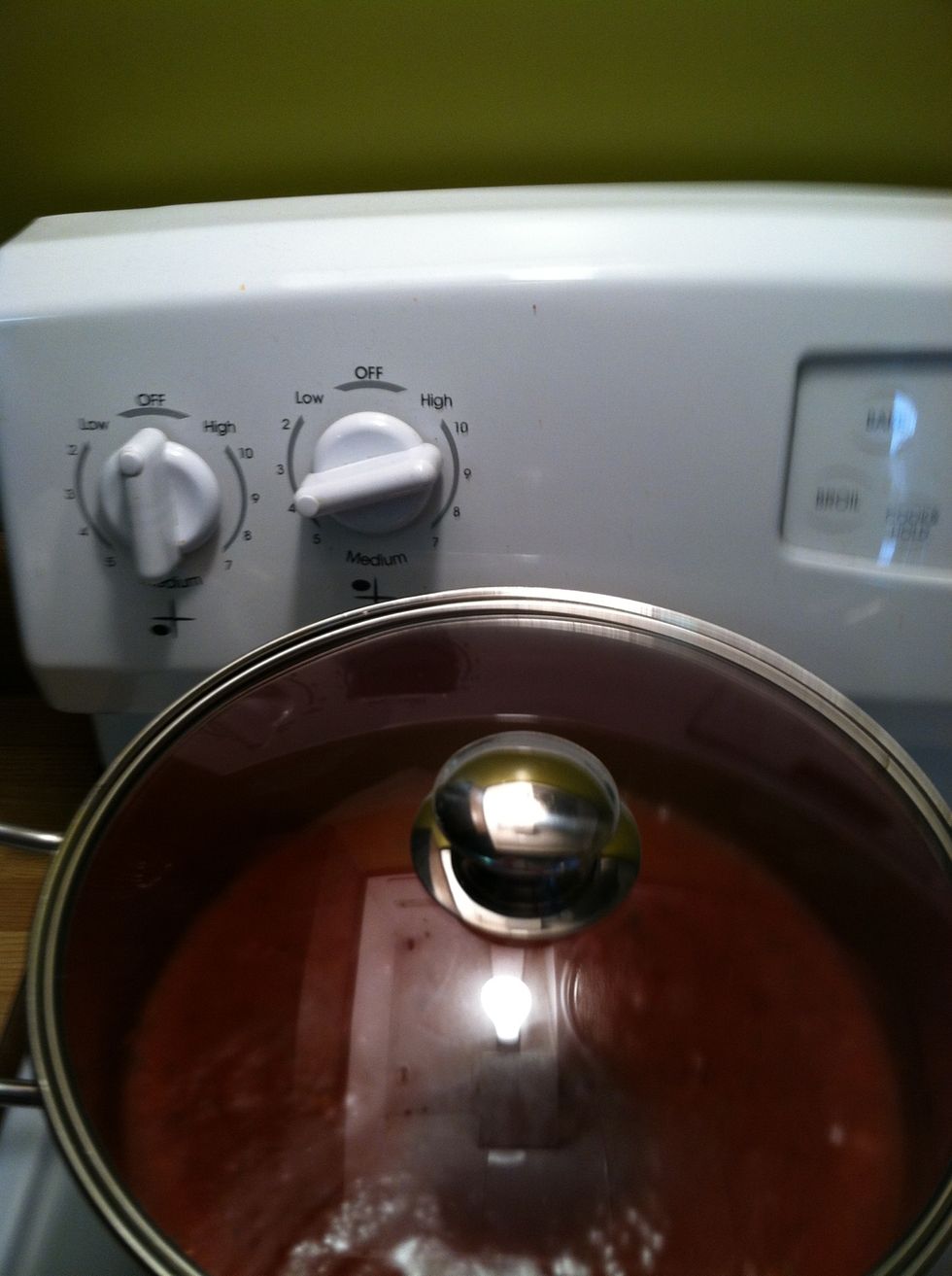 Mix well (I like to use a wooden spoon) and simmer on med- low while we prepare the meatballs.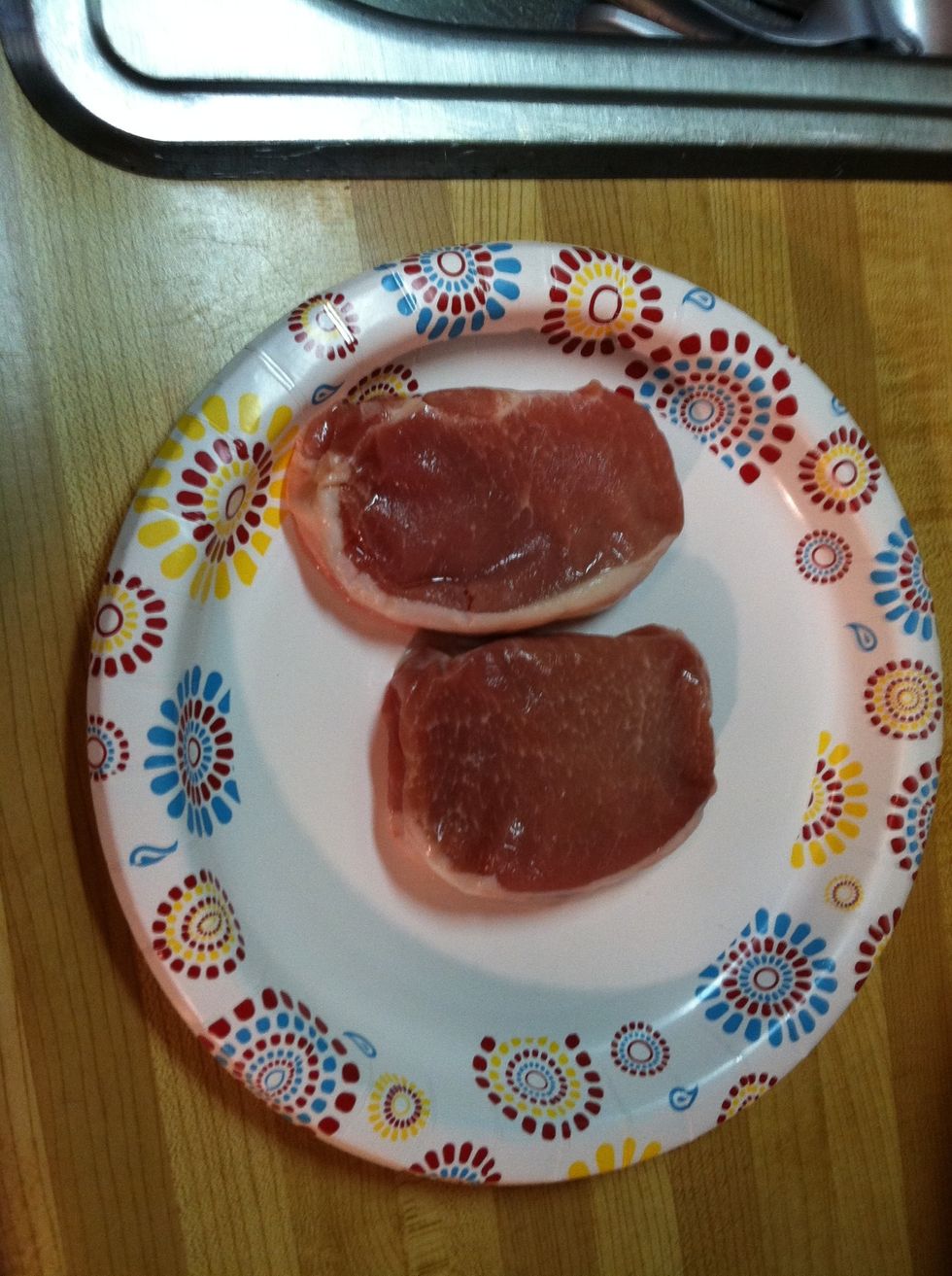 We're gonna cube our pork chops. You could use sausage but I used all mine in my recipe for Sausage, Potatoes & Onions! (See my other guide).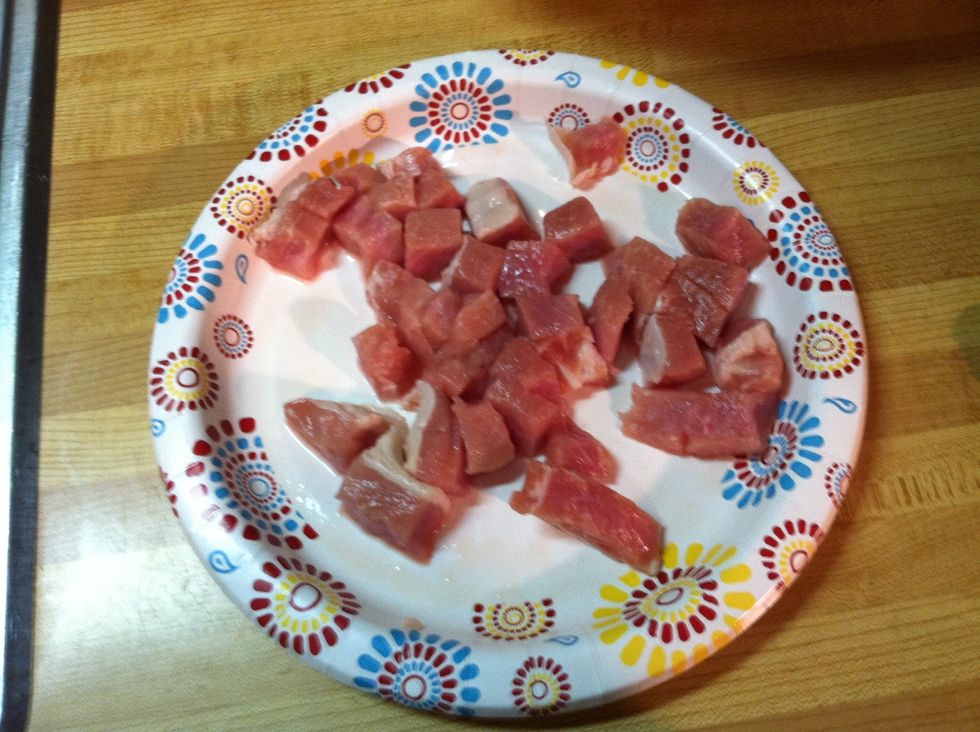 Should look like this. Add the cubed pork directly into the sauce (yes, raw!! Trust me!!!)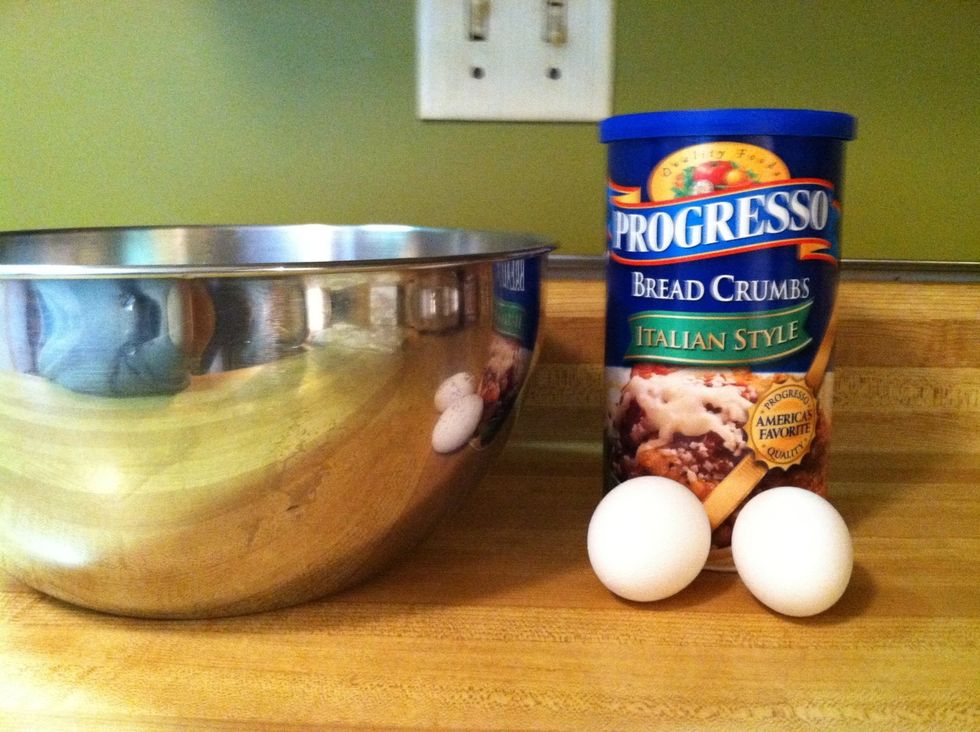 Let's get ready for the star of this show, the meatballs! Grab your ground beef, eggs, breadcrumb, and a large mixing bowl.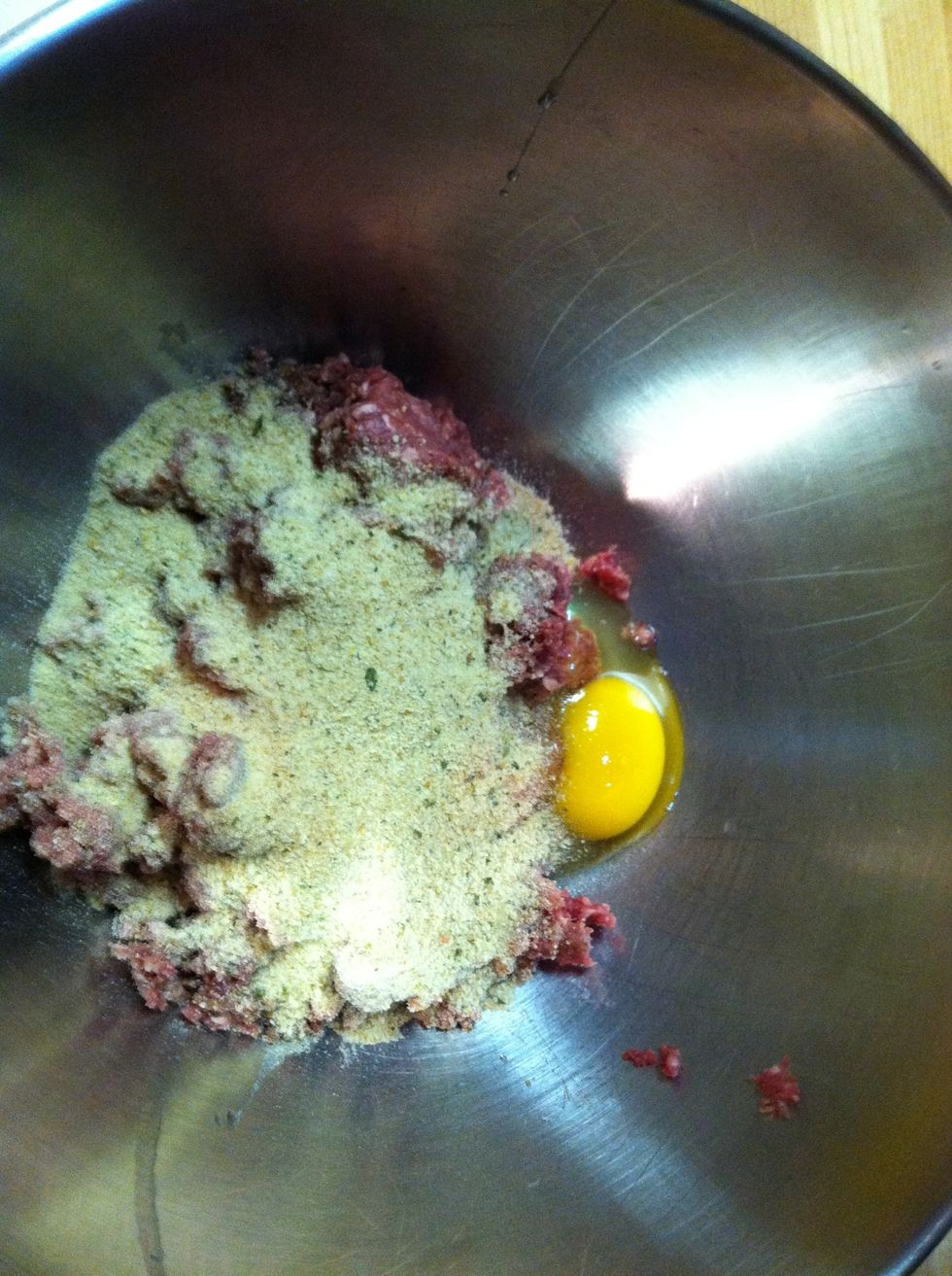 Add all ingredients to the bowl an get ready to get your (clean) hands dirty!!!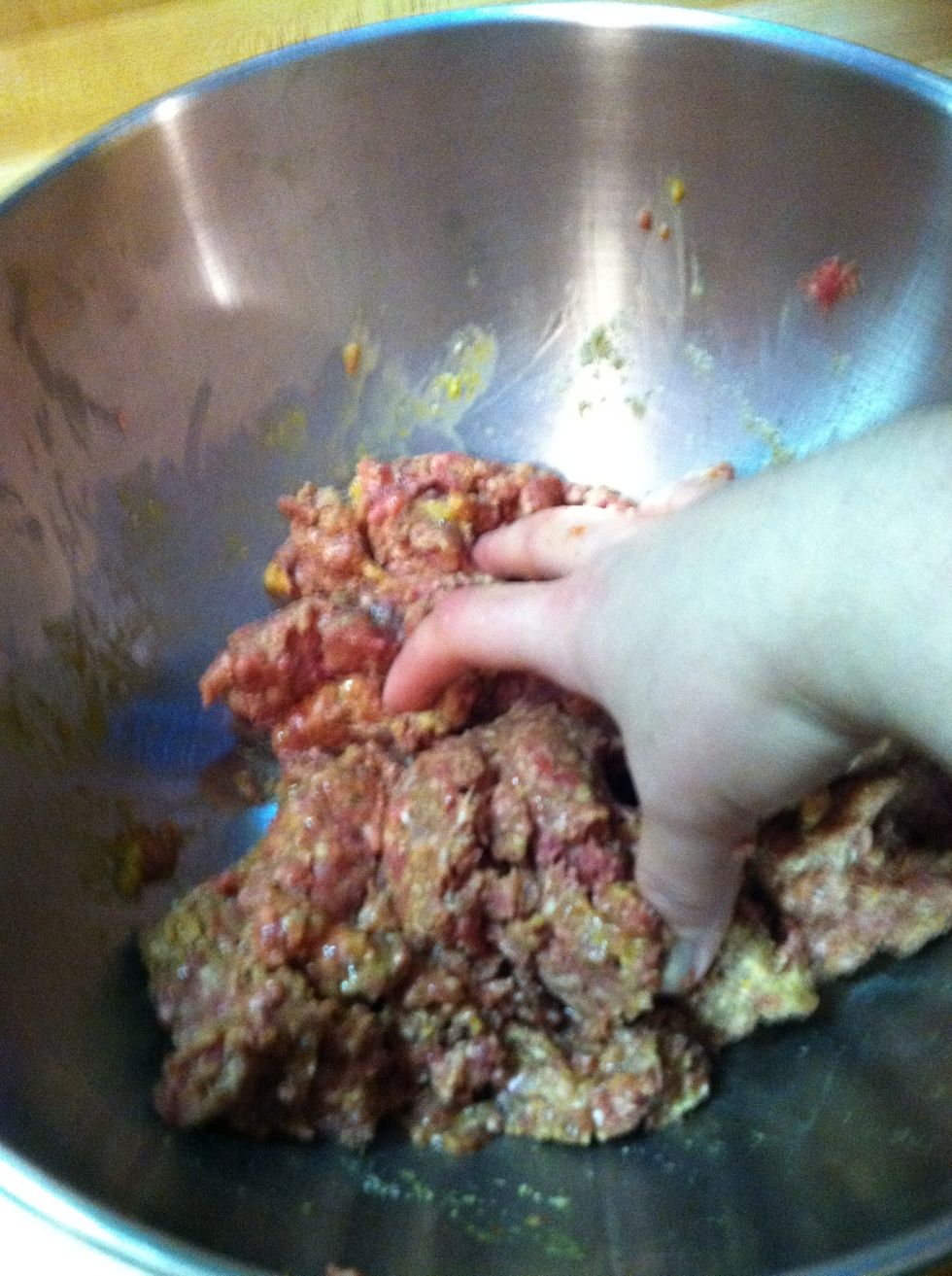 Mix!! If it's too wet, add more breadcrumb.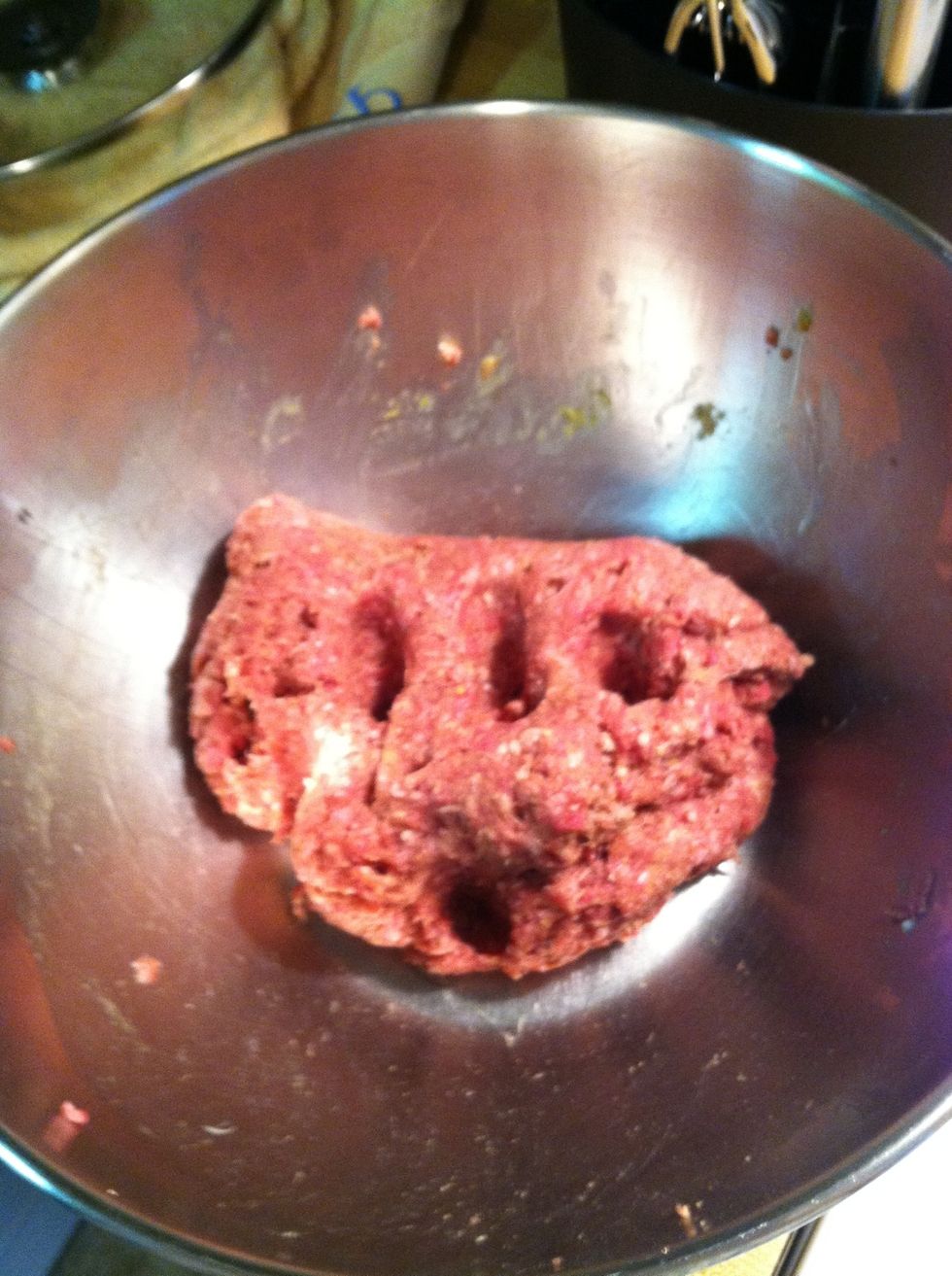 We're ready to roll the meatballs :) You want to make ping-pong sized balls. Grab a handful and roll! (I couldn't take photos of the rolling process-my hands were meaty! Lol)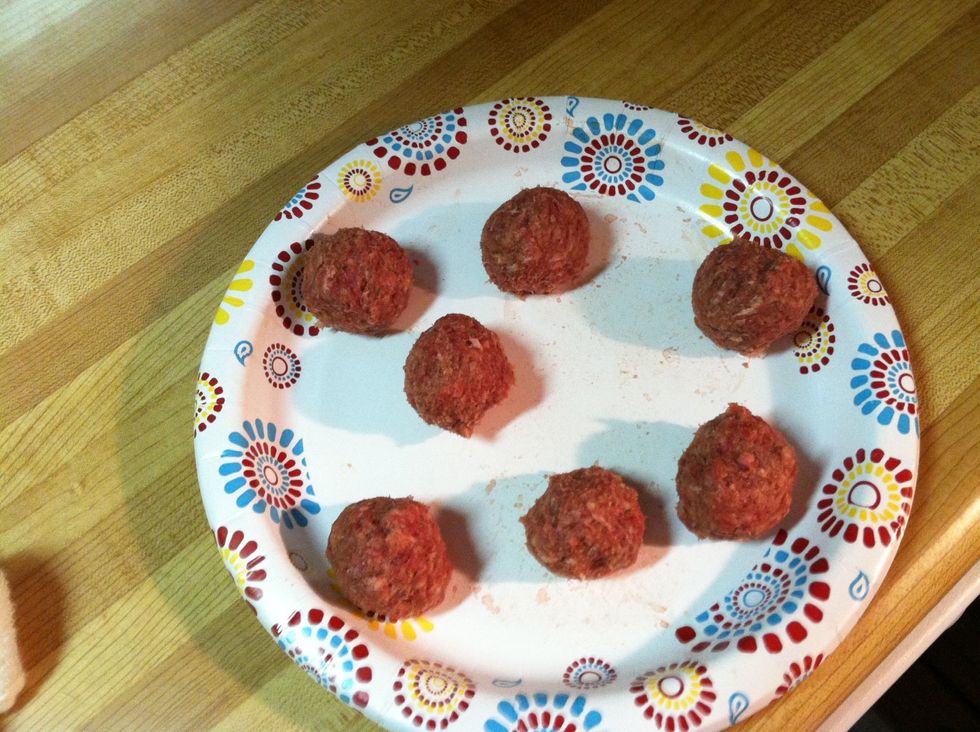 Here are a few I made so you could see the size!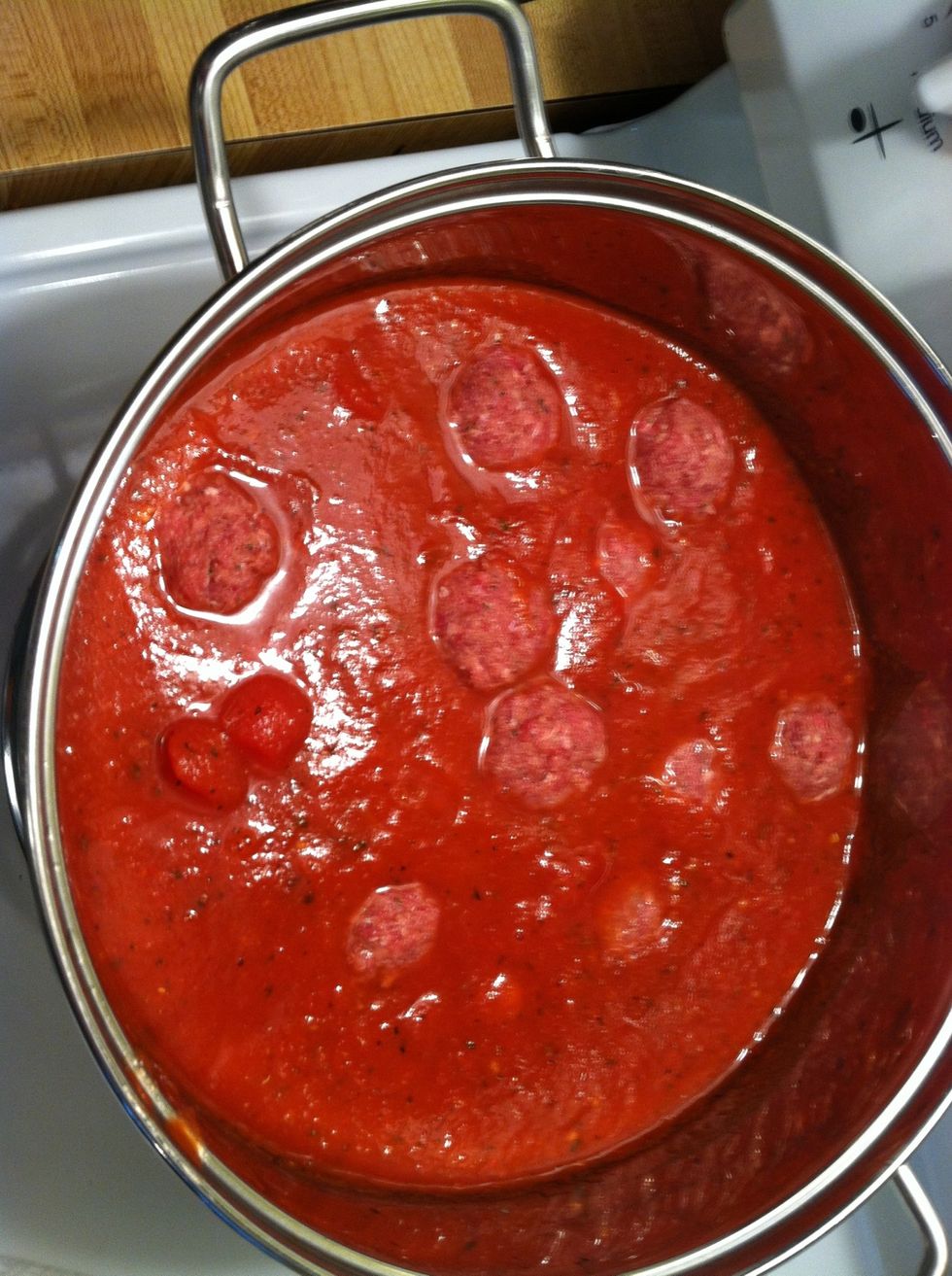 Add the raw meatballs directly to the sauce and simmer away!!!
I know it may sound odd to add raw meat to the sauce but in my opinion, this is the best way to impart flavor. The meat absorbs all the delicious sauce flavor!!! Trust me!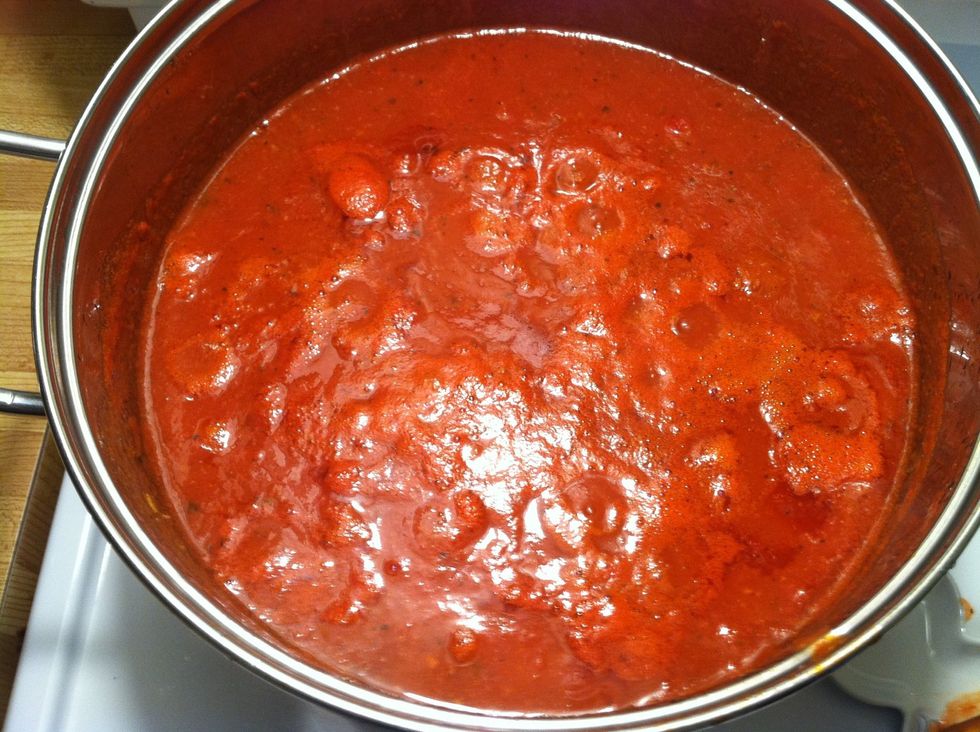 Simmer on low for at least 2 hours. The longer you cook this, the yummier it gets. My Ma and Grammy would start this on a Sunday morning and let it cook all day. Gently stir about once an hour.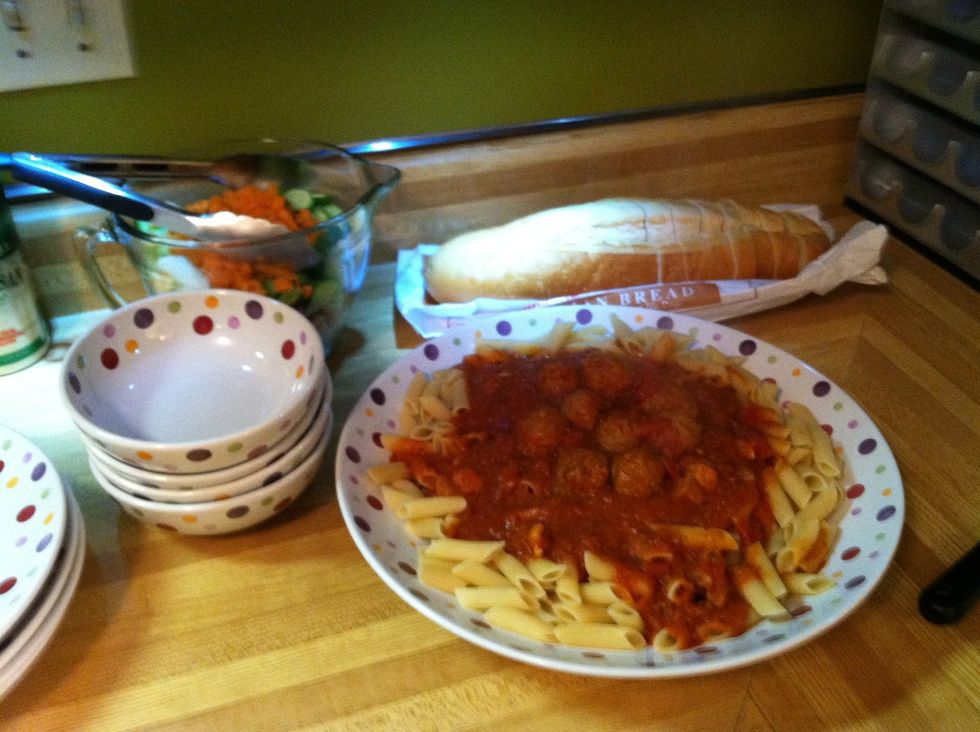 Serve over pasta with fresh Italian bread and a salad.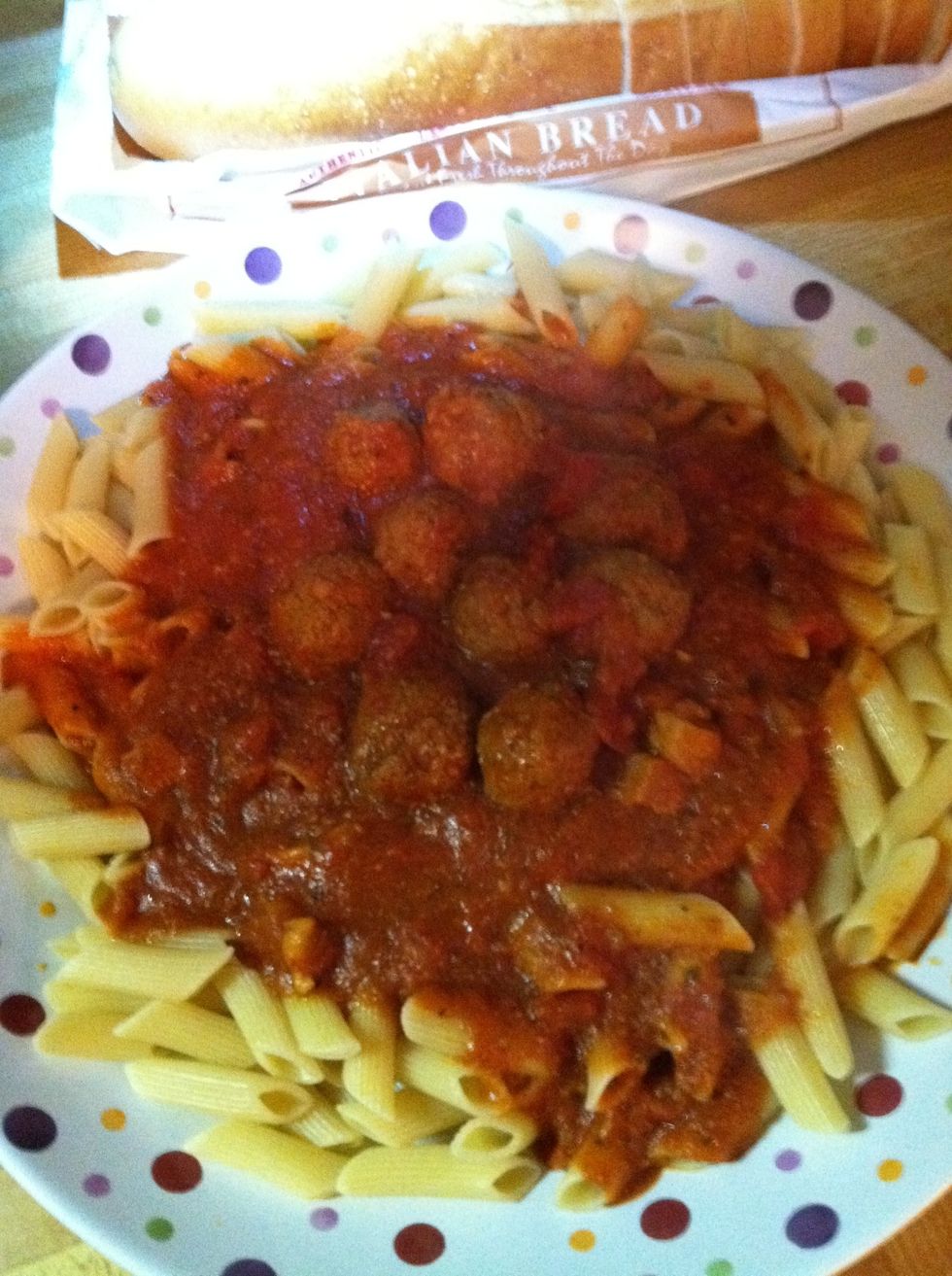 Enjoy!!!
2.0lb Ground beef (80/20)
2.0 Boneless Pork Chops
2.0 Eggs
0.0c Seasoned Breadcrumbs
3.0 Large cans crushed/peeled tomato
3.0 Cans tomato sauce
5.0 Cloves garlic
0.0tsp Crushed red Pepper Flakes
1.0Tbsp Parsley
1.0Tbsp Basil
1.0Tbsp Oregano
0.0tsp Garlic Salt
2.0Tbsp Extra virgin olive oil
0.0tsp Sugar
1.0tsp Balsamic vinegar
Alyssa Rae
I love to cook homestyle comfort food, especially dishes from my Italian heritage that I grew up cooking with my family.