Cook My Favorite Chicken and Leek Pie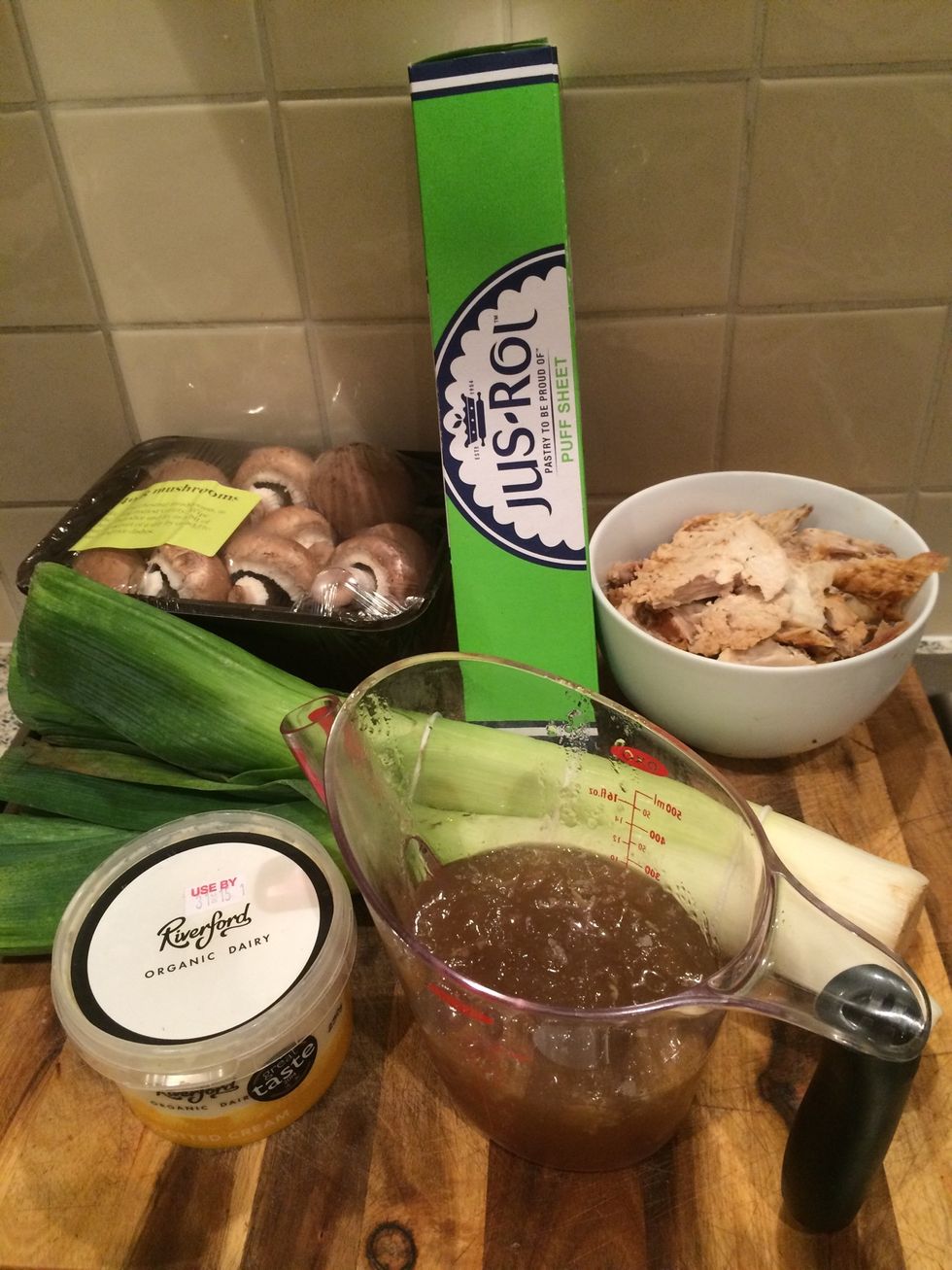 Ingredients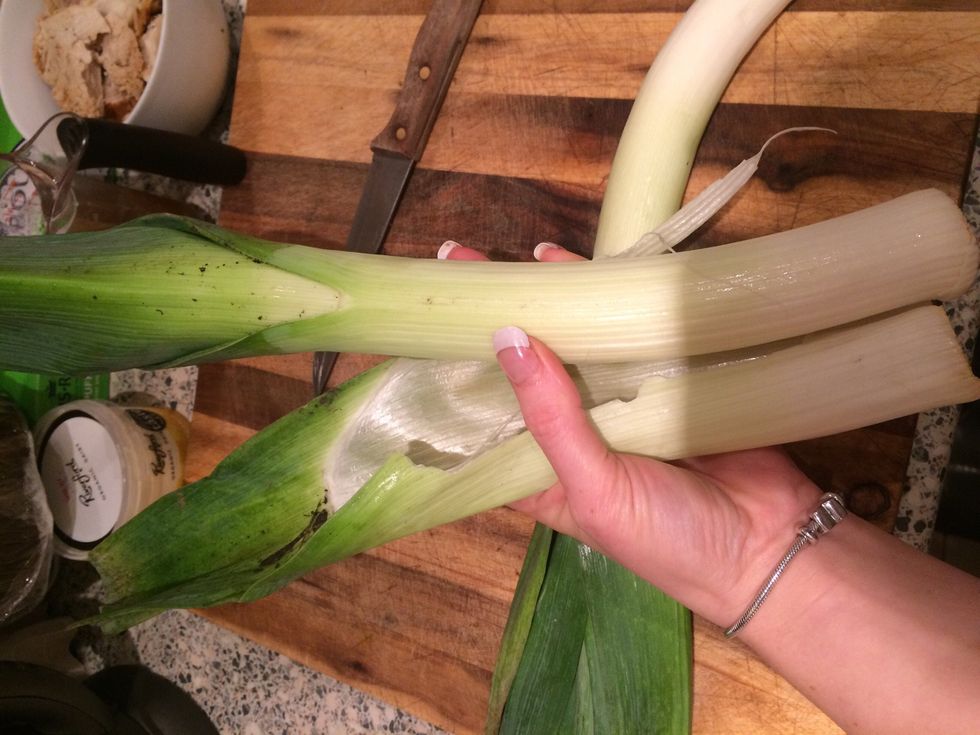 Remove outside leaves and any brown bits of leeks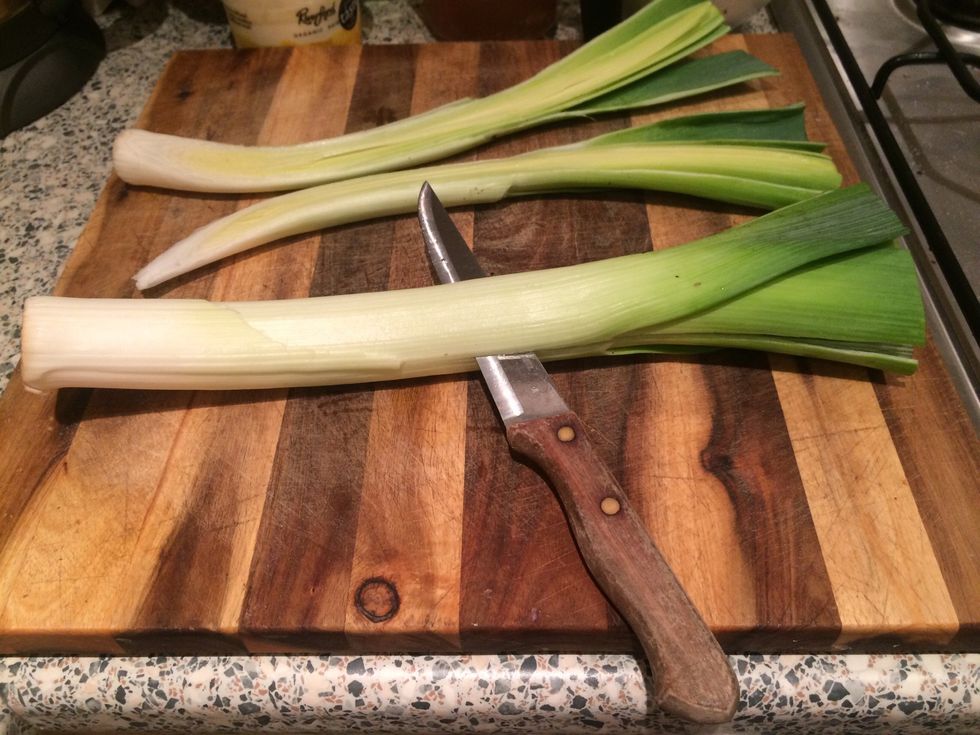 Cut in half length ways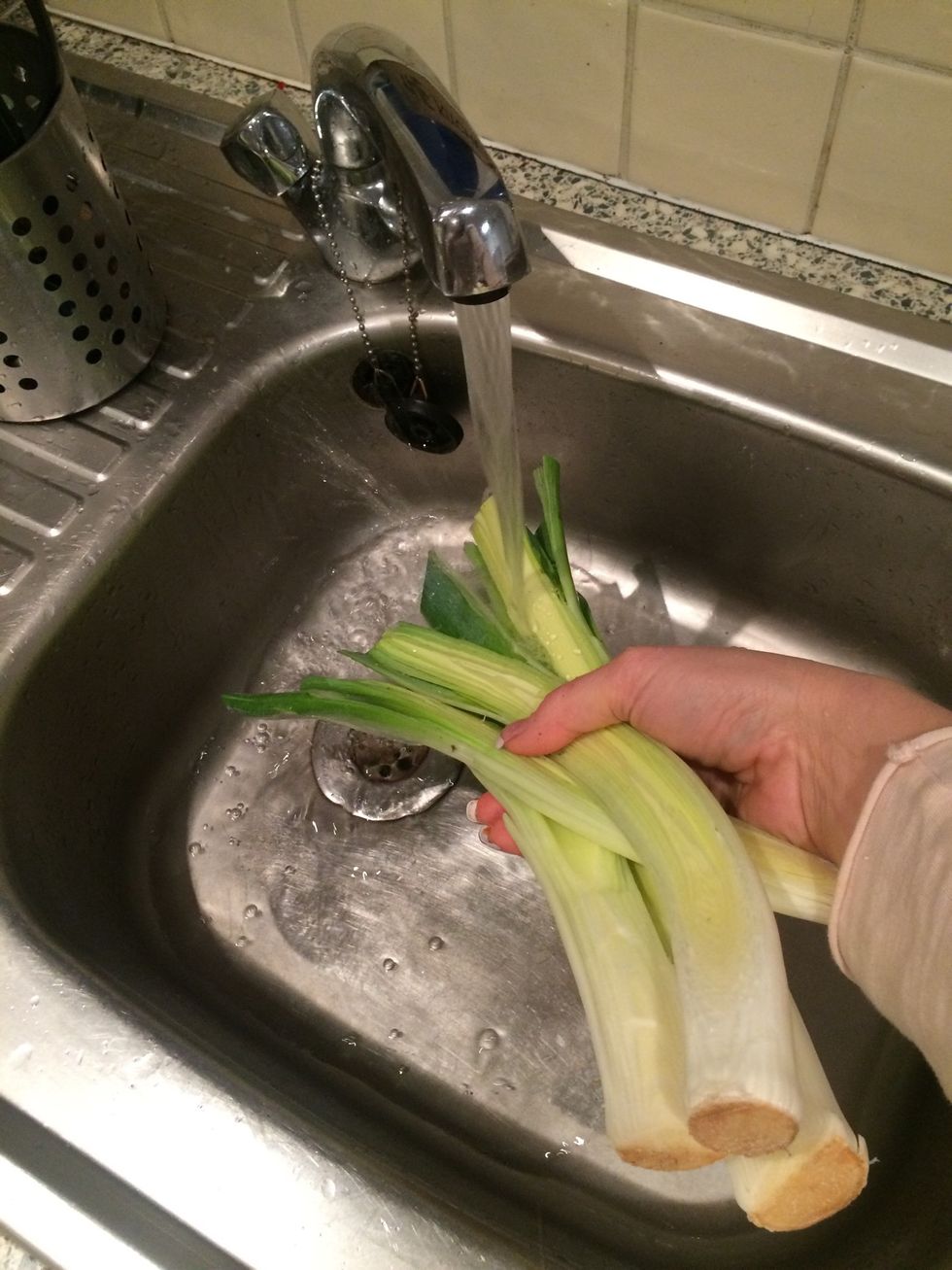 Wash!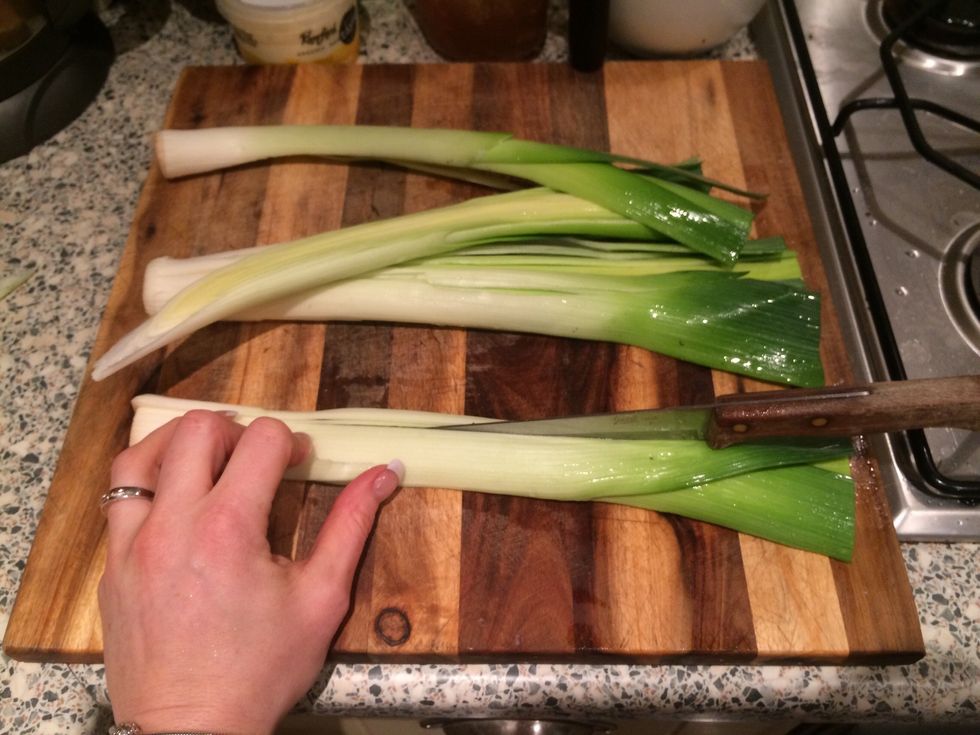 Slice length ways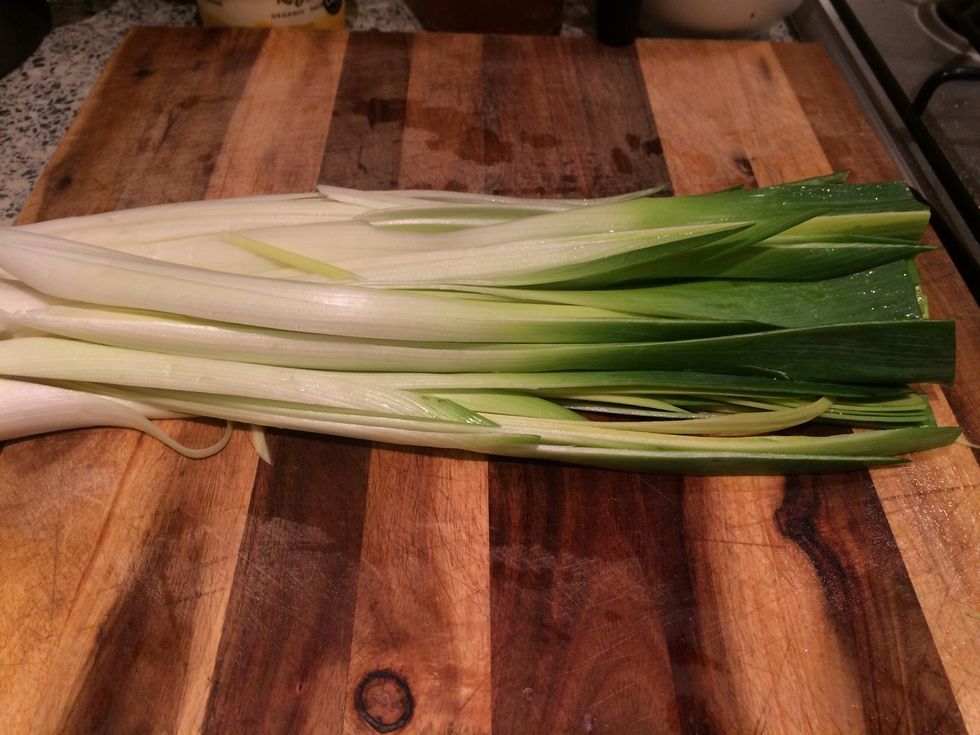 Bunch lengths together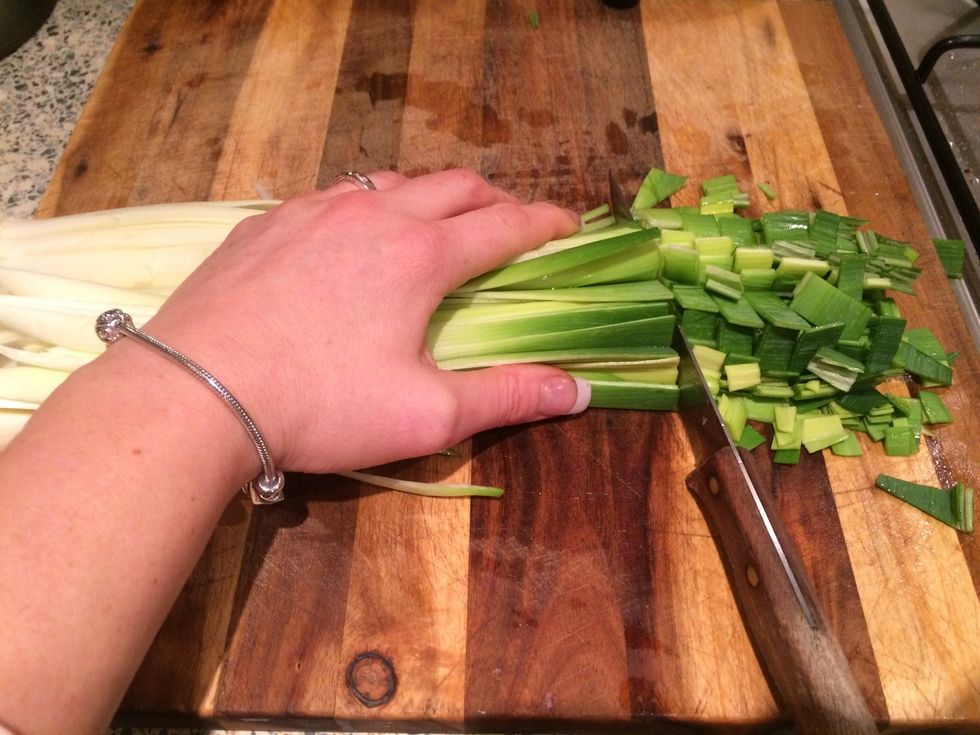 Slice into cubes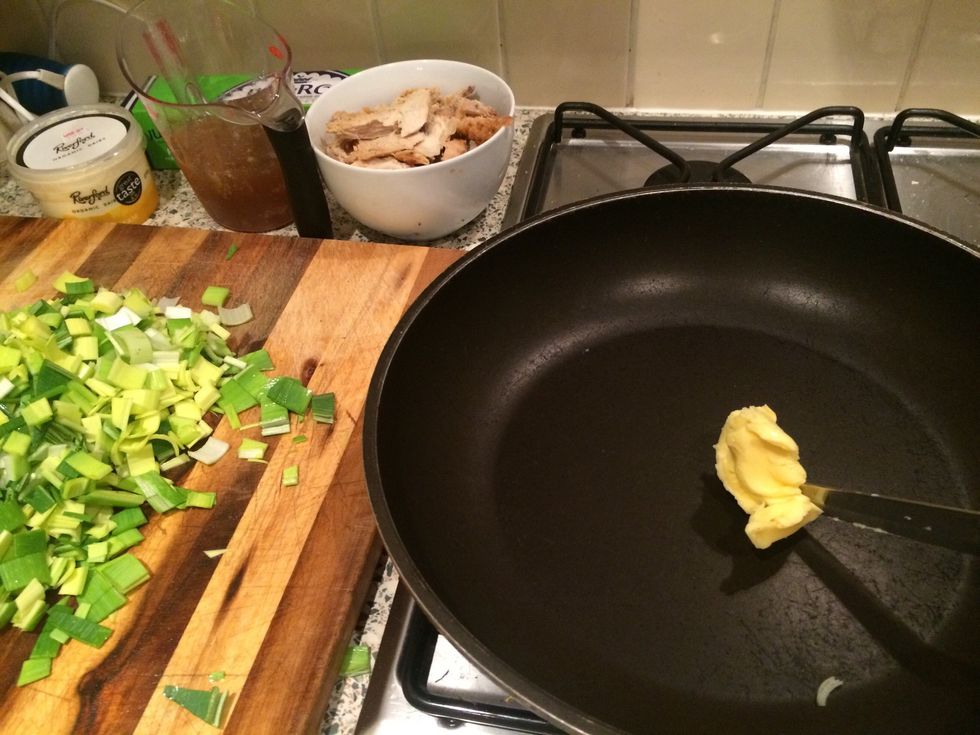 Melt butter in a frying pan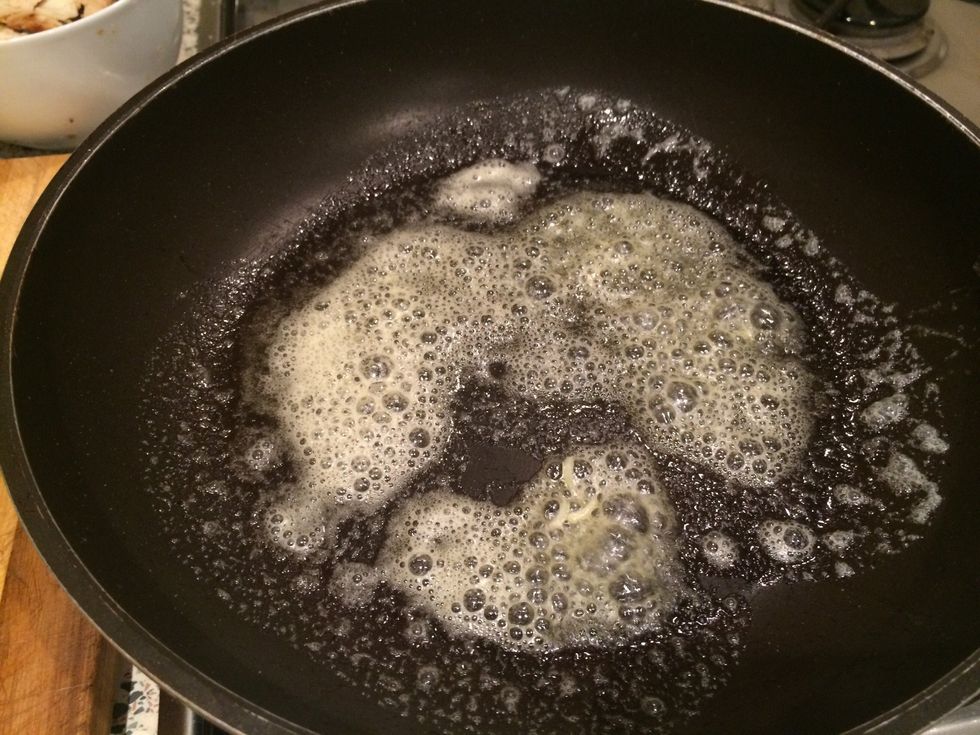 Once it's bubbling....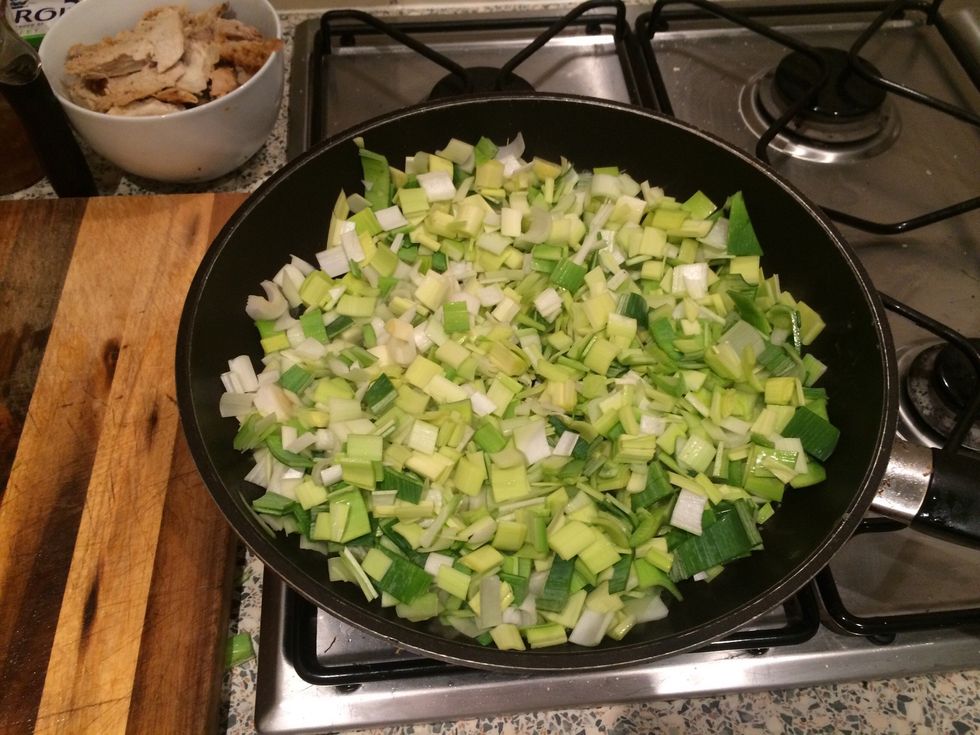 Add leeks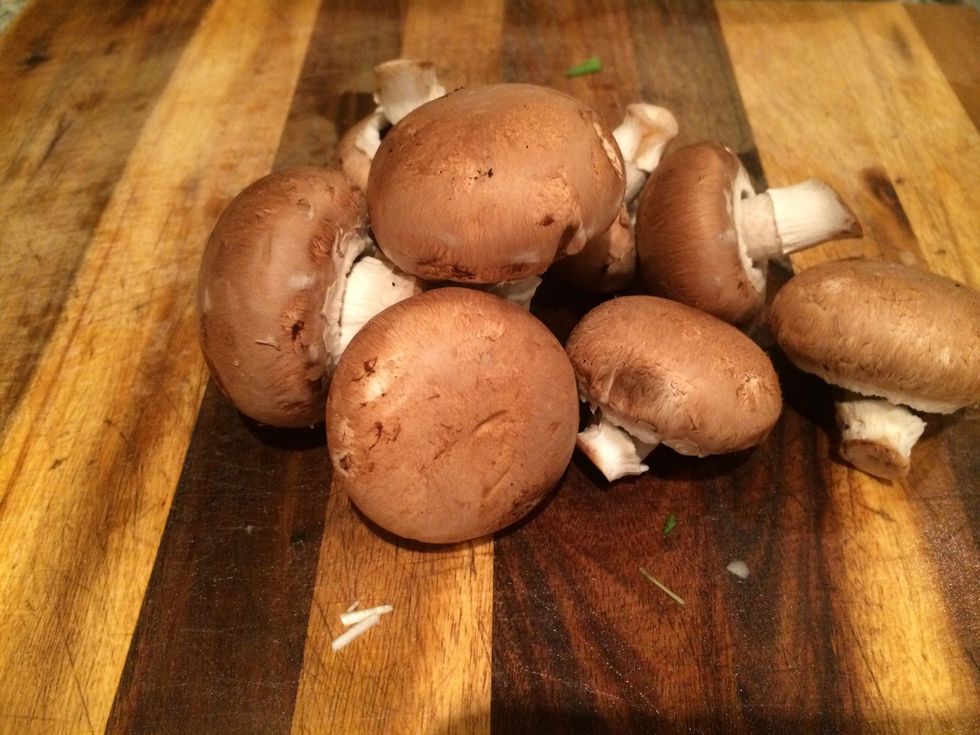 Whilst leeks starting to fry get mushrooms sliced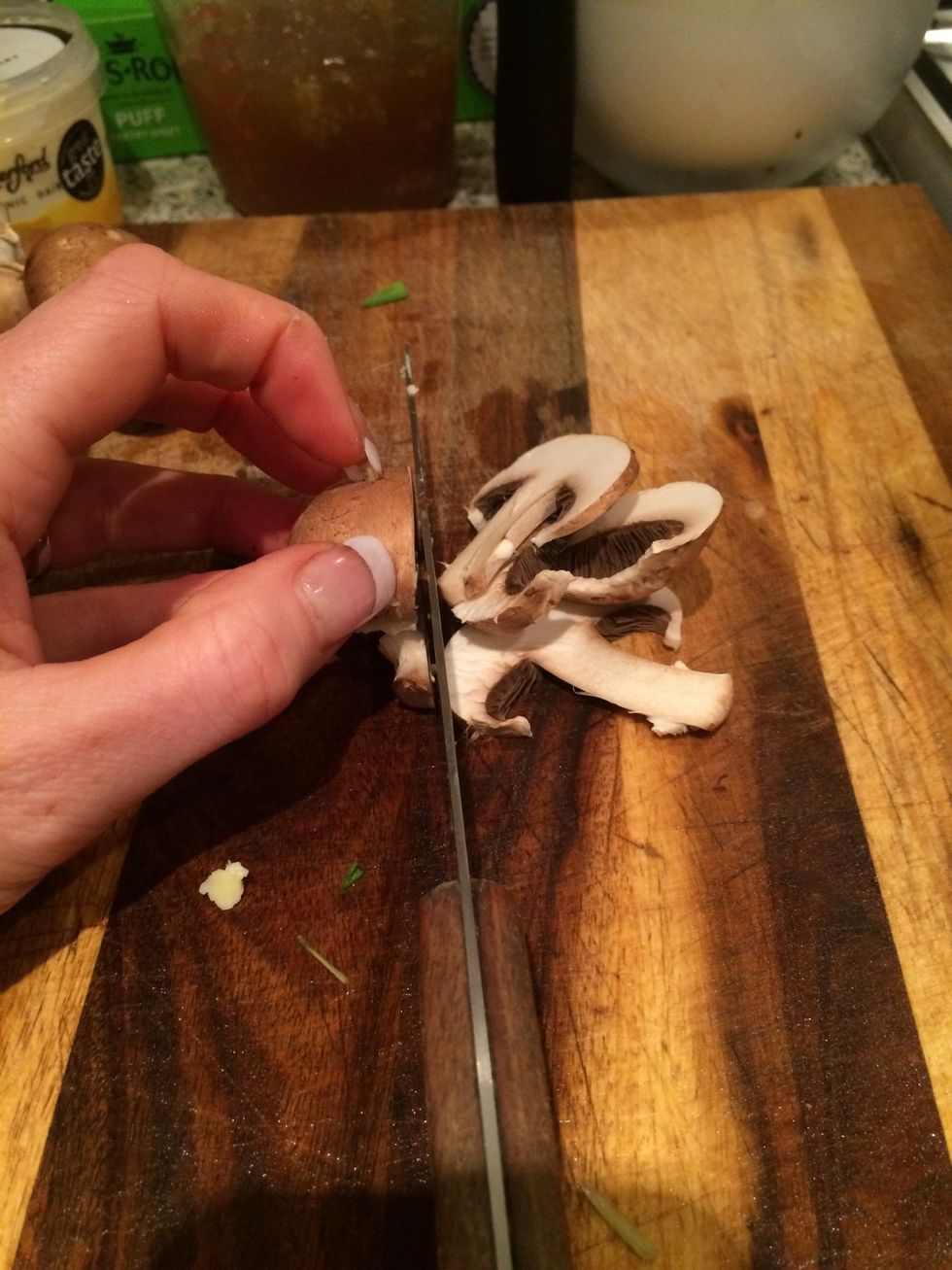 Like this...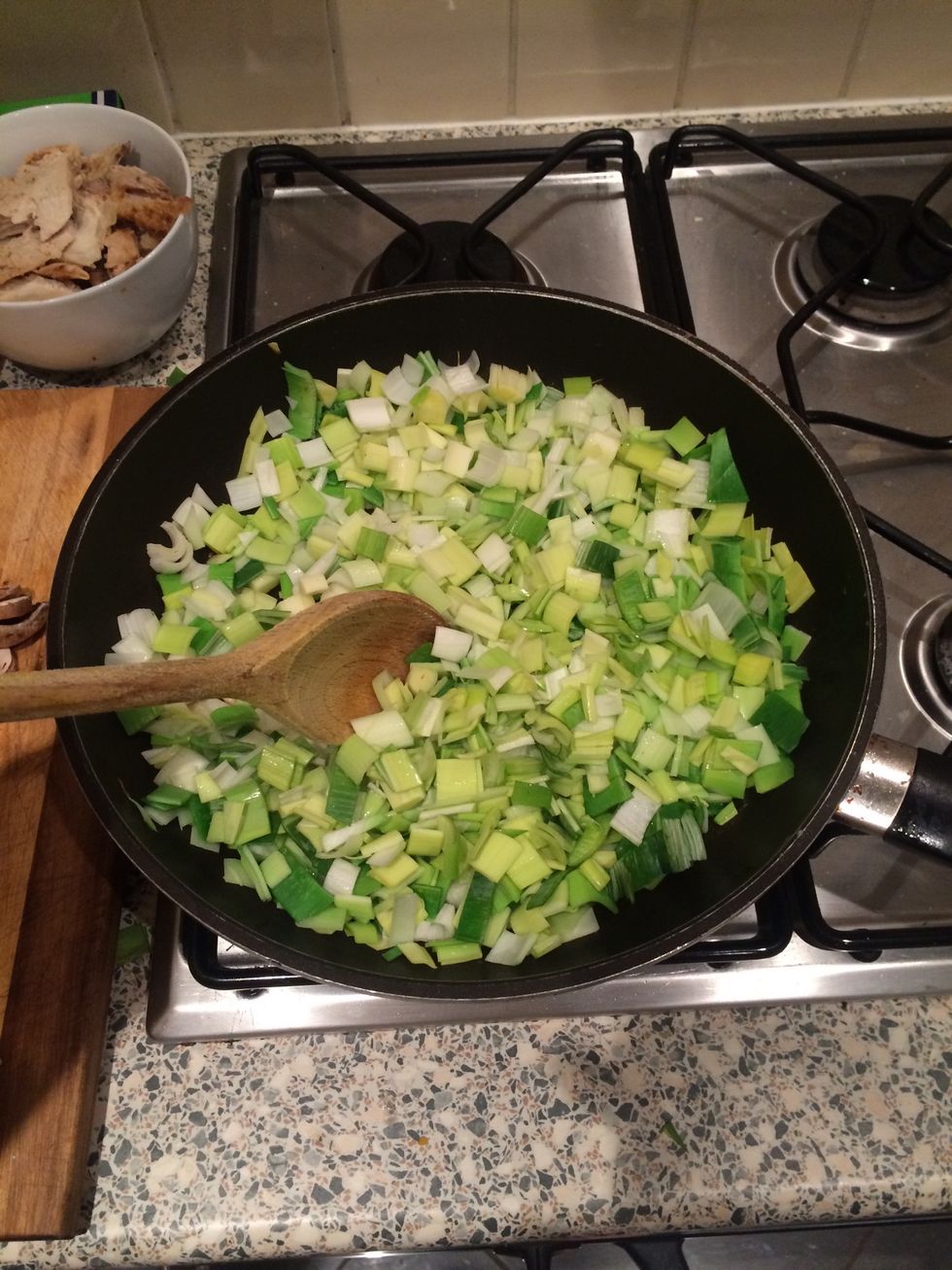 Stir leeks occasionally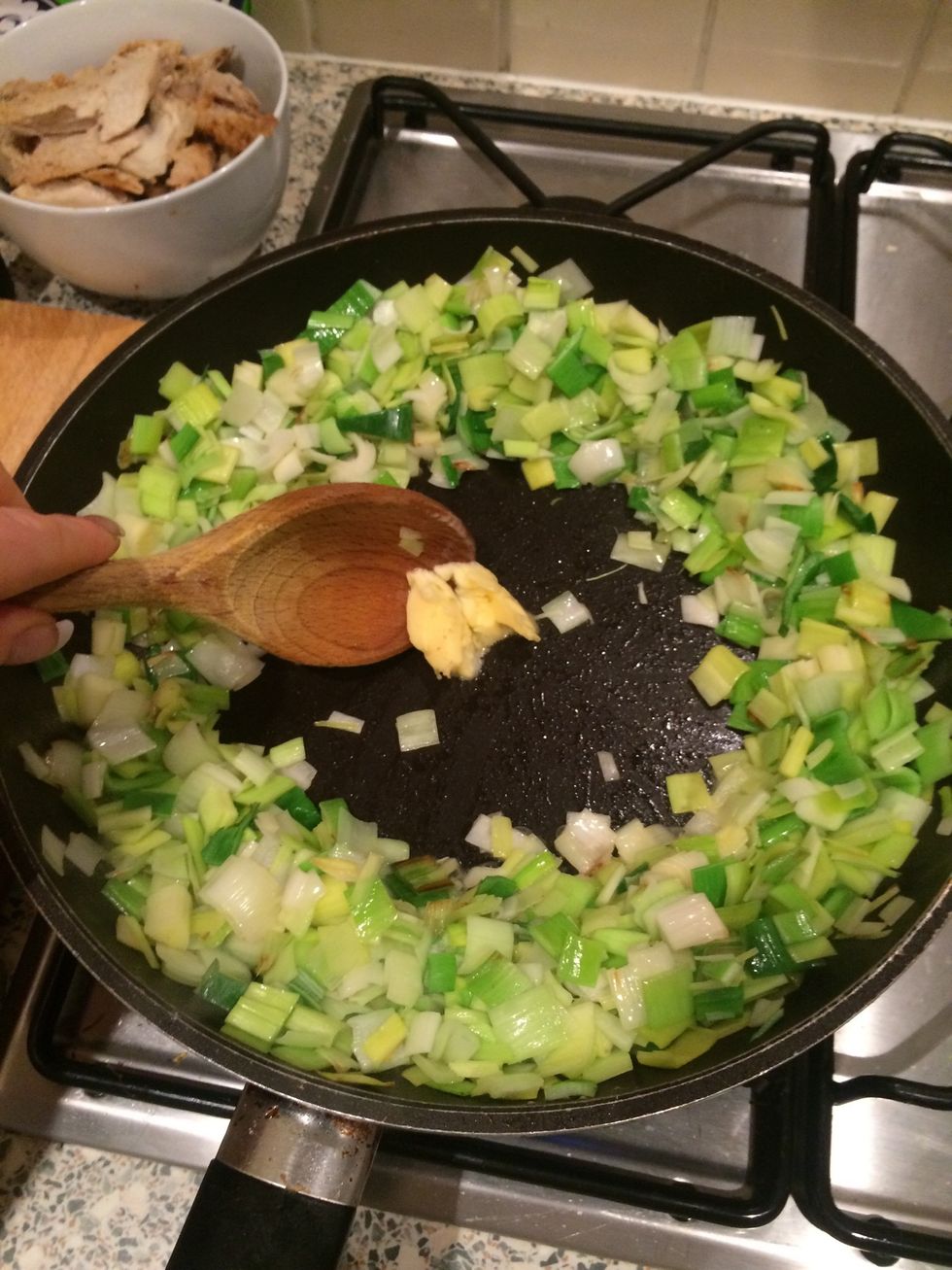 Once leeks softening, move to outside of pan and add a little more butter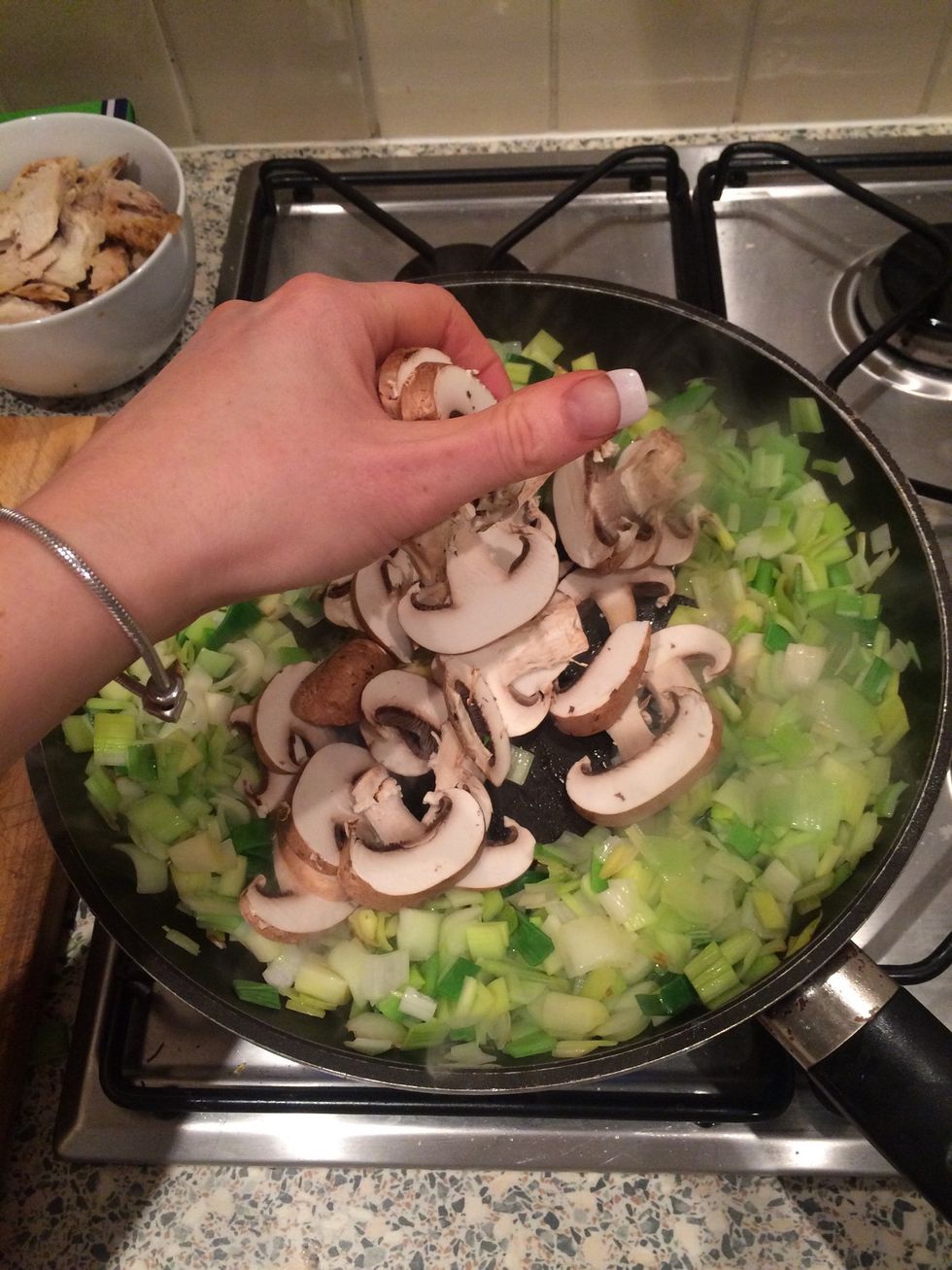 Add mushrooms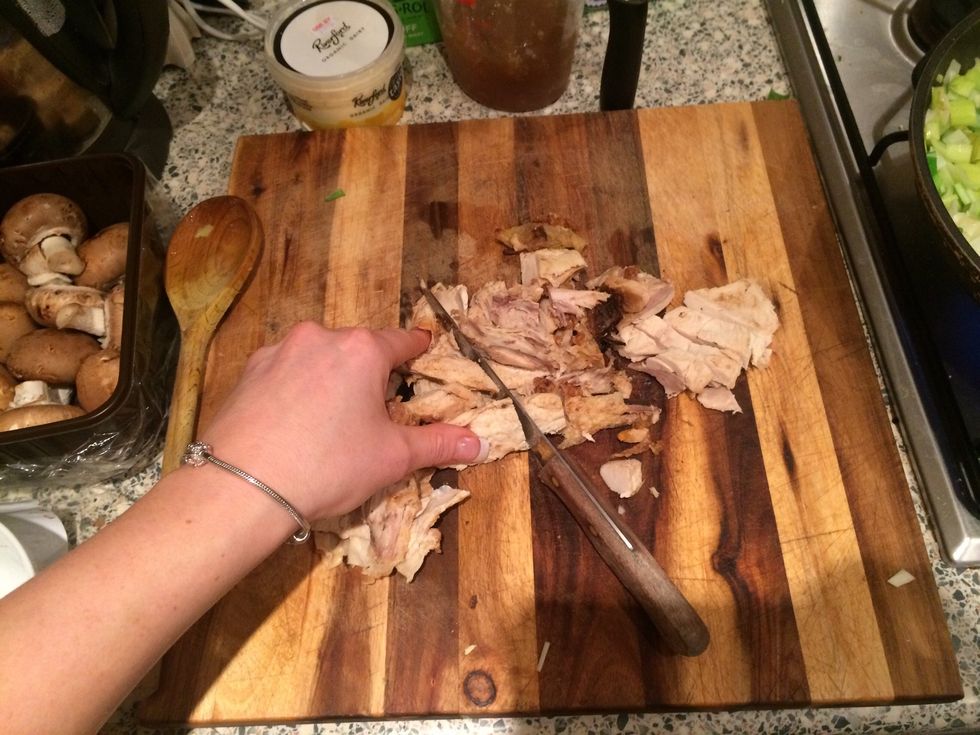 Whilst that's all cooking chop chicken up into bite sized pieces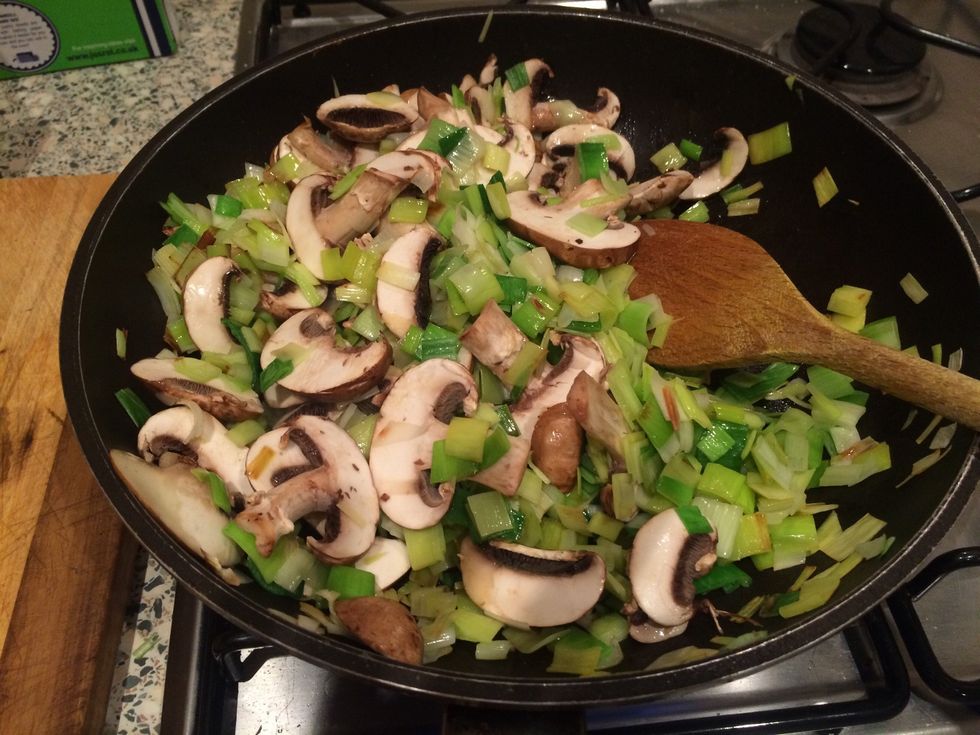 Stir mushrooms and leeks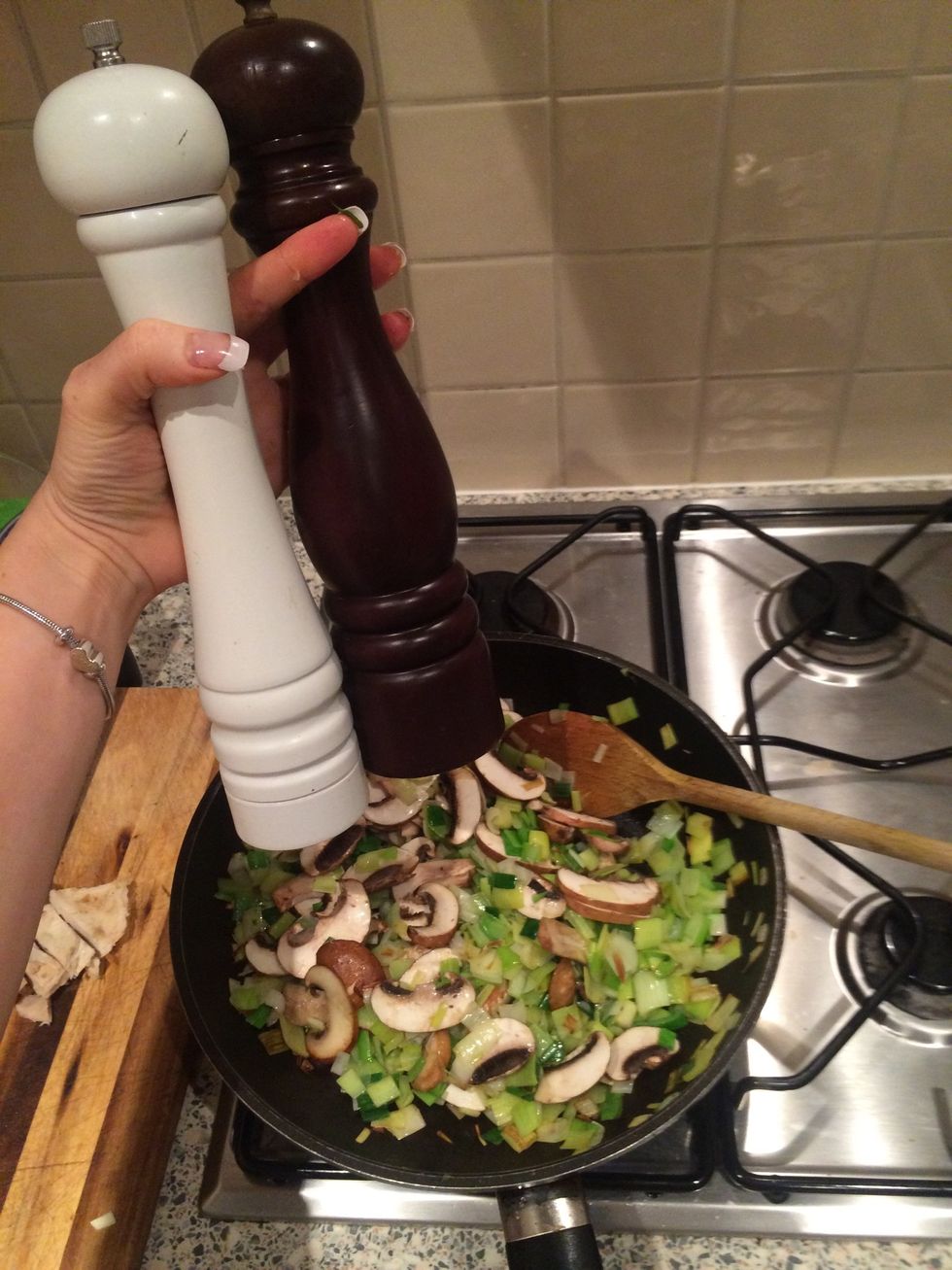 Season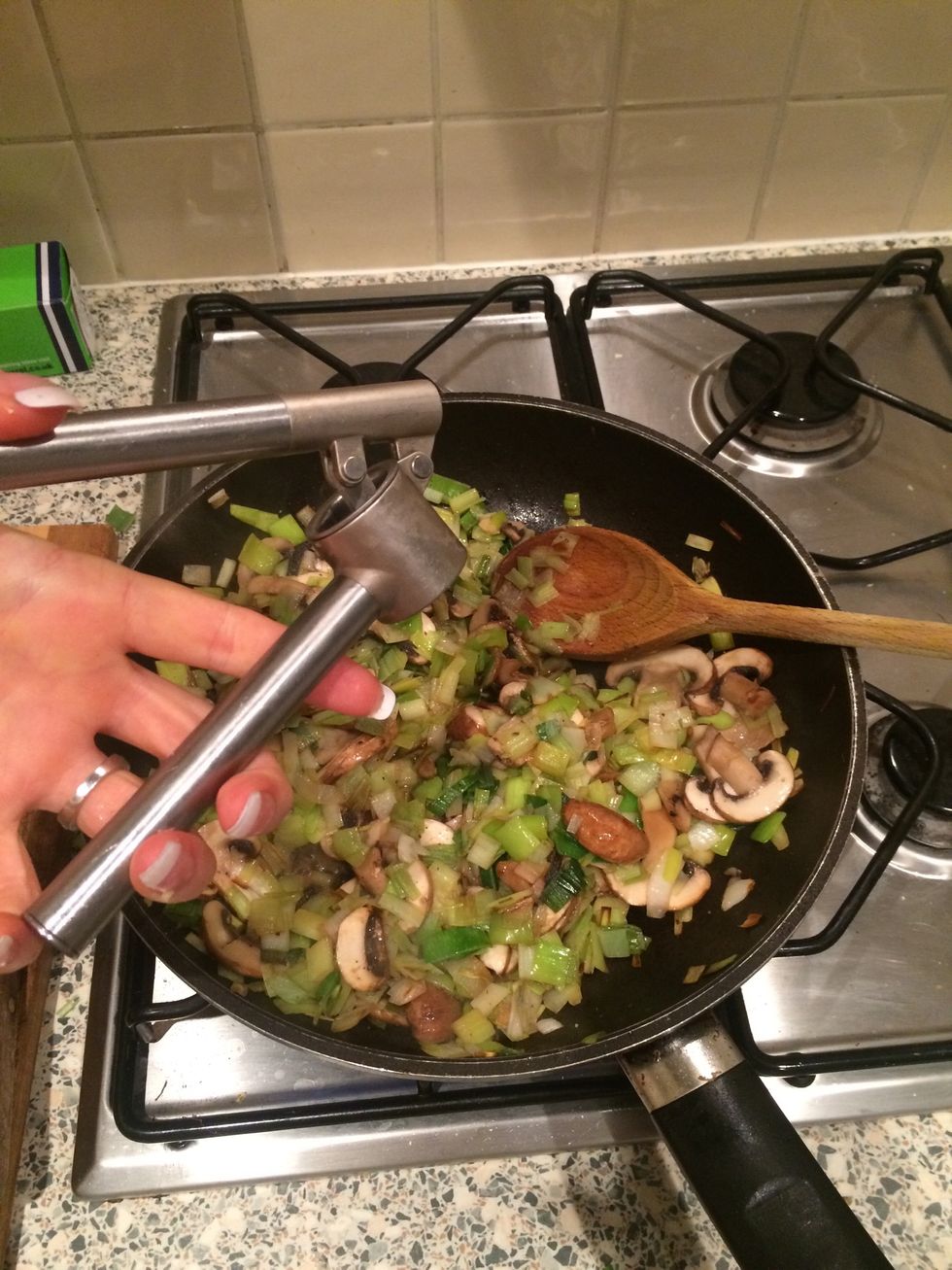 Add garlic if using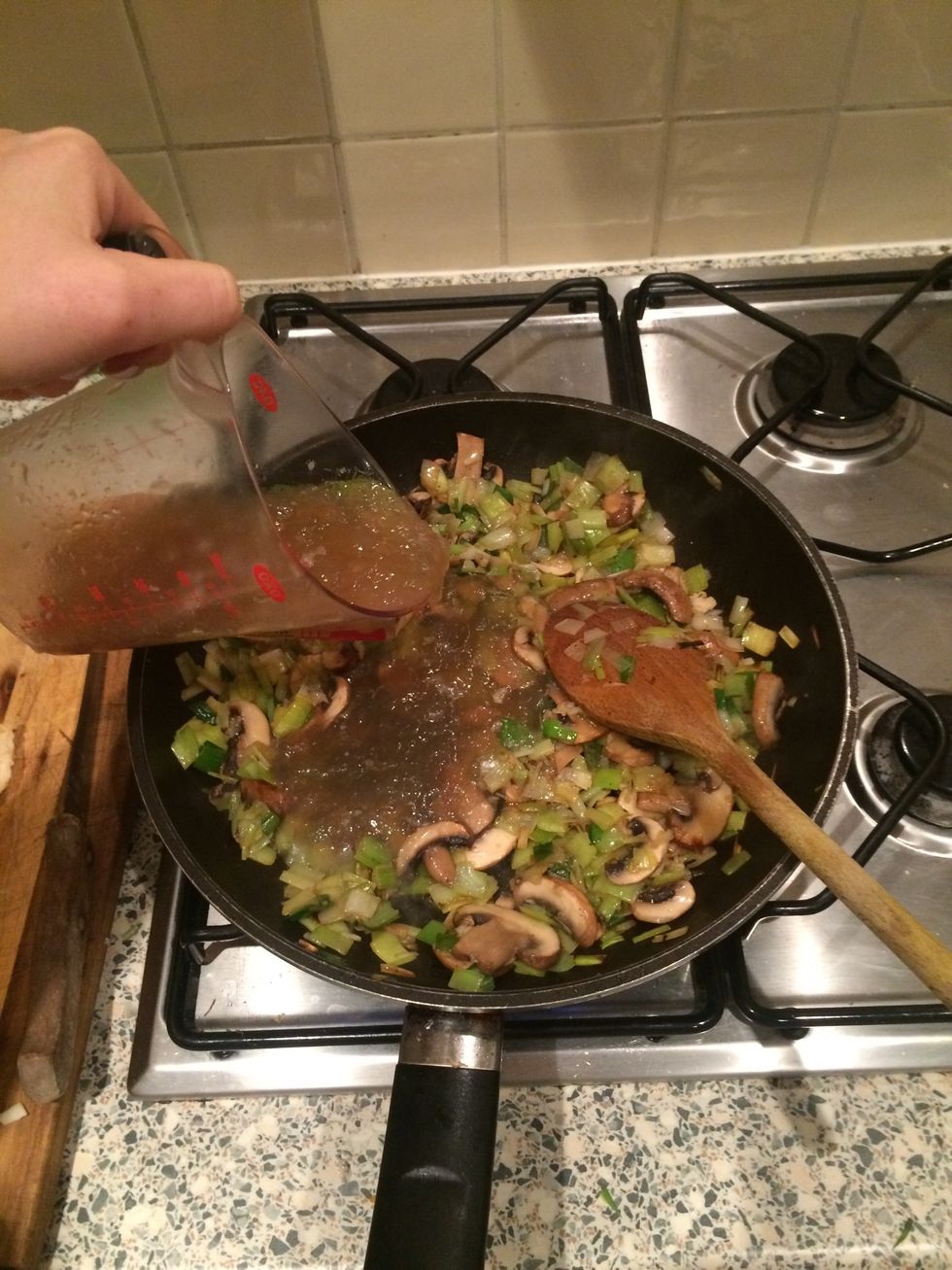 Add stock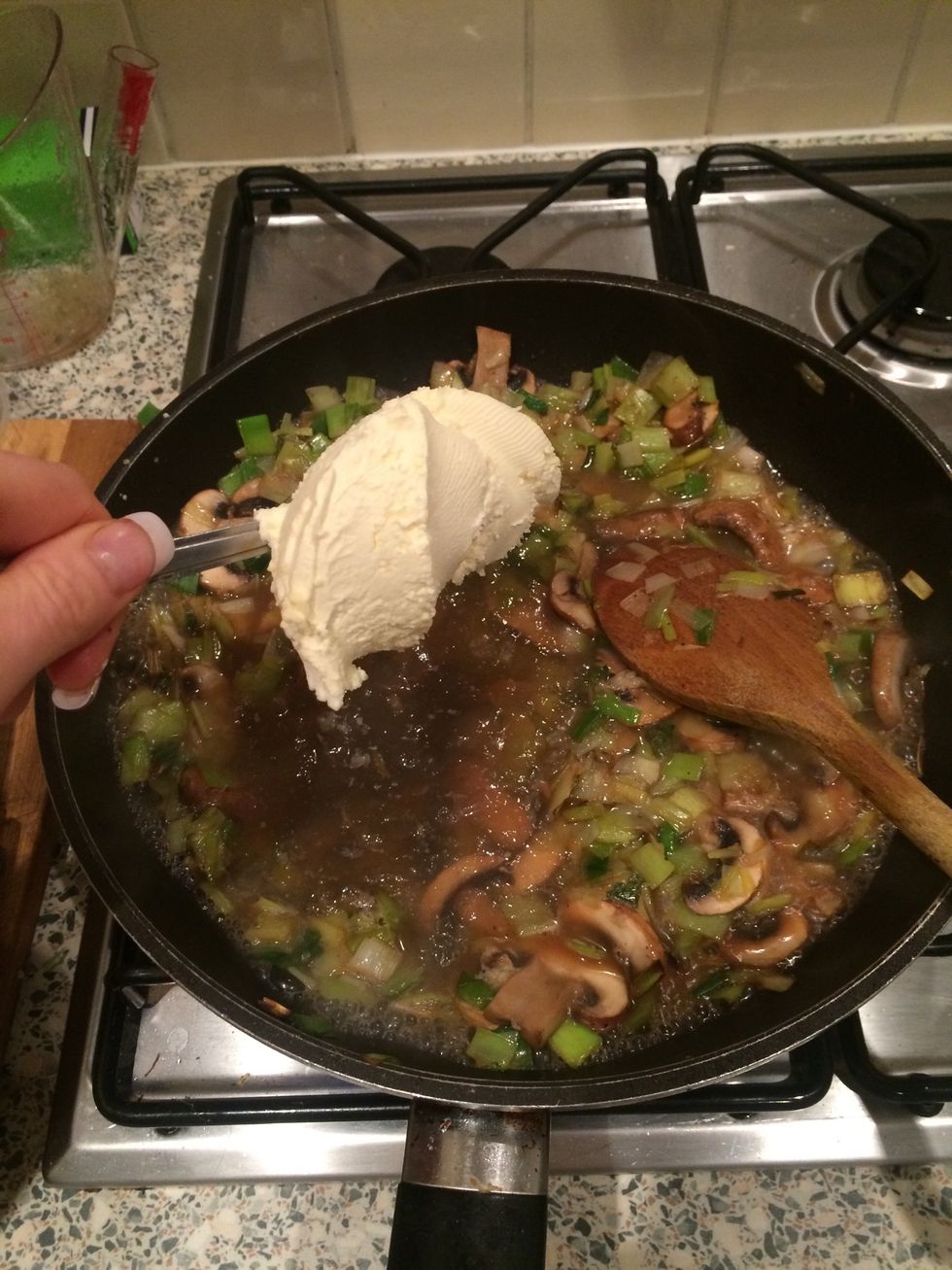 Add cream, I'm using clotted cause it's what I have left over. You can use double or single what ever you prefer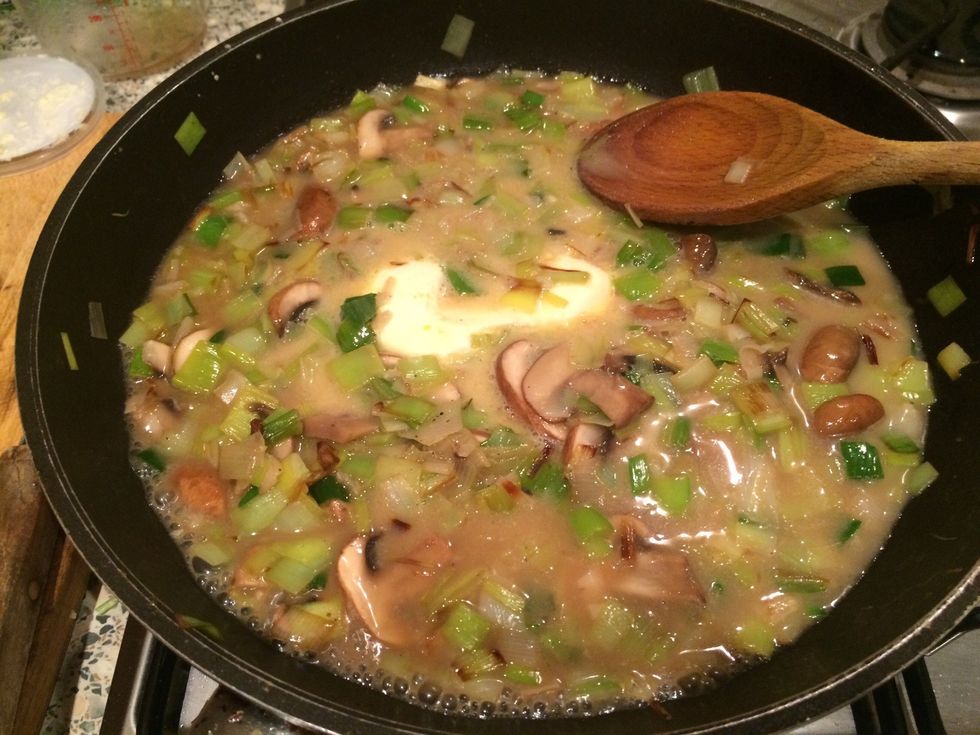 Allow it all to melt and come to simmer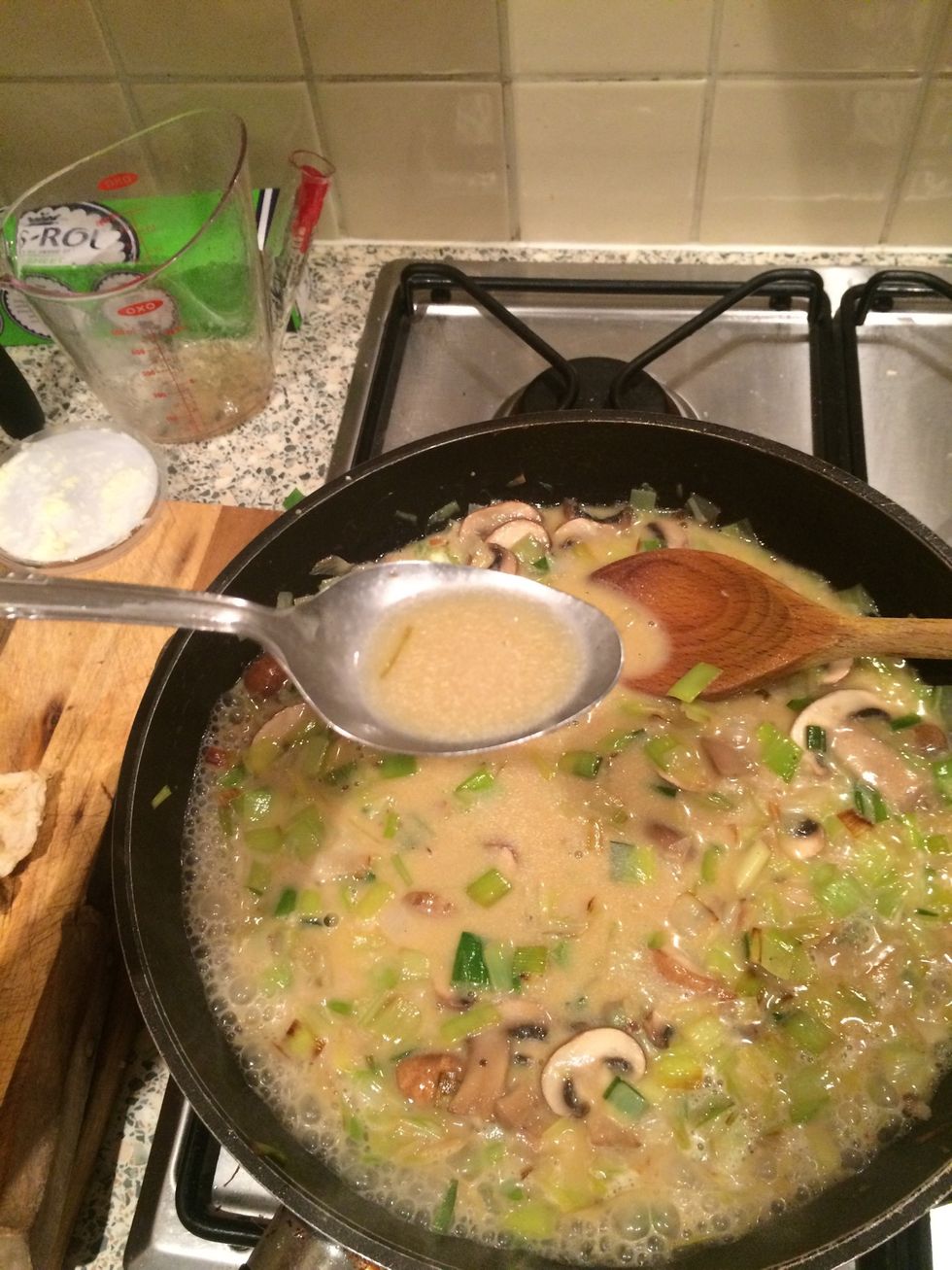 Taste!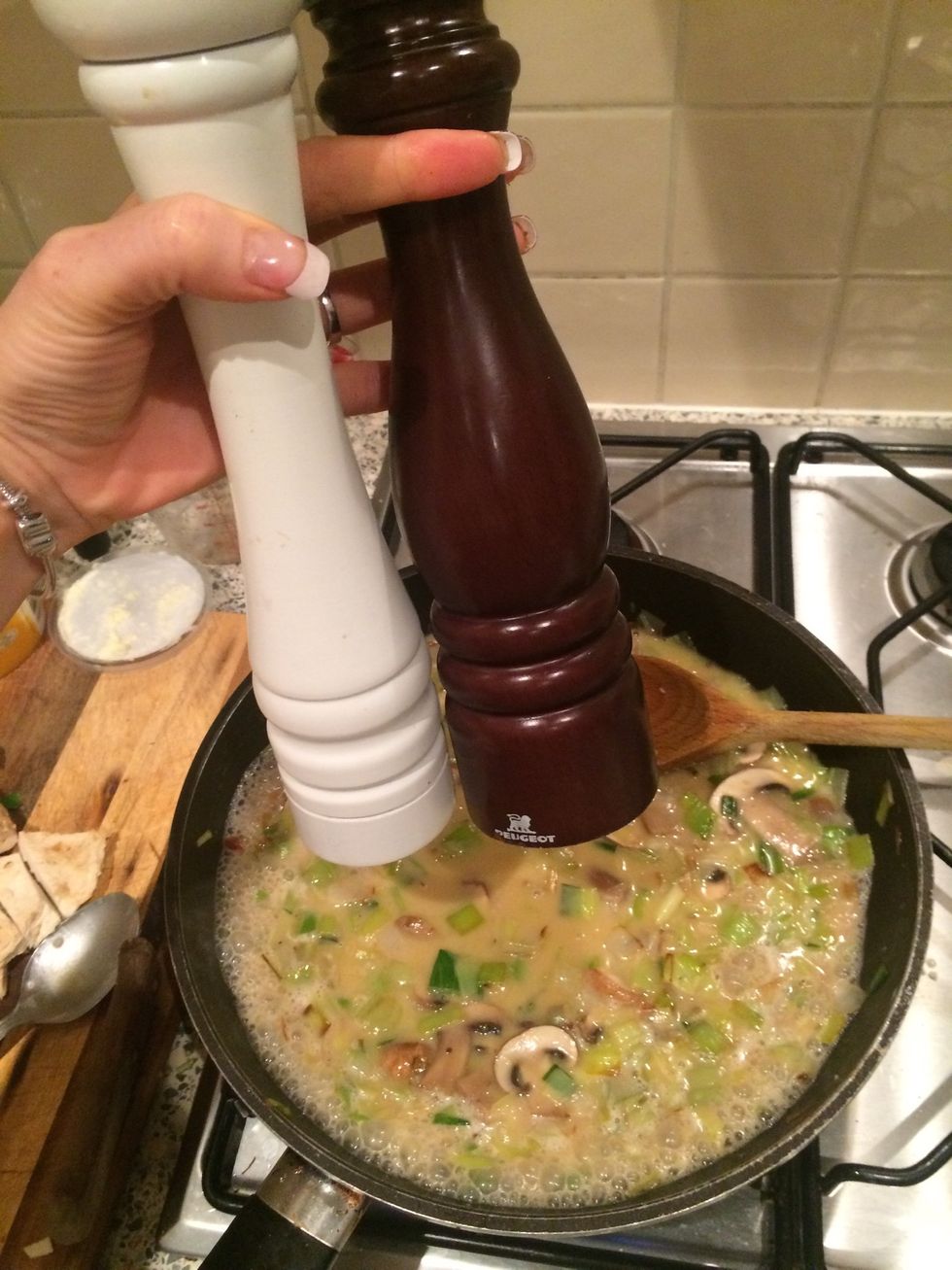 Season of required! It depends on your stock....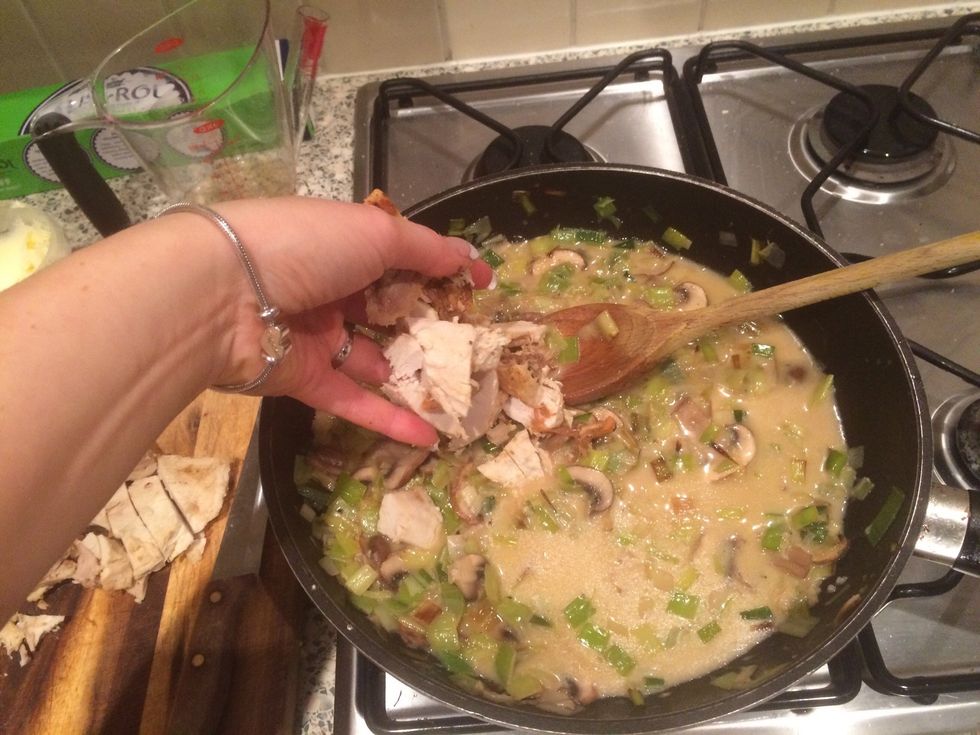 Turn off heat. Add chicken.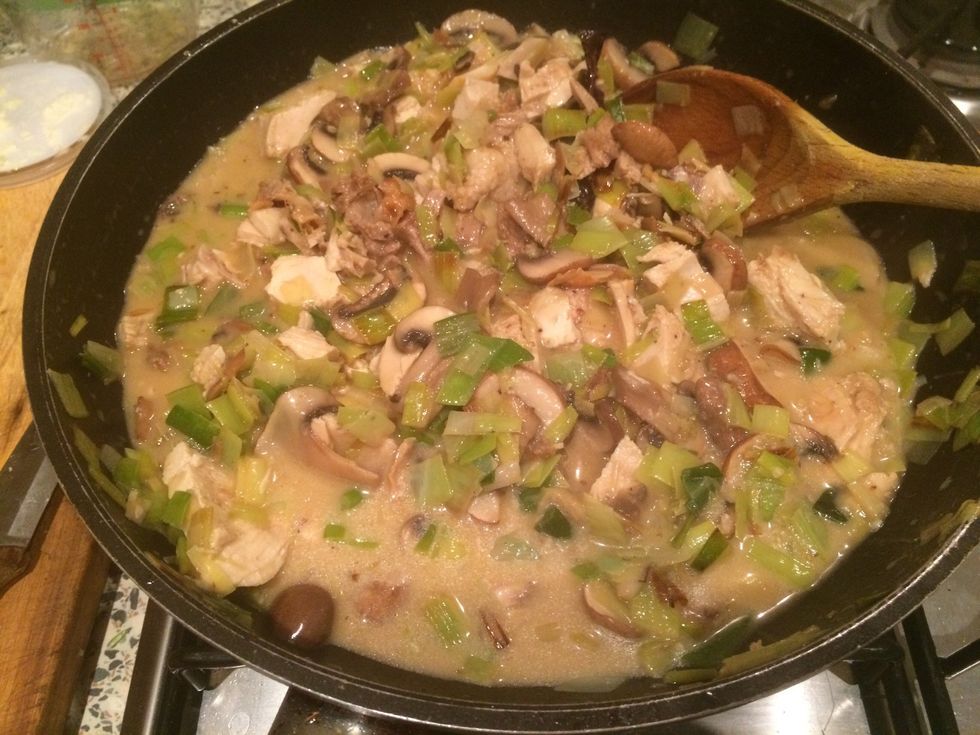 Stir in and leave to cool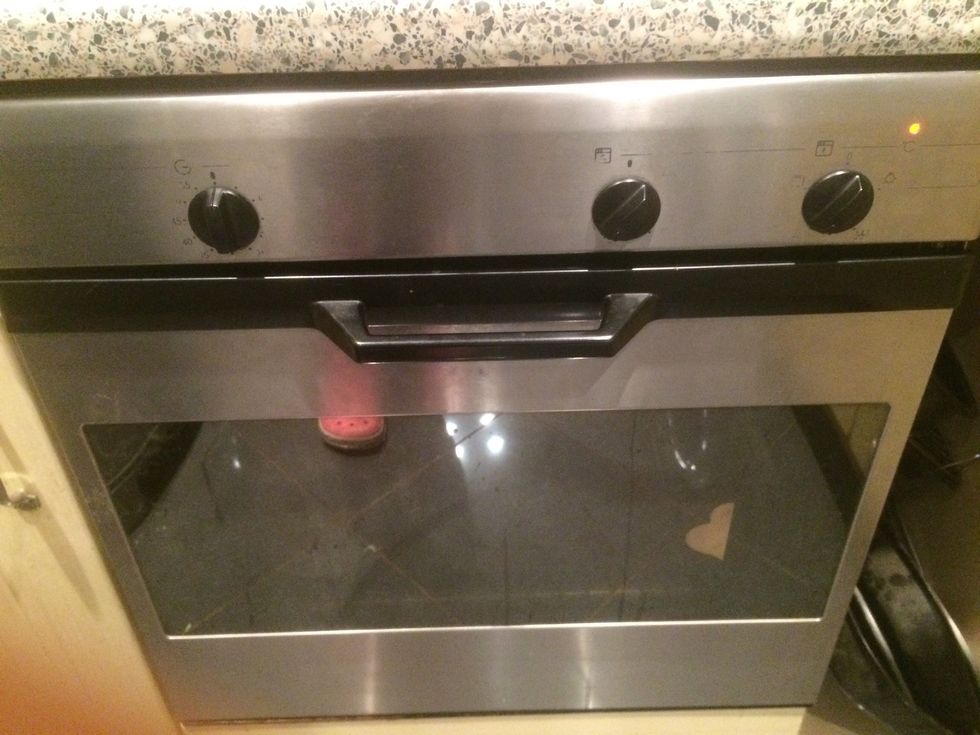 Turn the oven onto 200c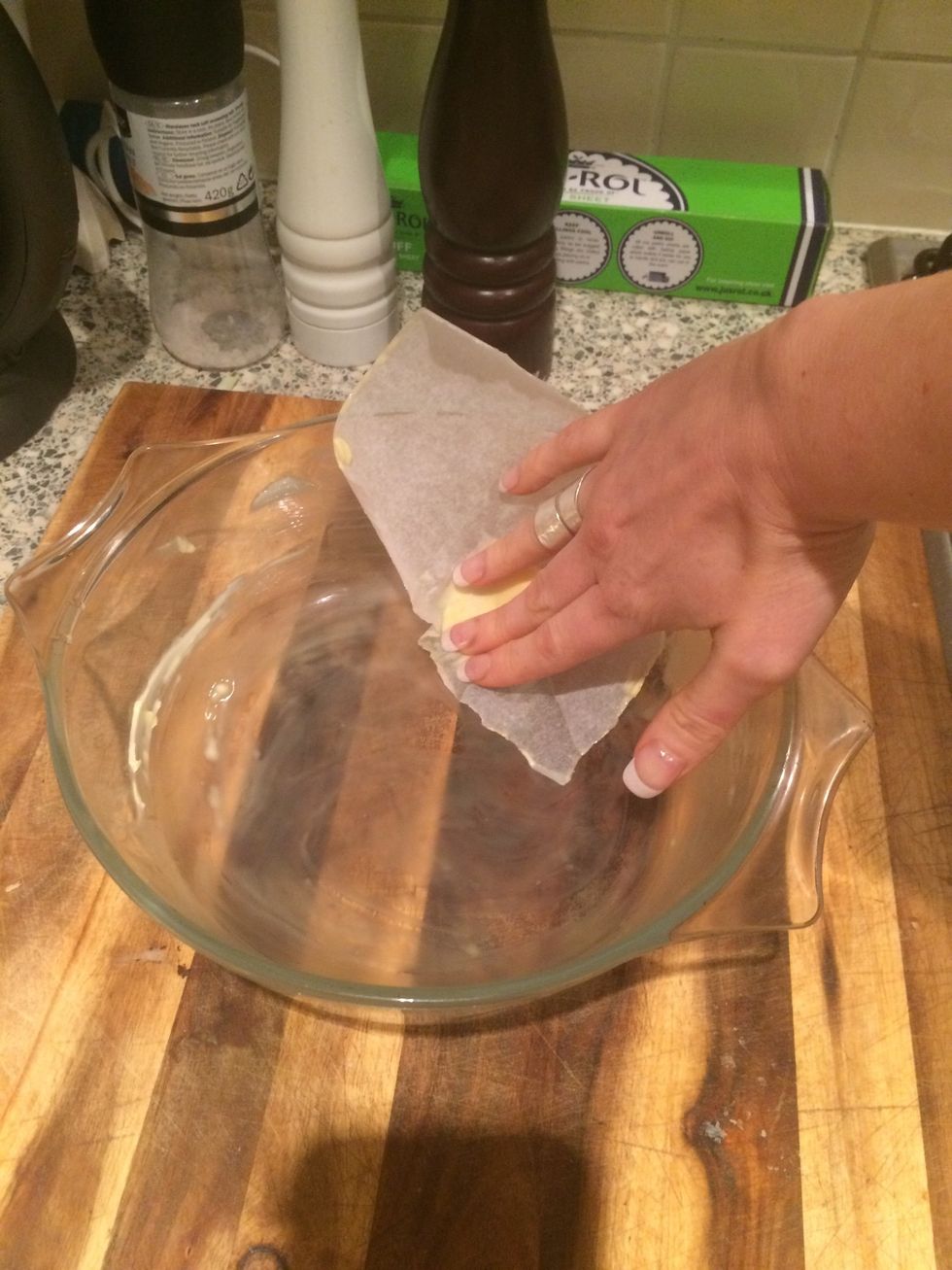 Lightly grease a pie dish or Pyrex what ever you have that's big enough to contain the filling!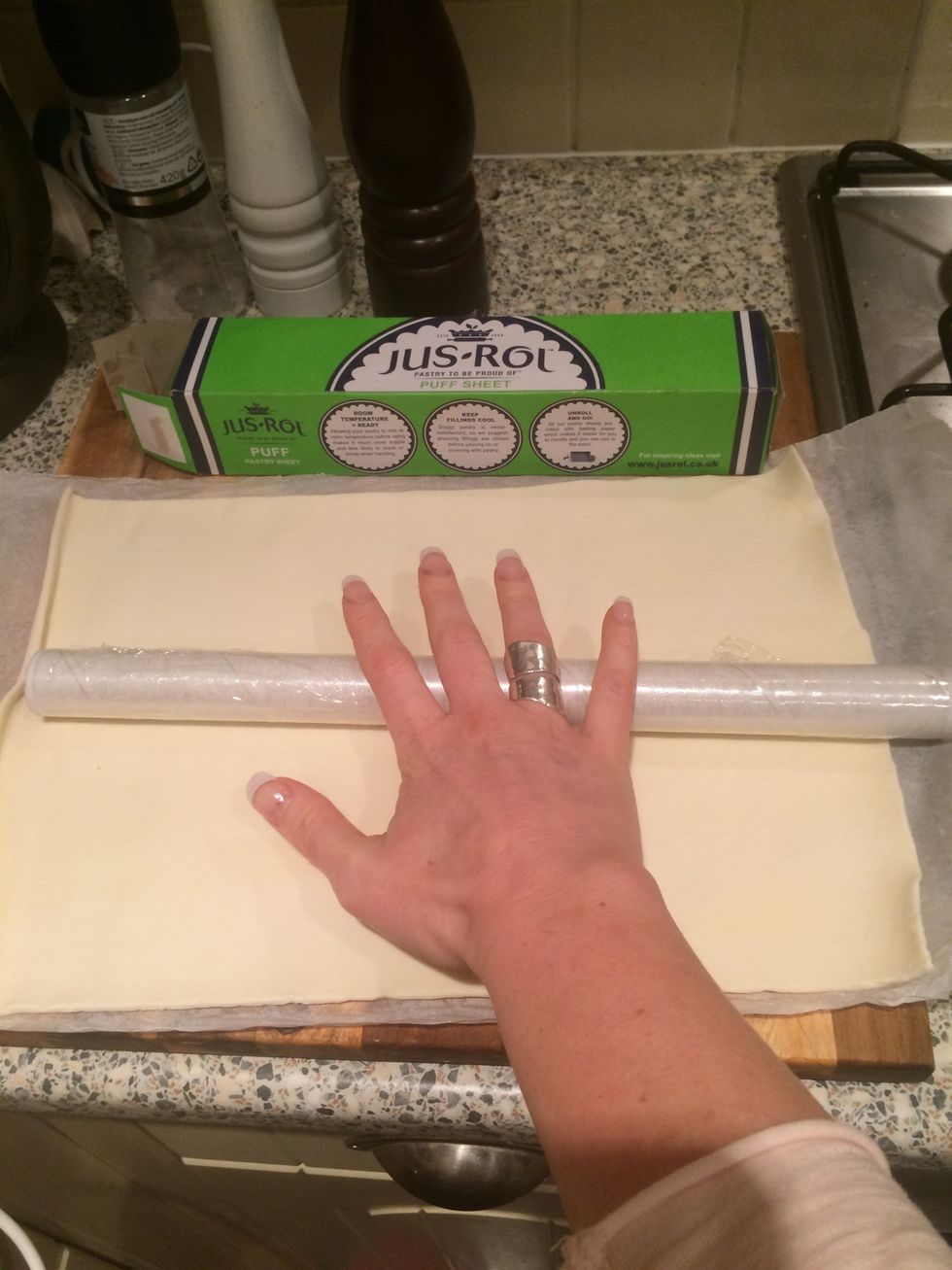 Unwrap puff pastry and roll a little bigger, no rolling pin? Use a cling film roll!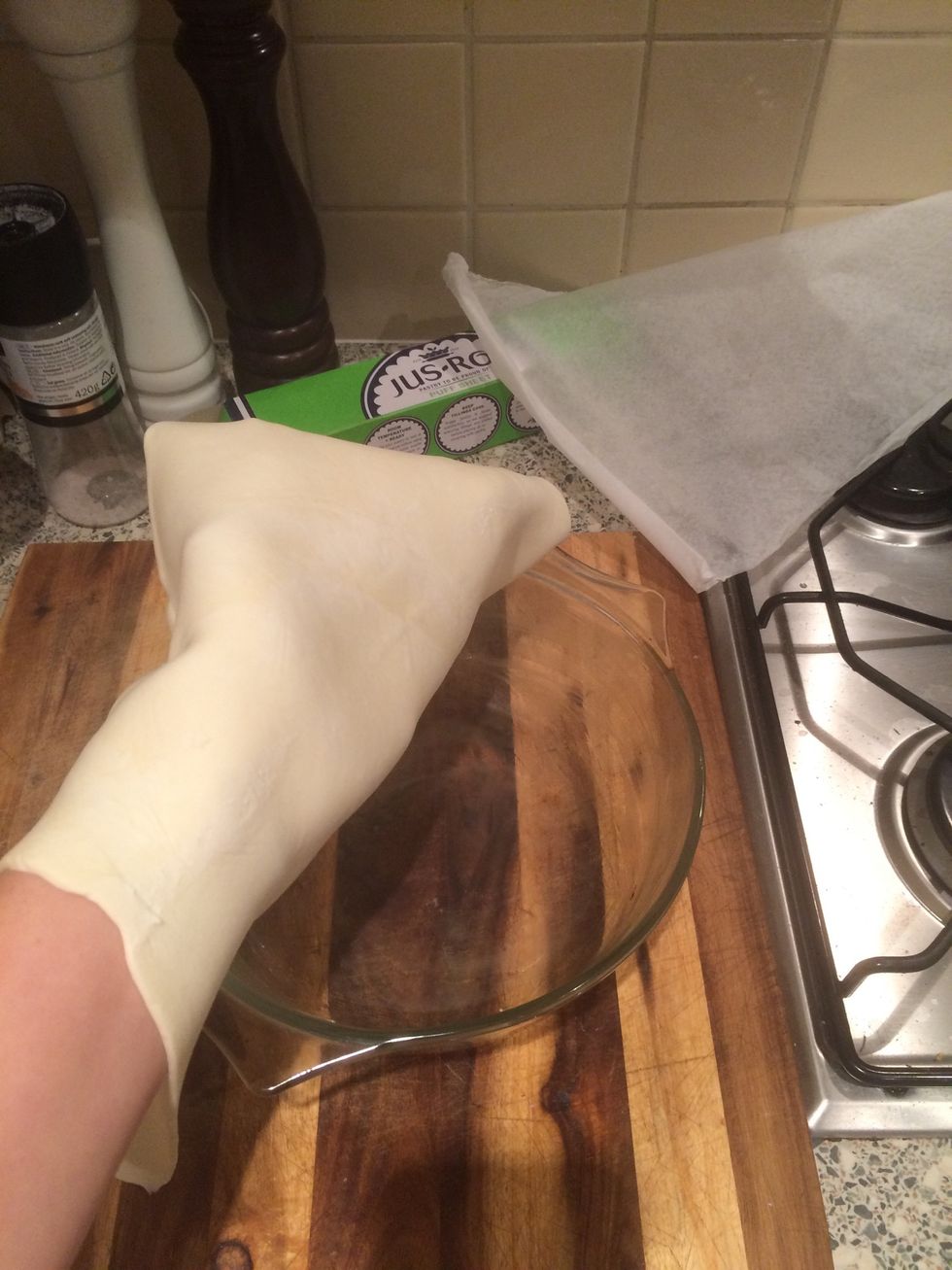 Put pastry into dish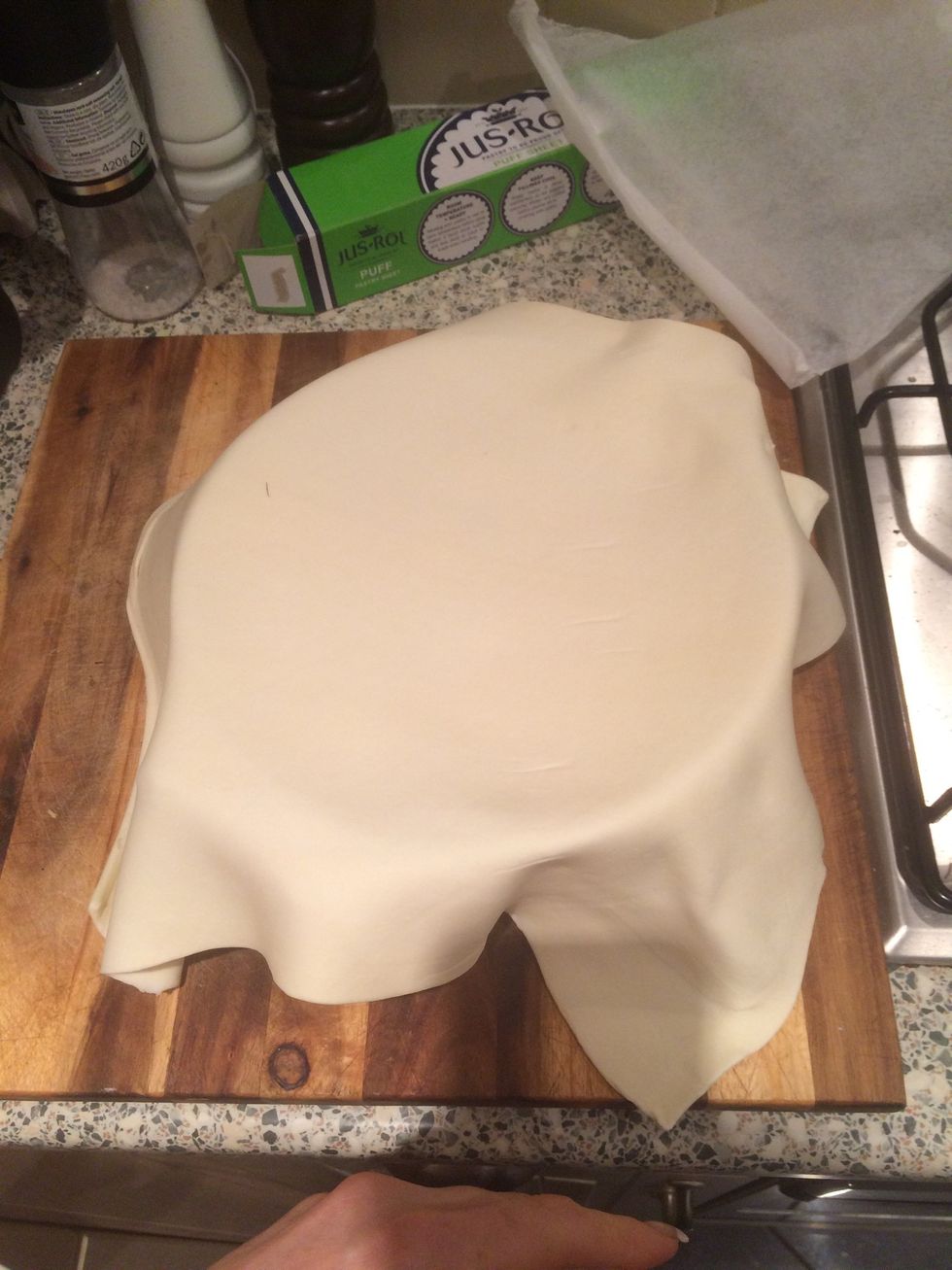 Press gently into bottom
Drain filling and keep "gravy" in a saucepan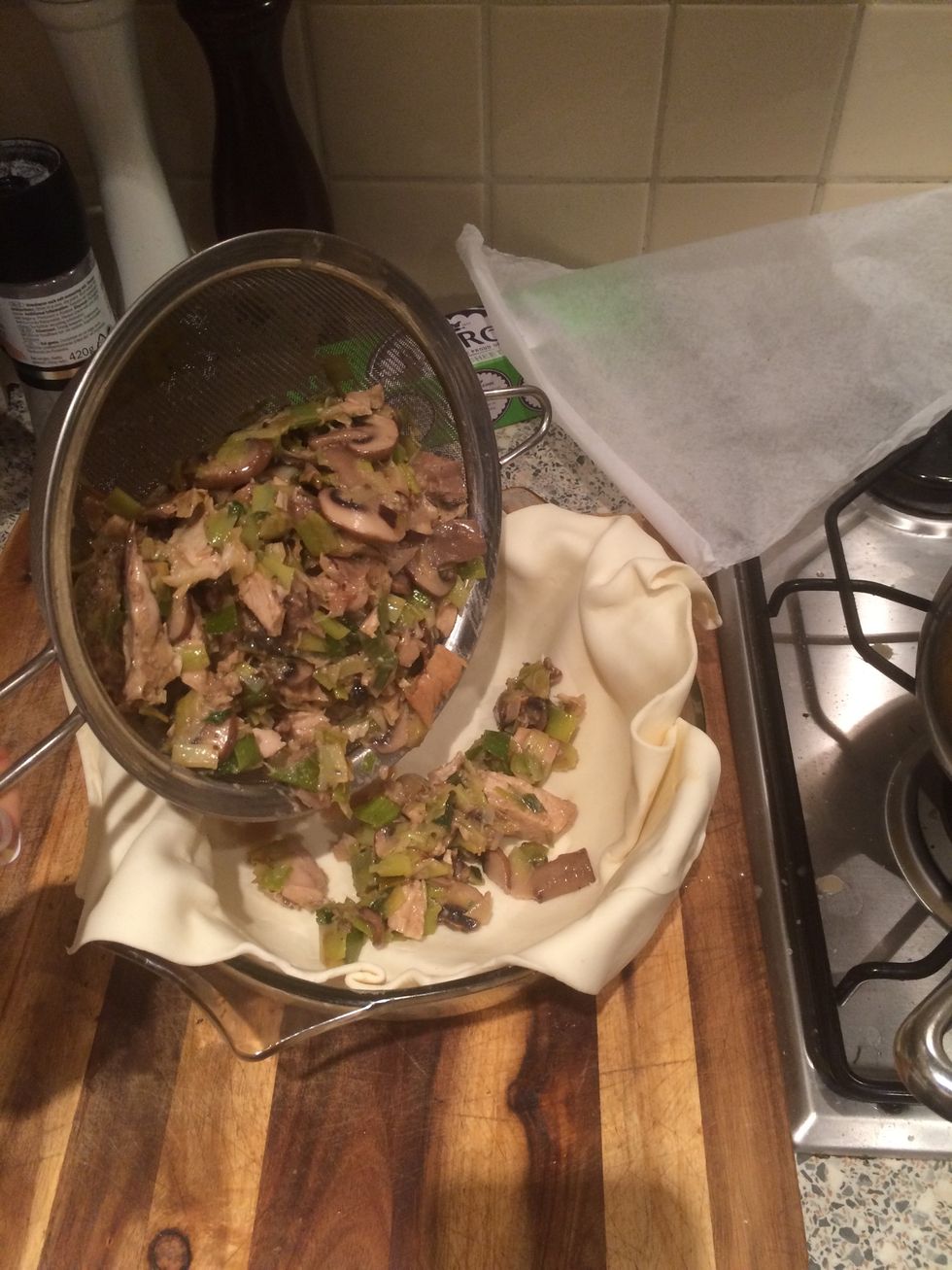 Put filling in pastry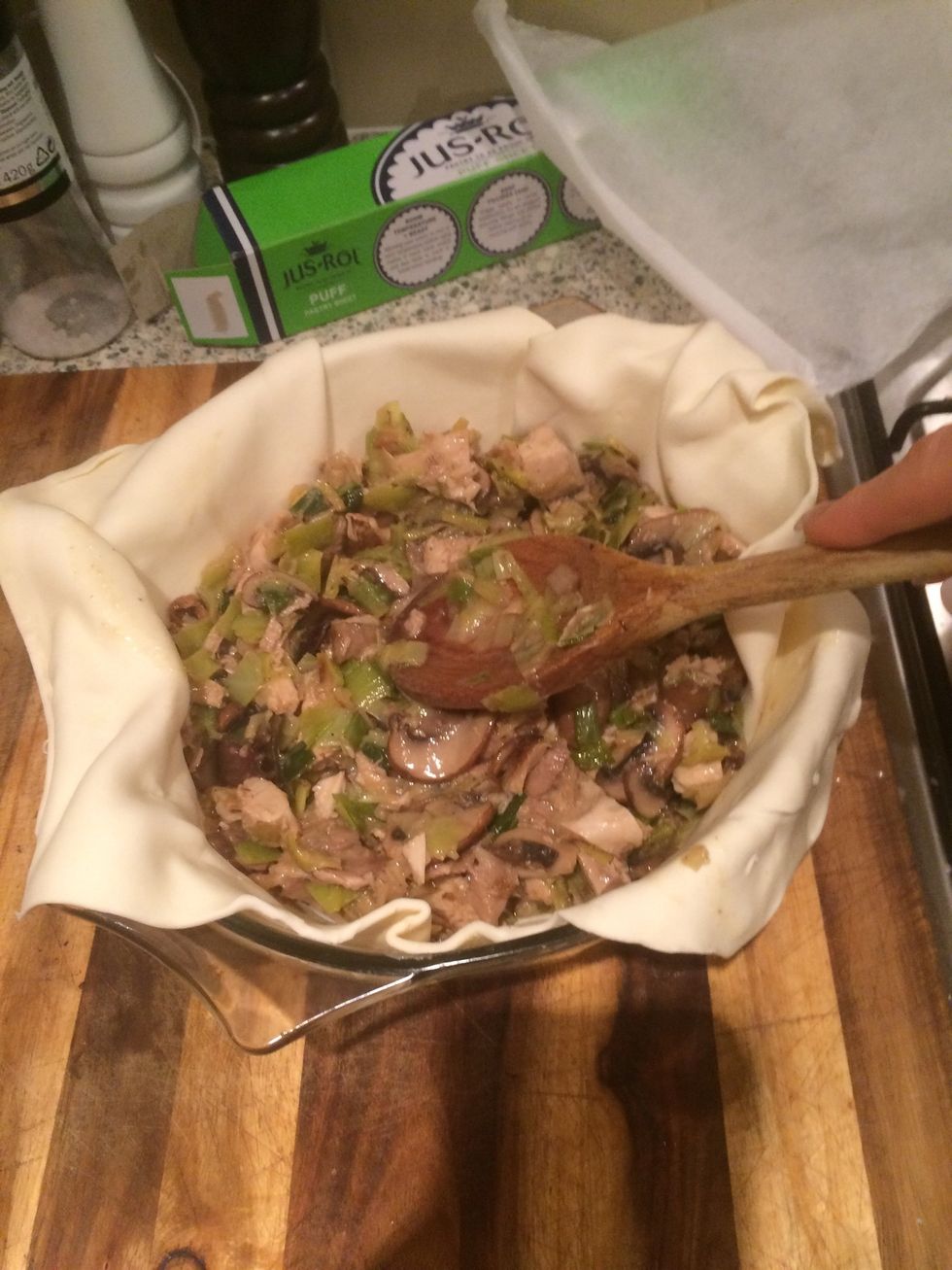 Flatten with spoon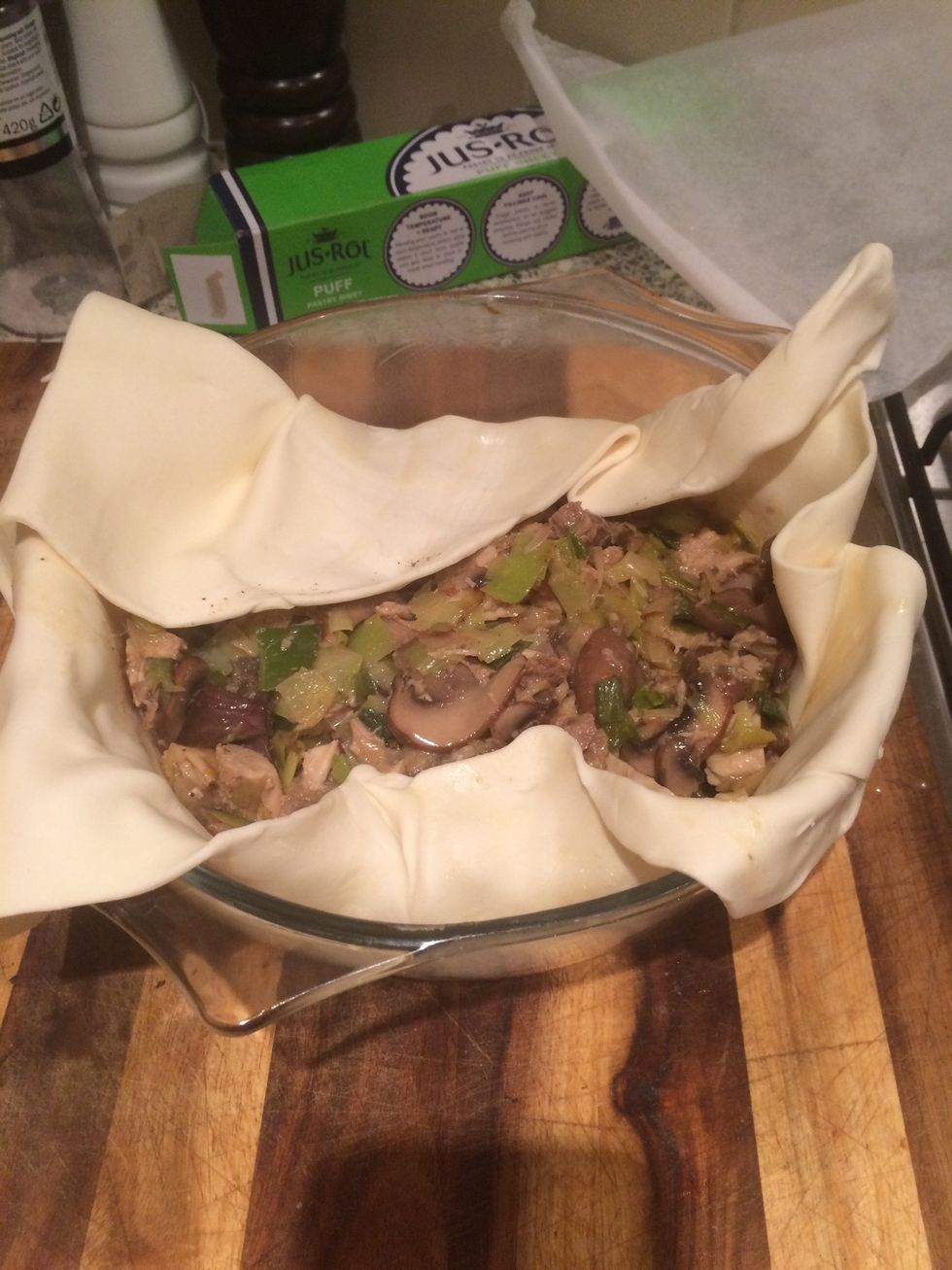 Fold over shortest sides first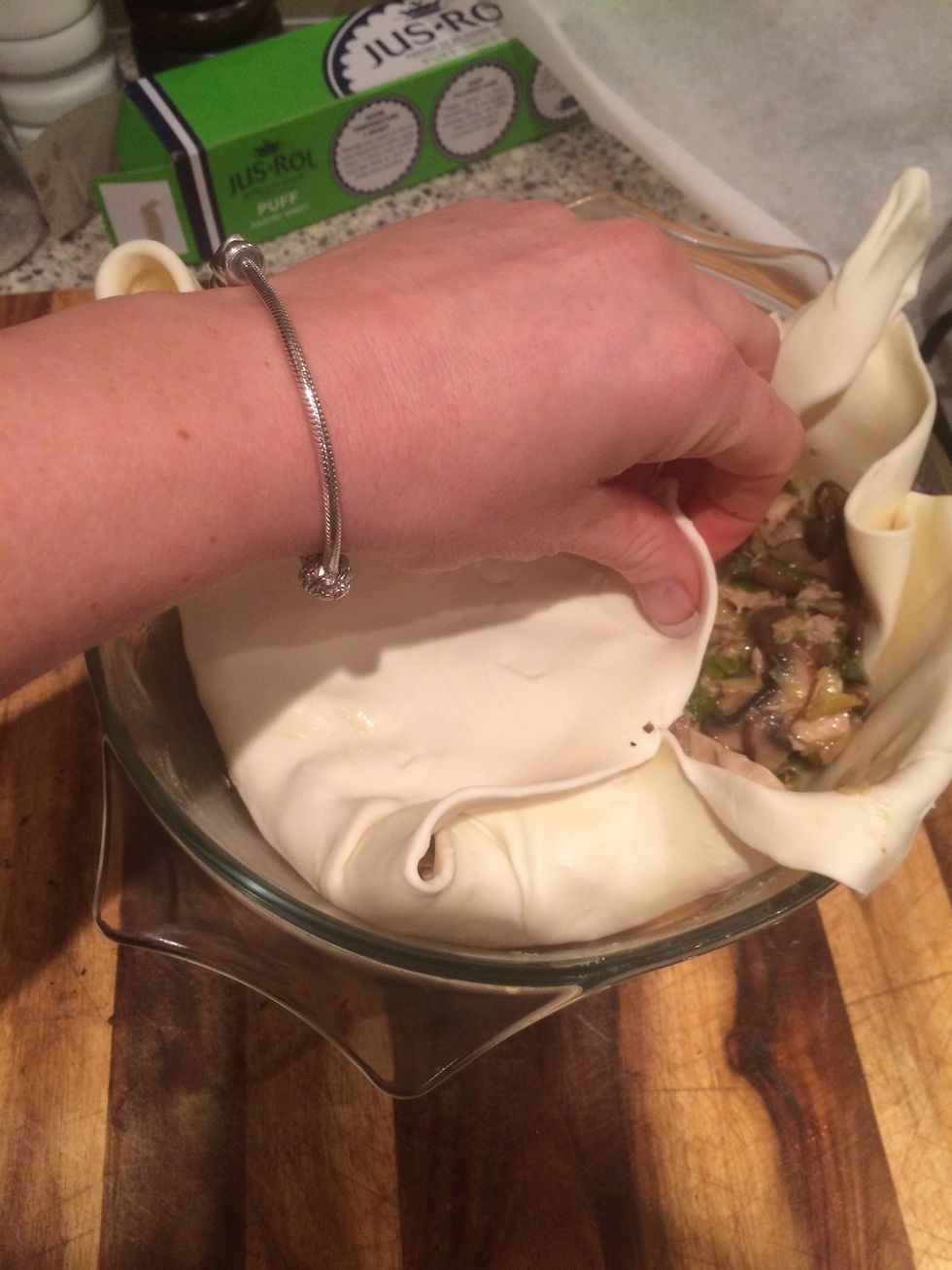 Fold over rest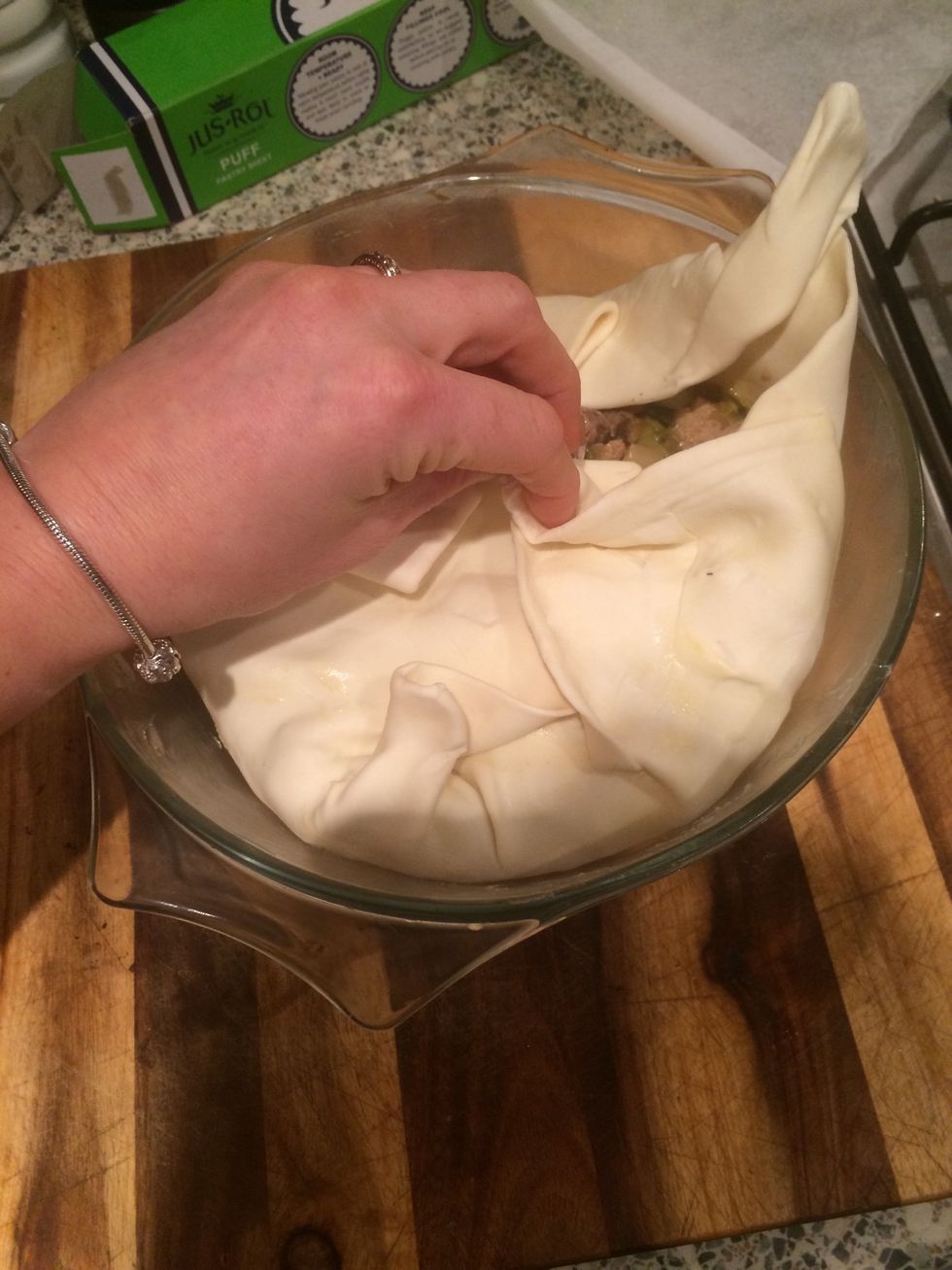 Till it looks like this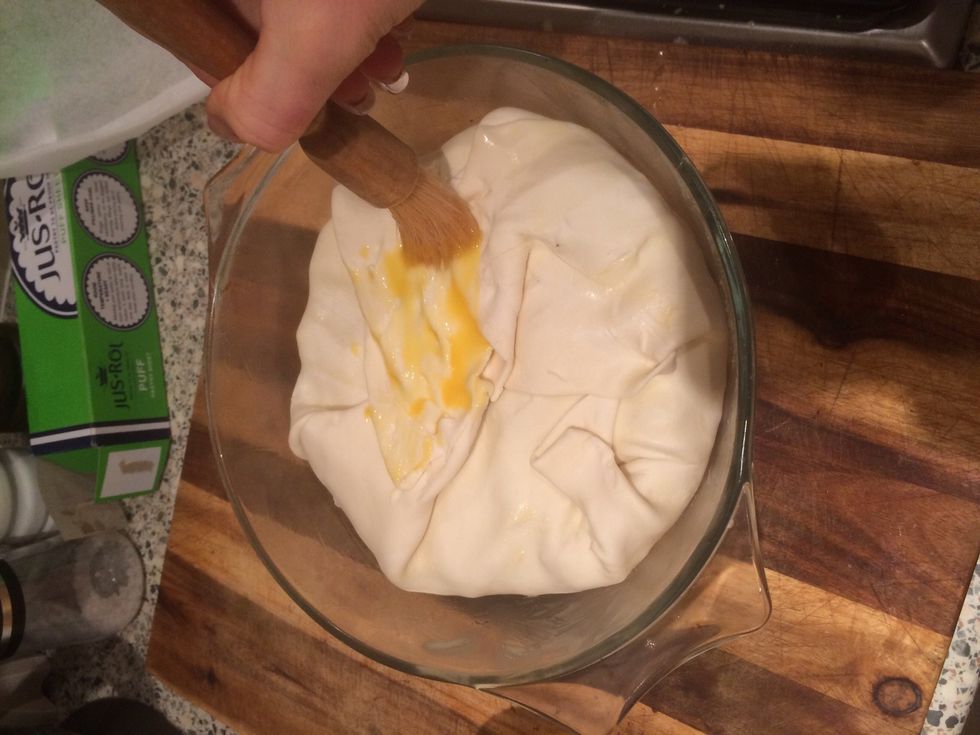 Brush with egg wash or milk. This is not essential but makes it look good!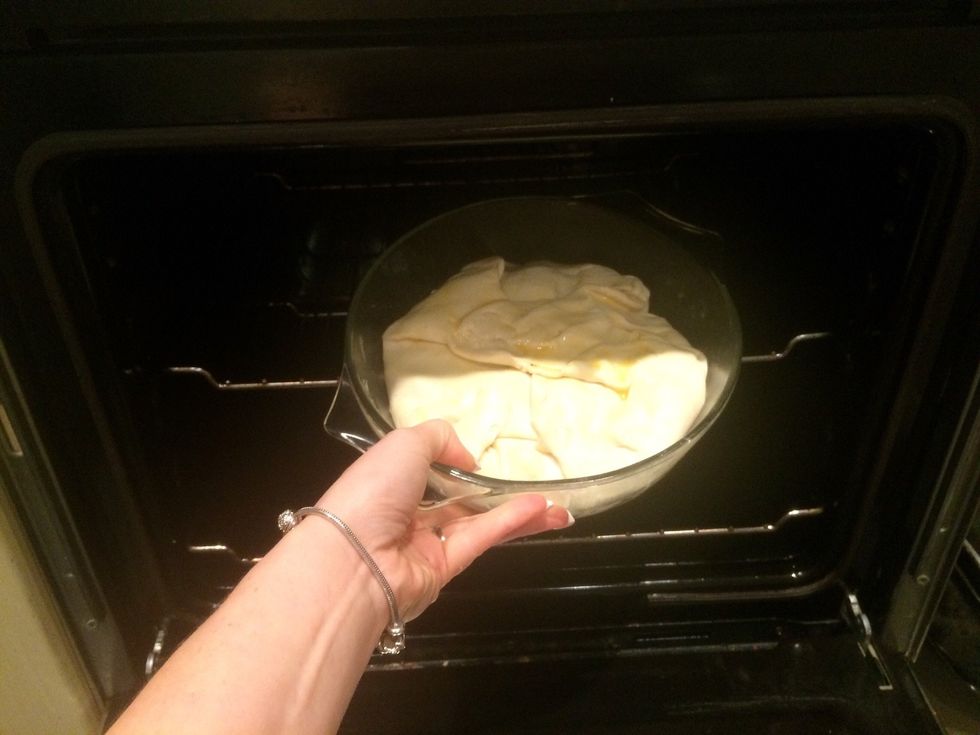 Place in oven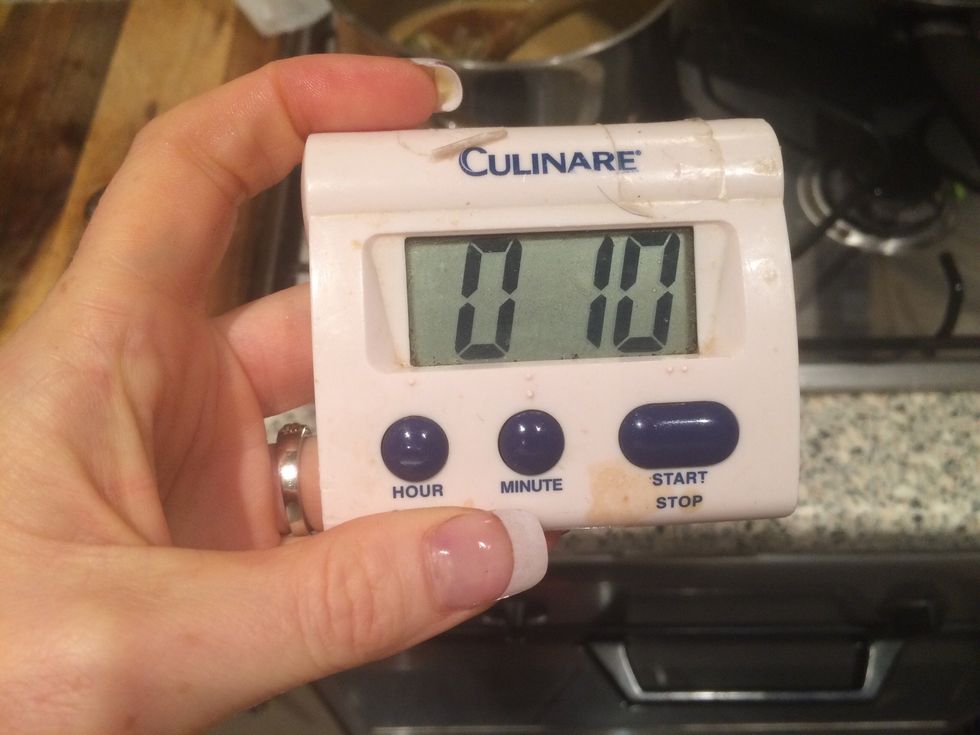 Put timer on
If like my oven yours books one side first turn it round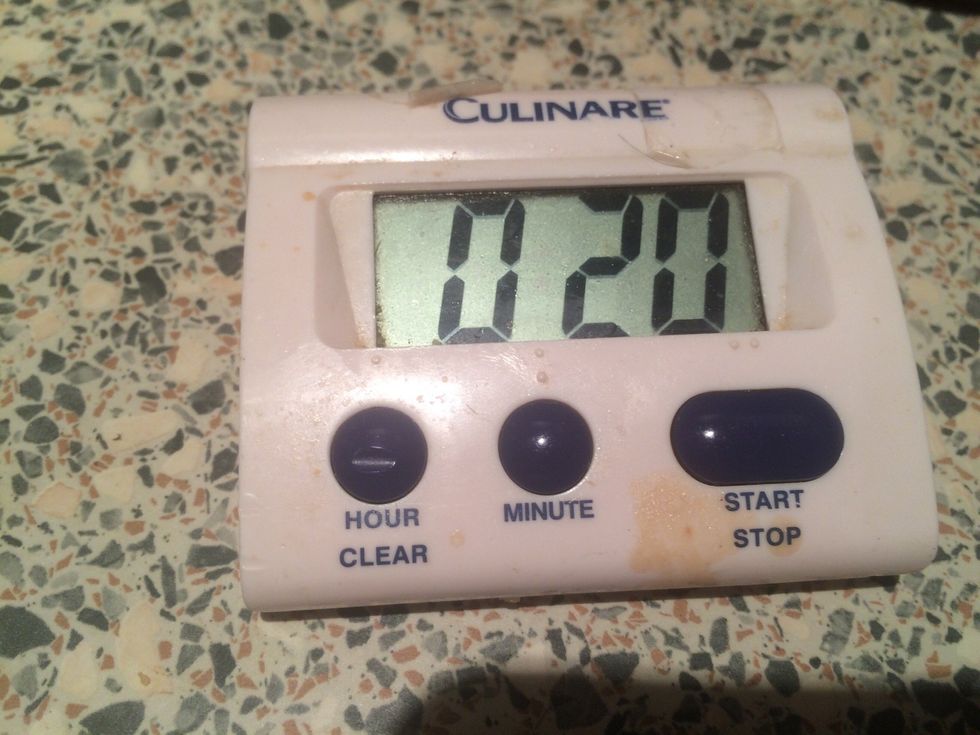 Set timer again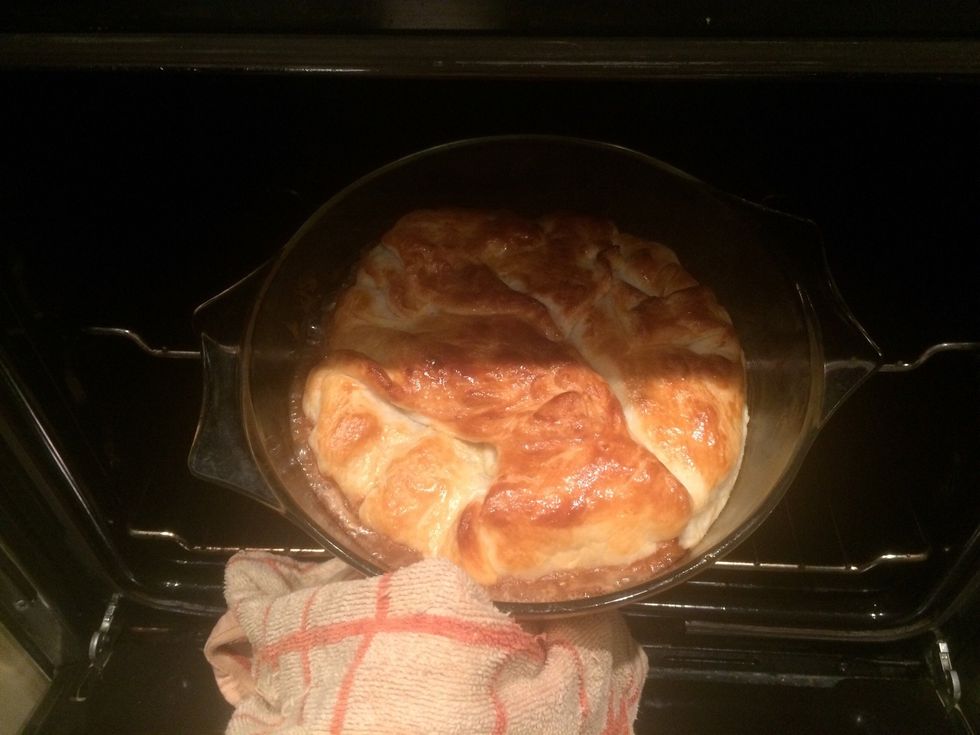 Looks cooked but is it?!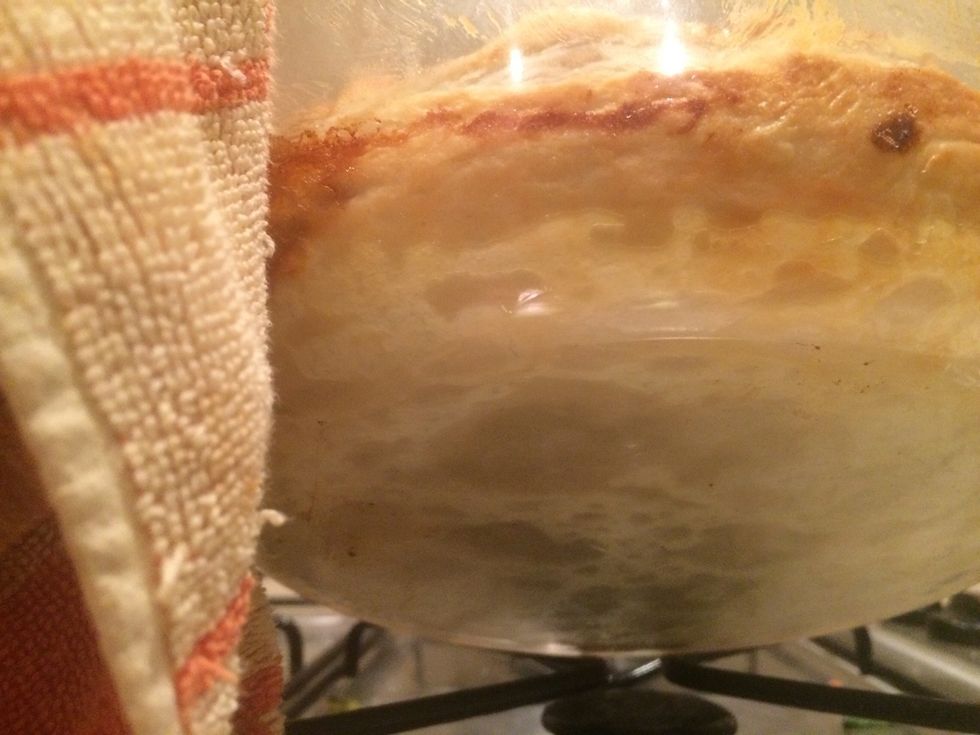 Nope! Bottom needs to be darker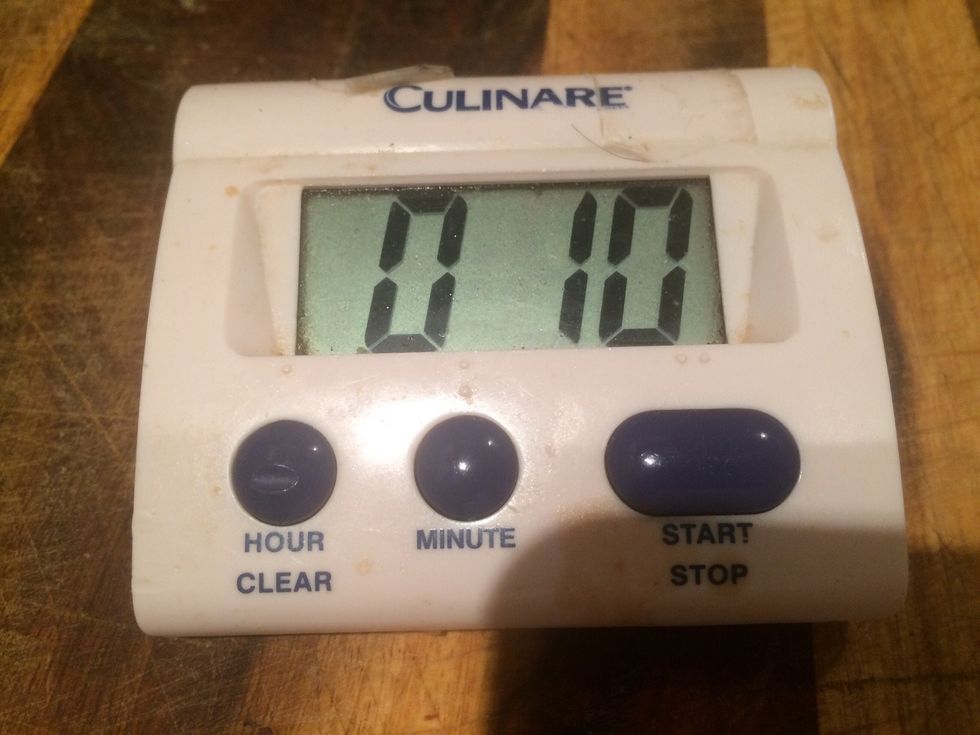 Put it in again, place on lower shelf to ensure top doesn't burn, repeat until nice colour on bottom
Mean while re heat the gravy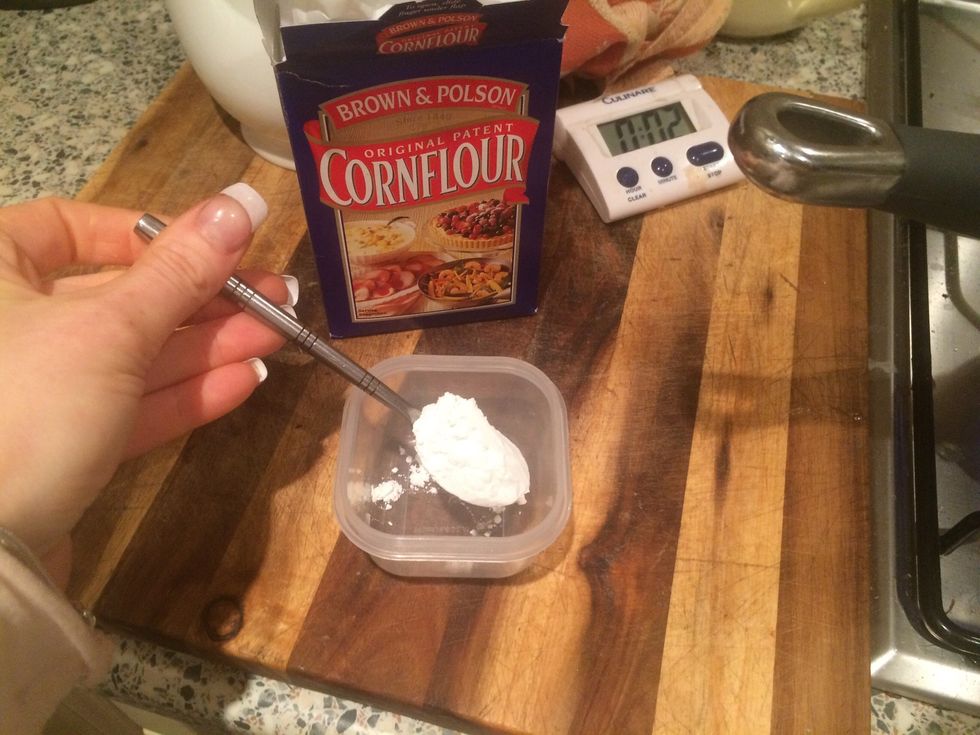 If it's too thin, take a heaped teaspoon of cornflour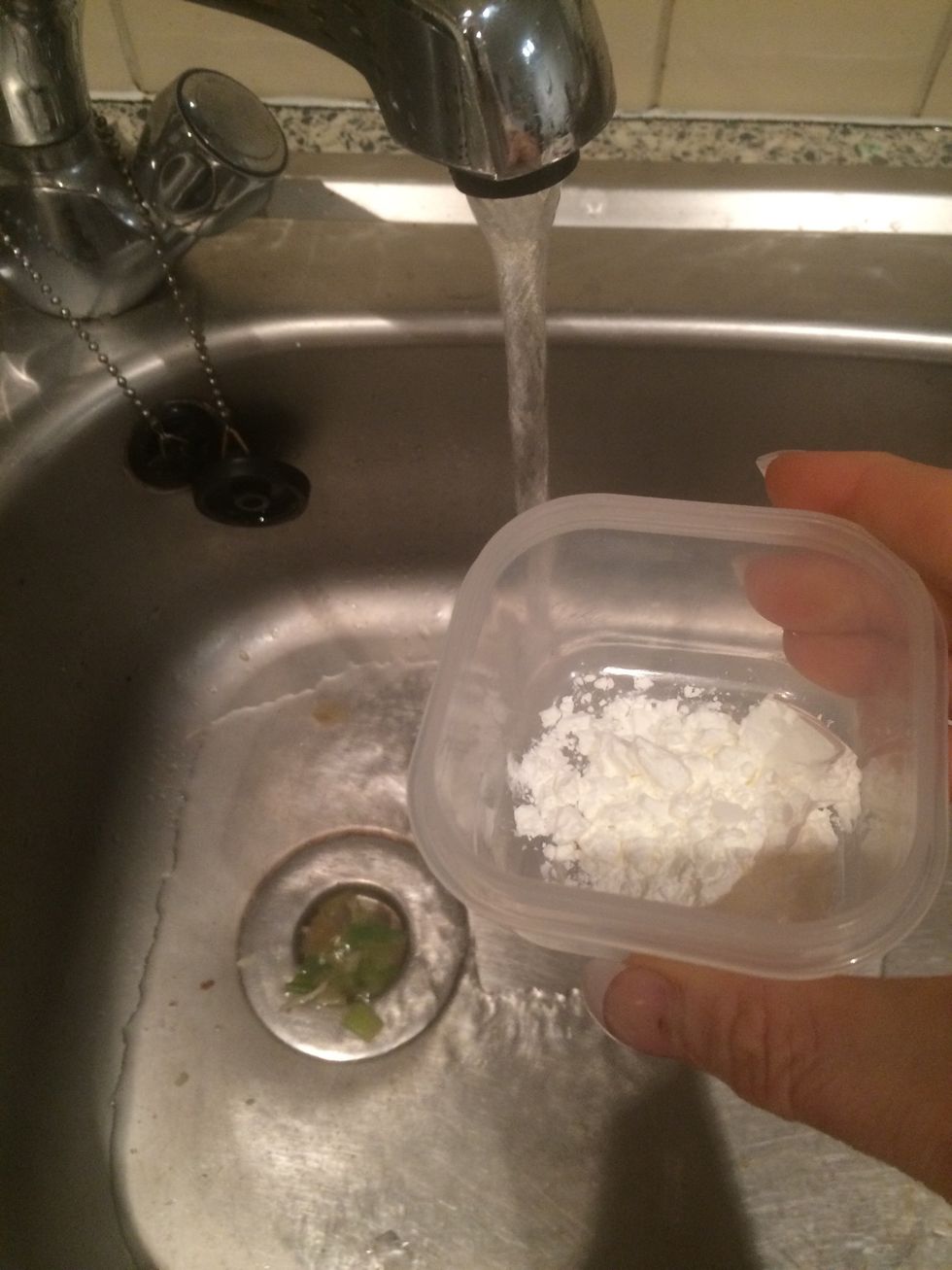 Add a bit of water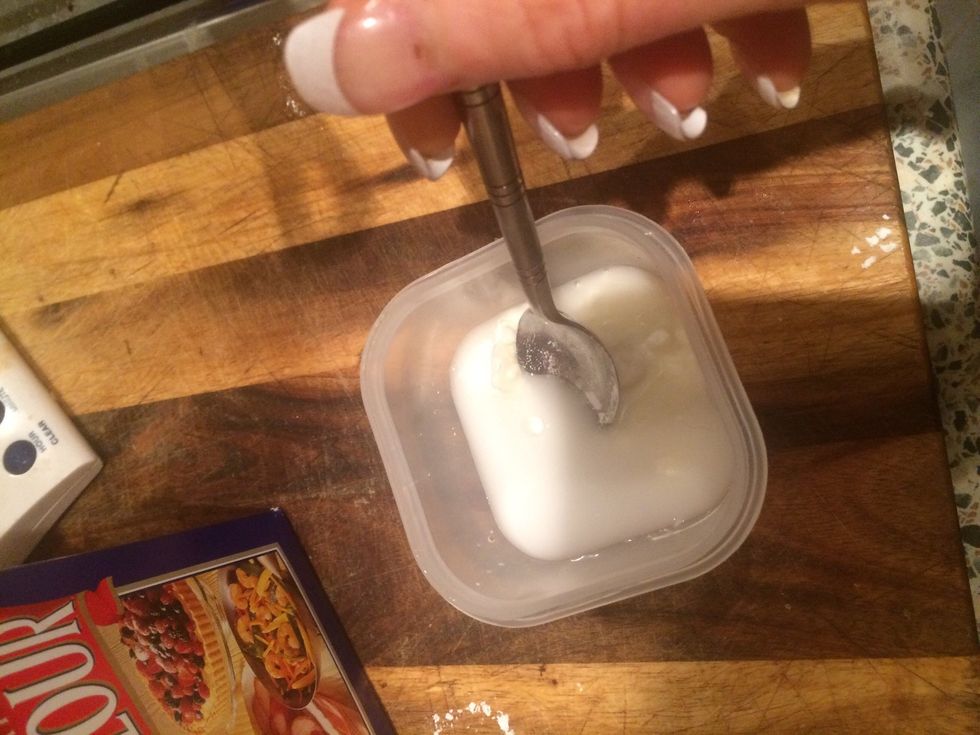 Mix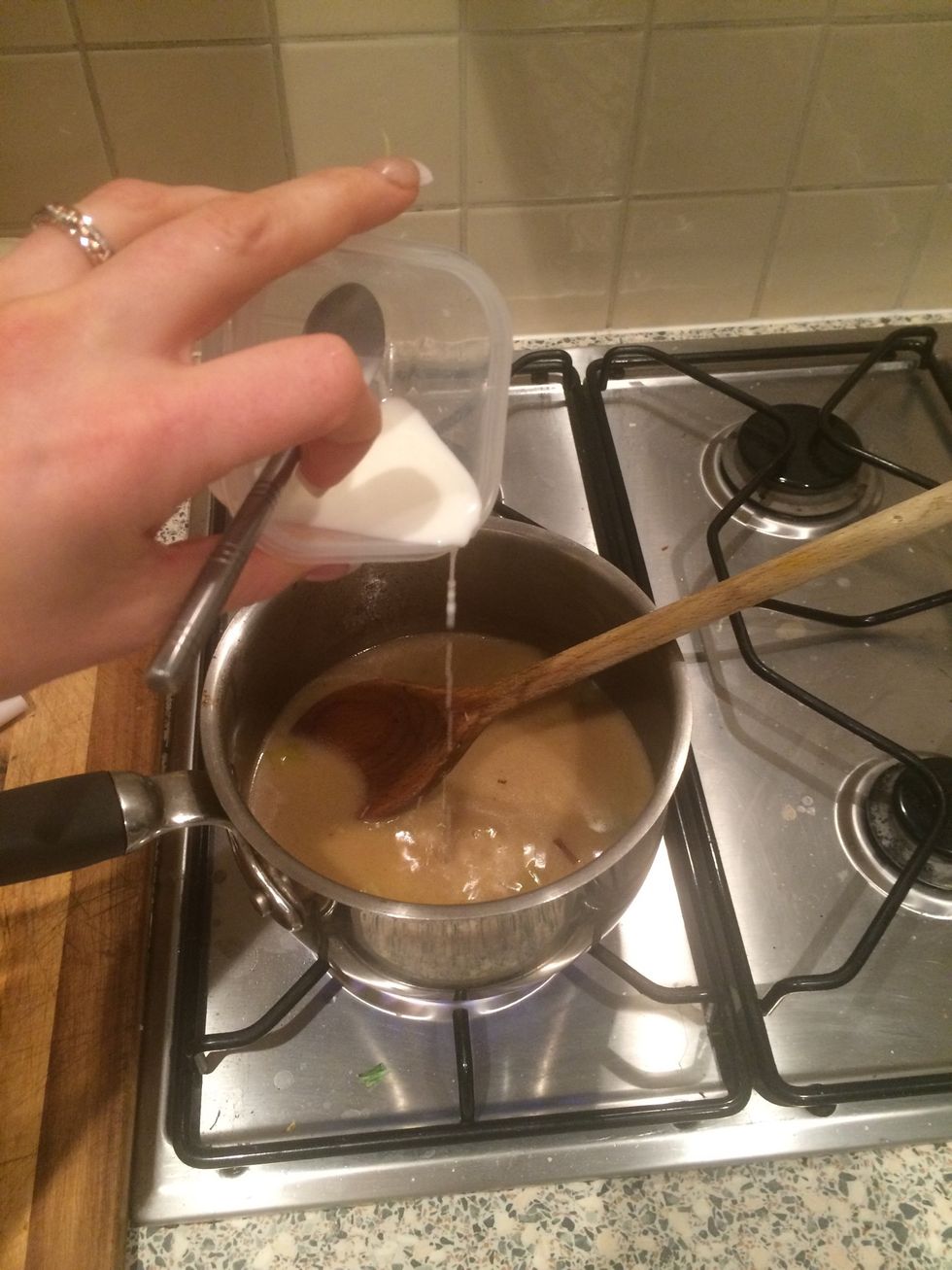 Add to simmering gravy and stir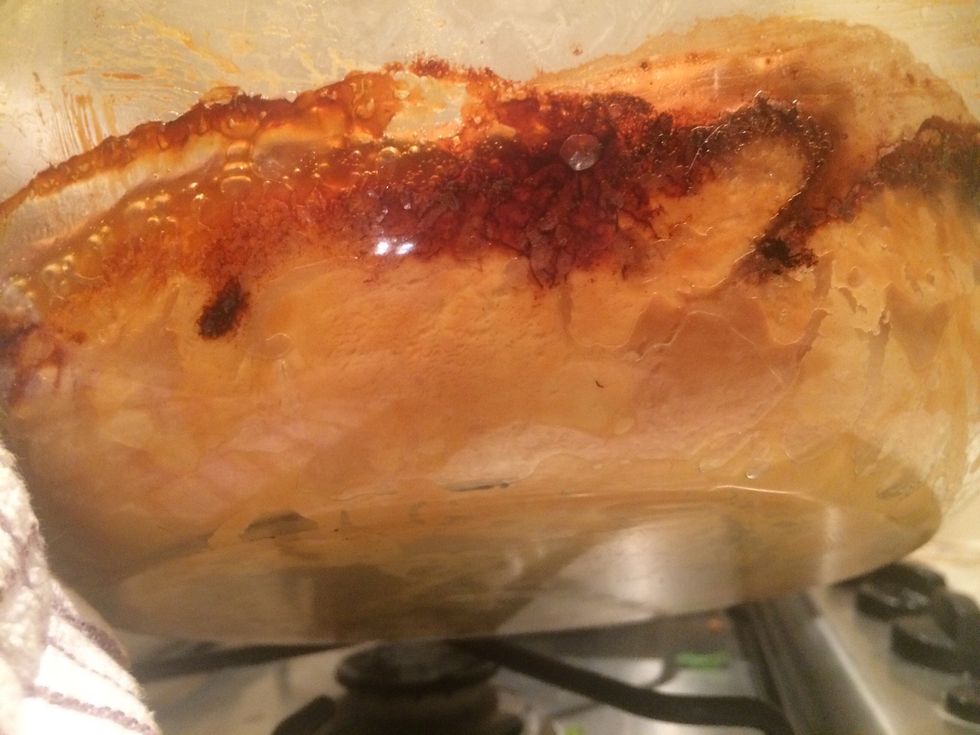 Once pastry on side and bottom are golden... Serve!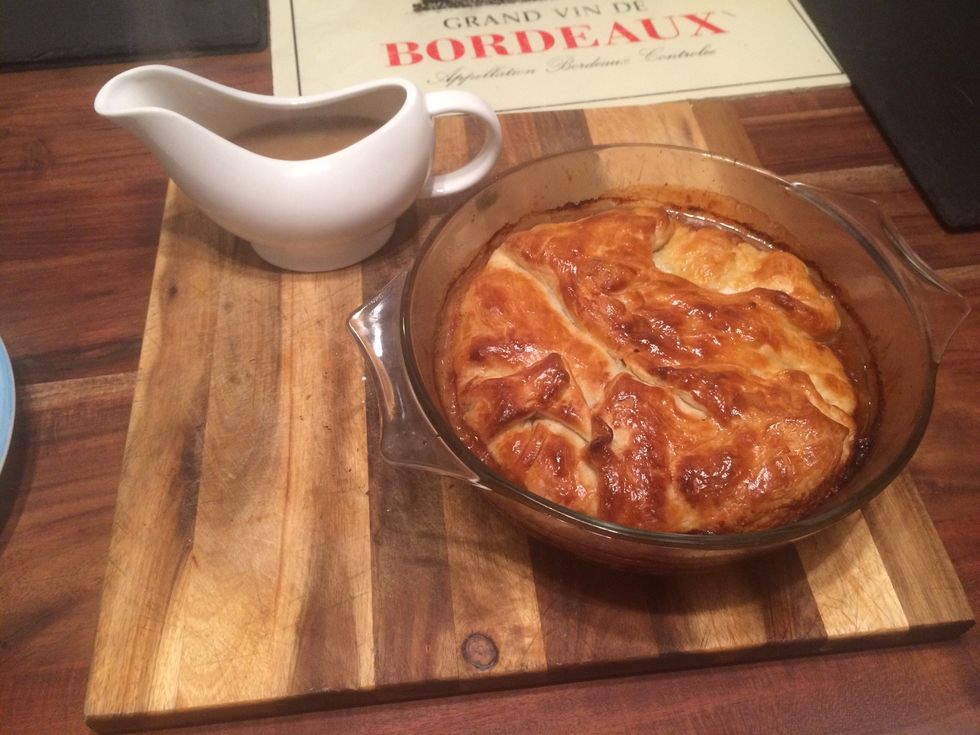 Enjoy!
Left over cooked chicken, turkey or ham
2 Large leeks
Mushrooms
Garlic
Chicken stock
Cream (any kind)
Salt and pepper
Ready rolled puff pastry
Egg or milk to glaze
Alex'S Supper Club
On a mission to get 1 million people who don't currently cook, cooking 1 meal a day from scratch! Add me on Facebook and twitter for photos and more ideas! :-)