How to cook my beef & bean chili verde
Chili is dangerous territory. People get fanatical about the word. I'm no chili expert. I know true verde is beanless; I know I use unconventional spices. This just tastes good, so enjoy!
4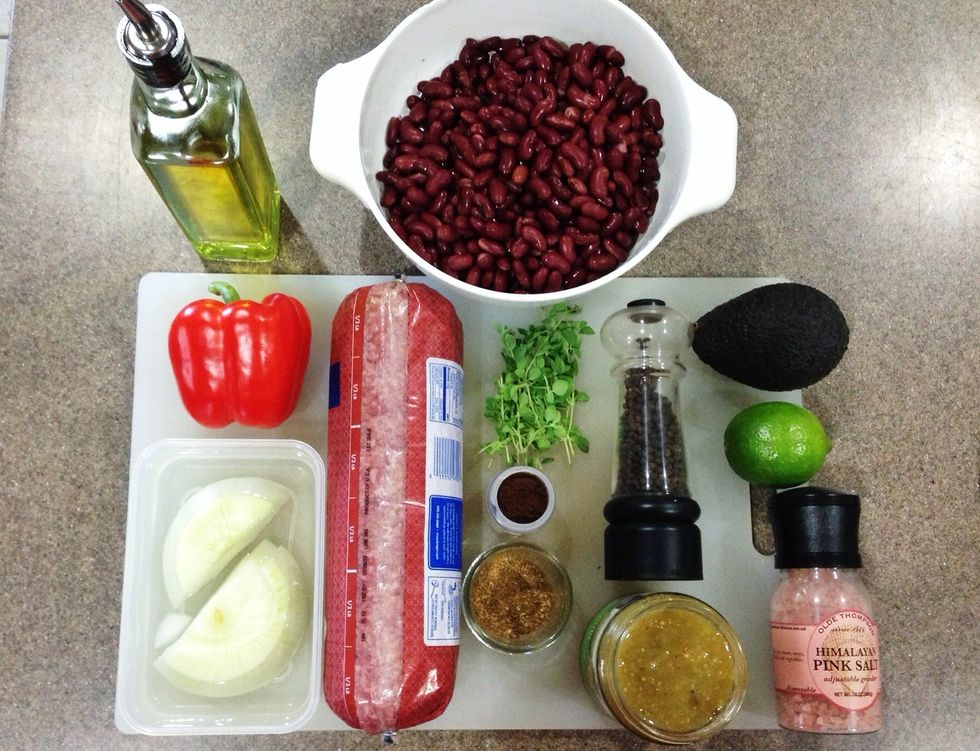 First up, gather your supplies. As you read through, you may notice they're not all pictured here. That's called lack of preparation, kids. Don't follow my example.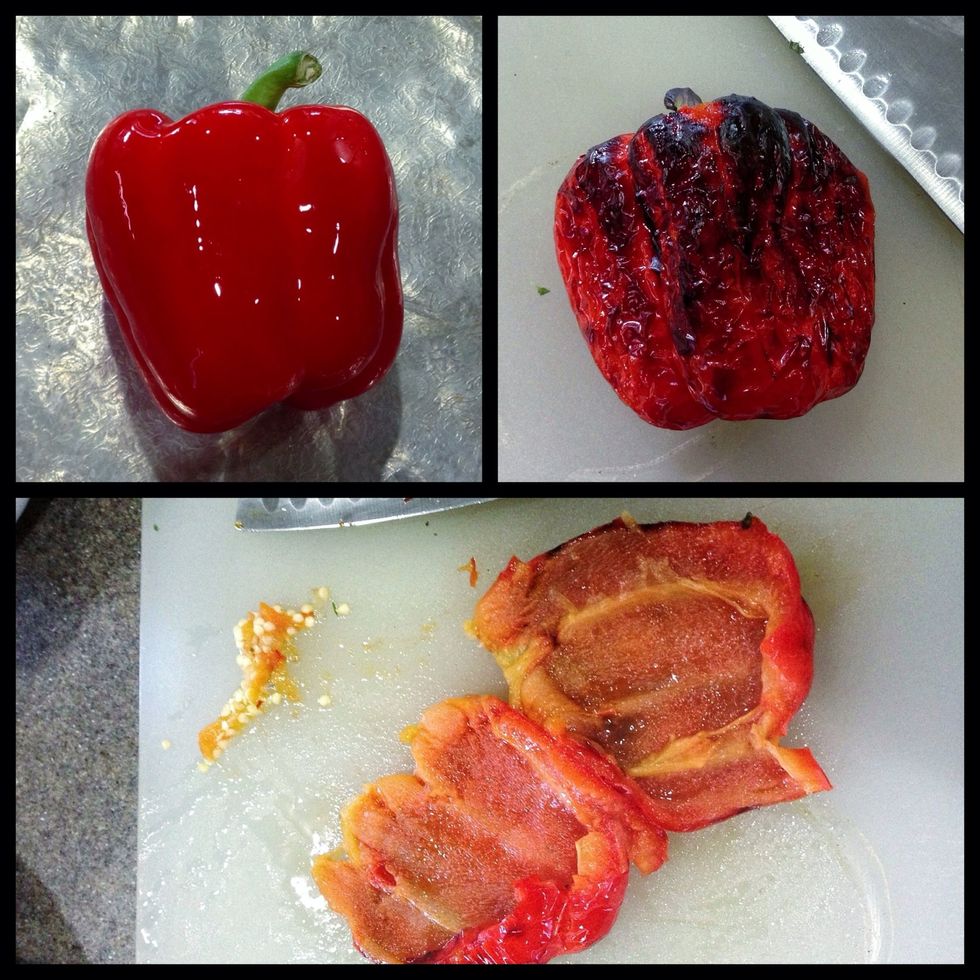 You can add the pepper fresh, by simply seeding & dicing, then sautéing with the onion. You get a different flavor punch by roasting. Both ways are delicious, just different!
To roast a red pepper: set broiler to 450*f, or just turn it on if you don't have temp control. Coat pepper in olive oil, place under broiler for appx 5-8 mins per side. Let cool, seed, dice.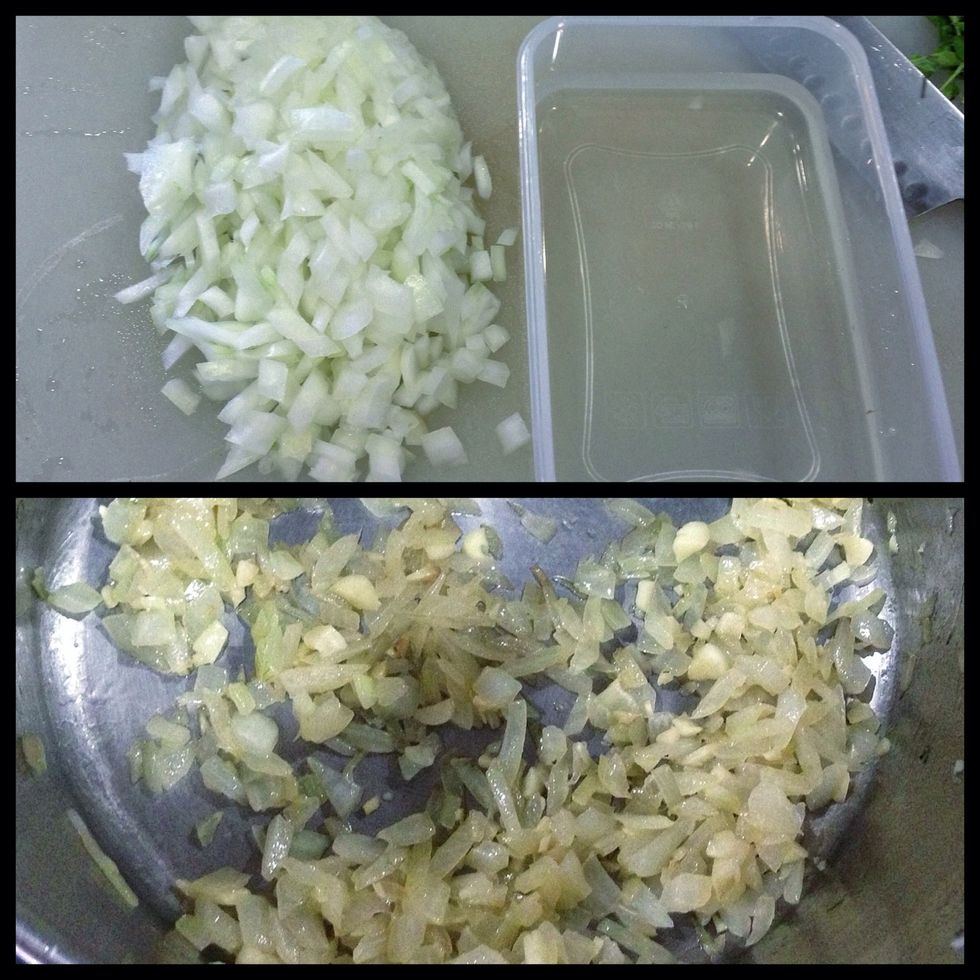 Dice onion & garlic & sauté over med-low heat w 2 tbsp olive oil until onion is translucent. If you don't roast your pepper, add it in at this step. When tender, move mix to a bowl & set aside.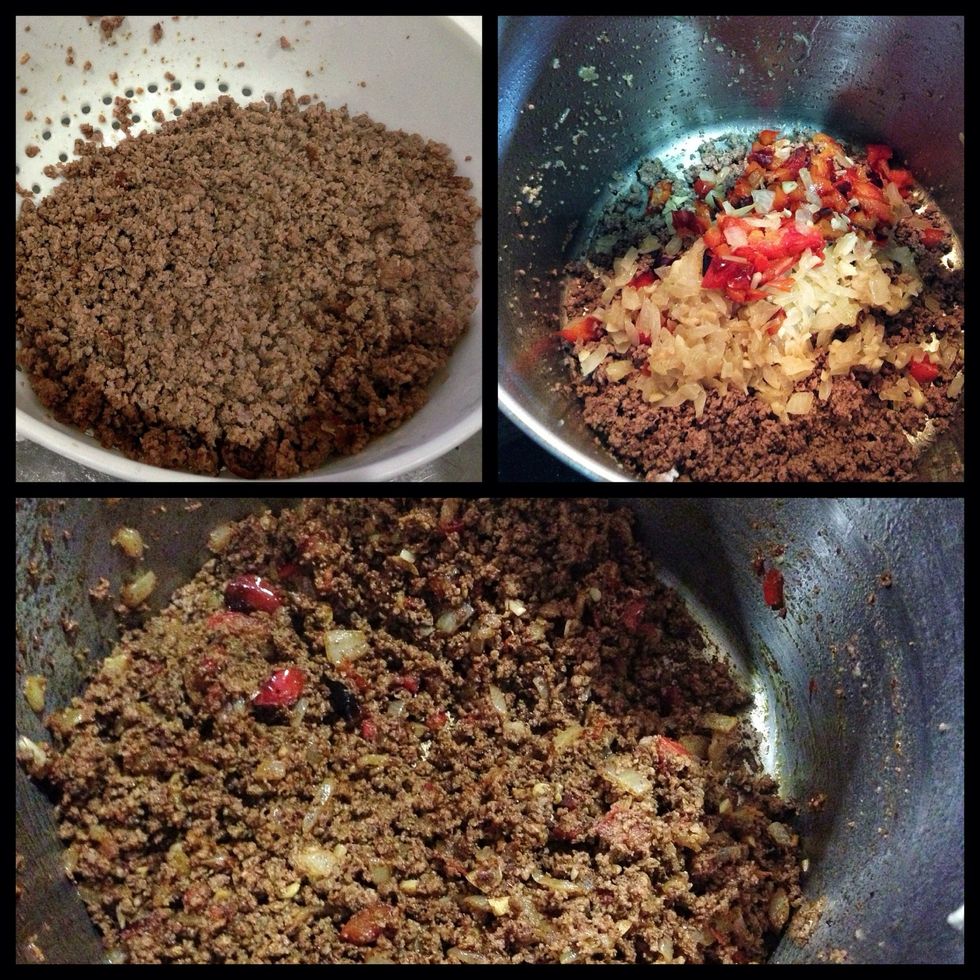 Add 2 tbsp oil to same pot & cook ground chuck until browned. Drain grease, return to pot, and add pepper & onion back in.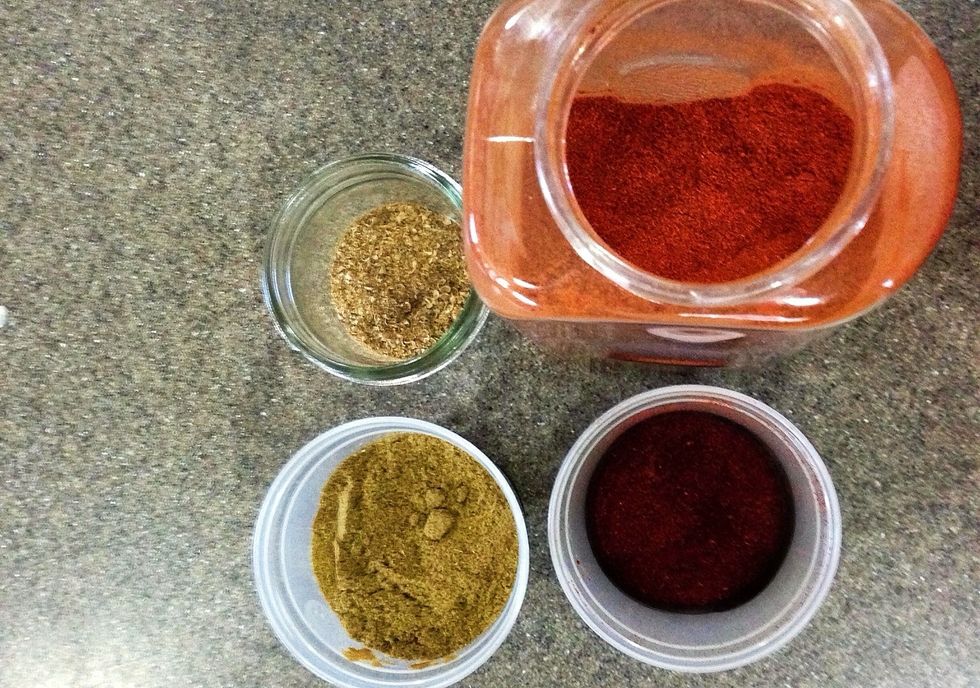 Next, add cayenne, cumin, chili powder, and (optional) roasted coriander/cumin, and 1 tsp sea salt. Cook over med heat, stirring constantly, until herbs are really fragrant. About 5 mins.
Now add the salsa verde & water & stir to combine. Bring to a low boil, stirring frequently, then add kidney beans & oregano. Stir it all together. Reduce heat VERY low & cover.
Simmer 30-45 mins, stirring occasionally, to really combine the flavors. Keep your heat super low to avoid burning!
Serve plain, or with your favorite combination of toppings! This is a super yummy dish that my whole family loves.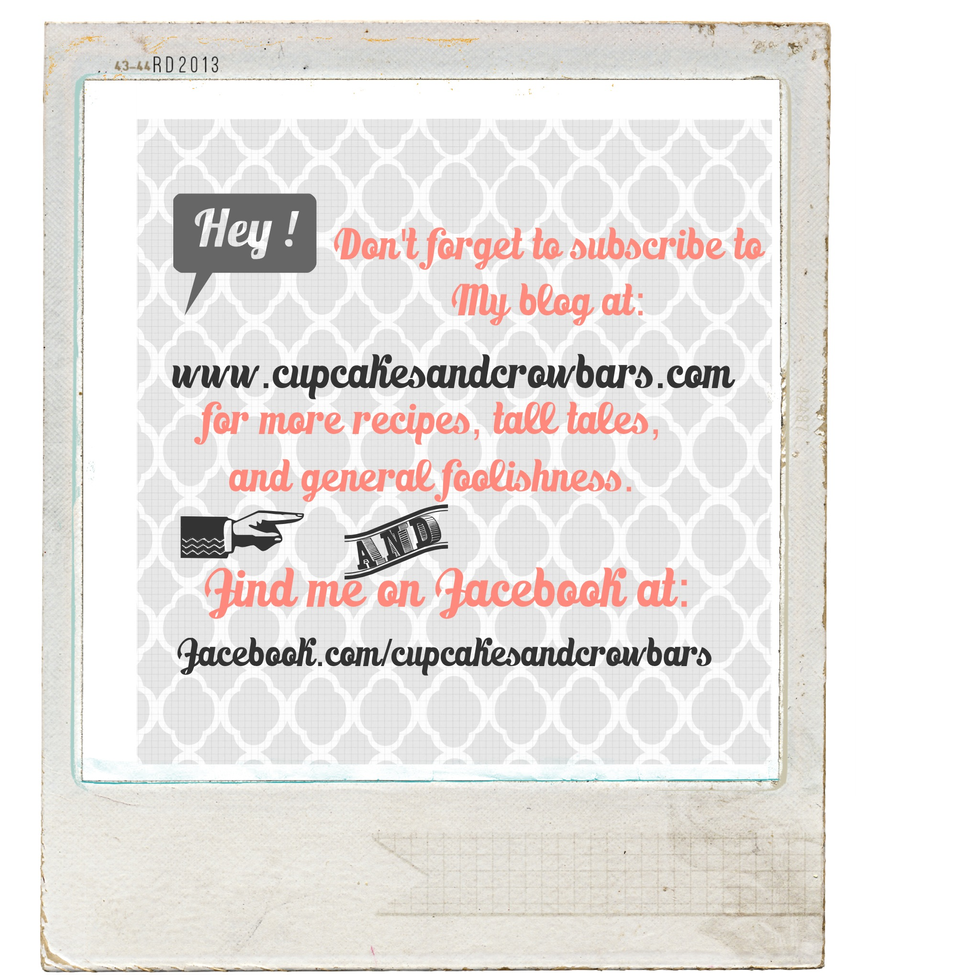 1/2lb Ground chuck
4.0 Cans kidney beans, rinsed & drained
2.0 16 oz Jars of Salsa Verde
1/2c Water
4.0 Cloves garlic, minced
1.0 Red Pepper (optional - roast it)
1/2 Large sweet onion (or one whole small), diced
4.0 Sprigs fresh oregano
2.0Tbsp Chili Powder
1.0Tbsp Ground cumin
1.0Tbsp Roasted Cumin/Coriander Seed ground mix (optional)
1/2tsp Ground cloves
1/2tsp Ground cayenne pepper
Sea Salt
Fresh ground pepper
Optional Toppings:
Avocado
Fresh chopped cilantro
Shredded aged cheddar
Tortilla strips
Sour cream
Lime wedges
Cupcakes & Crowbars ™
Amateur chef, professional baker, blogger, photographer, & crafty person. Mom to four. I love sharing recipes & ideas!