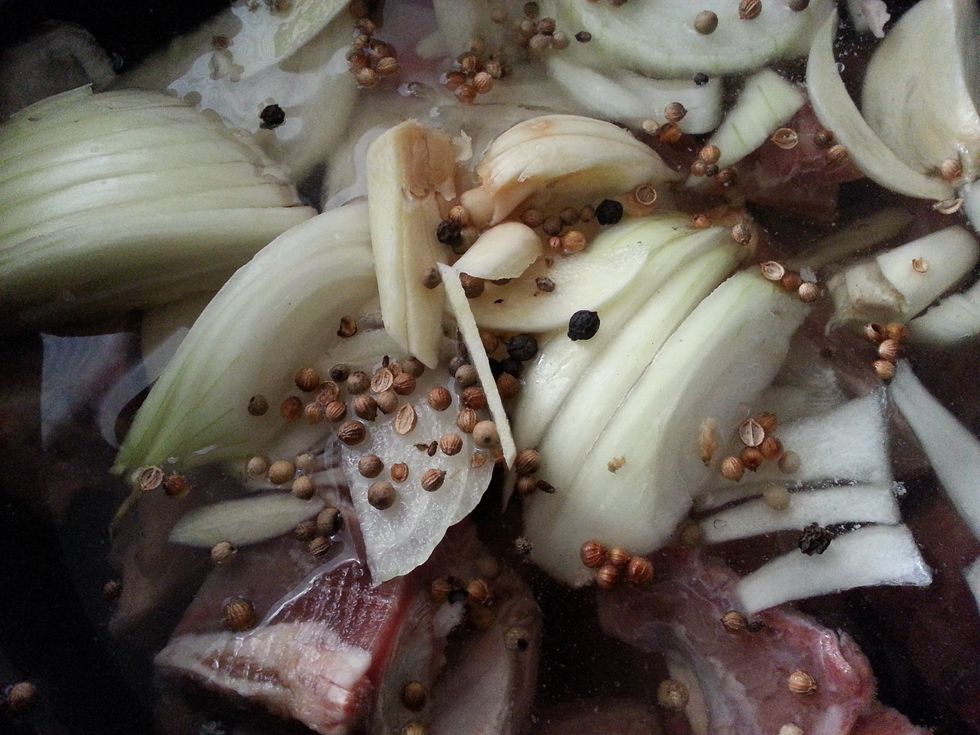 Rinse mutton in boiling water. Drain and chop into bite sized pieces. Place in a large saucepan with half of the onion and garlic. Add chillies, ginger, peppercorns & coriander. Our in the water,
Bring to the boil, then reduce the heat & simmer for at least 2 hours. When meat is completely tender there will be about 9 cups of broth left. Skim the surface from time to time.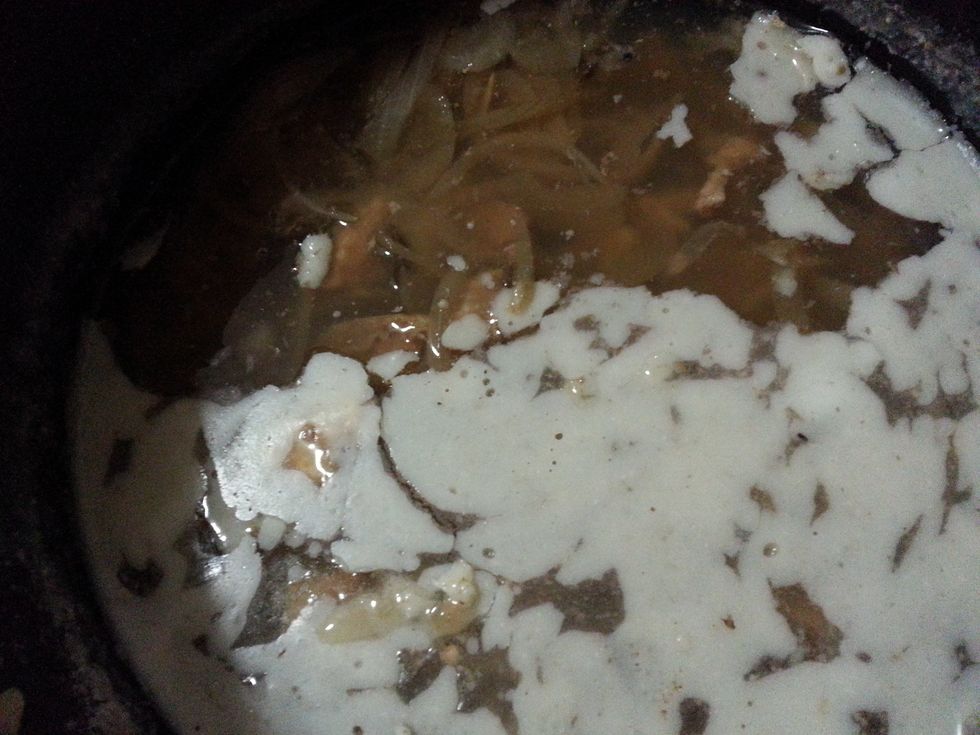 You may leave this in the fridge instead, like me. Once the broth has chilled its easier to remove all the fat for a healthier version. You can leave this on for more mutton flavor, if you preffer.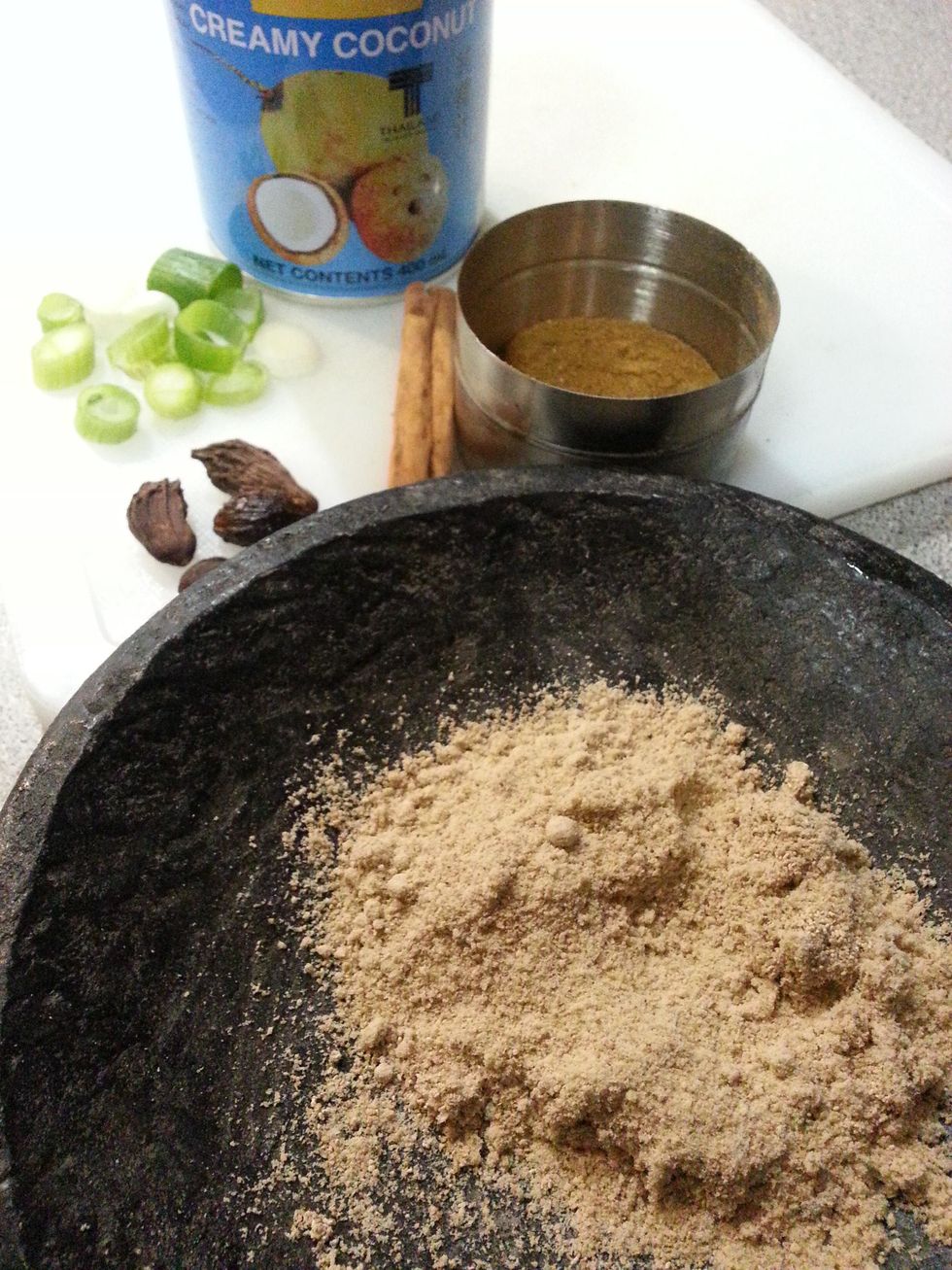 Strain the broth into a saucepan. Tear the meat into small pieces, discarding the bones. Season salt & pepper to taste. This photo shows some of the ingredients for the next step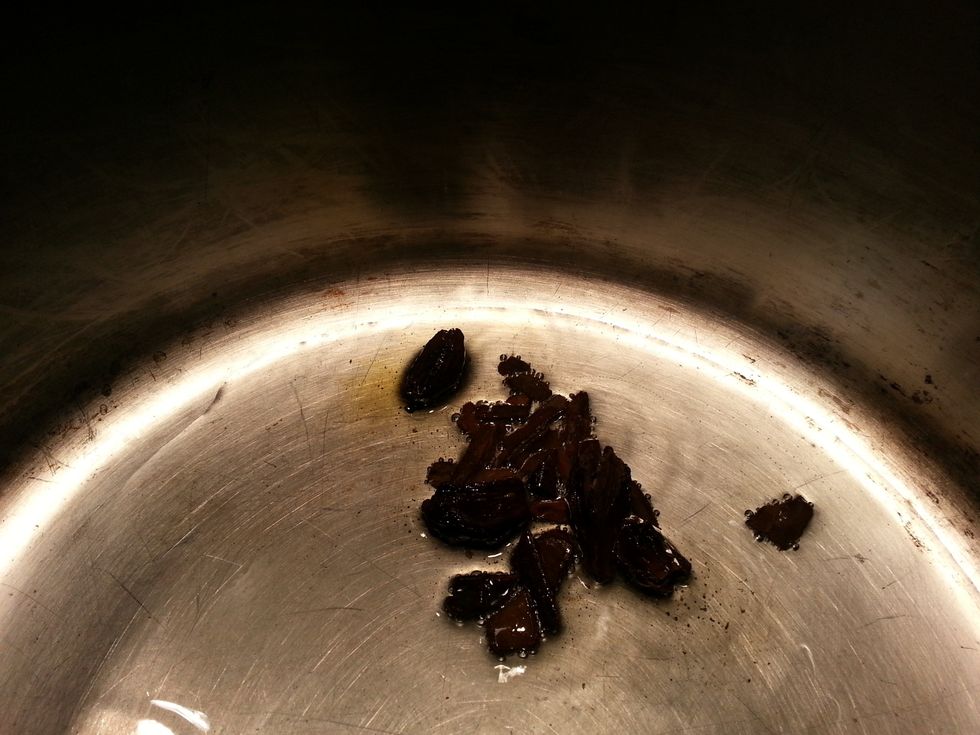 Heat the oil in a small skillet. Fry the cardamom and cinnamon stick.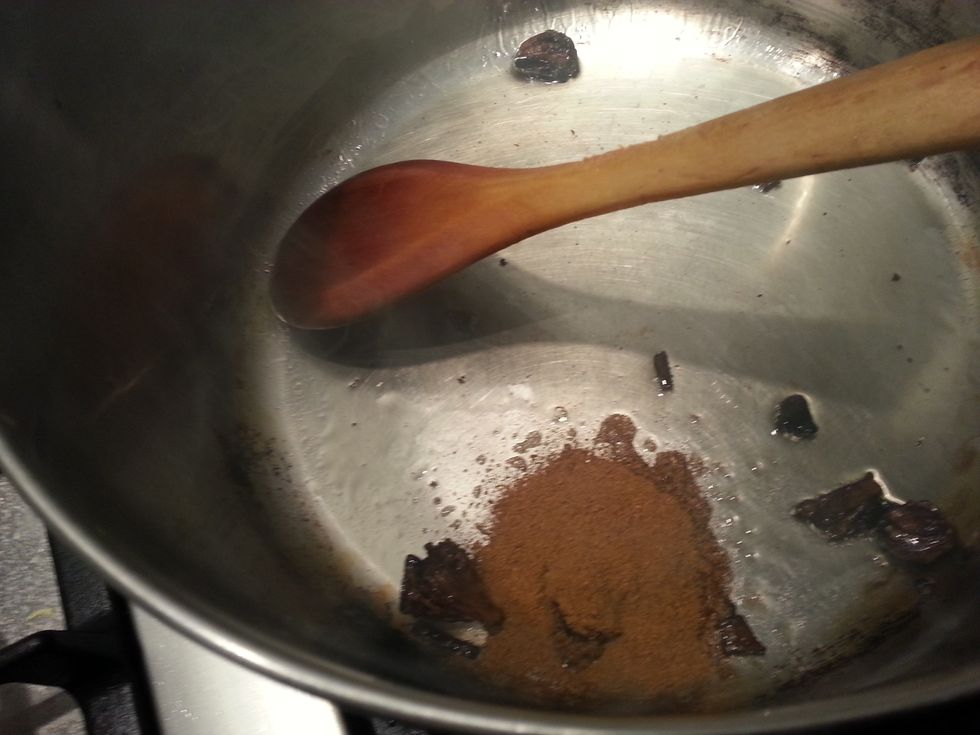 Add the curry paste and fry briefly.
Then stir into the soup the poppy seed and coconut milk. Bring to a boil.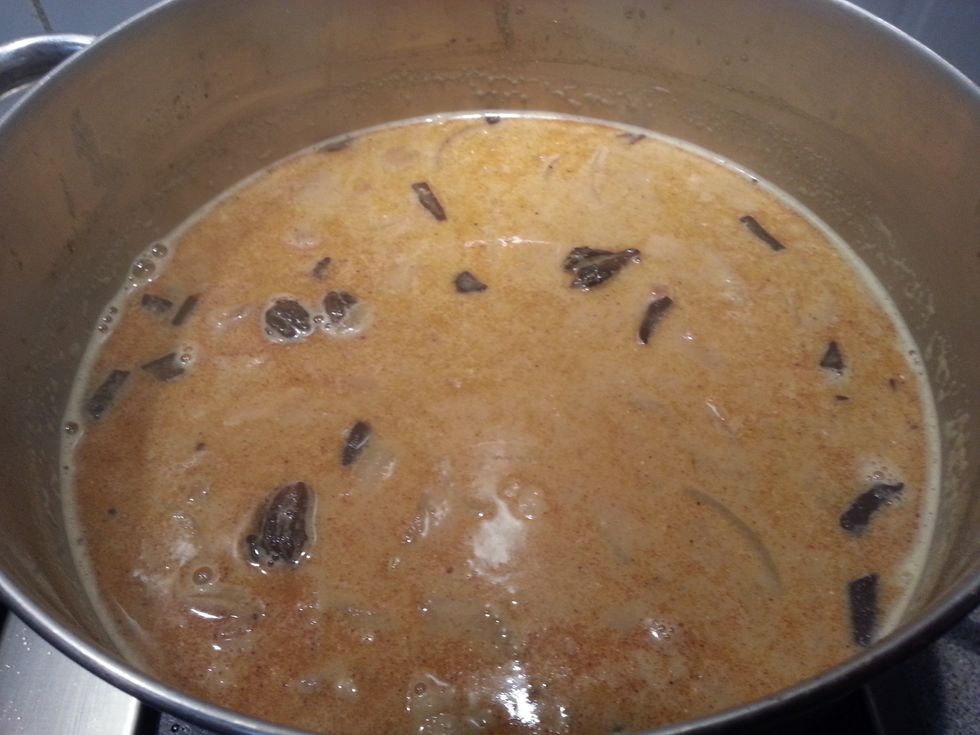 Add the meat and simmer for a further 30 minutes.
Traditionally this is served with a crusty baguette. However I am serving this with cooked noodles. Then I place mint, spring onion,bean sprouts, onion flakes and a generous ladle of the mutton soup.
750.0g Mutton ribs,neck,chops
2.0 Large onion
4.0 Cloves crushed garlic
2.5cm Ginger
2.0 Red Chillies
2.0tsp Black Peppercorns
1.0Tbsp Corriander Seeds
3.0l Water
Salt
1.5Tbsp Vegetable Oil
4.0 Black Cardamom Pods, partially open
5.0cm Cinnamon Stick
3.0Tbsp Mild Curry Paste
3.0Tbsp Ground White Poppy Seeds
125.0ml Thick Coconut Milk
3.0Tbsp Chopped Green Onion
Fried Onion Flakes
Fresh corriander sprigs