Defrost prawns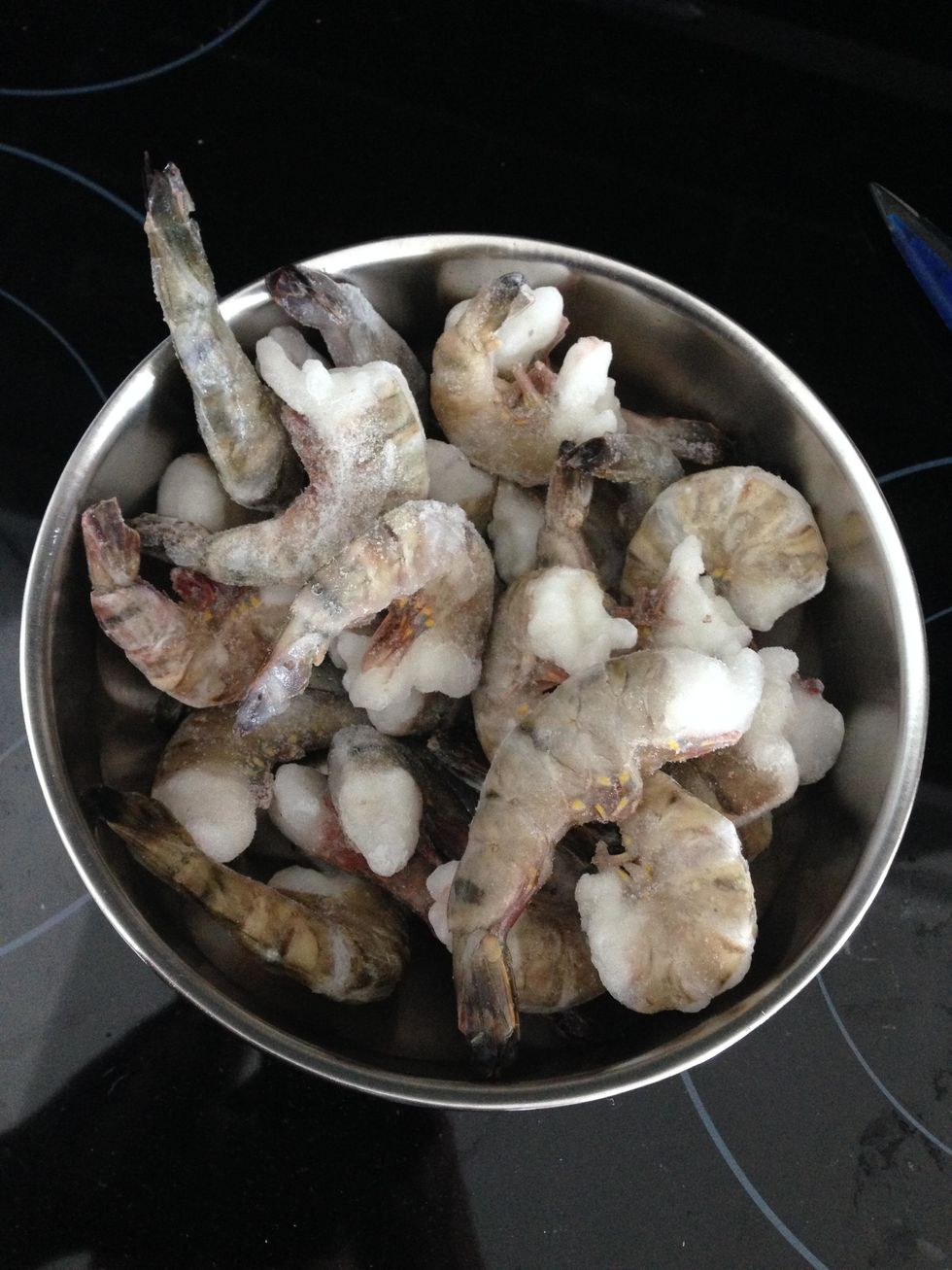 Remove shell from prawns and wash thoroughly. Make sure prawns are clean by checking the spine. Most packs come pre-cleaned.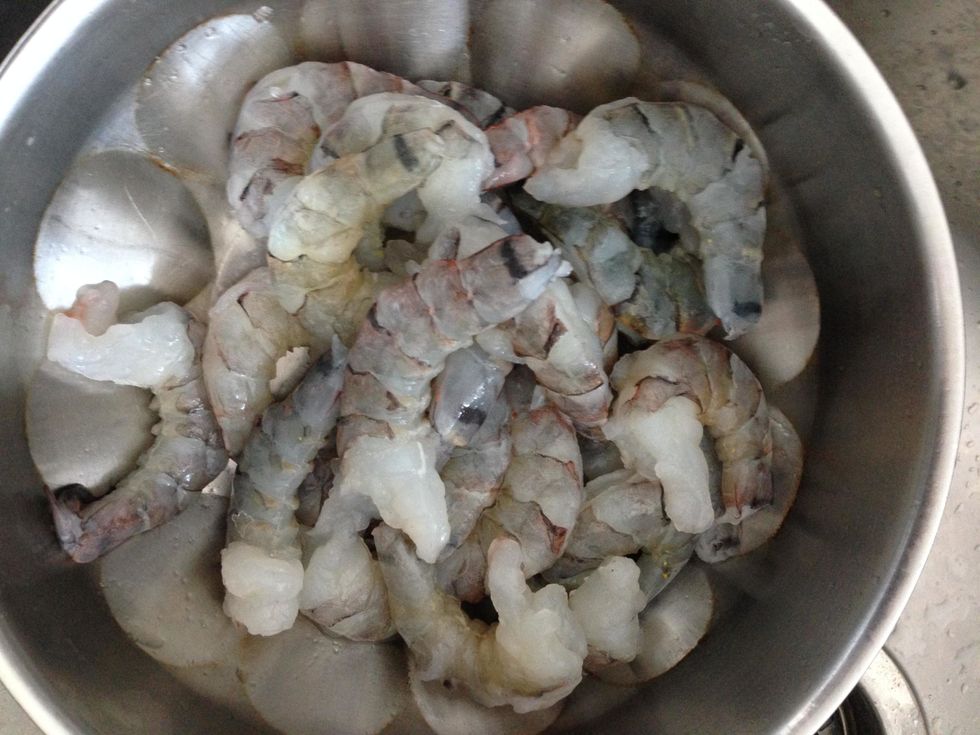 Mix 2 teaspoons of mustard powder with 2 tablespoons of water. Keep this mixture aside.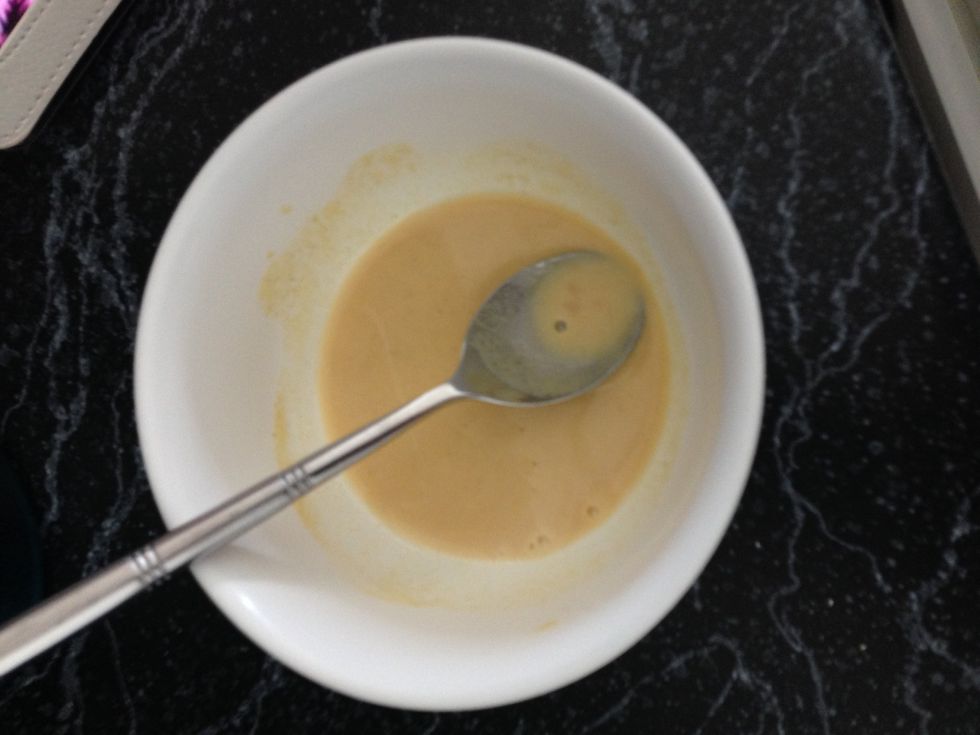 Mix the prawns with haldi (0.5 teaspoons), salt (0.5 teaspoons), red chilli powder (0.5 teaspoons can add later too)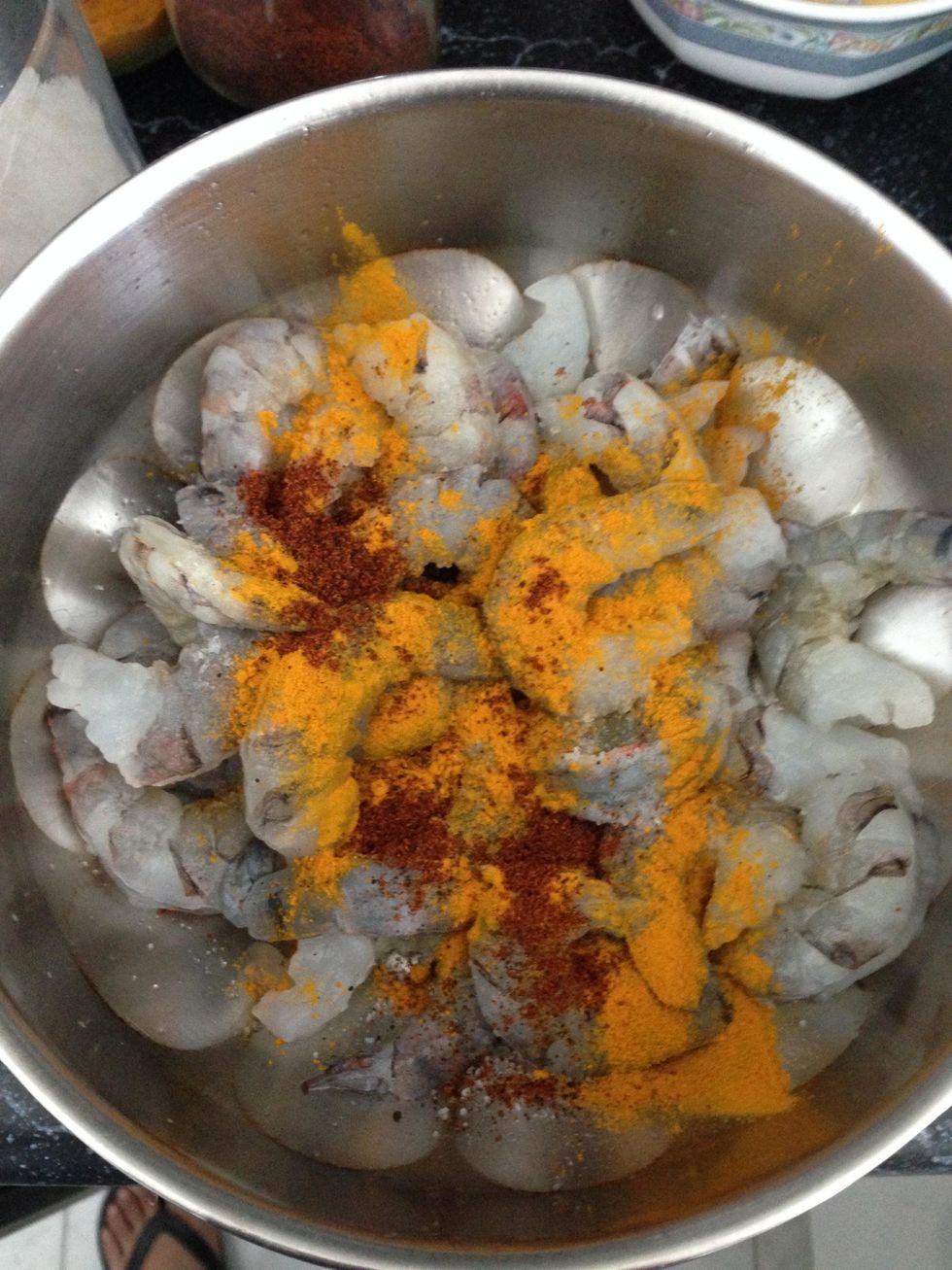 Mix well and keep aside.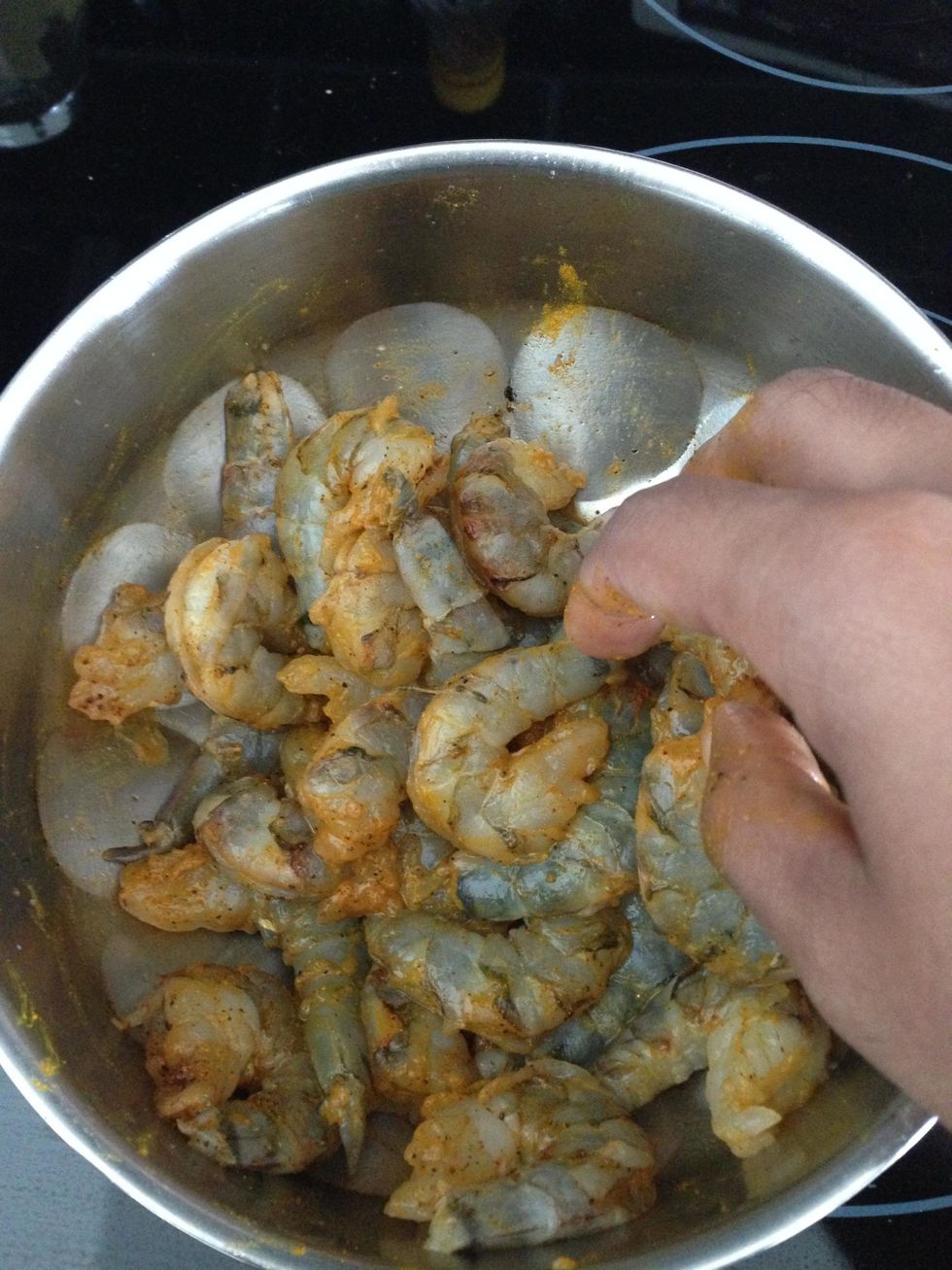 Mix 1 tablespoon coconut cream with 2 tablespoons of water(optional) and 1 tablespoon of yogurt. (note: If using coconut powder, then use 2 tablespoons).
At this point have all 4 items ready in front of saucepan. Coconut paste, Mustard paste, Mustard Oil and prawns (mixed with haldi, chilli powder and salt)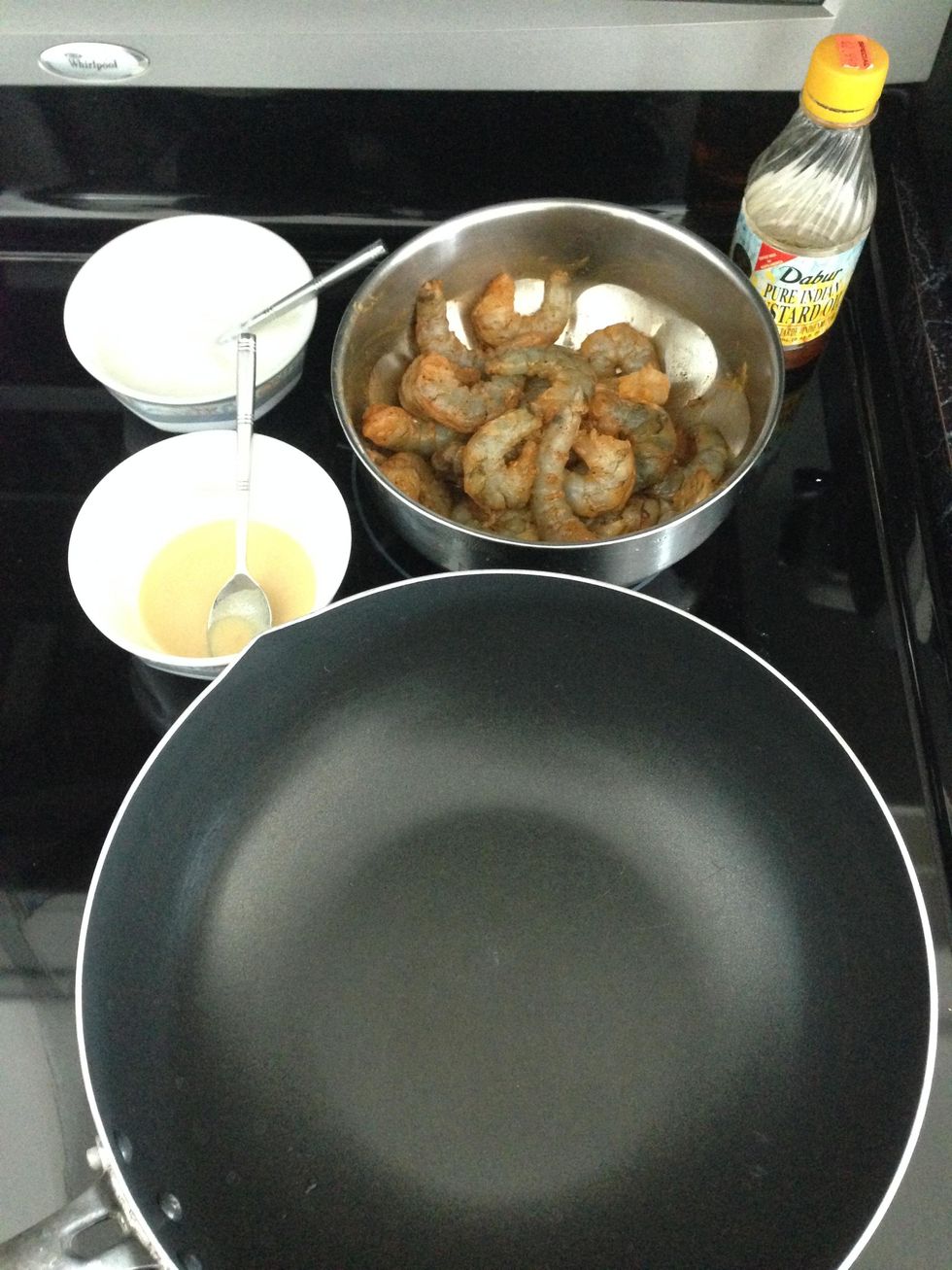 Add 3 tablespoons of mustard oil to saucepan. After oil is heated, add prawns one by one. Prawns should being sauteing with tiny bubbles.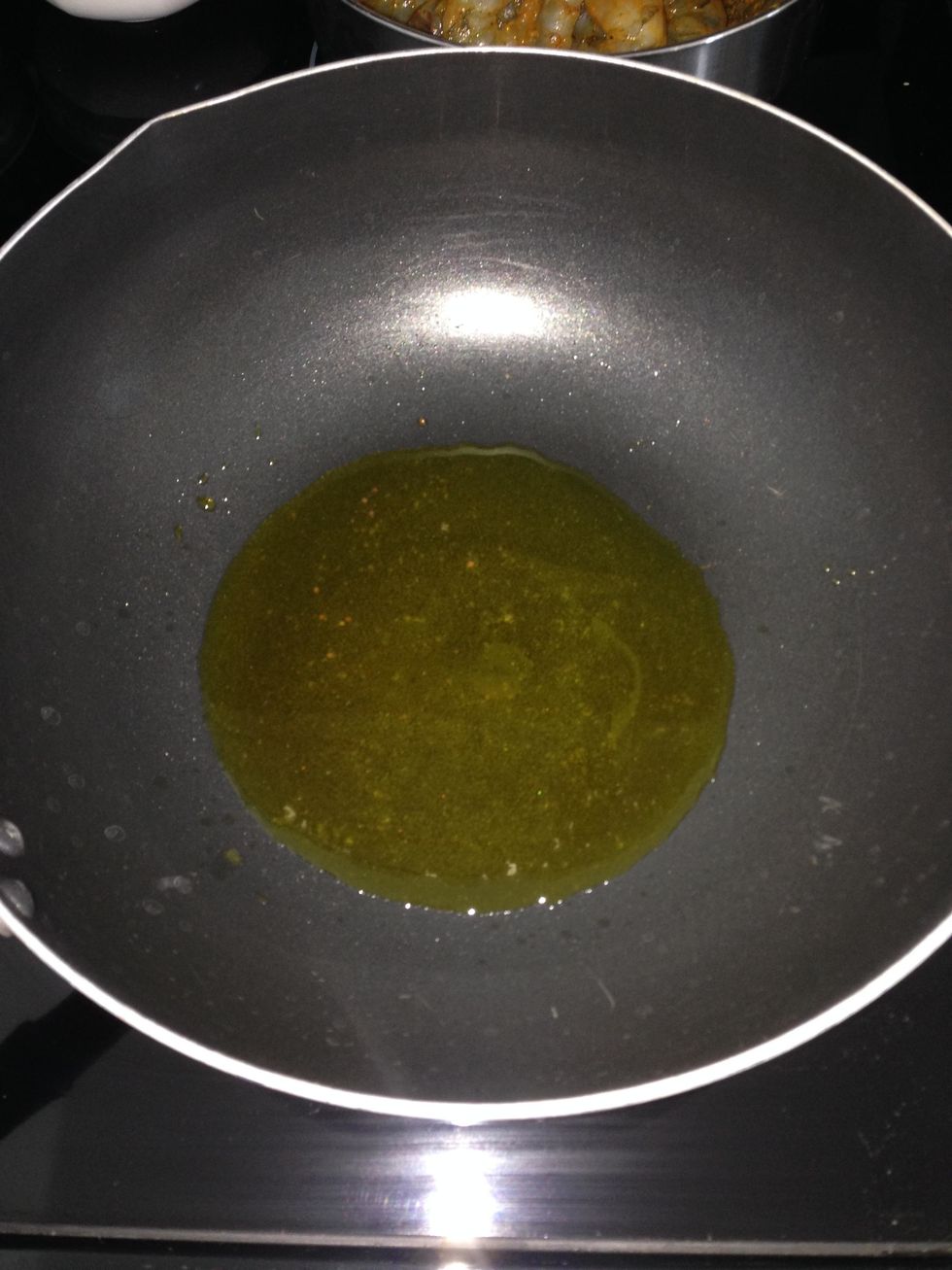 On low flame, add prawns one by one. If its too hot, then prawns will become hard. After prawns have been added to saucepan add 0.5 teaspoon haldi, 0.25 kashmiri chilli powder and 0.75 teaspoon salt
Add Mustard paste, coconut+yogurt paste and mix. If its too thick, then add a little bit of water (based on how much gravy is desired)
Increase the heat, when the mix begins to boil cover with lid. Wait for 1-2 minutes and then switch off heat. Do not remove the lid. Let the curry cook in the heat inside. Add salt to taste (if req)
450.0g Large Tiger Shrimps
1.0Tbsp Coconut powder/cream
0.5tsp Salt
0.5tsp Haldi
0.5tsp Kashmiri Red Chilli Powder
1.0Tbsp Plain Yogurt
3.0Tbsp Mustard Oil
2.0tsp Mustard Powder