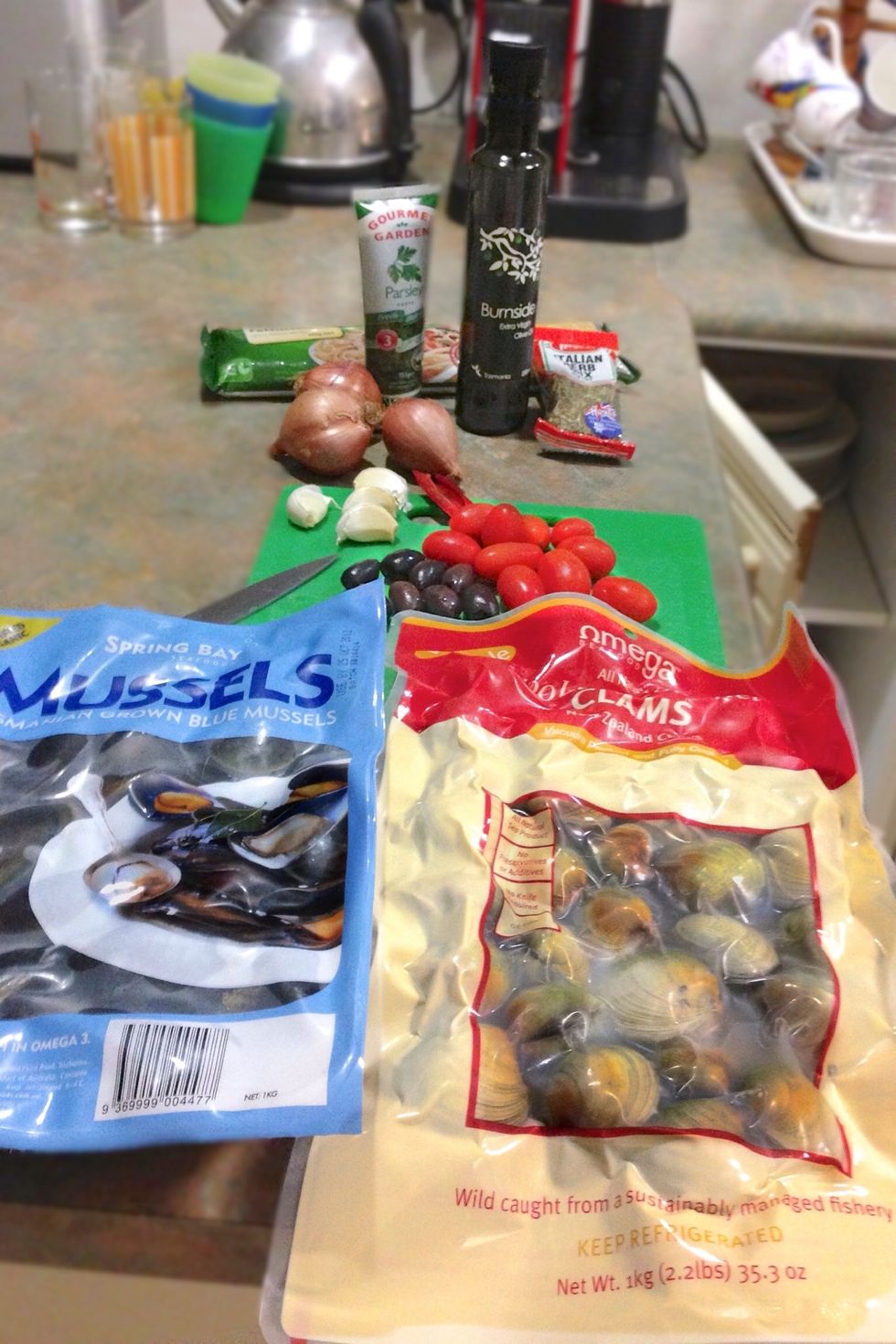 Supplies
Boil fettuccine. Make sure it is ready at the same time as mussels and clams, otherwise it will get gluggy.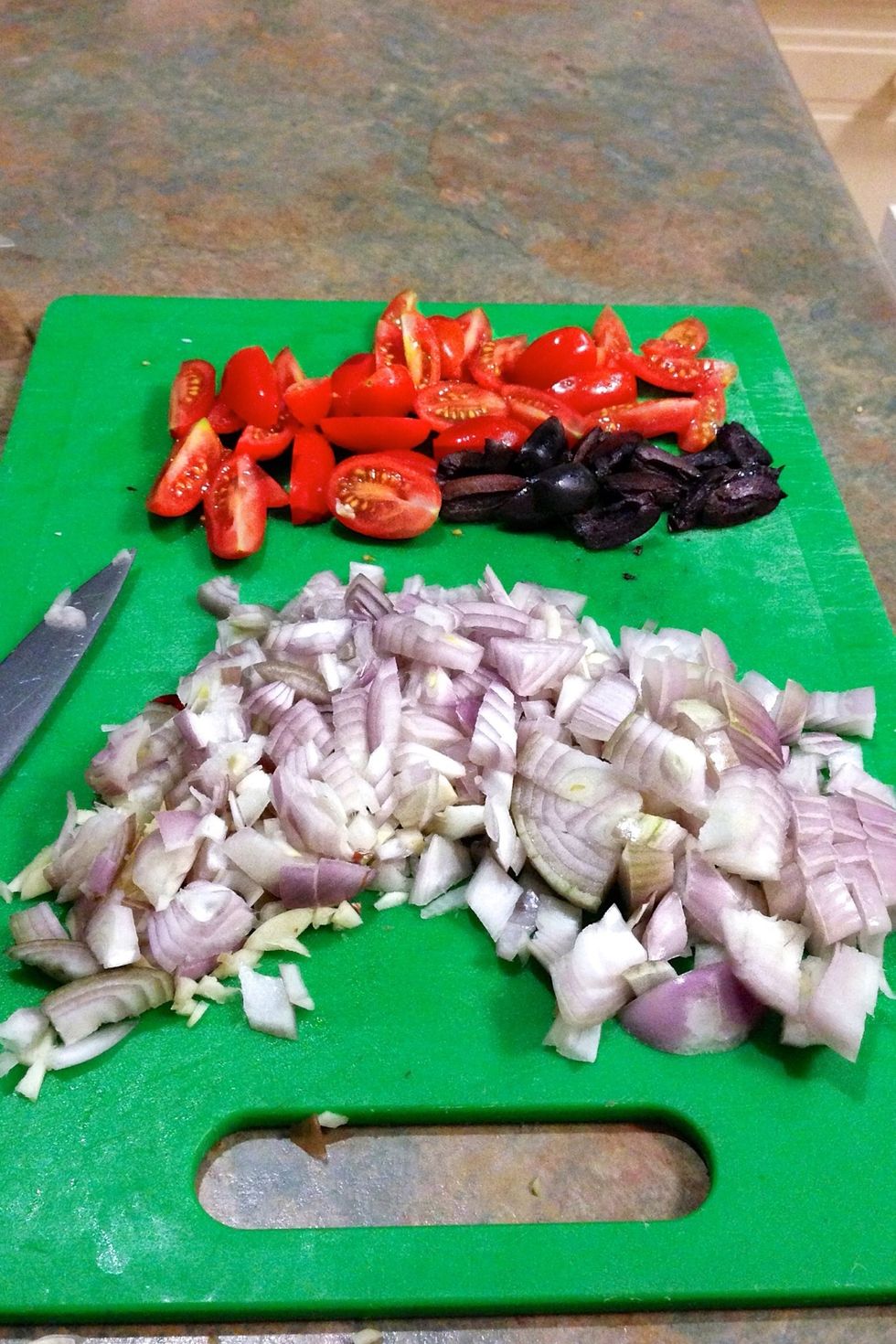 Chop Chop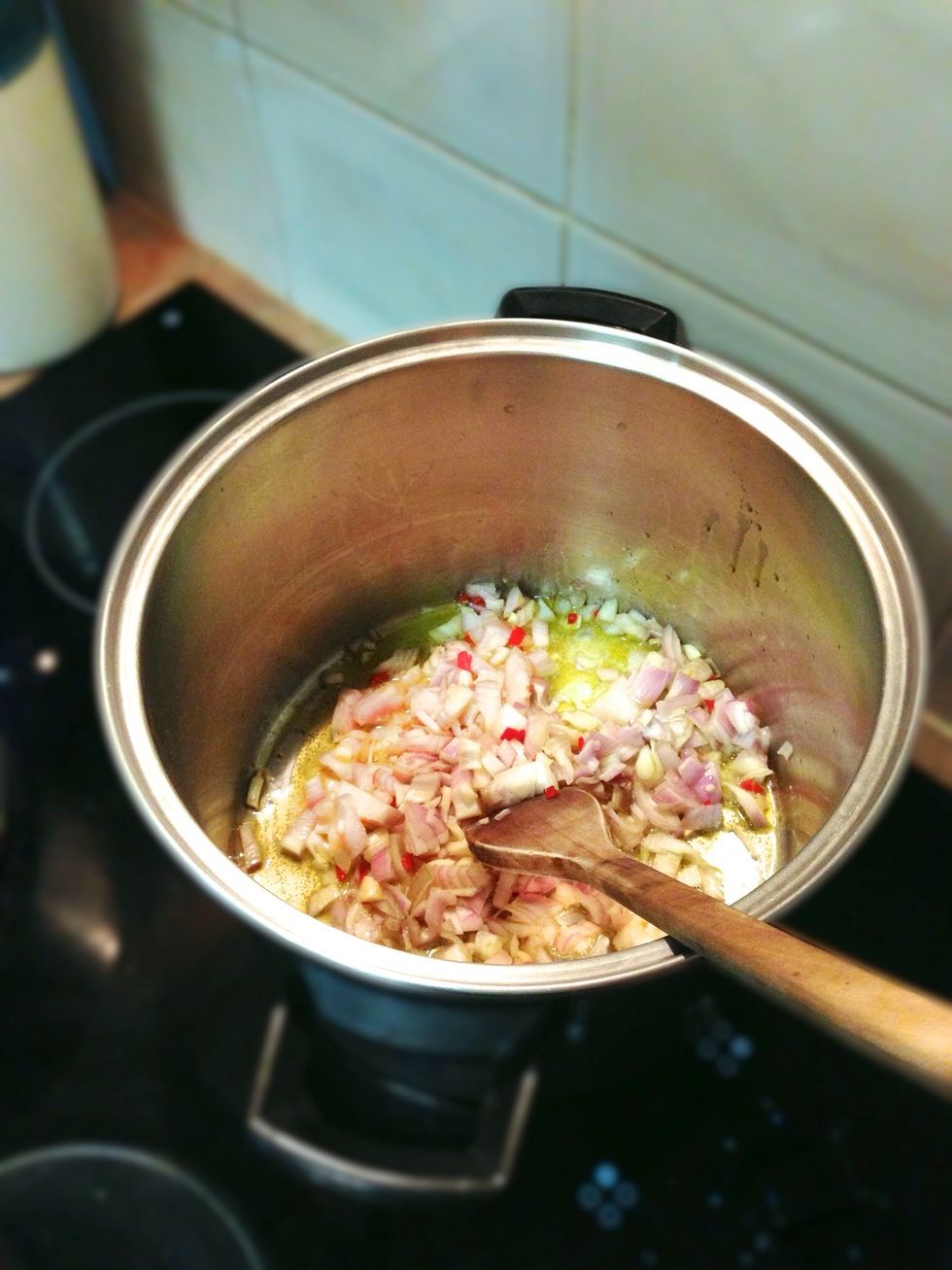 I suggest using a big fry pan and lid because in this pot it became a jumble of shells and some of the meet fell out while stirring. Fry shallots, chilli, garlic in olive oil.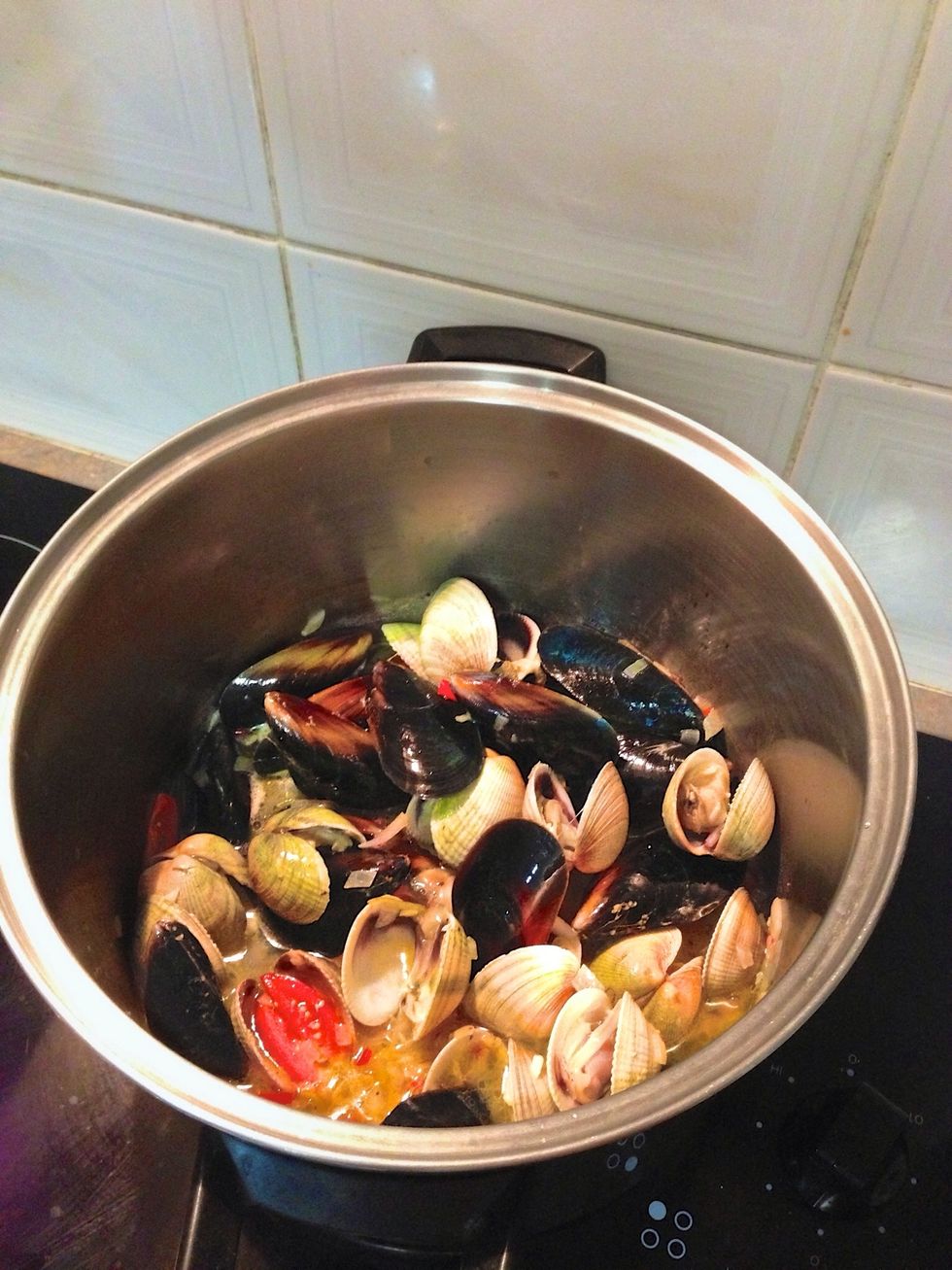 Add muscles and clams, cover with lid for 5 min or until shells open. I used some of the juice the mussels and clams came with. Add butter and half a glass of wine.
I put in fettuccine in first and seafood on top. There should be plenty of delicious juice. Use fresh French stick to enjoy and mop up juice. Enjoy.
1/2 kilogram of mussels
1/2 kilogram of clams
Tomato
Pipped olives
50 mls Olive oil
2 cloves garlic
250 grams of dry fettuccine
Mixed herbs
3 French shallots
Butter
Chilli