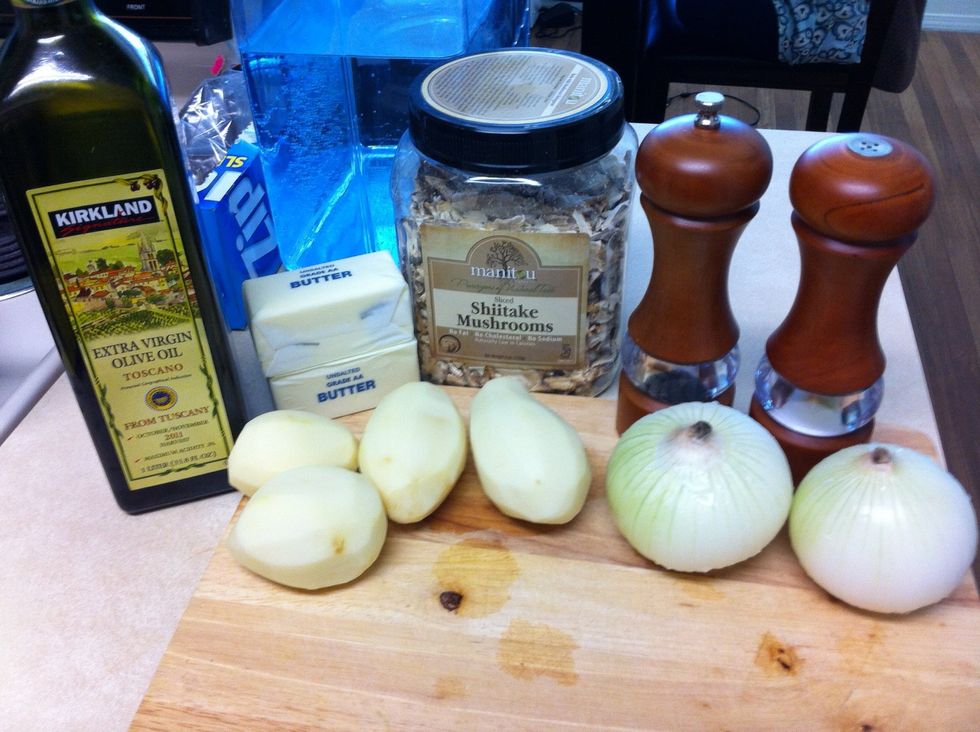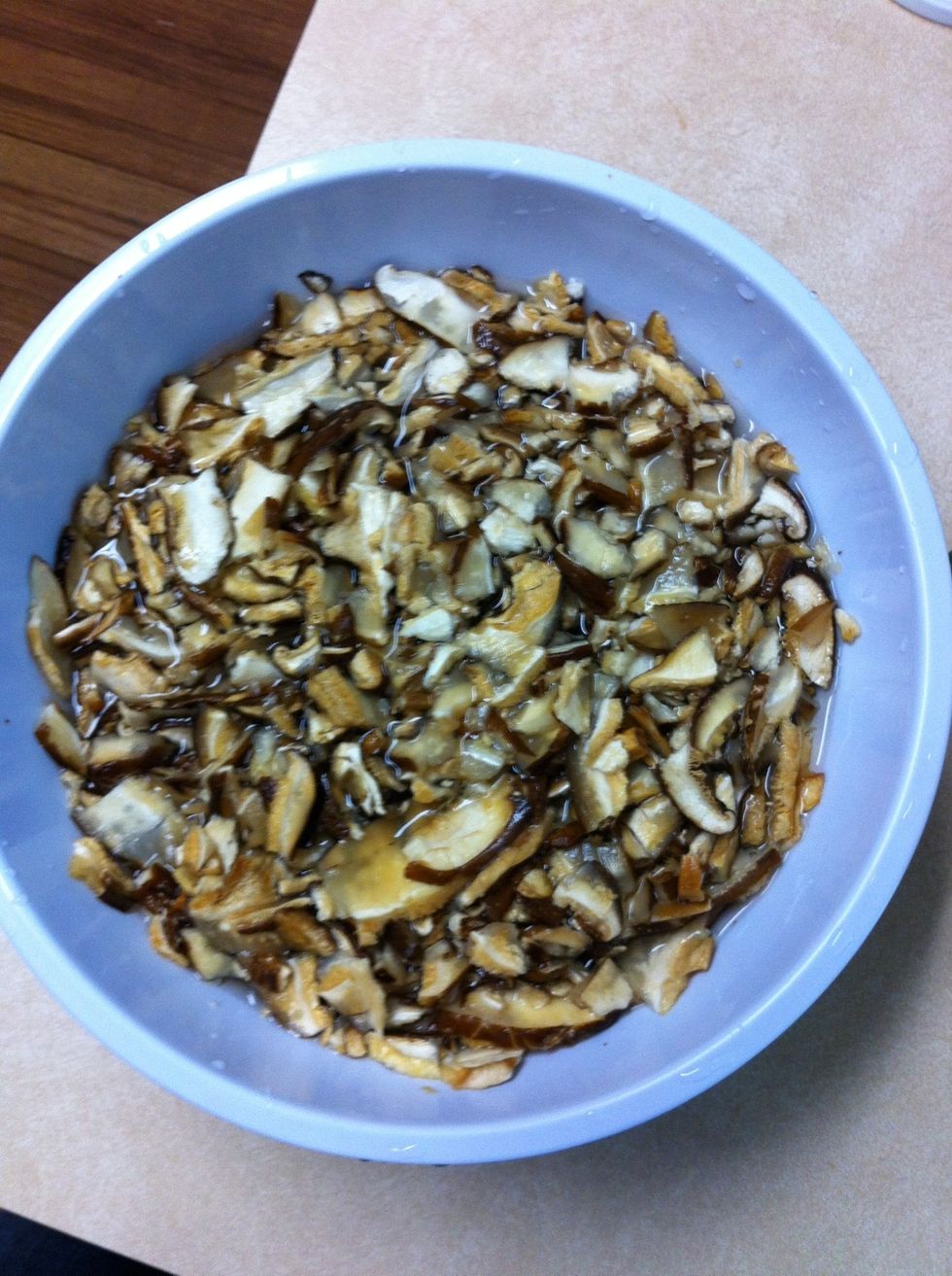 in dry mushrooms add water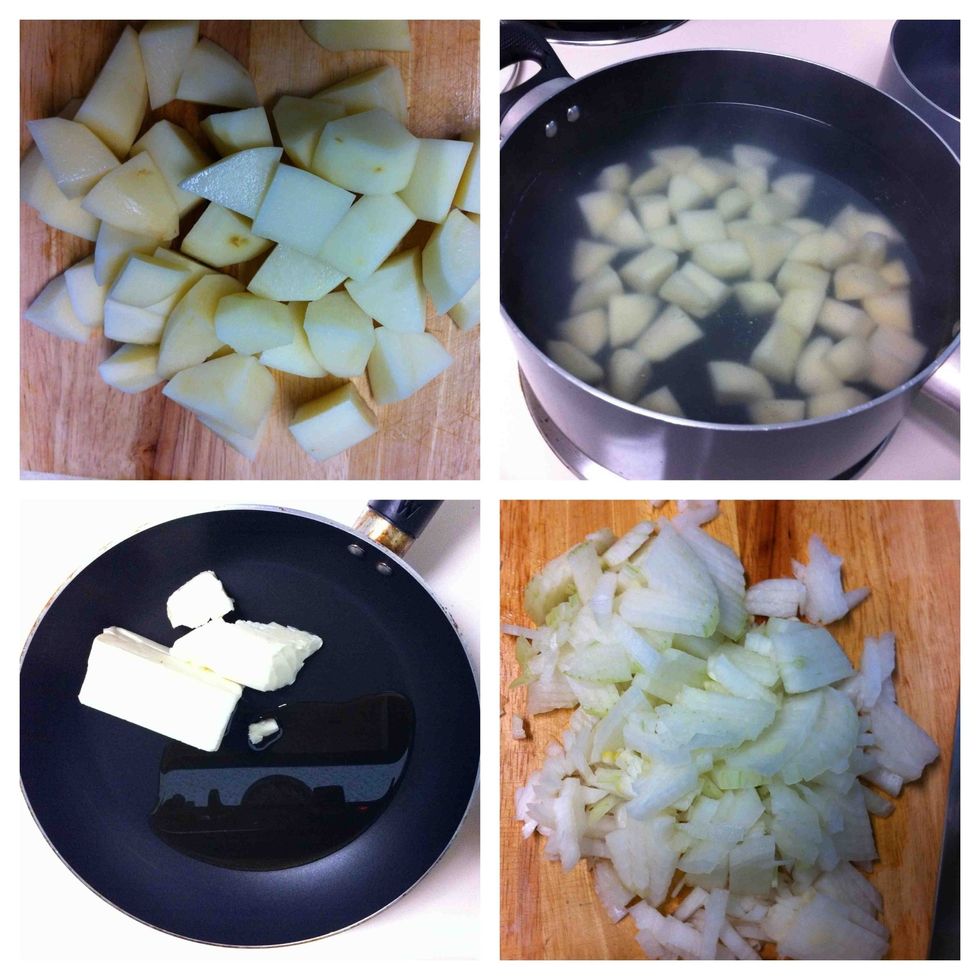 chop the potatoes and put in a pot with water. cooking. chop the onion.melt the butter and add the olive oil.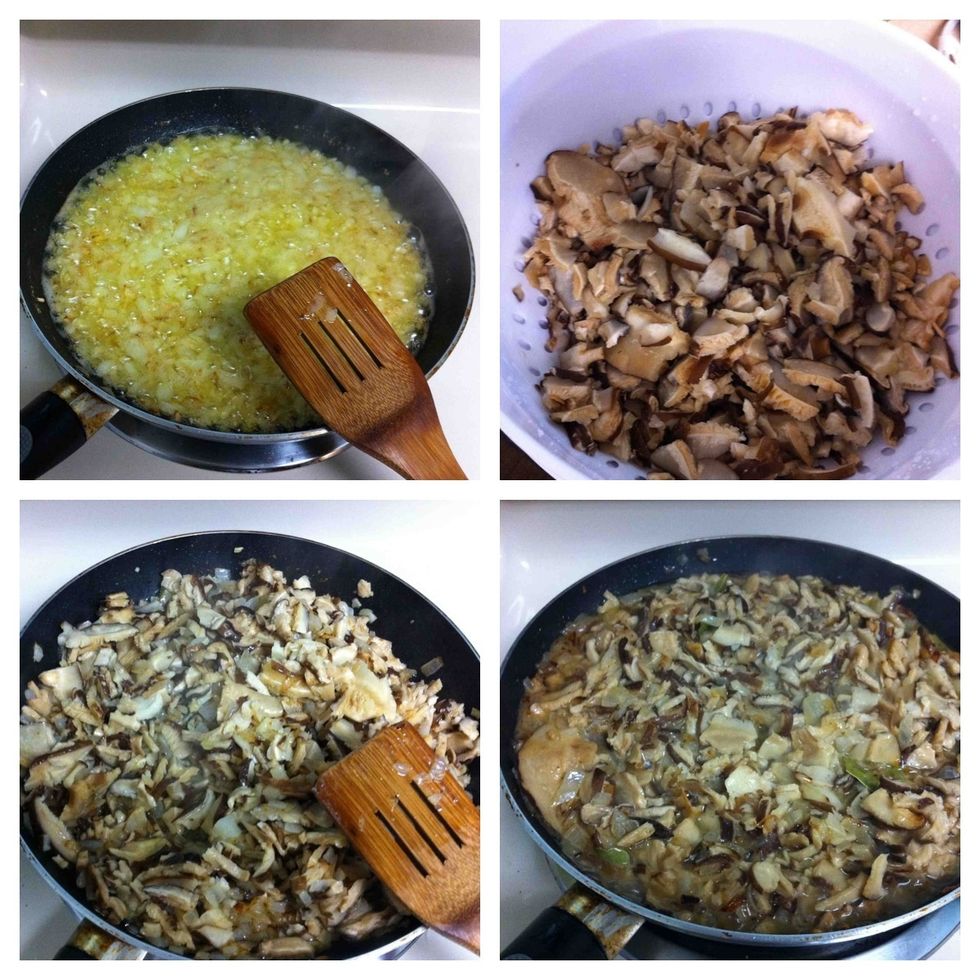 Onion FRY. wash mushrooms and boil separately 10 minutes. drain and add the mushrooms in the onions. Add 1cup water,salt, black pepper, bay leaf and fry15 -20 min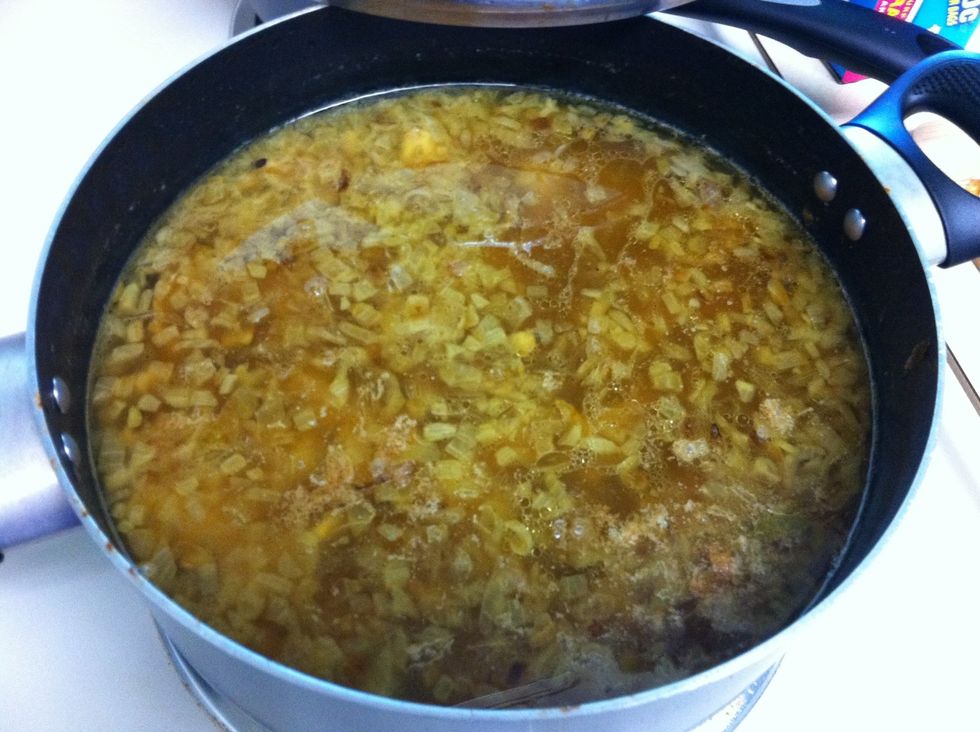 Fried mushrooms add boiled potatoes. boil all together 15 minutes.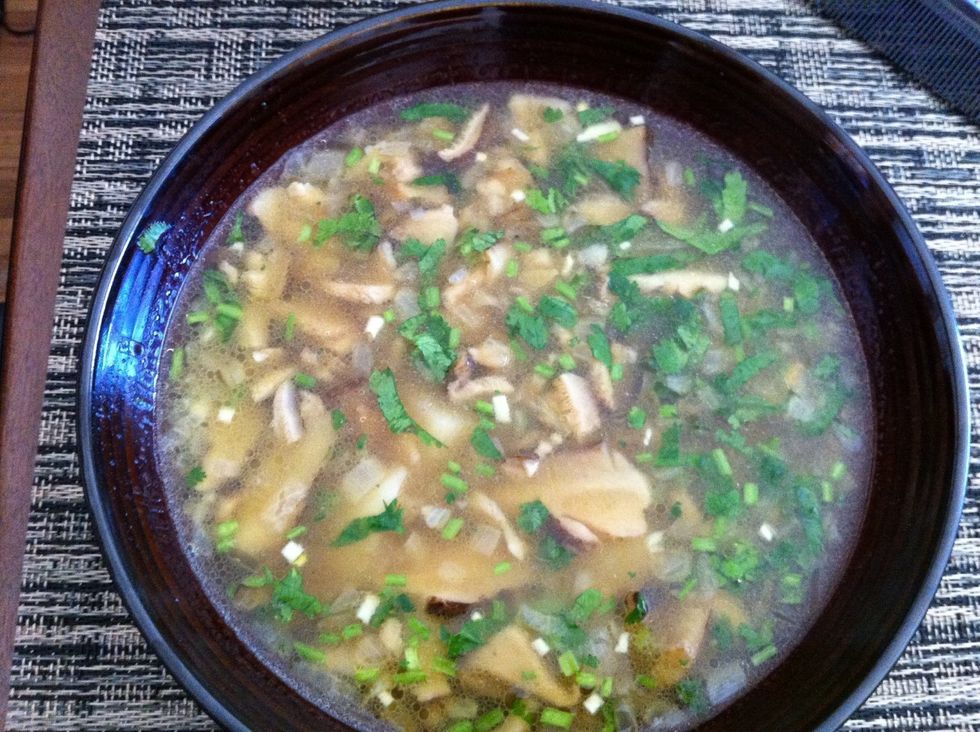 the soup is ready!!!!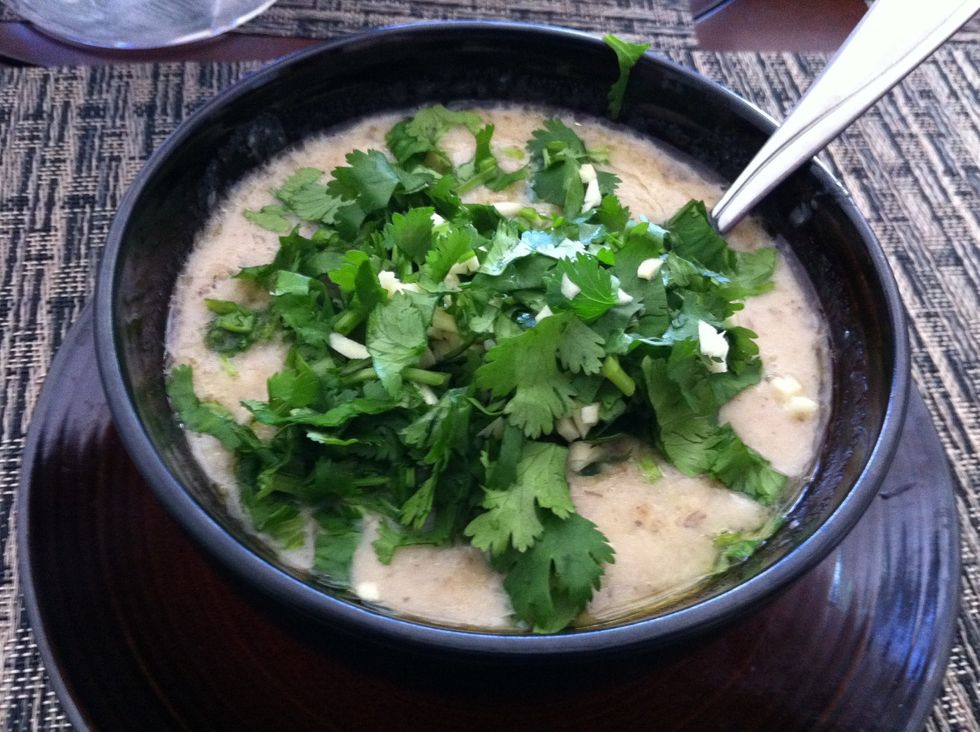 who loves soup puree whip Blender
Mushroom - 5 cup
Potato 3-4 pcs
Onion -2pcs
Butter - 300g
Olive oil 3tbsp
Salt. Black pepper. Bay leaf
Water - 7 cup
Water for mushroom 1 cup