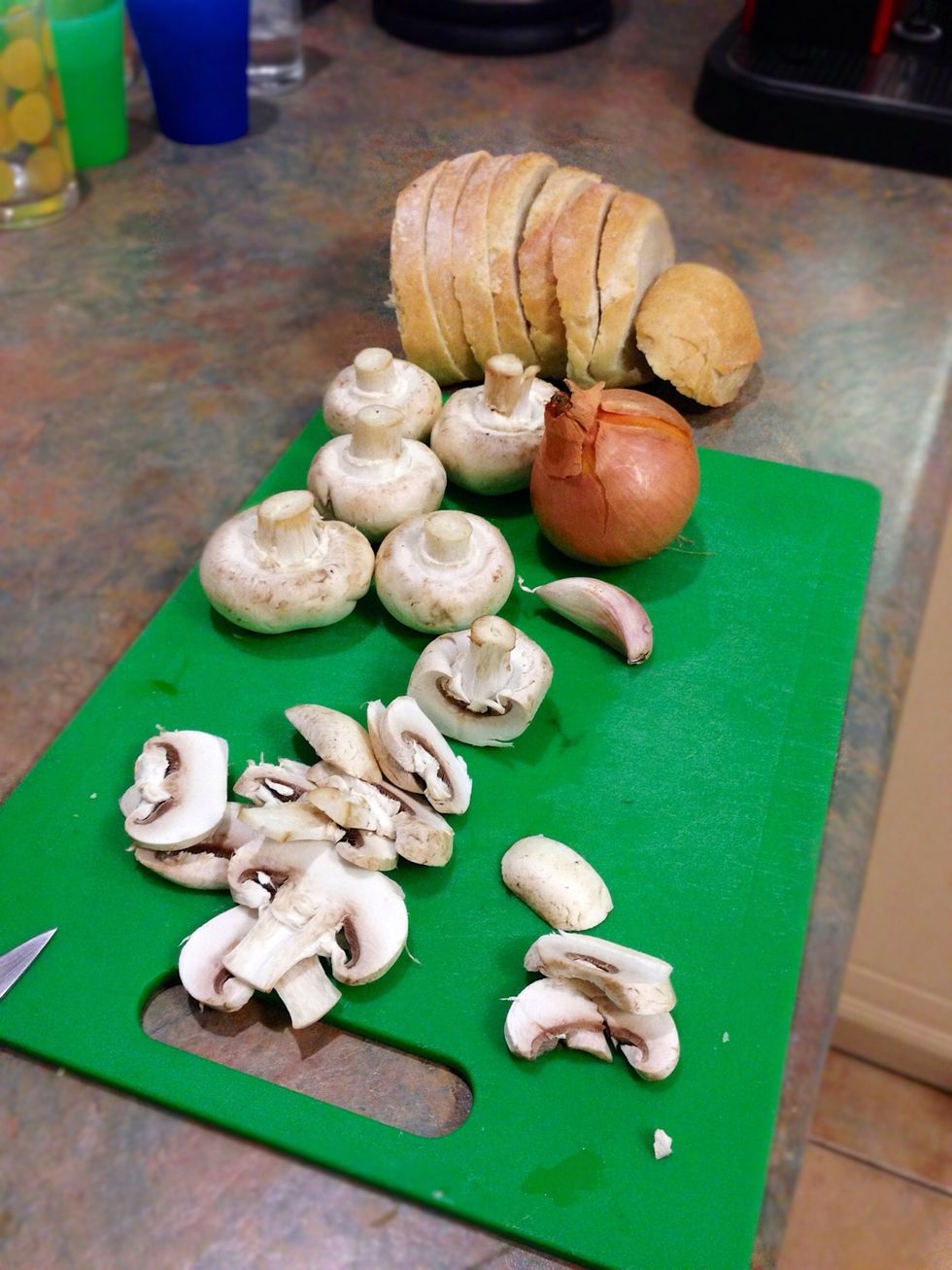 Don't forget butter.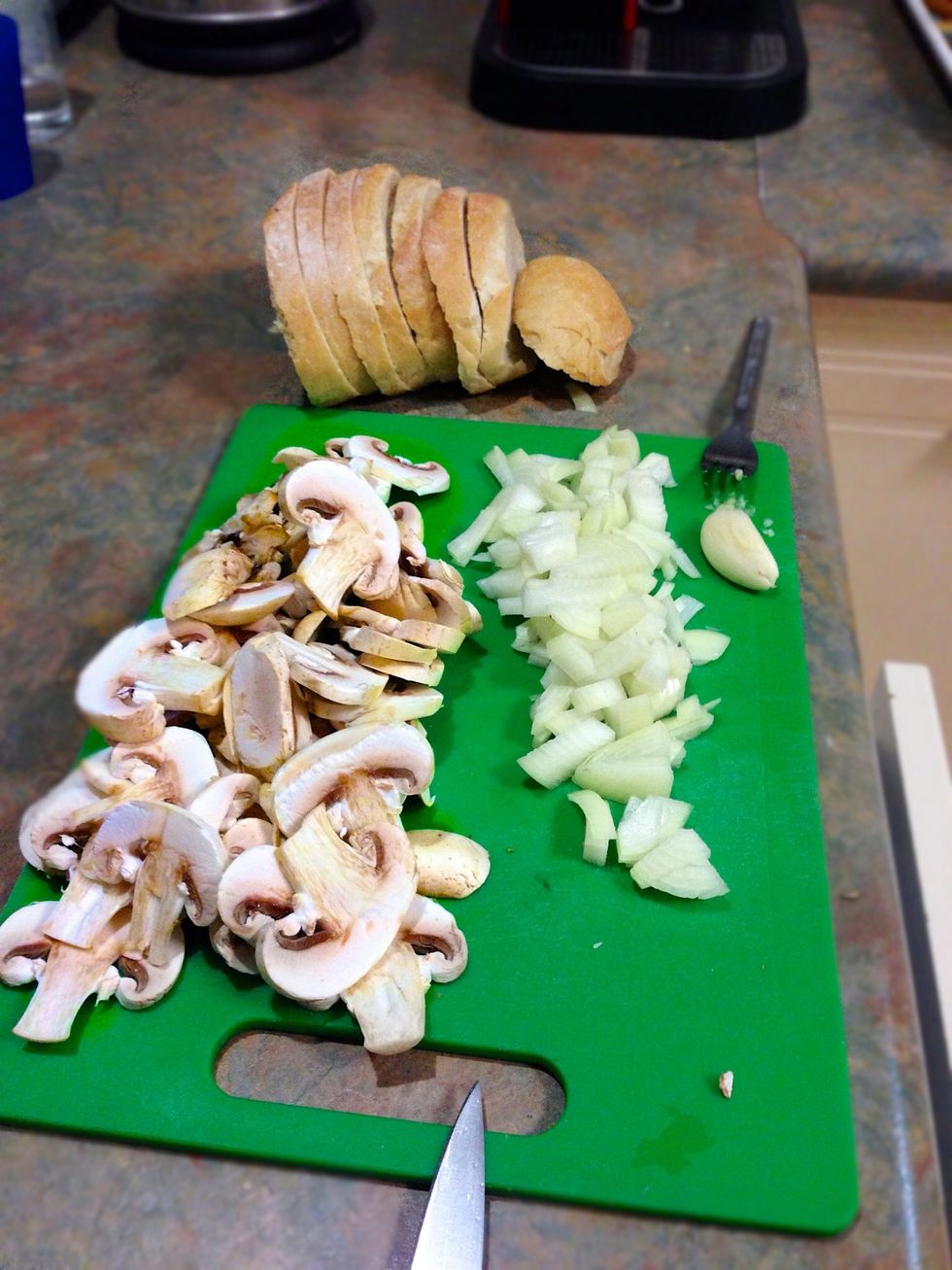 Chop chop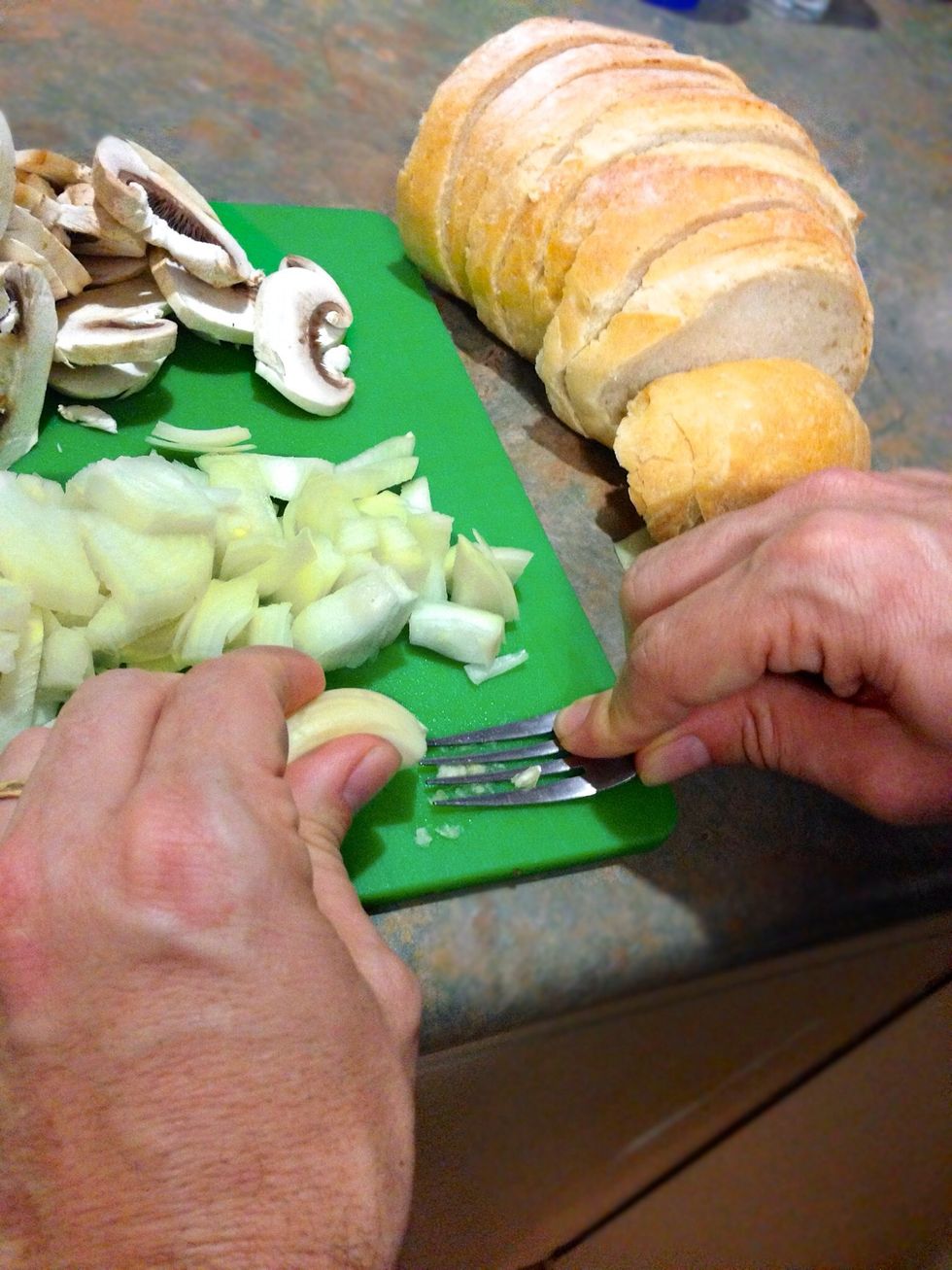 Grating garlic against fork is a great way of releasing the oils and making your fingers smelly.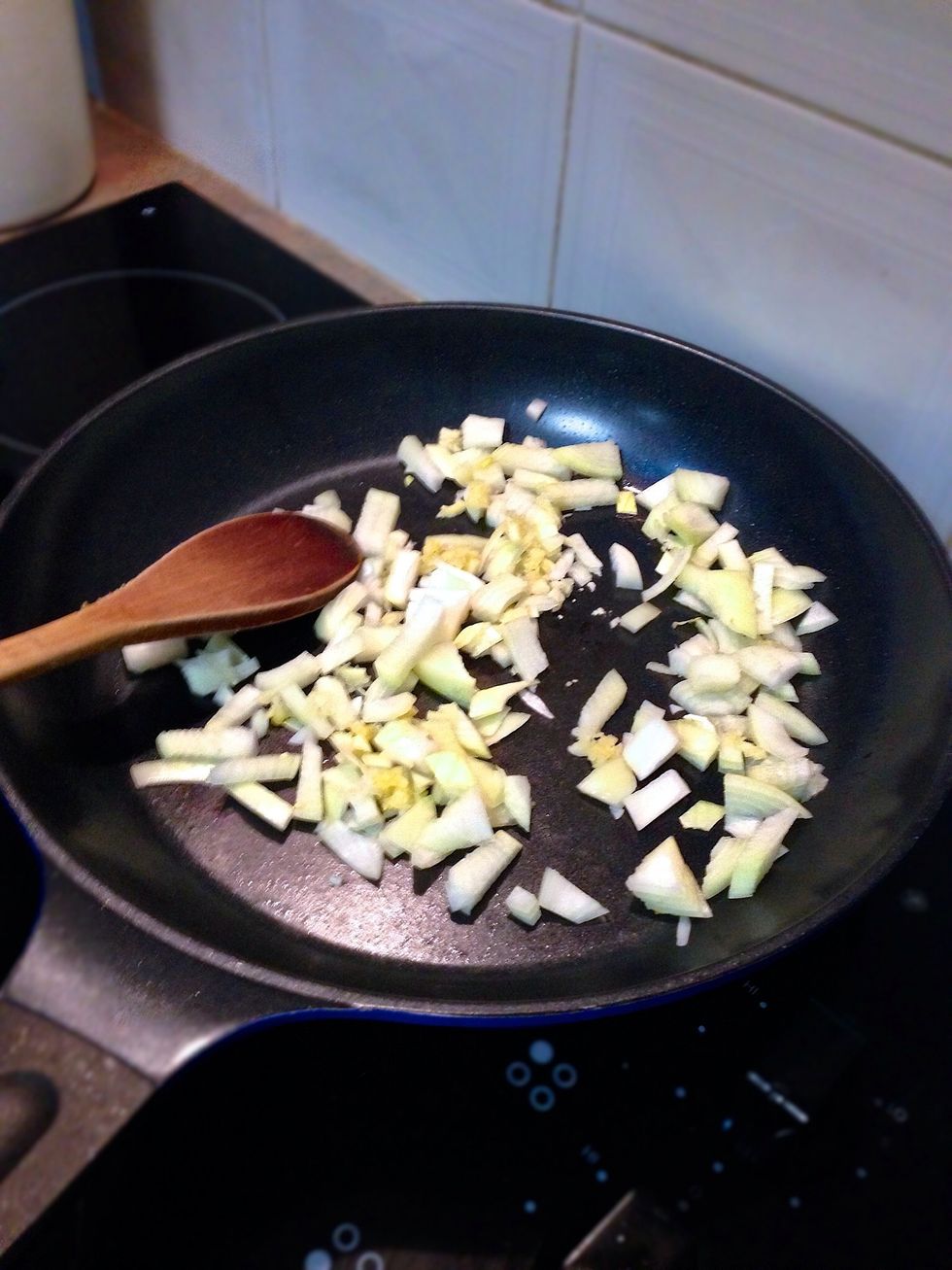 Fry onion and garlic in some olive oil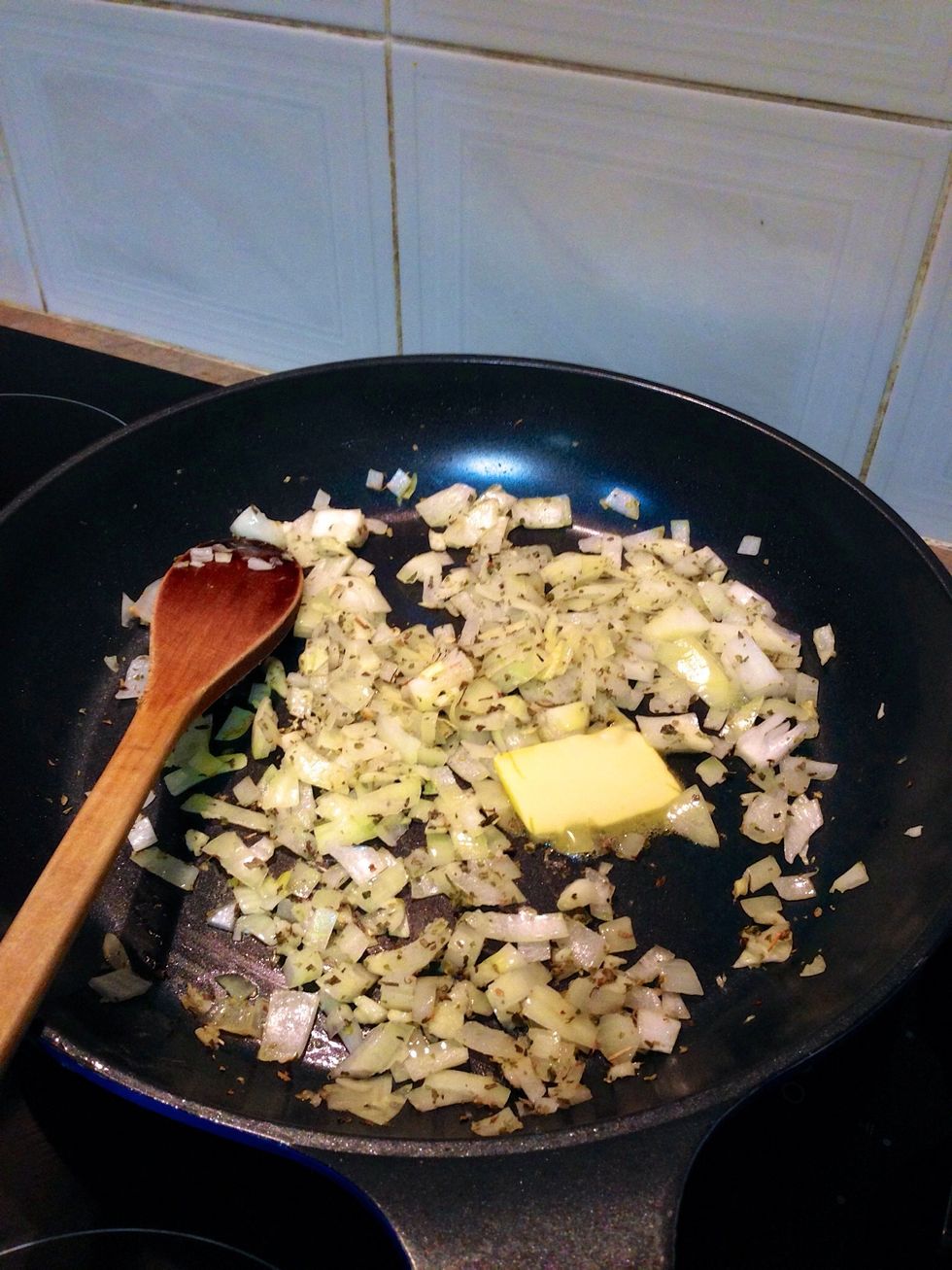 Add some butter and herbs when onion translucent.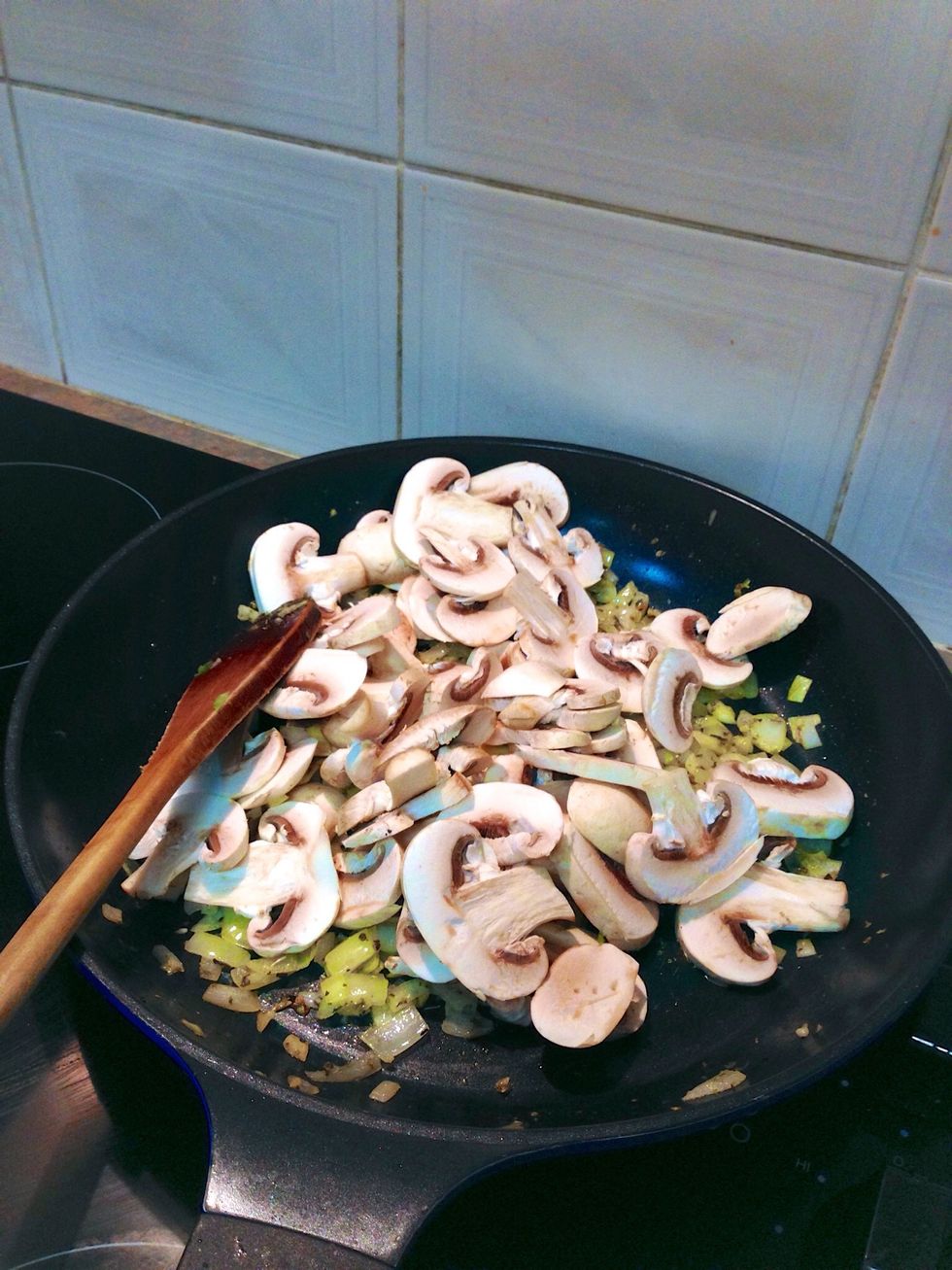 Add mushrooms.
Add some more butter and here I've added one rash of bacon.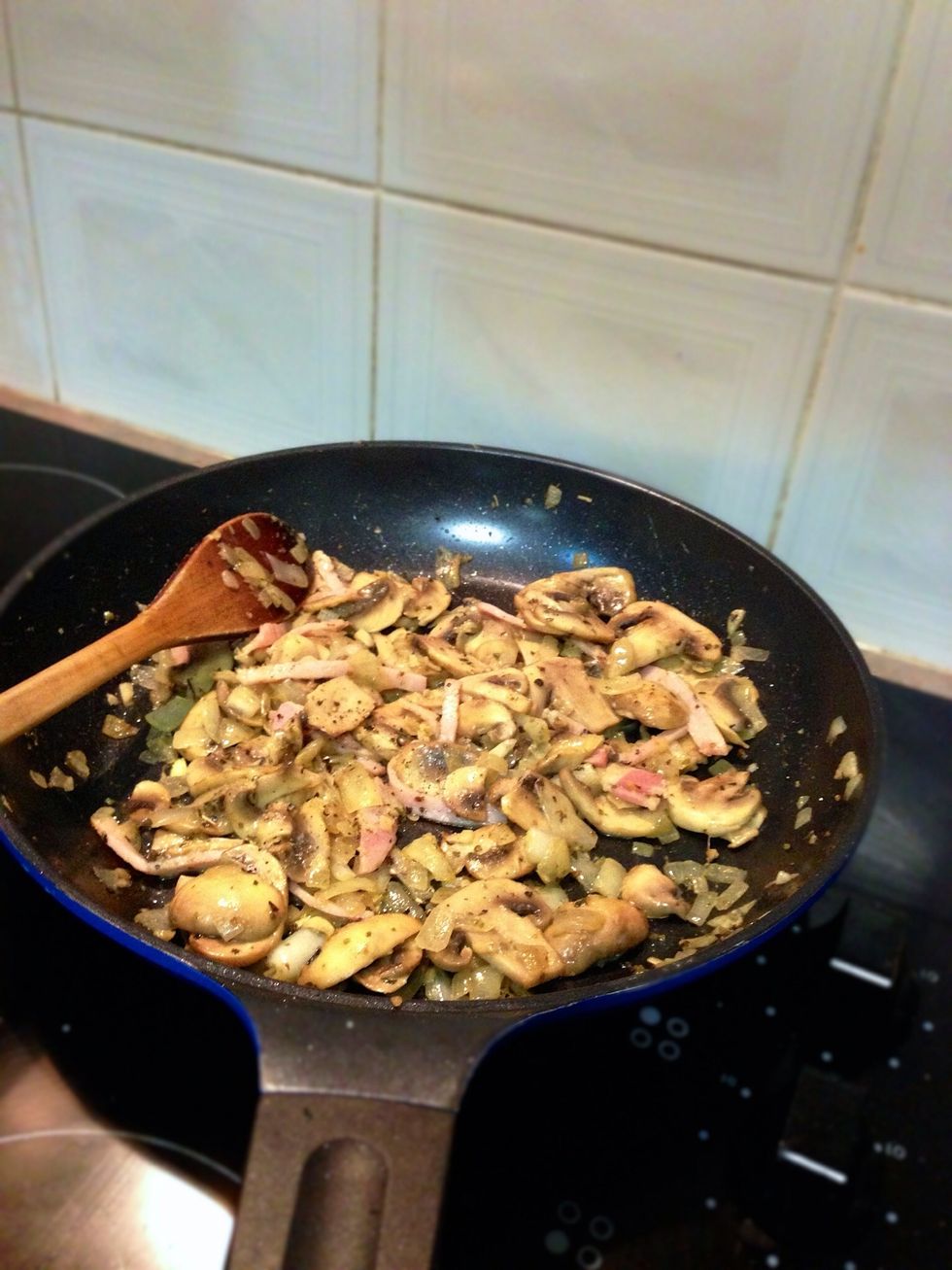 I also added some curry powder and cooked until mushrooms softened.
Plate up and enjoy.
Mushrooms
Onion
Garlic
Curry Powder 1/2 teaspoon
Salt and pepper
Butter
Olive oil
1 rash of bacon
Mixed tried herbs