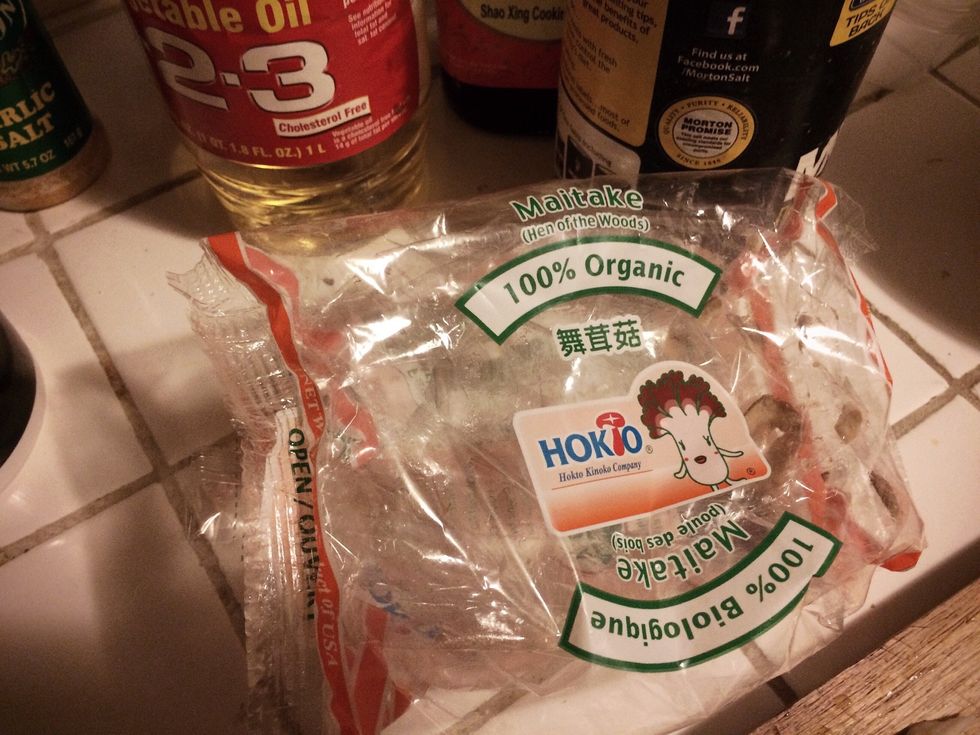 This is Maitake mushroom. Well, the bag of maitake mushroom, you will see the real thing later.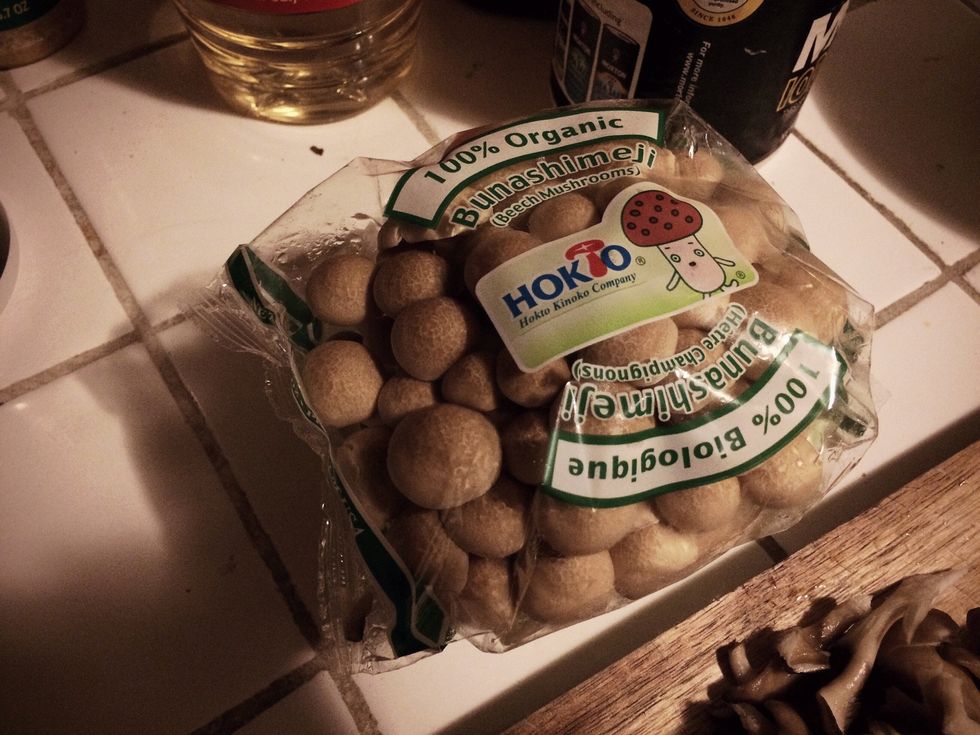 This is Bunashimeji mushroom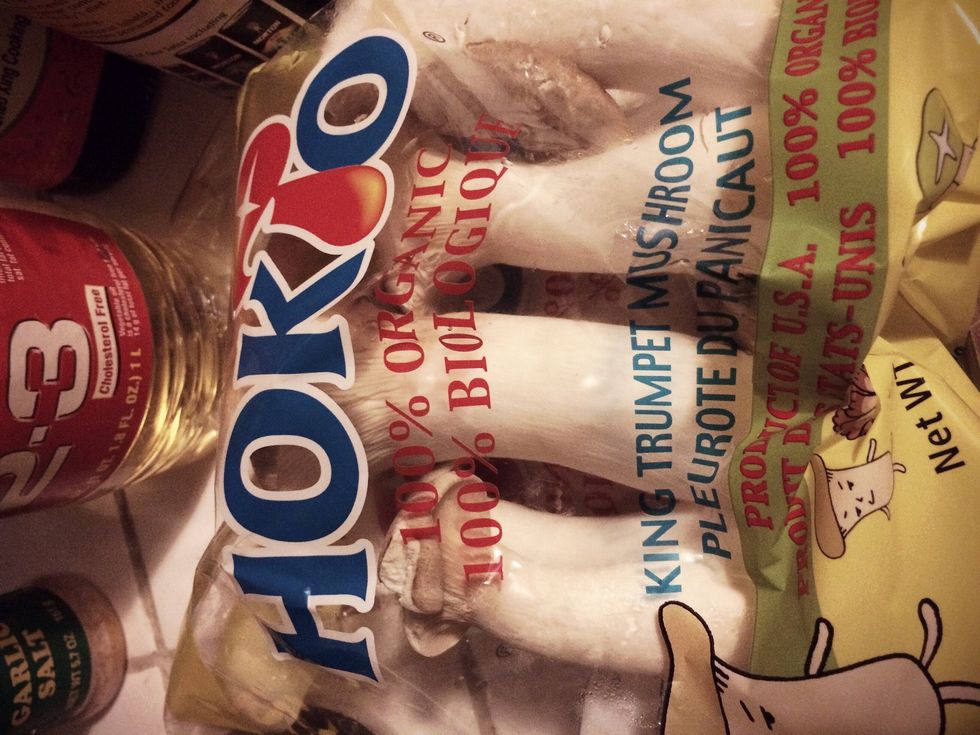 This is oyster mushroom. I didn't use it in this dish but I just love it and it also goes great with tofu
Prepare the mushrooms by cutting off the roots and tear apart by hand. Cut ginger into slices
Heat pan over stove, add a little oil and then ginger slices. Till the ginger smell gets stronger, stir in the mushrooms.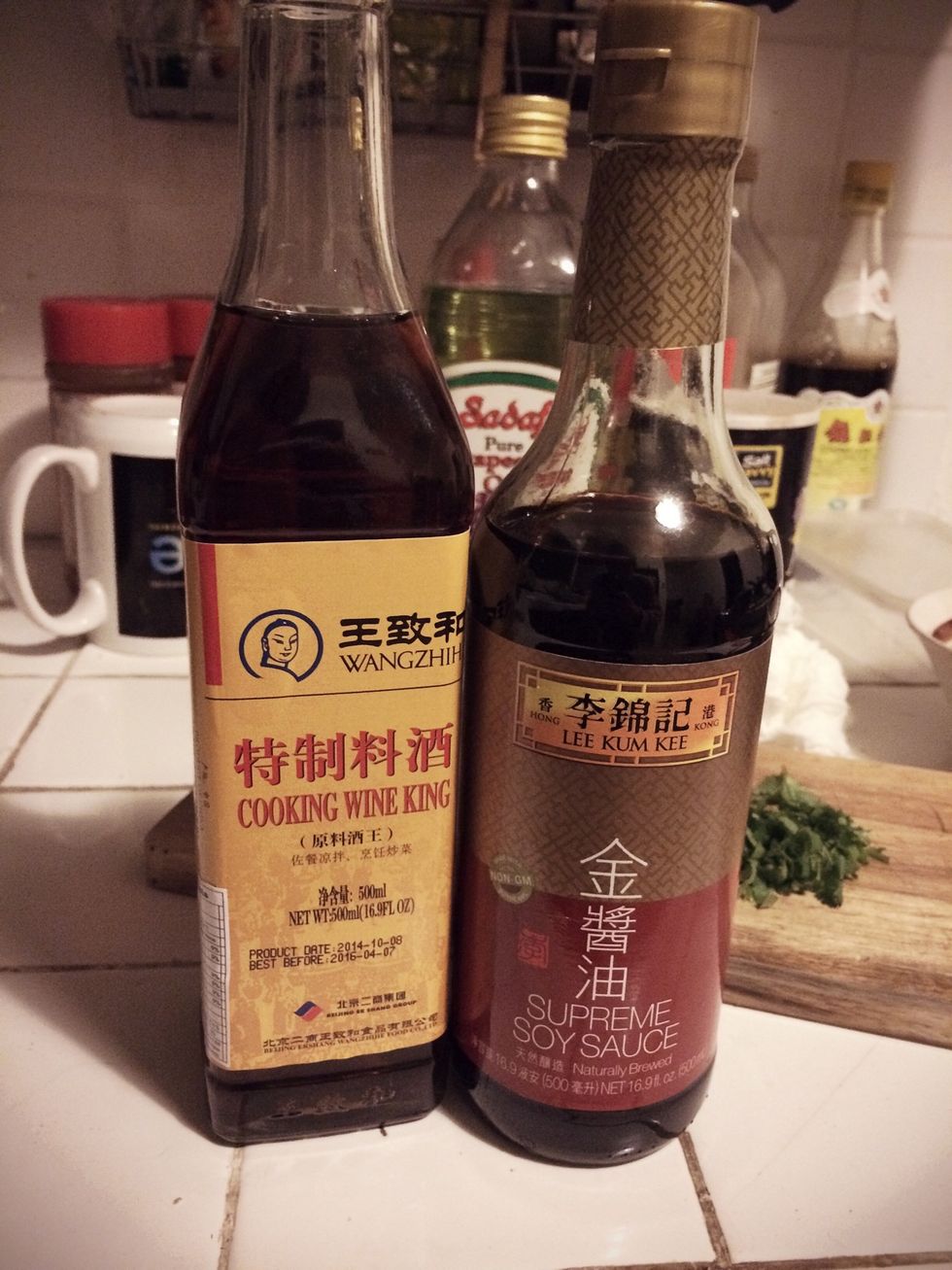 Add in tiny tiny bit of Chinese cooking wine and soy sauce. Don't let them overshadow the natural flavor of mushroom.
I used this multi-purpose tofu, which is firmer than soft tofu but is still on the soft side of the entire spectrum of tofu texture
Cut tofu into cubes. This might not be the most beautifully cut tofu, but well, who cares...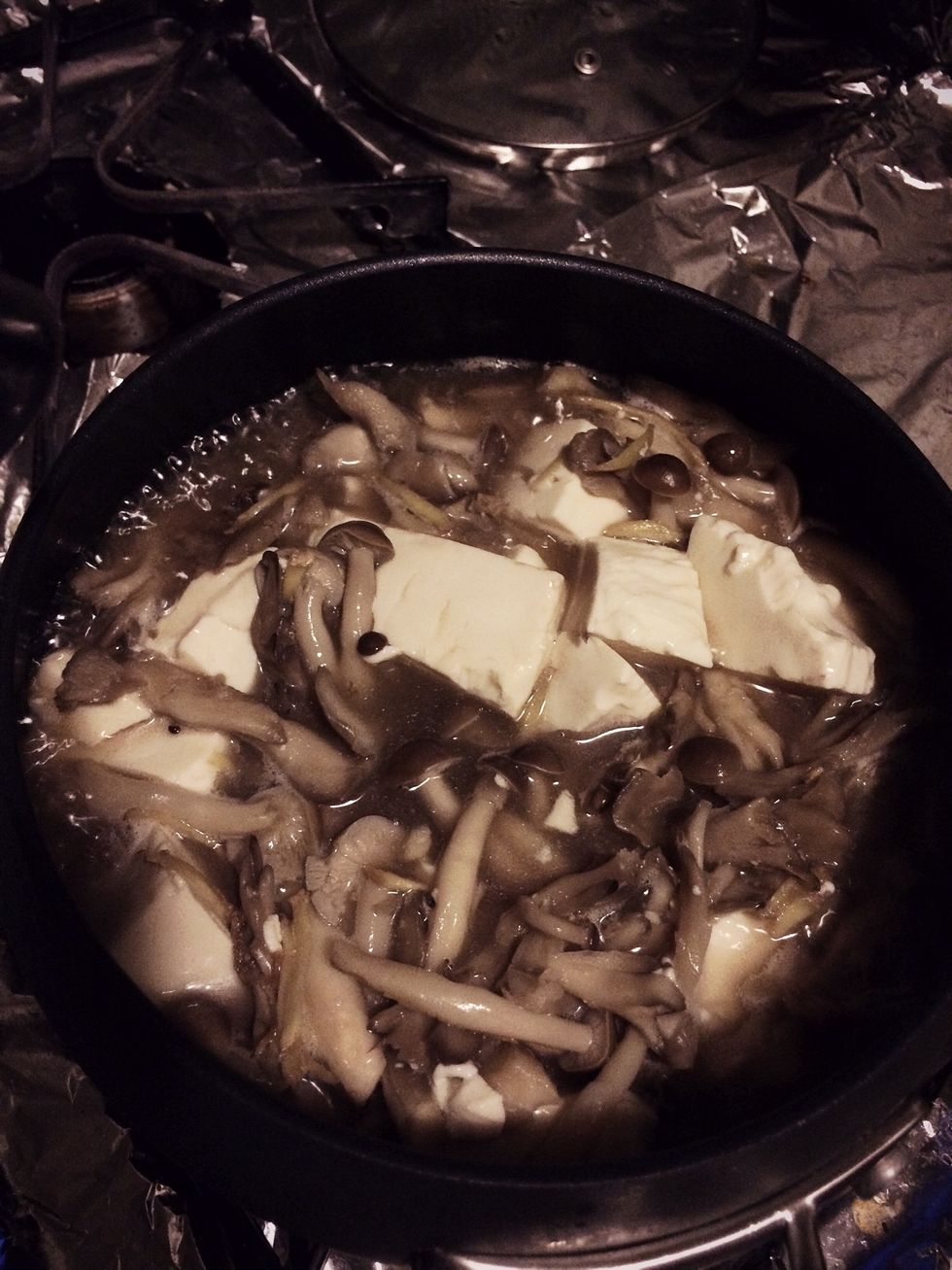 Add tofu cubes into boiling water and then add in the half-cooked "mushroom stir". Don't use too much water. Heat until water boils again then turn down the stove. Simmer for 10-15 minutes. Add salt.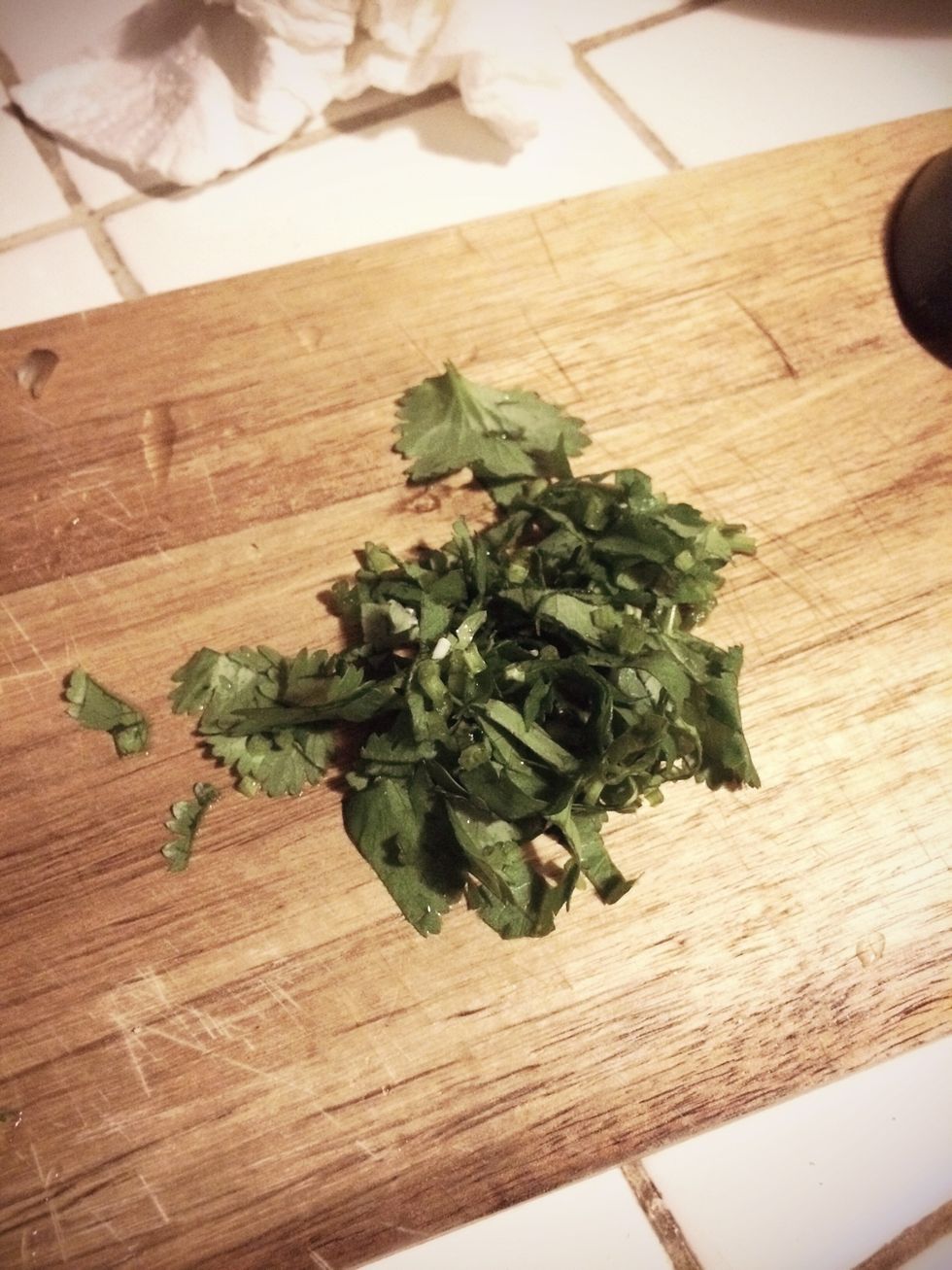 Spice wise, my top choices are cilantro and white pepper.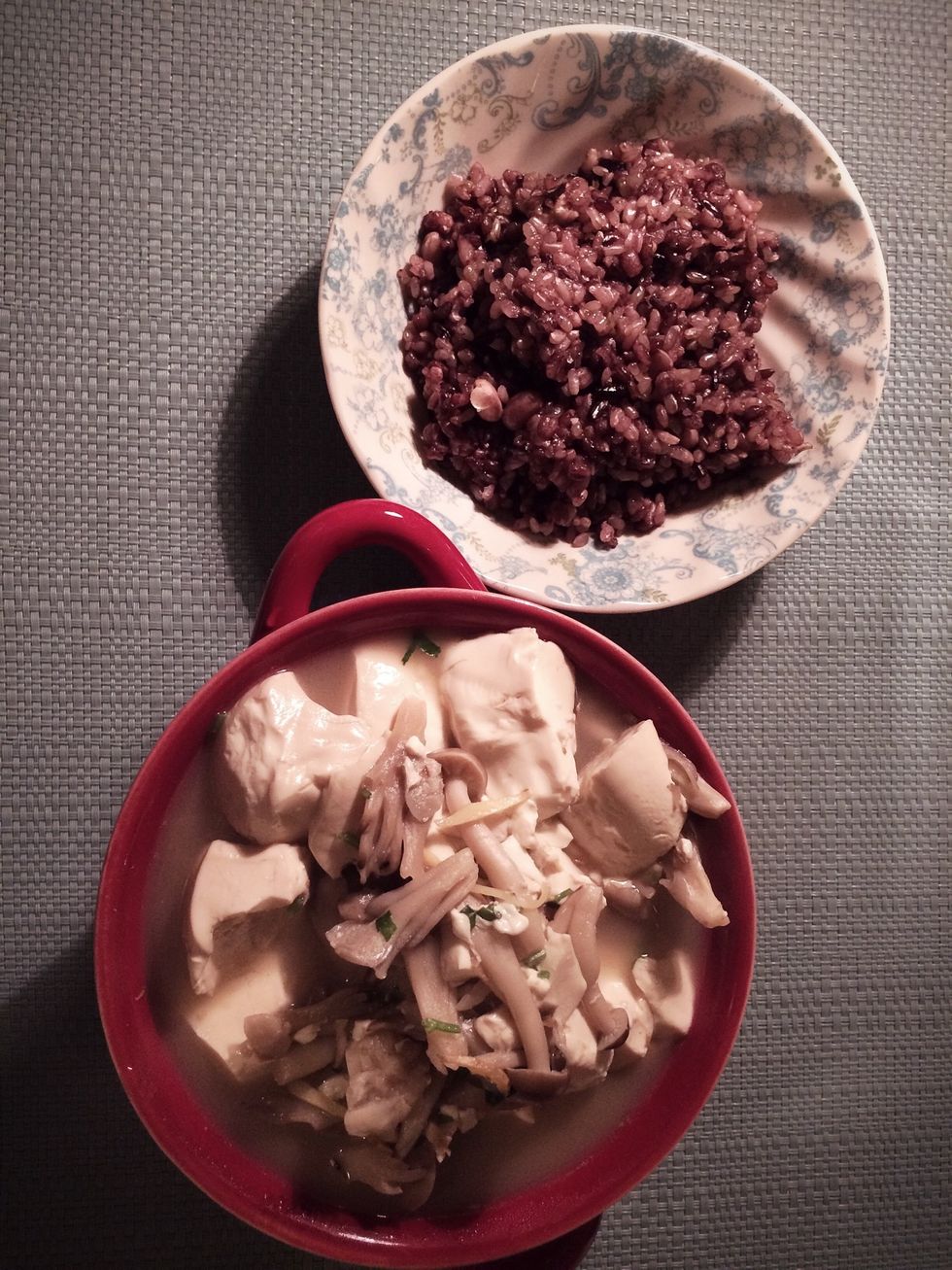 Voila! I pair the soup with brown rice. Healthy and delicious!
tofu
mushroom
cilantro
ginger