How to cook mushroom soup w/ paprika and sour cream
Cook Mushroom Soup W/ Paprika and Sour Cream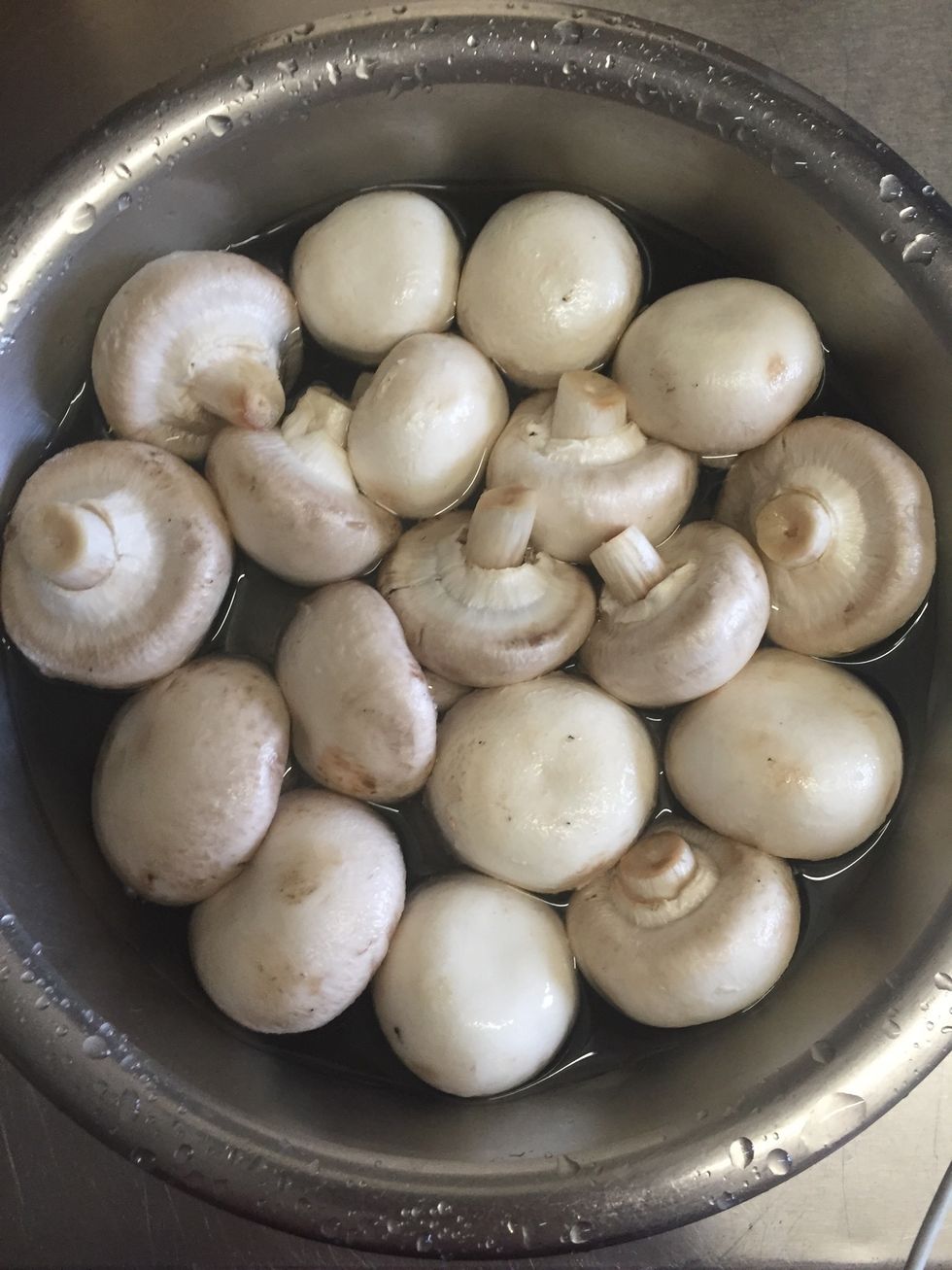 First you wash your mushrooms a few times with fresh water to clean them properly. When they are floating on top of the water they are nice and fresh.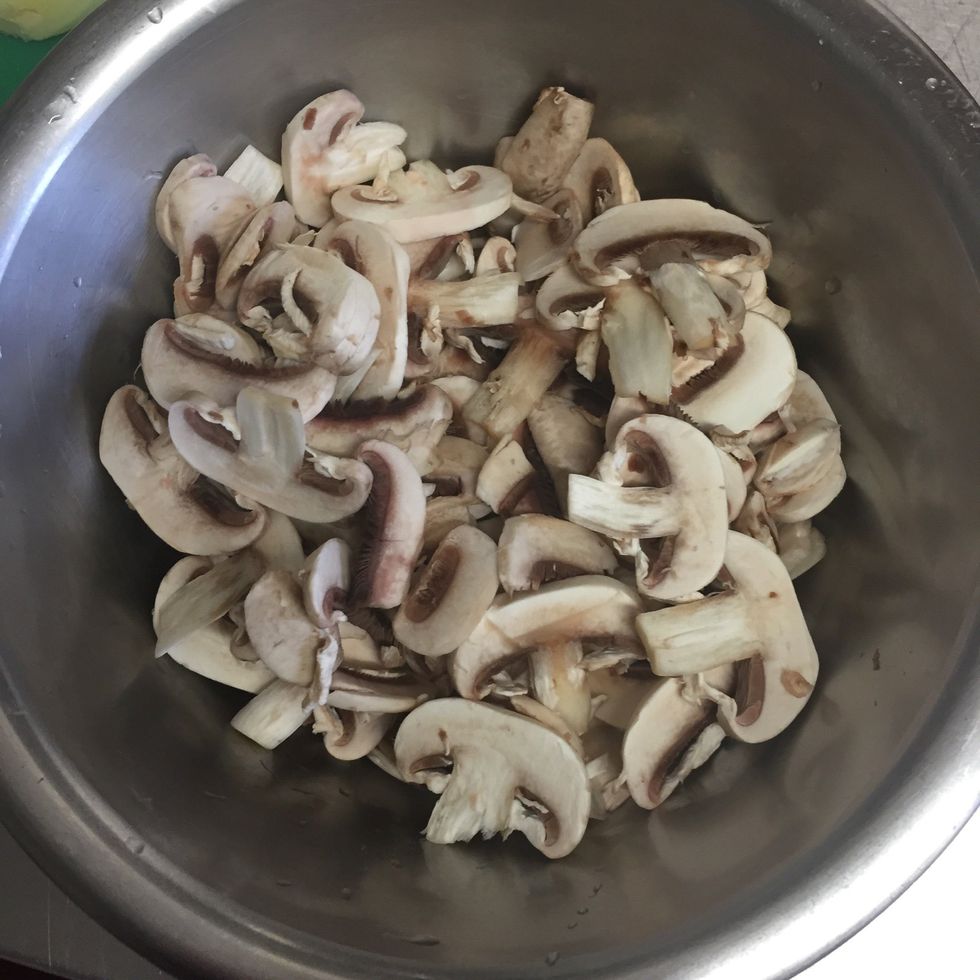 After you washed the mushrooms (and cut off the bottom part if too woody - my closed cup mushrooms didn't need that), slice them into about 3-4mm thin slices (as on the picture)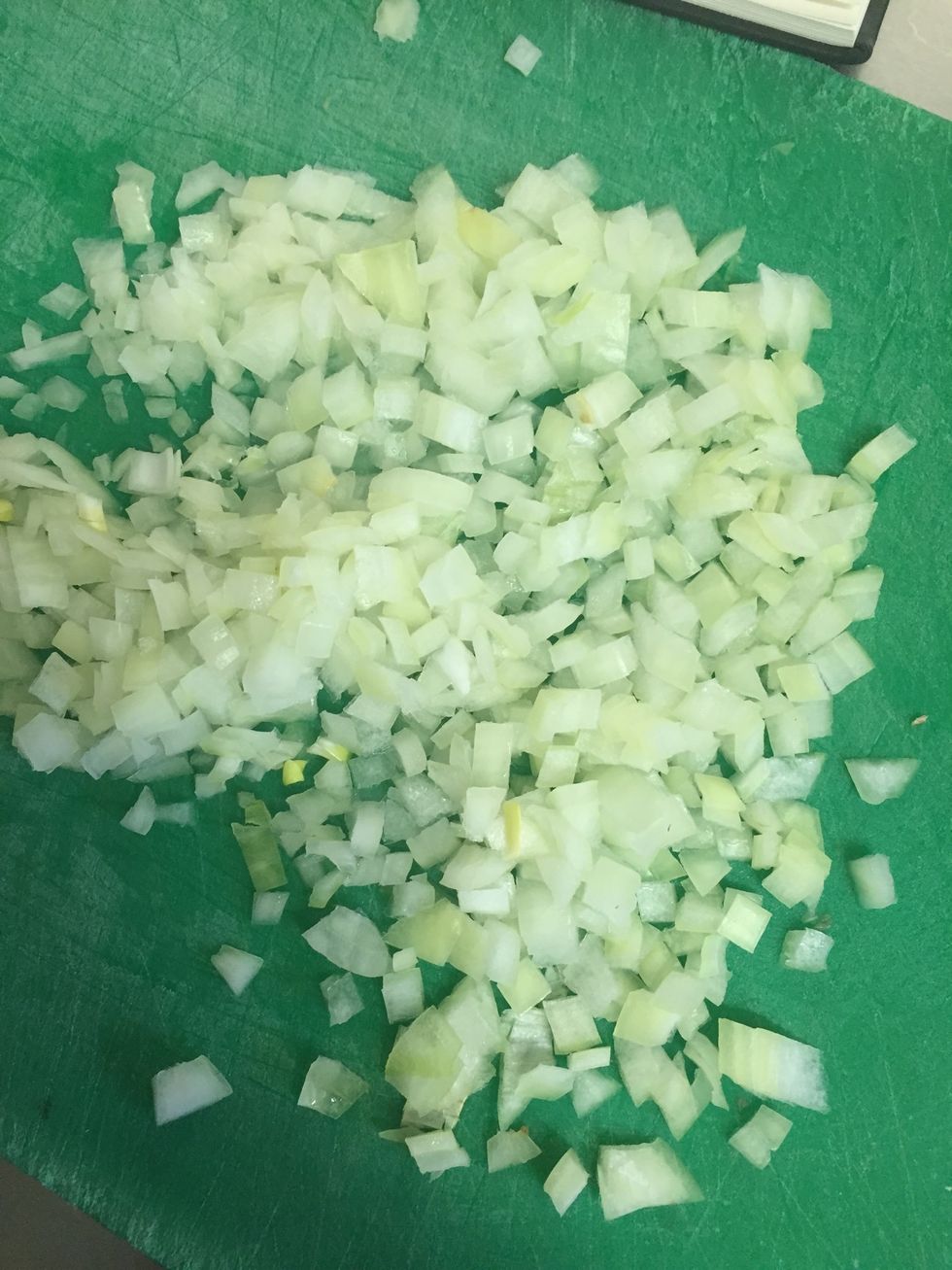 Dice the onion. Do it as small as you can unless you love bigger squares in your meals (like me)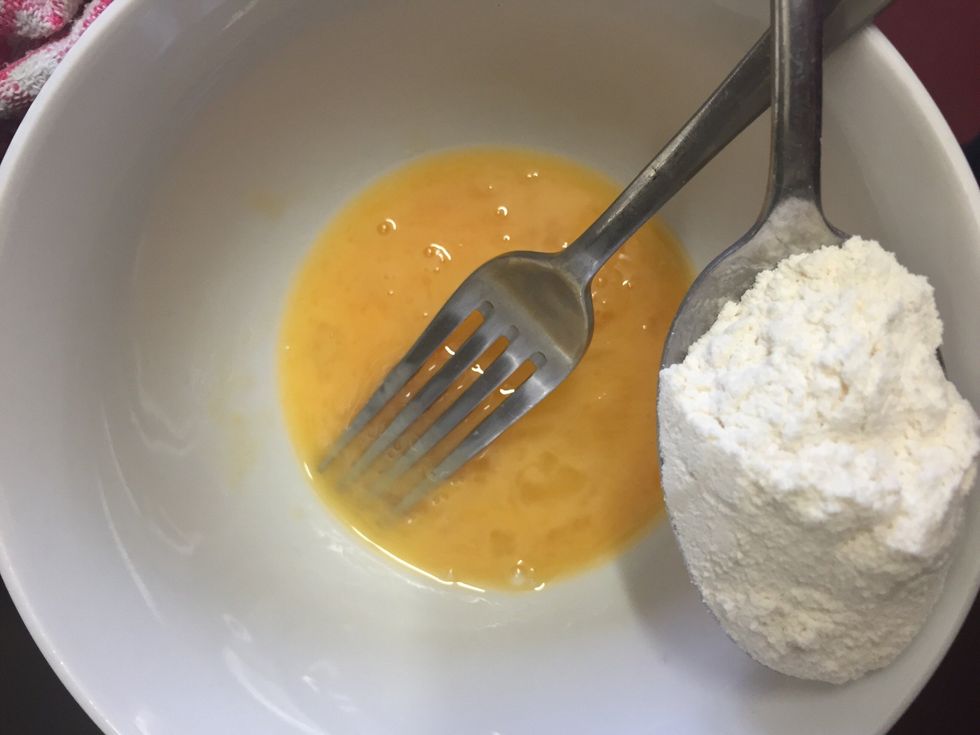 Beat the egg and add some flour to it (don't use all the flour as you will need some more later).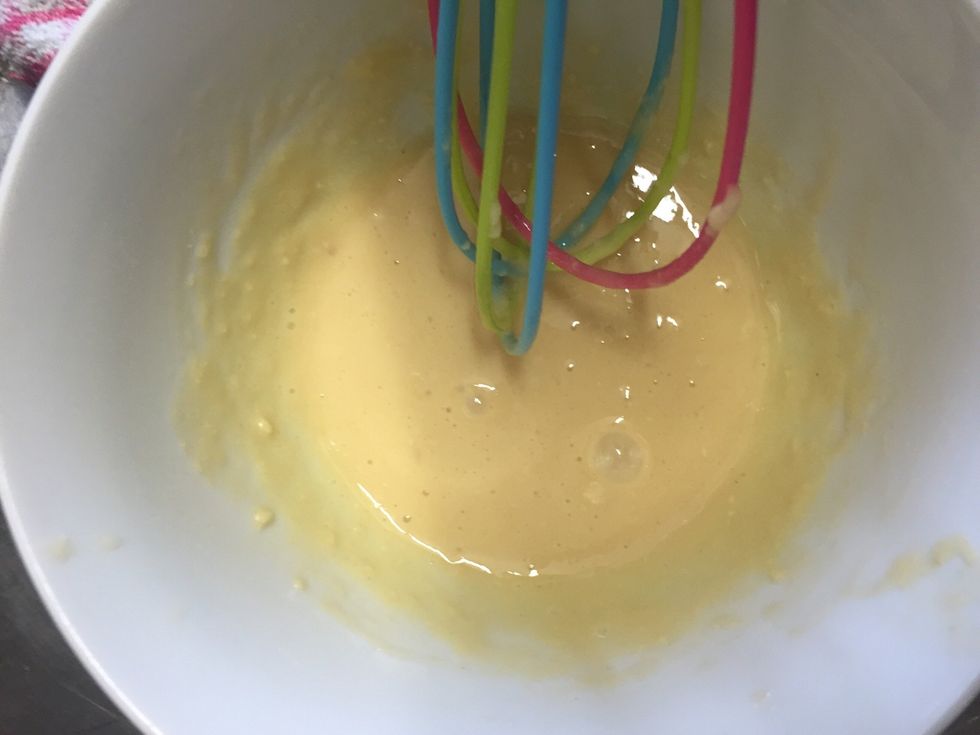 After beating the egg and flour together, add a pinch of salt and let it sit. It should be like a very runny dough.
Braise the onion on some oil (not too much). Keep it on low heat until it starts 'sweating' (releases the water). You can fasten that process by salting it a little.
Add the sliced mushrooms, stir and keep it on low/medium heat. The mushroom should start releasing its water as well.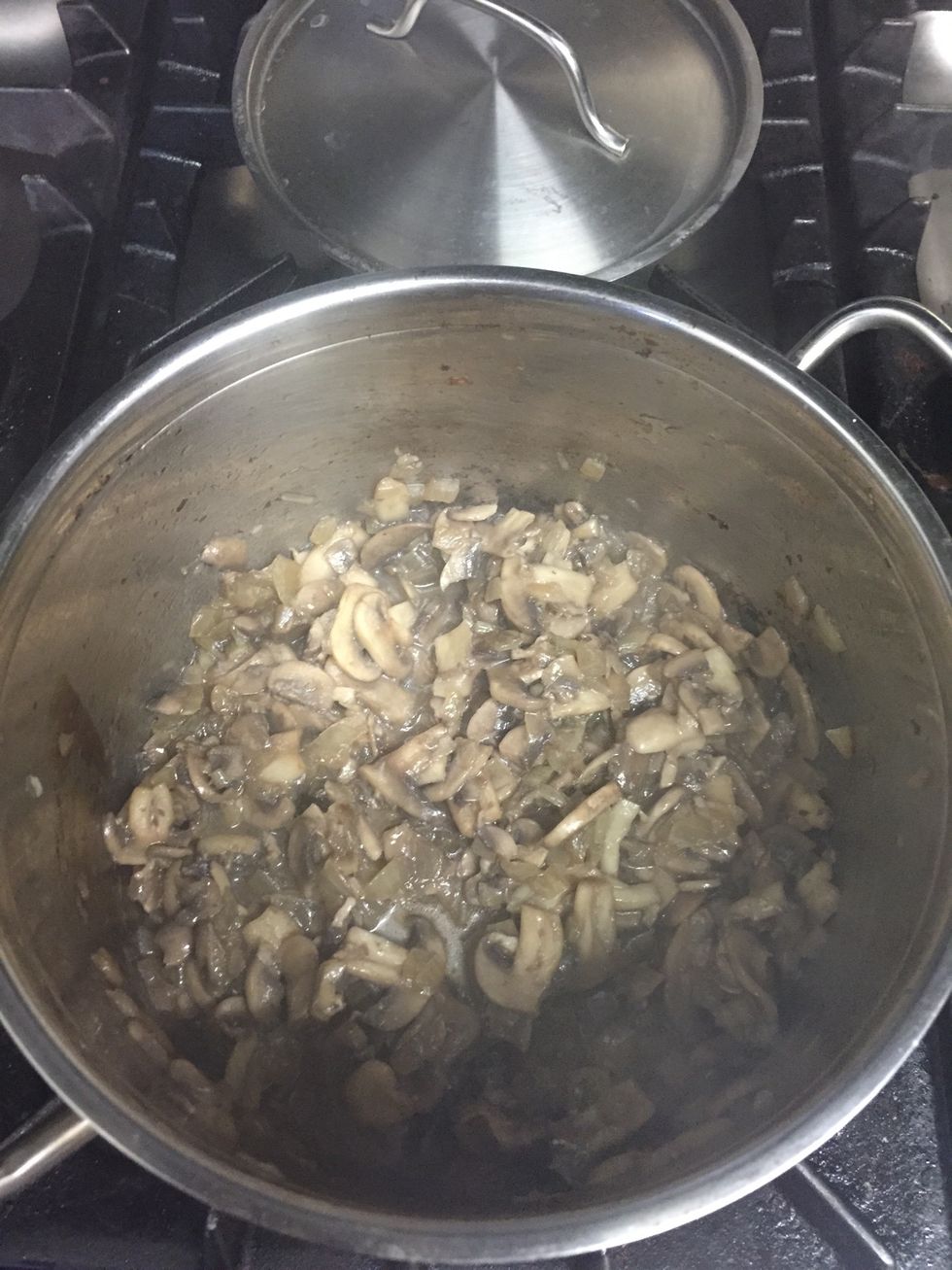 When the mushrooms and the onions cooked together keep on cooking until most of the water released has boiled.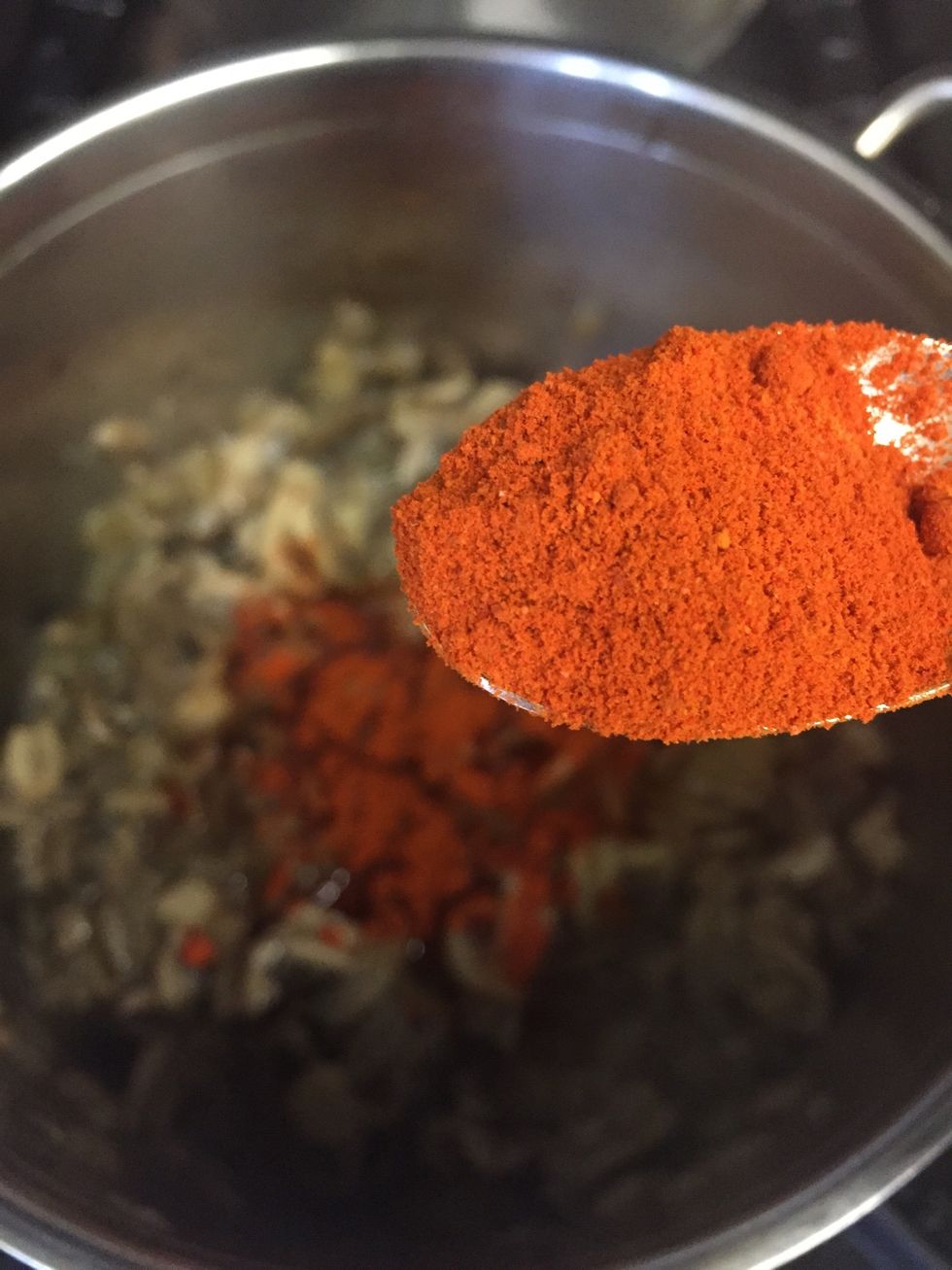 Take the pan off the heat and add the 2 teaspoons of paprika (you can add 3 if you like it). Make sure the pan is off the fire as the paprika could turn bitter if burnt (and it burns FAST).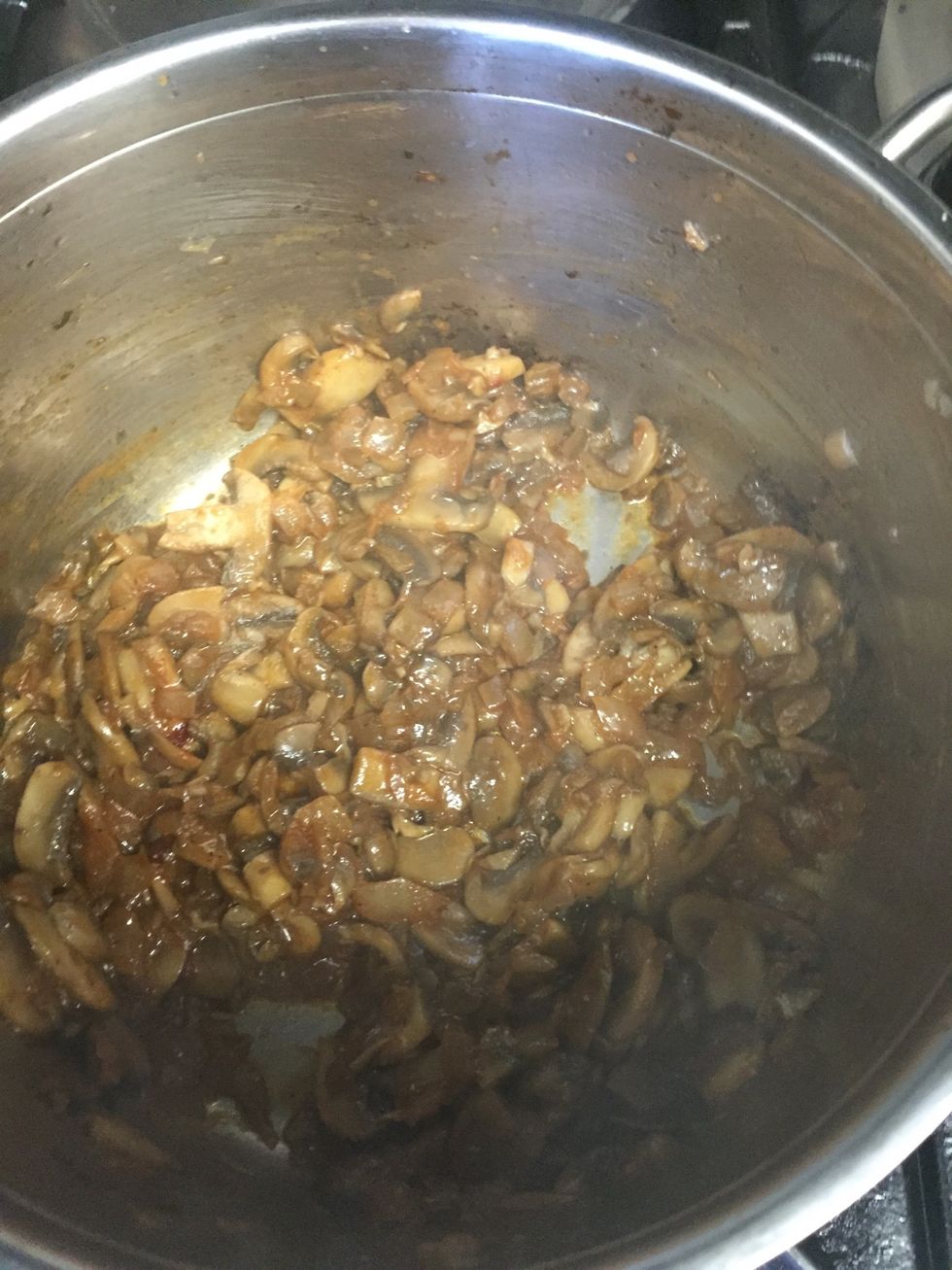 After stirring it should look like this. At this stage you can add the pepper and some more salt to it and pop it back on the heat.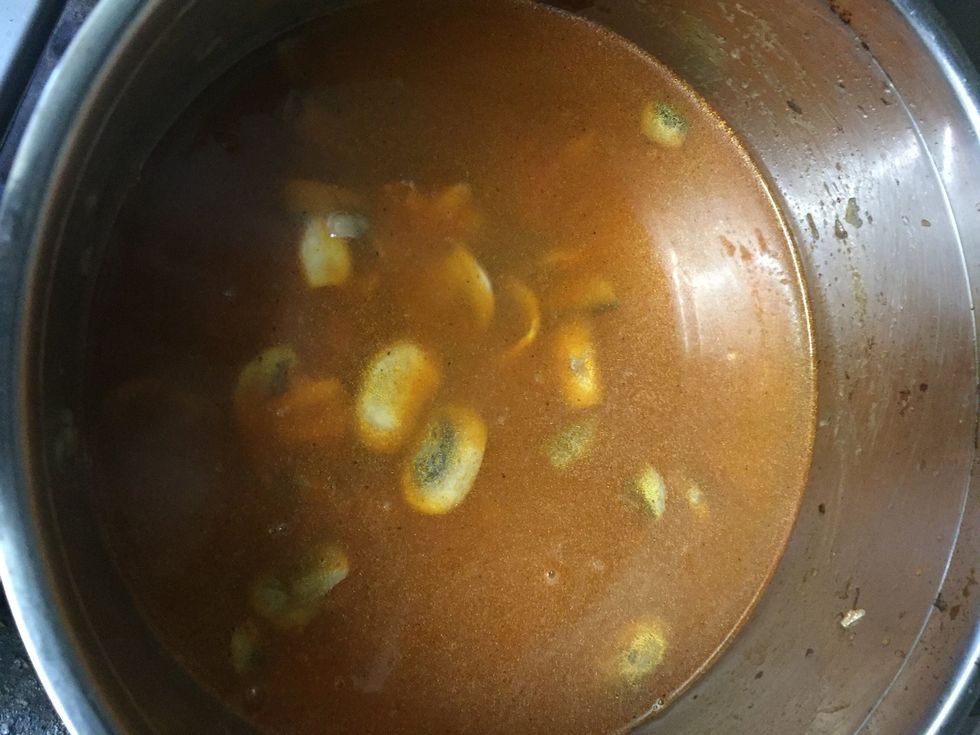 Stir a couple of times, fill it up with 1litre water and bring it to the boil.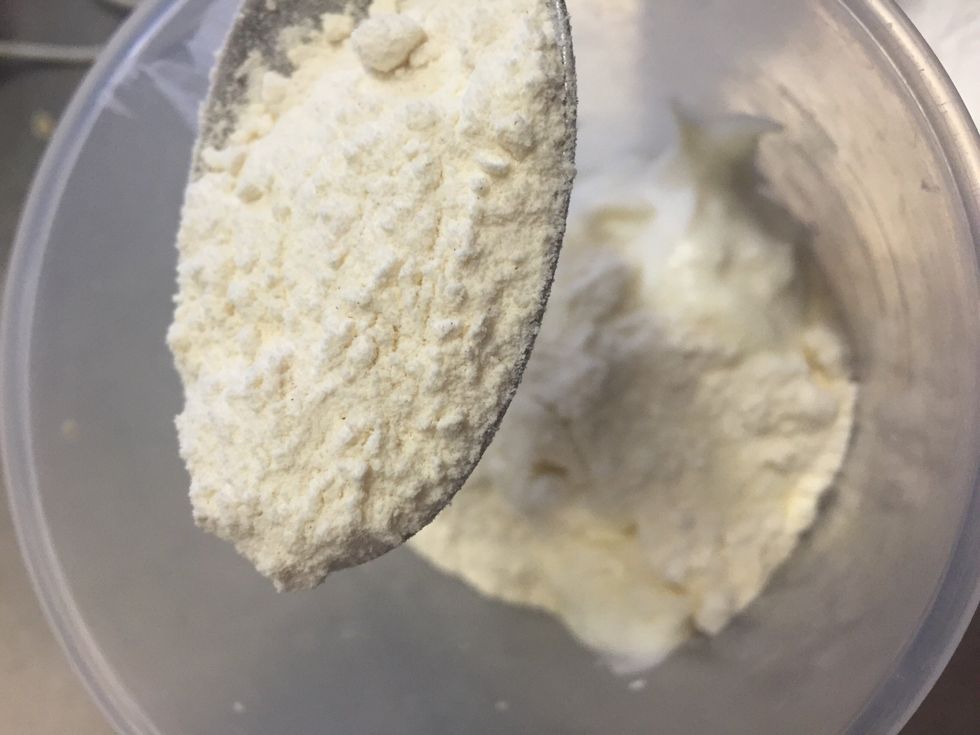 While you're waiting mix the sour cream/creme Fraiche with 2 flat tablespoons of flour.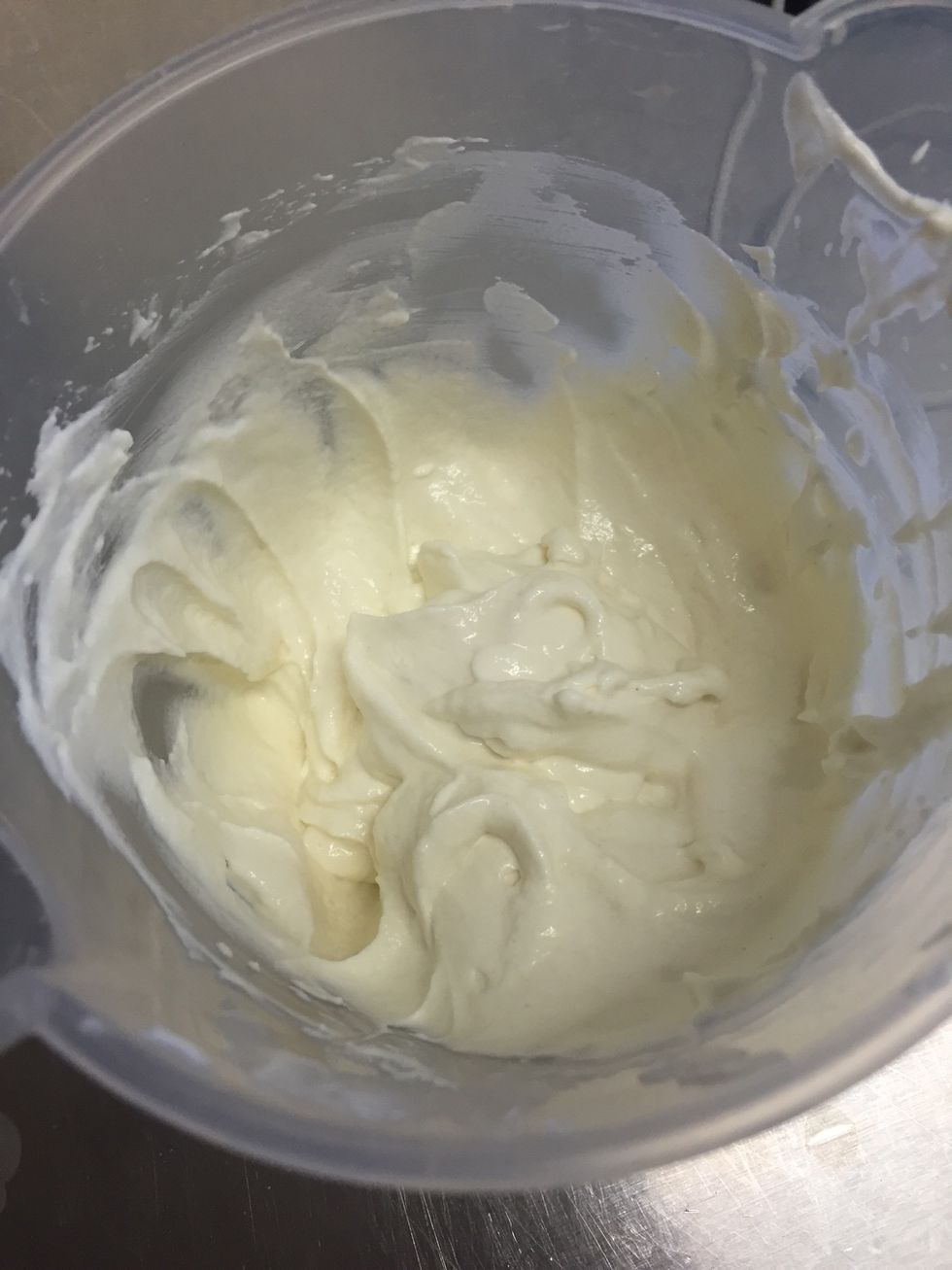 Make sure you mix them all well and there's no dry powder flour left anywhere.
After boiling the soup for about 15-20min, take it off the heat. That's when you add the sour cream-flour mixture.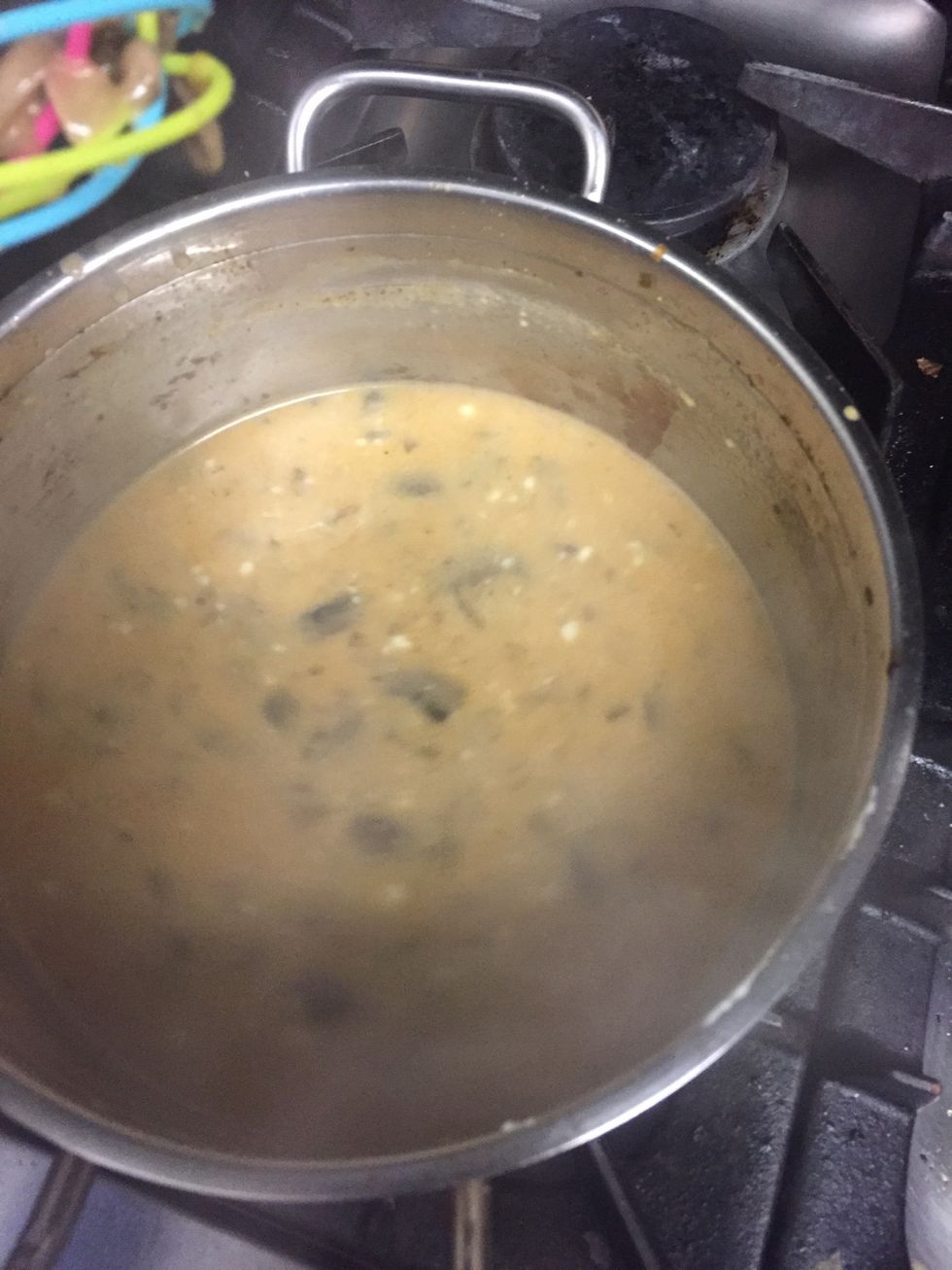 If the mixture is still quite runny (made with sour cream) pour it in the soup. If it's a bit thicker (made with Creme Fraiche) pour a few spoonfuls of soup in the mixture, and then pour in the soup.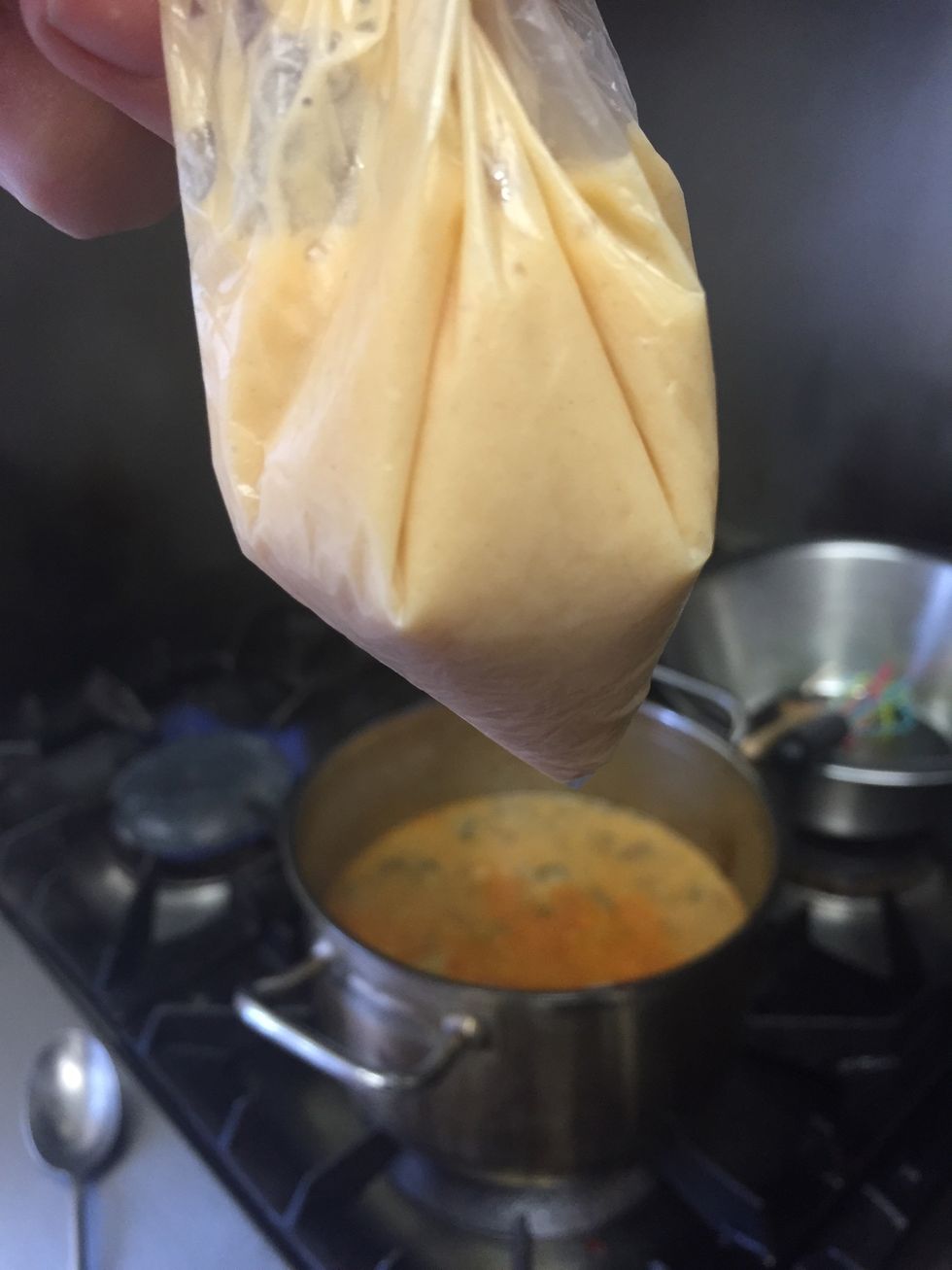 Grab a freezing bag and fill up with the runny dough we made at steps 4-5. Cut a little hole at the bottom. It the meantime bring the soup back to the boil now with the sour cream-flour mixture in it.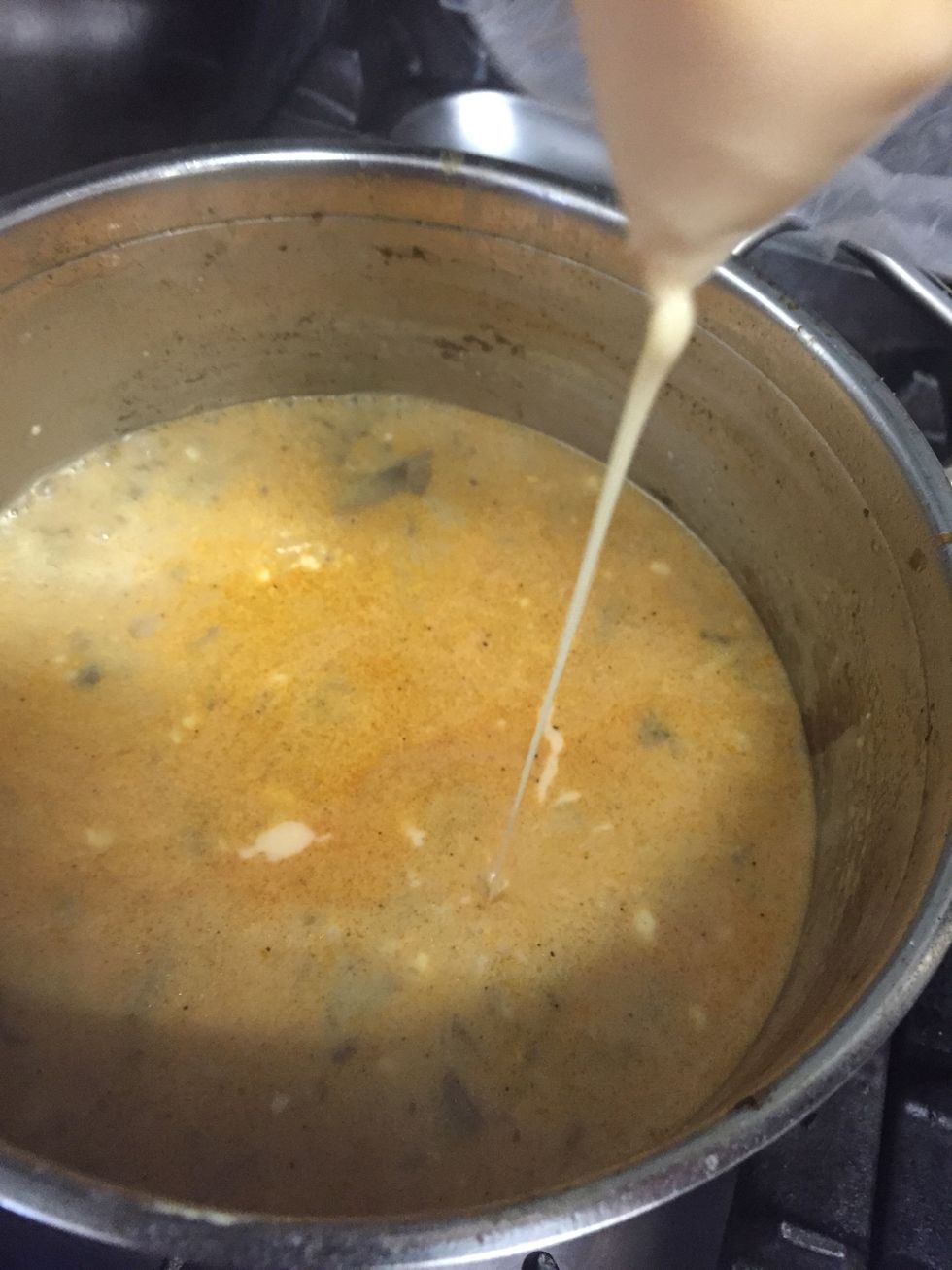 Slowly start dripping the dough in the soup. You can leave one long line (it will break eventually) or small little balls - it's up to you. Taste it - if you need to add more salt this is the moment!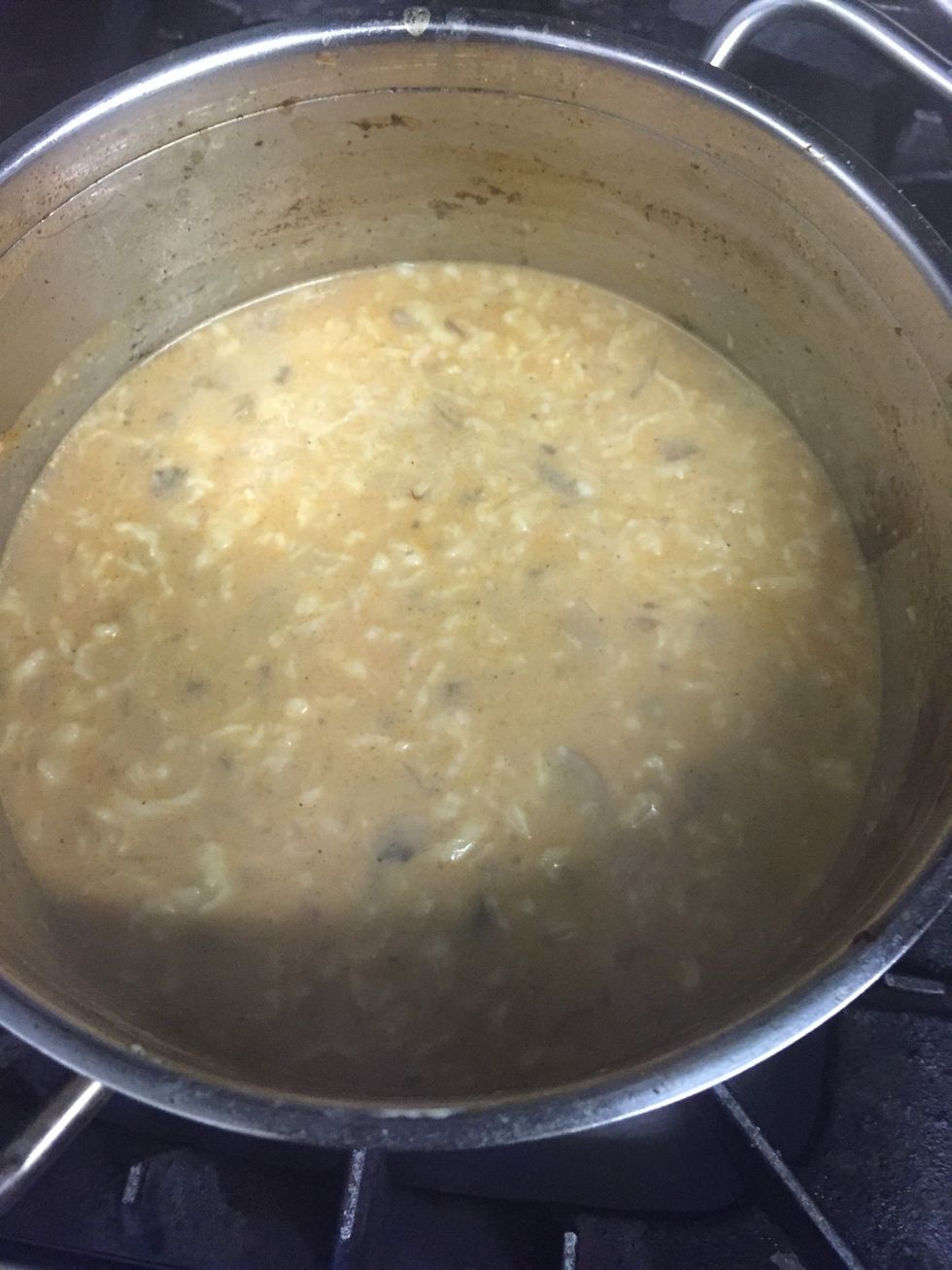 Boil it a bit longer until the dough gets thicker and you're done!
Enjoy!!
300.0g Mushroom (Porcini if you've got)
1.0 Onion
2.0tsp Paprika powder
200.0ml Sour cream or Creme Fraiche
50.0g Plain flour
1.0g Egg
Salt
Pepper