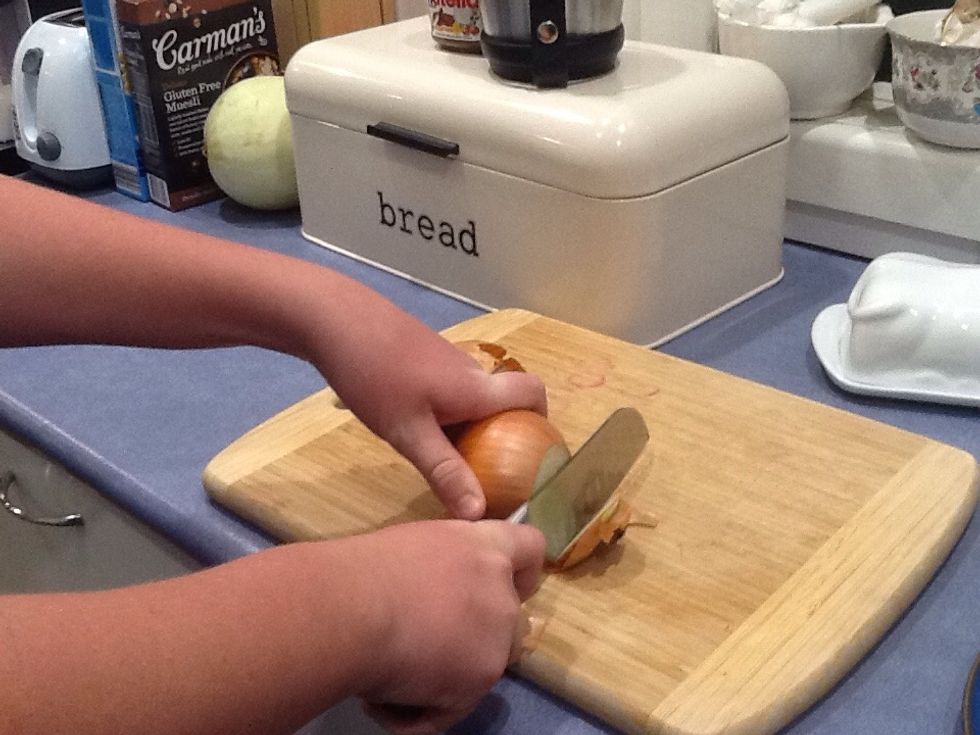 Chop one brown onion into fine pieces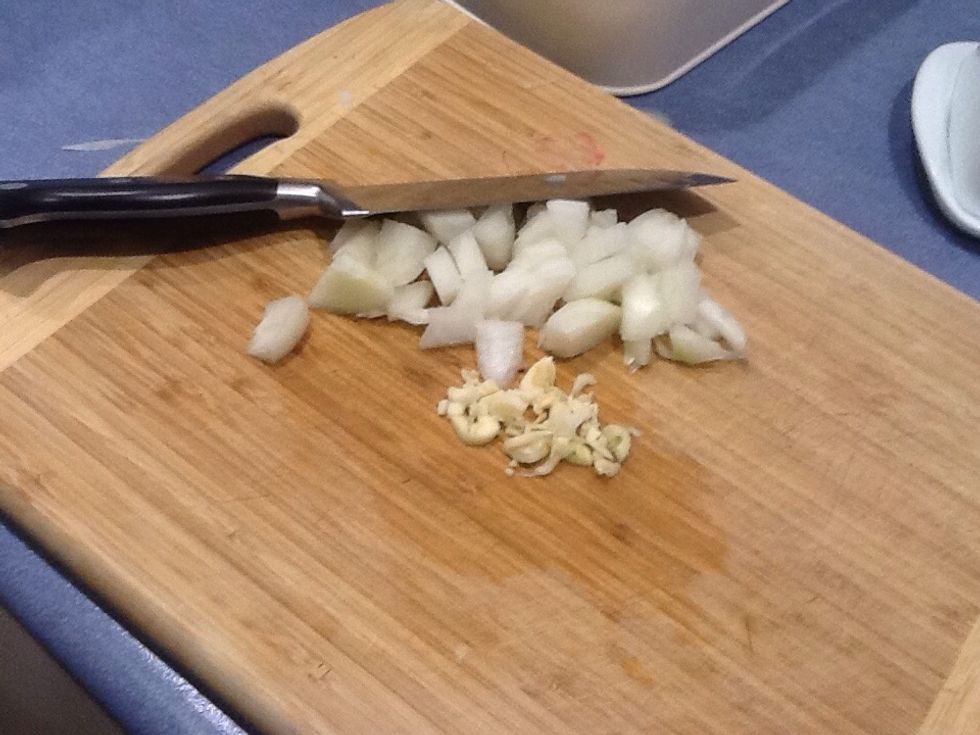 Peel and finely chop garlic cloves.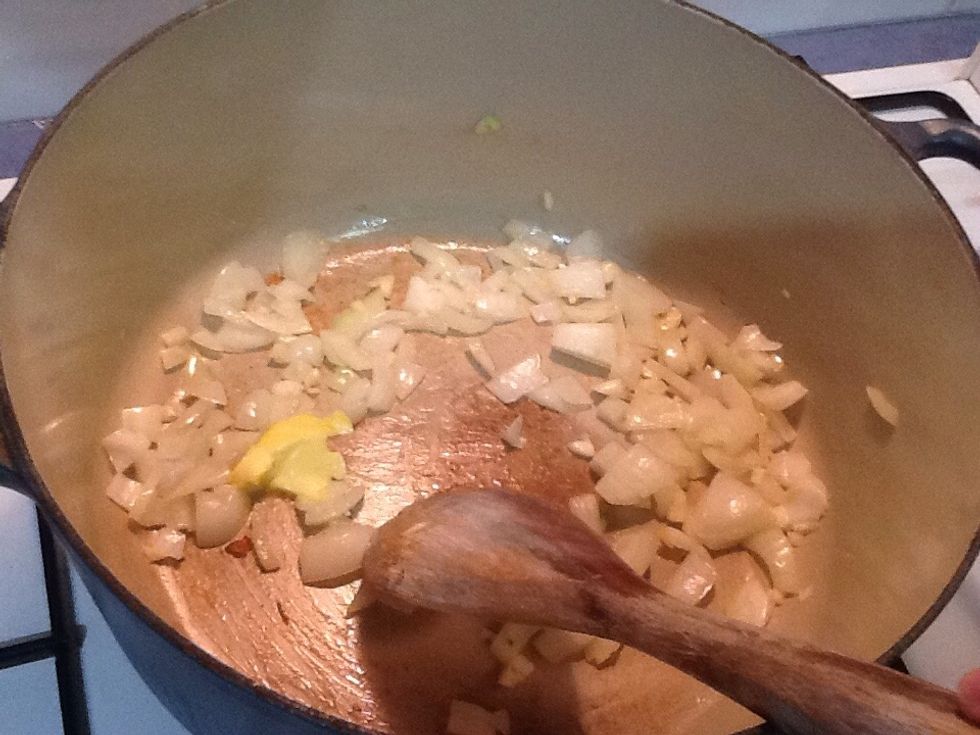 Add a small knob of butter to a heavy based sauce pan and sauté onion and garlic for two minutes on a medium heat.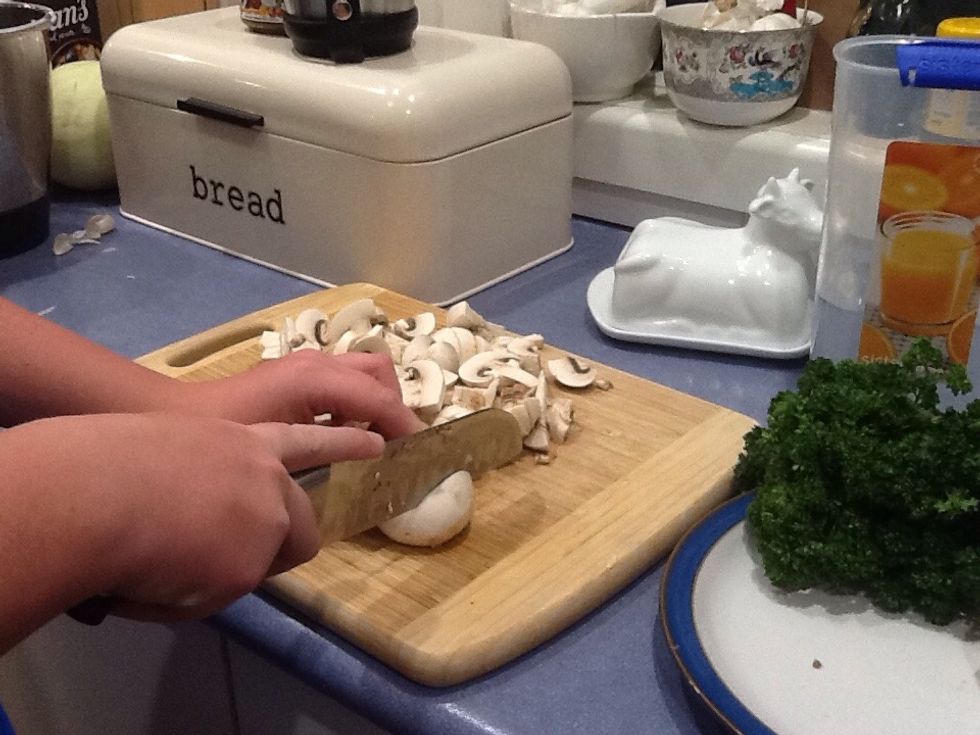 Roughly chop washed mushrooms and add to sauté pan, stir to combine mixture.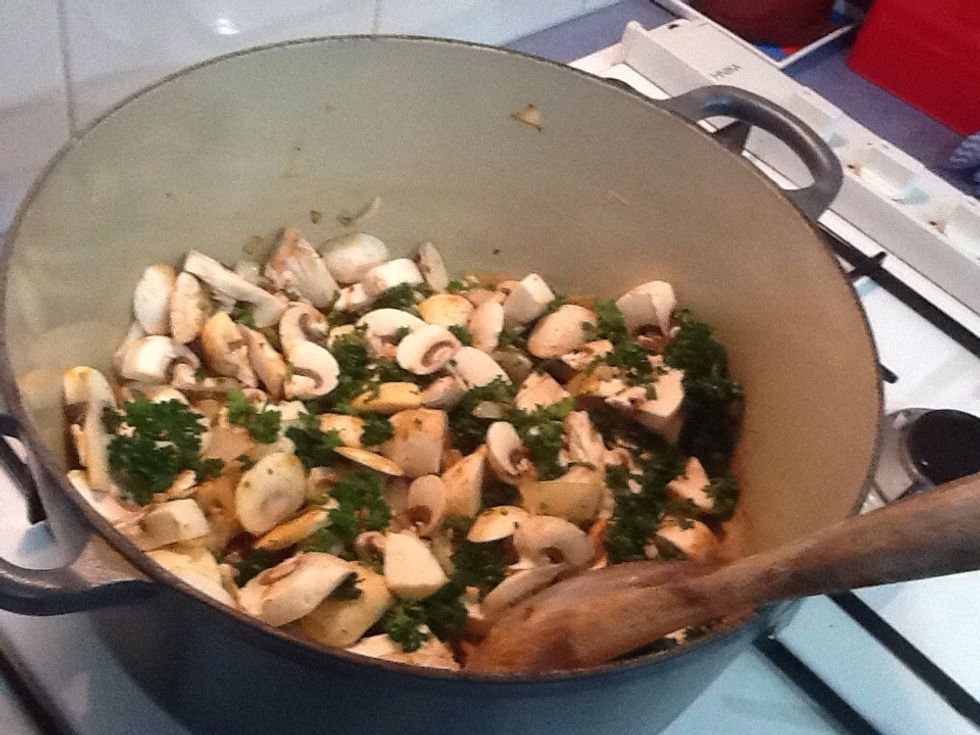 Add chopped parsley.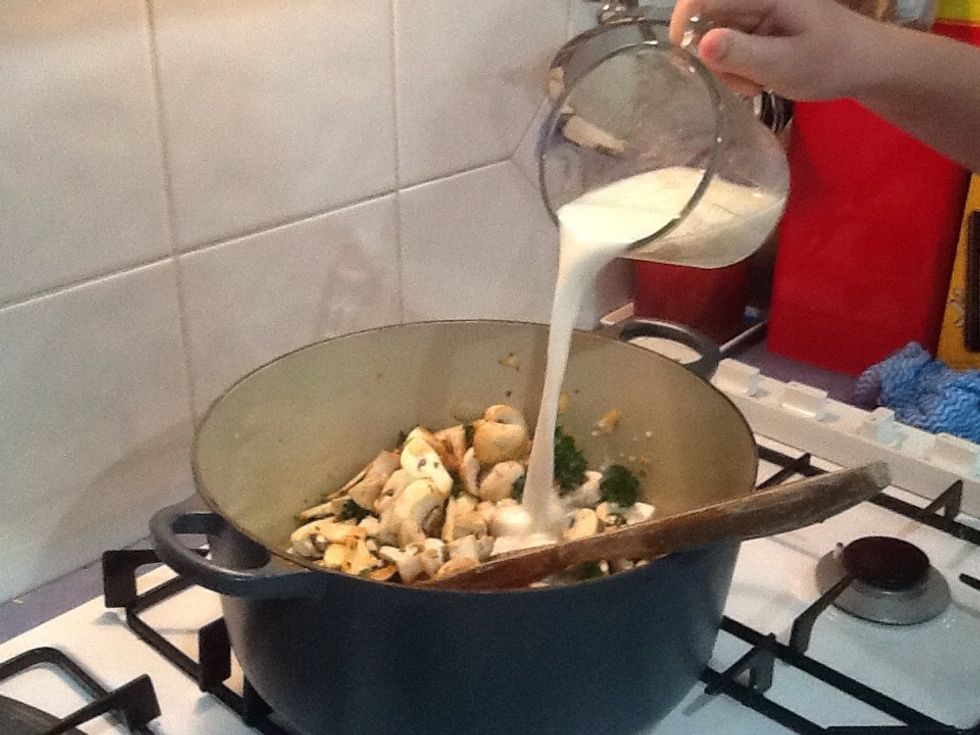 Add milk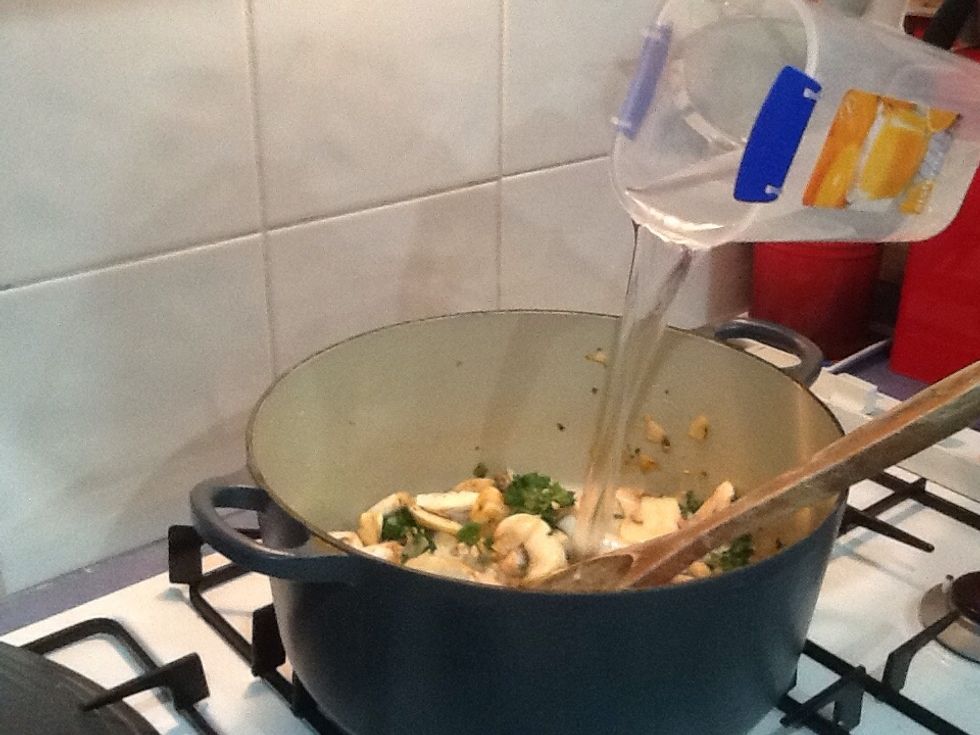 Add water and vegetable stock.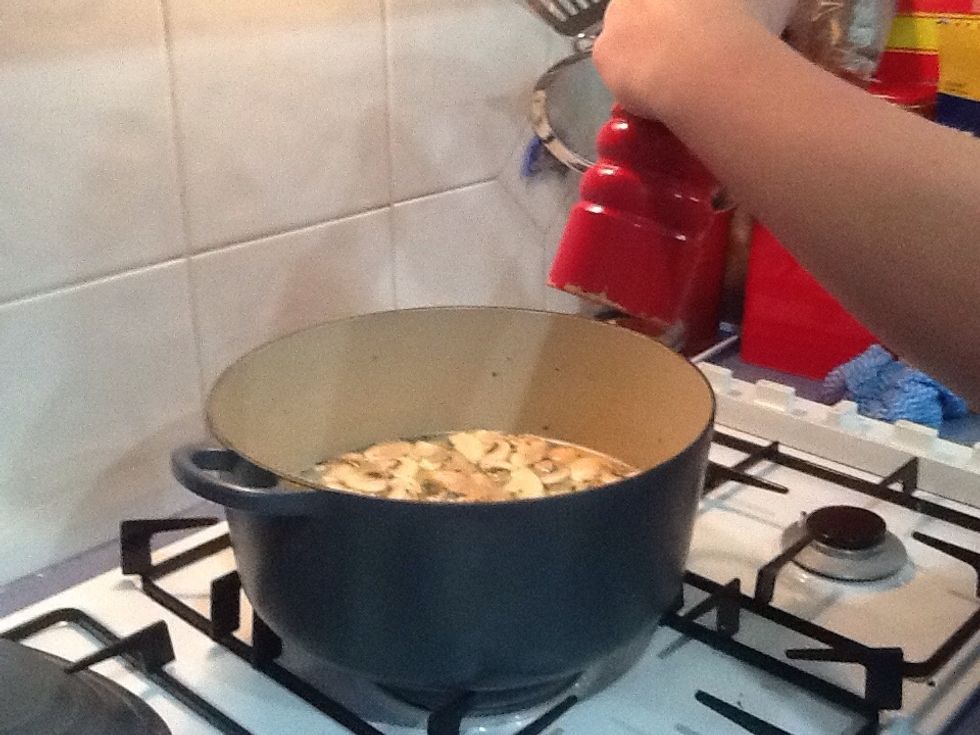 Add salt and pepper.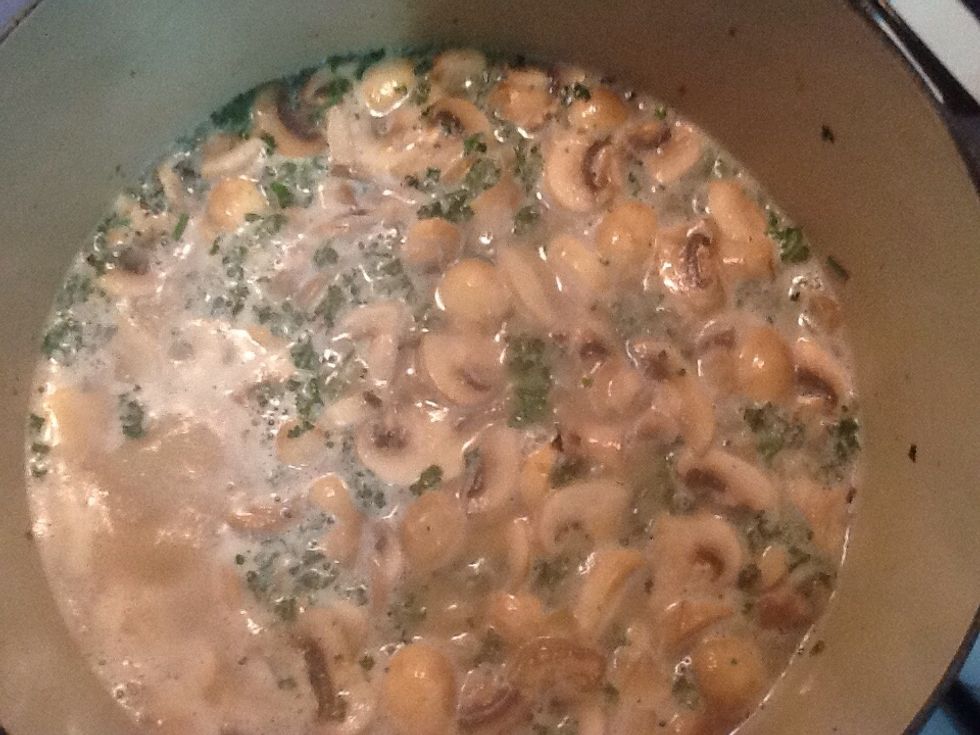 Bring to a gentle simmer for twenty minutes.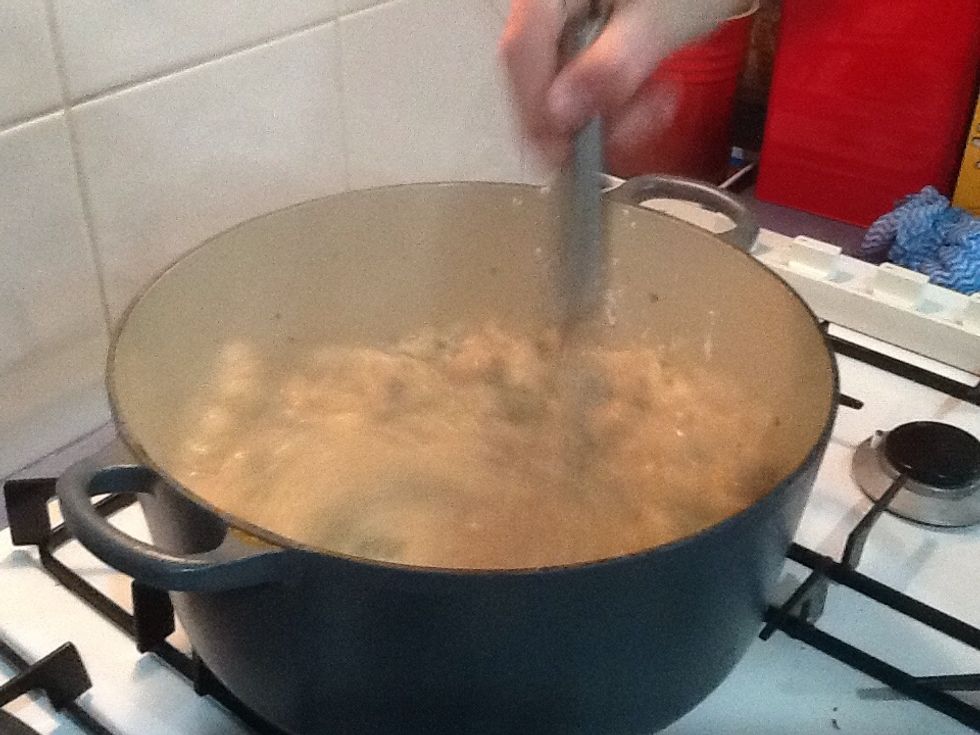 Add flour and whisk to avoid lumps.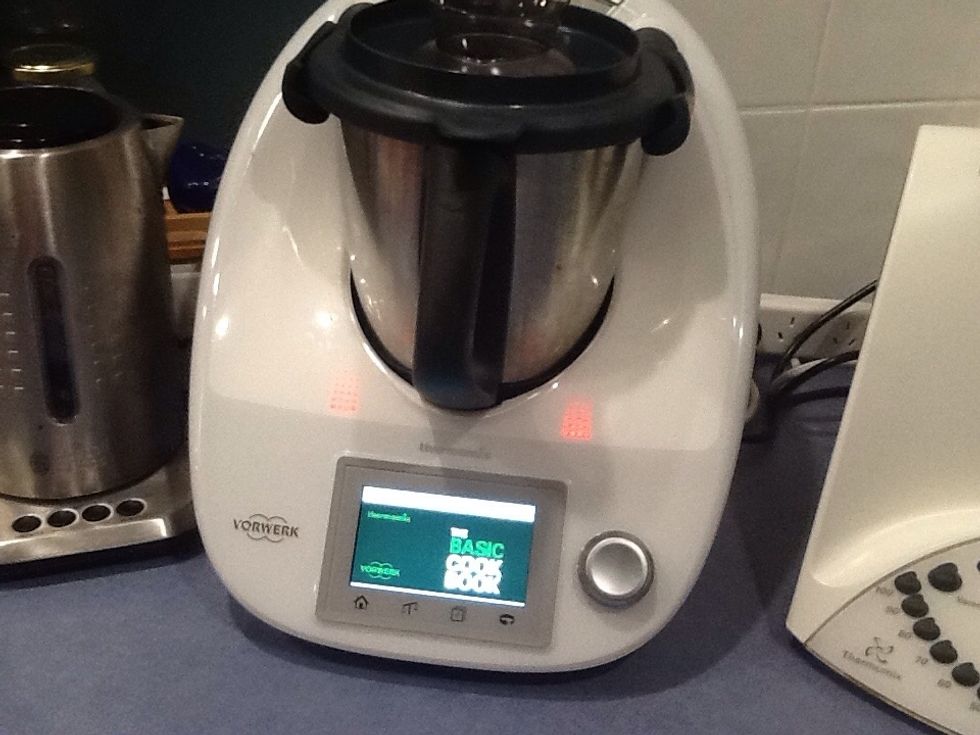 Add to blender and chop for 20 seconds on a medium speed.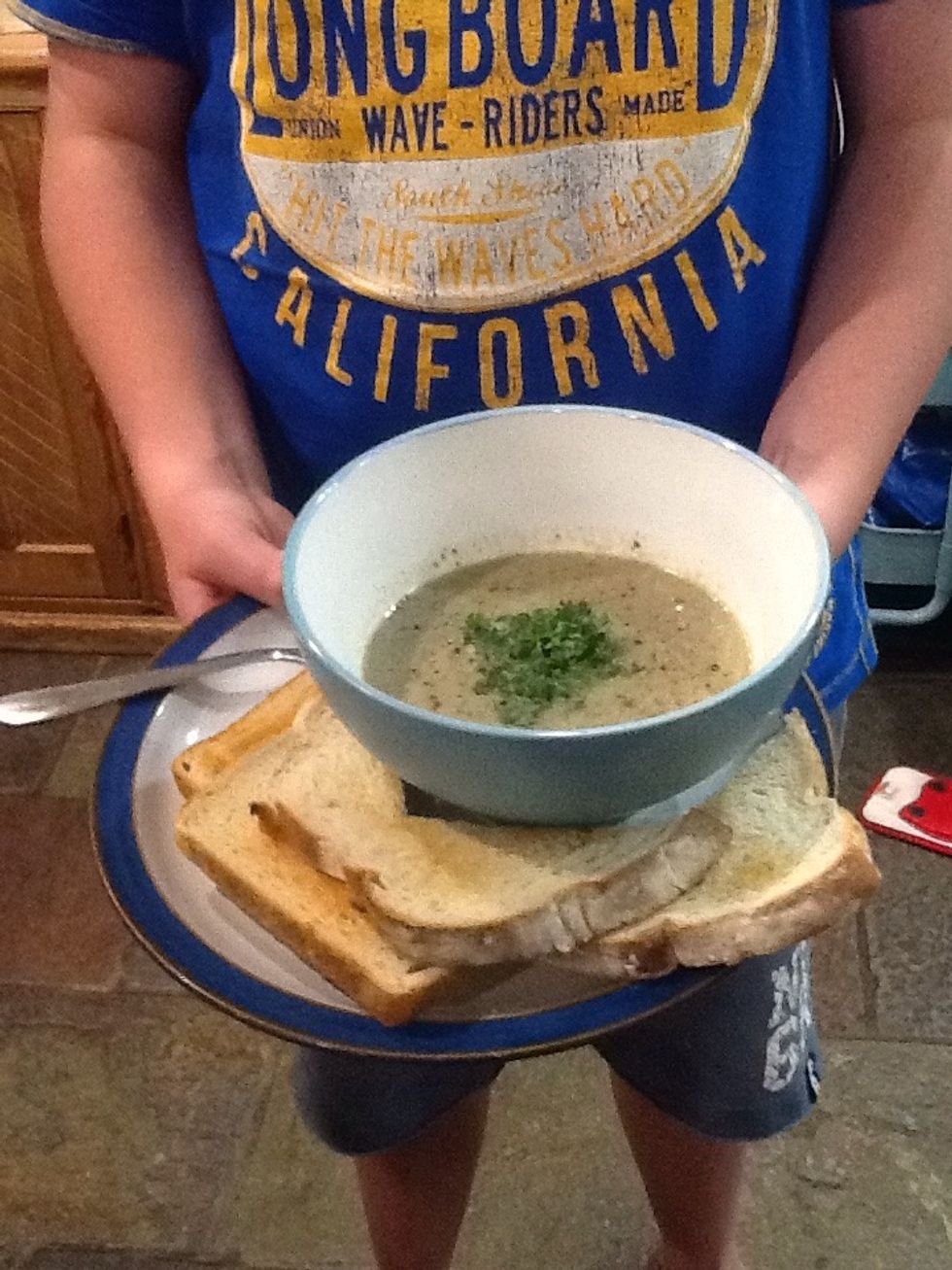 Serve into bowl and garnish with parsley and pepper. Serve hot and enjoy with your favourite side of toast or bread. Delicious!!
4 Sprigs Fresh parsley
200g button mushrooms
700ml water
200ml Milk
1tbsp vegetable stock
50g plain flour
Salt and pepper to taste
1 medium brown onion
2 garlic cloves
A small knob of butter