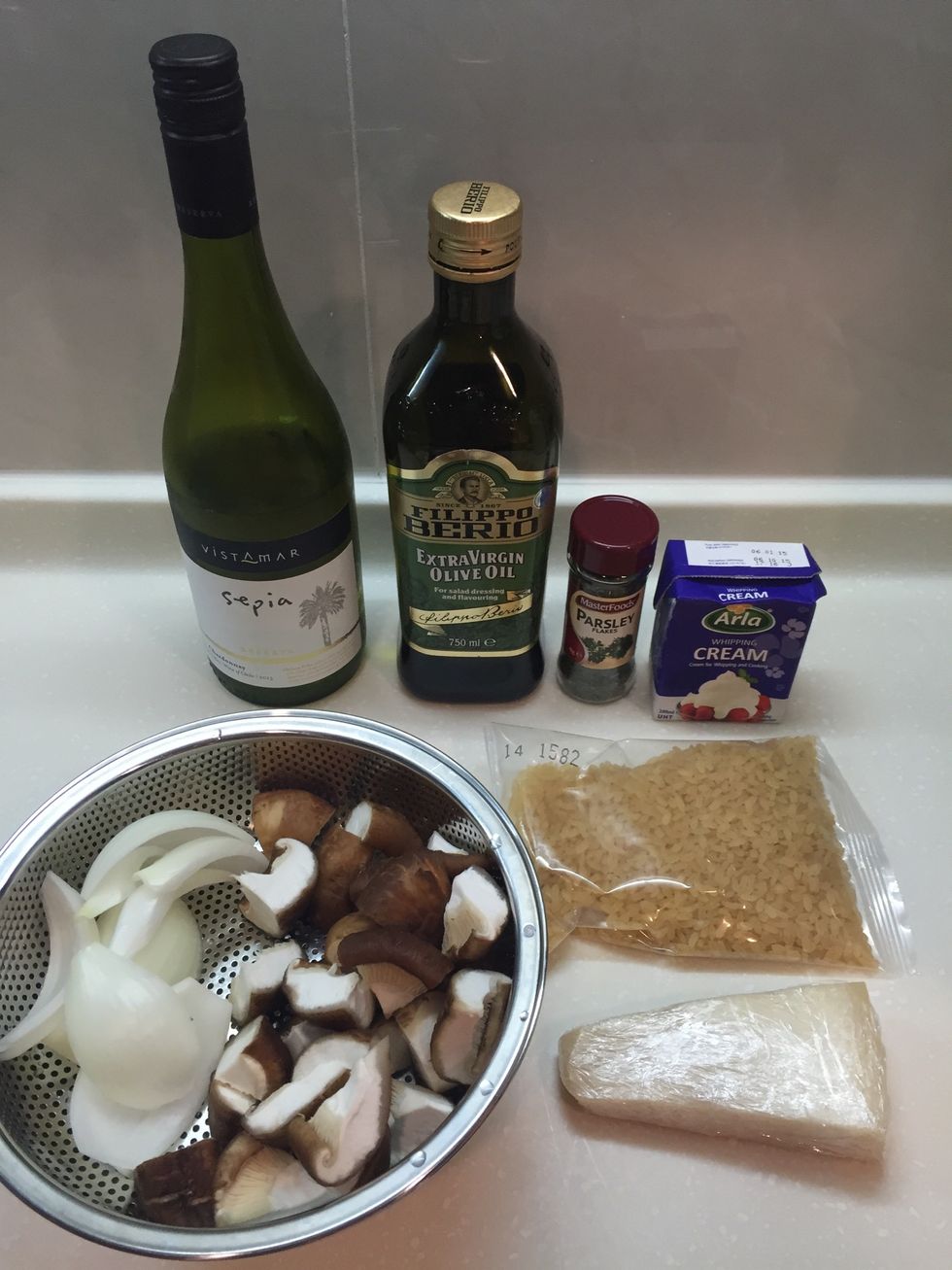 Prepare the ingredients. For a two people serving, use 1/2 a glass of wine and 1/4 of an onion.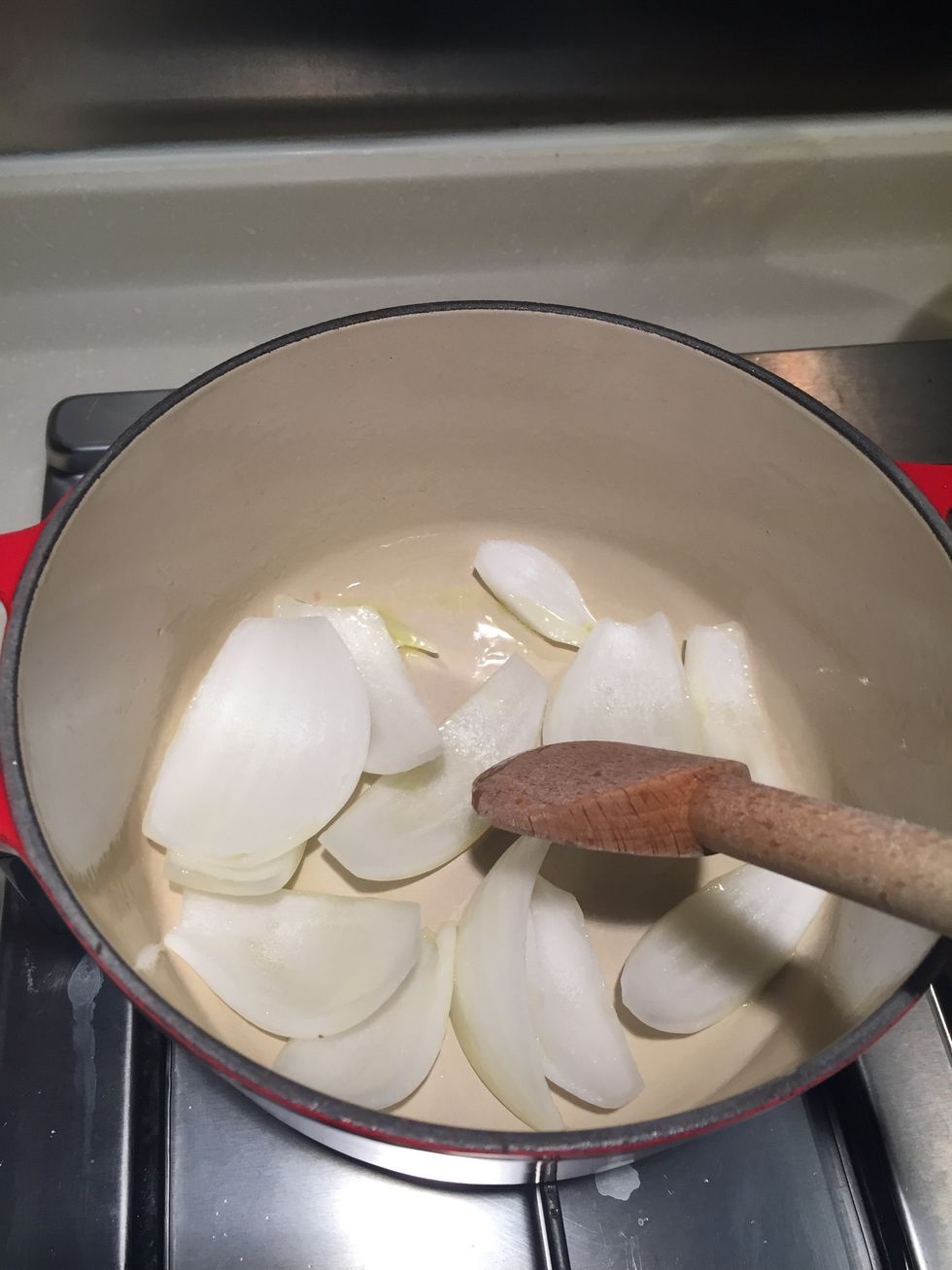 Preheat a deep pan. Add the olive oil and cook the onions.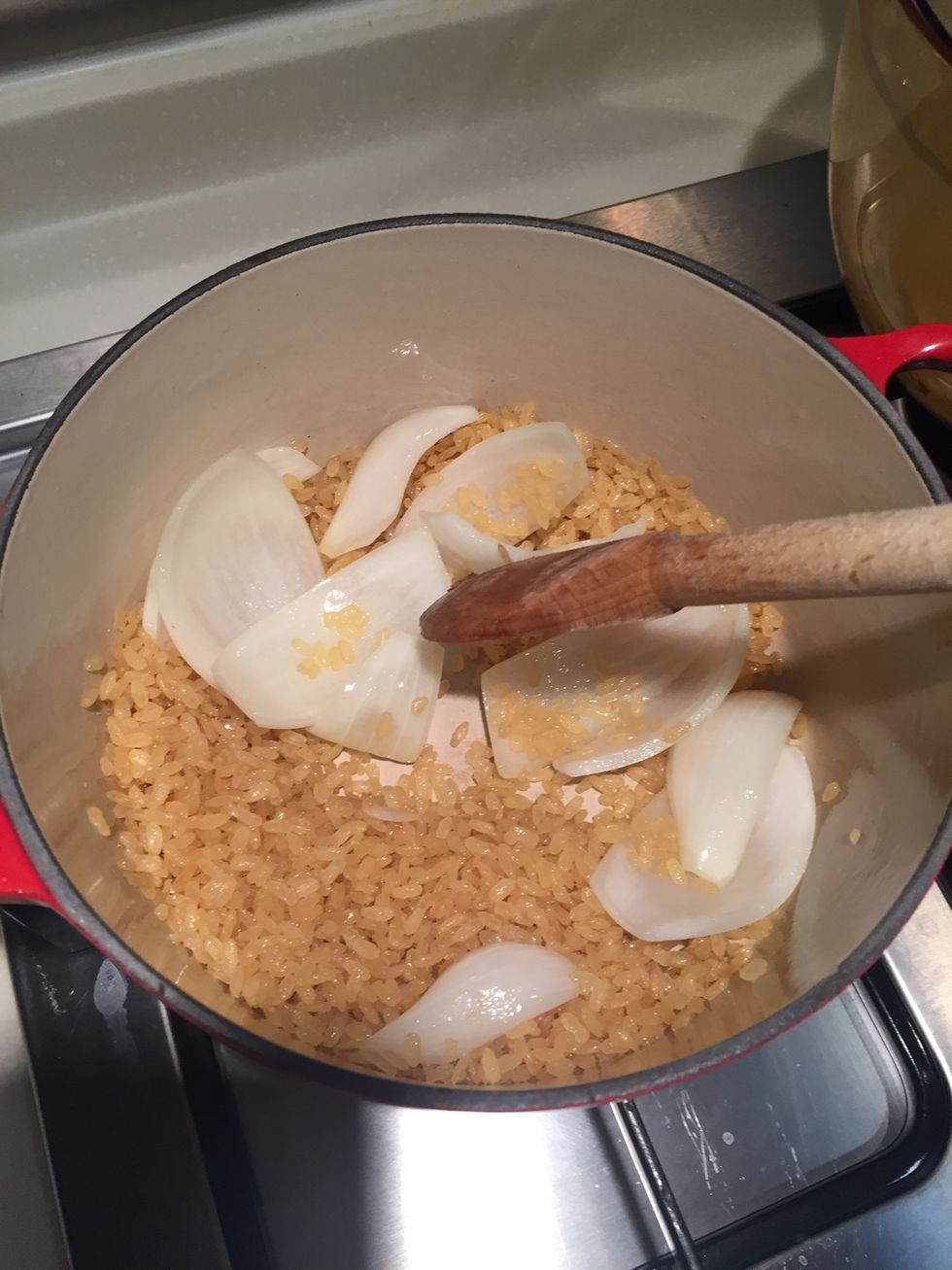 Add the risotto and stir.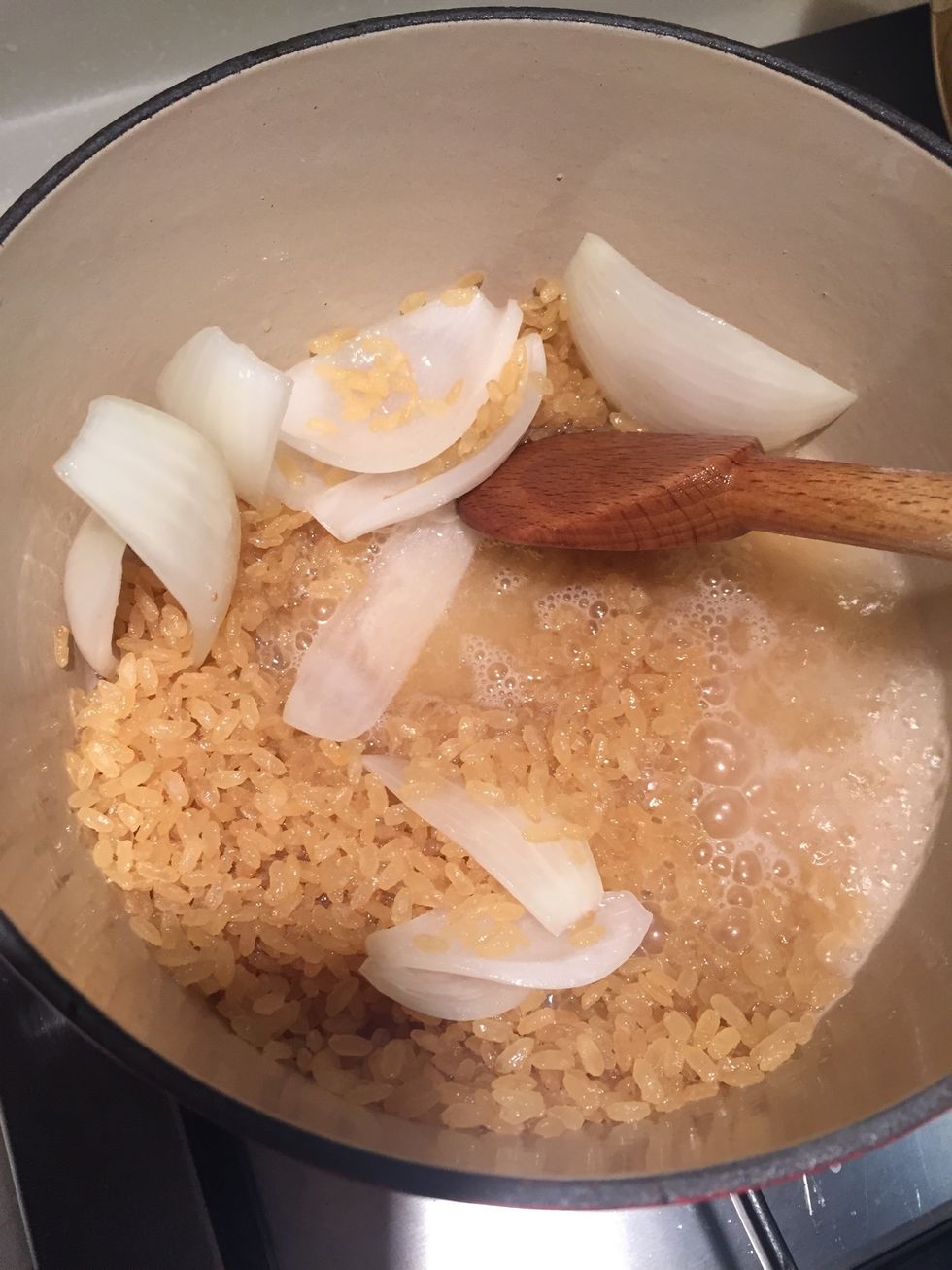 Add wine. Keep stirring.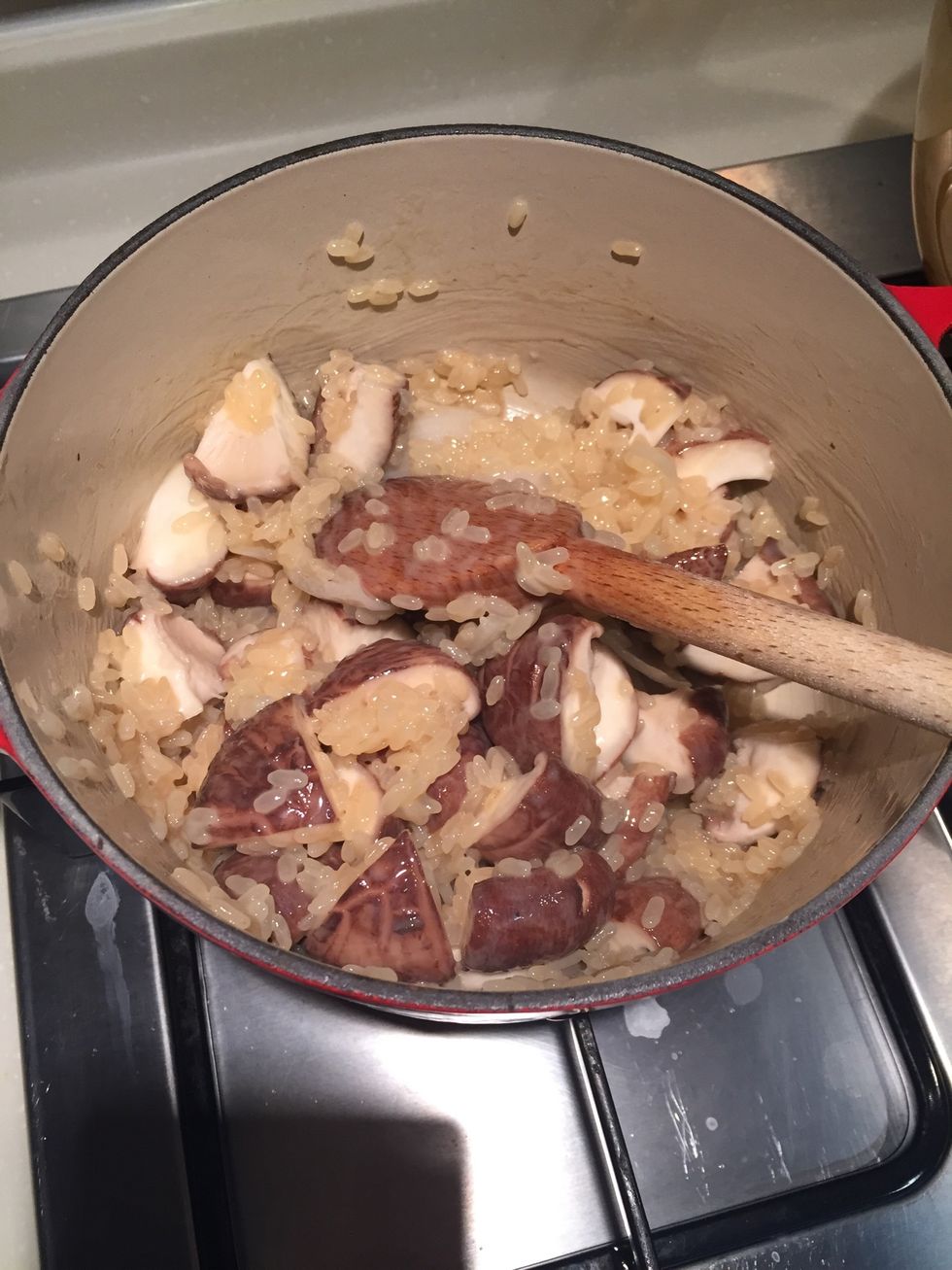 After you have cooked the risotto in the wine for a while, add the mushrooms.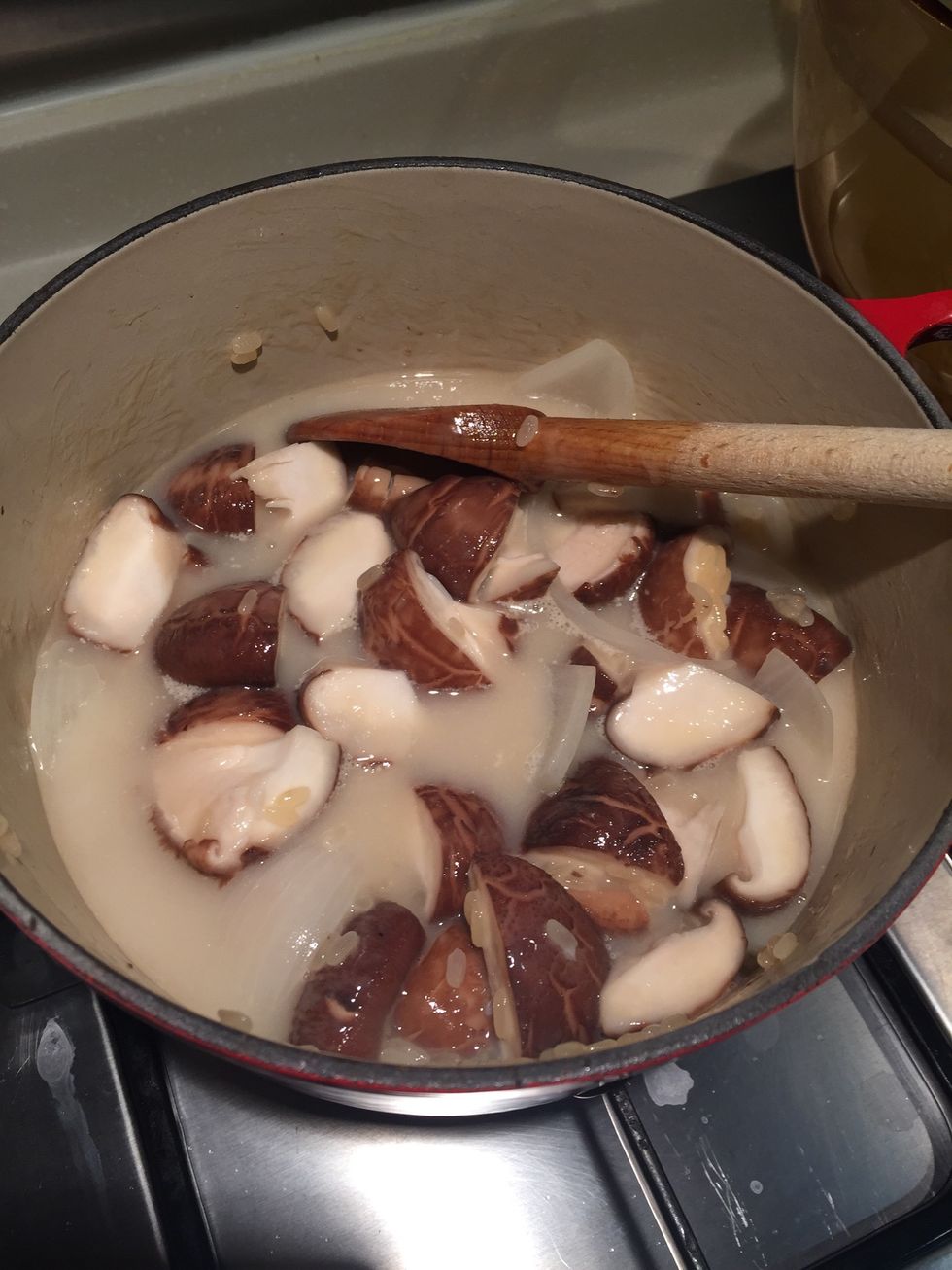 Add hot water, enough to cover all the contents in the pan.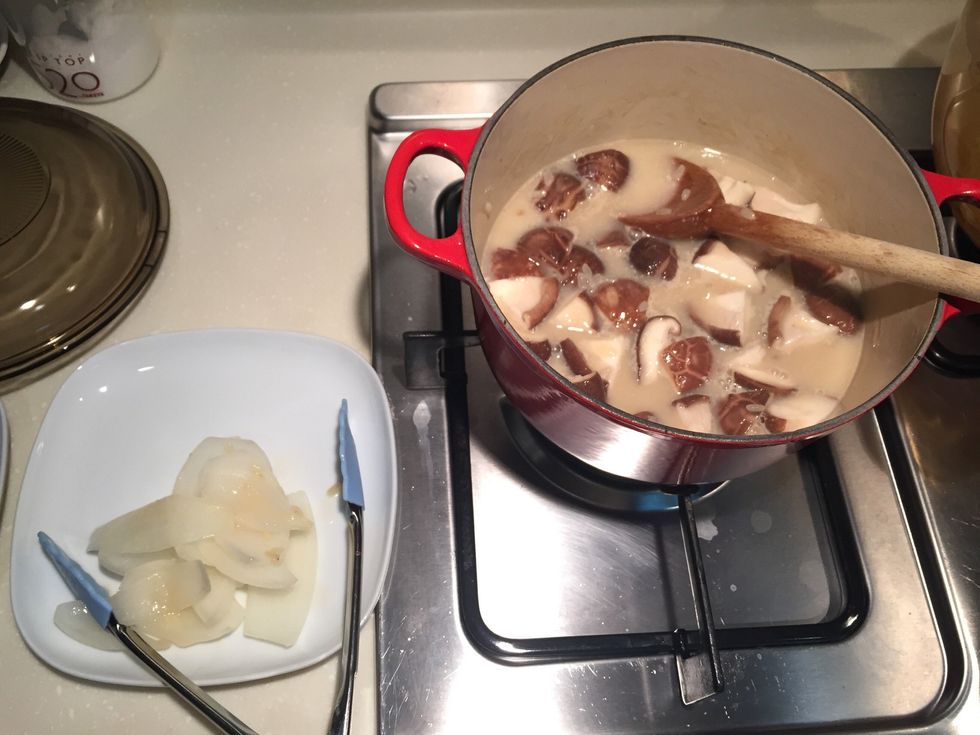 At this stage, you may want to discard all the onions so that the onion taste will not overpower the risotto.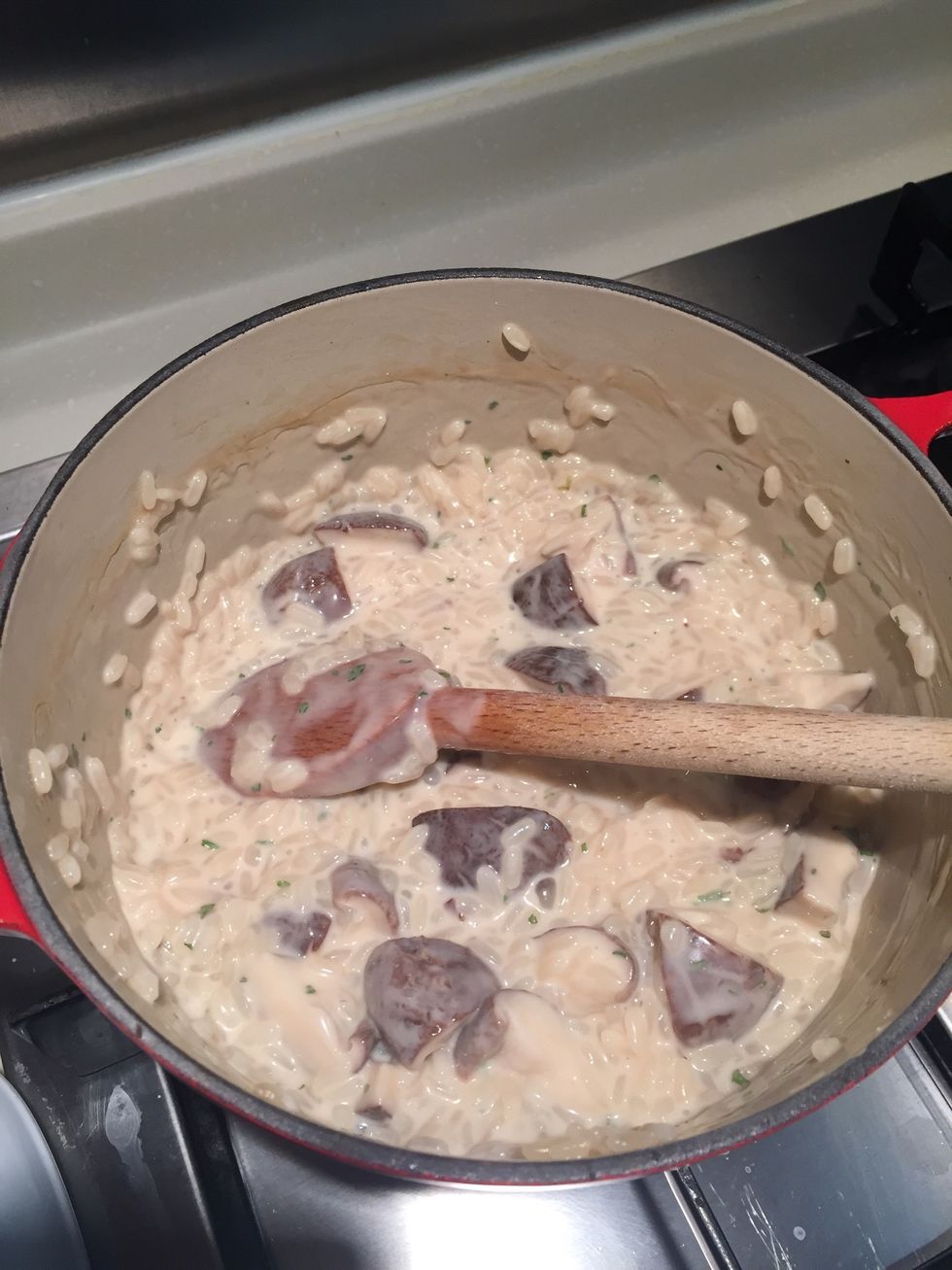 Let the risotto cook for about 12-15min, stir often to combine and avoid it sticking to the pan. Then add in the cream.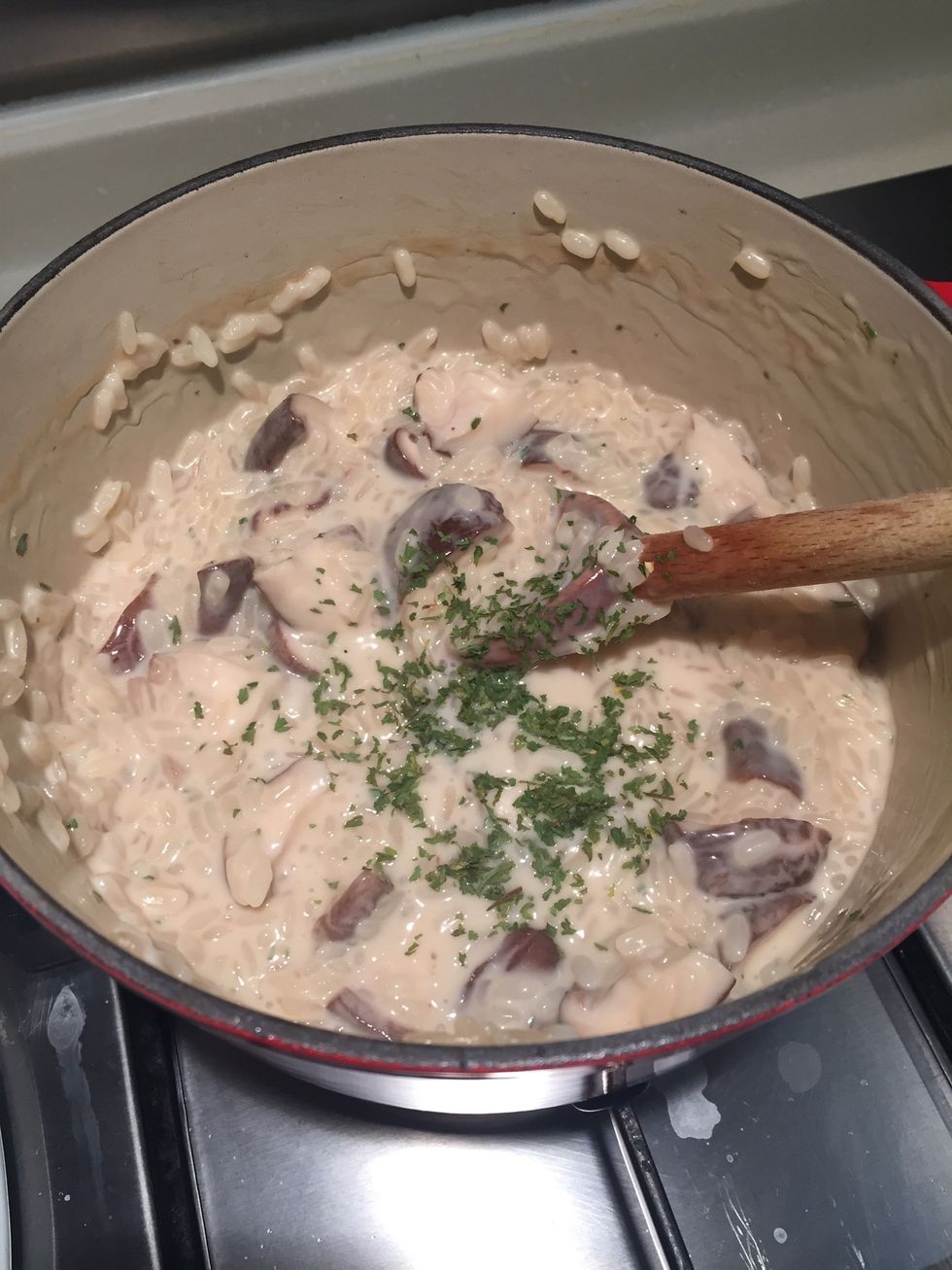 Add in the dried parsley.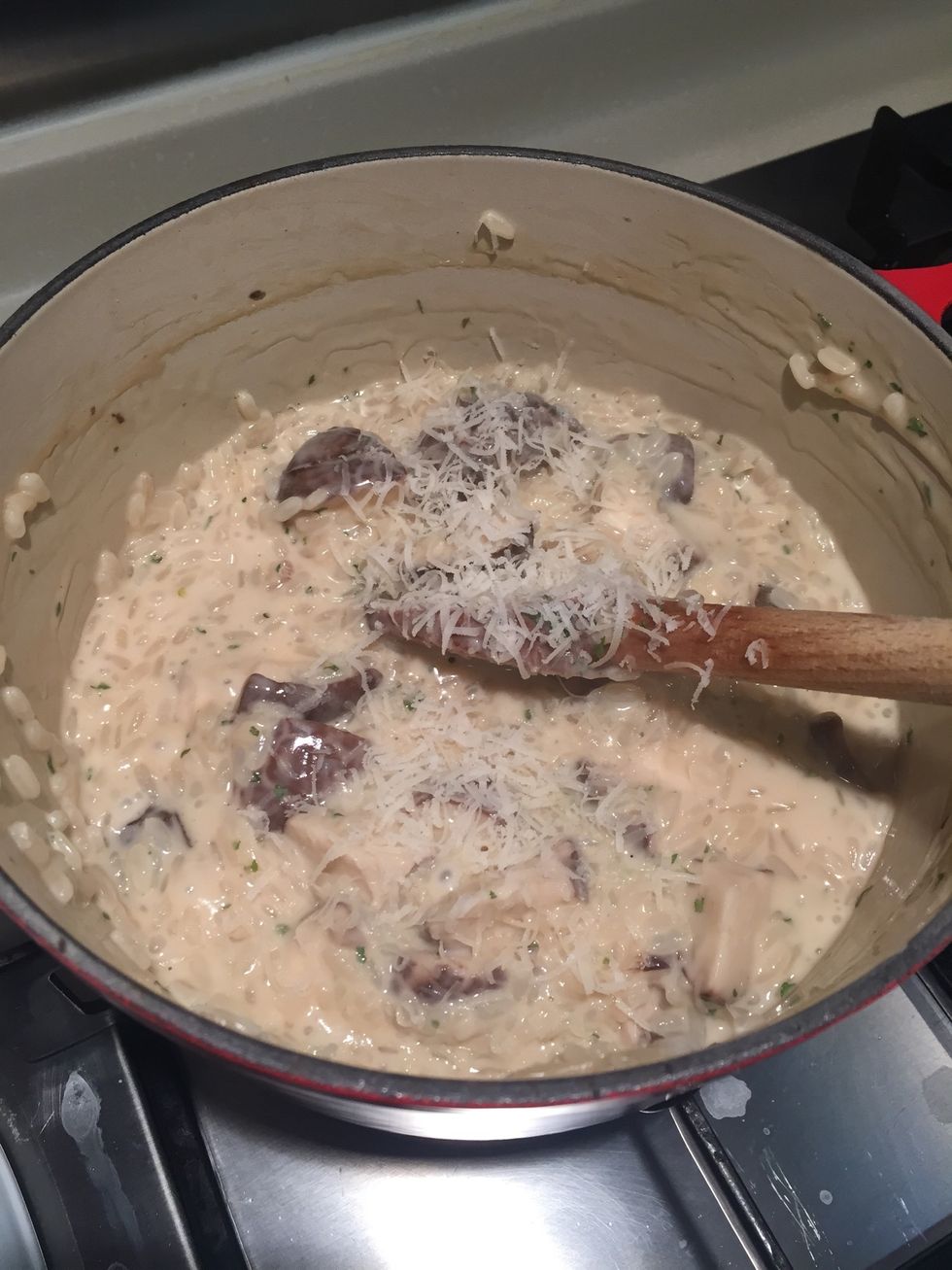 Finally, add in the grated parmesan.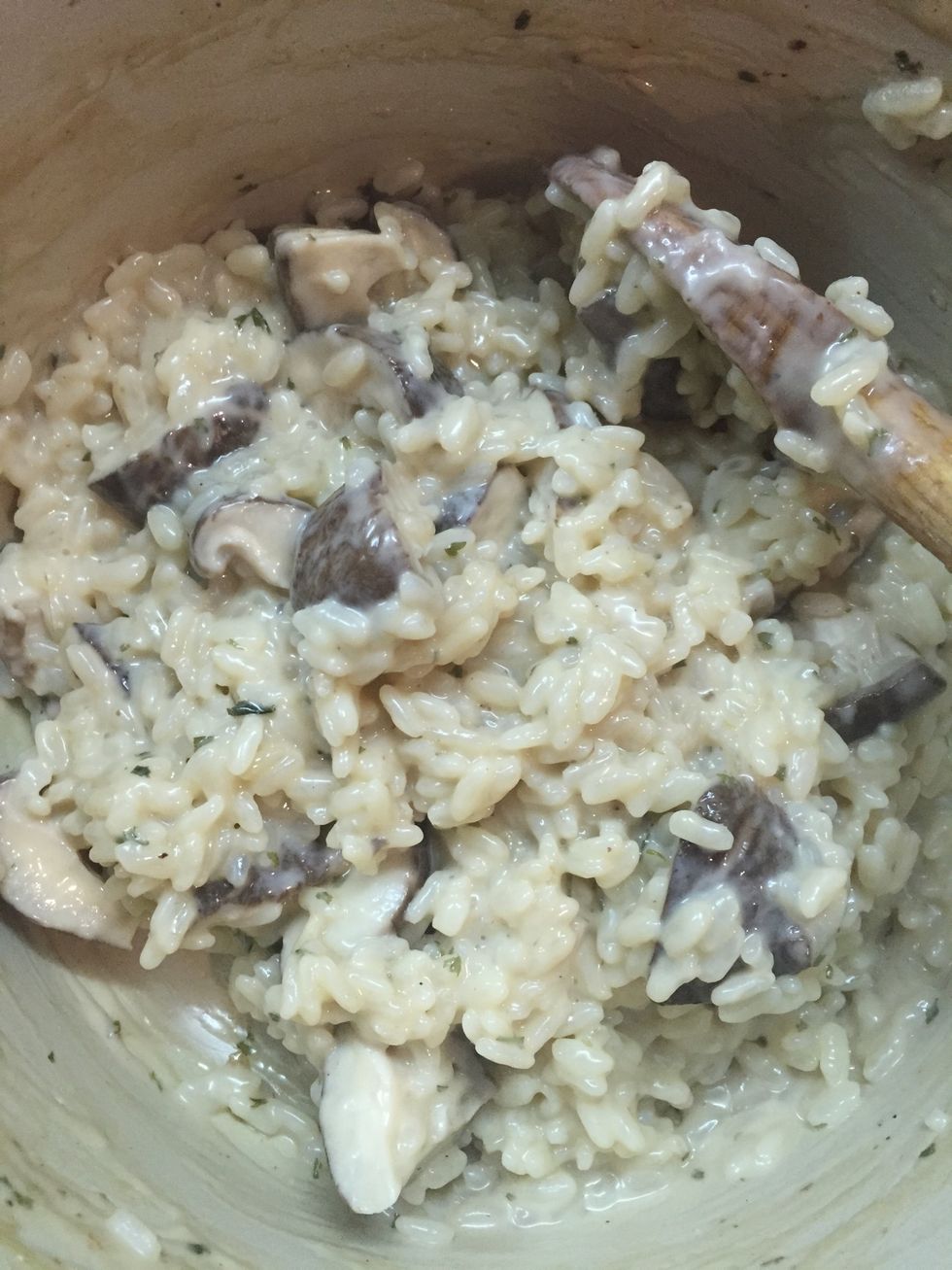 Stir to combine. When the risotto has reached this texture, it is ready.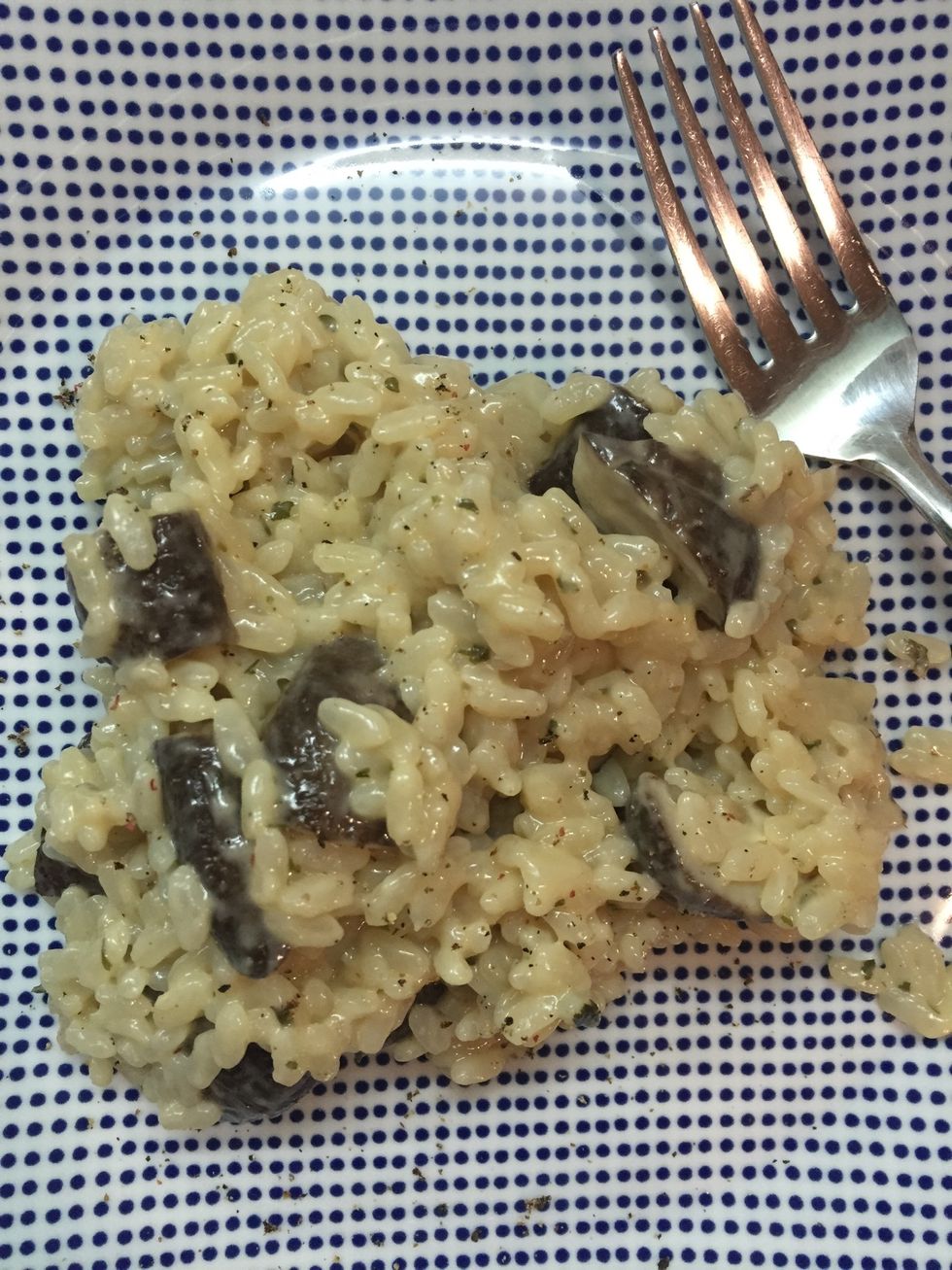 Enjoy your mushroom risotto with some ground pepper!
risotto rice
1/4 onion, leave as big slices
1 pack of mushrooms, each quartered
1/2 glass of red or white wine
whipping cream
olive oil
grated Parmesan cheese
dried parsley
hot water