Vegan! This little treat is great in scrambles, or chopped up & used as a sub for bacon bits. Adapted from herbivoracious.com's "Vegan 'bacon' from King Oyster Mushrooms" recipe.
3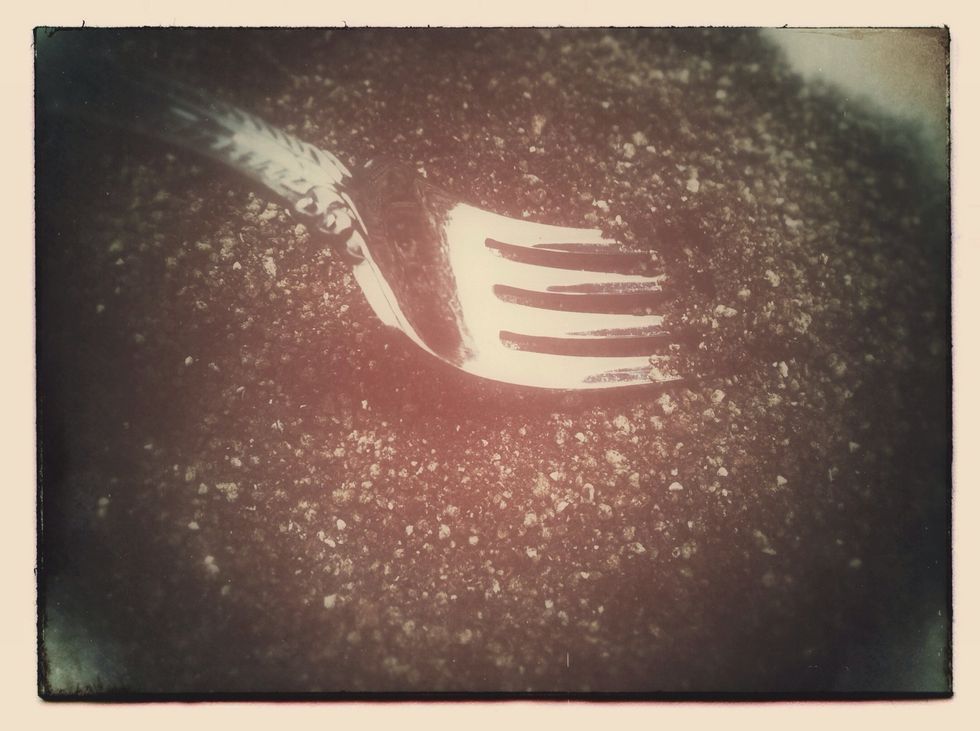 In a small bowl, combine salt, sucanat, paprika & ground peppercorns.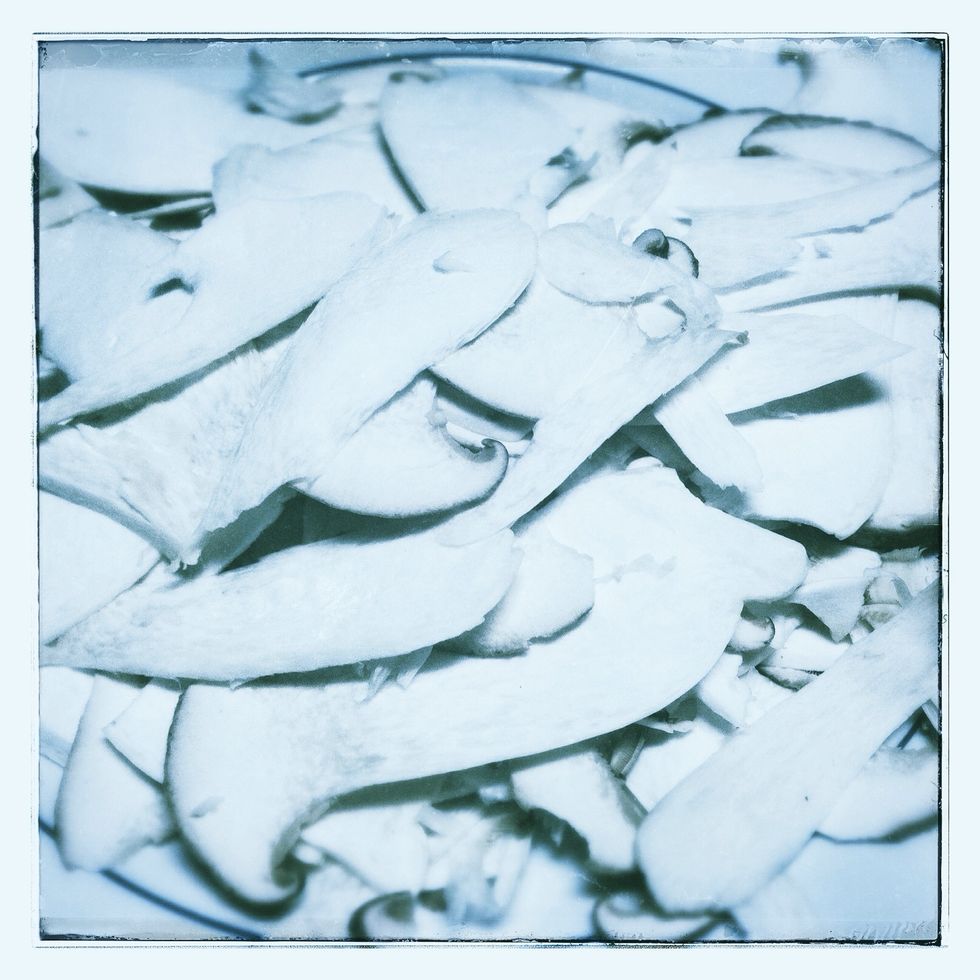 Slice the mushrooms lengthwise about 1/8" thick.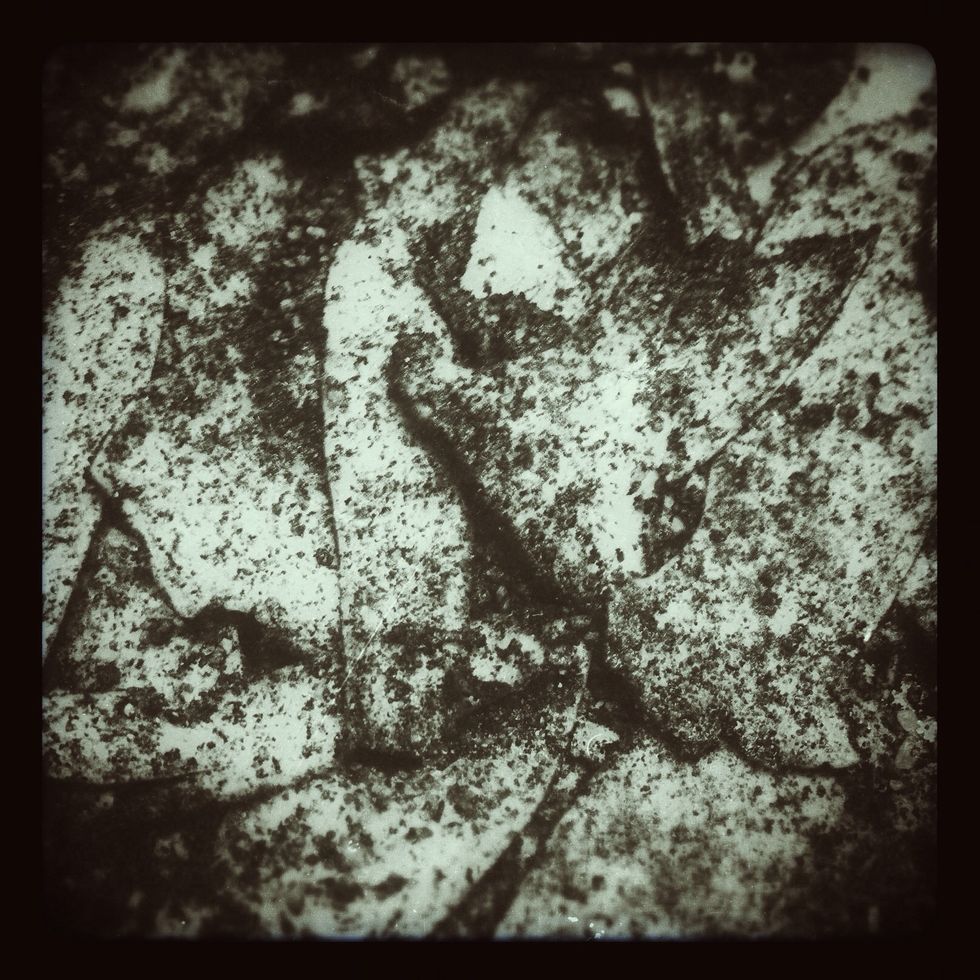 Put mushroom slices in a medium-sized bowl & coat well with grapeseed oil. Mix in the seasoning blend. Set aside for around 15 minutes to set.
Heat a large skillet over medium-high heat & add a thin layer of grapeseed oil. When it shimmers, add mushroom strips in a single layer, cook until golden brown, then flip & brown the other side.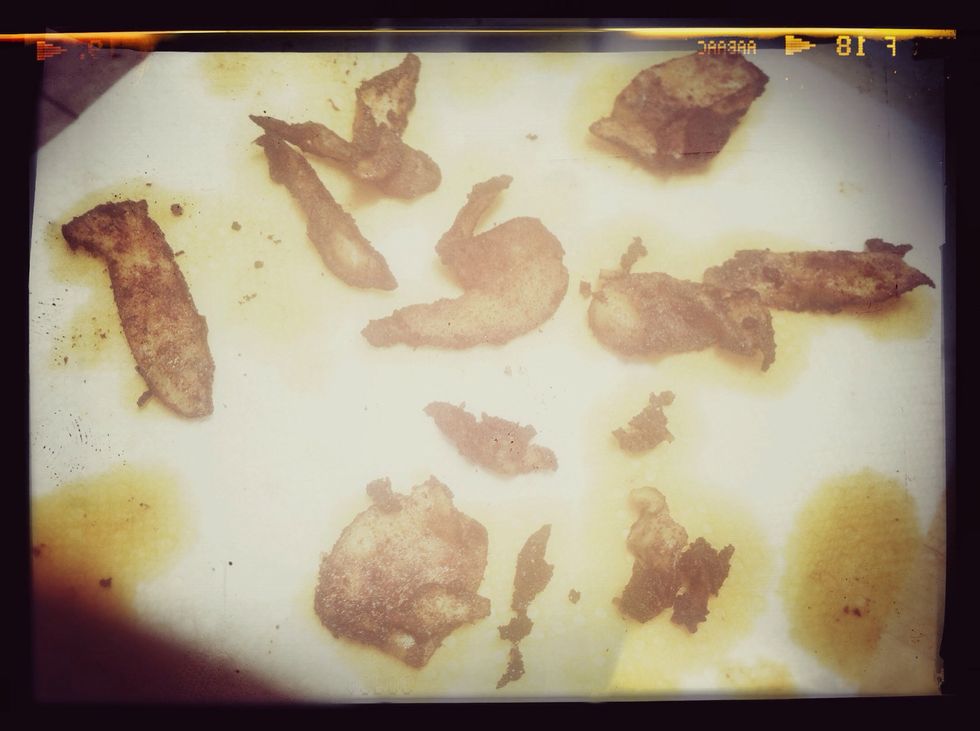 Transfer to a plate lined with paper towels. Blot off excess oil gently. Mushroom bacon will crisp up as it cools (around 30 seconds).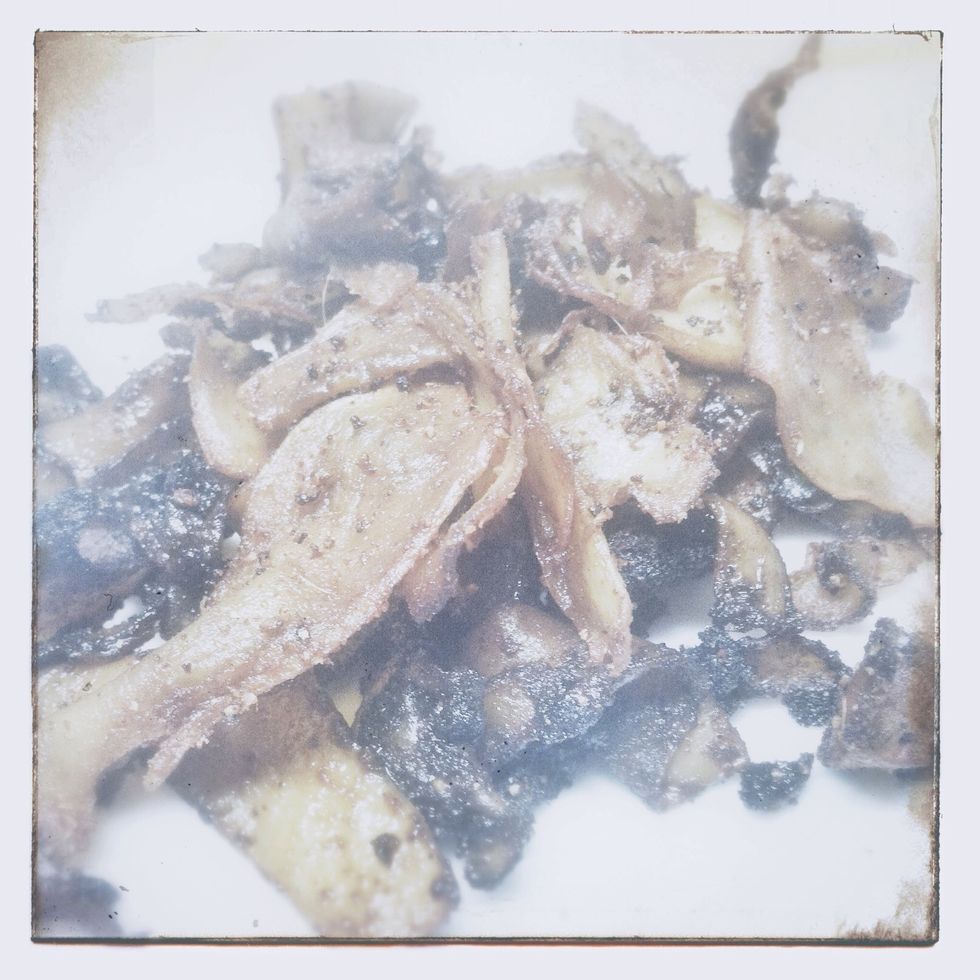 Enjoy!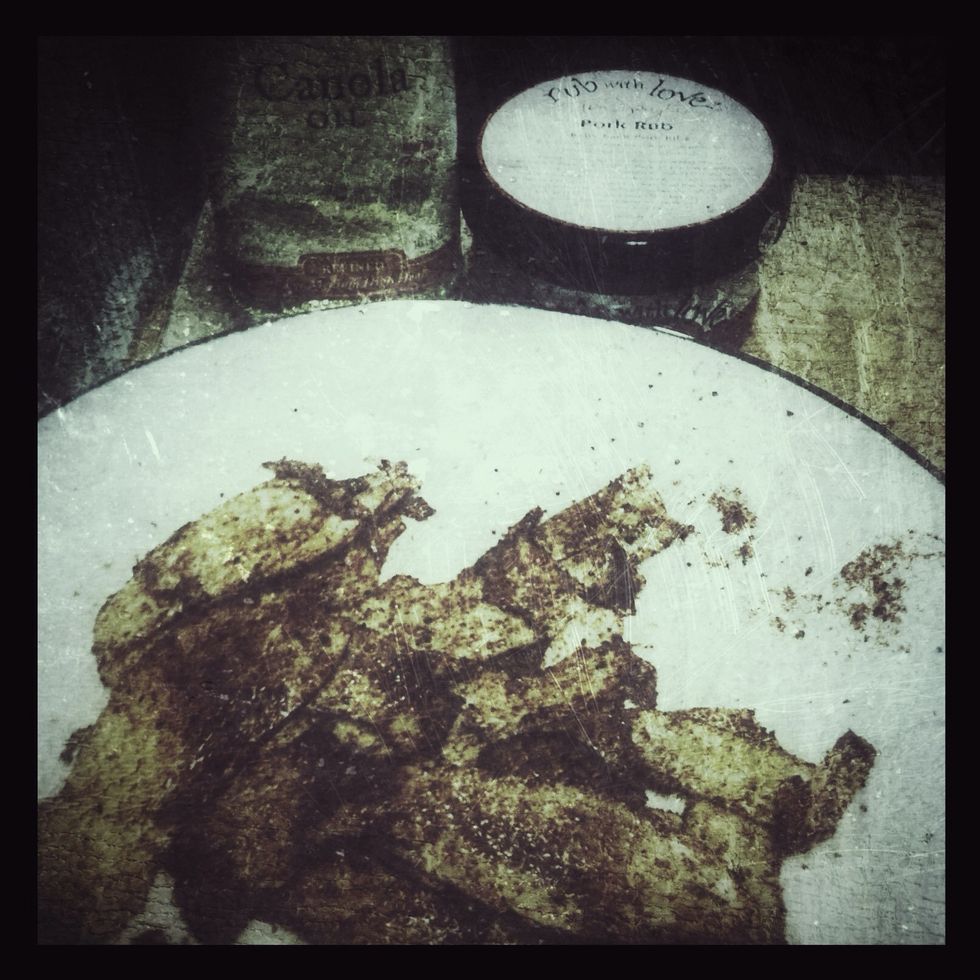 A cheaper & more bacon-y tasting (albeit less healthy) version of this recipe uses canola oil instead of grapeseed, and a pre-made pork rub as opposed to the homemade spice blend.
3.0 King oyster mushrooms
0.0tsp organic fine pacific sea salt
1.0Tbsp Wholesome Sweeteners organic sucanat
1.0Tbsp Morton & Bassett organic paprika
1.0pch freshly ground organic smoked peppercorns
La Tourangelle grapeseed oil