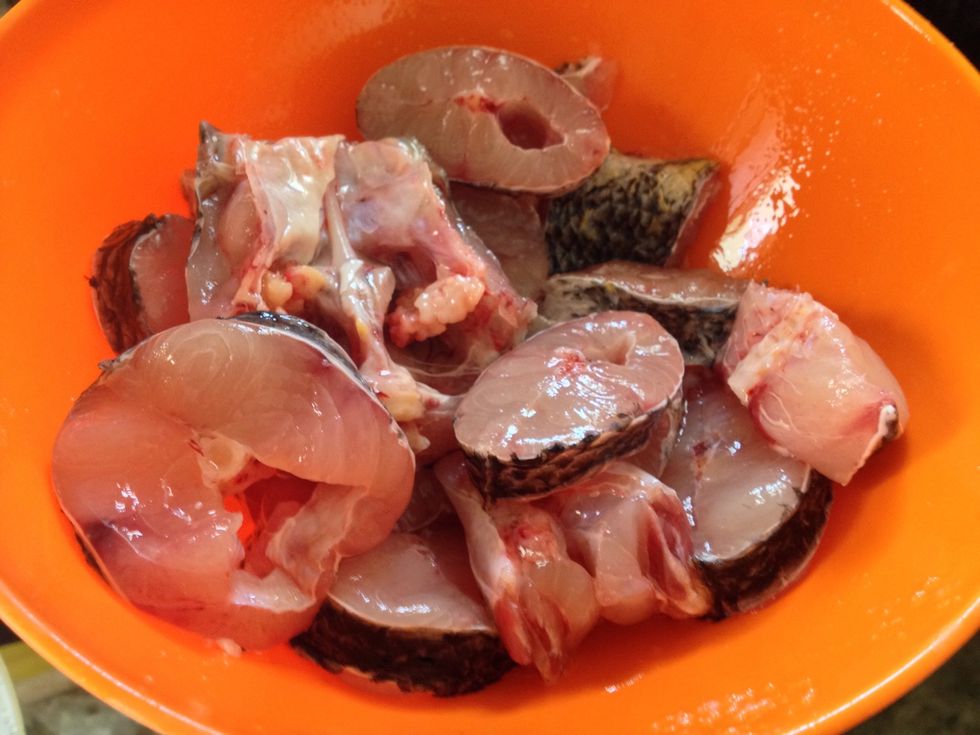 1 kg Murrel Fish chopped into pieces..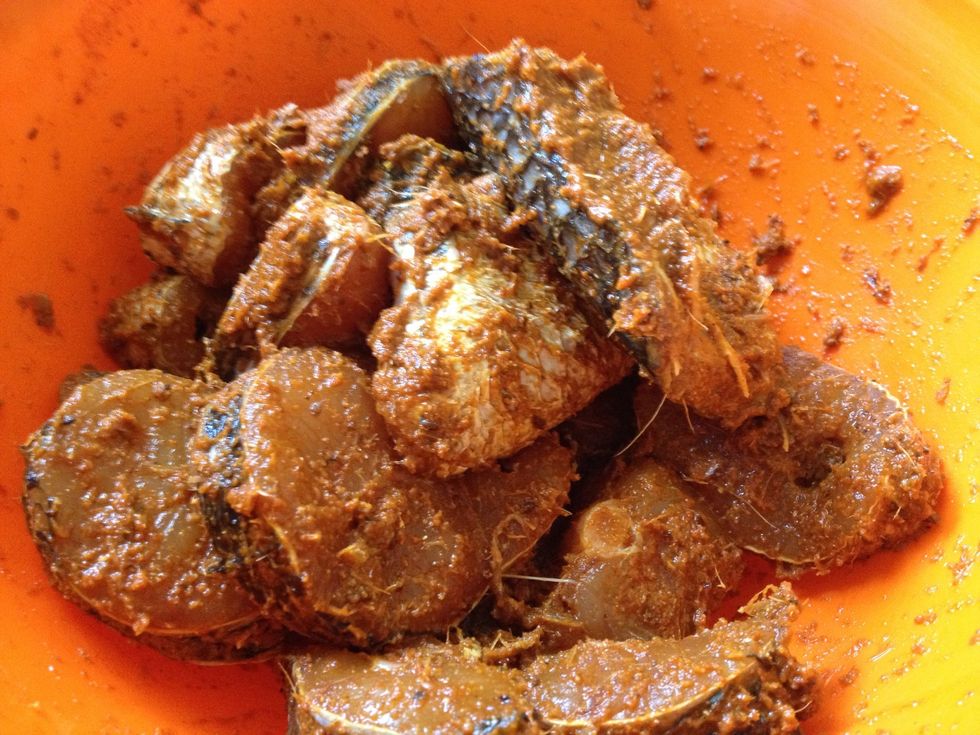 Marinate with all the ingredients.. Turmeric powder, salt, ginger garlic paste, green paste and garam masala..
After marination it looks like this..marinate and keep in fridge for at least an hour..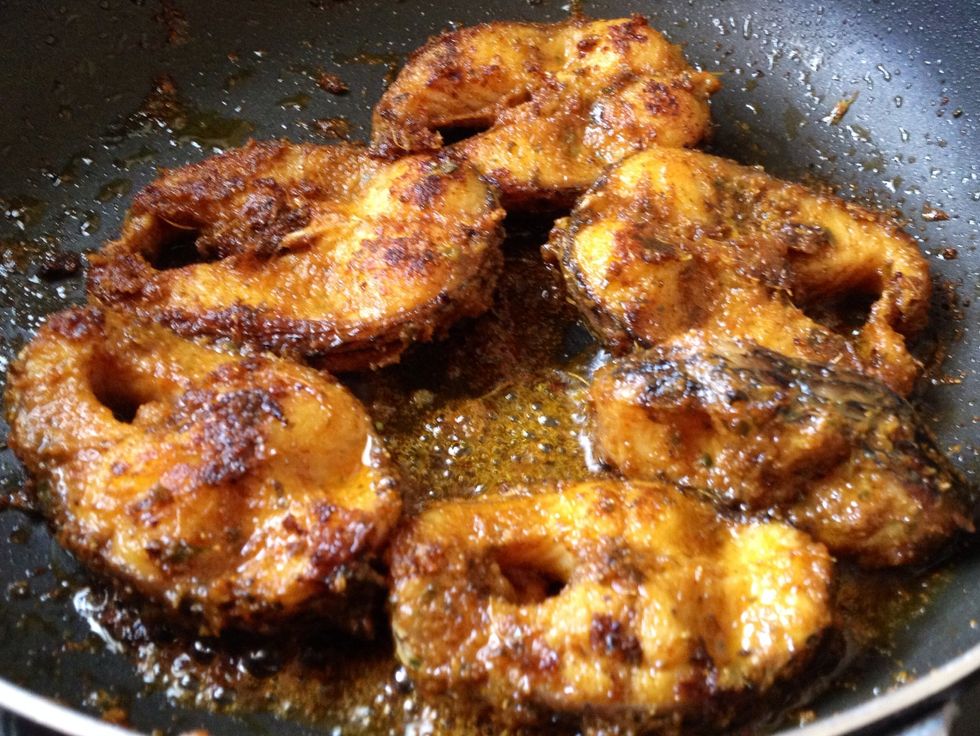 Now that's it Murrel fish fry!!! Awesome taste... fry it on a pan with oil... Taste owsum!!! This Fish is my favourite Dishhhh!!! ;) lovi'n it!!!
1.0kg Murrel Fish
1.0Tbsp Ginger and garlic paste
1.0tsp Garam masala
1.0tsp Turmeric powder
1.0Tbsp Greengreen chilli, coriander n mint leaves paste
Salt for taste
1.0tsp Lime juice
1.0tsp Red chilli powder