Murrel fish cleaned and cut into pieces.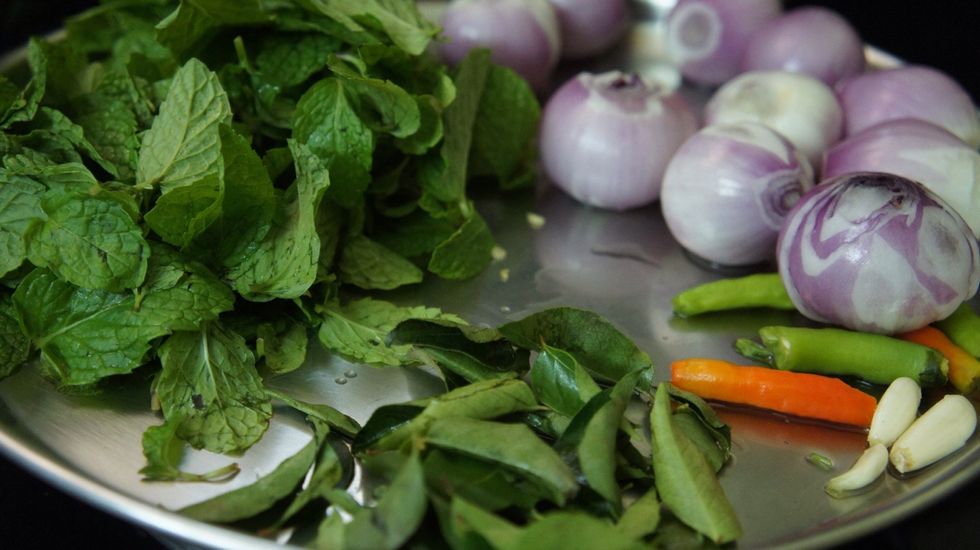 Ingredients: mint leaves, onions, Green chillies, curry leaves.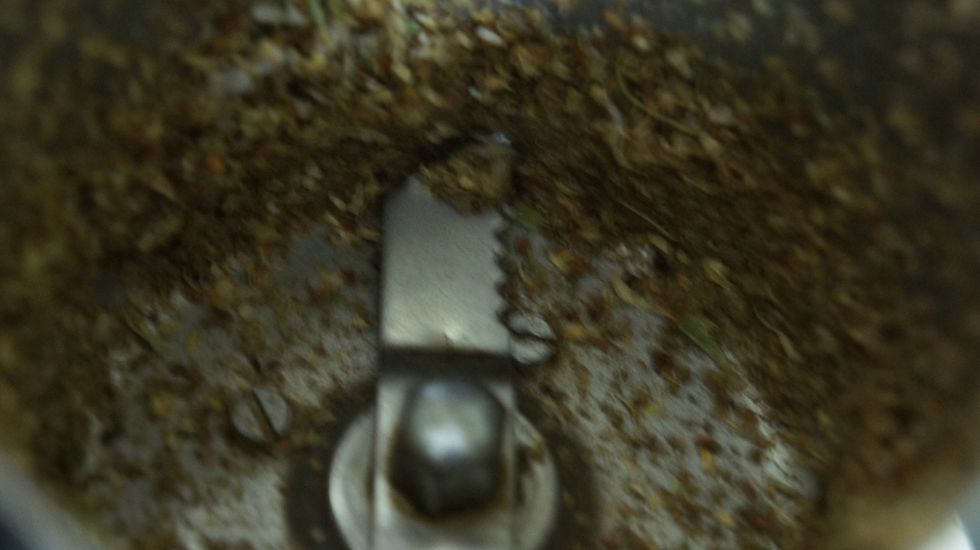 Grind the mixture of coriander seeds, jeera seeds, cinnamon stick, cloves and cardamom.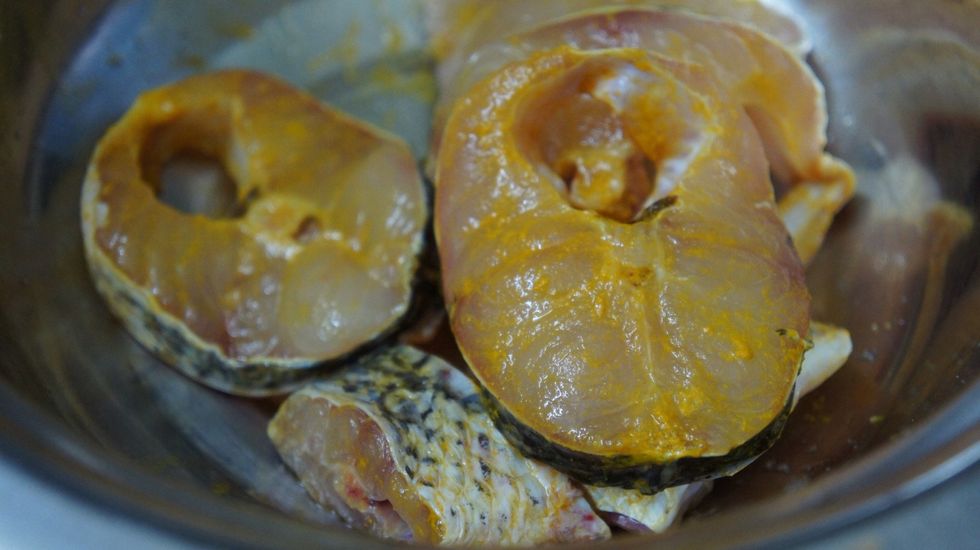 Apply some turmeric powder and salt to the fish pieces..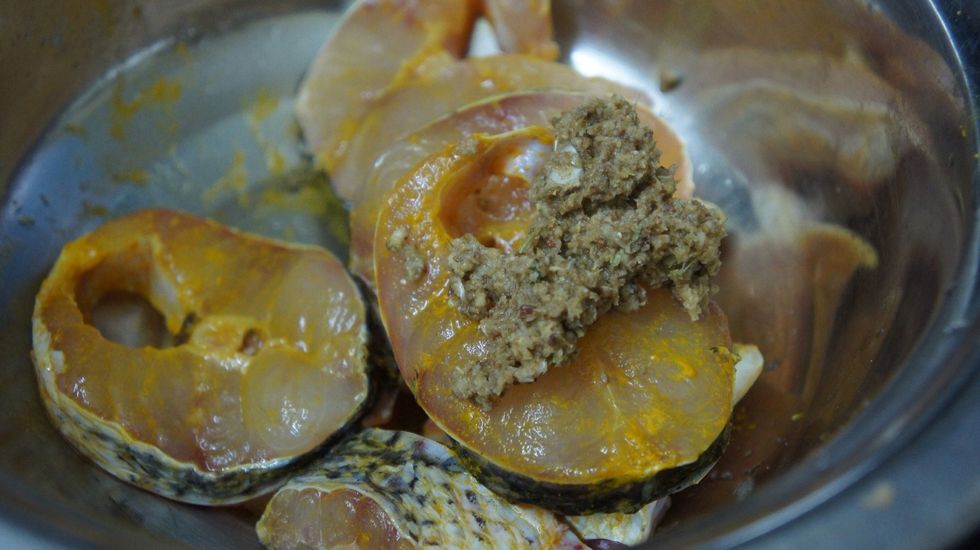 Then apply half of the grind masala paste to the pieces..
Take a pan heat the oil...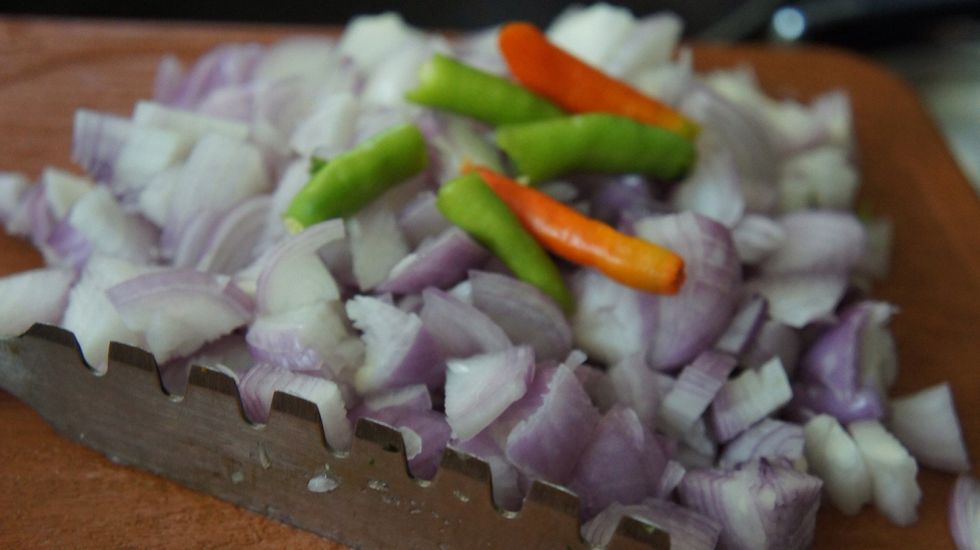 Chopped onions and green chillies...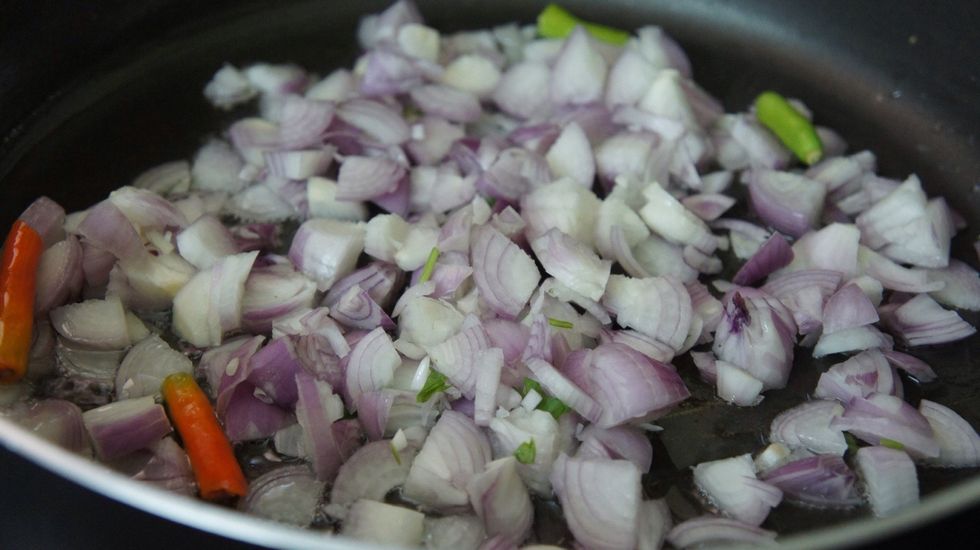 Add the chopped onions and green chillies to the heated oil in pan...
To marinate the fish we need to add some salt for taste and red mirchi powder.
Fry the onions till it become golden brown...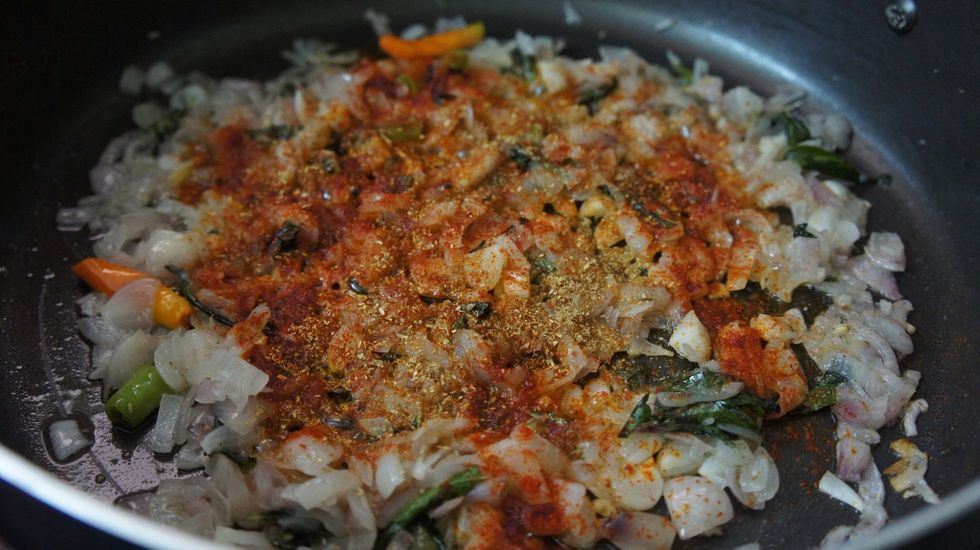 Then add some salt, red mirchi powder and mint leaves...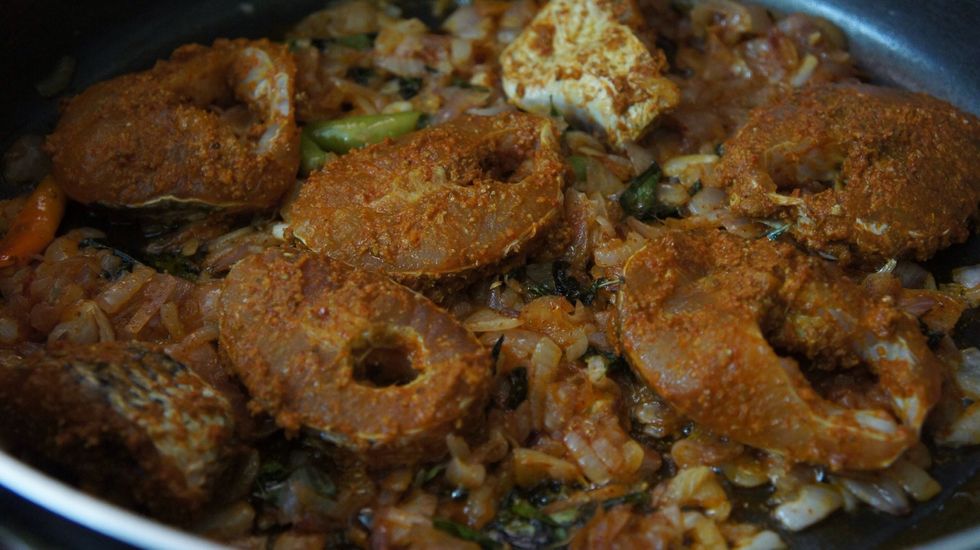 Place the fish pieces in the pan...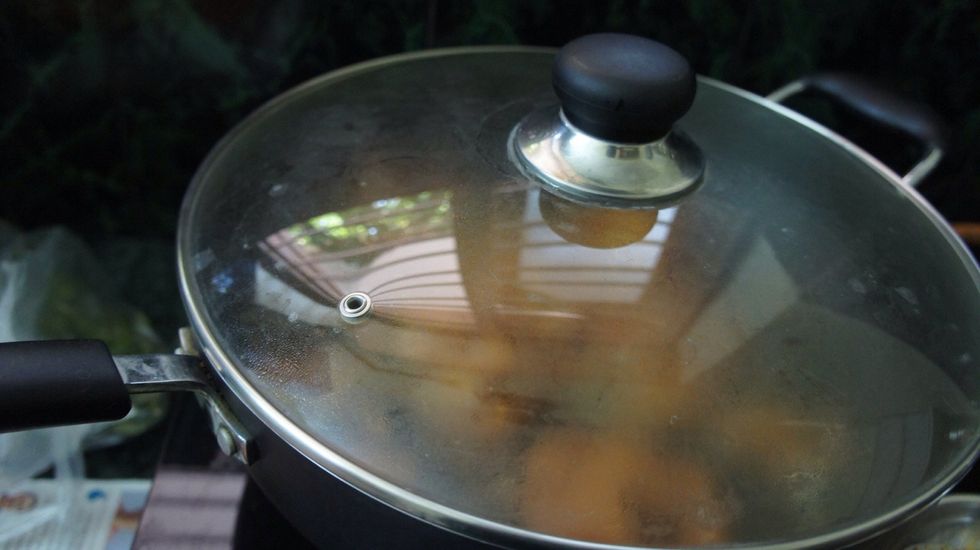 Cook for 2 mins in medium and then turn the pieces to other direction to cook...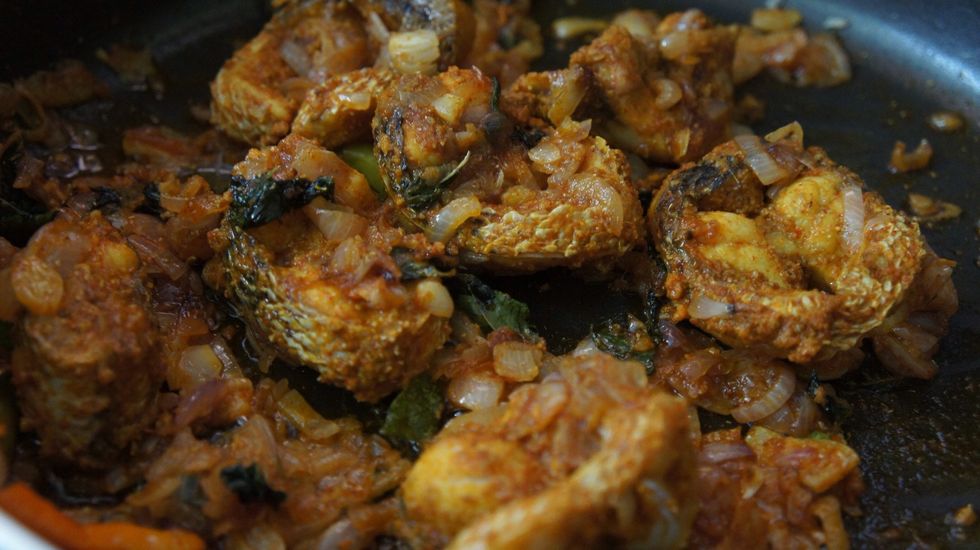 Rotate the pieces for another 5-10 min..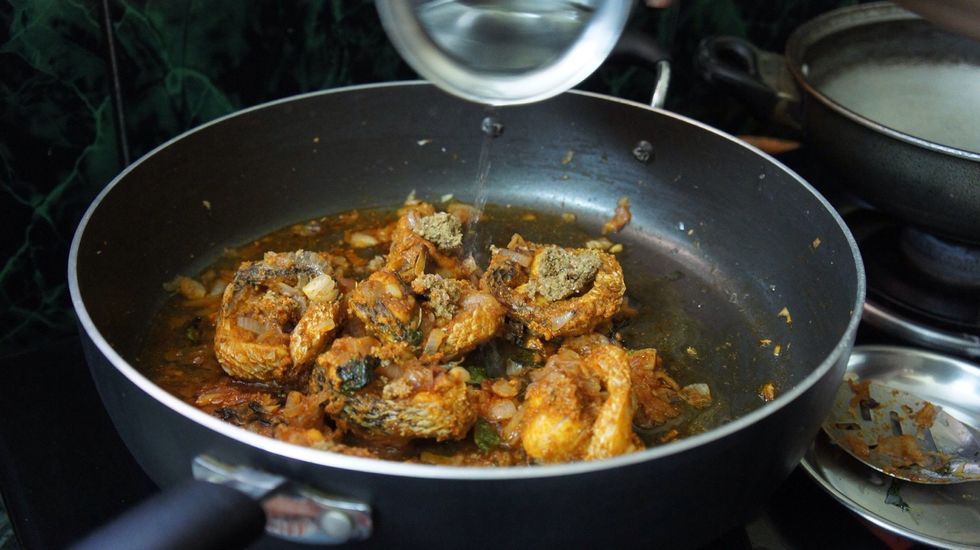 After 10 min on low flame add little bit if water and cook for another 5 min.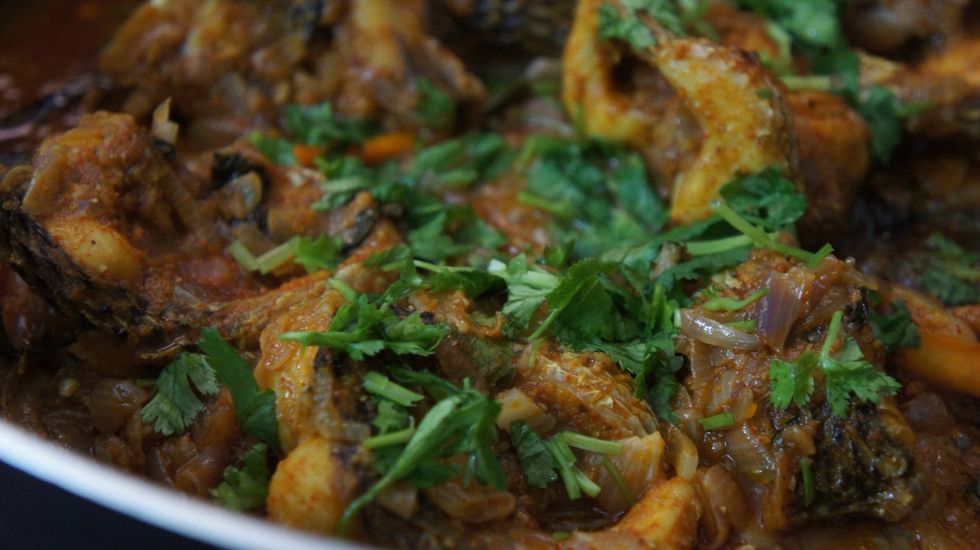 Add some coriander leaves as toppings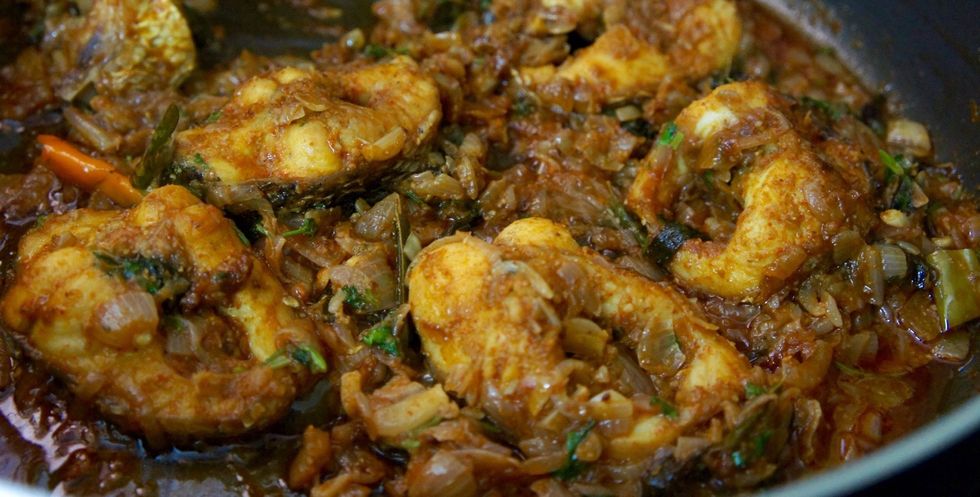 Then cook for another 2 min in low flame till the water dried up or evaporated...That's it another page of my sea food dishes is ready yeah Murrel Fish Dry Curry!!! ♨️♨️♨️
2.0tsp Jeera
1.0tsp Coriender seeds
1/2 Cinnamon stick cinnamon
4.0 Cloves
3.0 Cardamom
2.0tsp Ginger garlic paste
1/2kg Murrel fish
1.0tsp Turmeric powder
Salt
2.0tsp Red mirchi powder
1.0tsp Coriander powder
Oil