Skin your chicken and place into a fry pan with oil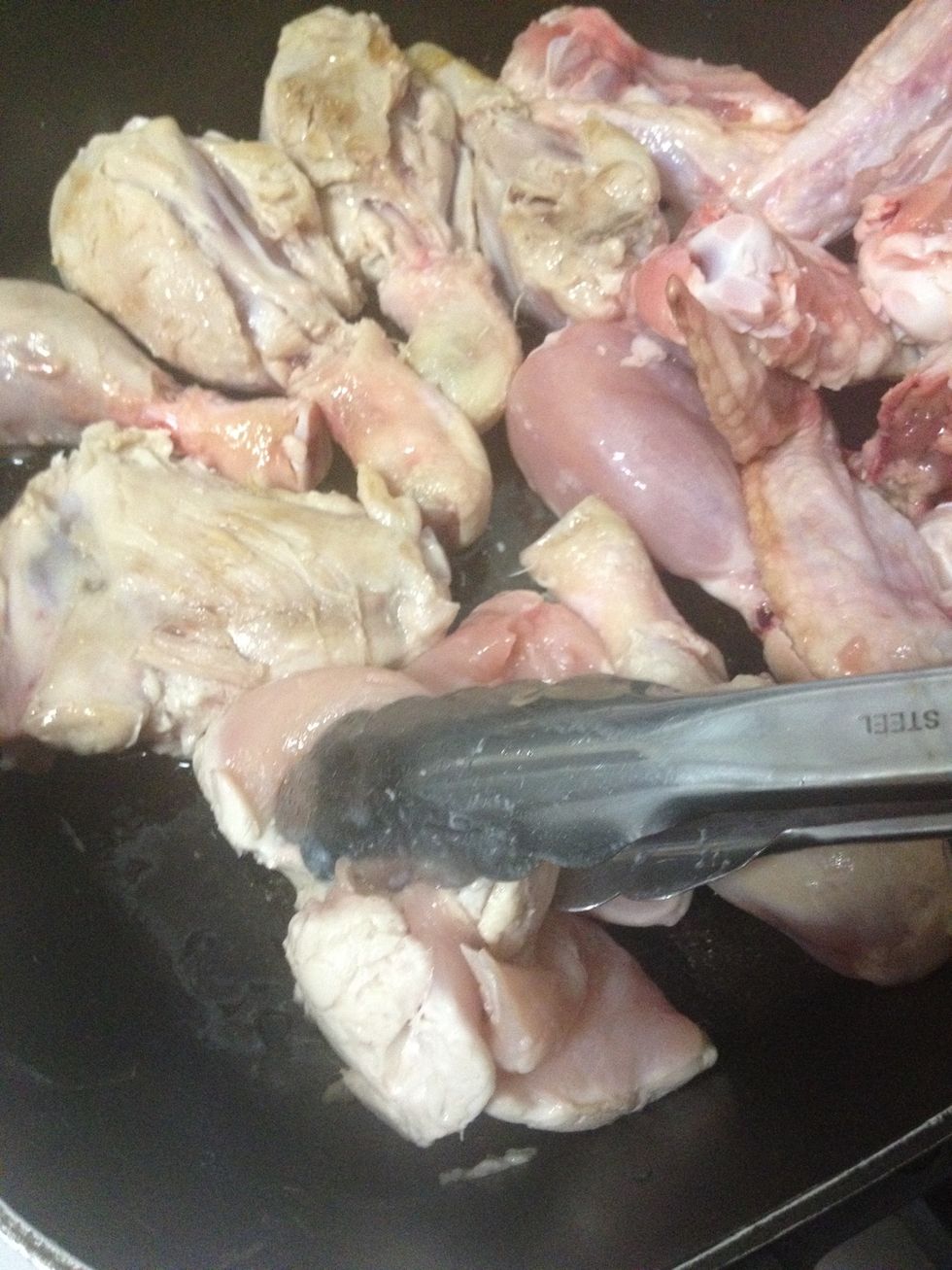 Cook chicken and turn until brown all over.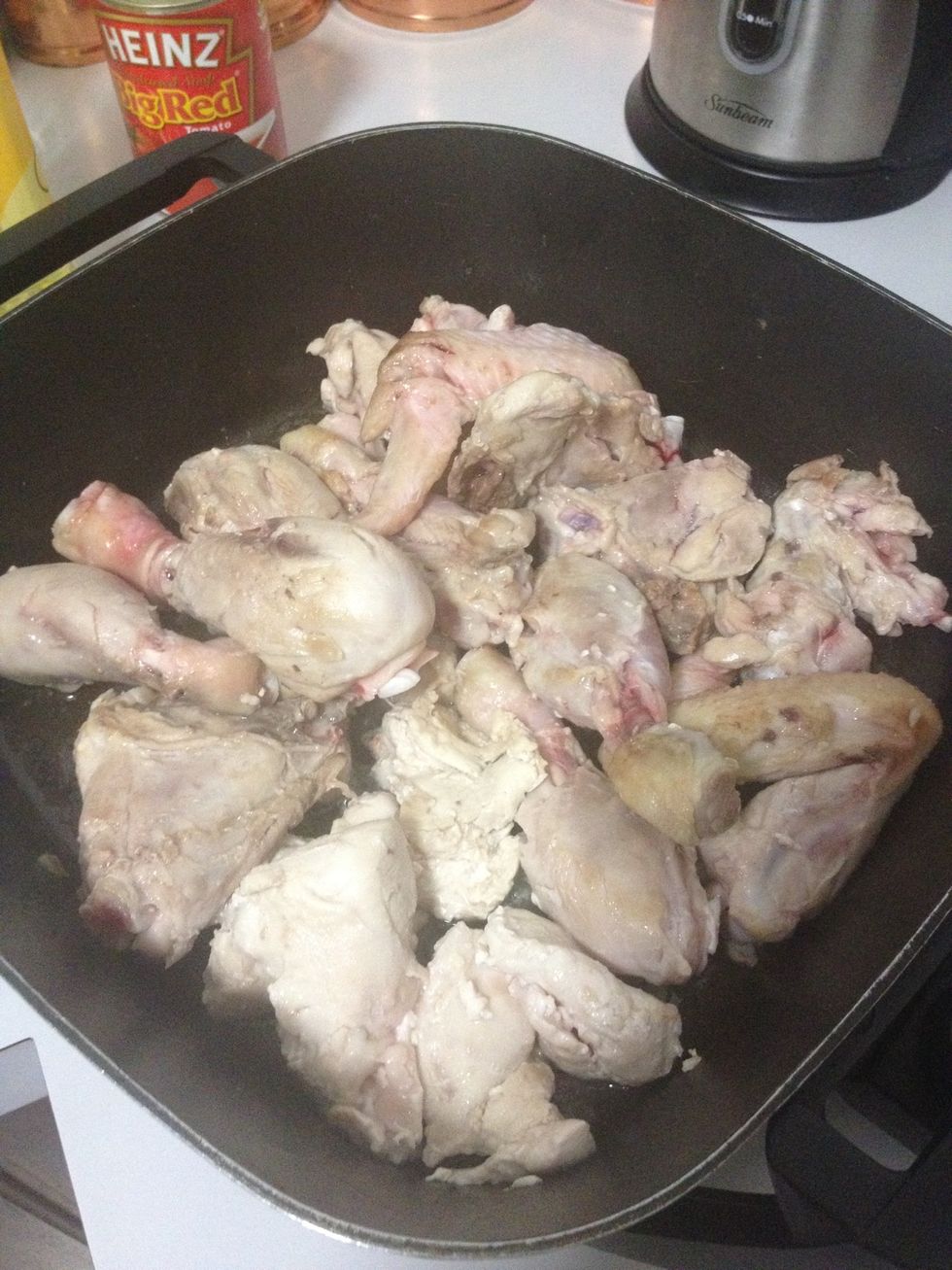 Keep cooking for 10-15 minutes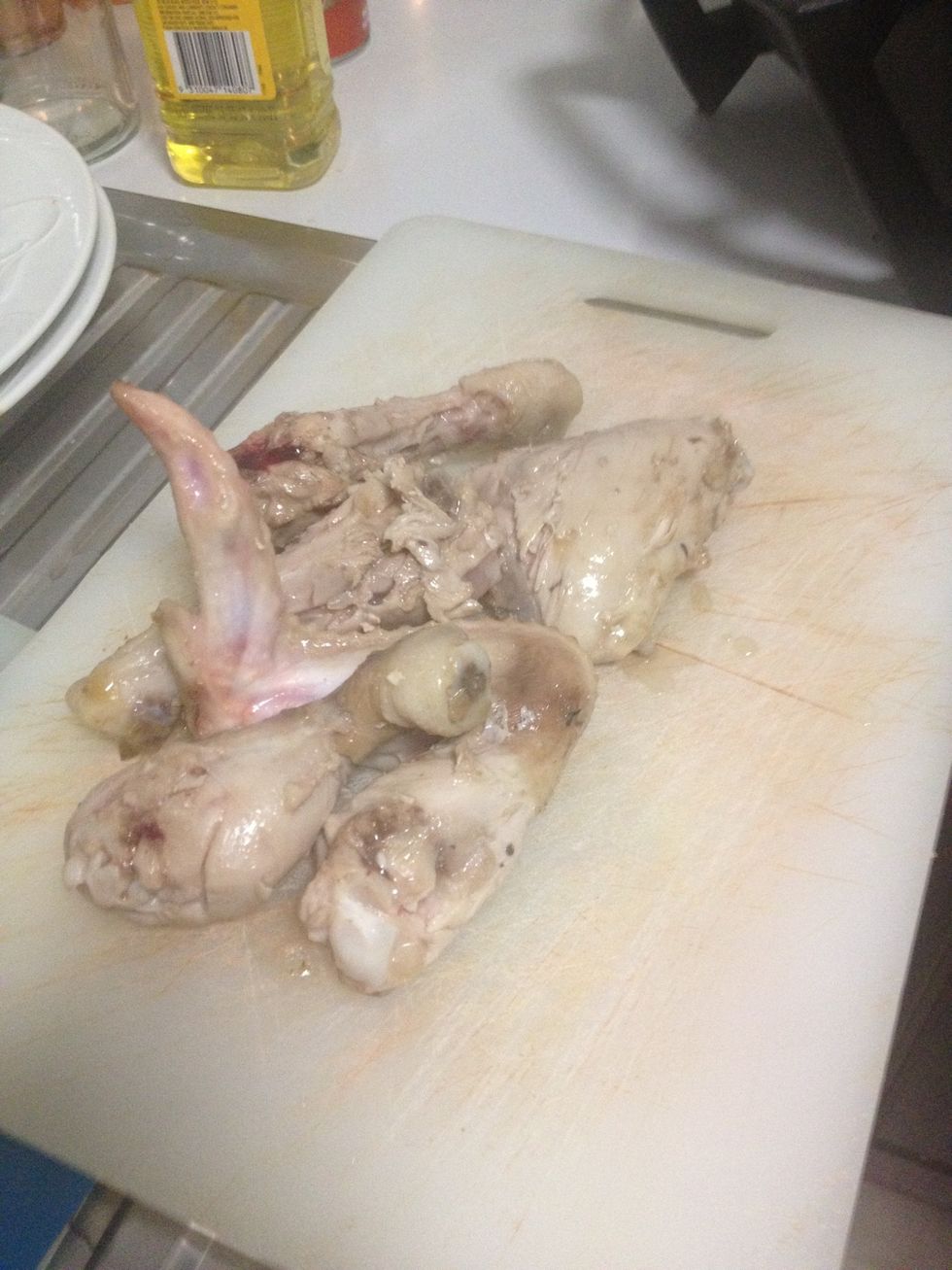 Take chicken out and place aside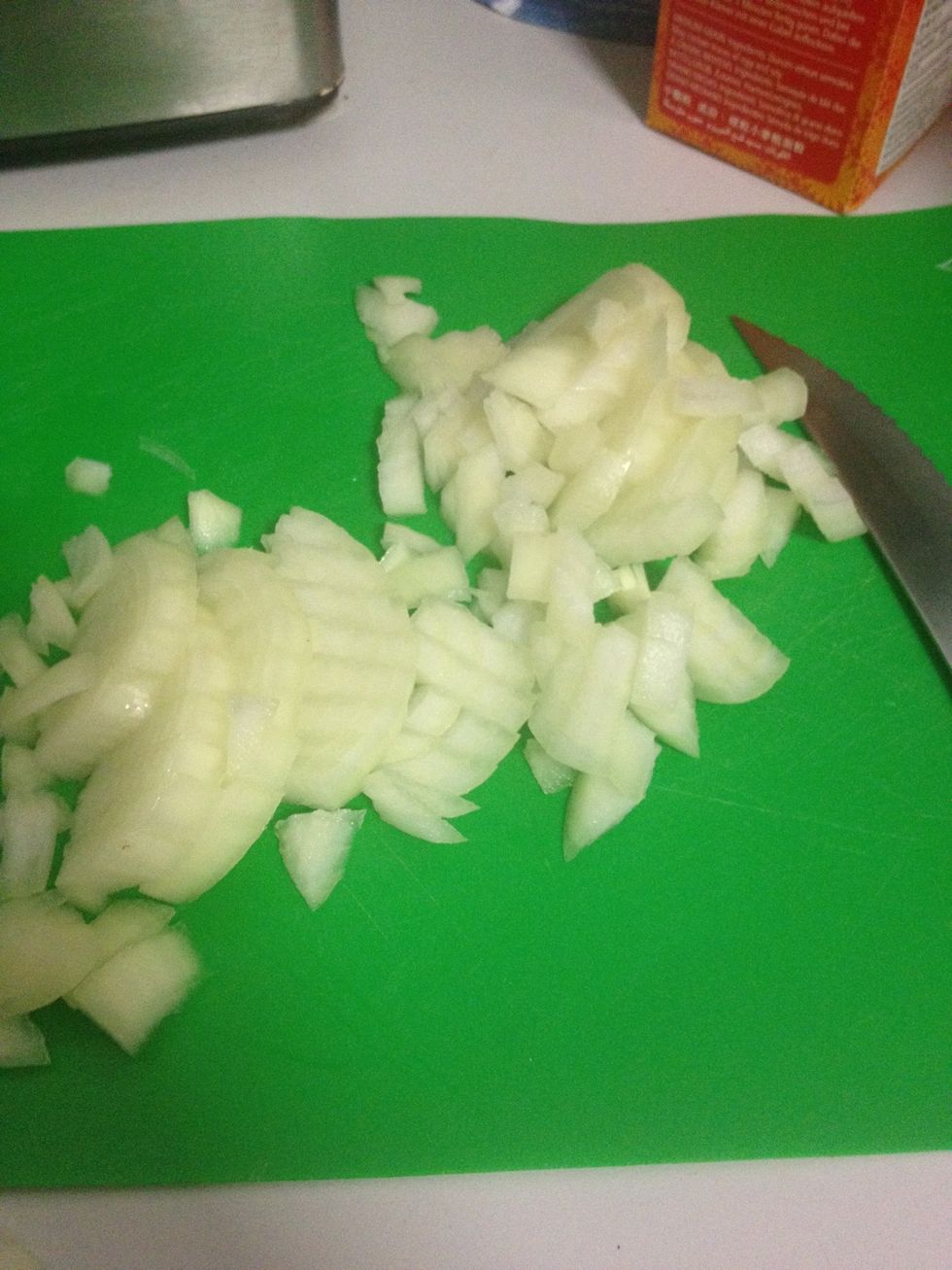 Dice one brown onion
Add onion to pan with oil and brown. Keep stirring so it doesn't burn.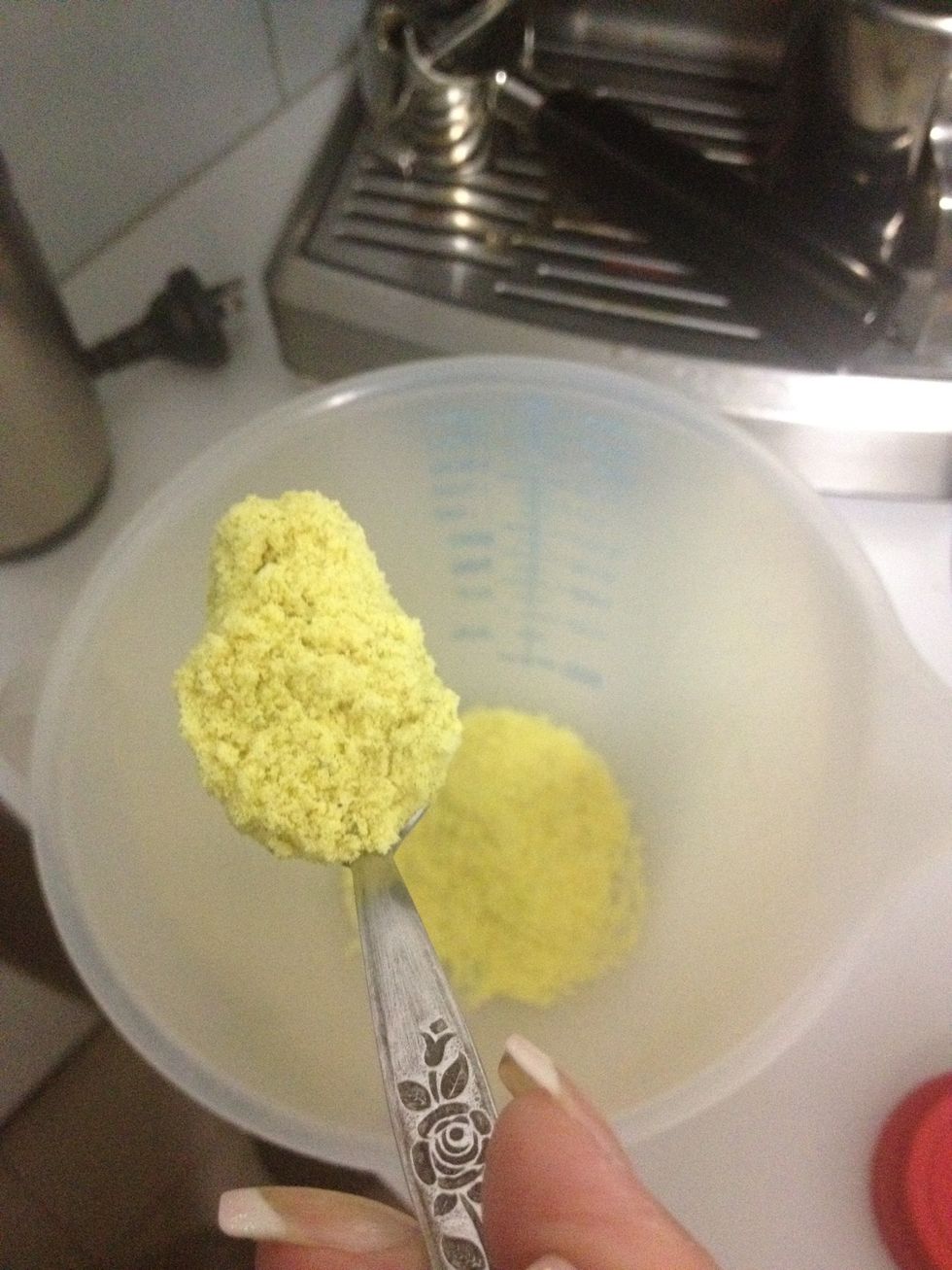 Add 3 heaped teaspoons of chicken stock to a jug
Add rice to cooked onion on a low heat and stir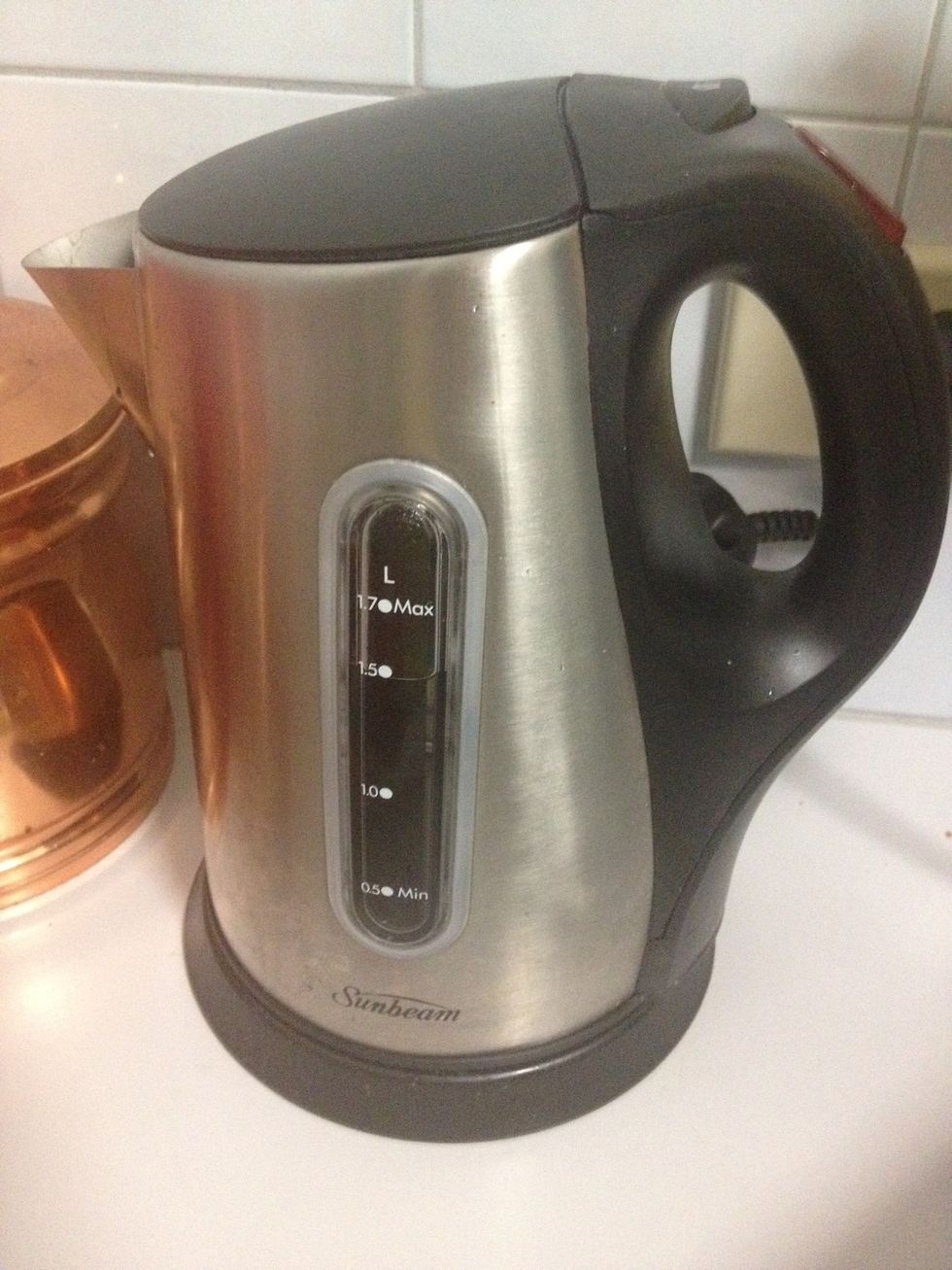 Boil water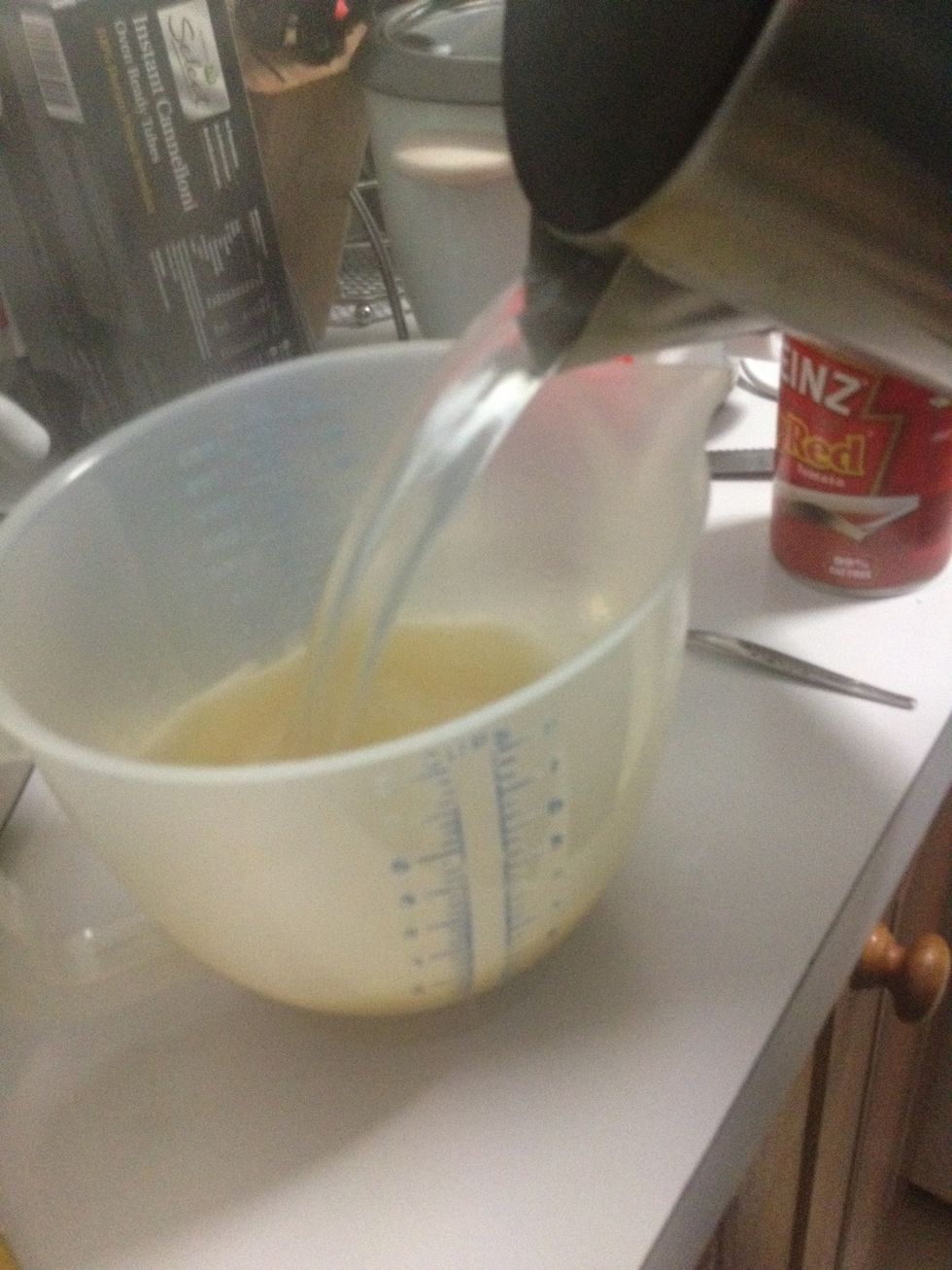 Add about 4 - 4 and a half cups of boiling water to the stock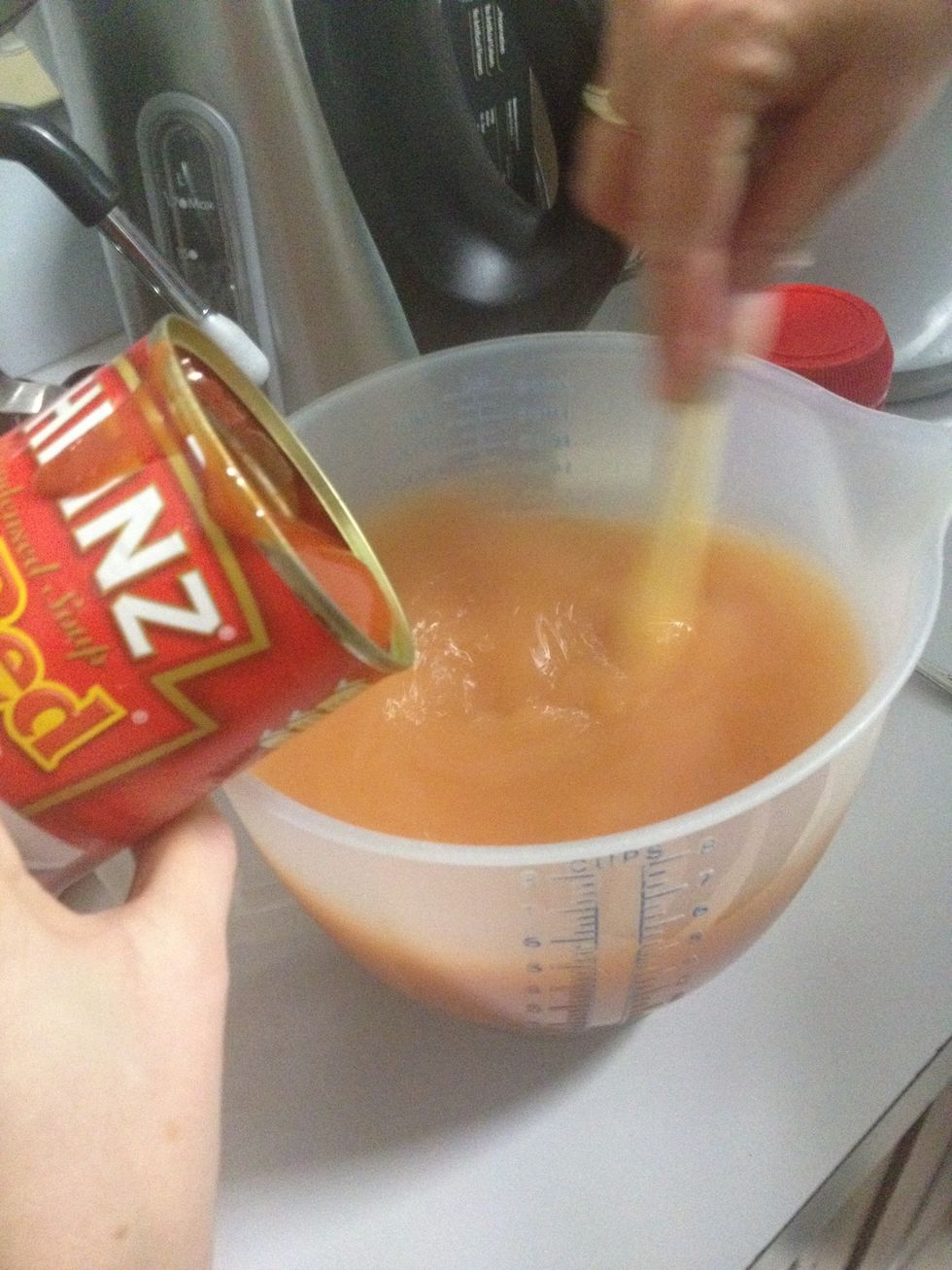 Add half the can of tomato soup and stir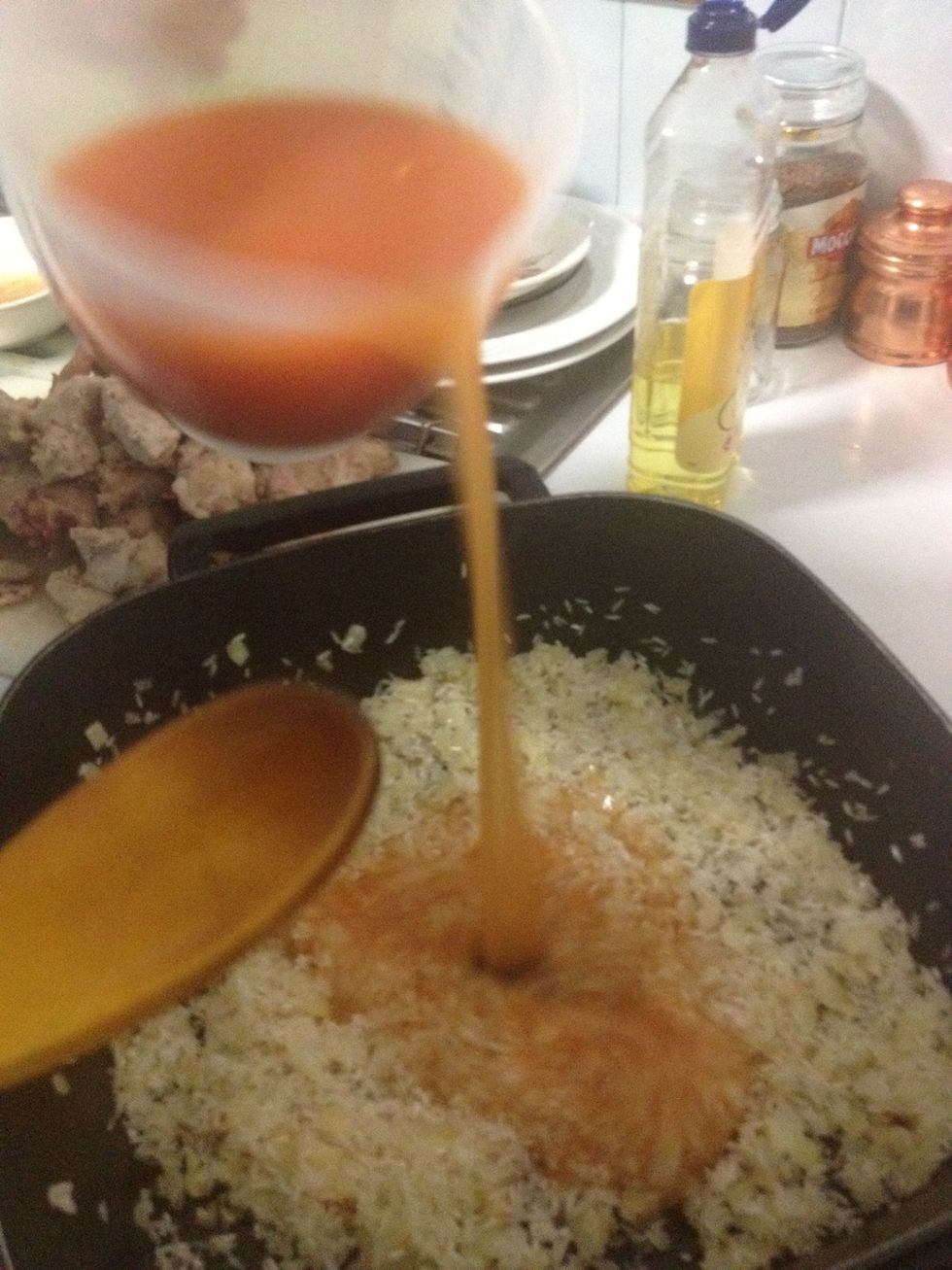 Start pouring a little bit of juice and stir, adding bit by bit until all water is used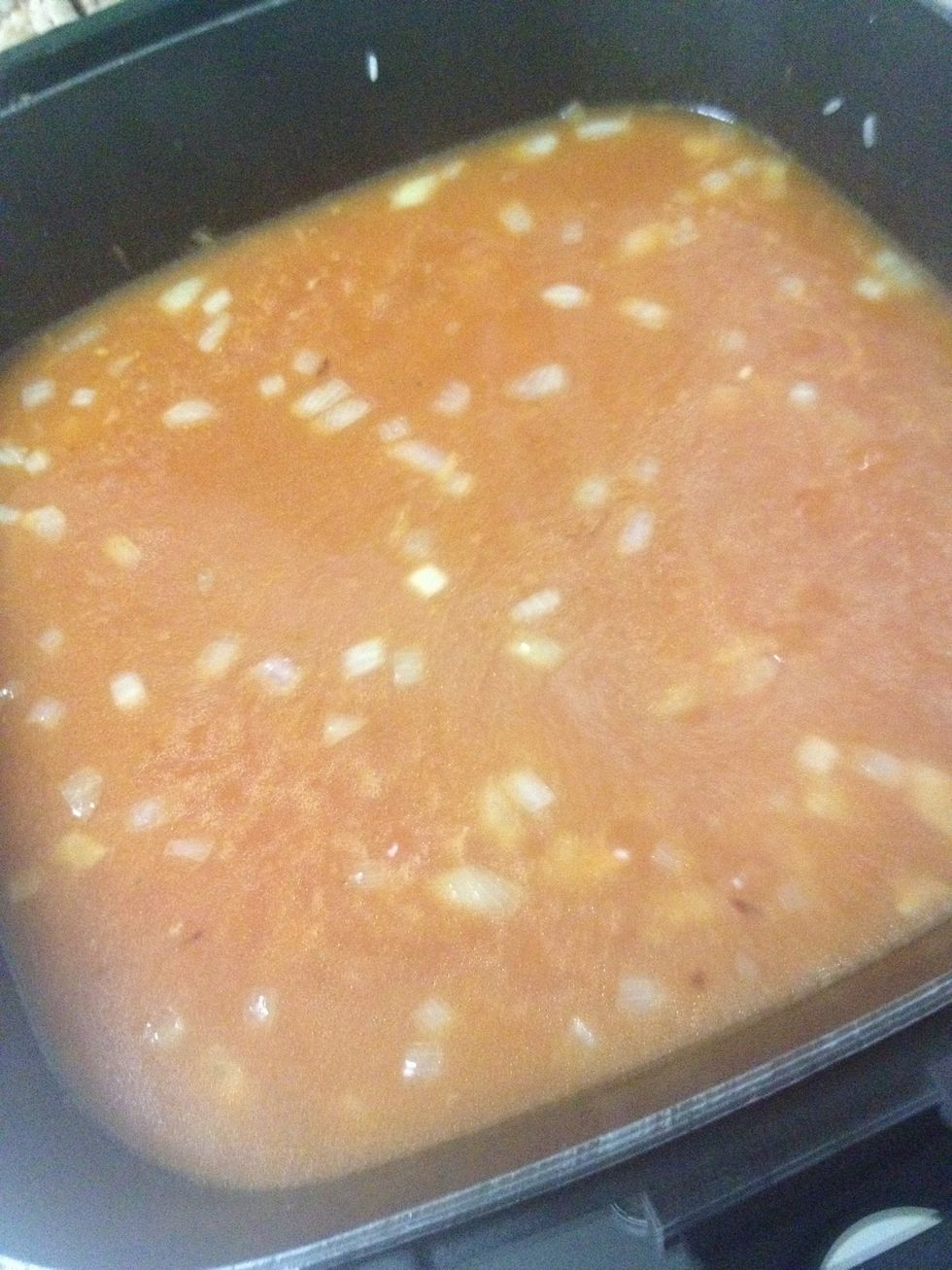 All the juice/water is in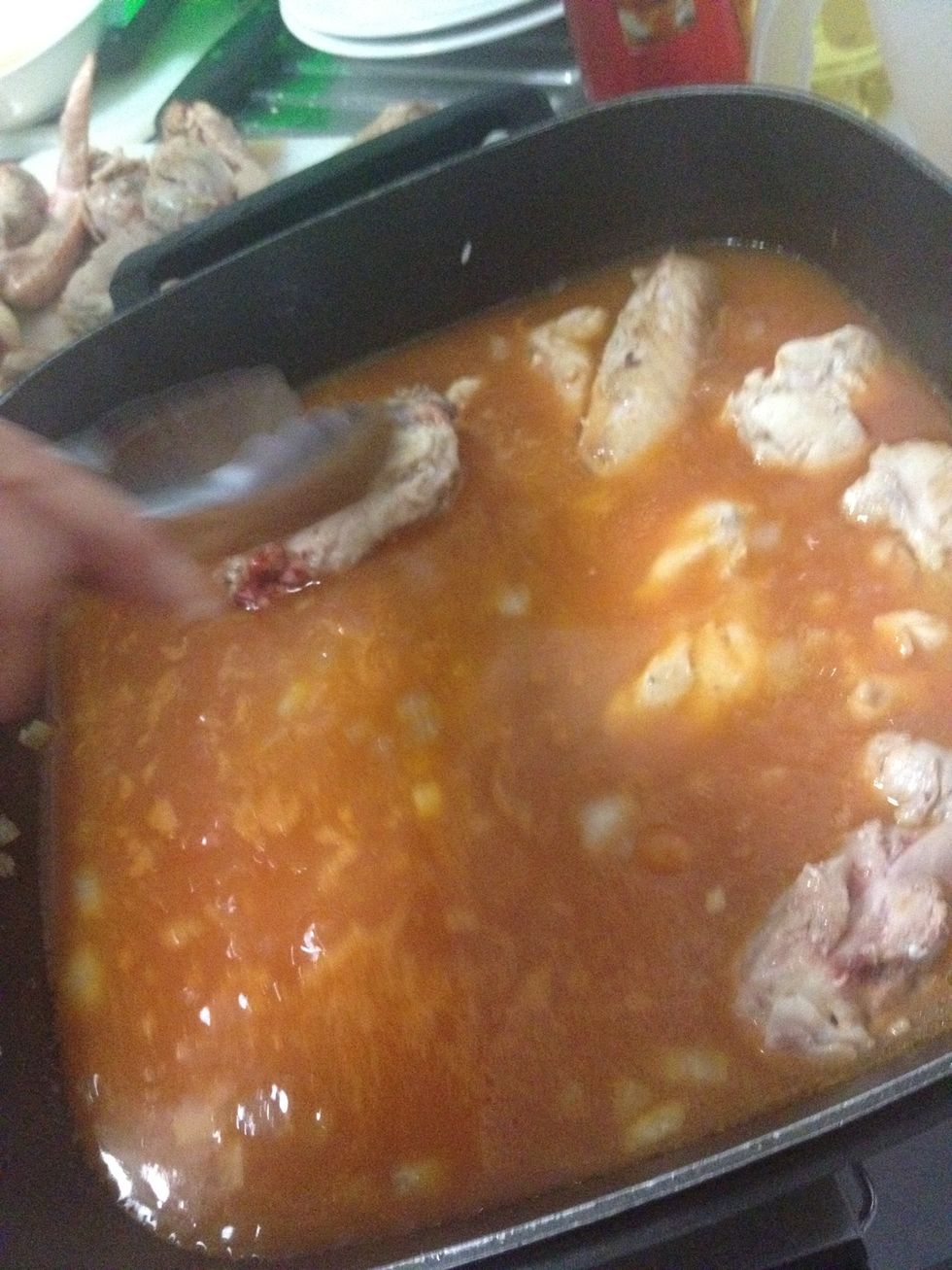 Now add the chicken back in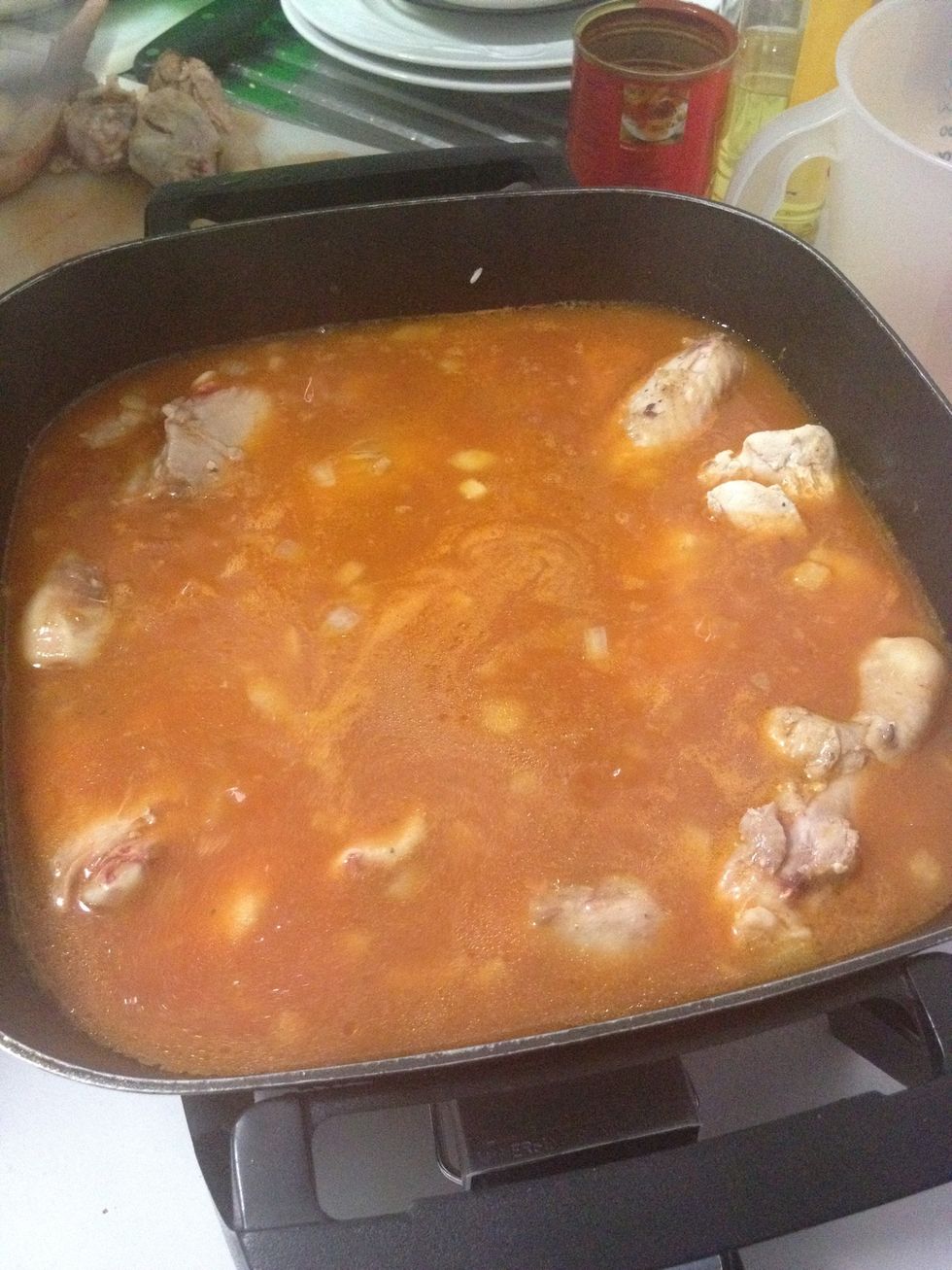 And let it boil until the rice is cooked
Feel free to cover with a lid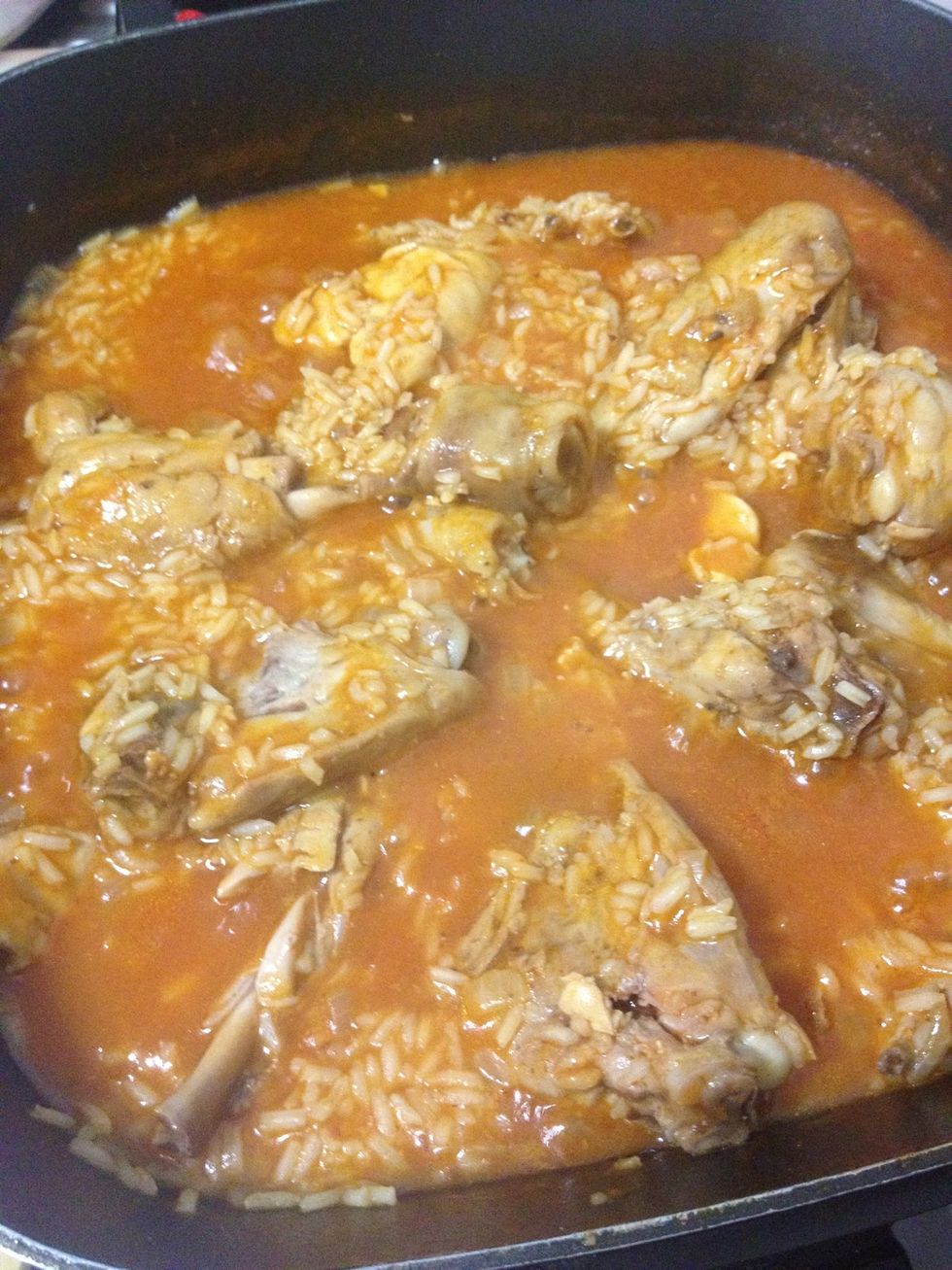 Taste rice after about 15 minutes. If a little dry, add a bit more juice. Taste again in 5 minutes and repeat until desired texture.
And Serve!
Sometimes I add cut up carrots. Add this in when you add the onion at the start :)
1.0kg Skinned chicken pieces
1.0 Onion
2.0Tbsp Oil
420.0g Can of Tomato soup
2.0c Rice
3.0tsp Chicken stock