Moules-frites are the traditional meal at the fair of Lille (Nord - France) on the first weekend of September.
7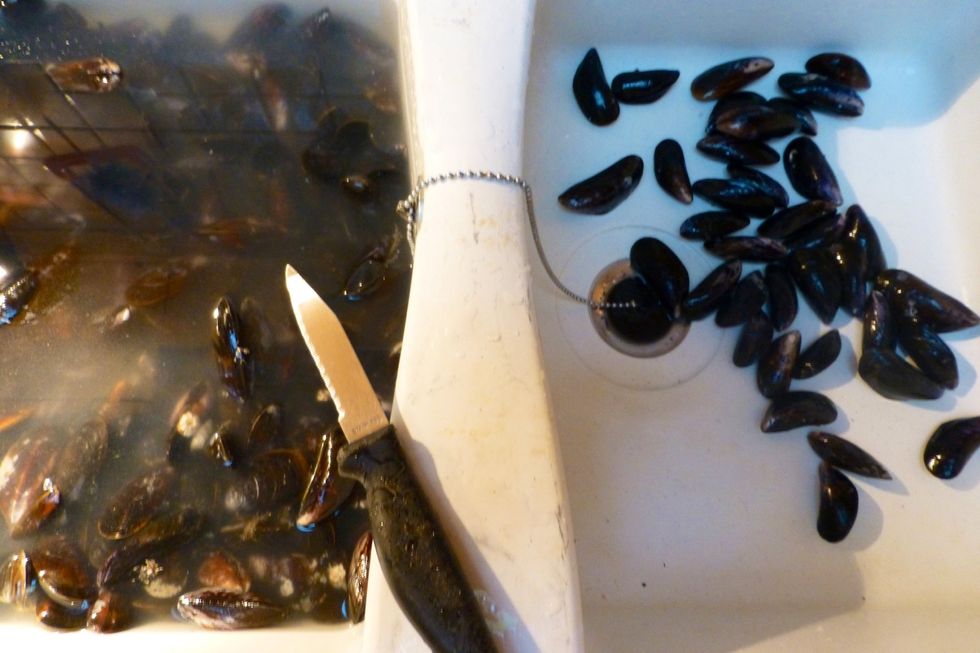 Clean mussels with a knife.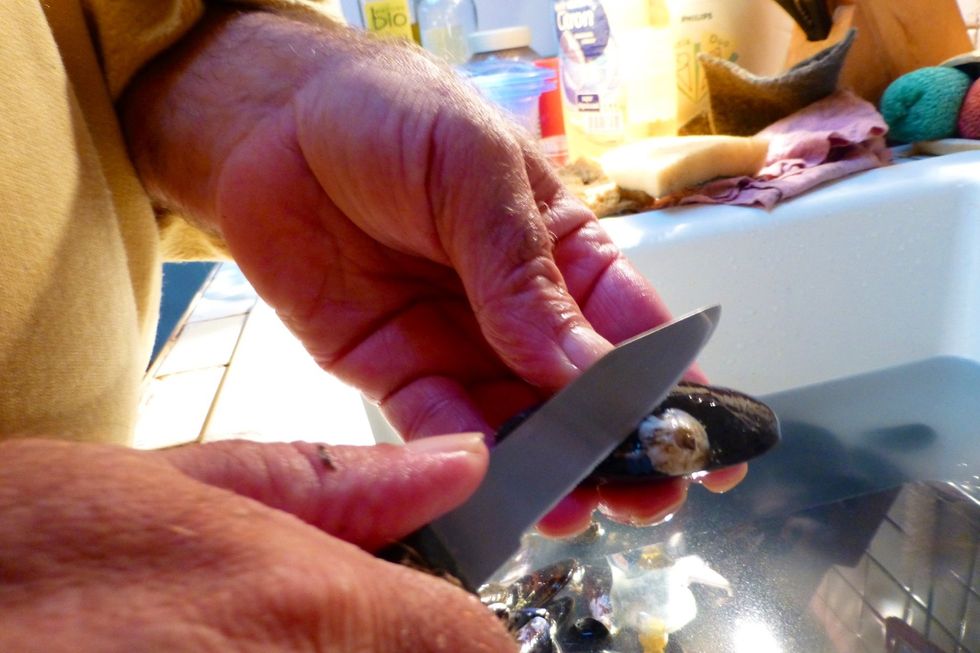 Discard mussels and remove broken shells on the mussels.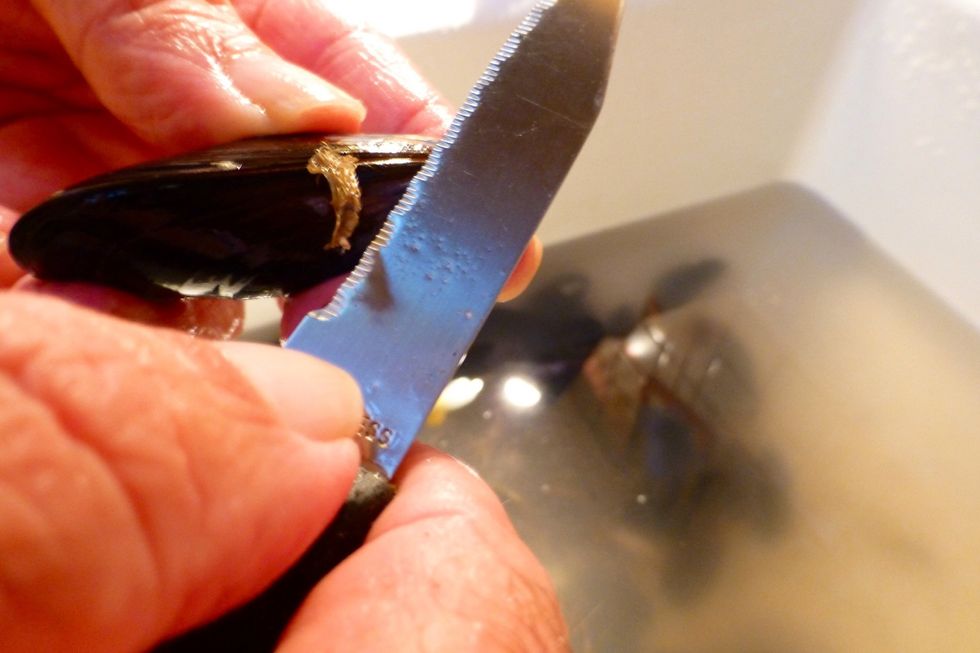 Also remove the beard remains on some mussels.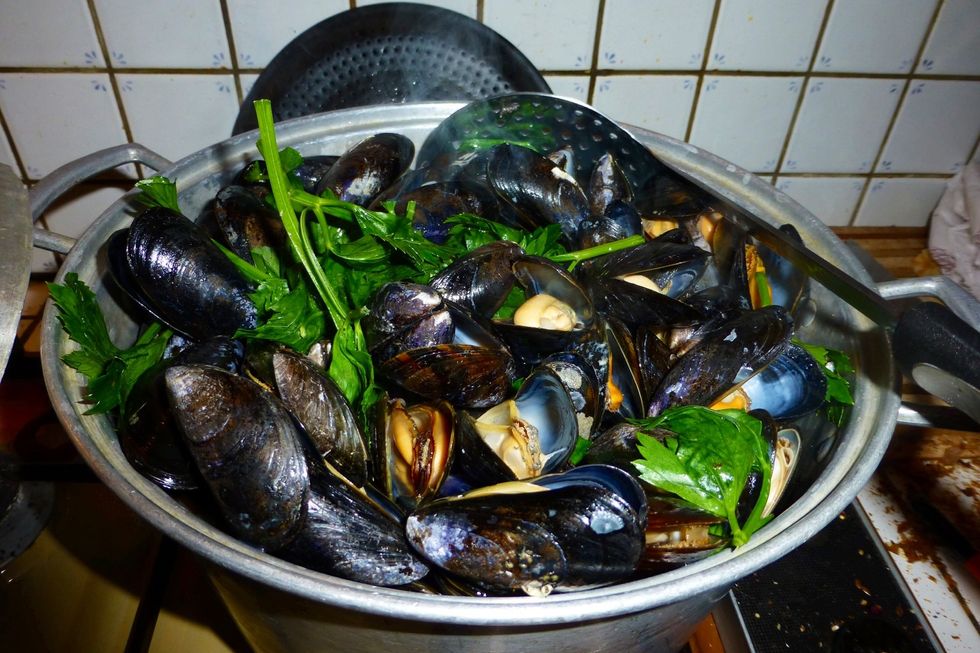 Cook the mussels in a pot with celery, onions, a little salt and pepper and white wine or beer.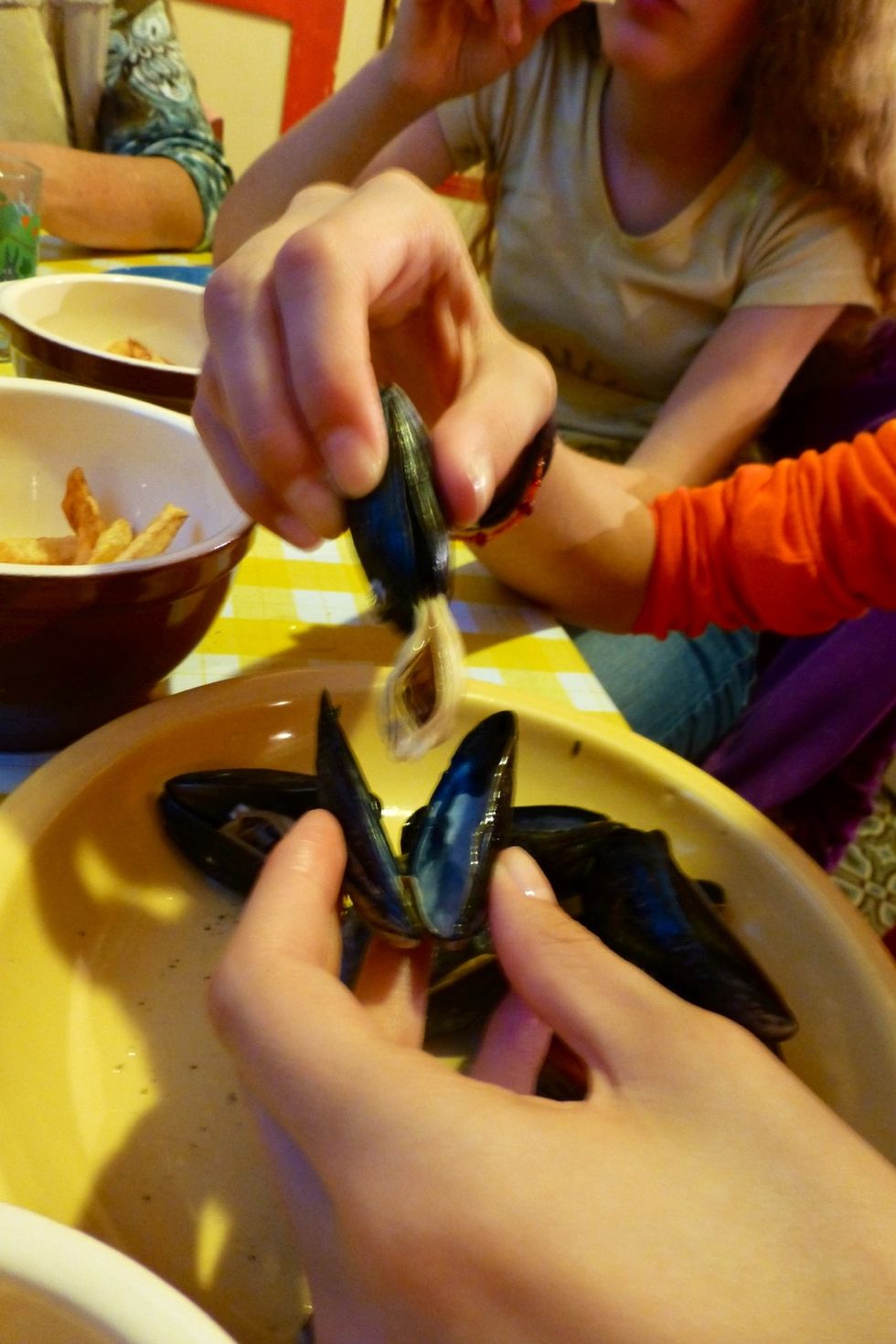 To eat mussels in the manner of North of France or Belgium, get one mussel with a shell mussel clamp is empty.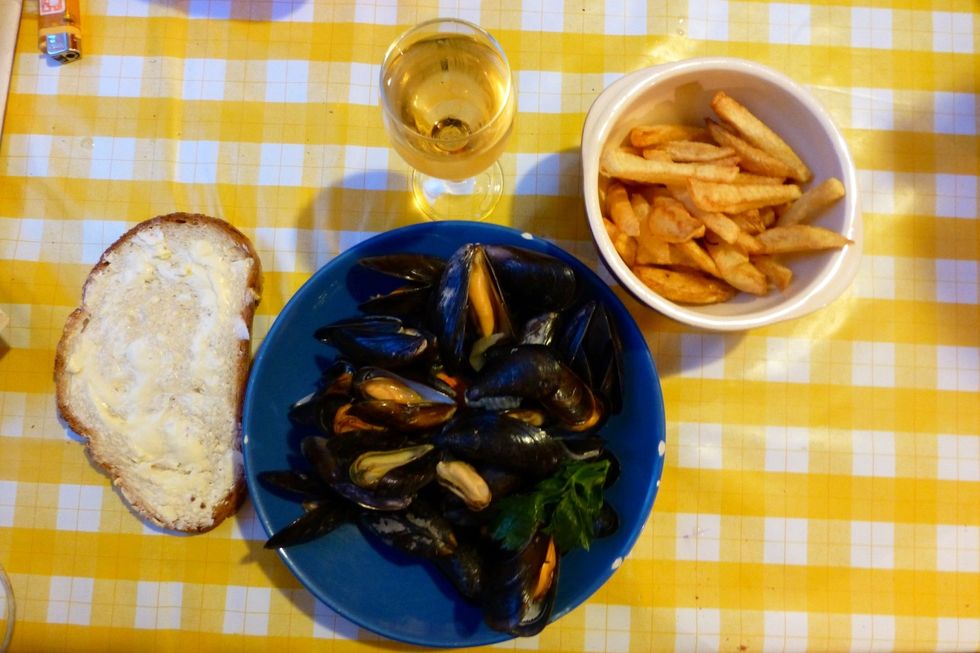 Mussels in the North of France eat with bread with butter and fried and accompanied by a glass of white wine or beer.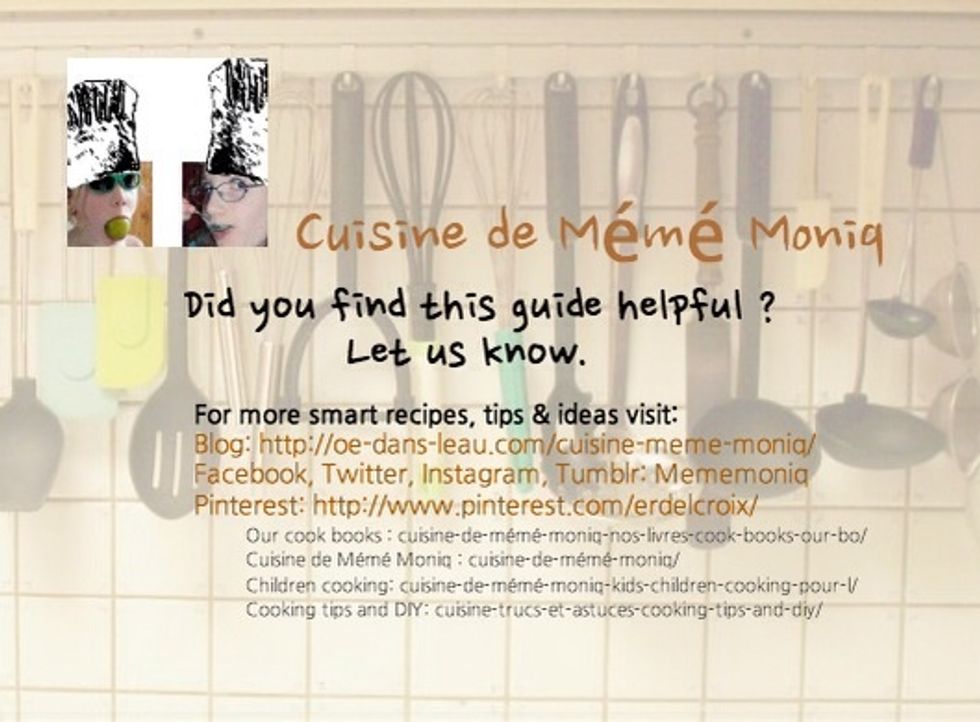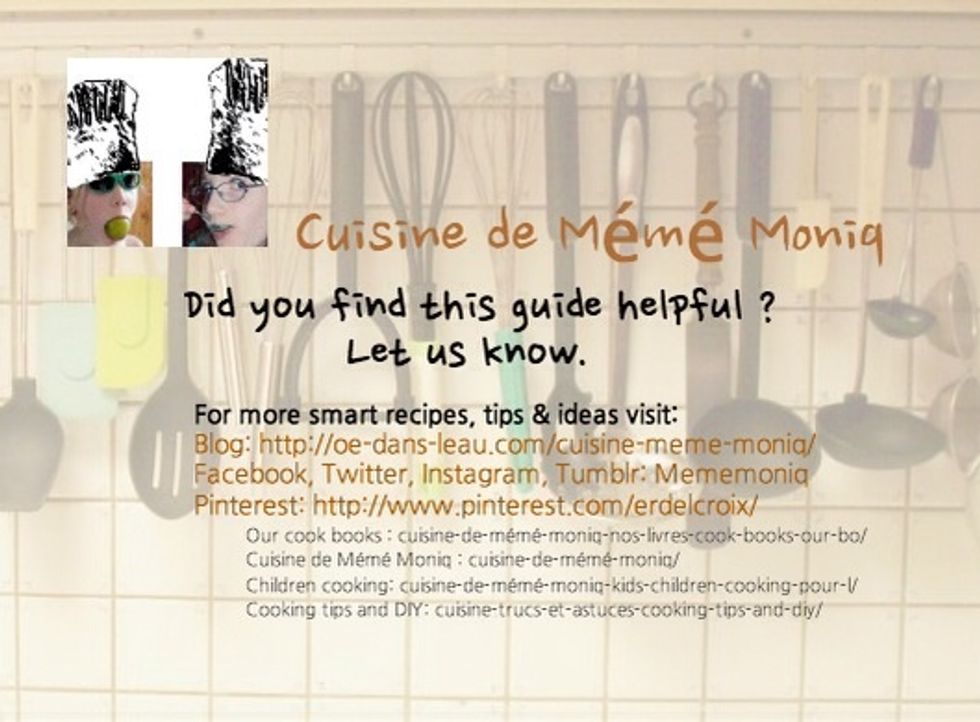 1.0l Mussels per person
150.0ml white wine or beer
2.0 stalks celery
2.0 shallots (if the onion)
Salt and pepper