How to cook mondongo(tripe soup)
Tripe soup is a common and traditional dish in my country. Everyone has a unique way of making it, here is my way. It is delicious that's for sure, just ask my daughter 😳
541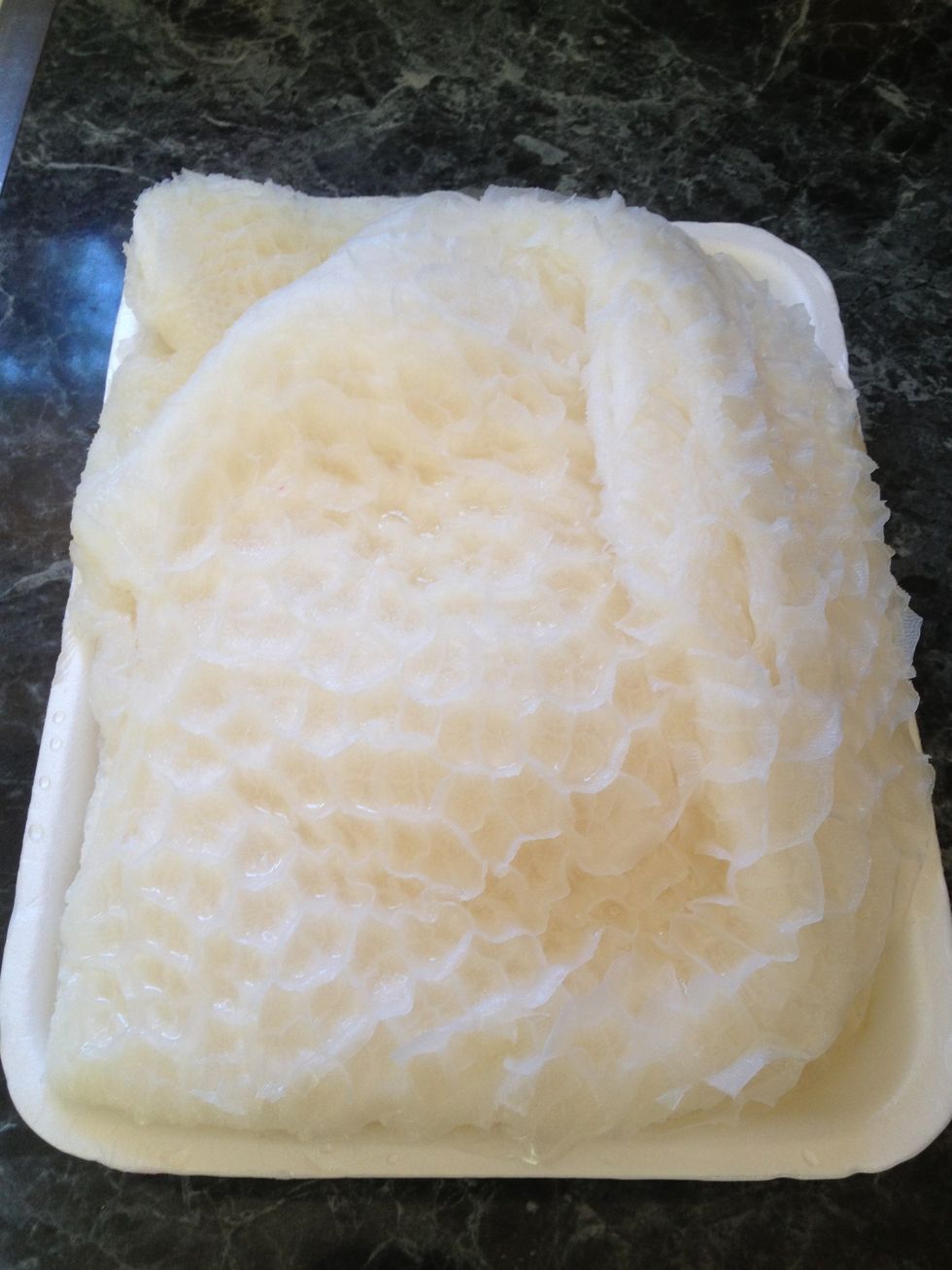 This is the main attraction. Honey comb tripe. This meal I'm introducing are for those people with an acquired taste. Not everyone will like this. Swipe on if you can stomache it.😁😁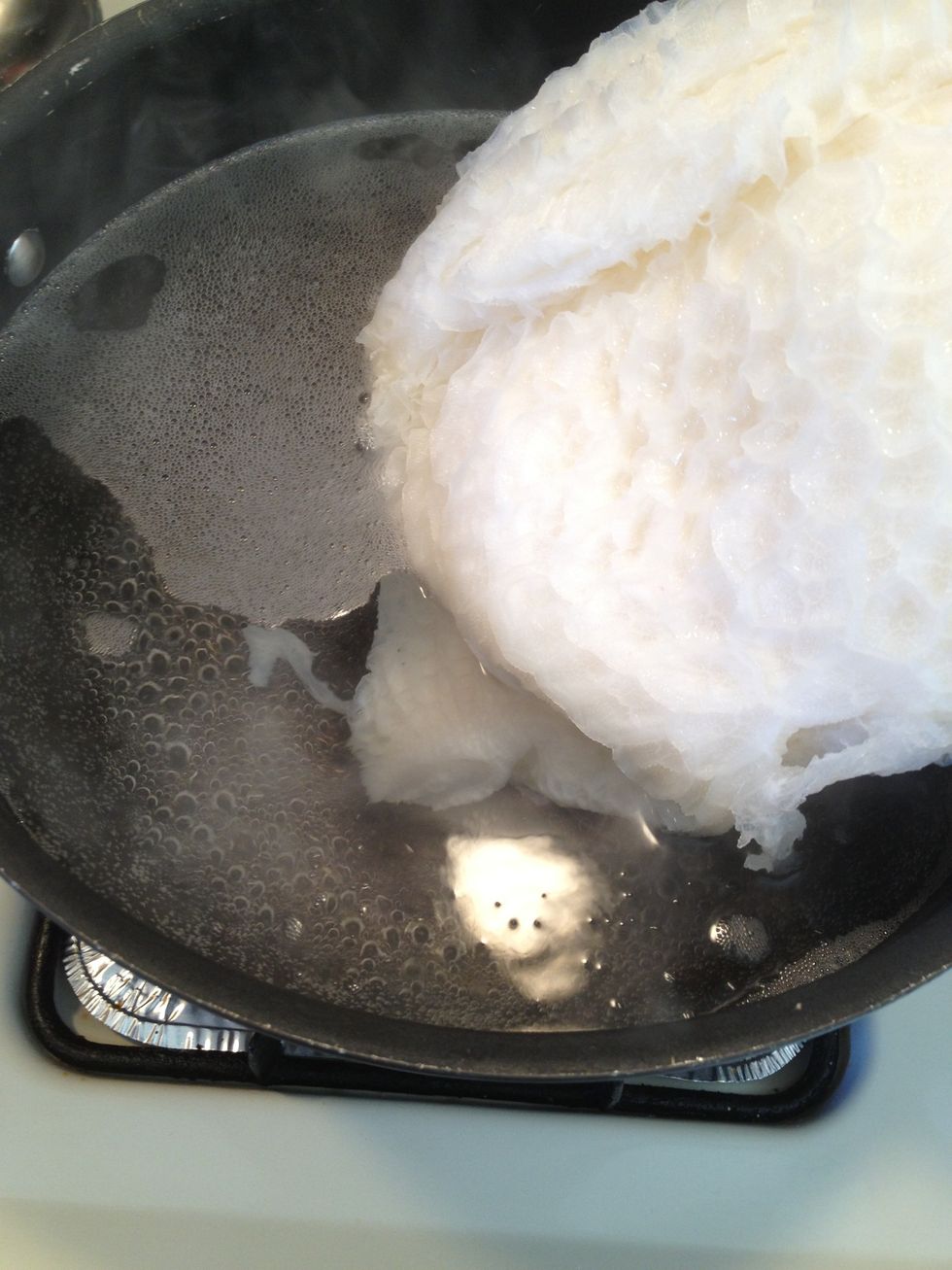 Wash,clean & rinse your tripe with Lemon juice.Take a pot with plenty of water(about 1/2 gallon)and set it over a medium high burner. To the water we will add the tripe and cook it until fork tender.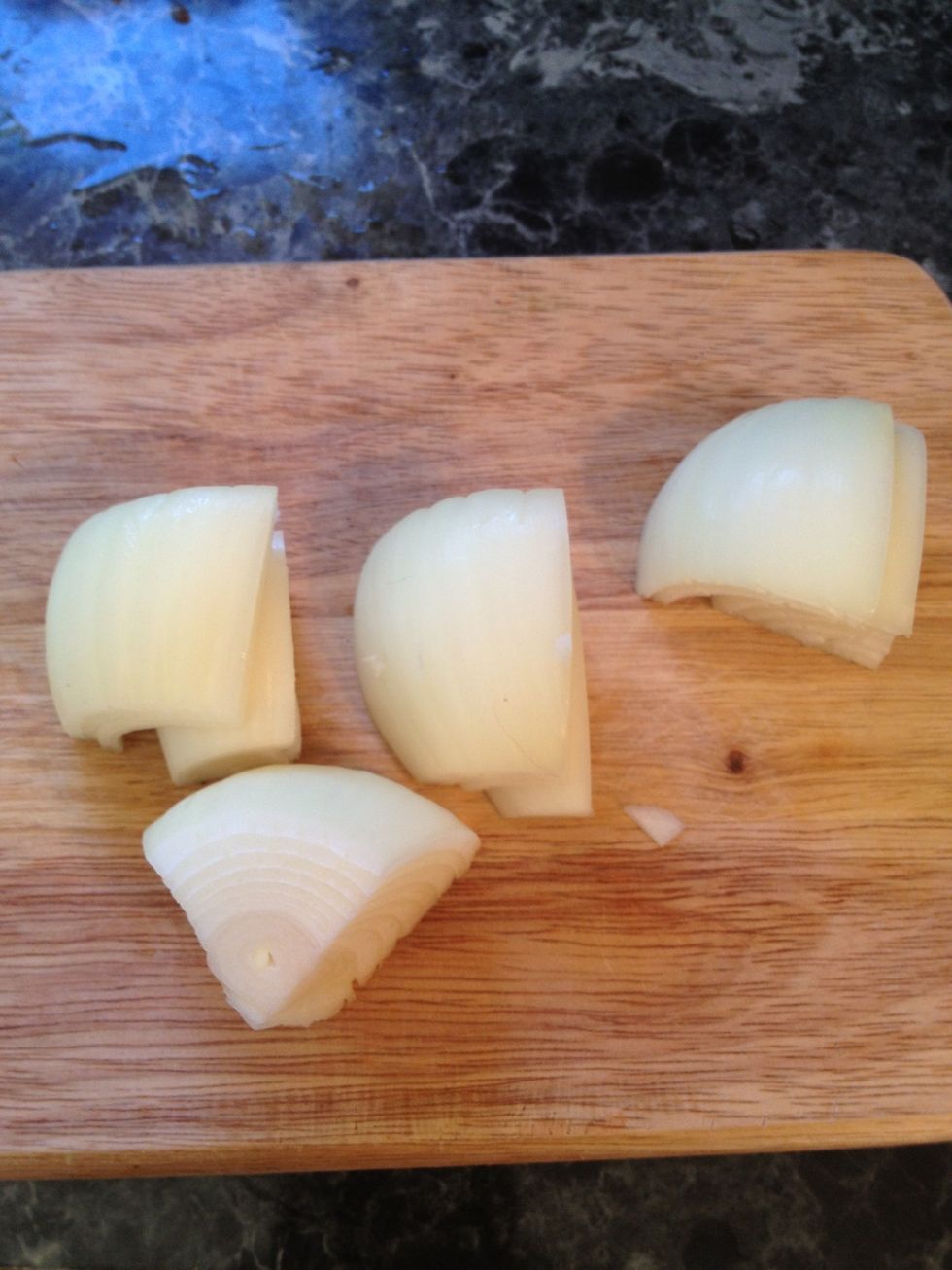 Chop the onion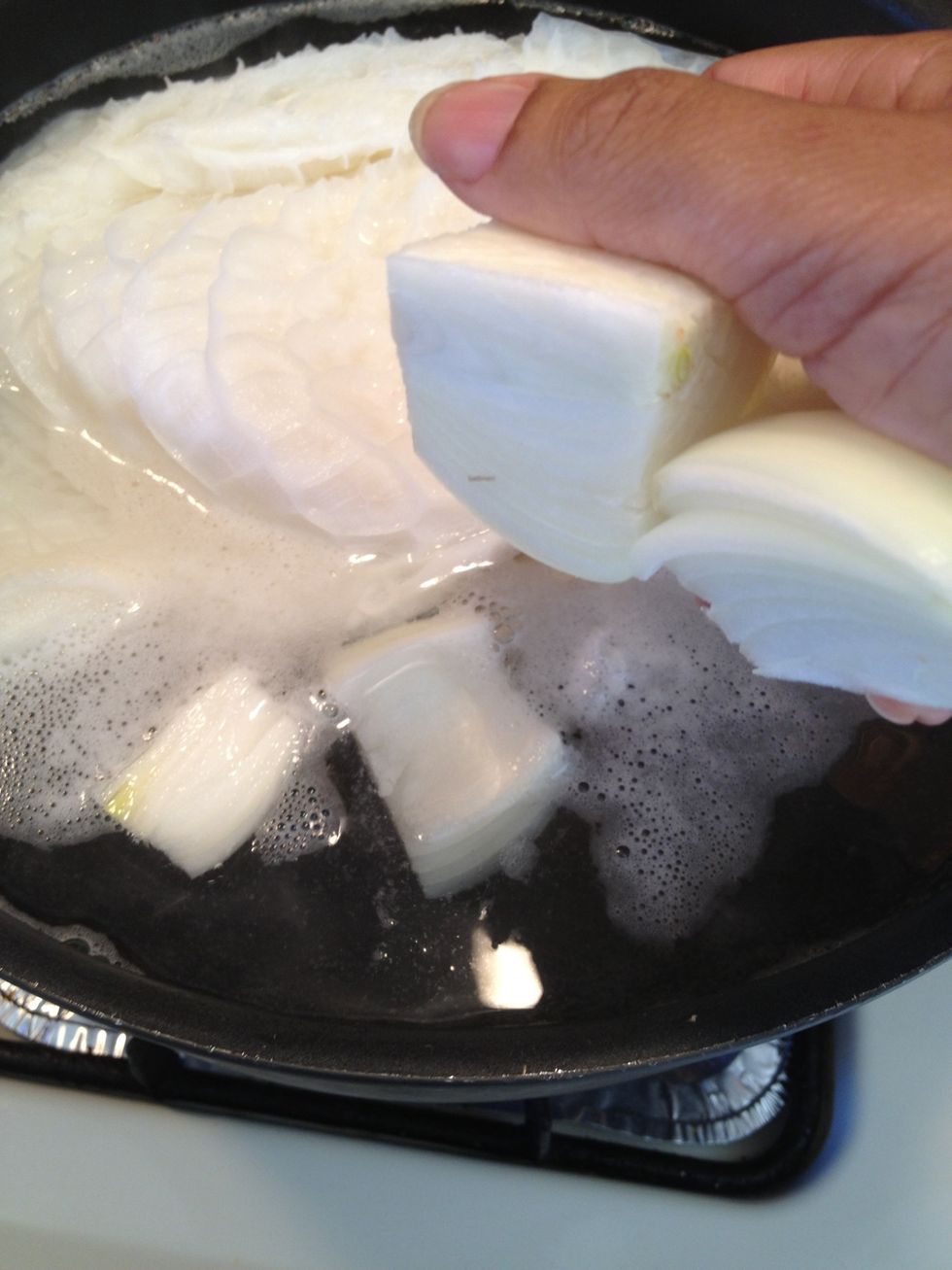 And add it to the pot of water.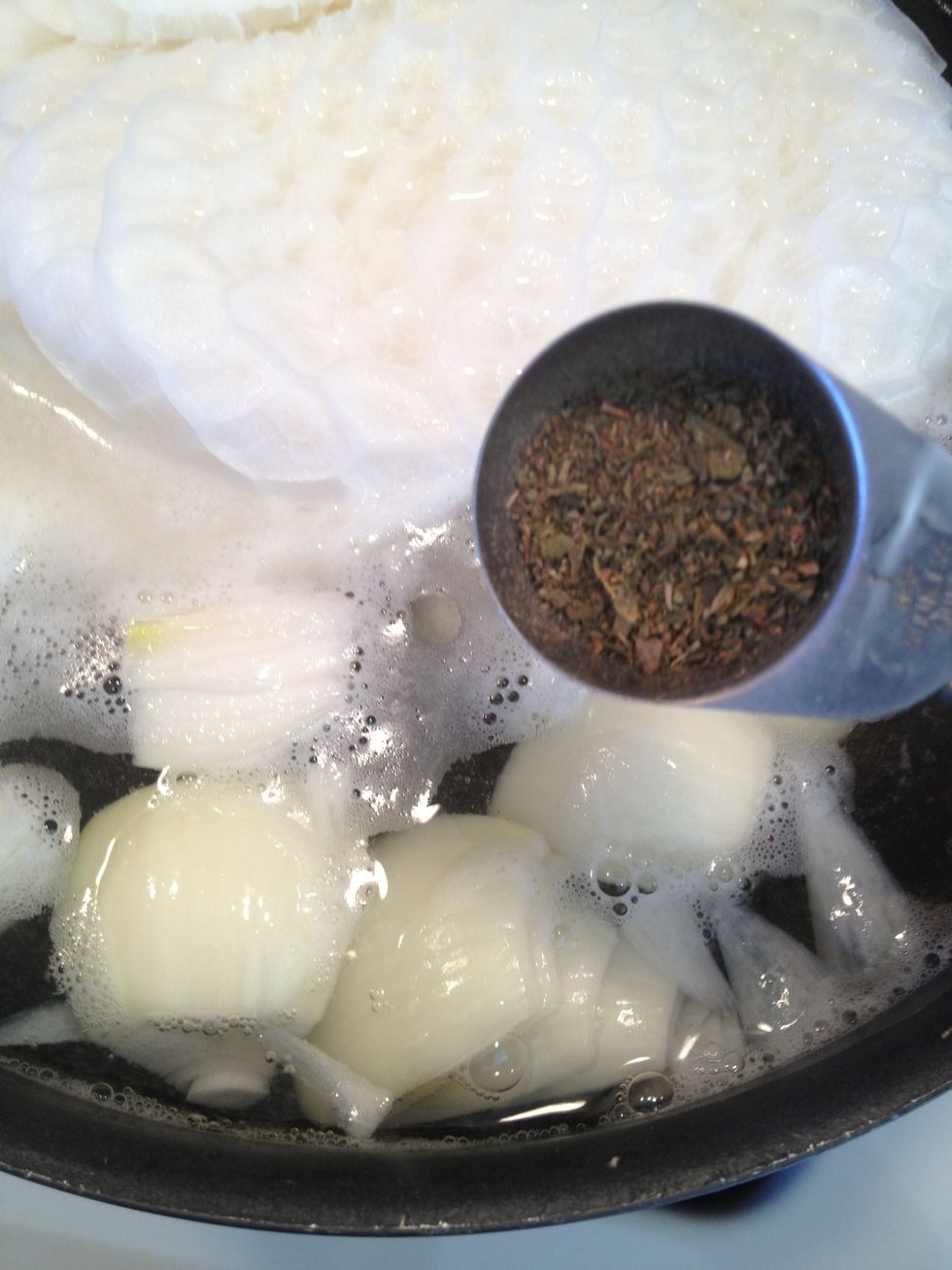 Add the oregano as well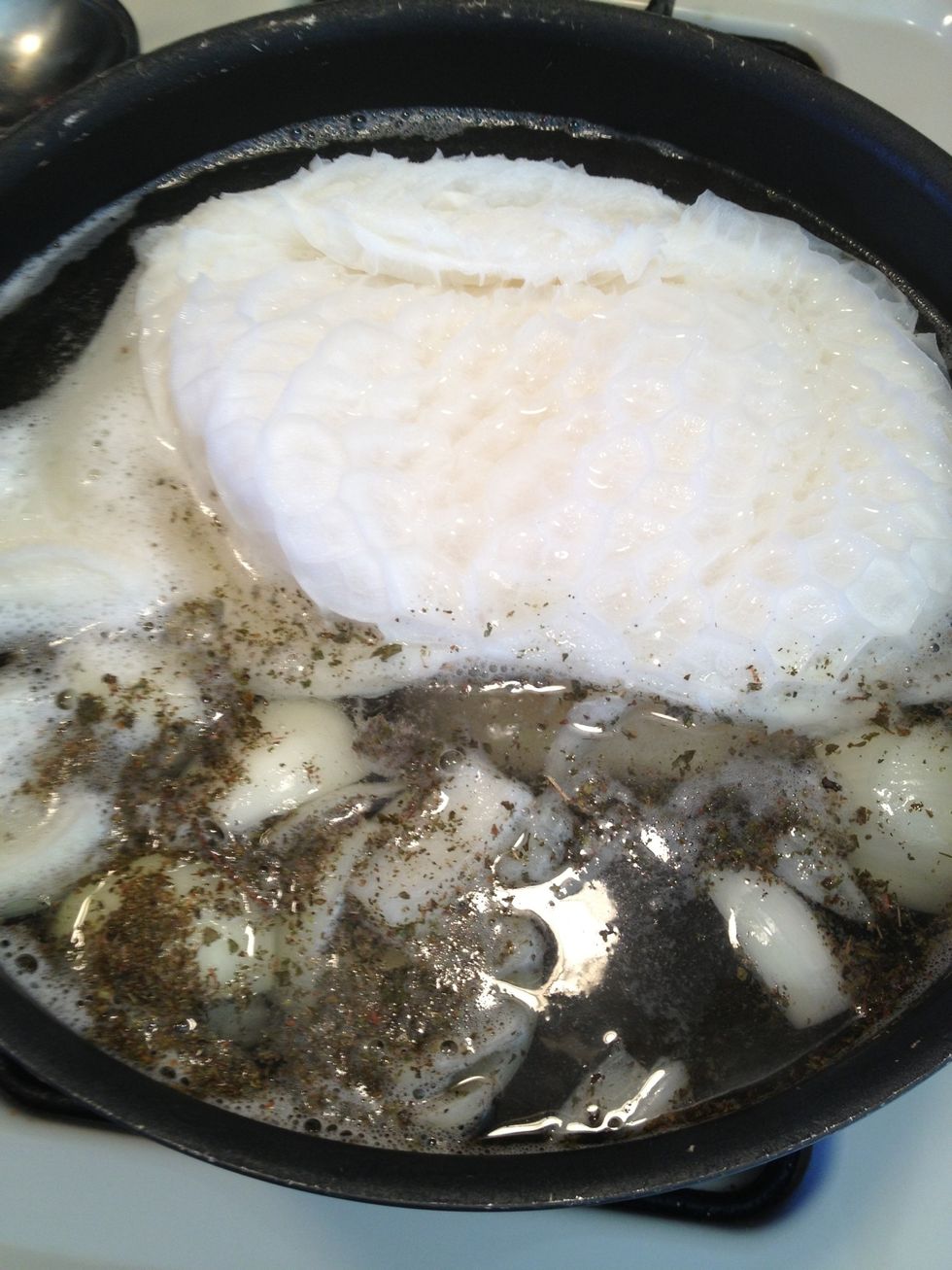 If you have Ajices gustosos and cilantro sprigs add them in at this point. I had none😫😒 Depending on how tough the tripe is,it can take anywhere from 20 -35 minutes to cook.
Right now it is all about observing and checking for tenderness! DO NOT OVERCOOK OR YOU WILL HAVE SLIME FOR DINNER😱😝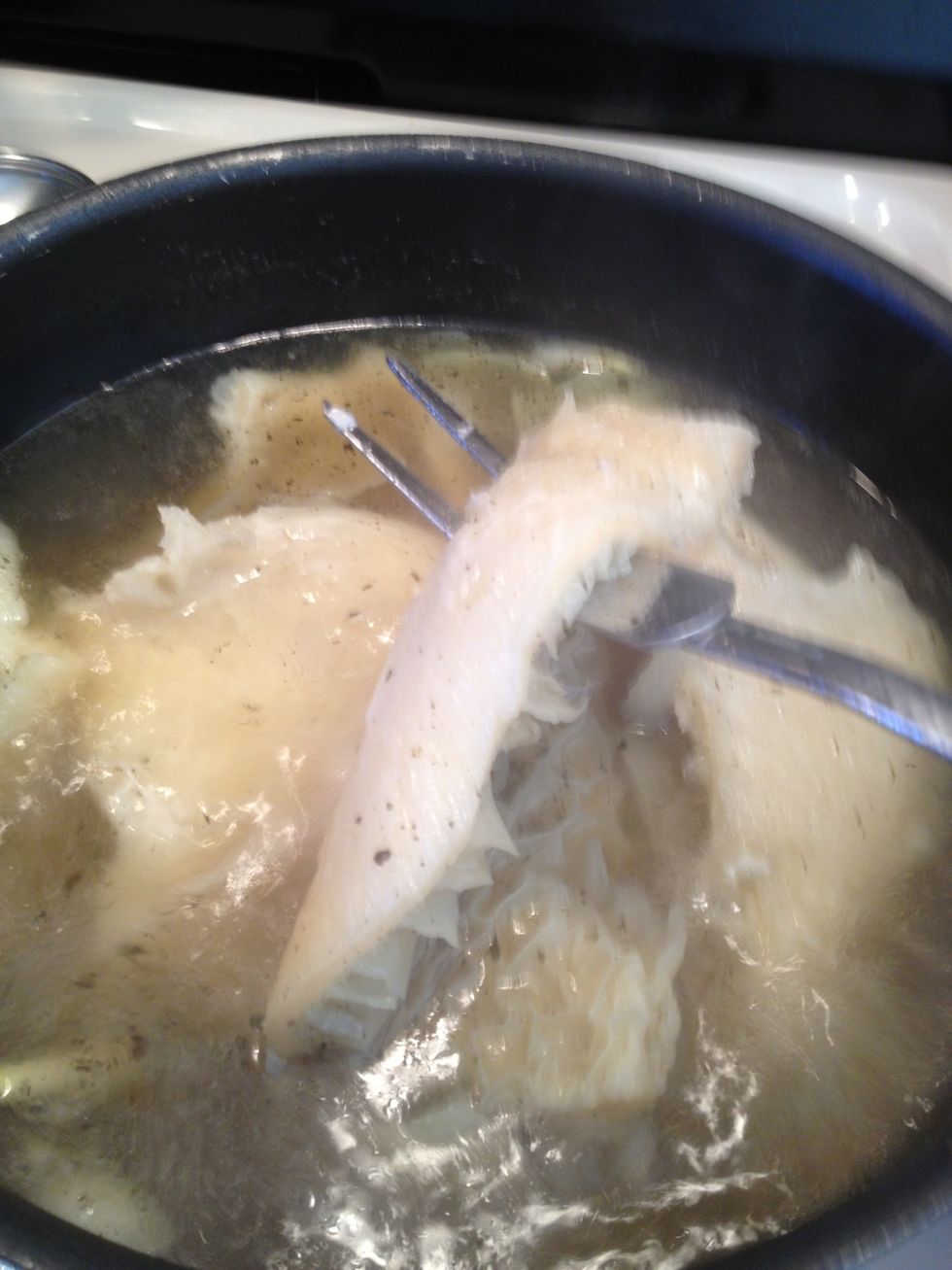 My tripe is now fork tender.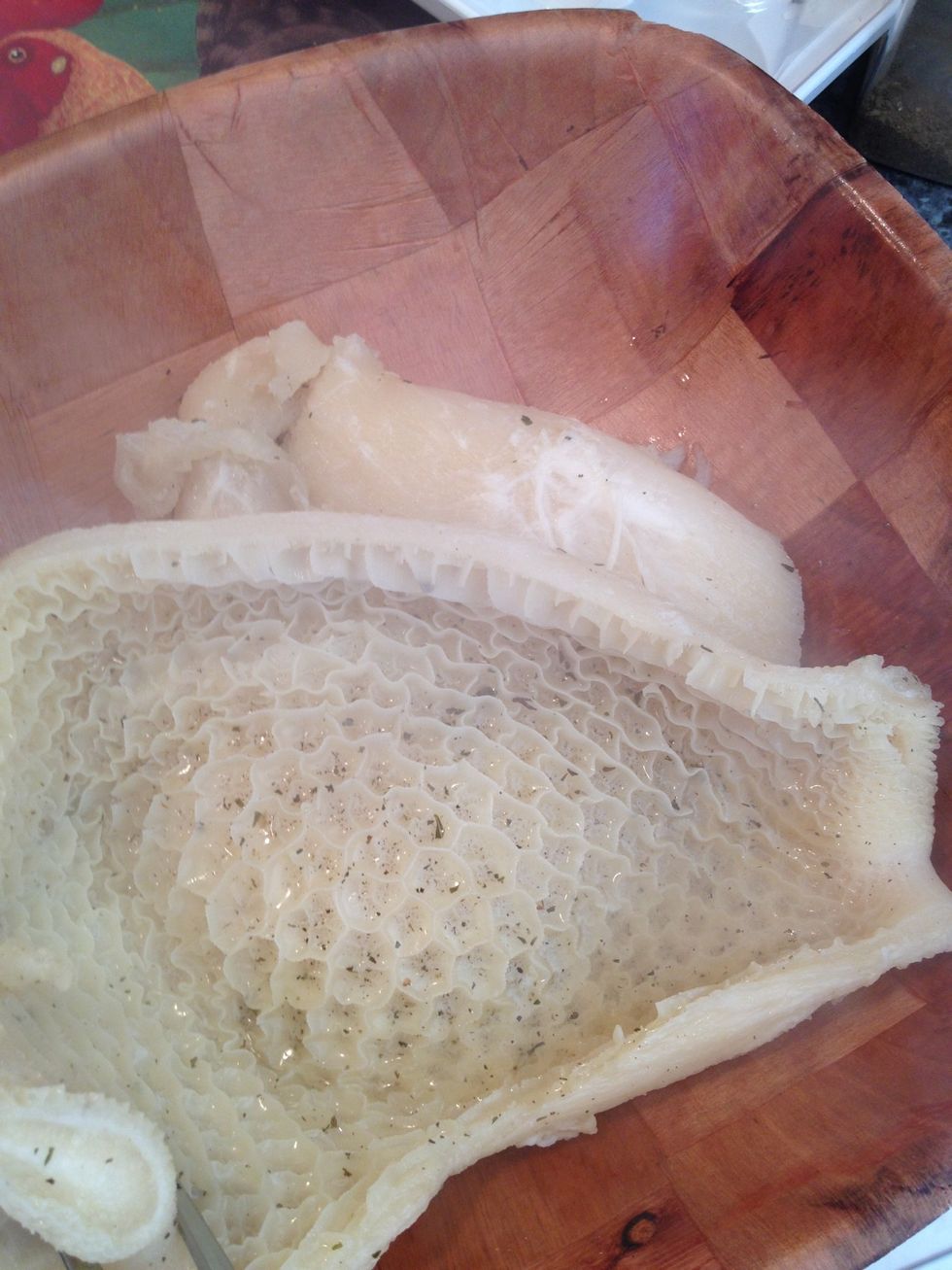 We will now take the tripe out of the water and put it In a bowl.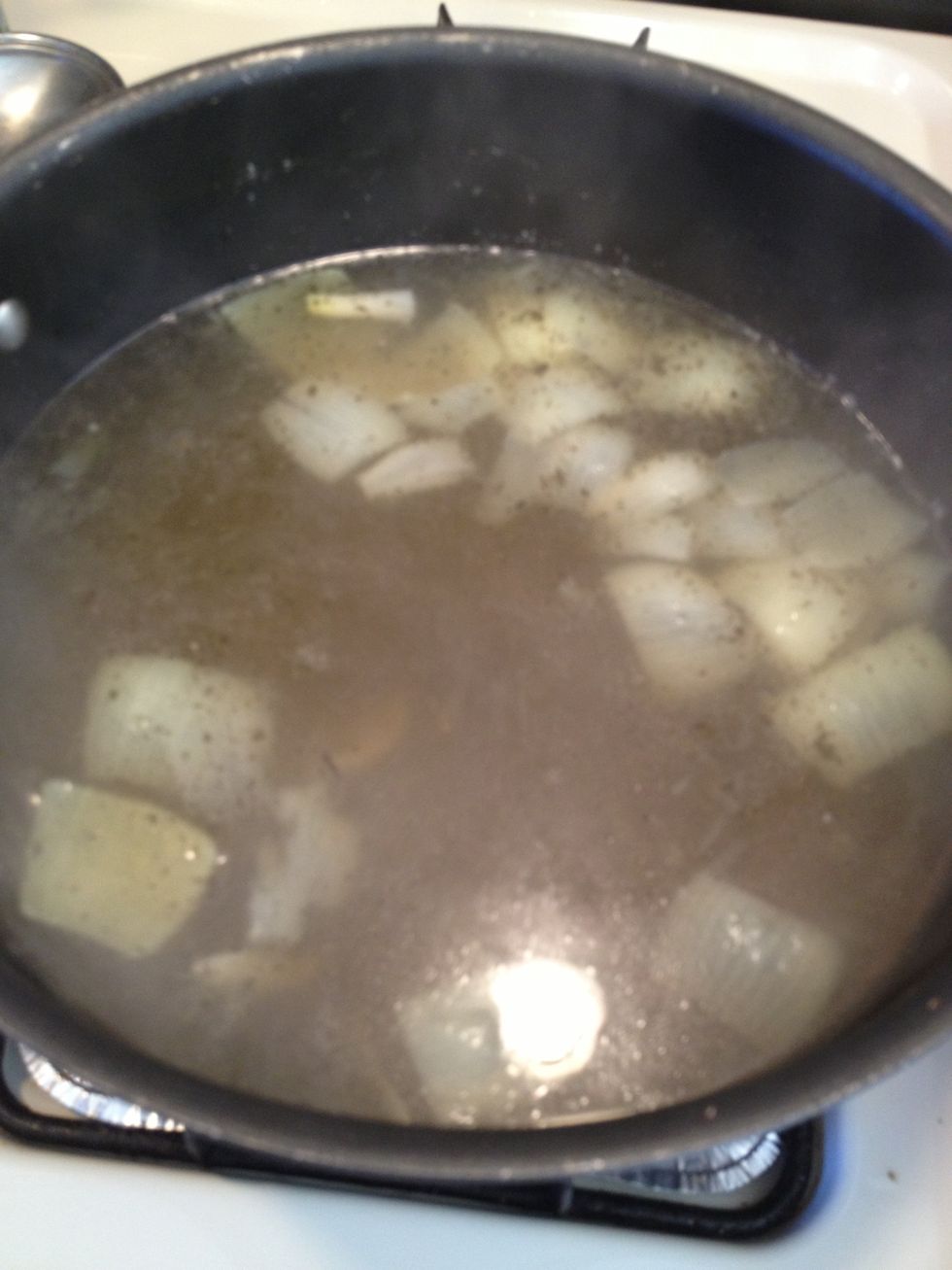 You see this water, DO NOT DISCARD IT, we need it.
What we will do is remove the onions and the rest of the veg.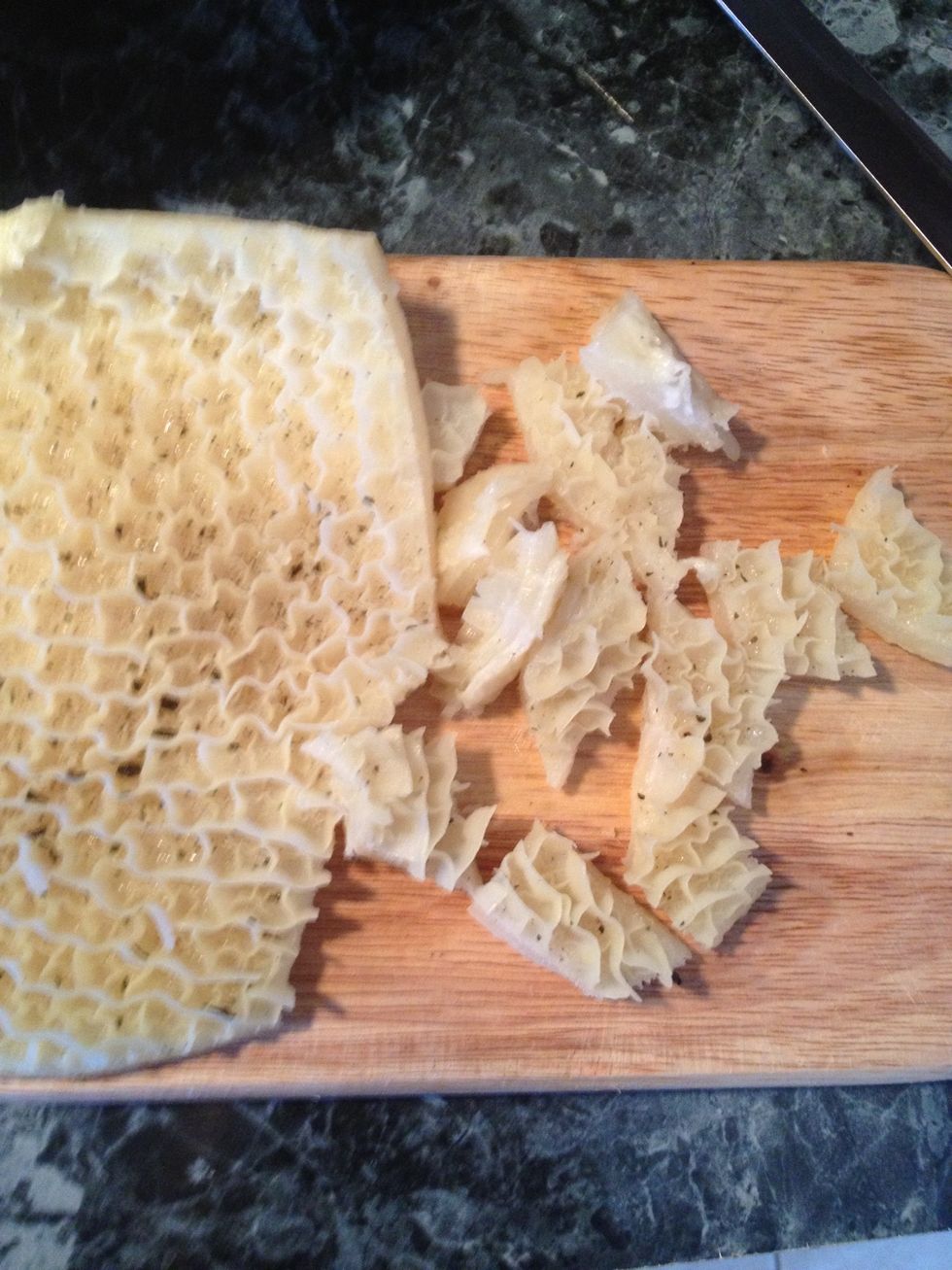 The tripe has cooled down a bit, we will cut it into bite size pieces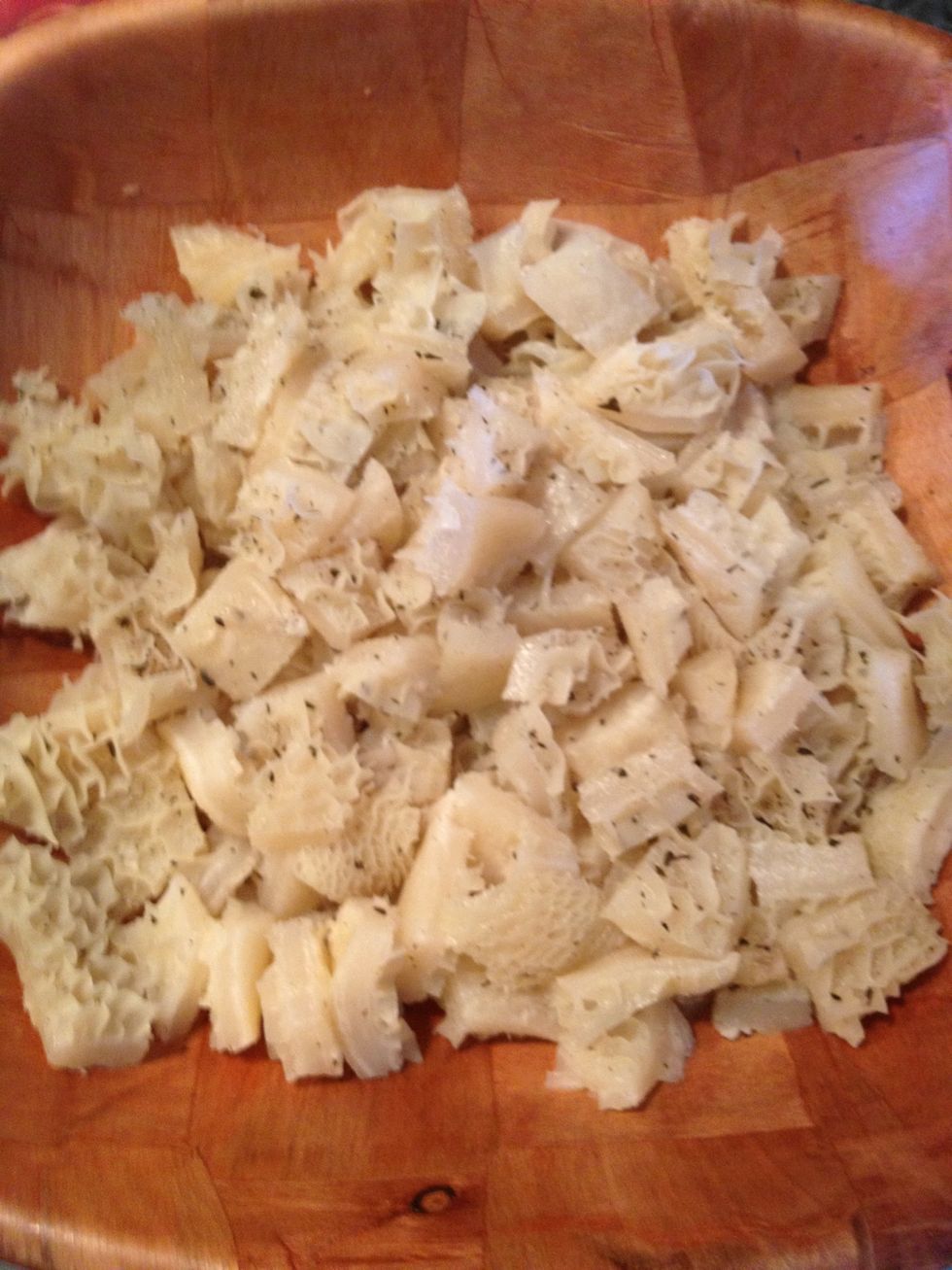 All cut up and ready to go😉
Remember that water I asked not to discard? Well dearies, we are putting it to use, turn the stove on to medium high. We will add the tripe back into it😄, lets get ready to rumble now😁
Take a small pan,set over low heat and add some oil.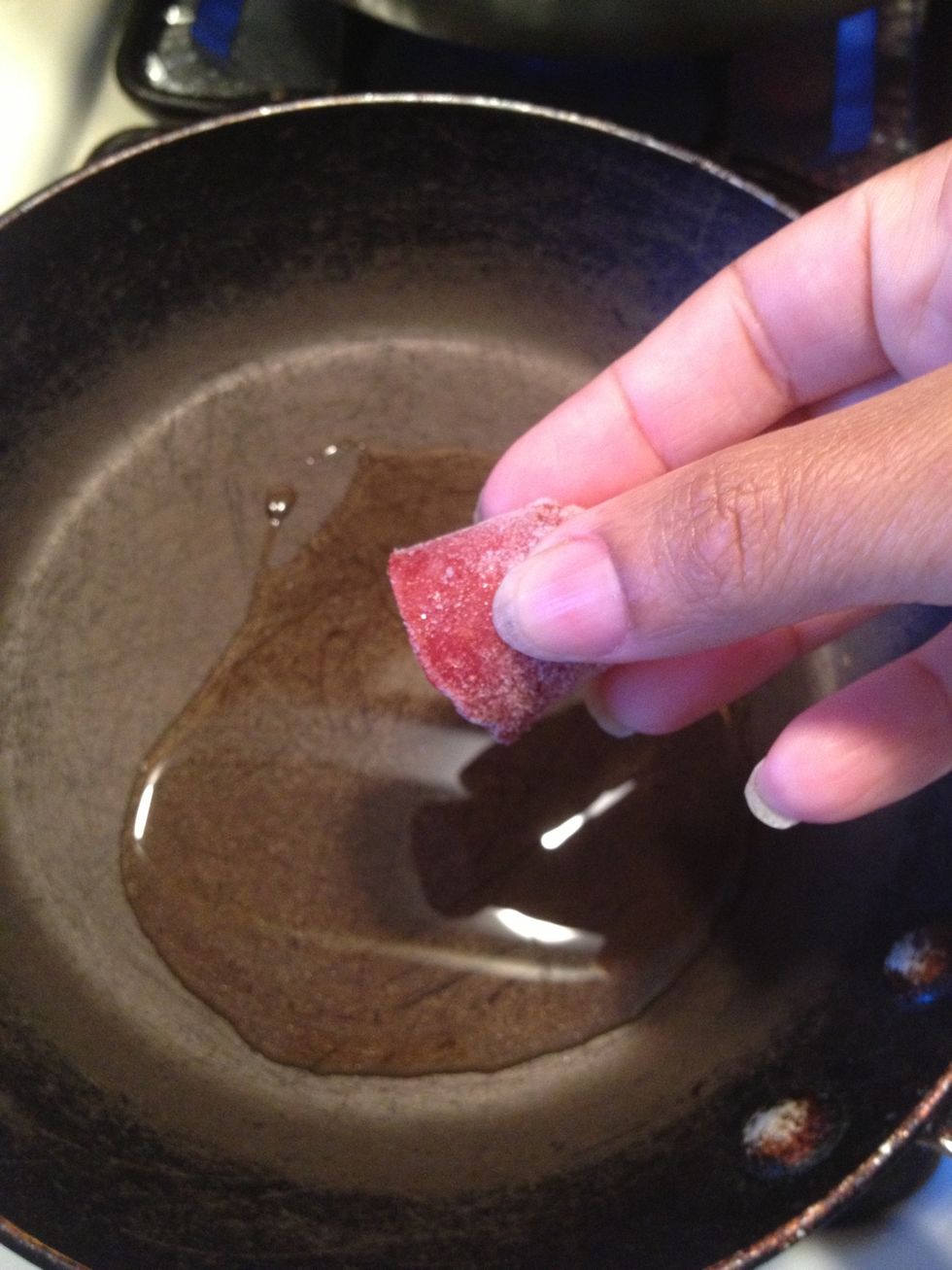 Add the tomato paste.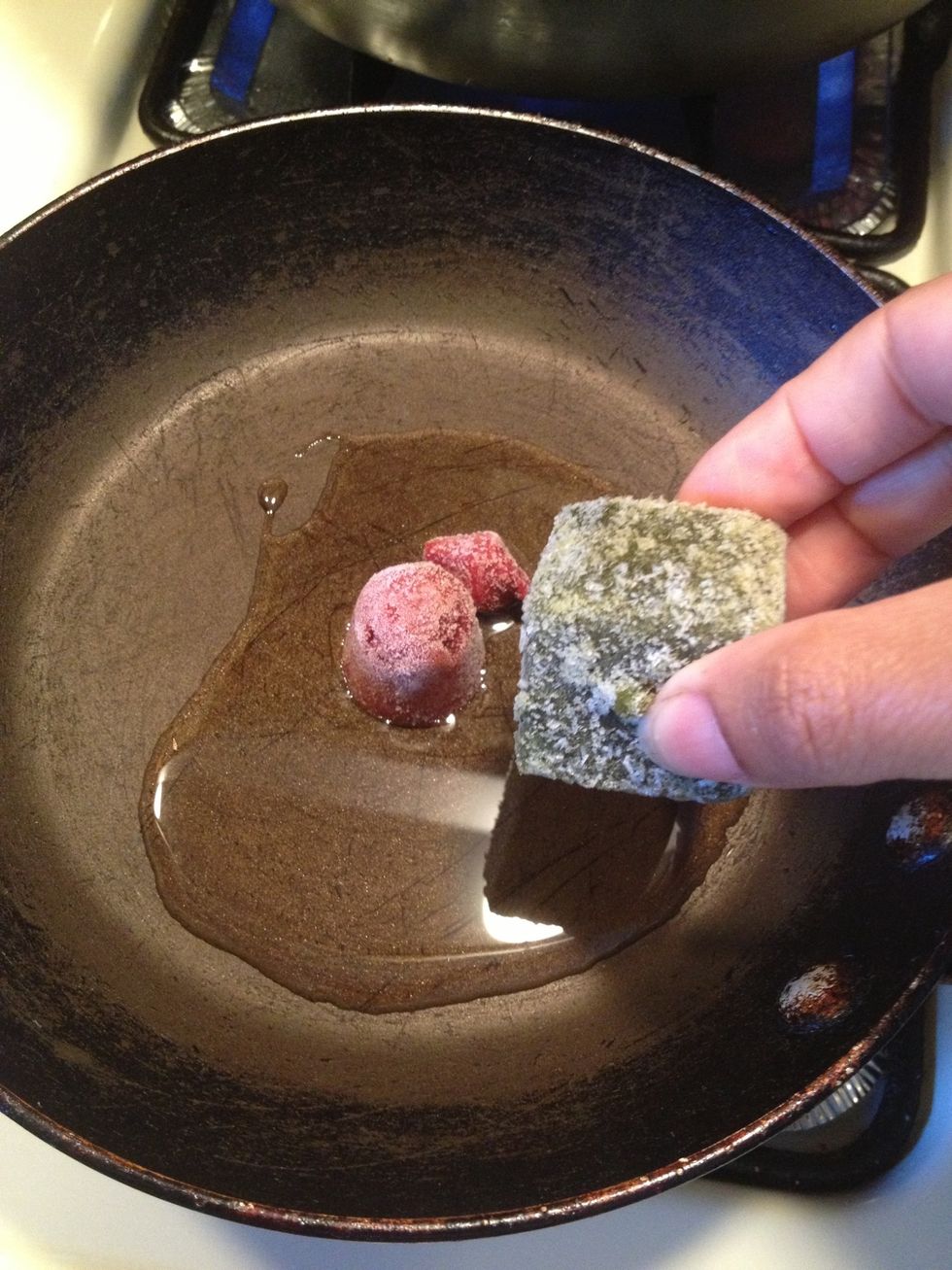 The sofrito.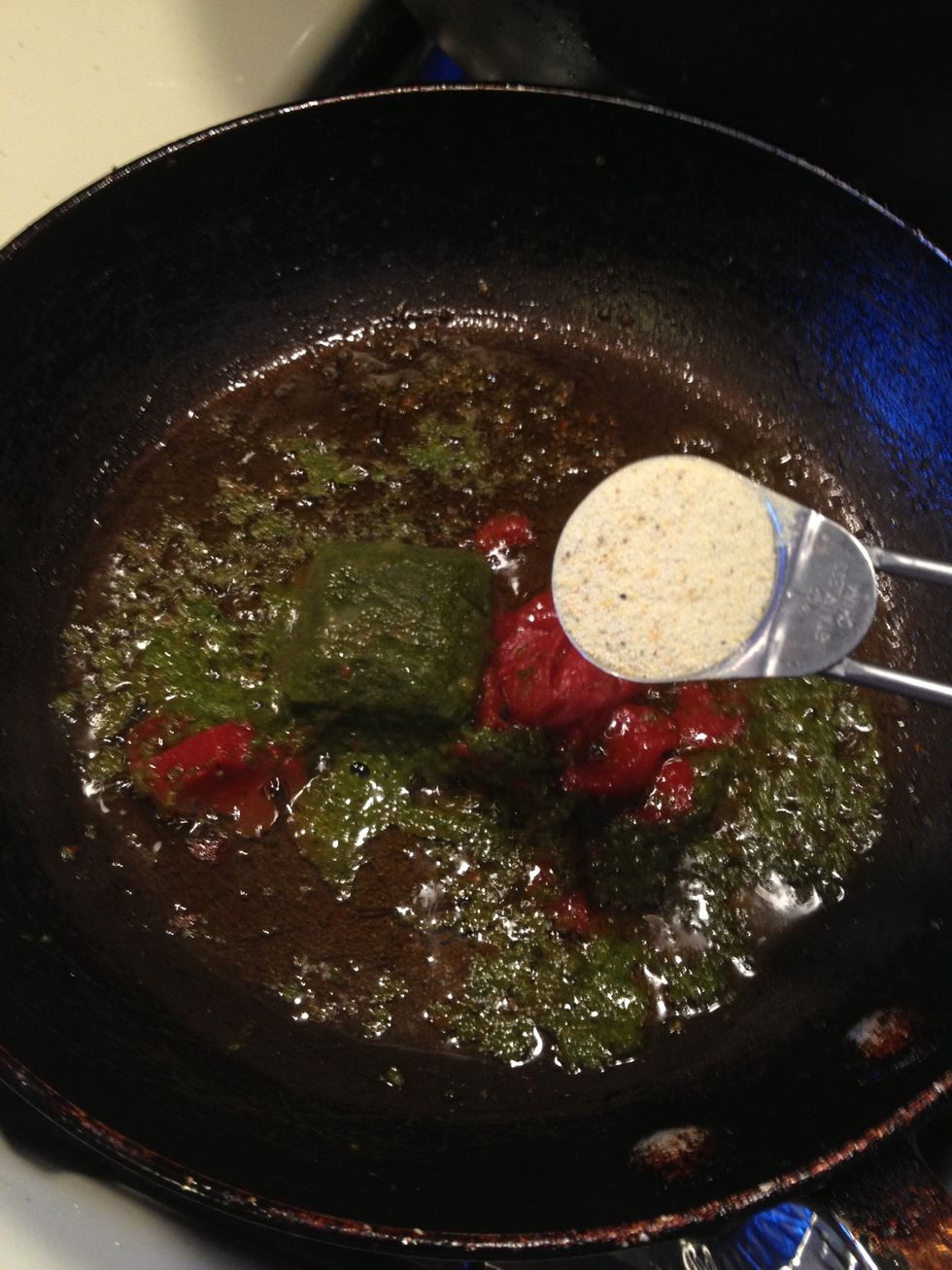 The adobo.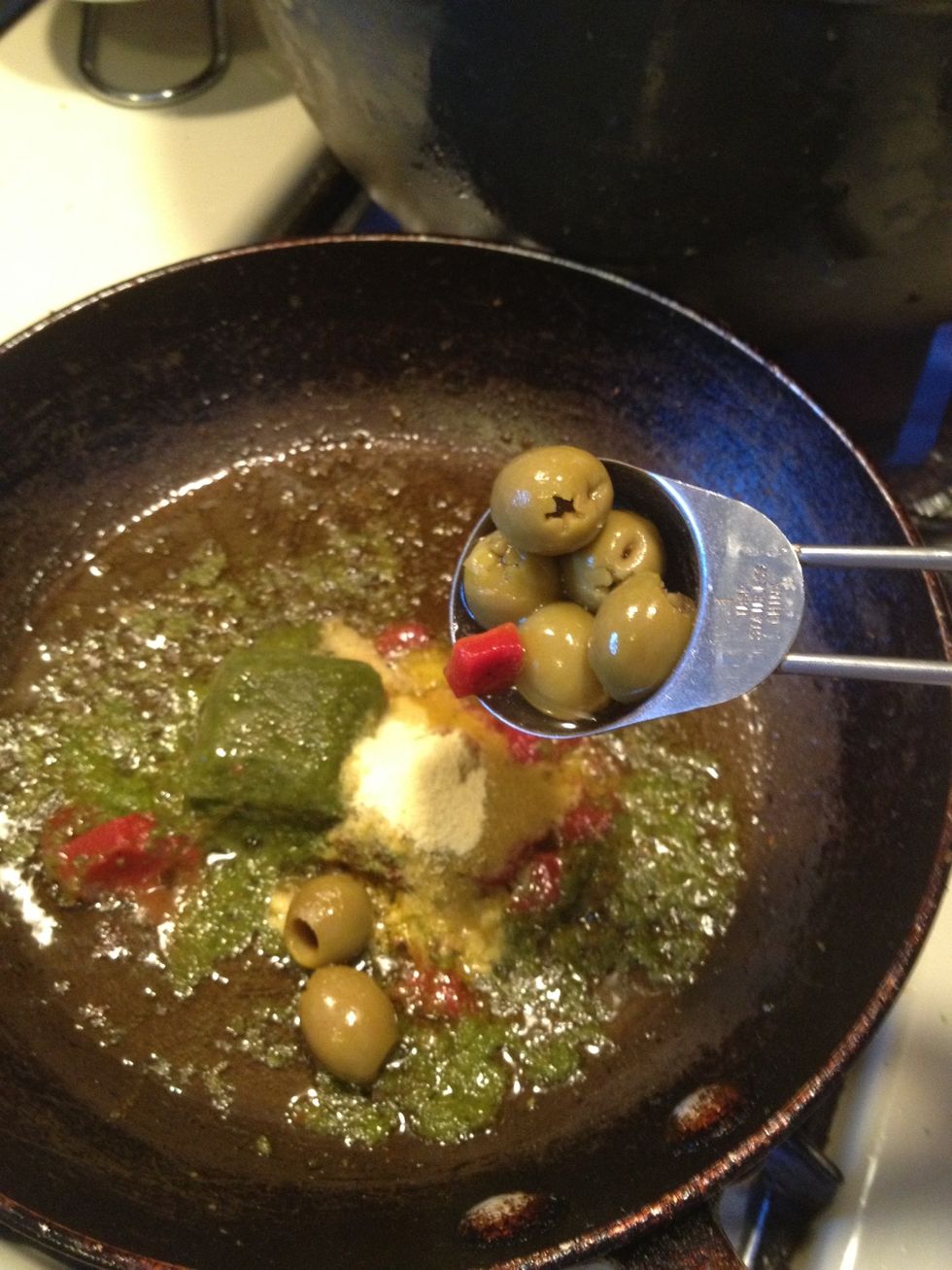 The olives and capers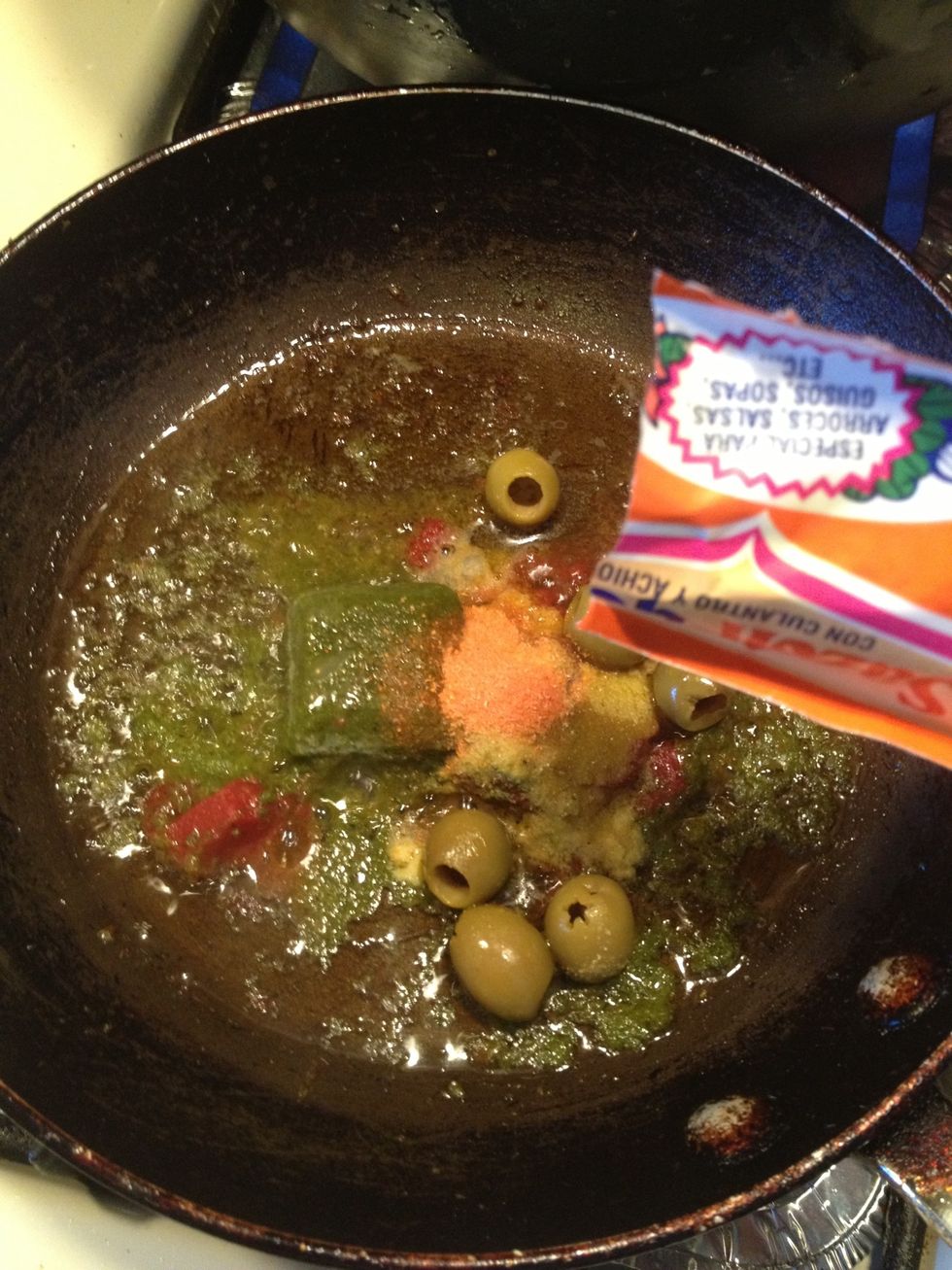 The sazon goya. I added two packages, I like the color it gives my soup.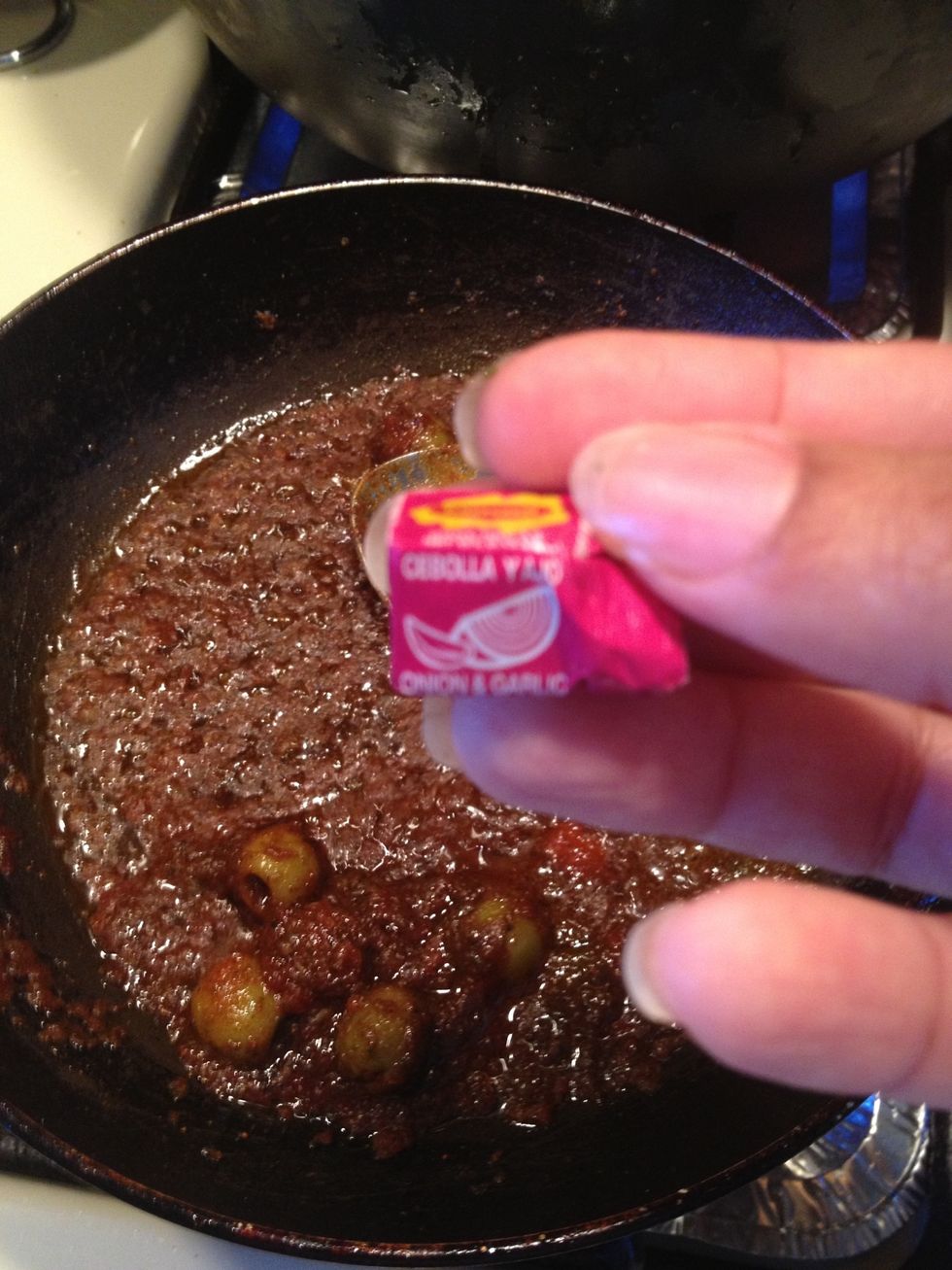 And a cube of onion and garlic flavoring.
Enjoy my style of making mondongo, actually this is the way my mommy taught me to make it. Serve with a side of white rice, some green boiled plantains and a MUST, avocado..😍😍
3.0lb Honey comb tripe
Water
1/2Tbsp Dried oregano
1/2 Onion, chopped
2.0 Ajices(sweet peppers)
A few sprigs of Cilantro
1.0Tbsp Canola oil
1.0Tbsp Tomato paste
1.0Tbsp Sofrito
1-2 packages of sazon Goya with culantro & achiote
1.0Tbsp Olives and capers
Salt and pepper to taste