How to cook mom's homemade potato salad
This is a wonderful homemade potato salad recipe that has been a family tradition for years.
44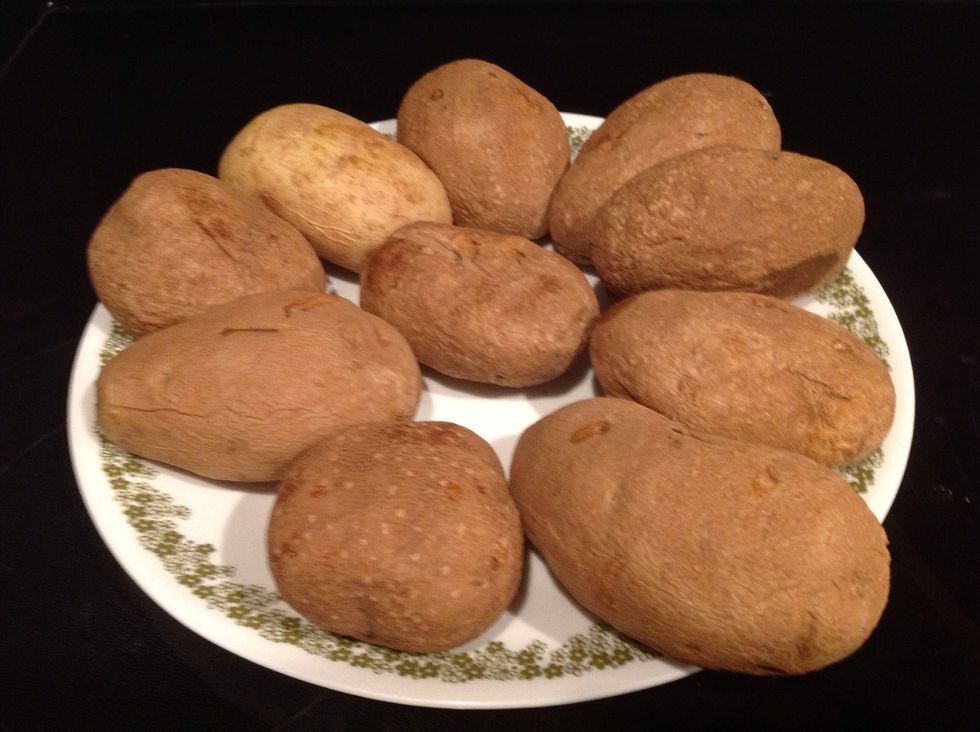 Microwave 8-10 medium sized potatoes until done. You can also cook these in the oven if you have the time.
Hard boil cook approximately 6-8 eggs and peel.
Ingredients: cooked potatoes, eggs, onion, sweet pickle relish, hellmann's mayonnaise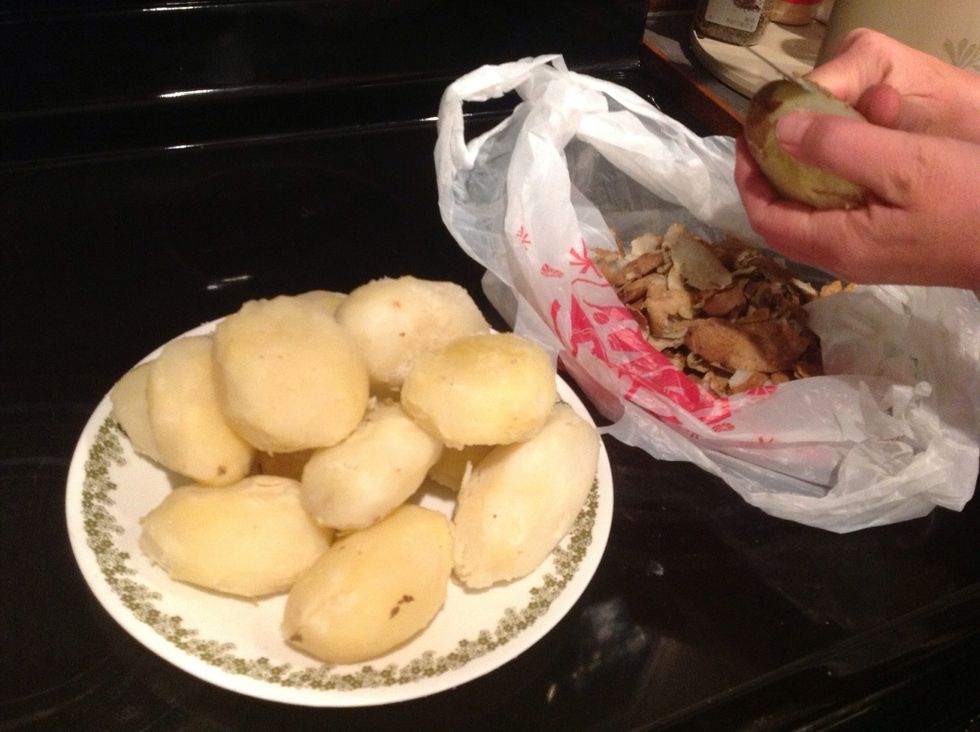 Peel the cooked potatoes.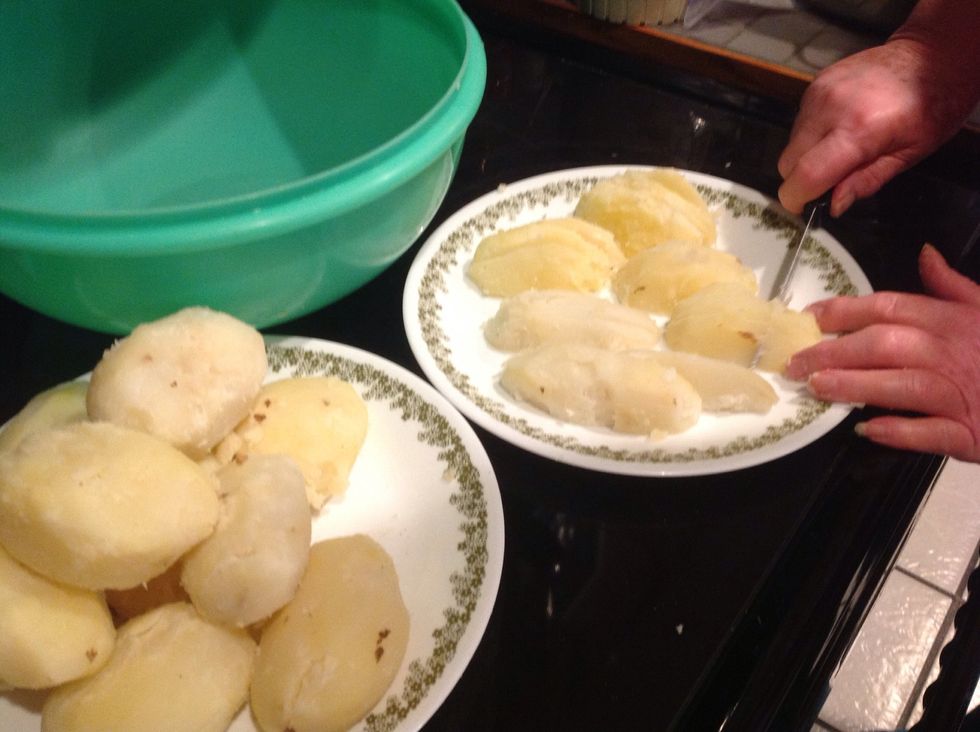 Chop the cooked potatoes into small pieces.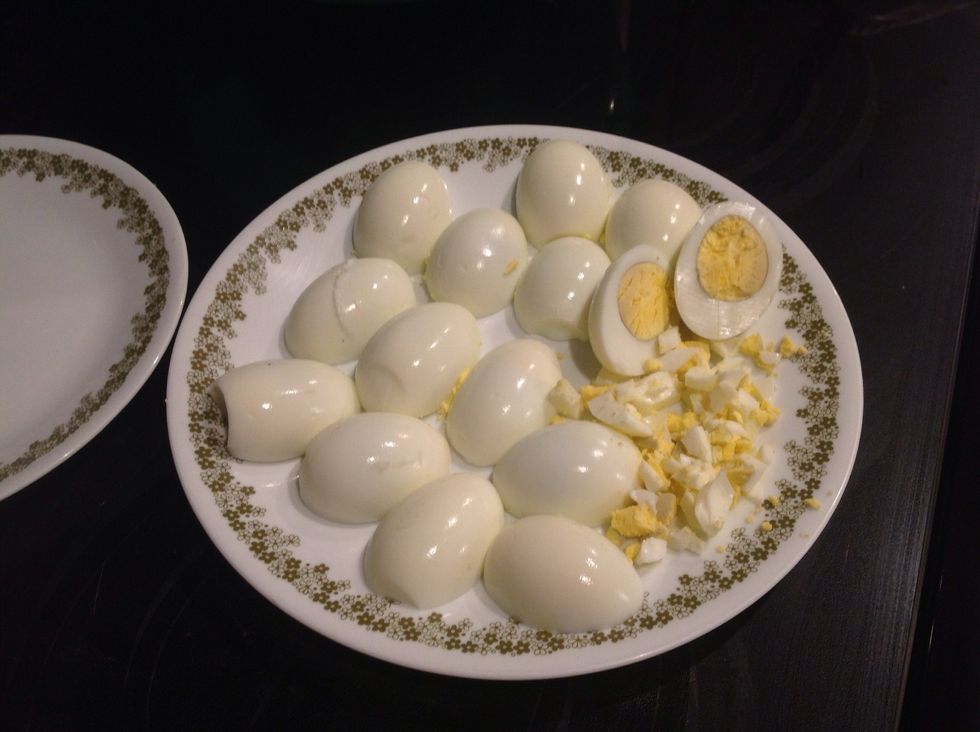 Chop the hard boiled eggs into fine pieces.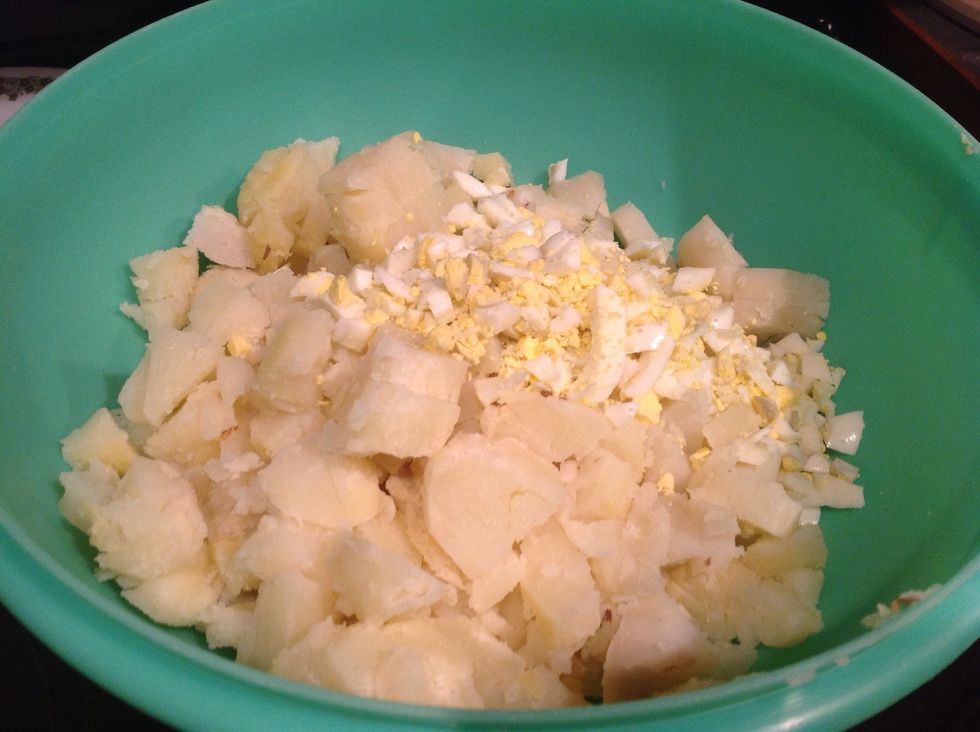 Combine potatoes and eggs and stir.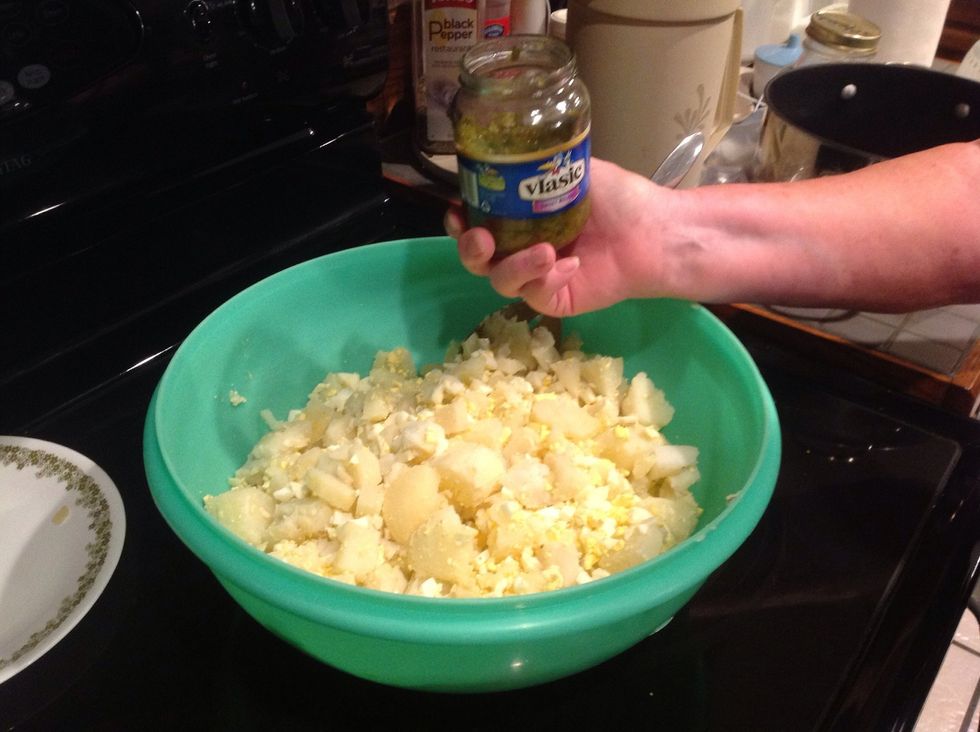 Add approximately 1/2 of the 10 ounce jar of pickle relish and stir. Add more if you prefer more relish.
Add approximately 1/2 cup to 3/4 cup of chopped onions.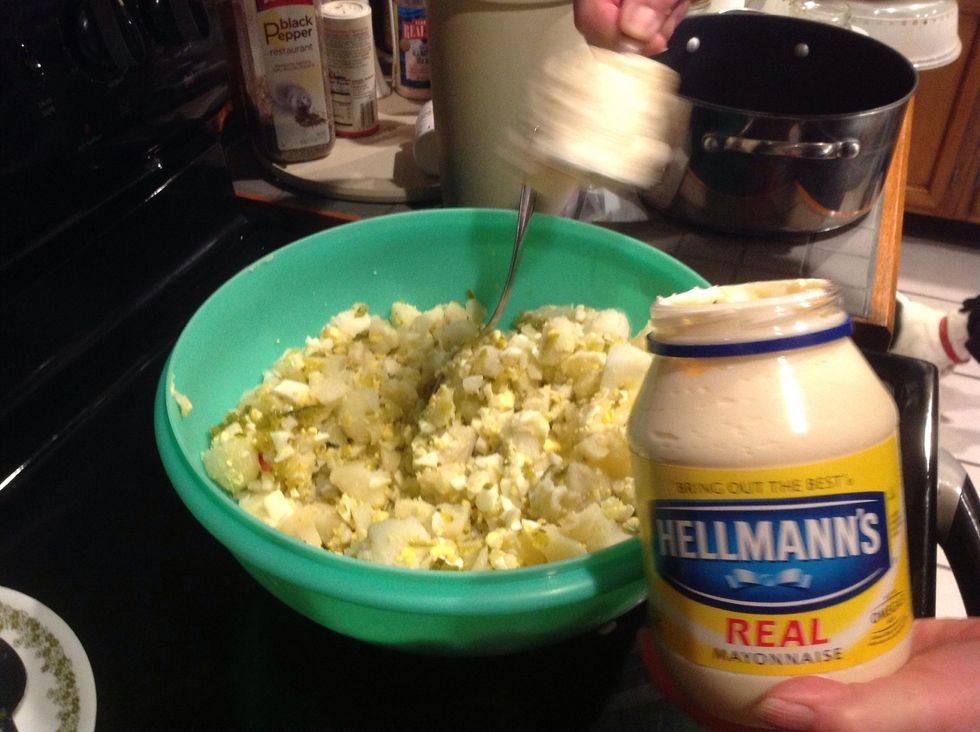 We only use Hellman's!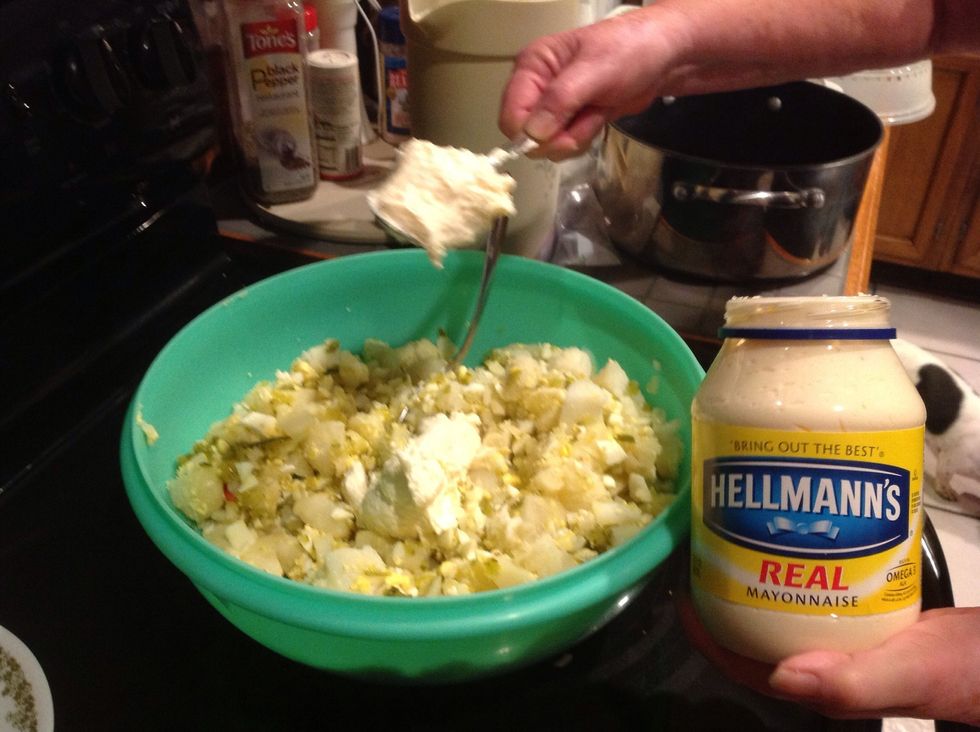 Add approximately 1/2 cup of mayo to mixture and stir well. Add more mayo if desired or needed.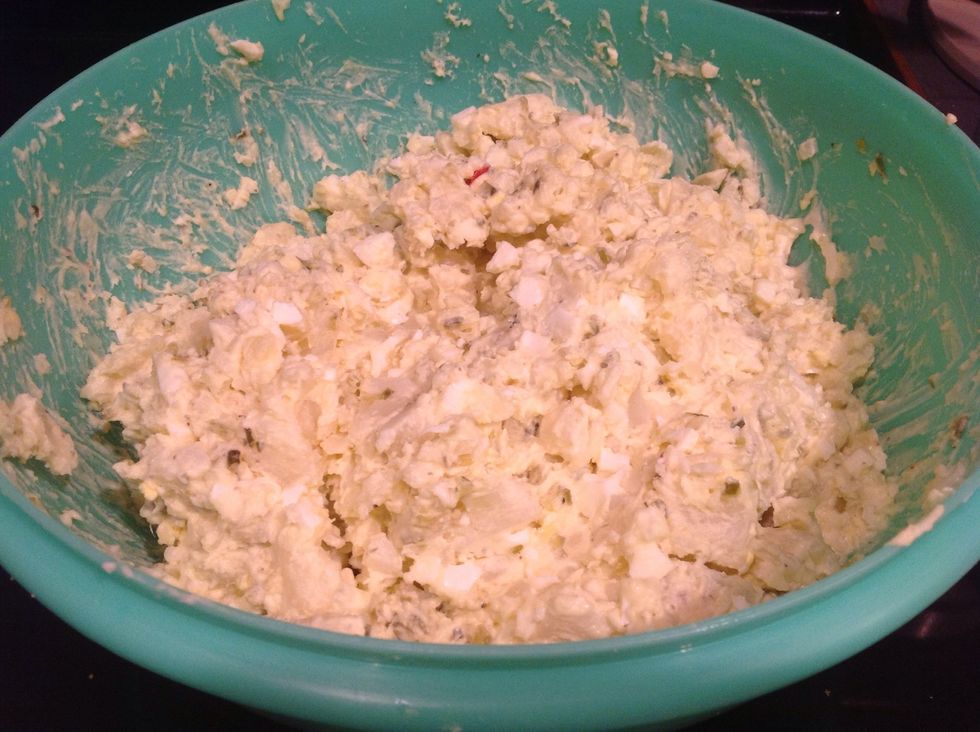 Finished potato salad! YUM!!!
8.0 8-10 Medium Sized Potatoes
1.0 Salt to taste
1.0 Pepper to taste
3/4c 1/2 - 3/4 cup Hellman's Mayonnaise Only
1.0 Onion
8.0 Hard Boiled Eggs
3/4c 1/2 - 3/4 of a 10 oz Jar Sweet Relish or to taste