Peel your roasted chiles and drain on a paper towel
Cut cheese in thin slices half the size of the width of the chile in long slices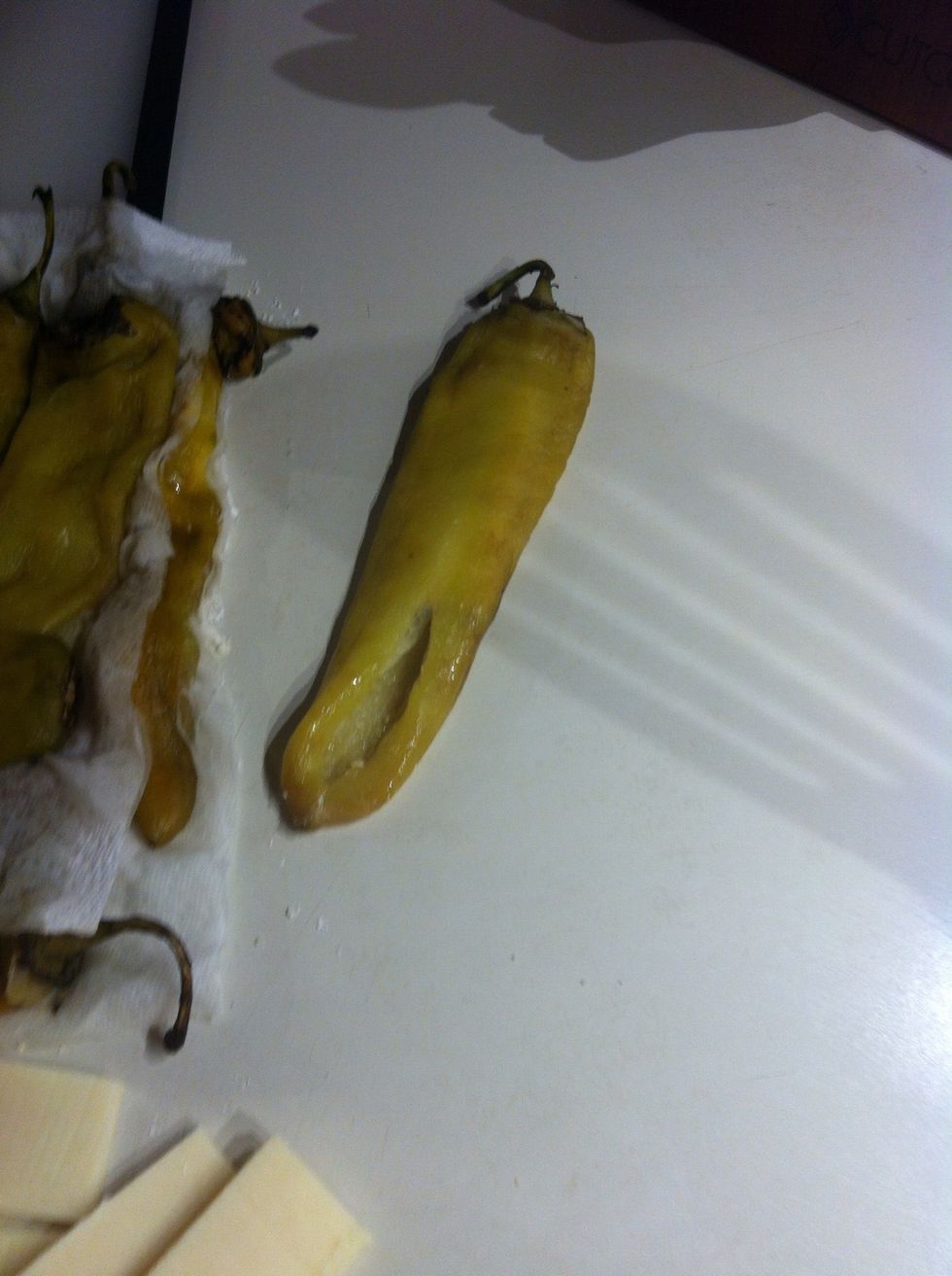 Make an opening at the bottom of the chile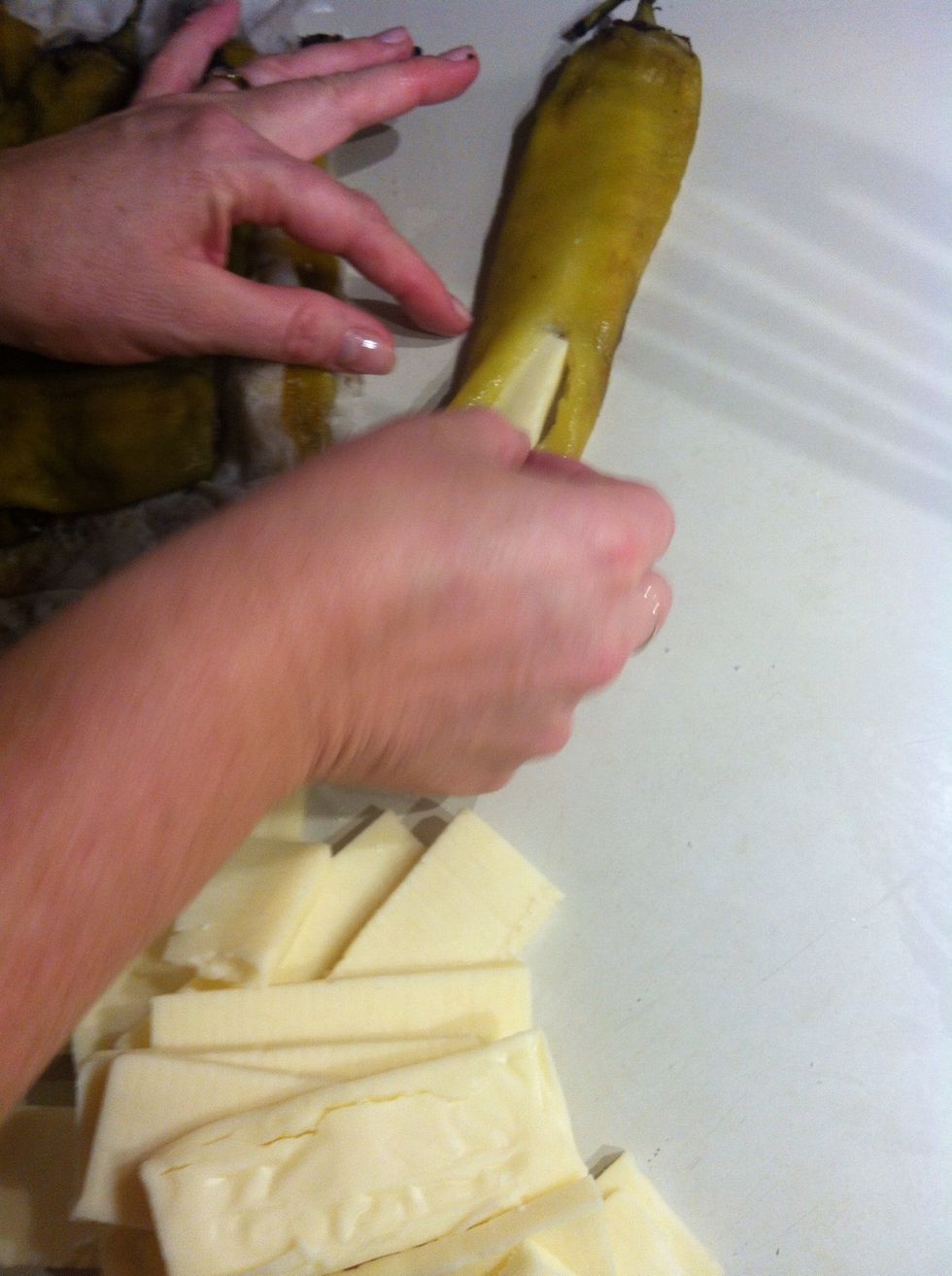 Stuff all chiles with the cheese
Pour your flour in a pie pan and set aside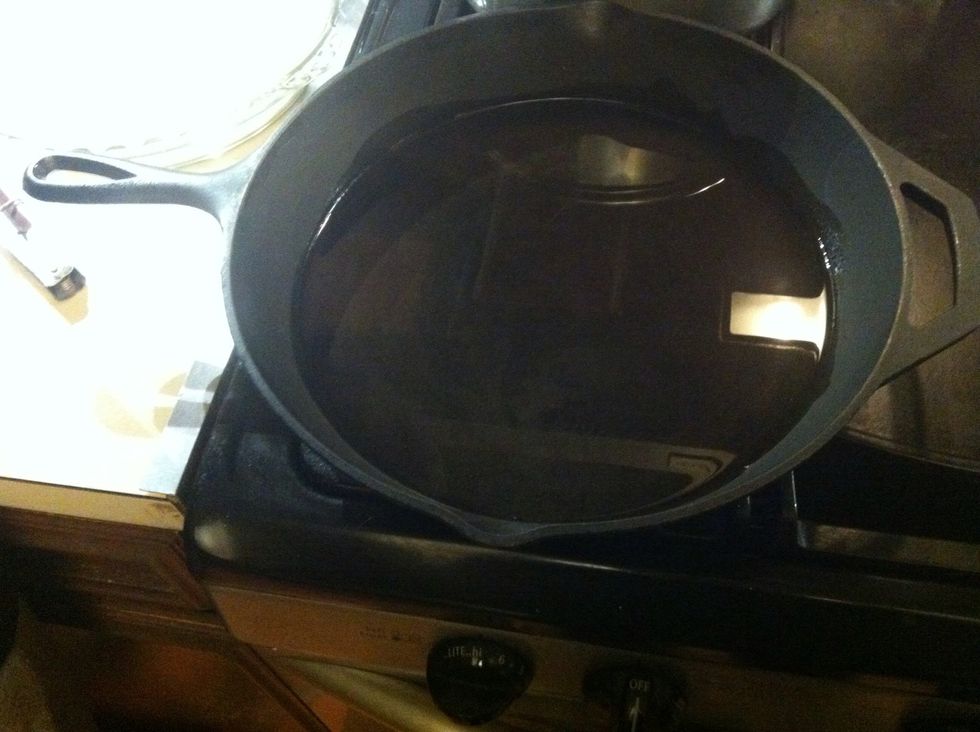 Add 1 1/2 cups of oil in a large skillet (add more oil after each batch of 2) and turn on medium high heat to get it hot
In a large bowl separate egg yolks from egg whites and set yolk aside for later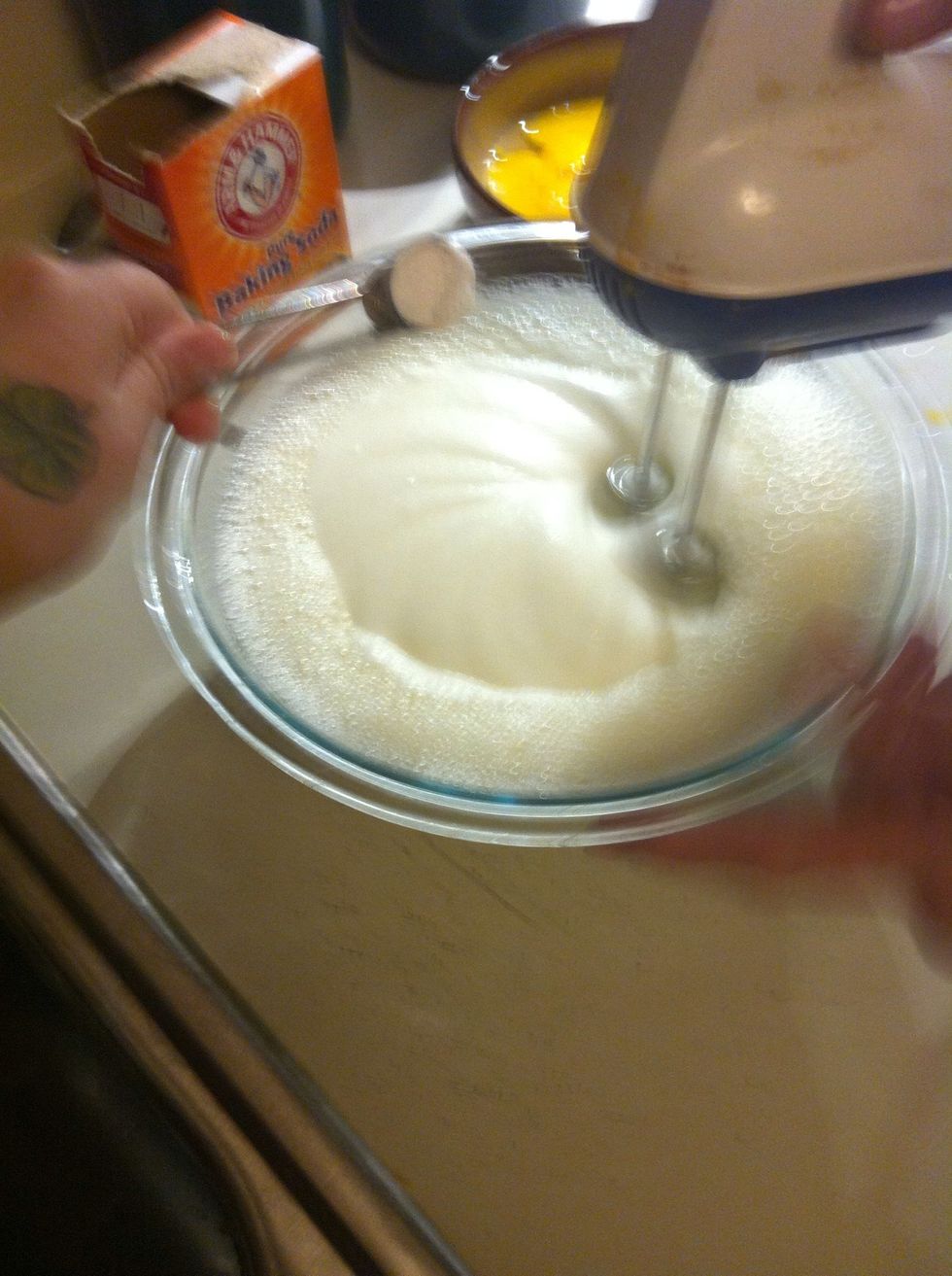 Turn hand mixer on high and blend egg whites for 2 min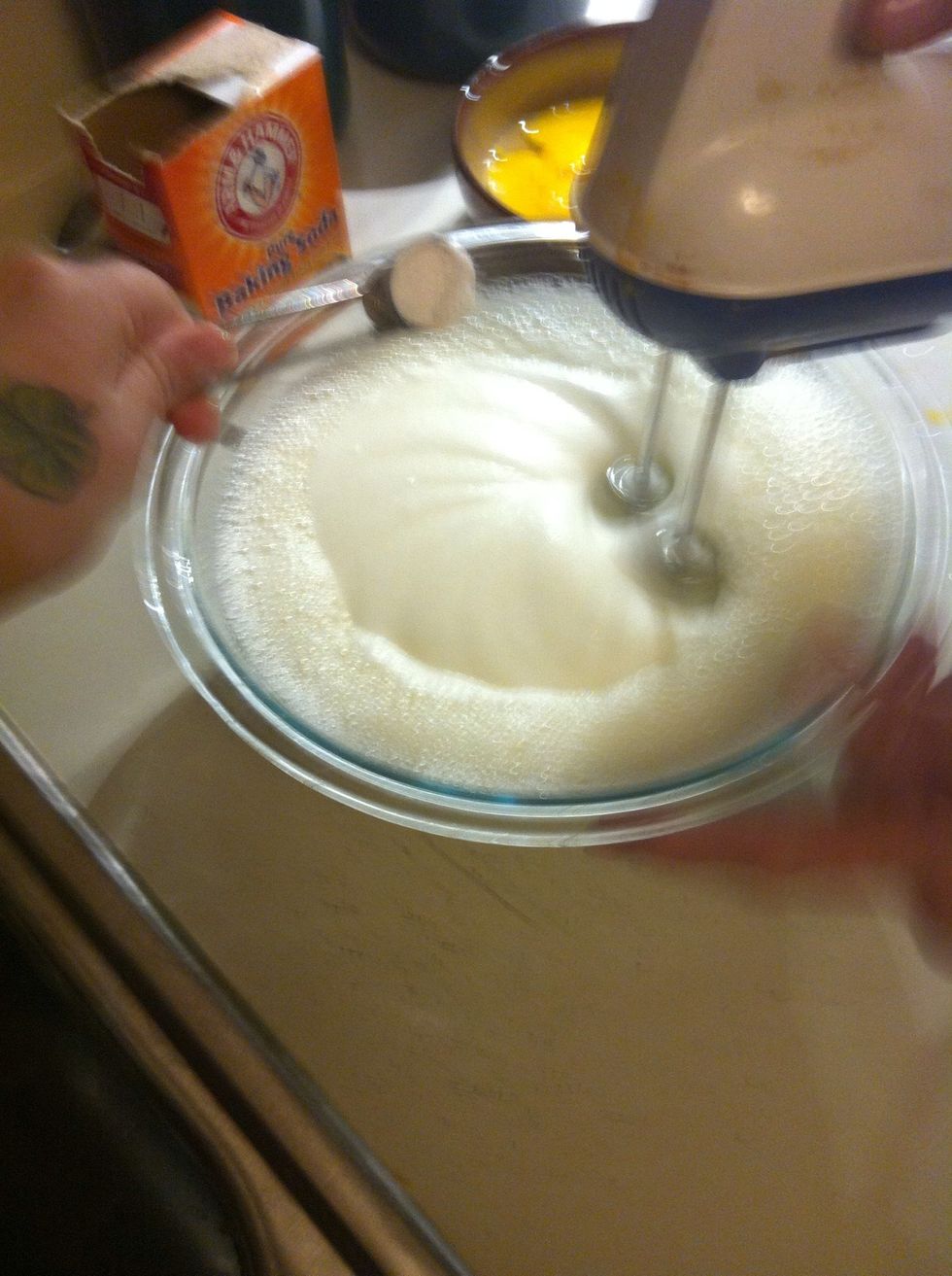 Then add your baking soda still blending until stiff (do not over mix it will get watery)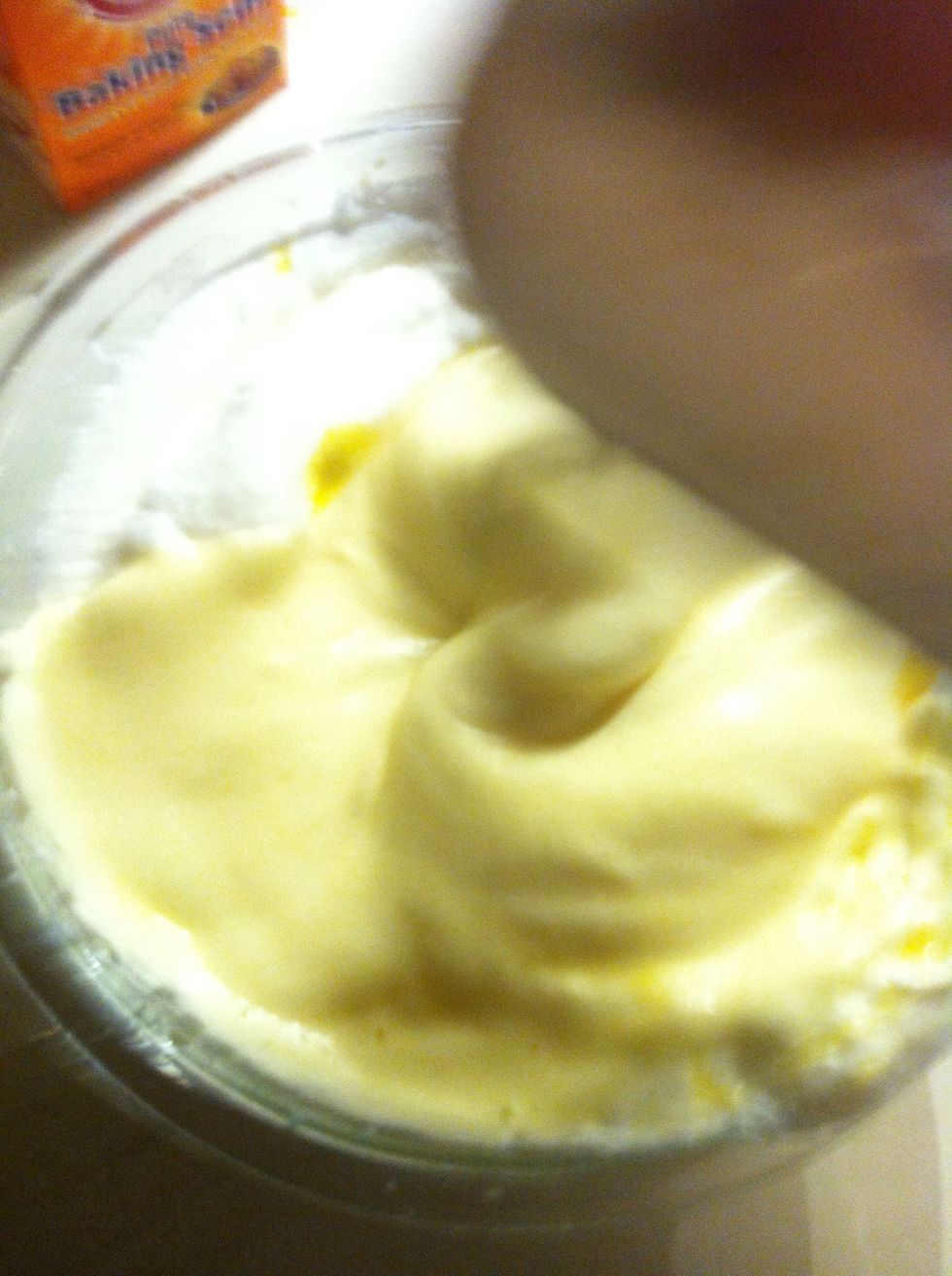 Once egg whites are stiff add 3 egg yolks to egg white mixture, mix on high for about 30 seconds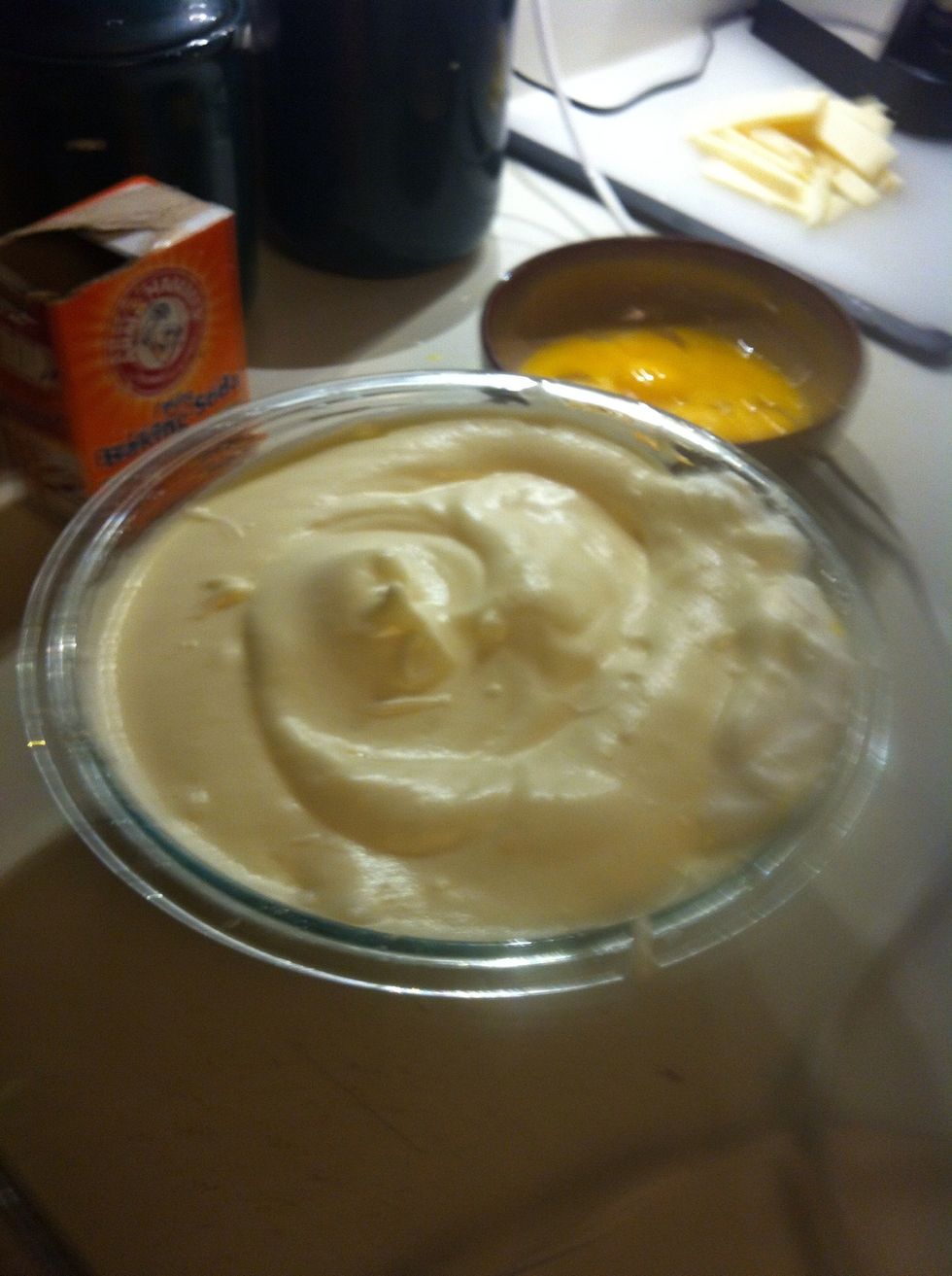 It should look like this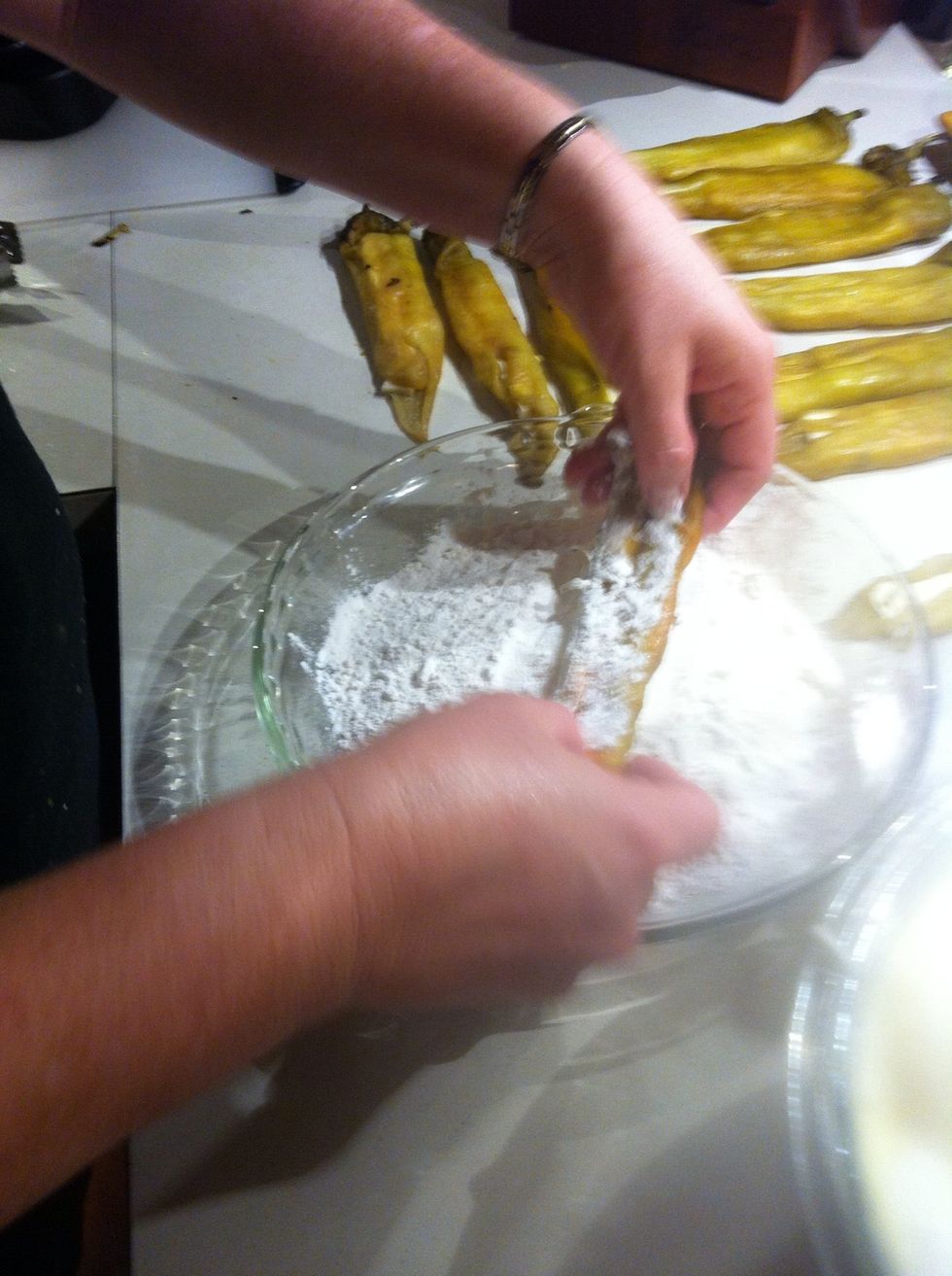 Get your flour and batter close to your pan. Dip the stuffed chile in the flour coating lightly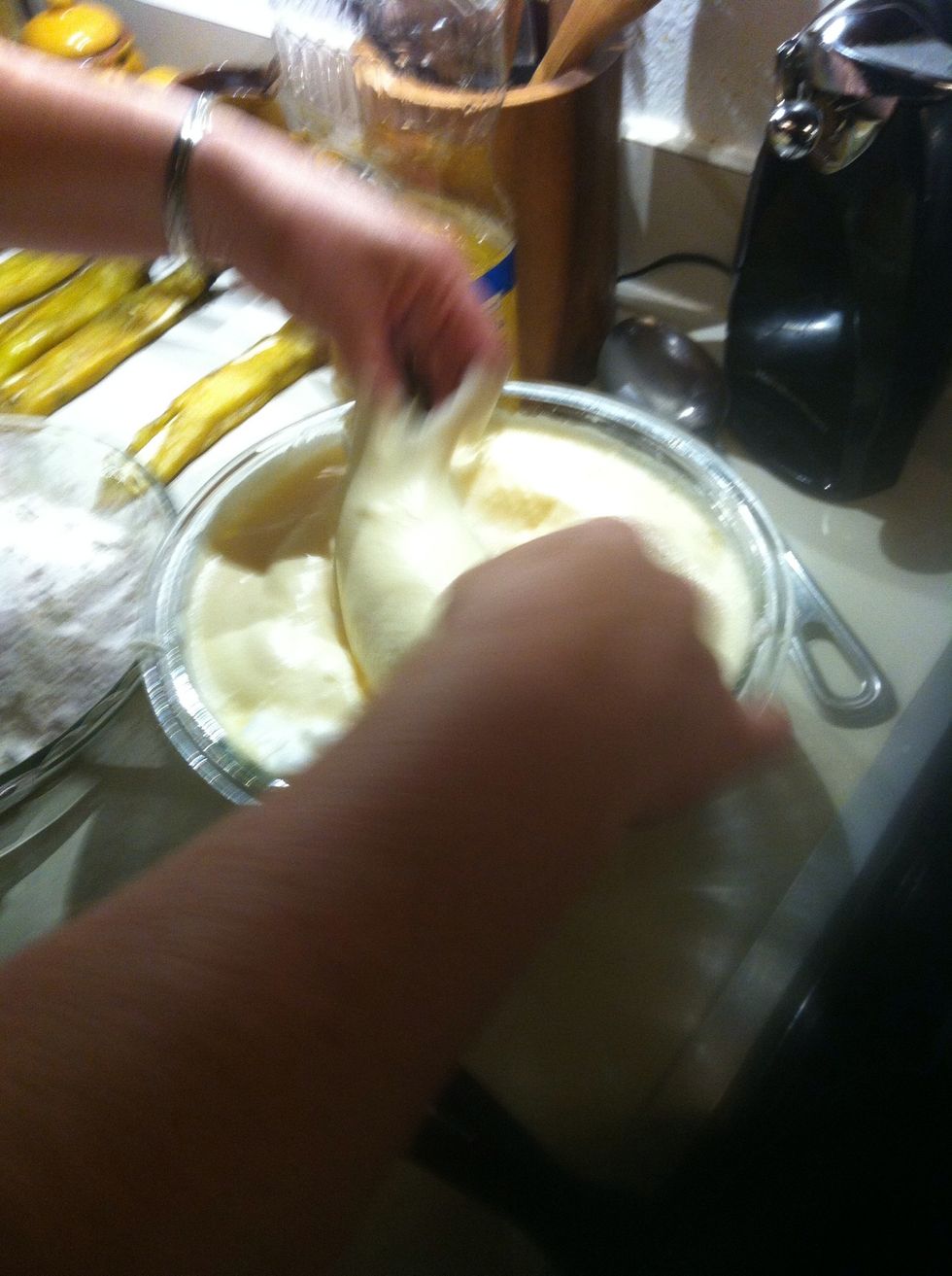 Then dip in egg mixture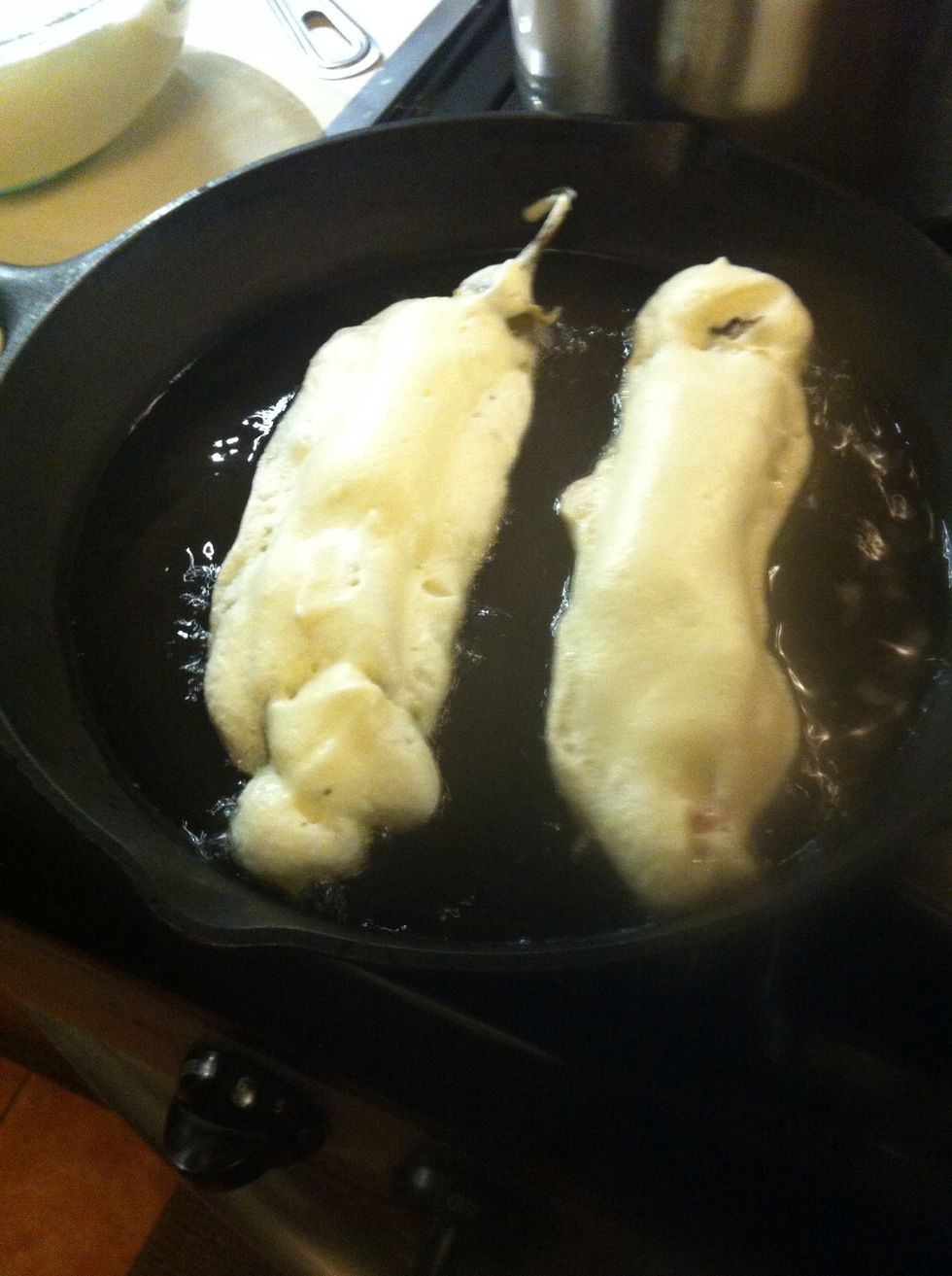 Then place in skillet. 2 at a time max!
When you see the sides turning brown, flip over quickly with a spatula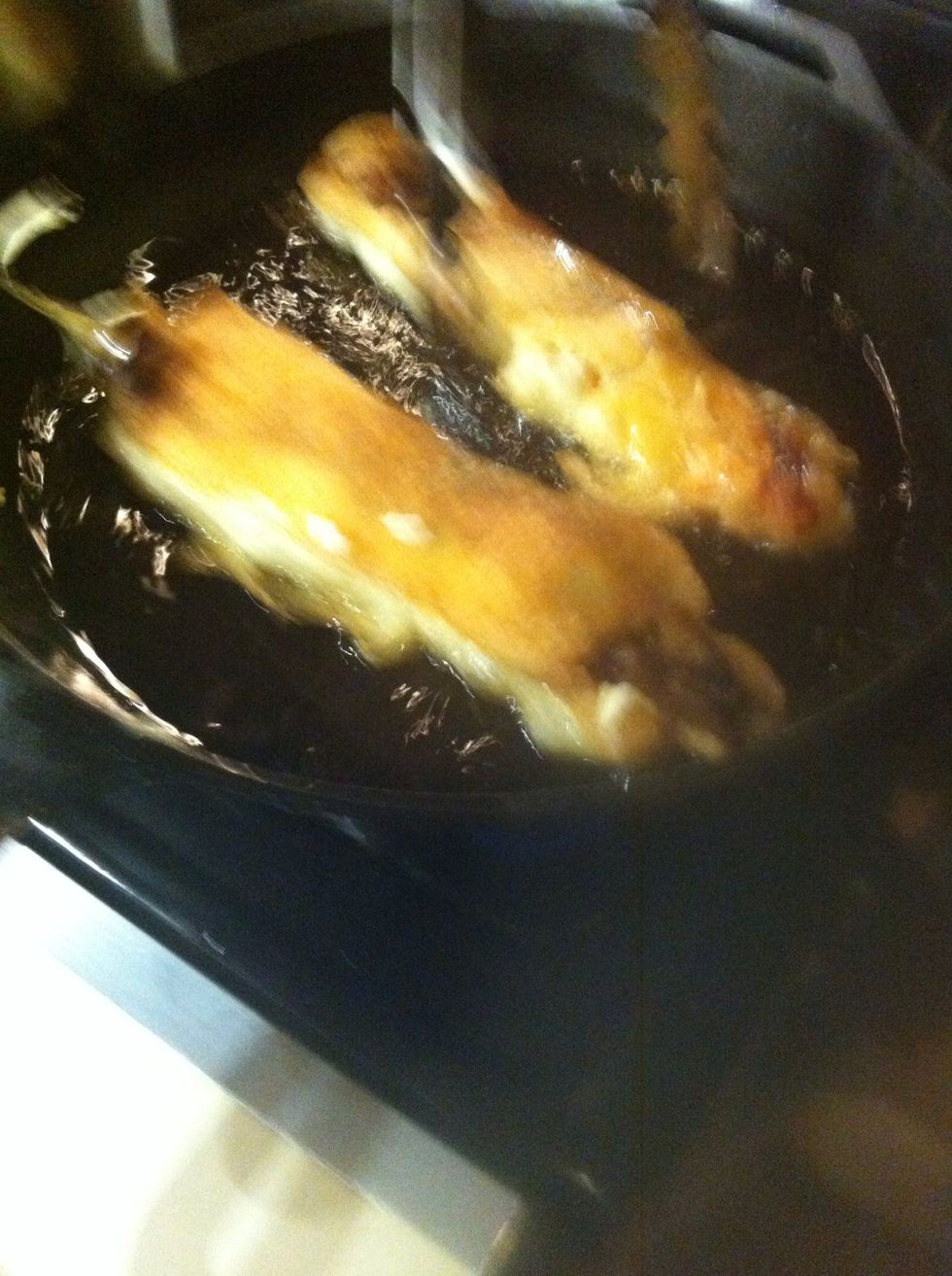 Shape the excess batter with the spatula and continue to fry until golden brown flipping 1-2 times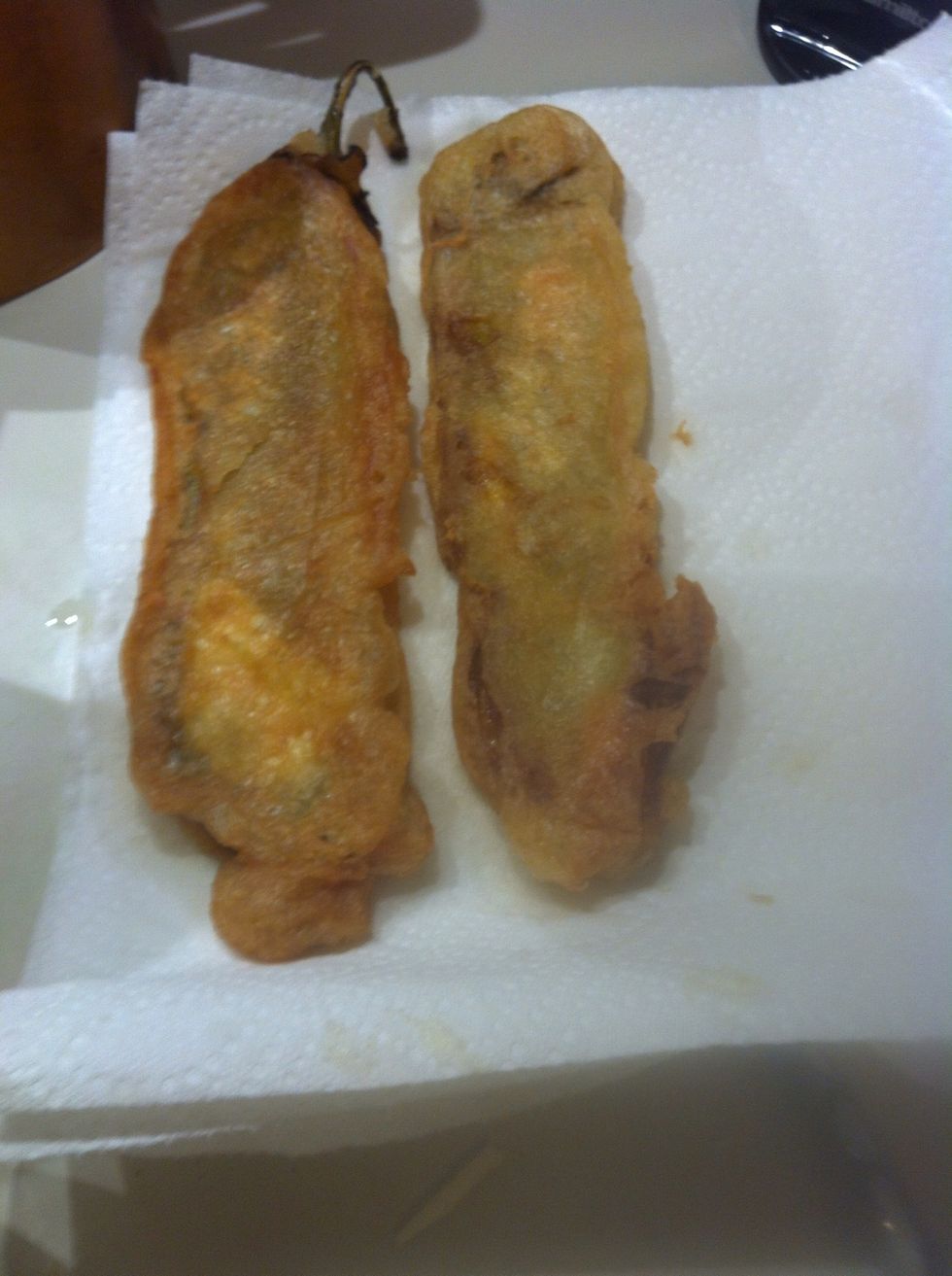 Drain on paper towels
Serve with your favorite sauce and a side of beans or rice! Enjoy!
12.0 Roasted Long green Chiles (Hatch New Mexico prefer
1.0 Medium block of Monterrey jack cheese
1.0 Dozen large eggs
1.0c Flour
1.0tsp Baking soda
4.0c Canola oil
1.0 Hand mixer
Medium glass mixing bowl
Large skillet for frying