How to cook mixed herb seabass in ipa salt crust
Cook Mixed Herb Seabass in IPA Salt Crust
14
Saint Valentine day menu (part 4/5): Main Course (see the other guides for the full menu)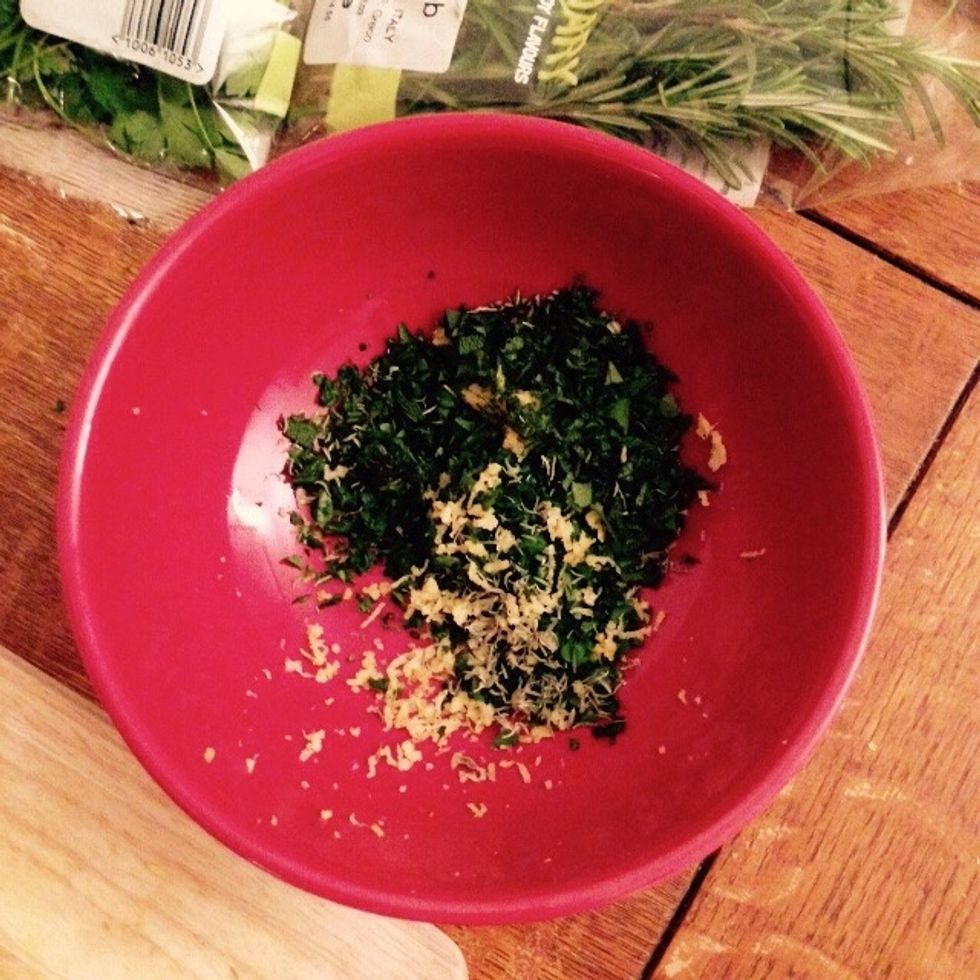 Chop all the herbs finely and place them in a bowl. Grate in half of the lemon skin.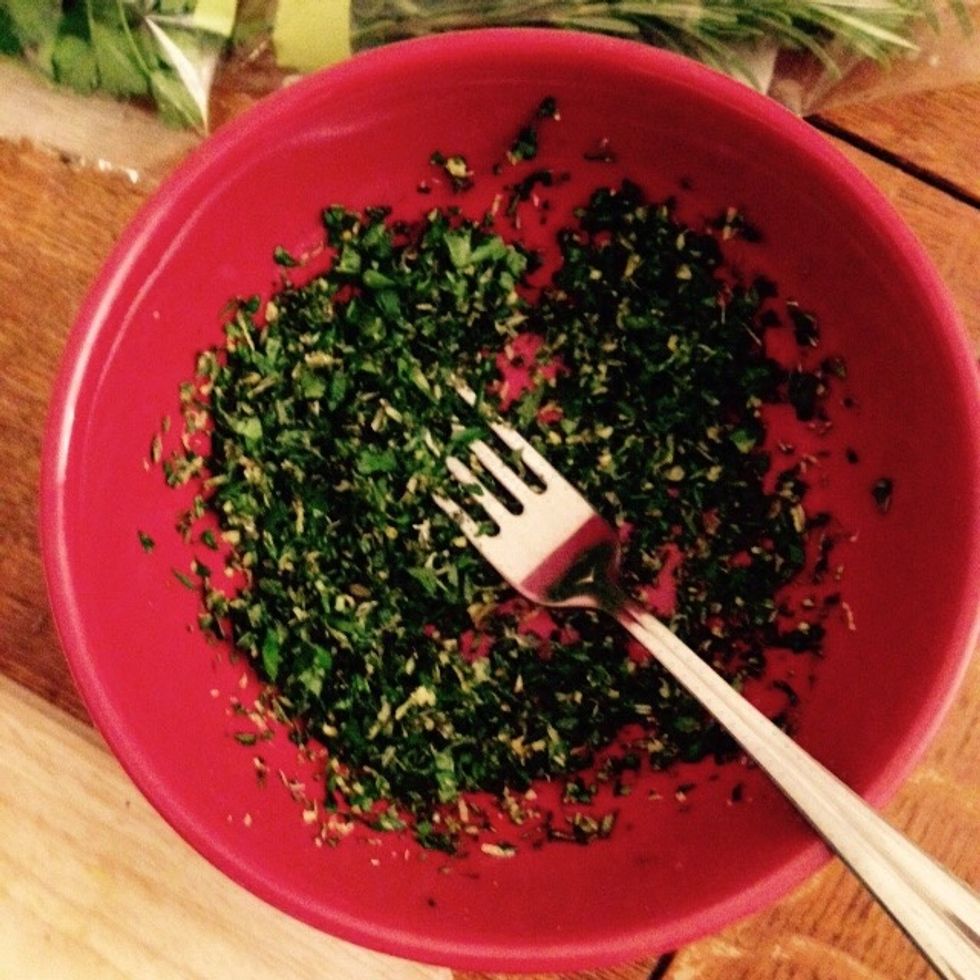 Mix all the herbs to spread them uniformly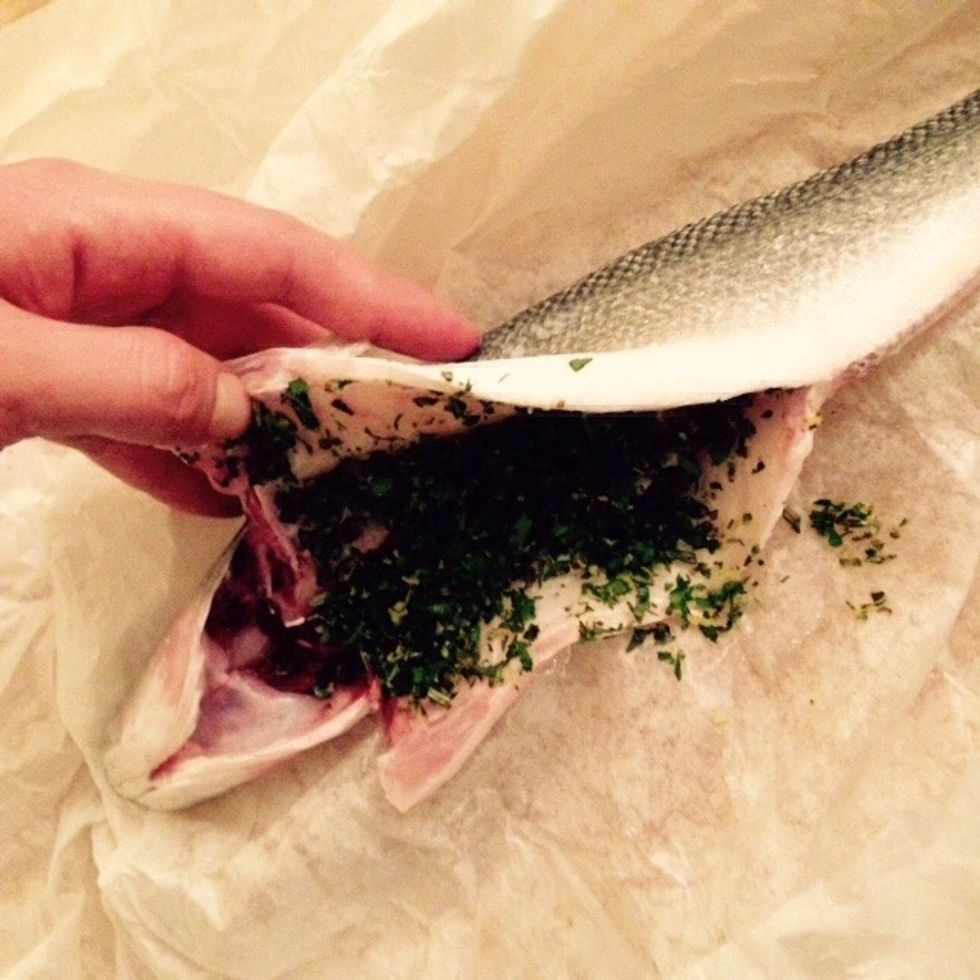 After cleaning and rinsing the fish throughout, stuff the belly of the fish with half of the herb mix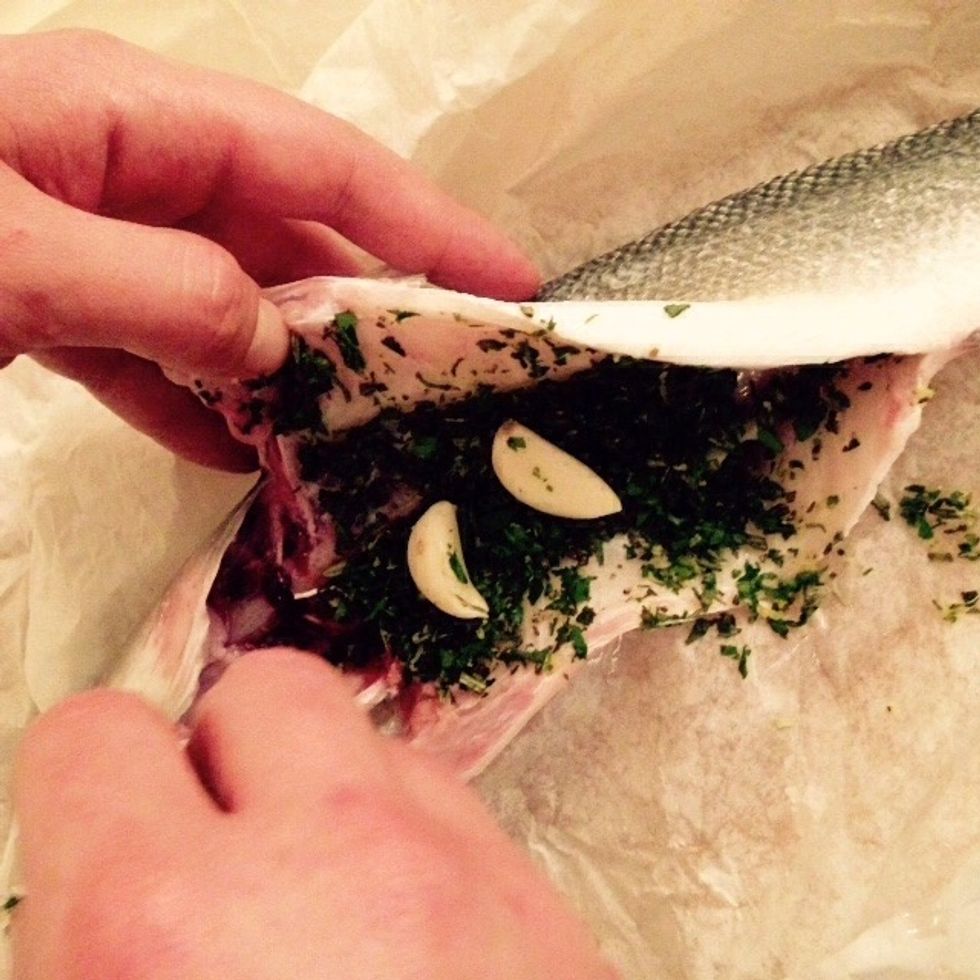 Add also the two garlic cloves crushed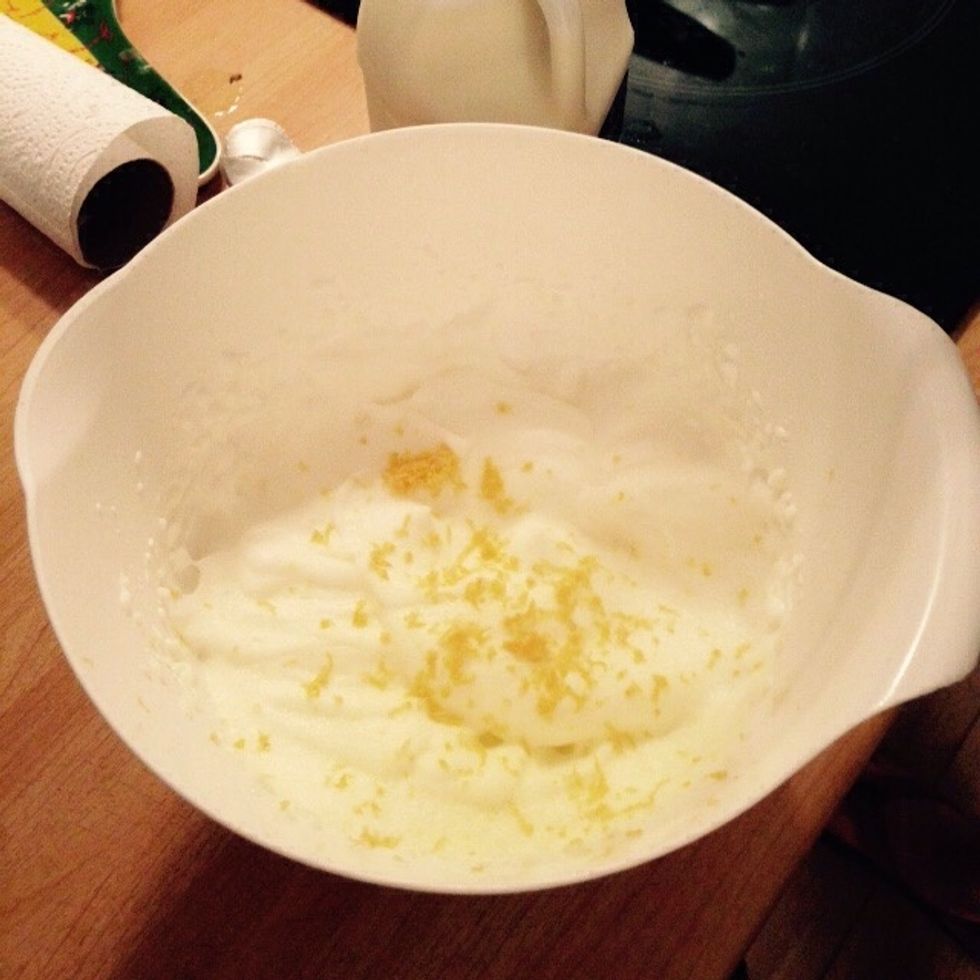 Let's now make the salt crust. In a large bowl whisk the egg whites until firm. Grate the other half of the lemon skin in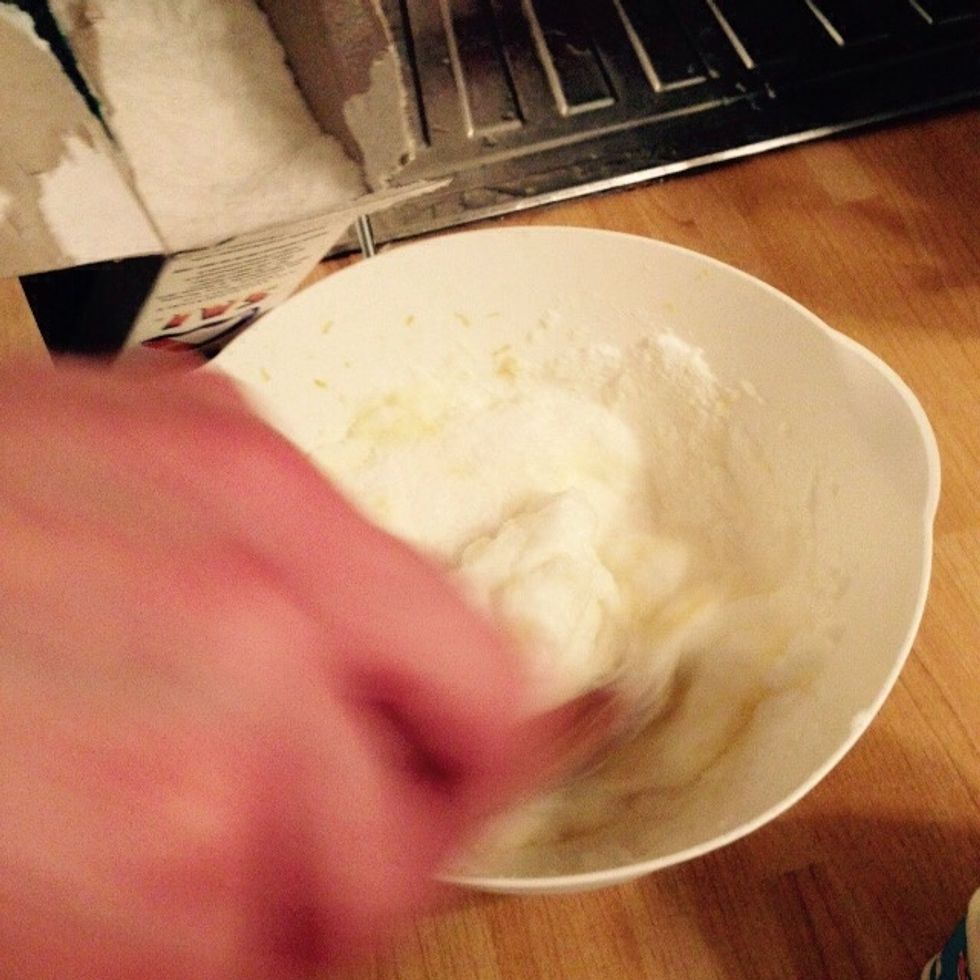 Start mixing from top to bottom and adding the salt gradually
Alternate coarse and fine salt to amalgamate everything better
All of the 2kg salt goes in by the end
Add the rest of the herbs as well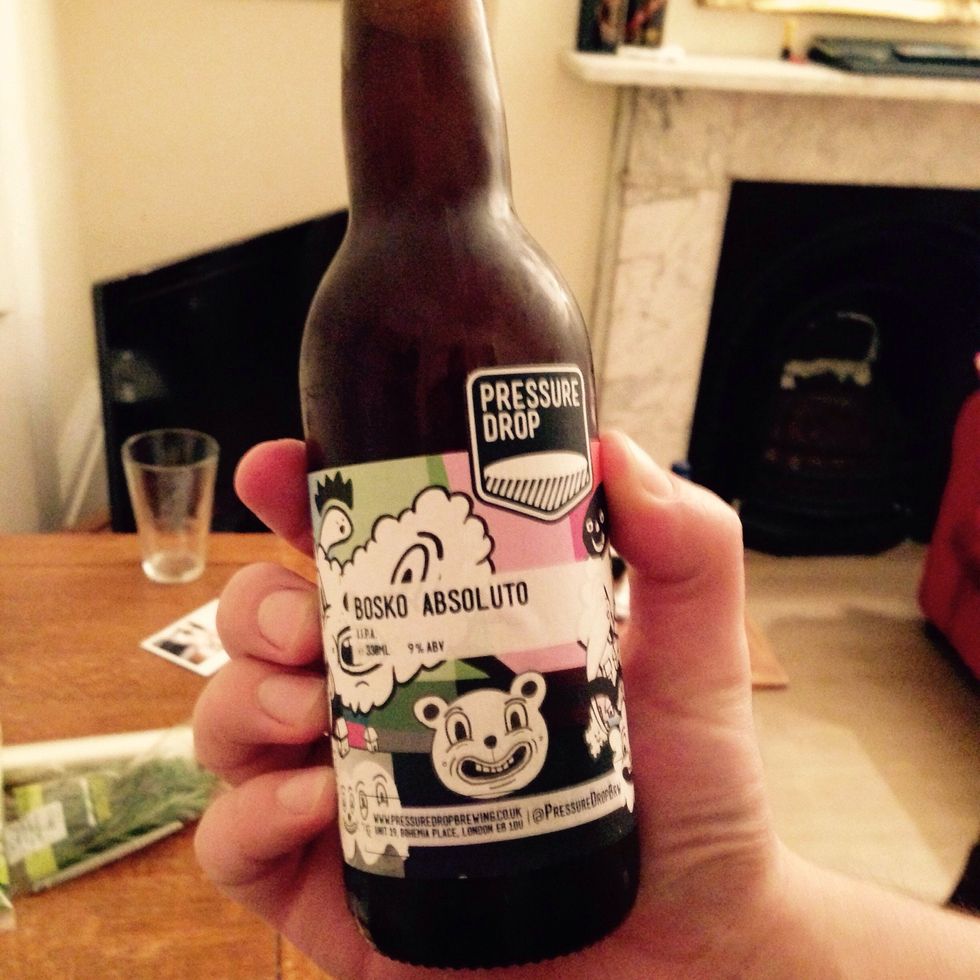 Time to add the IPA beer. The hops of the beer will emphasize even more the taste of the herbs on the fish. I chose this wonderful double IPA, Bosko Absoluto from Pressure Drop Brewery, East London.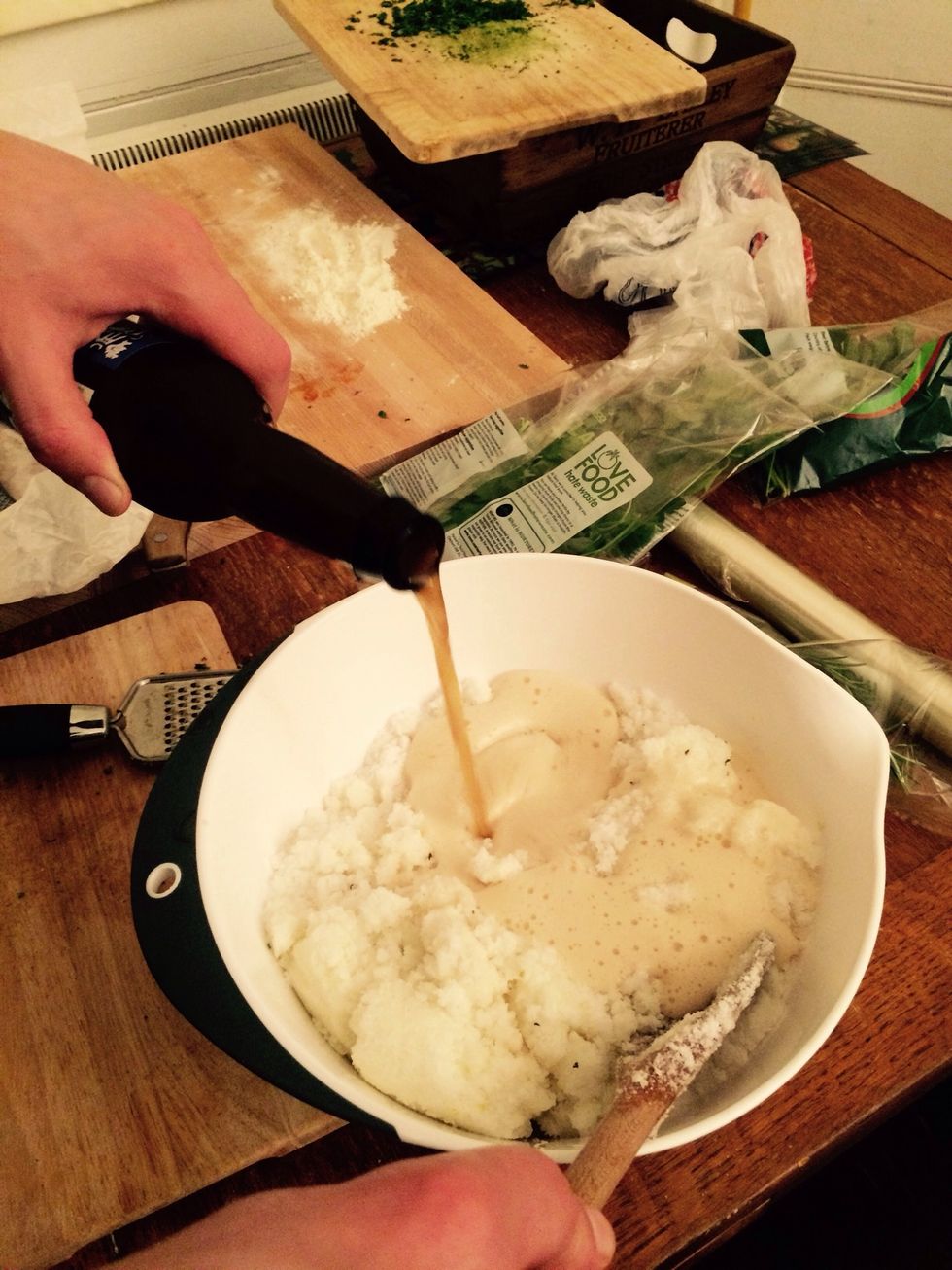 Add beer gradually to achieve a creamy mix of salt, egg whites and herbs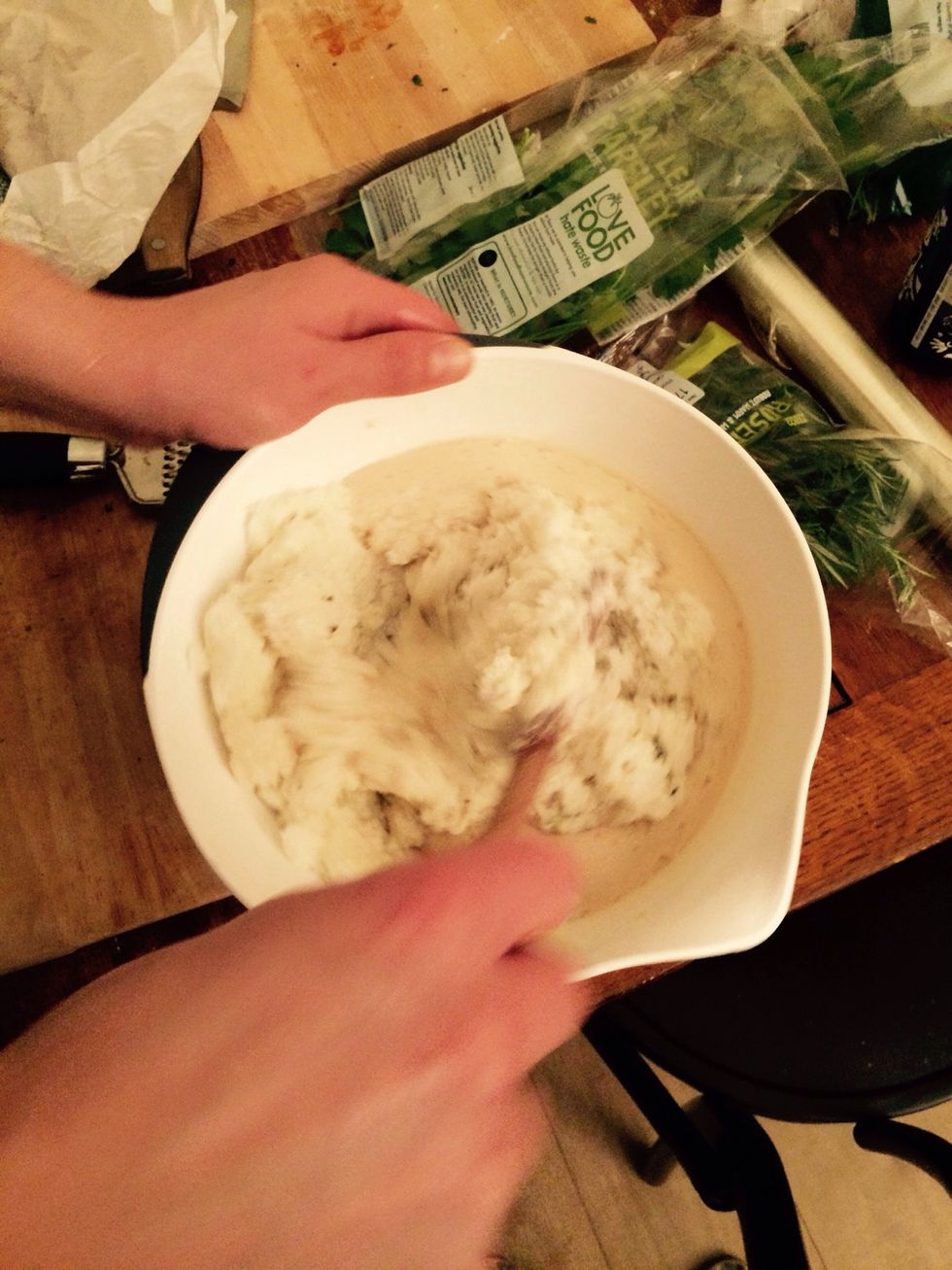 Stir everything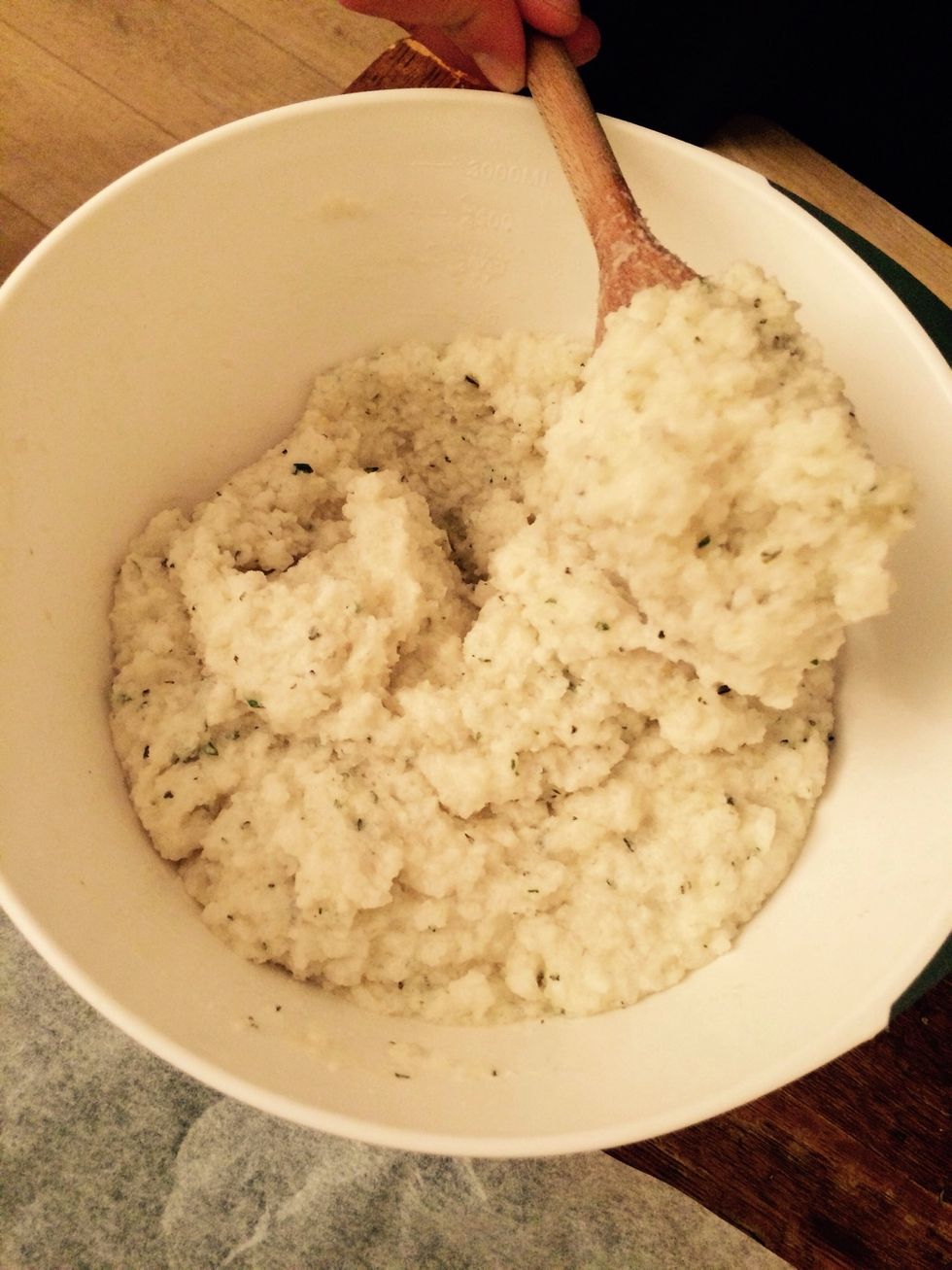 That's the consistency you want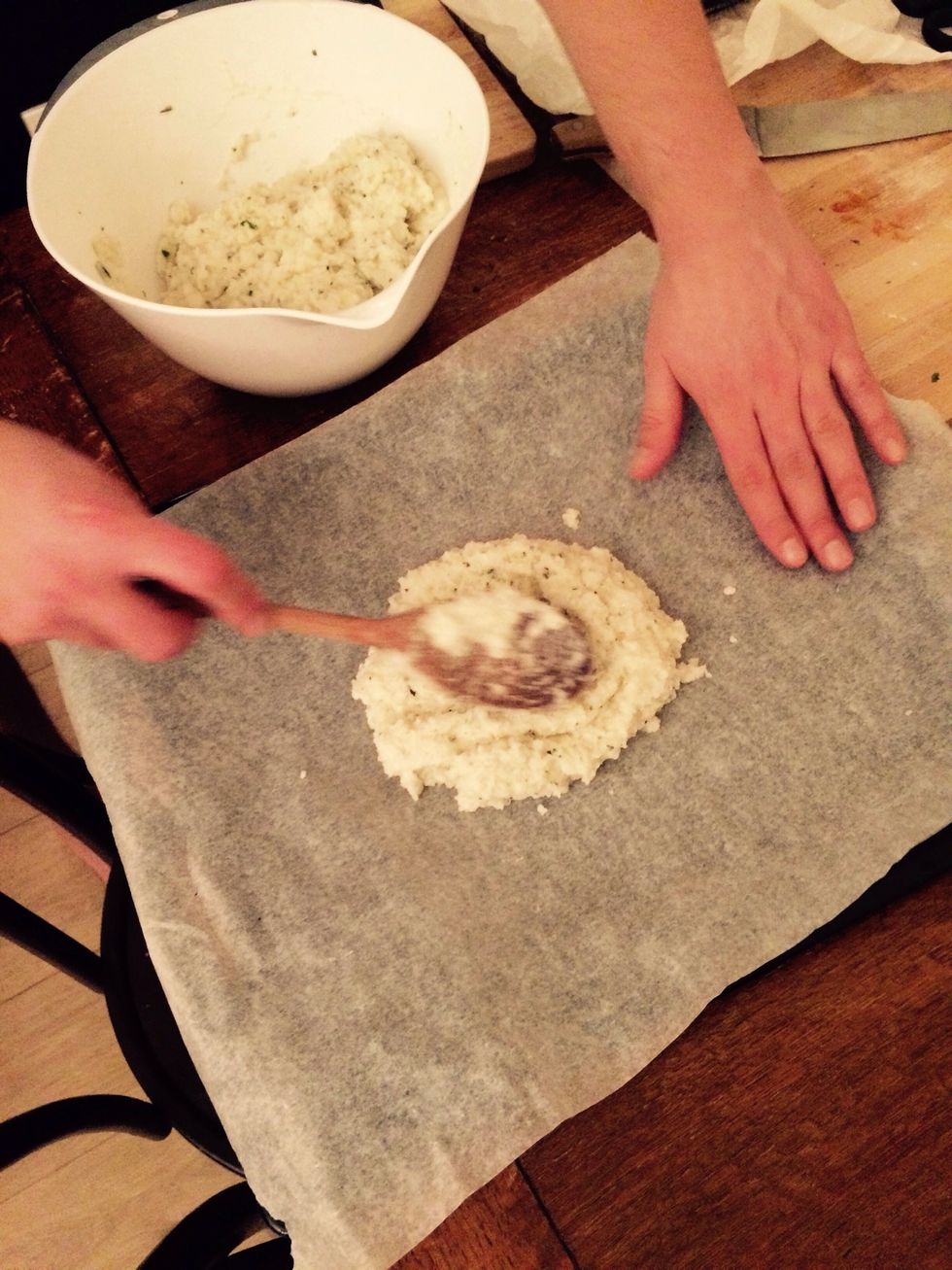 Now take a baking tray, making sure your fish +15cm can fit. Place some wax paper and start spreading the salt cream with a spoon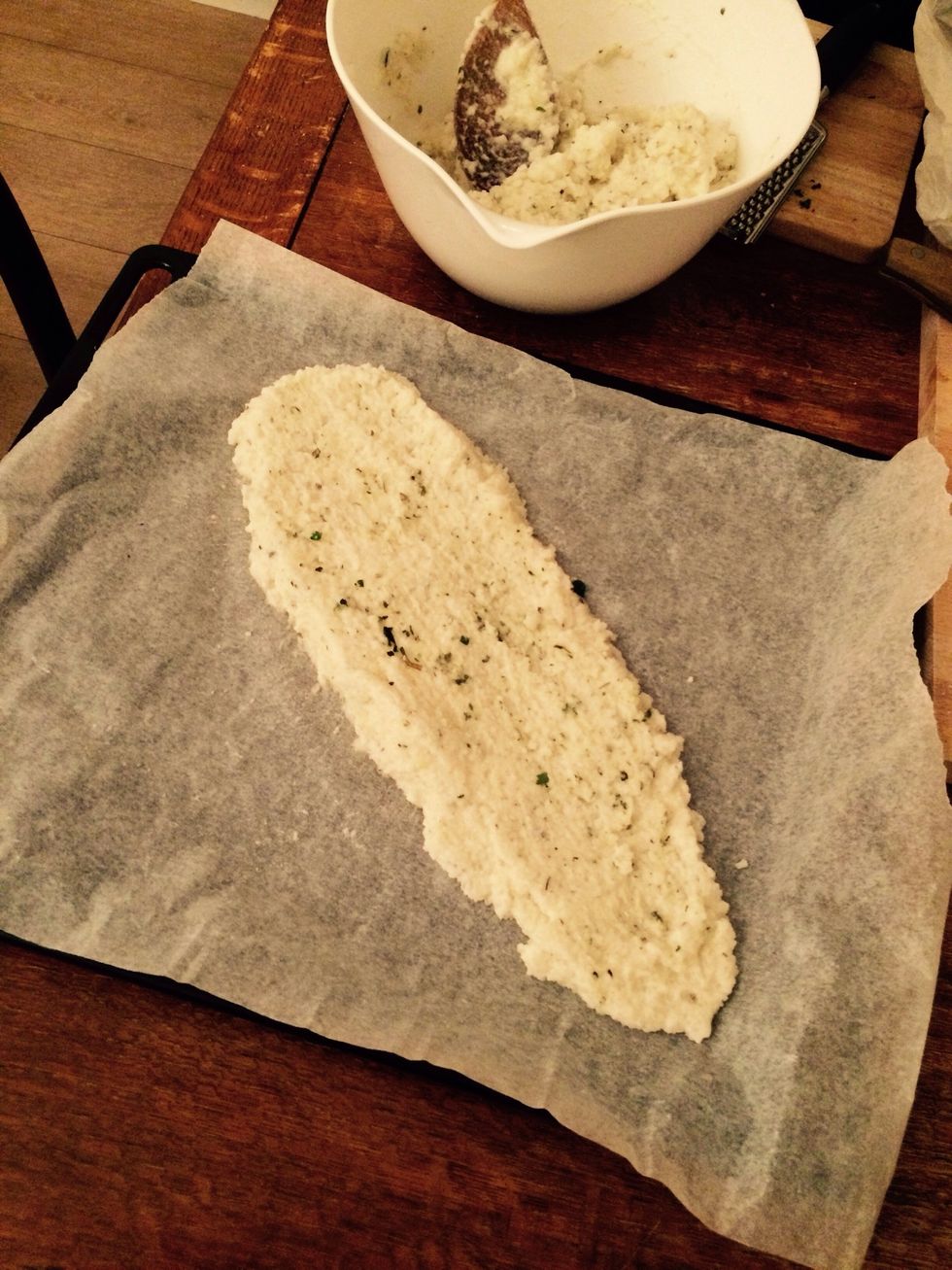 Make a 2cm thick layer of the shape of your fish, exceeding by 3-4 cm on each side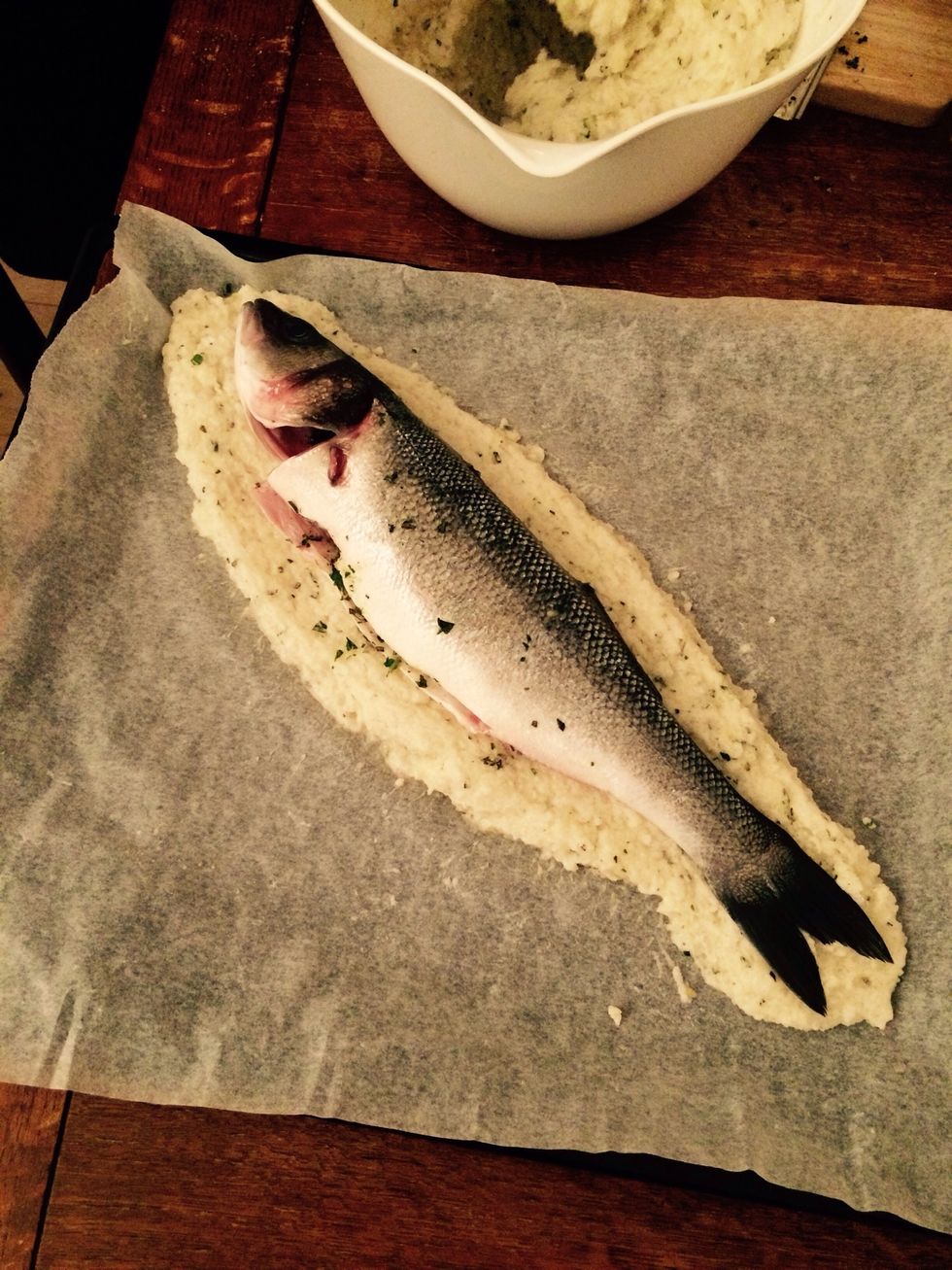 Place the fish on top and press gently to make the salt underneath adhere gently. Make sure to push the two limbs of the fish belly together so that no salt will slip in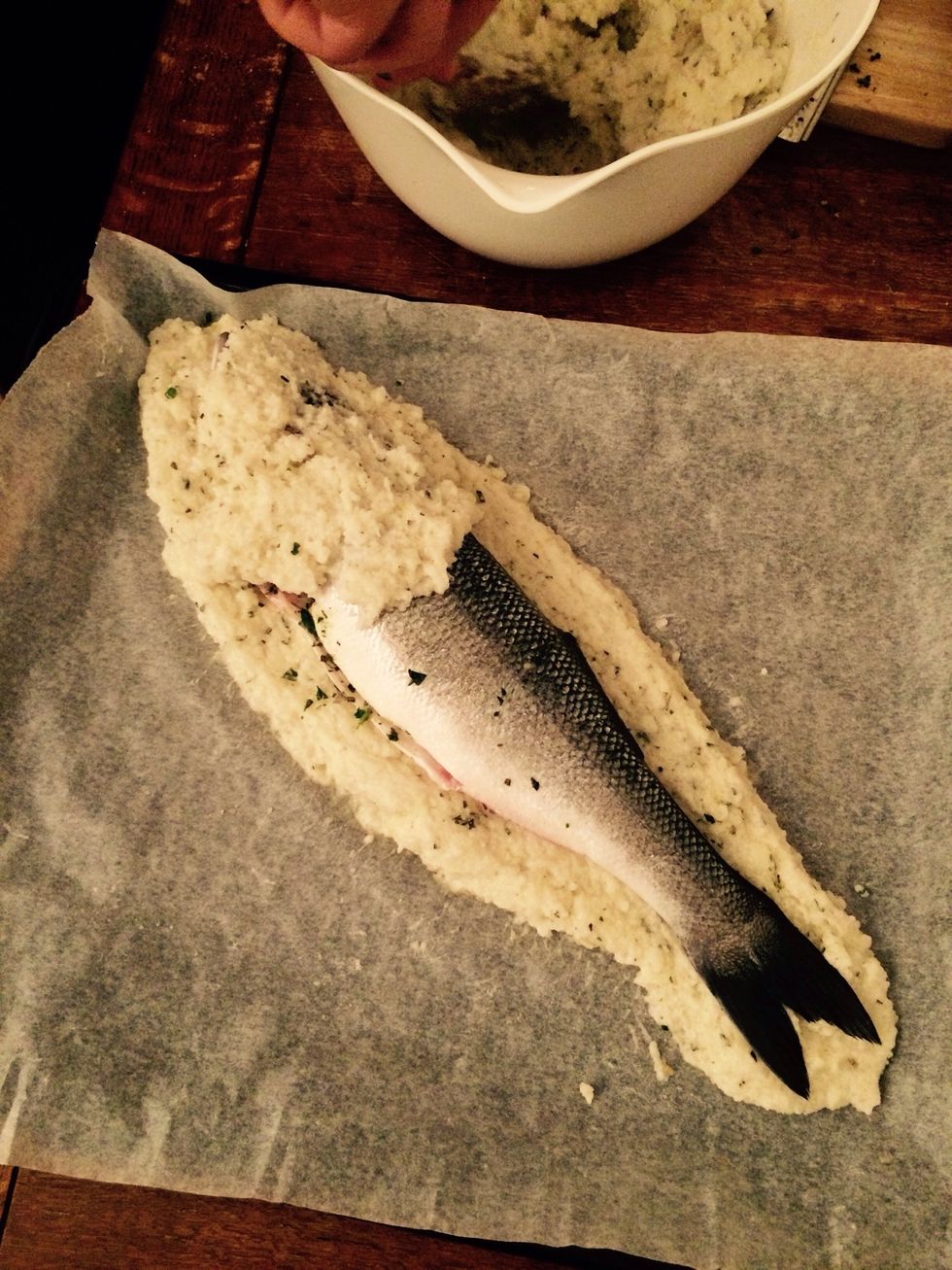 Use the rest of the salt to tightly cover the fish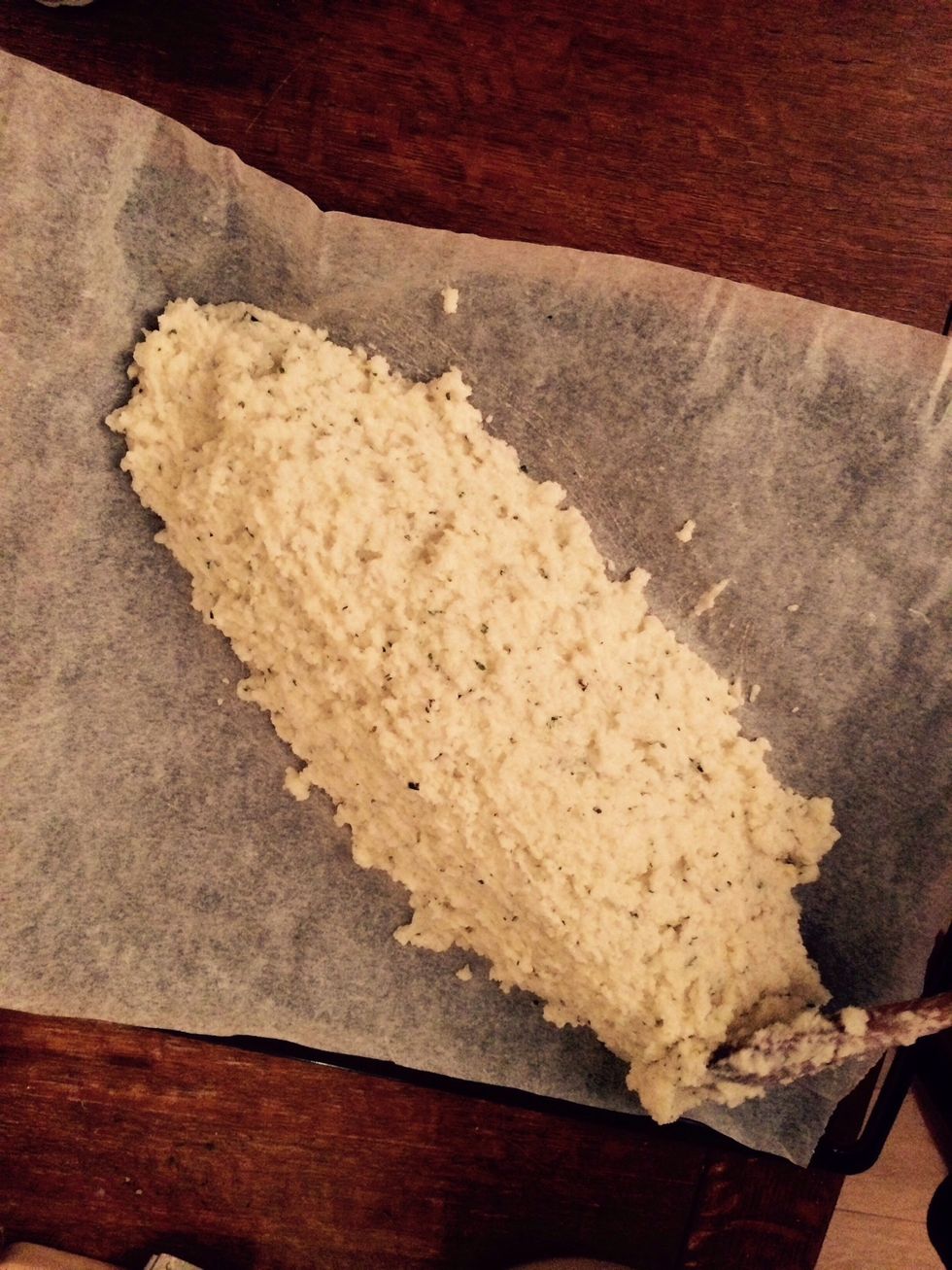 Again, make and even coating all around
Press gently and flatten the surface, making sure there are no cracks or openings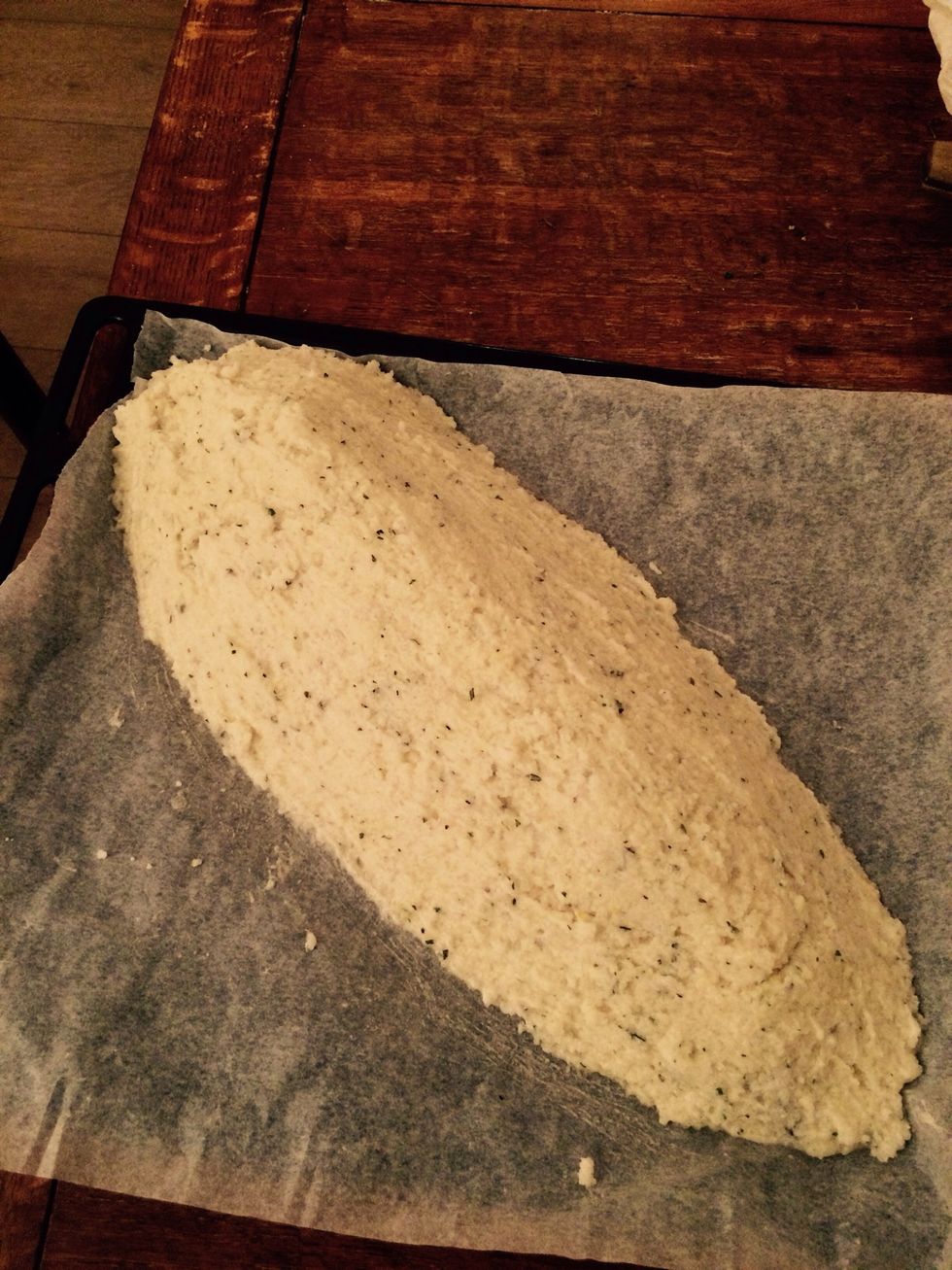 This is it, ready for a trip in the preheated oven at 180C for 30-40 min, until the crust becomes brown.
And this is how it comes outside. The crust will have prevented the fish from drying while giving it the flavors of the herbs and of the beer.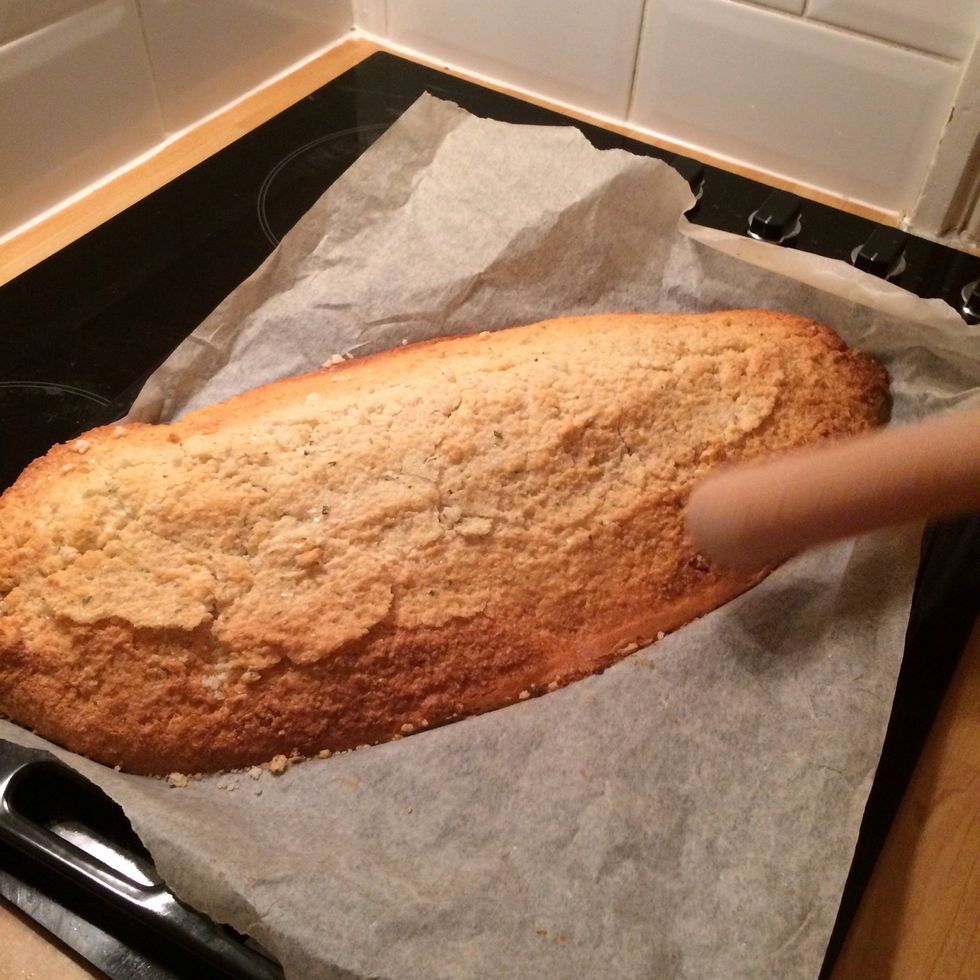 Now go ahead and tap gently the crust with a rolling pin to break it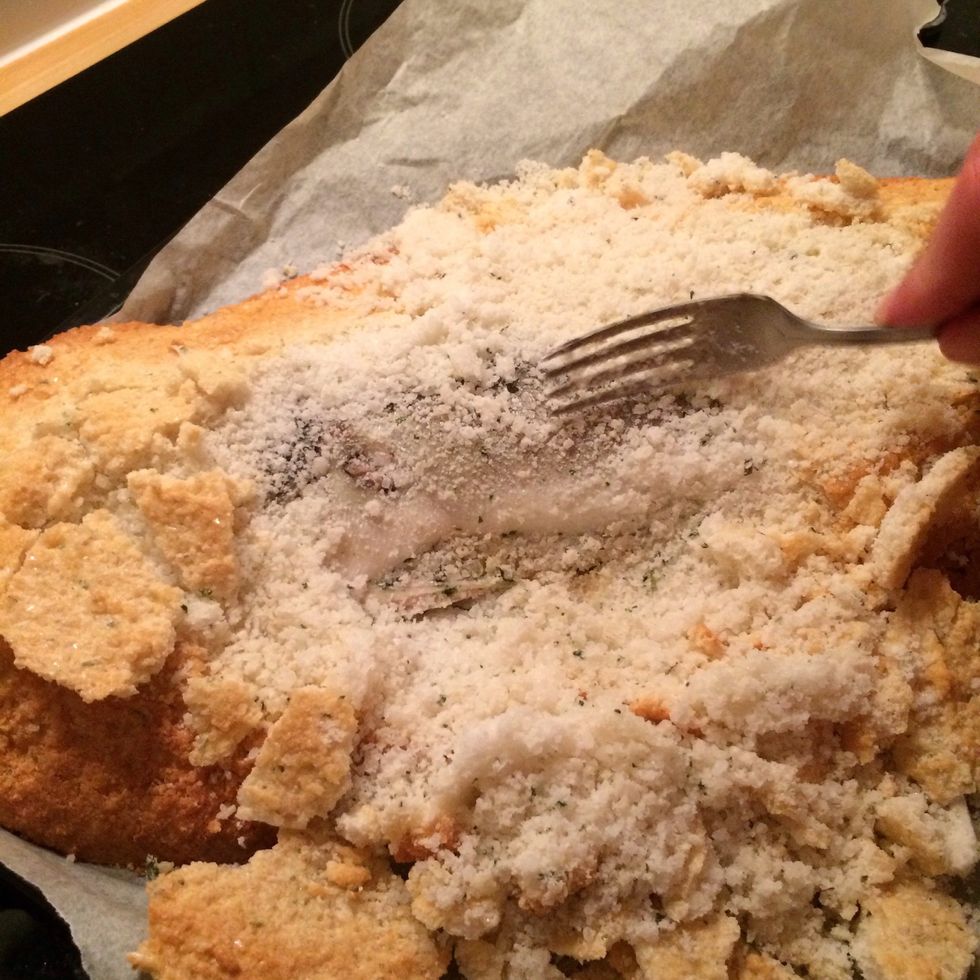 Using a fork start digging out the fish.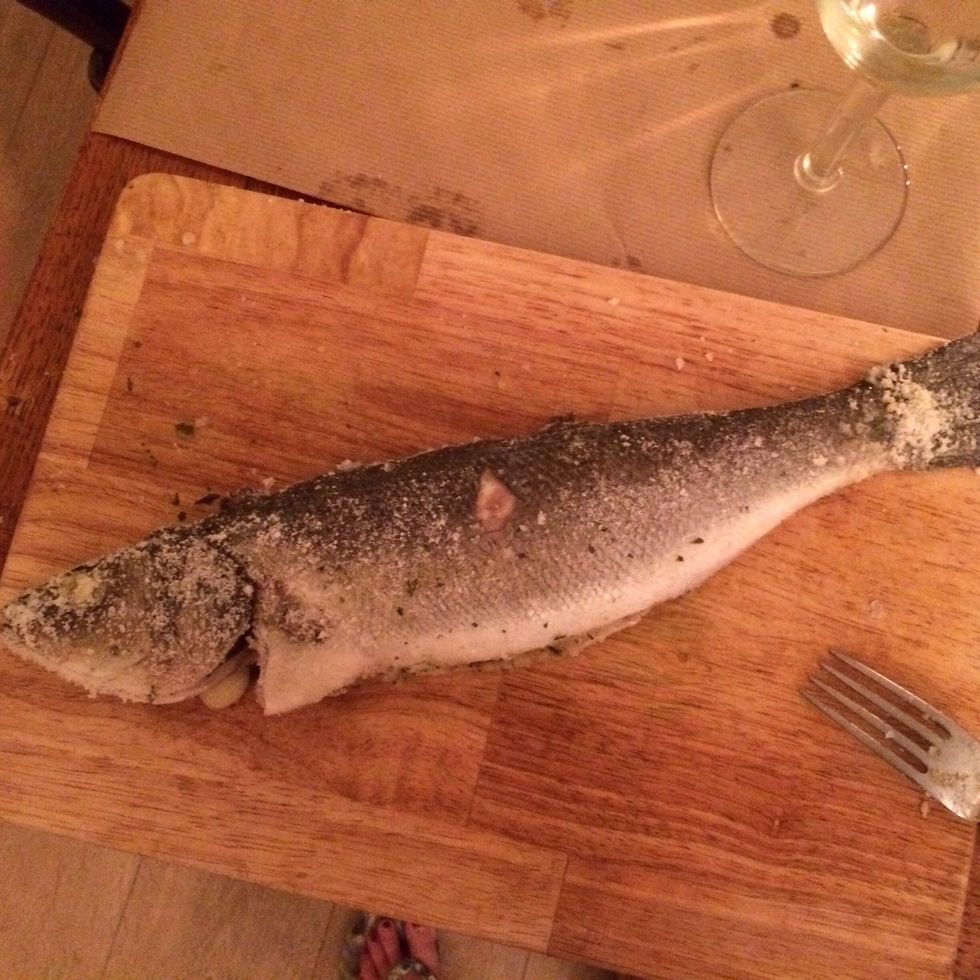 Here is the fish, make sure to remove as much salt as possible. And the. Fillet it as you would with any other normal whole fish oven cooked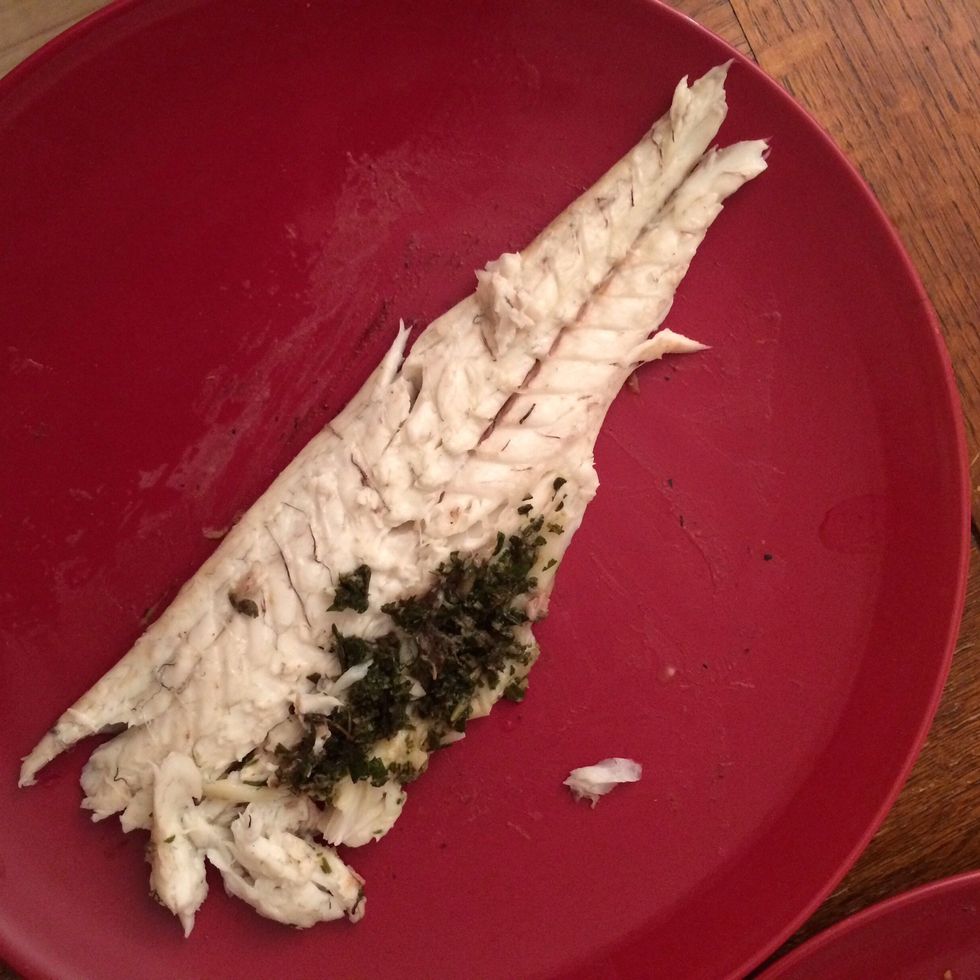 It tastes delicious and flavorful! Enjoy!
1.0 Seabass
1.0kg Salt coarse
1.0kg Salt fine
330.0ml Hoppy IPA
2.0 Garlic cloves
Sage
Rosemery
Parsley
Thyme
3.0 Egg white
1.0 Lemon
Olive oil
Gioele Nunziatini
Italian born and raised, I moved abroad to pursue a career in engineering. Cooking is what brings me back to my origins, to the flavors of my parents' farm.