How to cook mint yoghurt with beef pouches (sheesh brak)
A recipe dating back to the history of the Middle East. A heavenly mint yoghurt with beef filled pouches for eternal prosperity. A delight to eat and full of hearty goodness.
9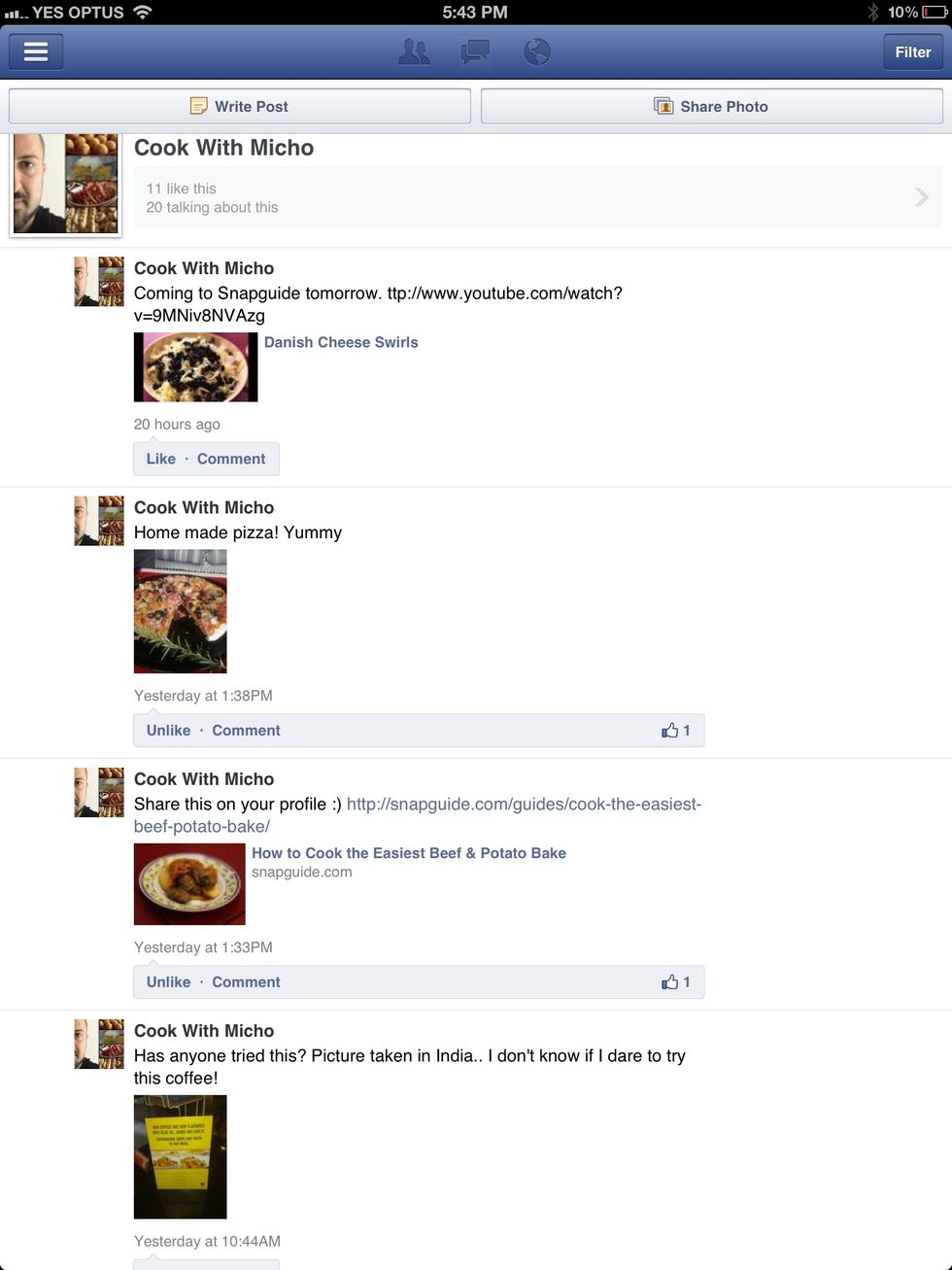 Join me on Facebook and Youtube. Thanks again for all you support. Link in profile. www.facebook.com/cookwithmicho So many recipes to get through. Let's get started. :)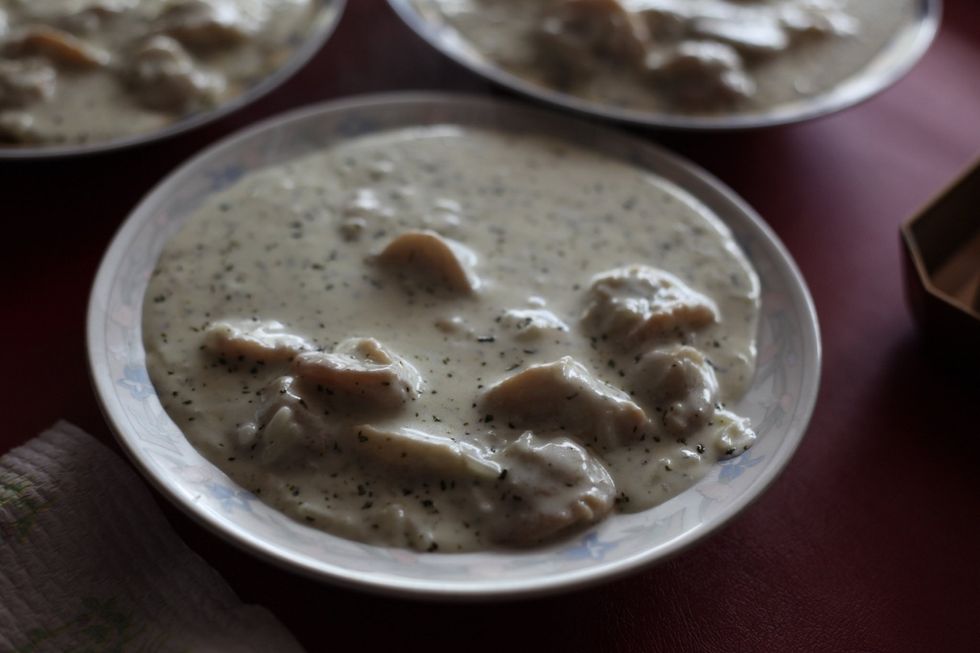 This is what we're making today. A great dish for those celebrating ramadan. It's filling, excellent for health with AB cultures, acydophylis and as we all know mint for digestion. Let's do it!
You've seen our dough mix so many times. Well this has got to be our simplest. 1kg of flour. (btw we cook for an army) so if it's just 2-4 people I suggest you half every ingredient.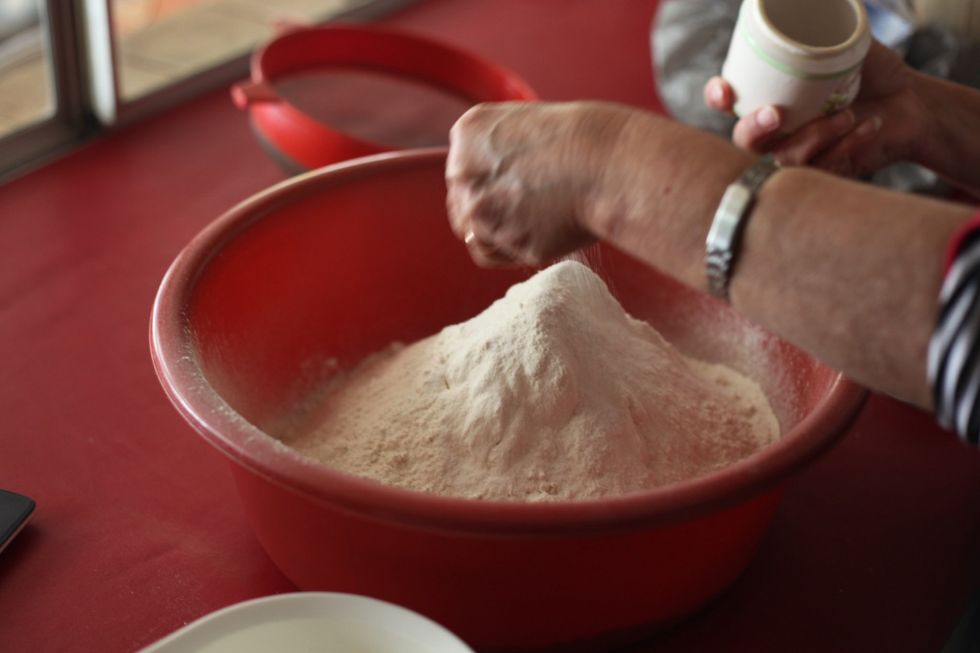 Add 1 teaspoon of salt.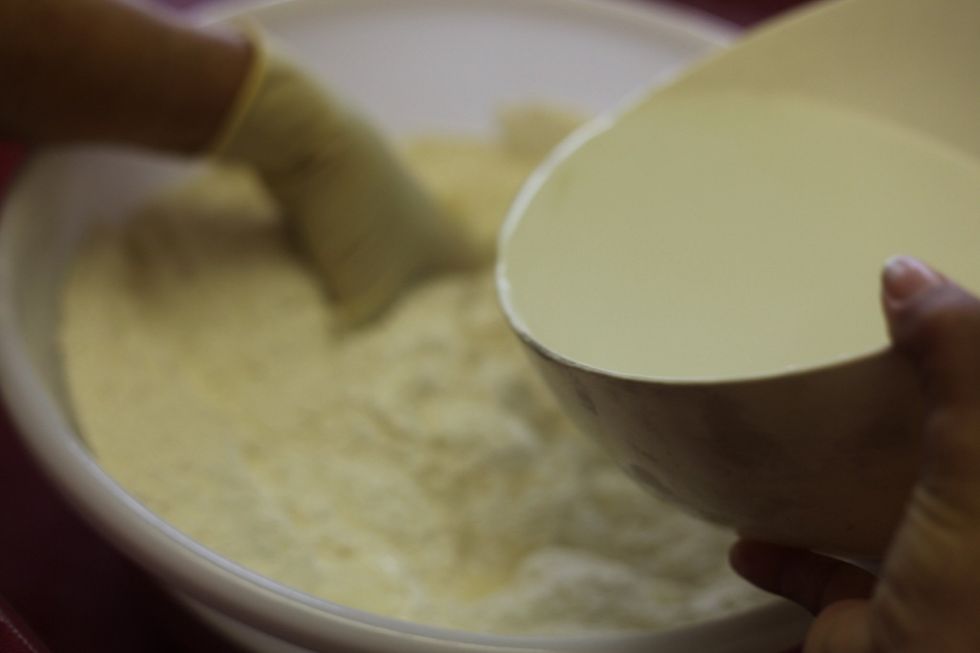 And add about 3 cups of water that's at room temperature. And mix. So easy right? Yep that's it. Let's do the filling.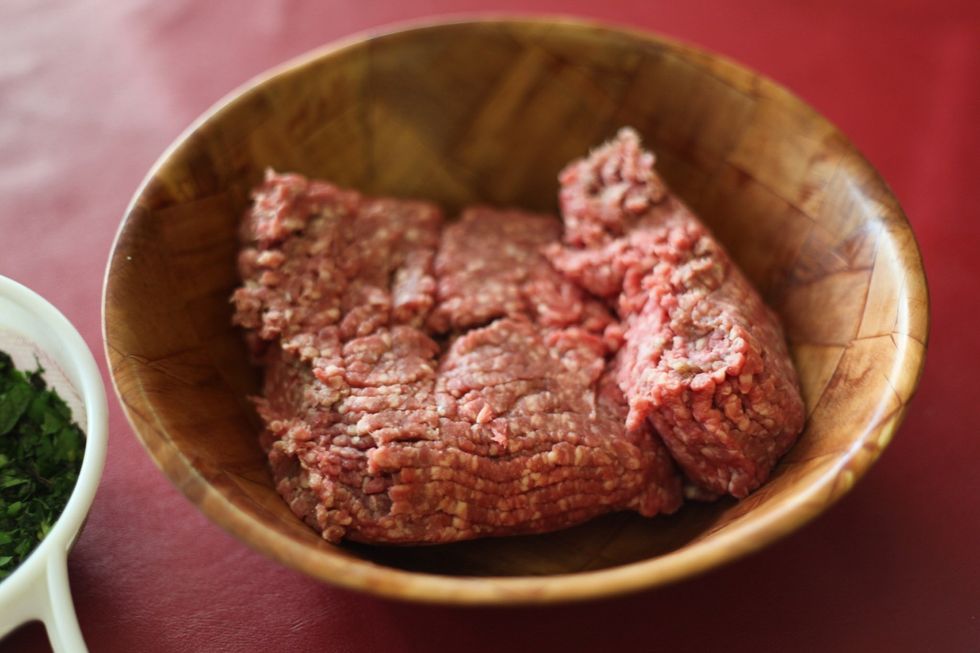 1 kg of mince. Before we add our spice, I remind you that you can combine your mince with your own favourite spices. We just like the following.
All spice and 5 spice is our favourite, what's yours?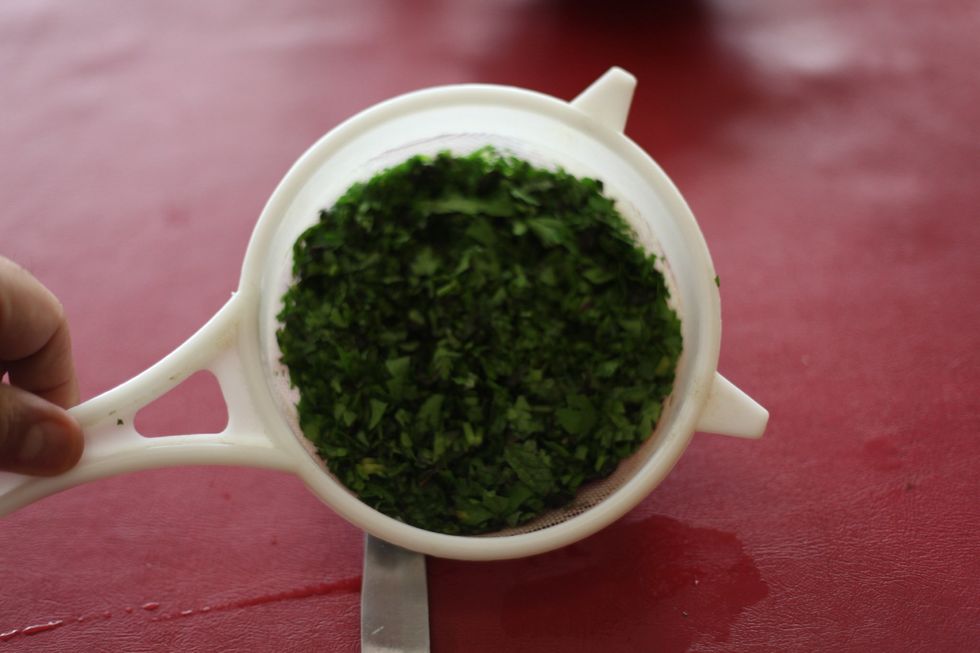 A bunch of parsley. It's about 120 grams. Wash and chop your parsley finely.
Add 1-2 chopped onions.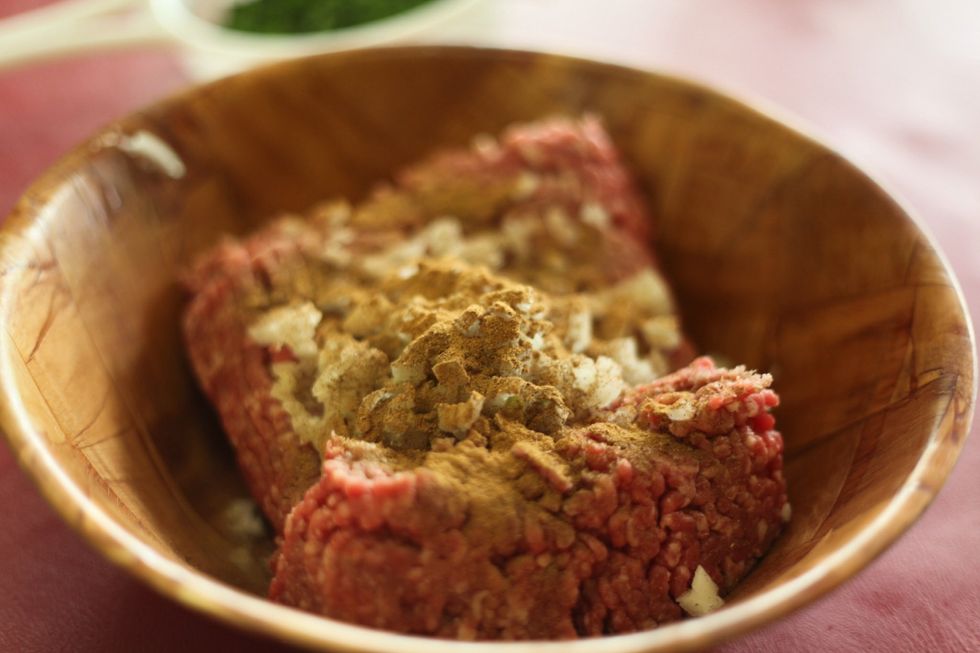 Are we ready to play? Was your hands. Let's mix.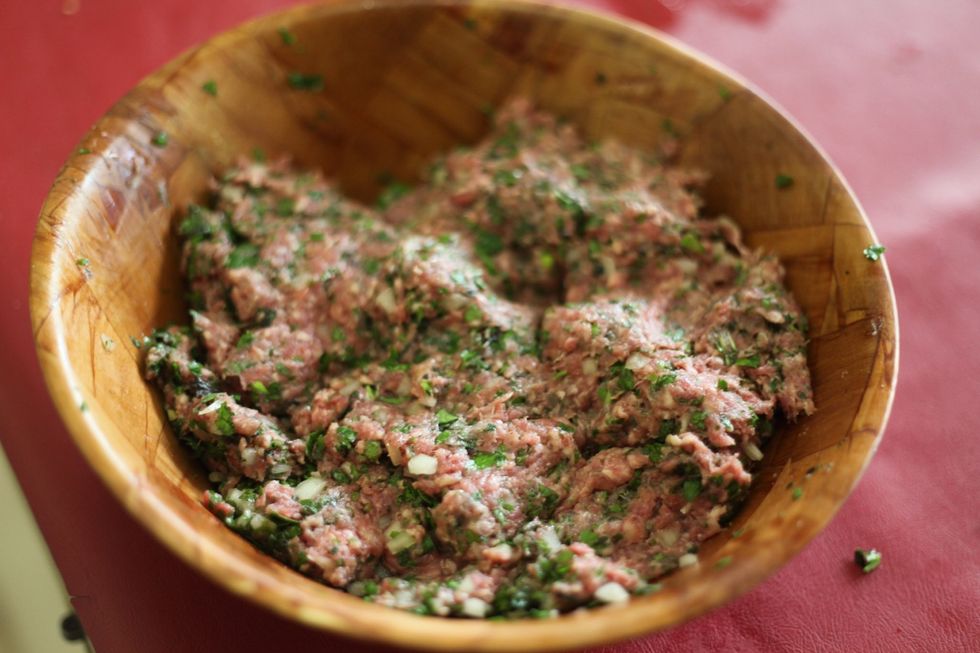 Ok so now that you have your filling. Put it aside and let the marination process begin. I'm just trying to excite you coz the next part is boring LOL.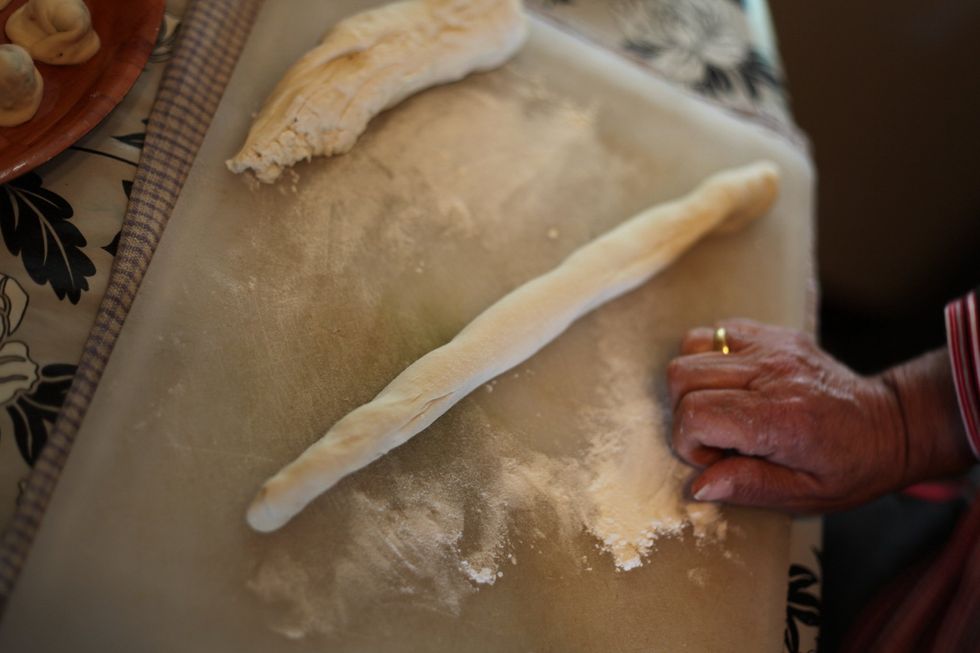 Roll out your dough so it looks like a giant worm. It's about 2.5 cm diameter. It doesn't have to be perfect.
Cut them 2 cm apart. As you can see its not so evenly shaped. That's totally fine.
Flatten them out into a circular shape. Use flour if your dough is sticking.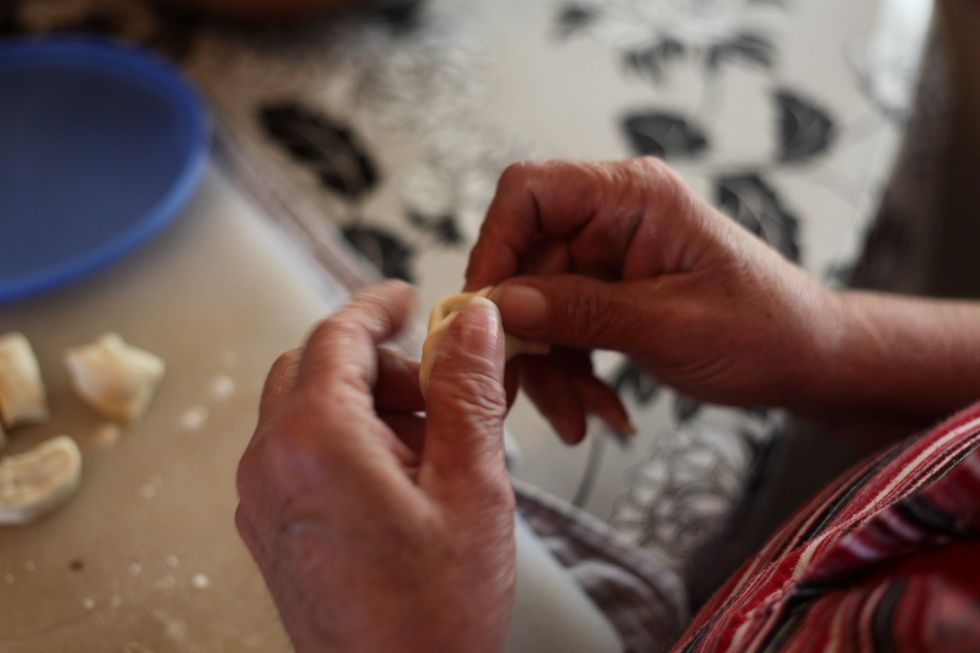 Grab your mince meat mix, fill 1 table spoon into the pouch and close it by pressing the edge together.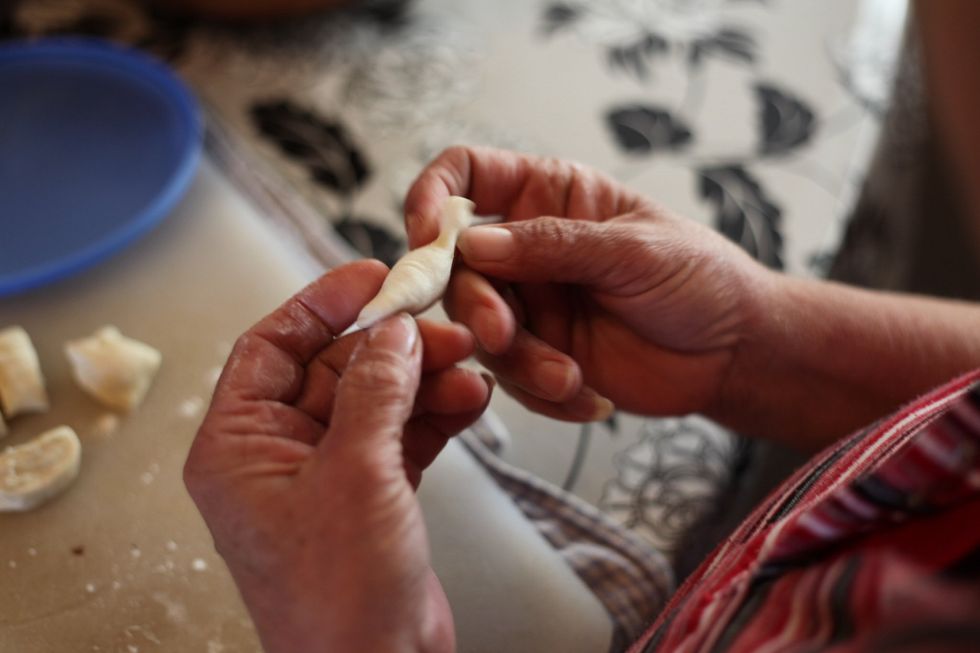 Turn it over so the full part is facing you and the edge is far away.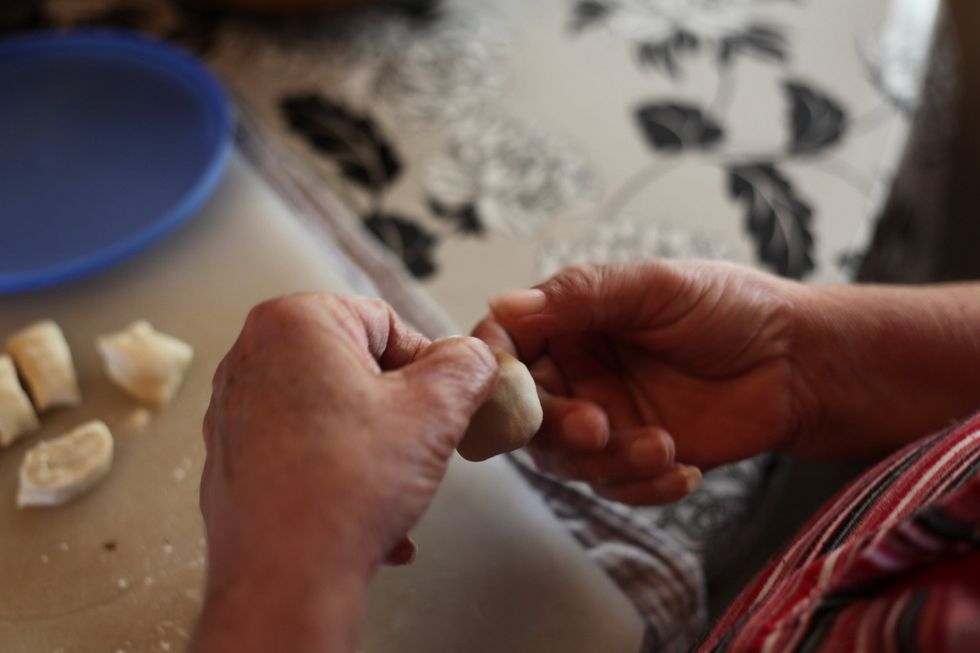 Bring the two corners to the centre to make a hat shape. If this isn't working, you can just make them any shape.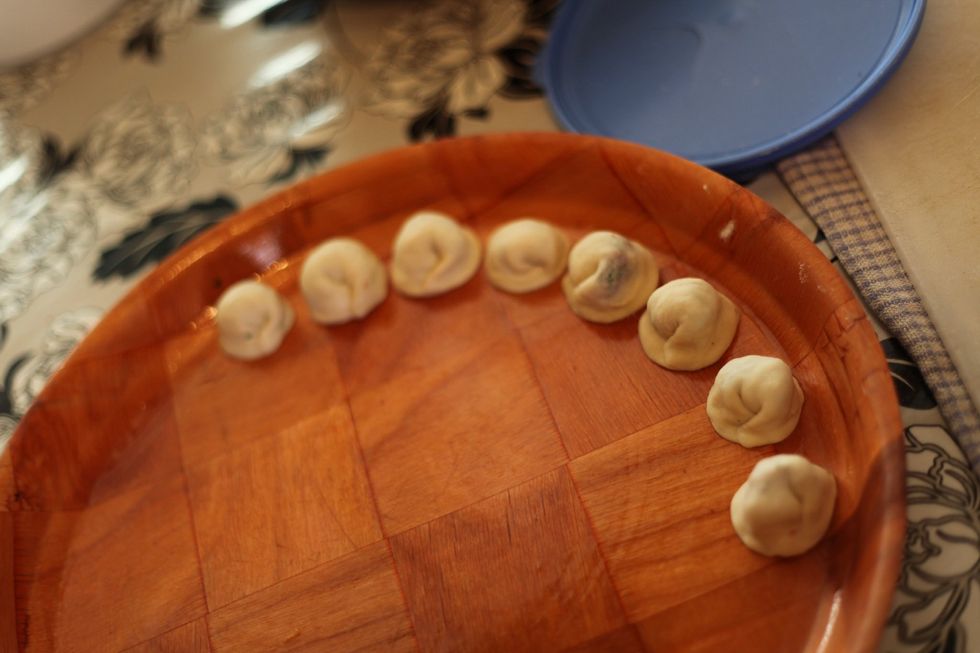 On a lightly oiled tray, put them on there and continue till you run out of dough or mince. It should be just right. We were left with 1 tbsp of mince.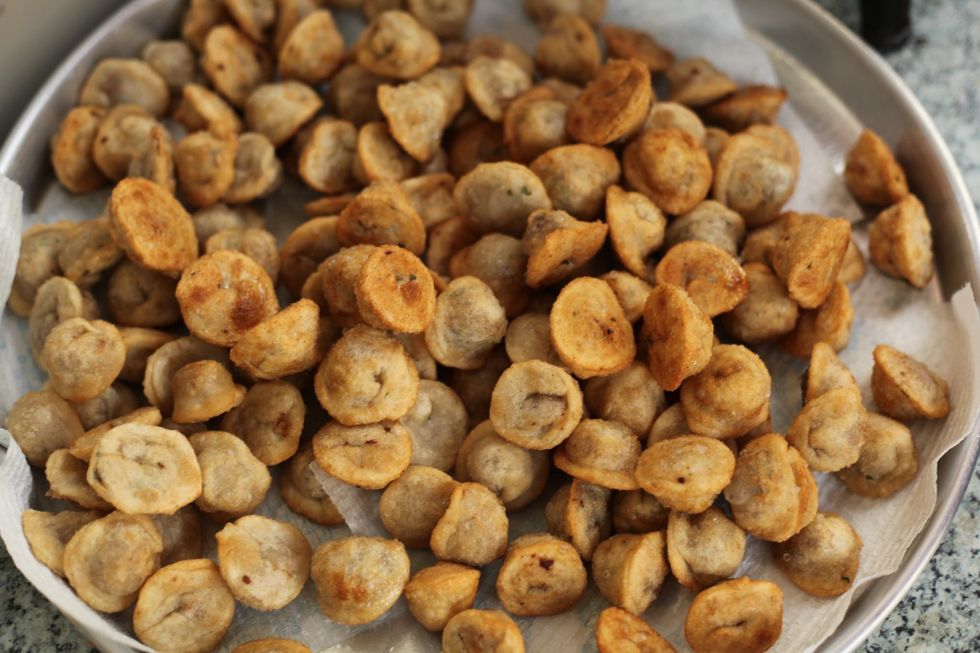 options: bake in the oven for 15 mins on 200 degrees celcius or deep fry. Both delicious! Go on! Help yourself to a few or 10 lol. We still haven't finished but nothing wrong with tasting every batch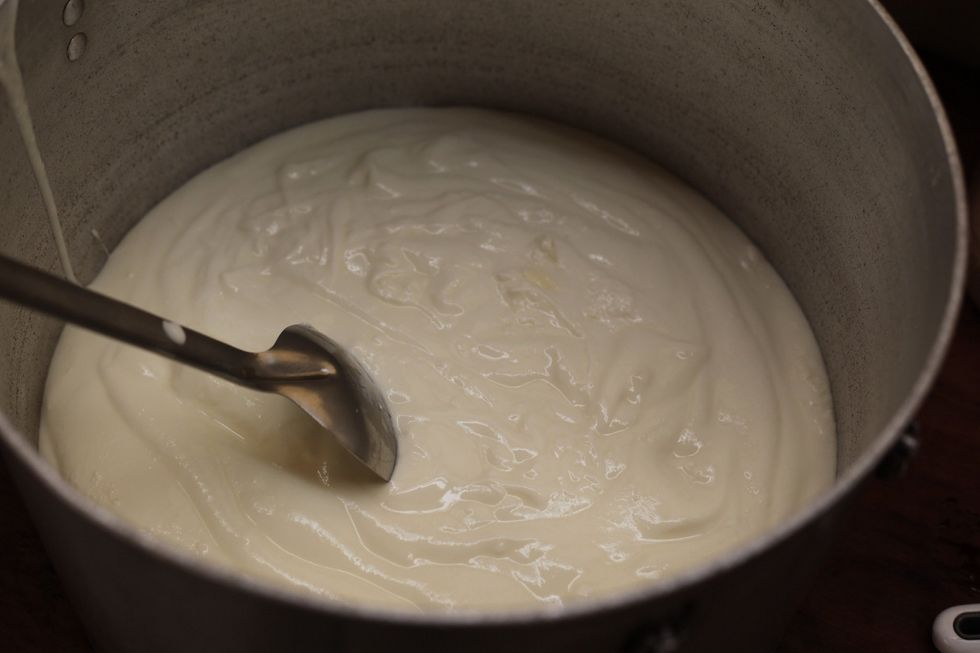 3 kg of yoghurt, 1 cup of rice and 1 teaspoon of salt. Stir until it's almost going to boil. Dissolve 3 teaspoons of cornflour in 3 cups of water and add to the yoghurt.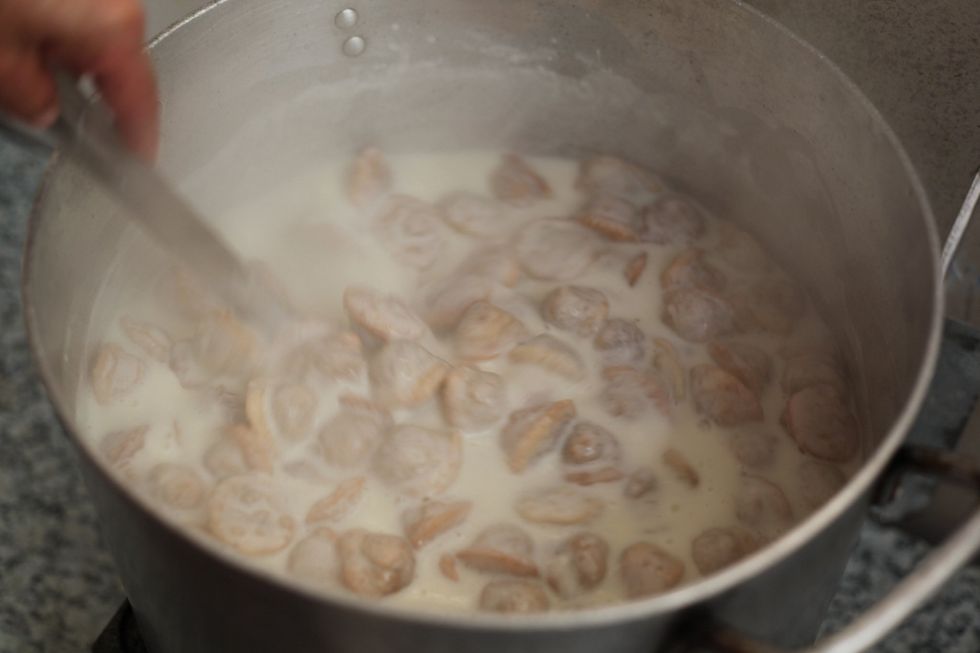 Optional: add 2 cloves crushed garlic. We didn't but it's added traditionally. Start adding your little prosperity pockets and Keep stirring and stirring and stirring.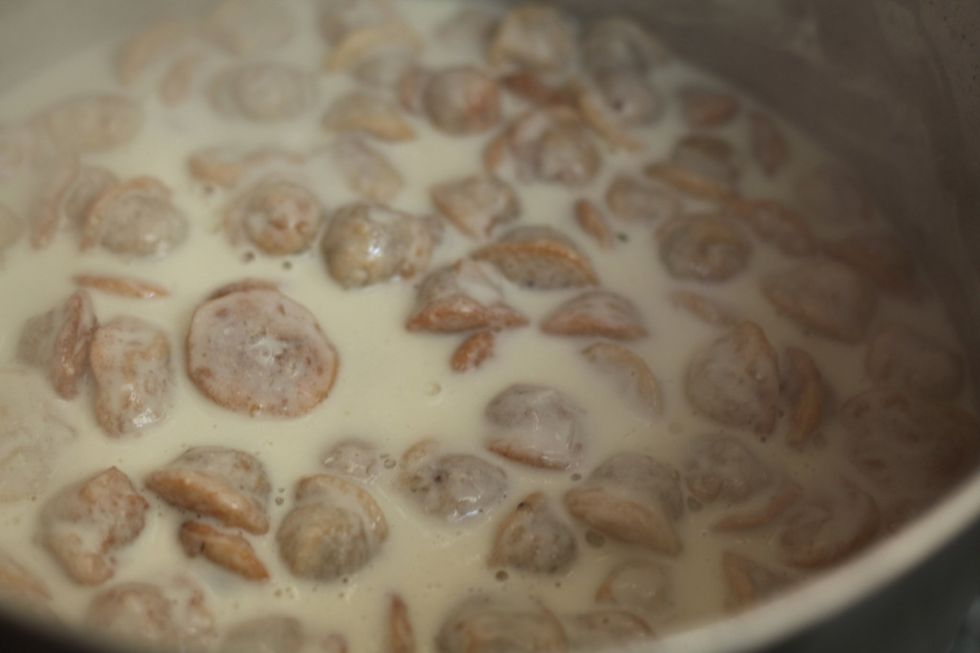 And stirring.
80 grams of butter and we're going to do something a bit crazy..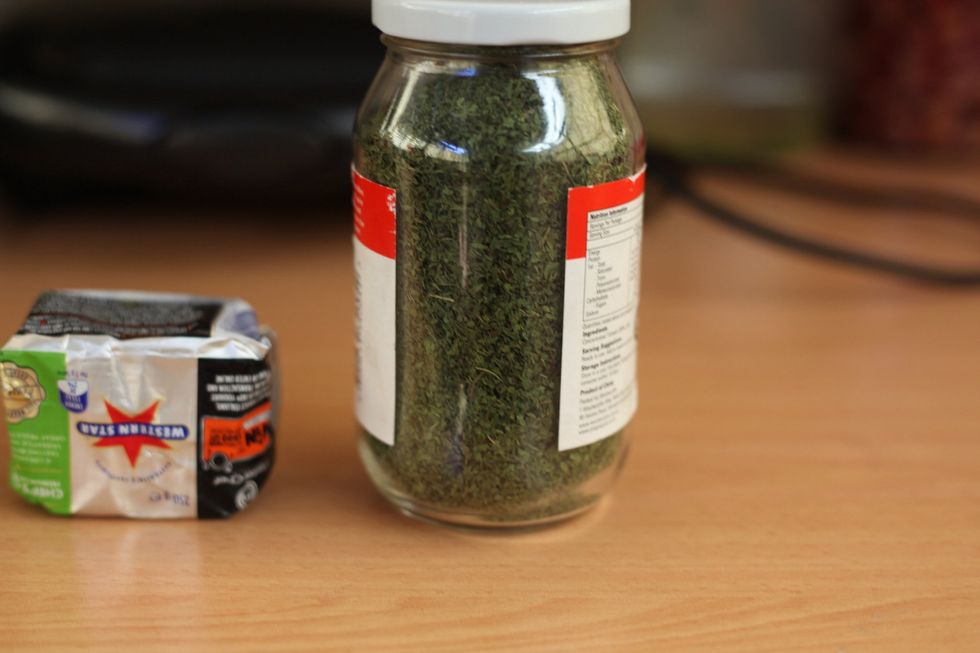 And fry 4 tablespoons of dry mint (yep almost half of this jar) with butter for 1-2 minutes. Just make sure your butter is sizzling.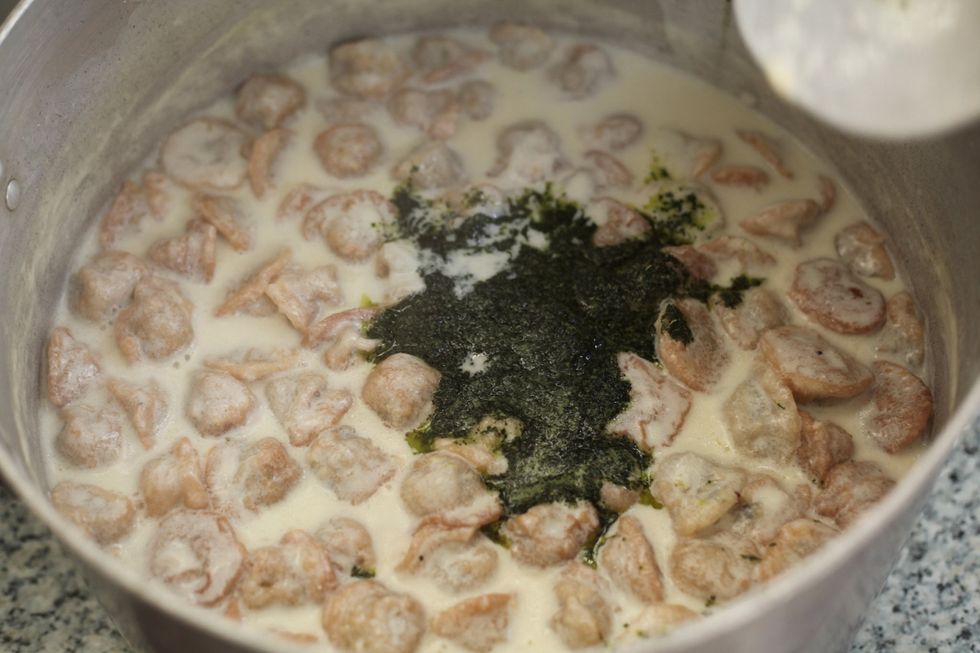 Throw it all in! And guess what? Keep stirring! Let it boil.
Plate them up and enjoy! Option: You can also let them cool down, put then in the fridge and eat them cold the next day. It's such a diverse fusion of flavours that your whole family will love.
Please follow for more recipes. Any feedback or comments, happy to help. From our amateur kitchen, with love. Micho. :)
1.0kg Plain flour
4.0c Water
1.0tsp Salt
1.0kg Beef Mince
1.0bnch Parsley
2.0 Onions
3.0kg Yoghurt
1.0Tbsp Salt
3.0Tbsp Corn flour
3.0c Water
1.0tsp All Spice
1.0tsp Your favourite spices
1/2tsp Ground white pepper
1.0c cup of rice
Michel Daher
Micho here. Amateur experimental chef and lover of food. Thanks for all your support. Join my Food Journey www.naturallygoodfood.com