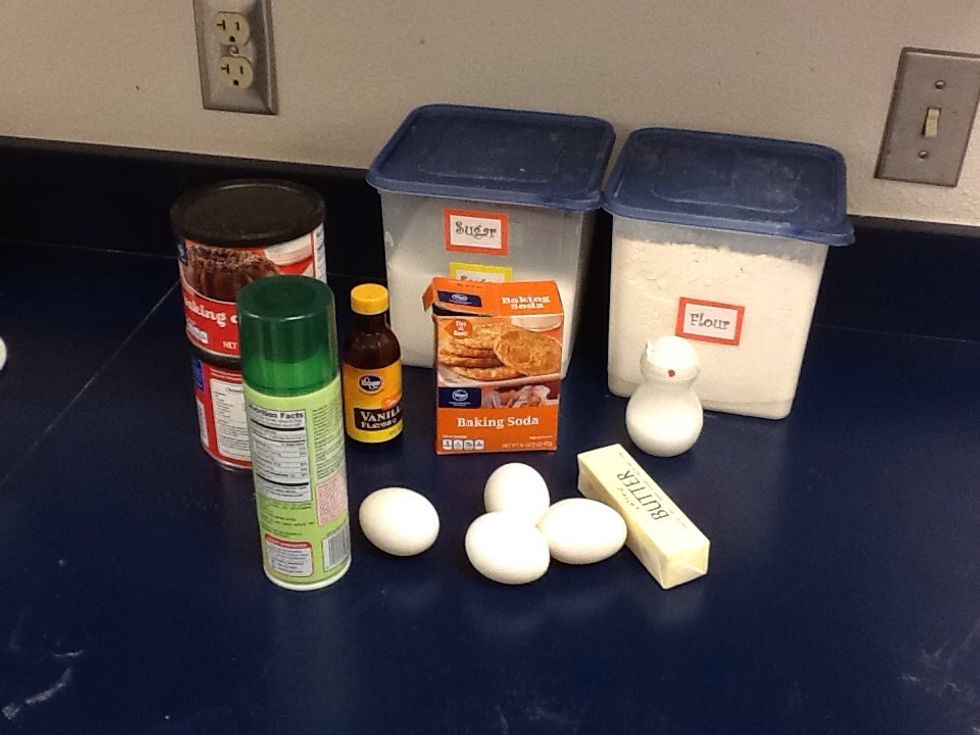 Get out the ingredients. White sugar along with confectioners sugar, butter, cocoa powder, vanilla extract, all purpose flour, baking powder, salt.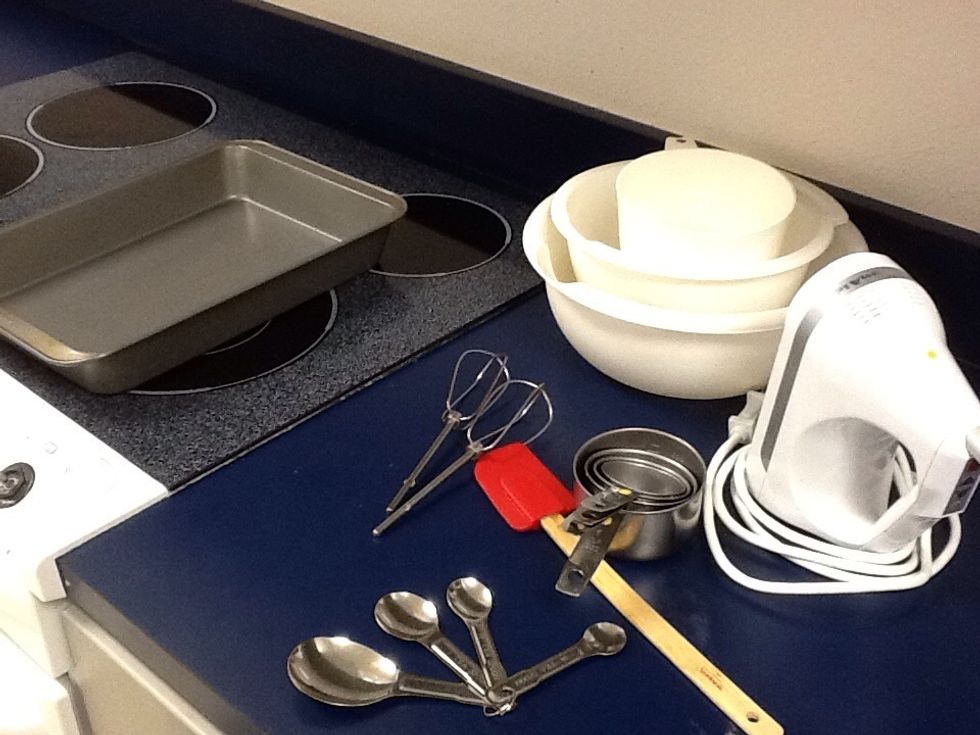 And utensils, two mixing bowls( one large one small), measuring cups, rubber spatula, electric hand mixer, measuring spoons,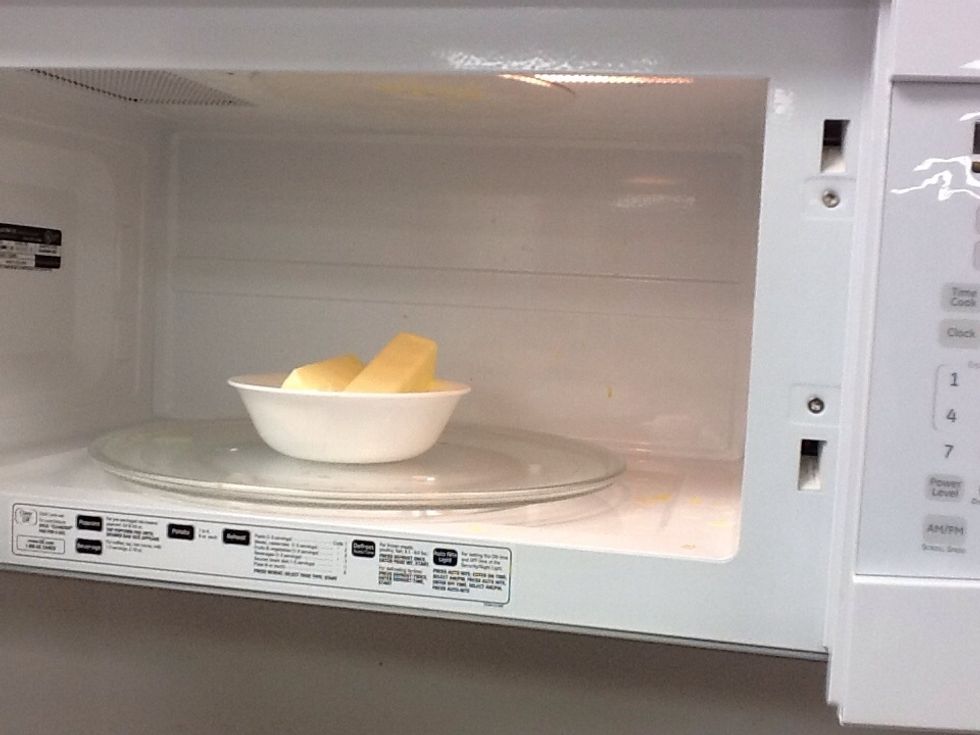 Soften 1 cup of butter in microwave.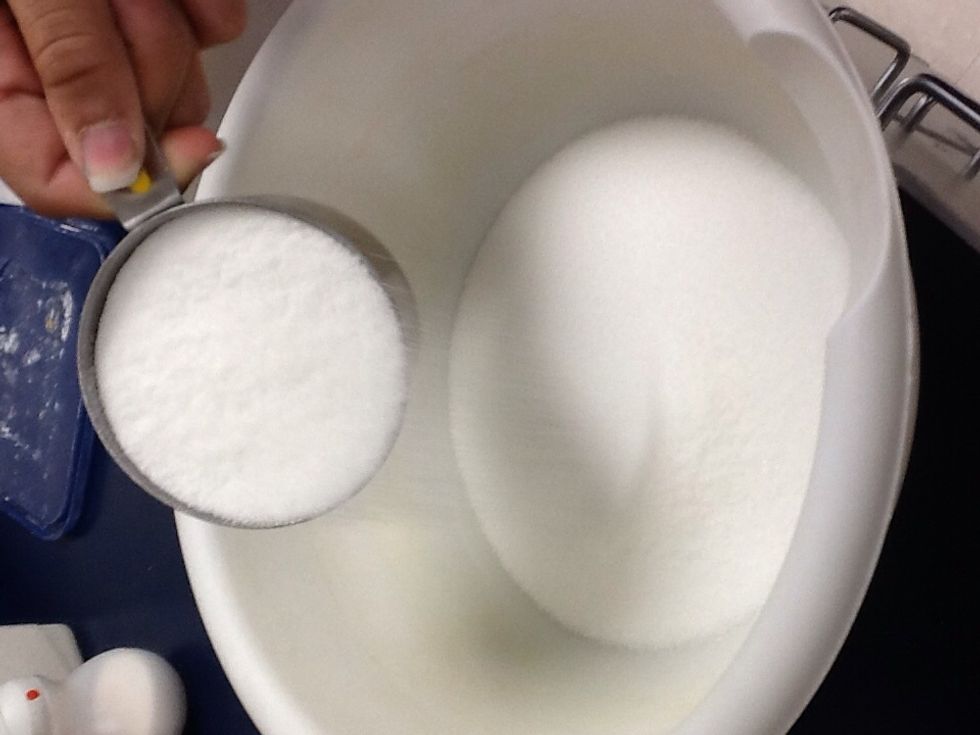 Add 2 cups of your white sugar into the large mixing bowl.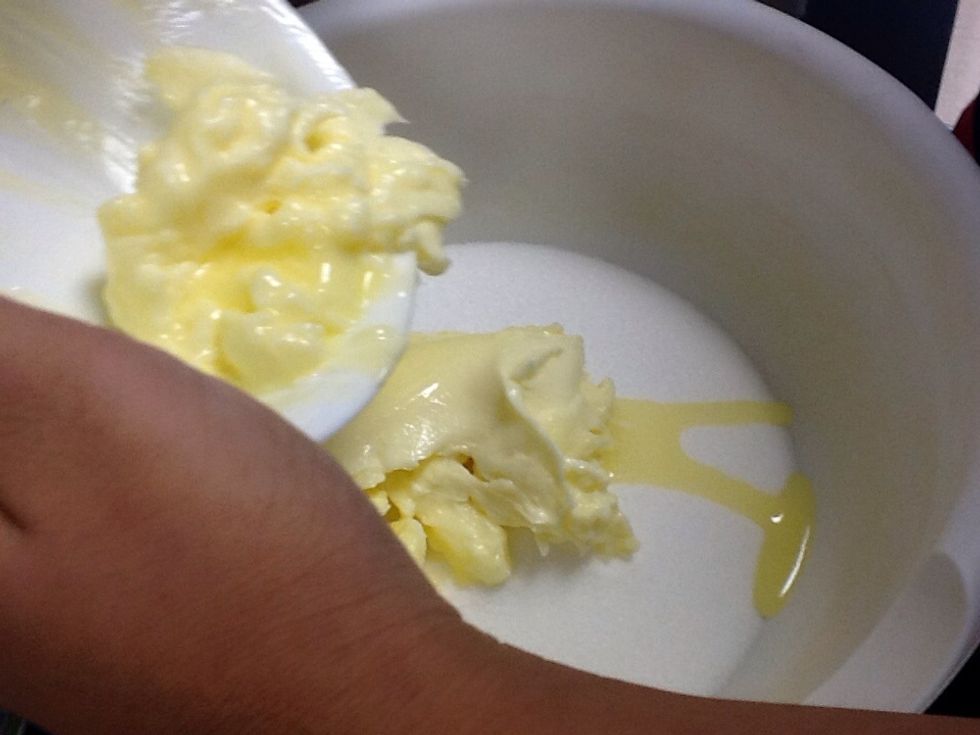 Add your softened butter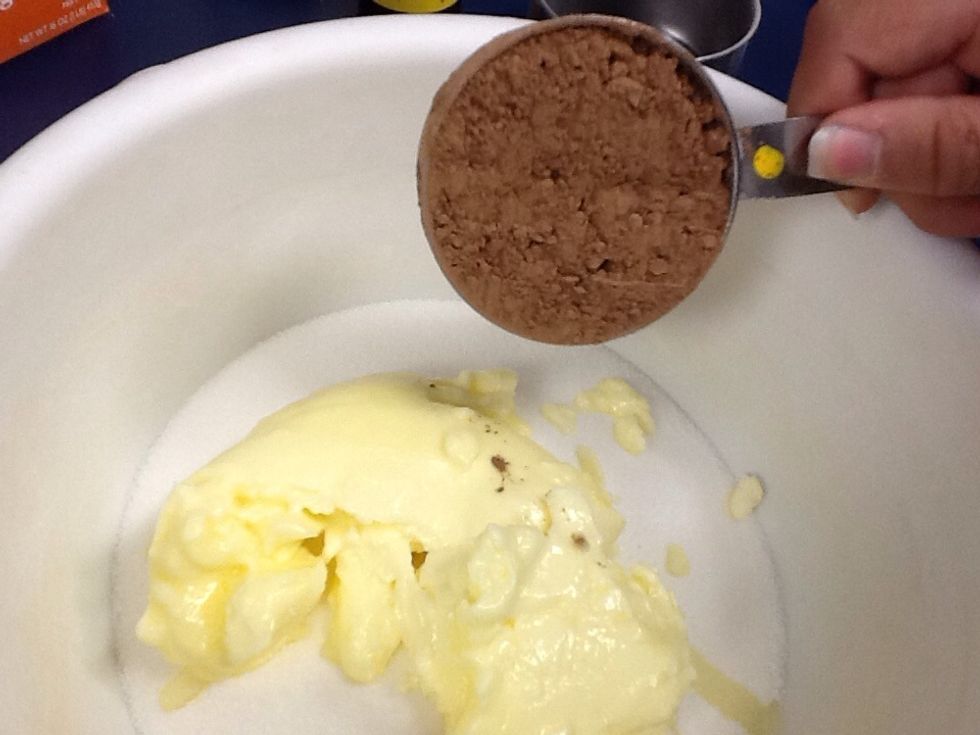 Add 1/2 cups of cocoa powder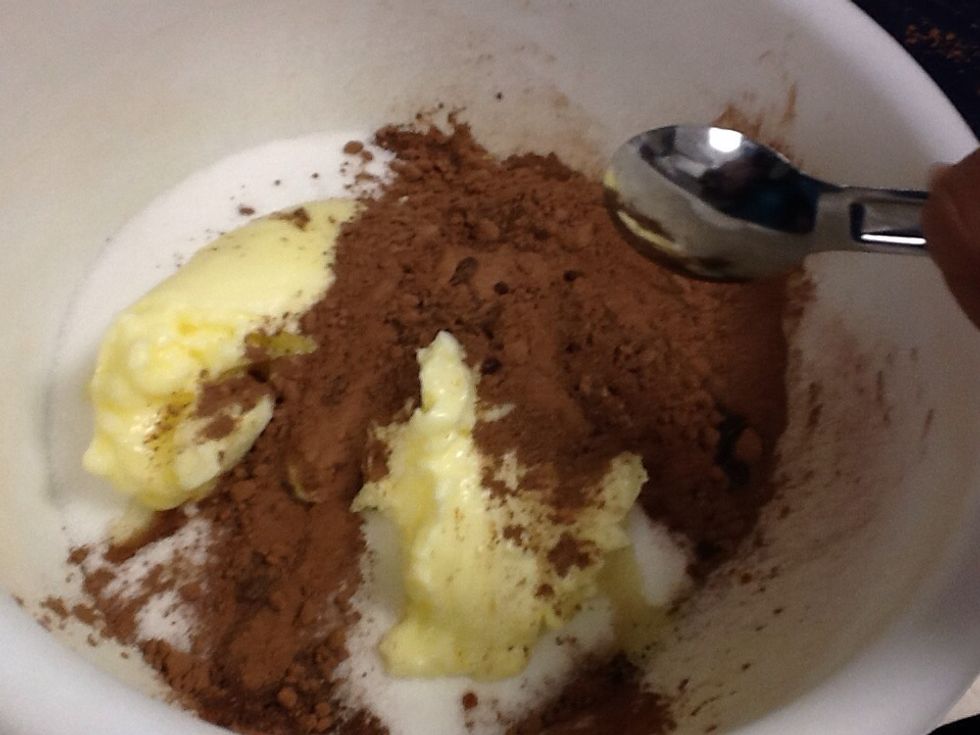 1 teaspoon of vanilla extract.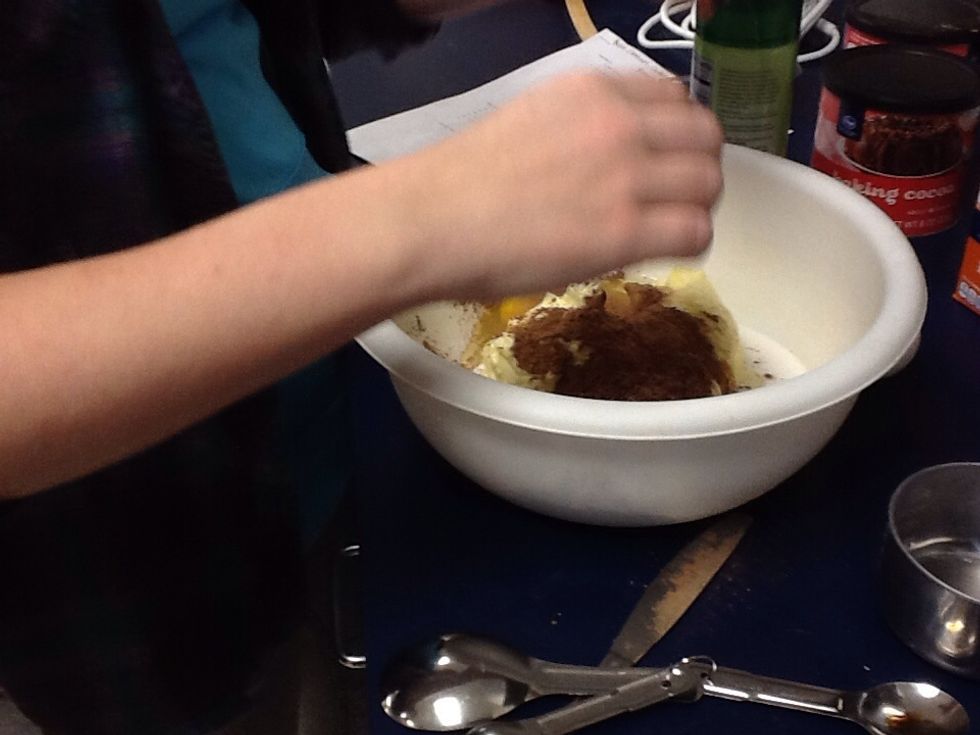 Add 4 eggs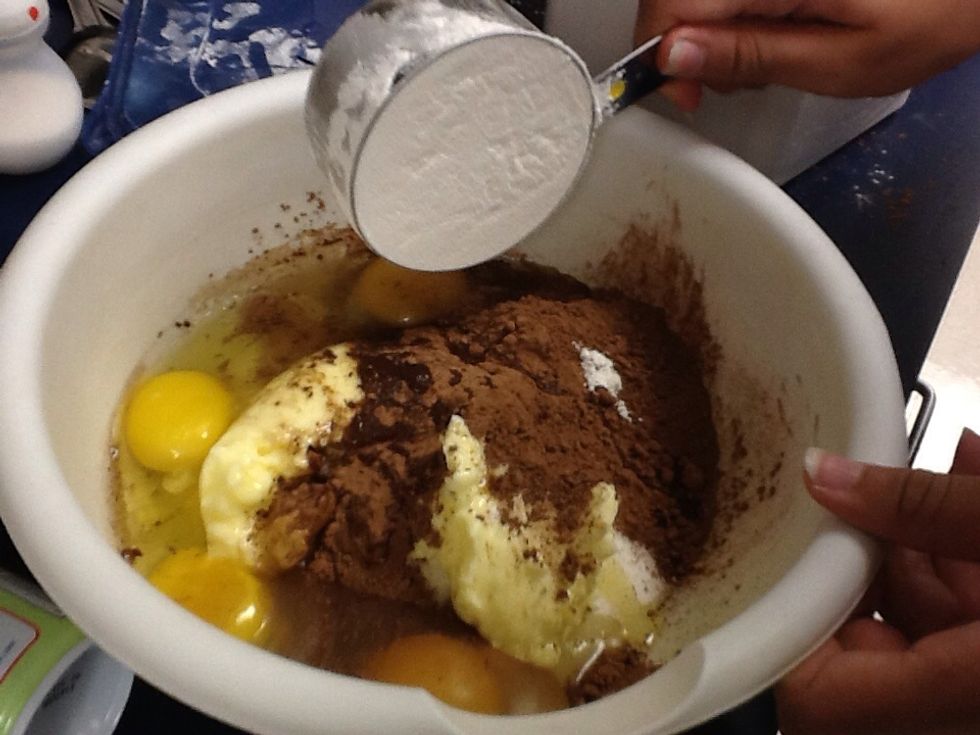 1 1/2 cups of all purpose flour,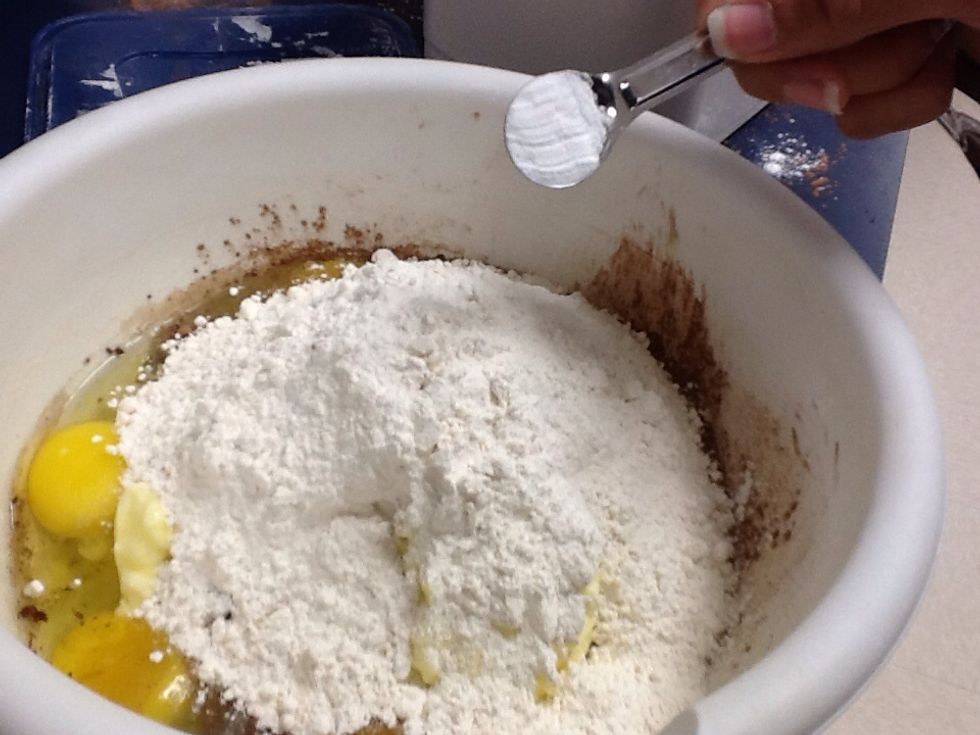 1/2 teaspoon baking powder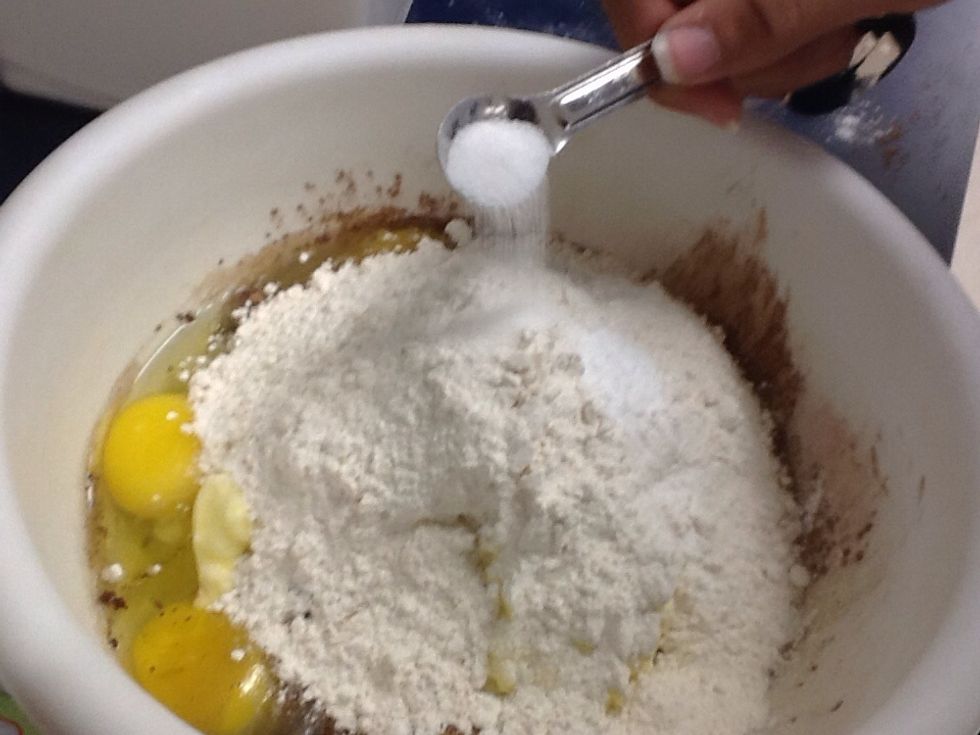 1/2 teaspoon of salt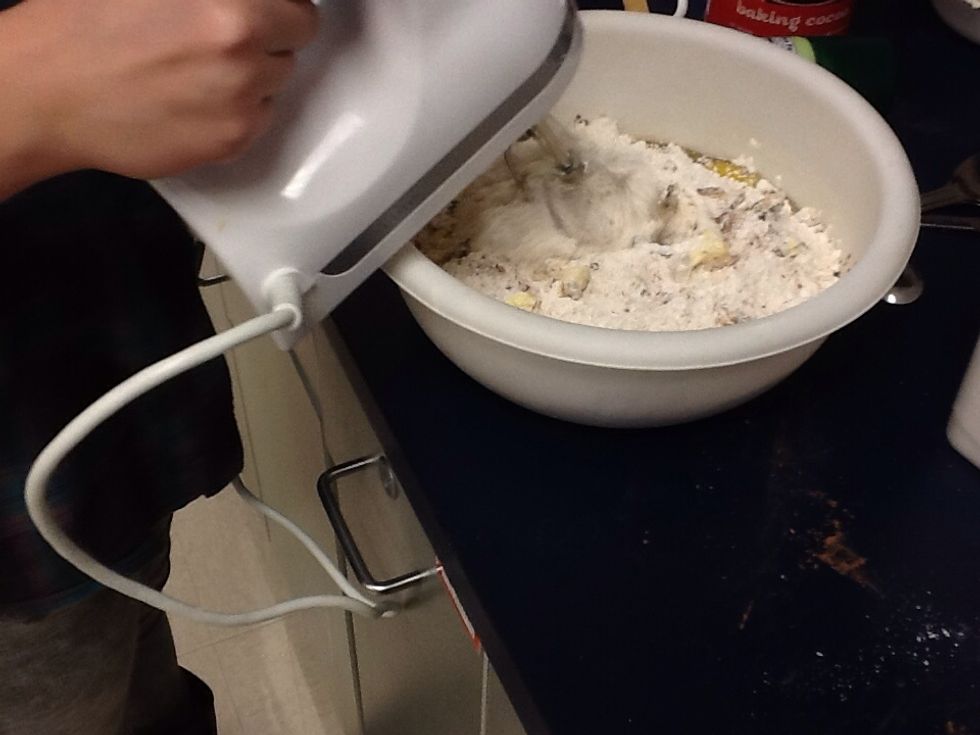 Use the hand mixer to get your batter together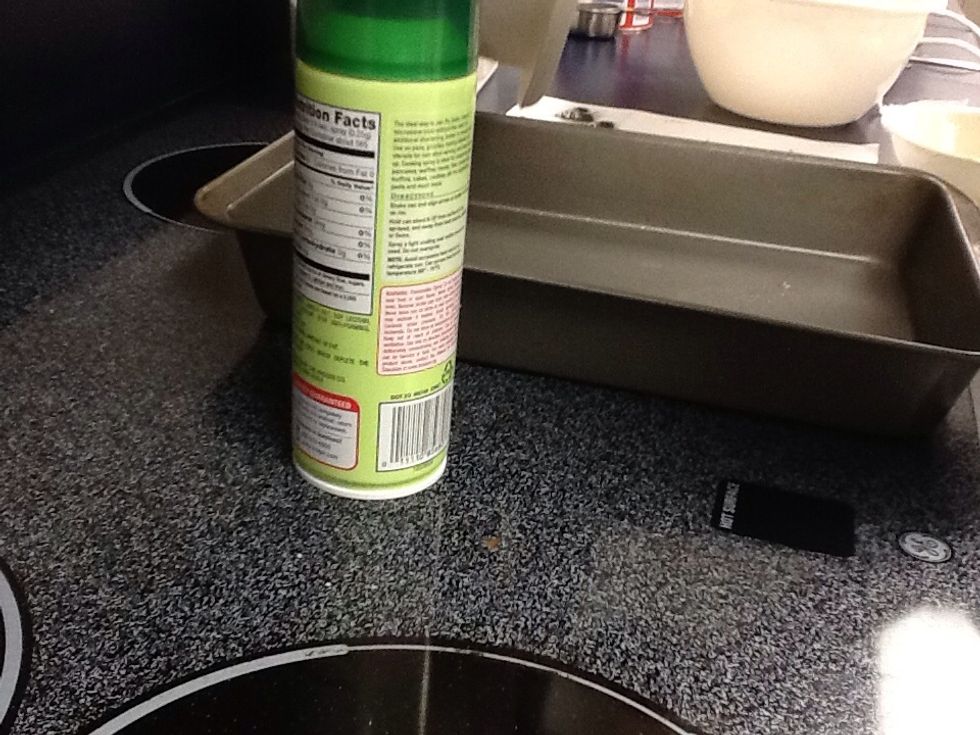 Get out Pan spray and coat the pan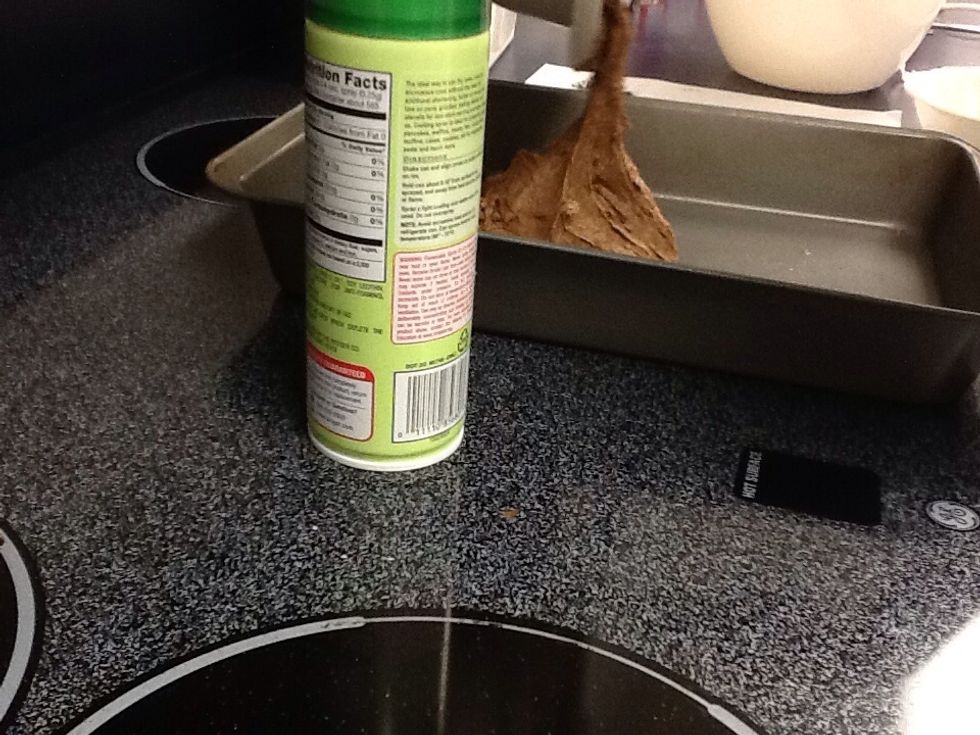 Put in your brownie mixture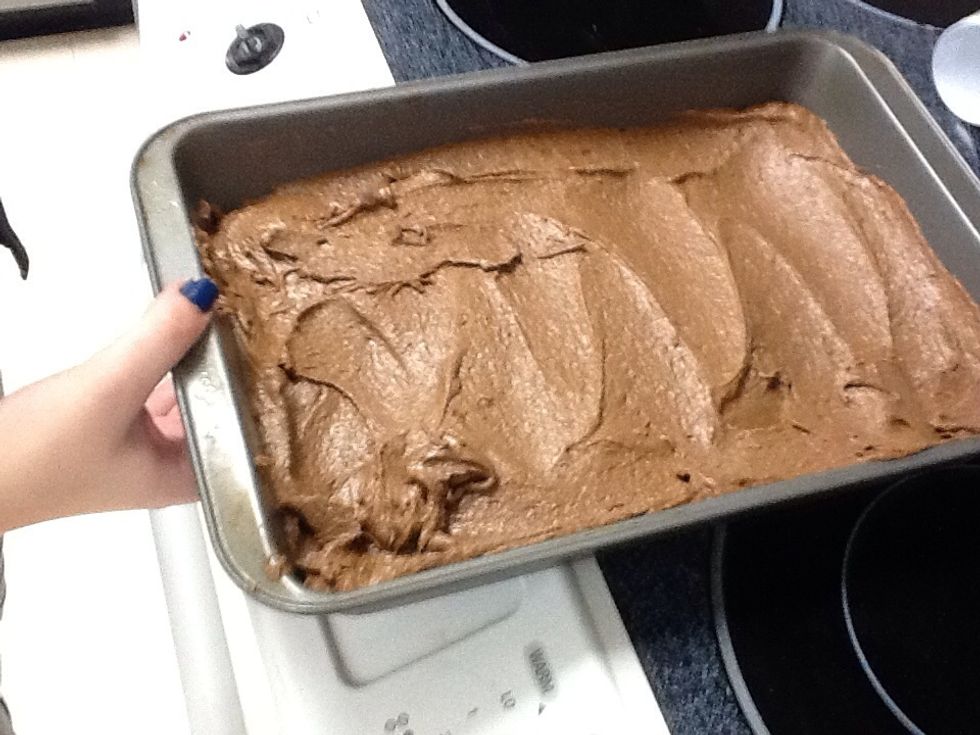 Spread evenly among the pan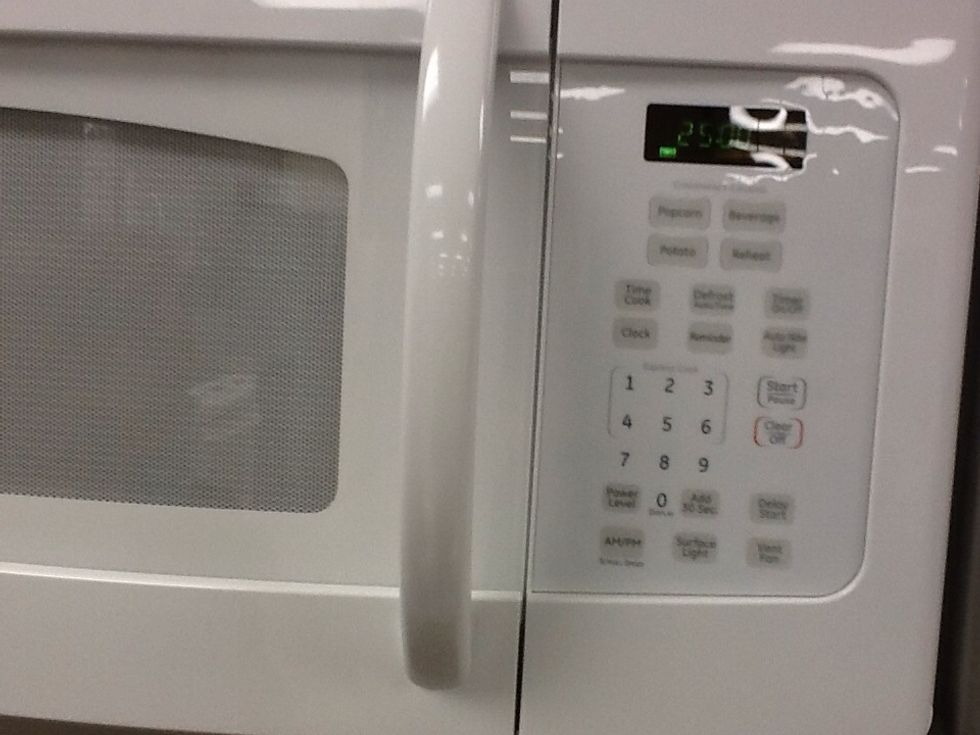 Bake in oven for 20-30 minutes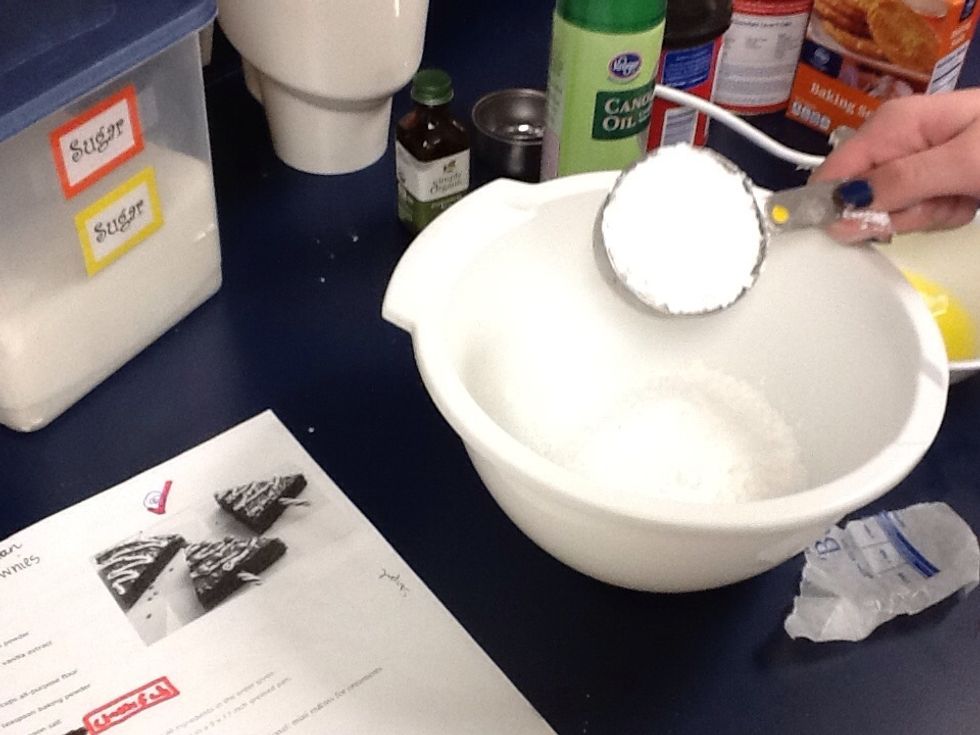 While your brownies are baking, in a small bowl out 1 1/2 cups of confectioners sugar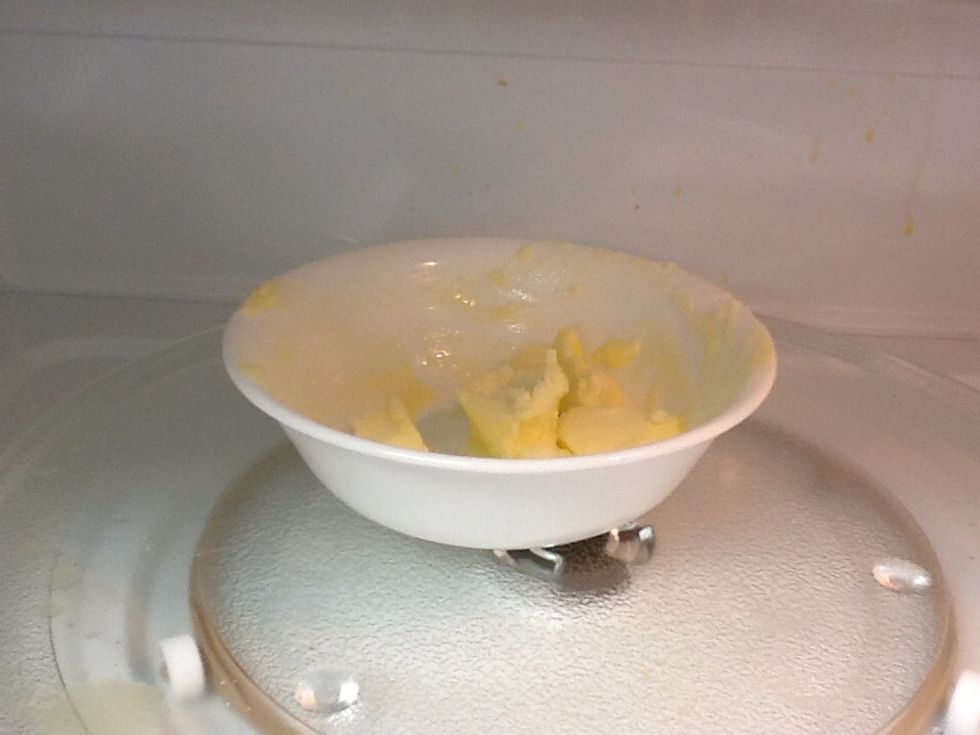 Soften 2-3 tablespoons of butter in the microwave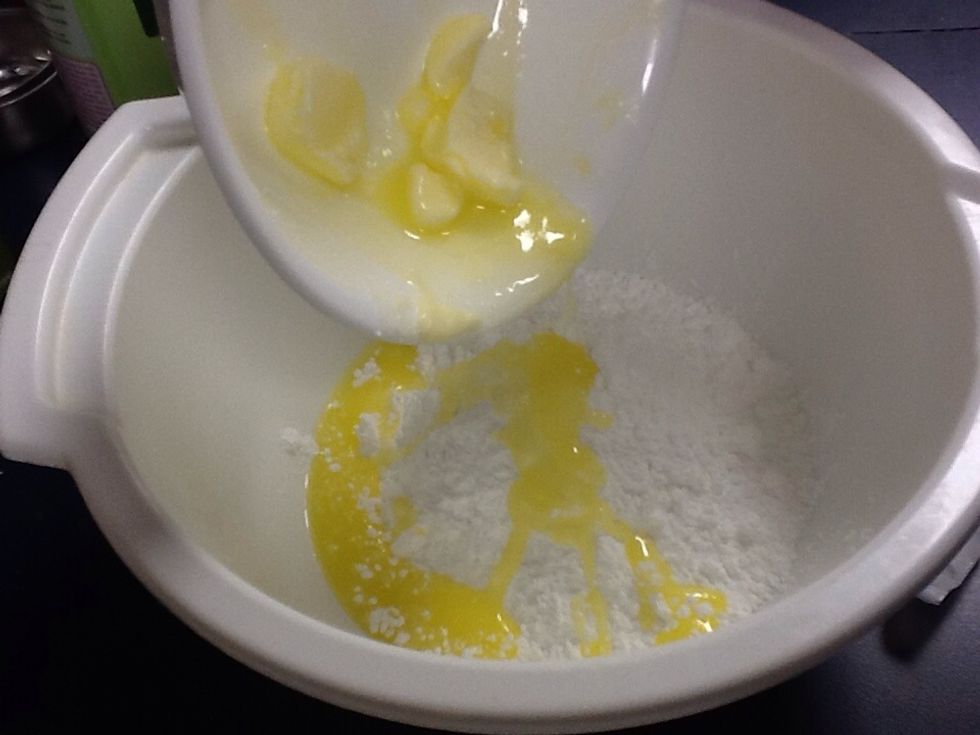 Add your softened and divided butter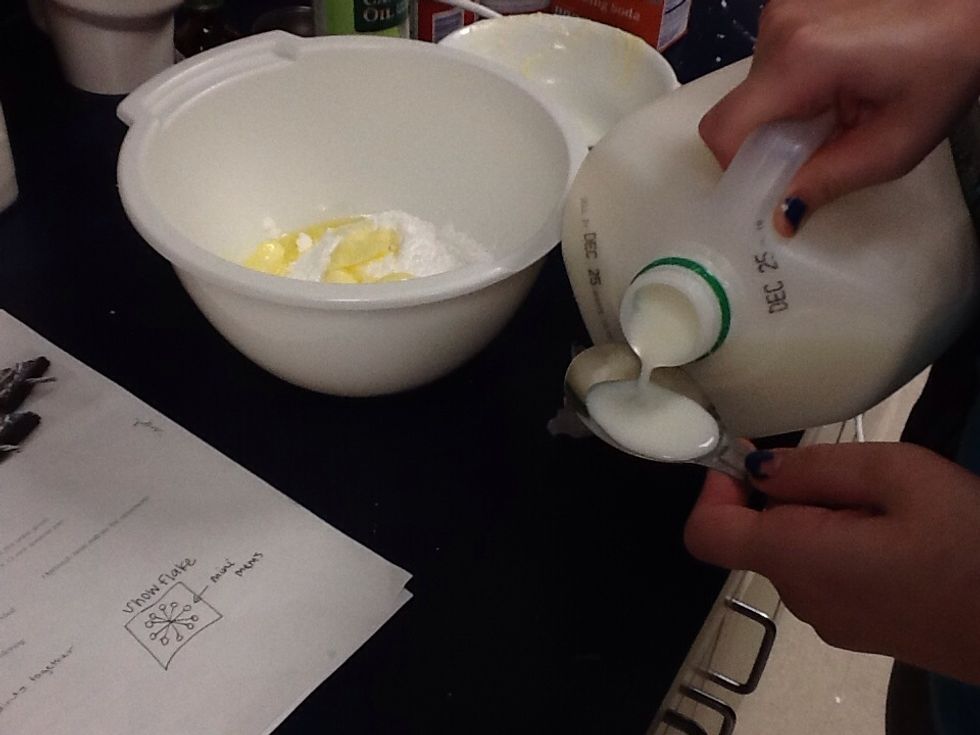 Add 2-3 tablespoons of milk or cream, along with 3/4 teaspoon of mint extract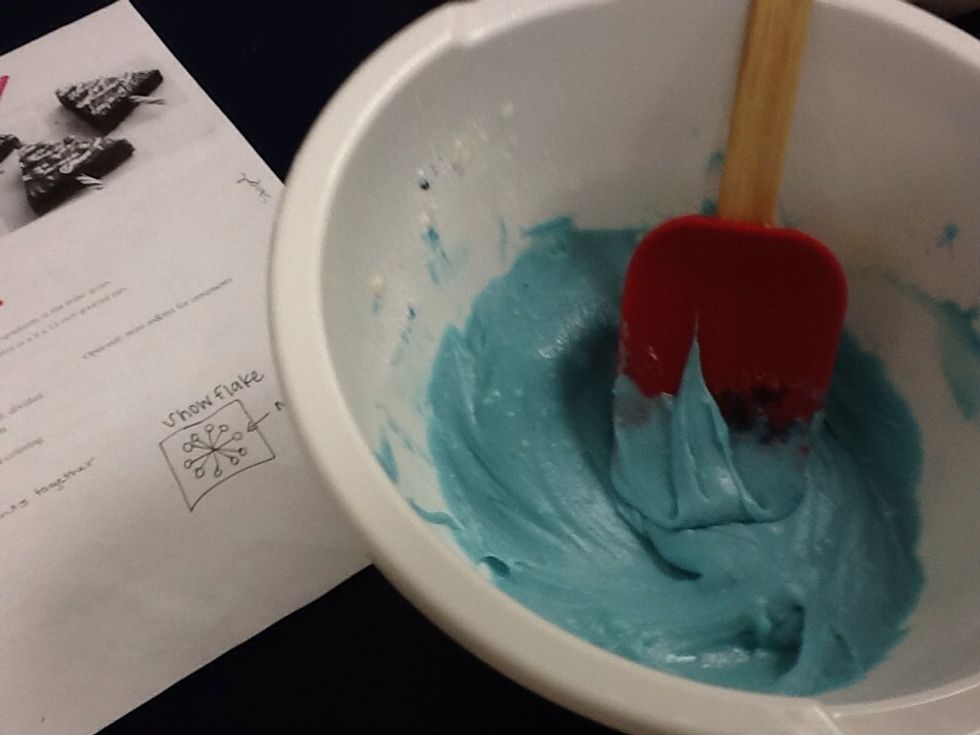 Add a few drops of food coloring and mix to the color you would like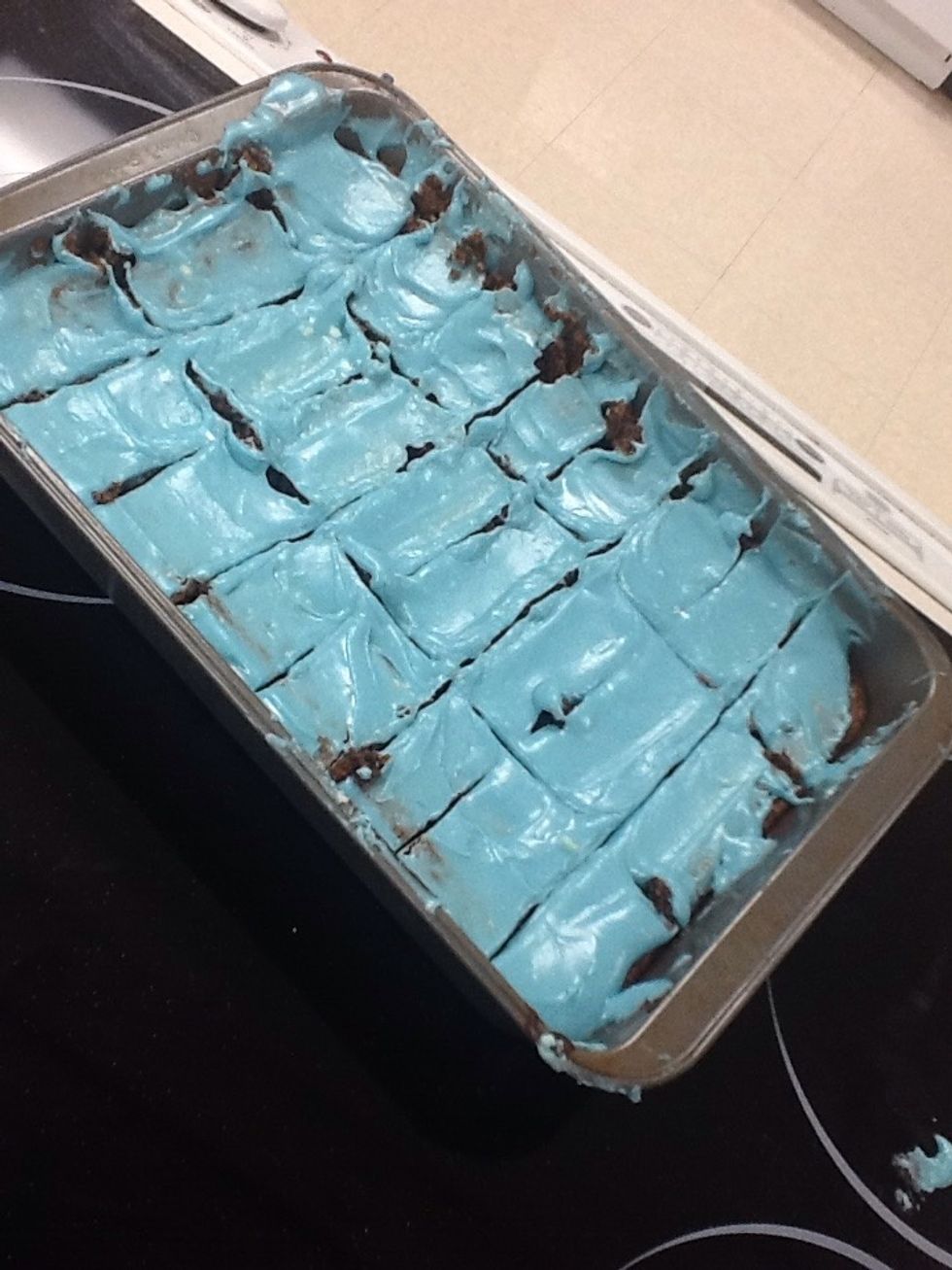 Once baked, cover your brownies in the frosting. Evenly cut
The creator of this guide has not included ingredients