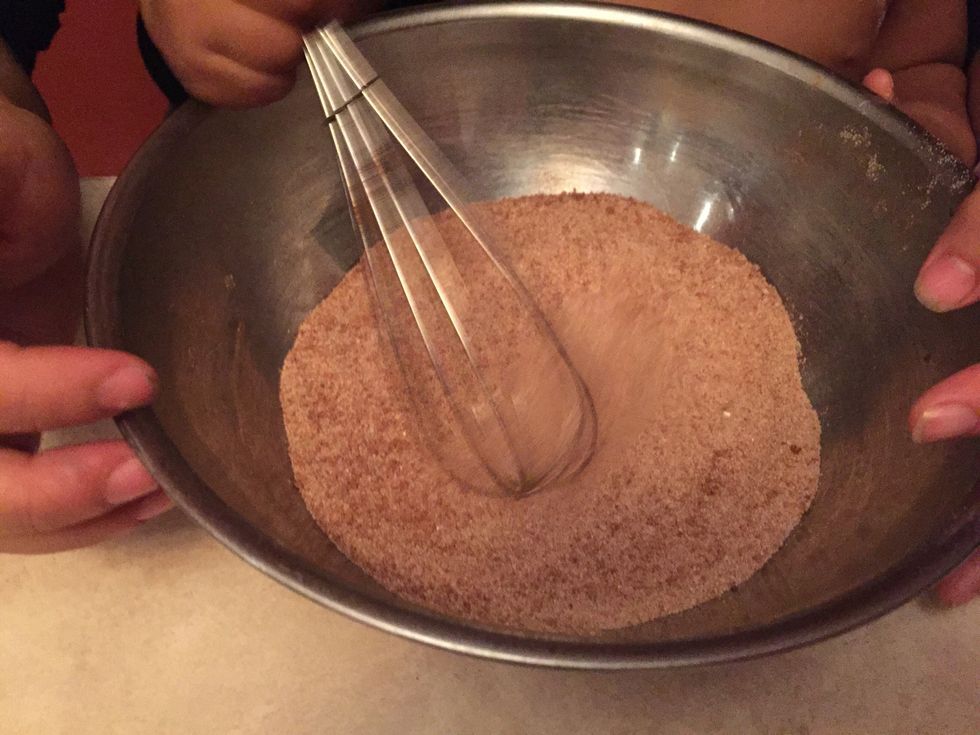 Mix all your dry ingredients until brown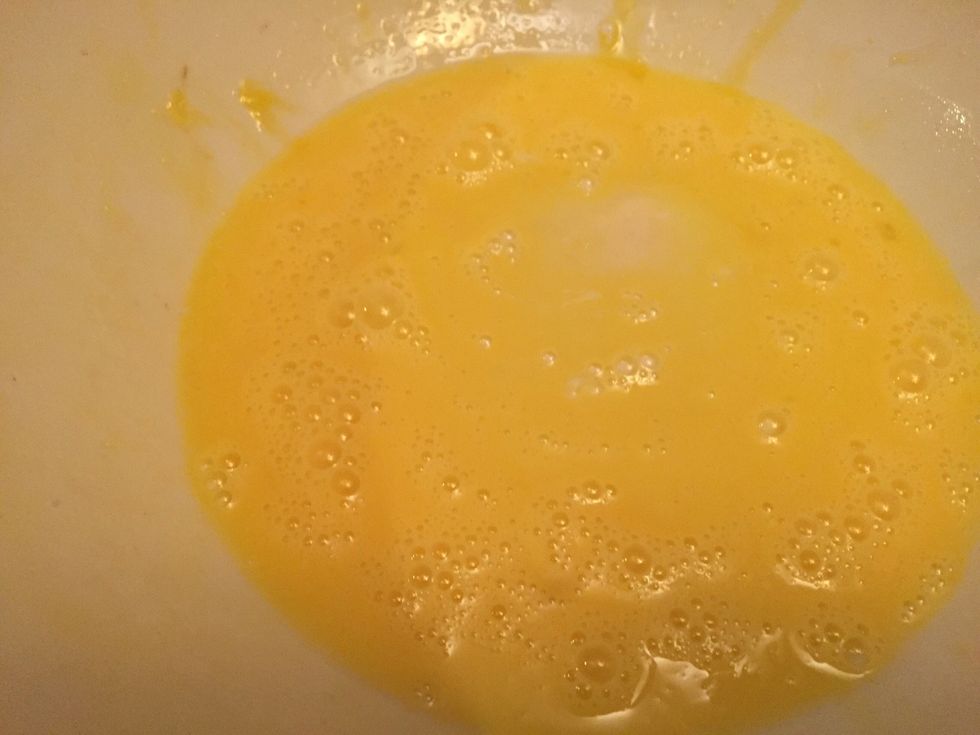 In a larger bowl beat eggs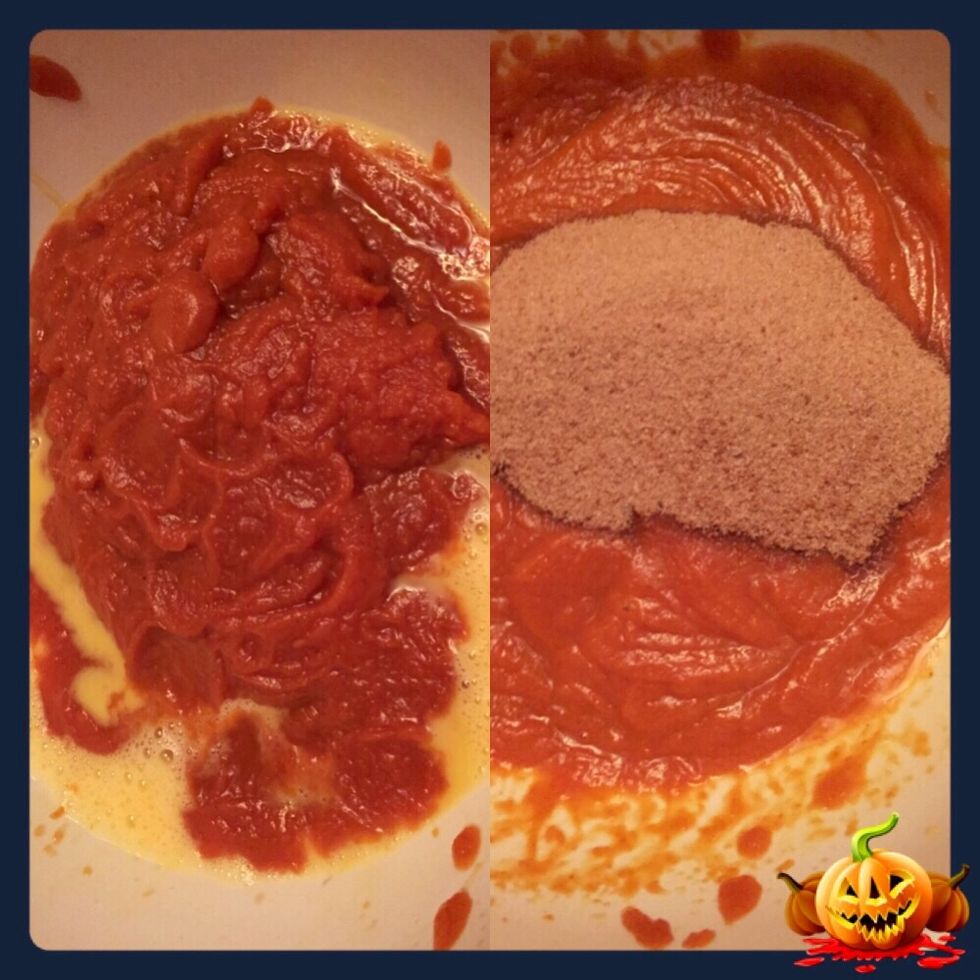 Then mix in your can of pumpkin pie. And afterwards mix in your dry mix..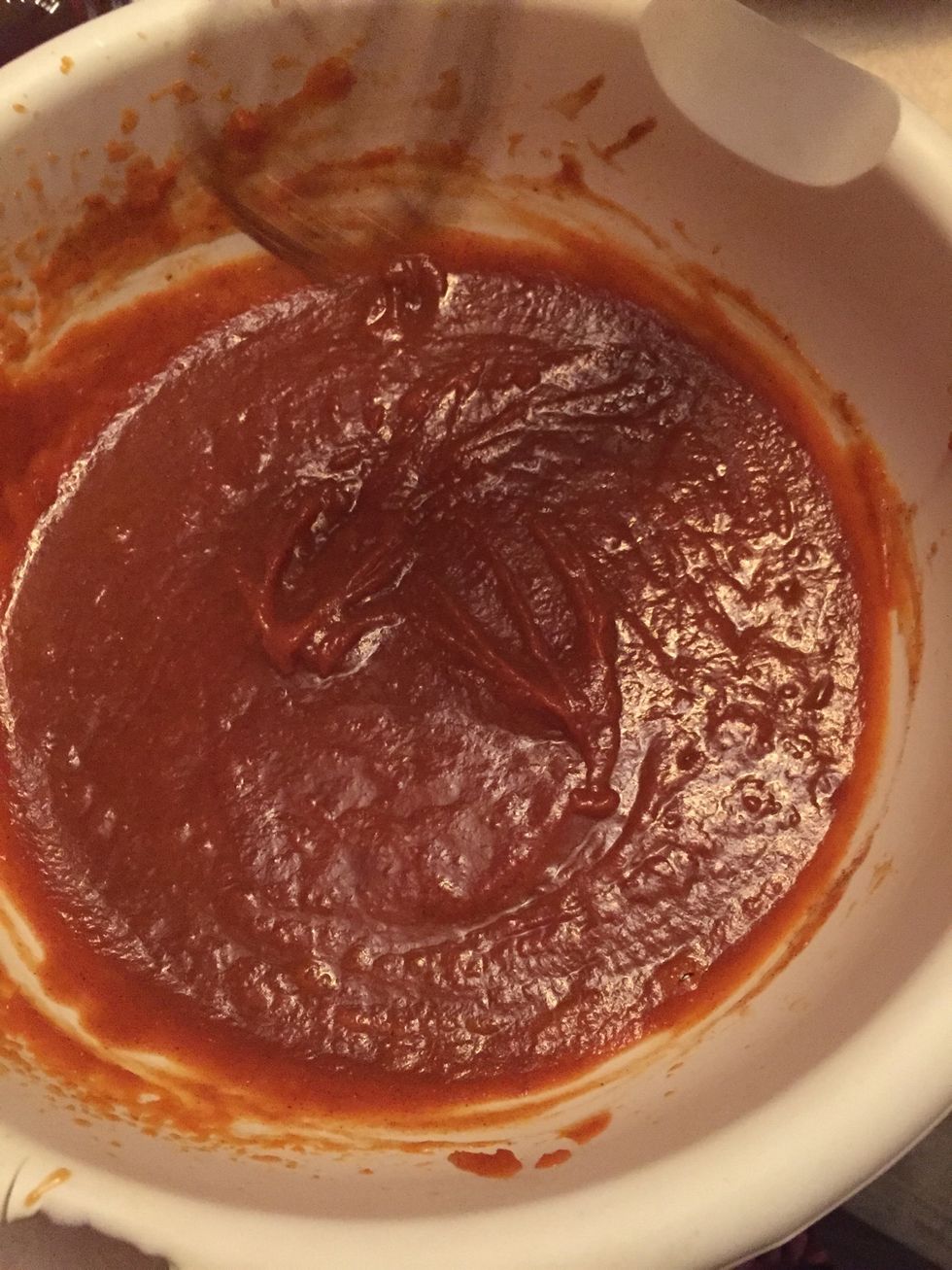 Mixture should darken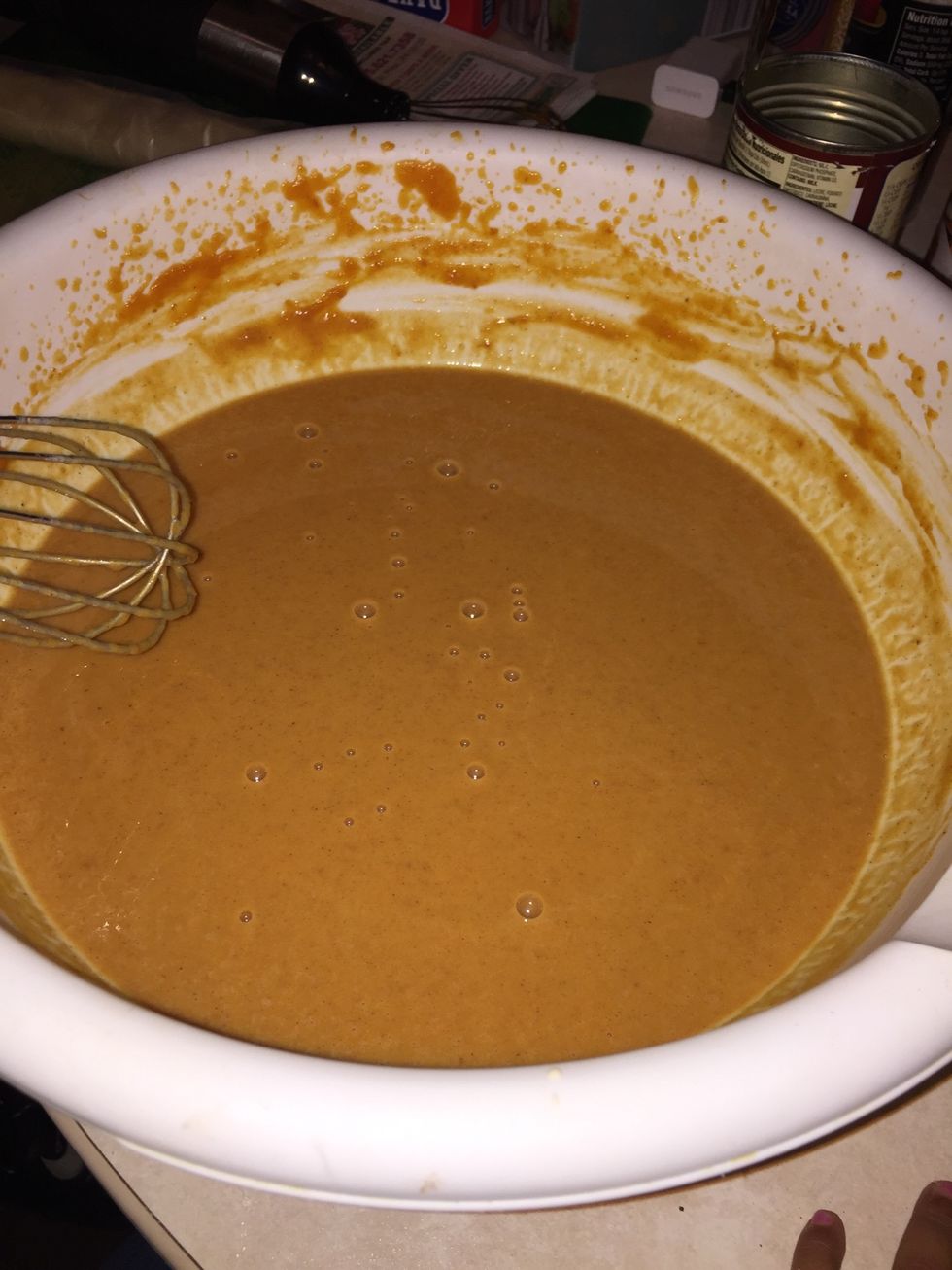 Mixture will look watery, but don't worry it'll come out great.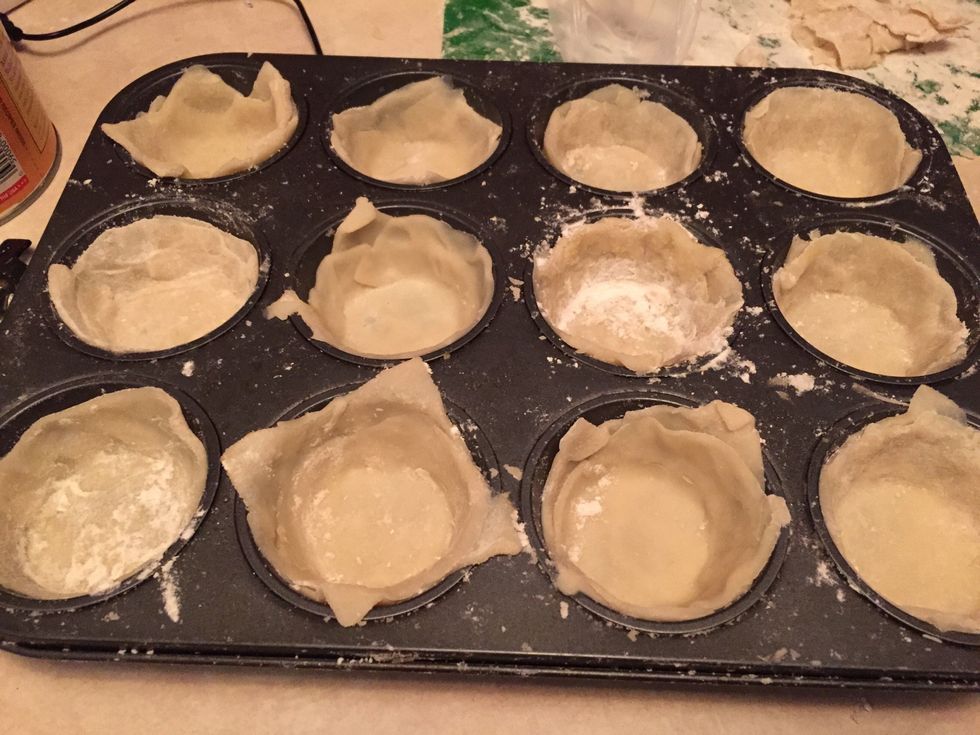 Sorry for the mess, but place dough in cupcake/muffin tray as best as you can. Make sure dough is firm and theres no holes!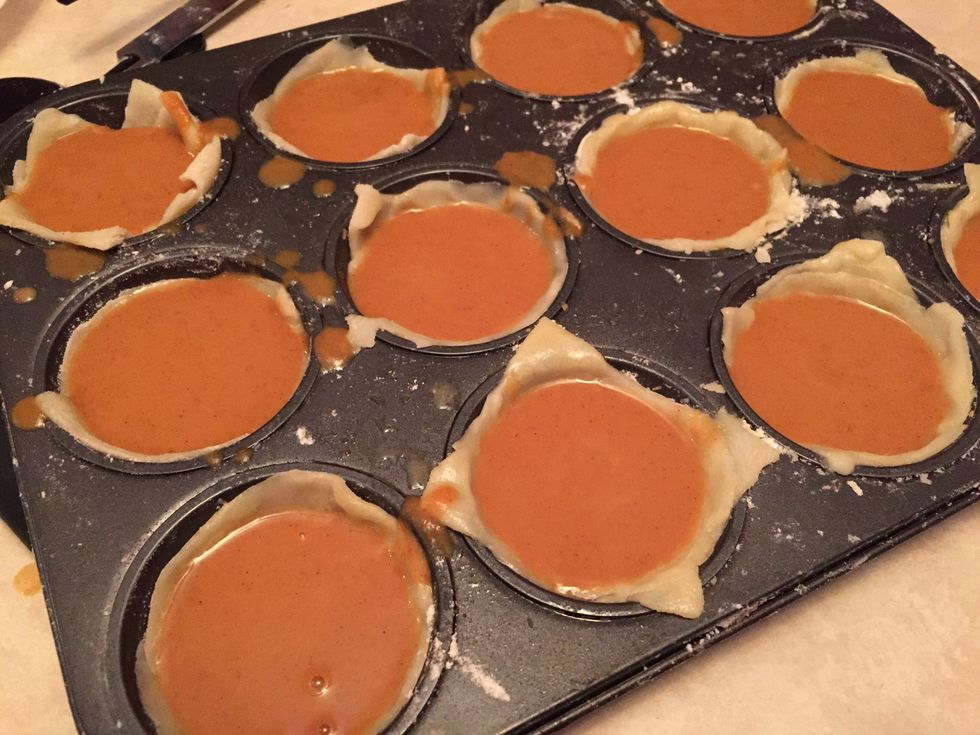 Then with a cupped spoon you can pour mixture in tray. Mixture can go a little bit under rim of dough. Then place in oven for 15 minutes at 450.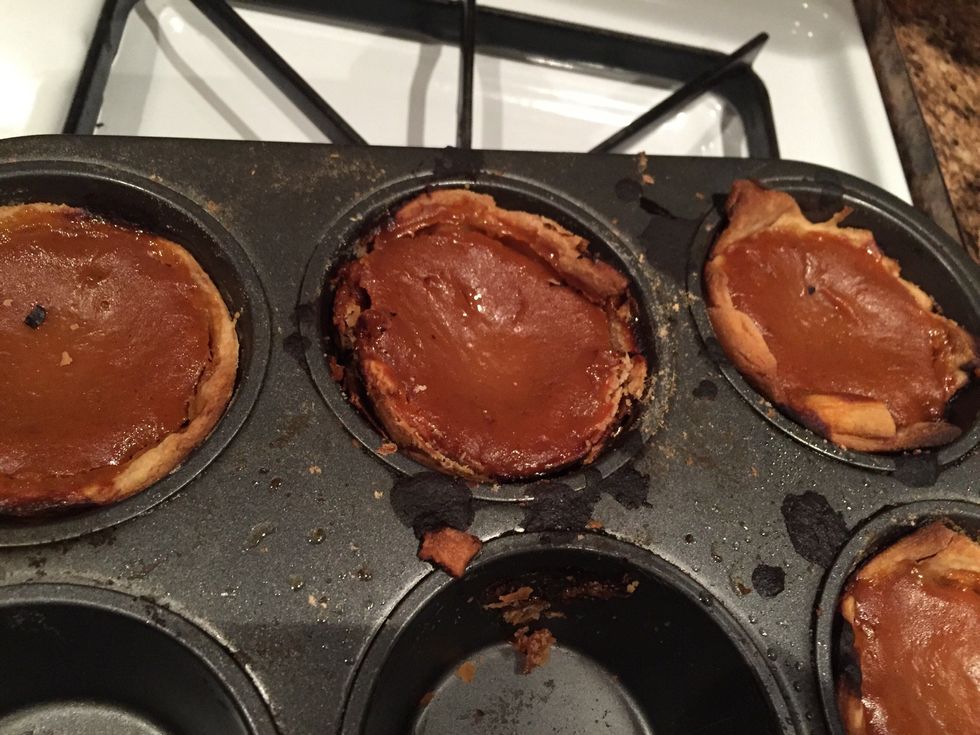 Again please excuse the mess 😁. But After the 15 minutes are up turn oven down to 300 and cook for another 45 minutes or until crust is lightly darkened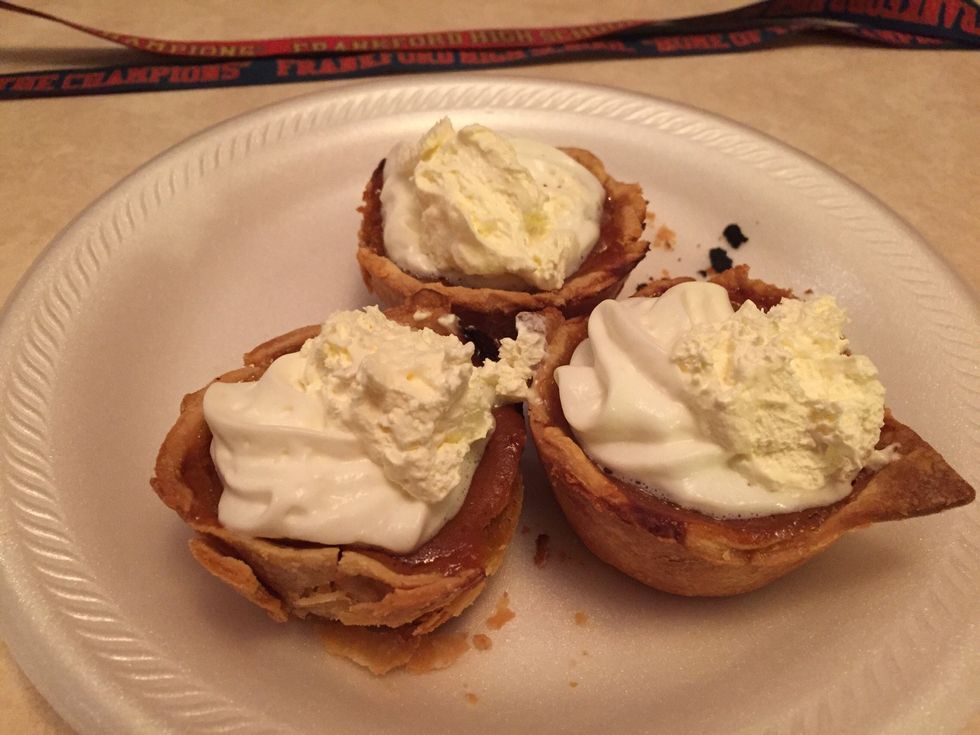 Then once all done you can top it off with some cool whip
Enjoy 😁😘
1/2Tbsp Salt
1.0Tbsp Pumpkin Spice
1.0tsp Ground Cinnamon
3/4c Sugar
15.0oz Can Pumpkin Pie Mix
12.0oz Can Of Evaporated Milk
Dough
2.0 Eggs