How to cook mini french scotch quail eggs
The French touch? Foie gras, Maille Dijon mustard, tarragon, and truffles in place of traditional sausage. Thx to Fran for the challenge of scotch eggs!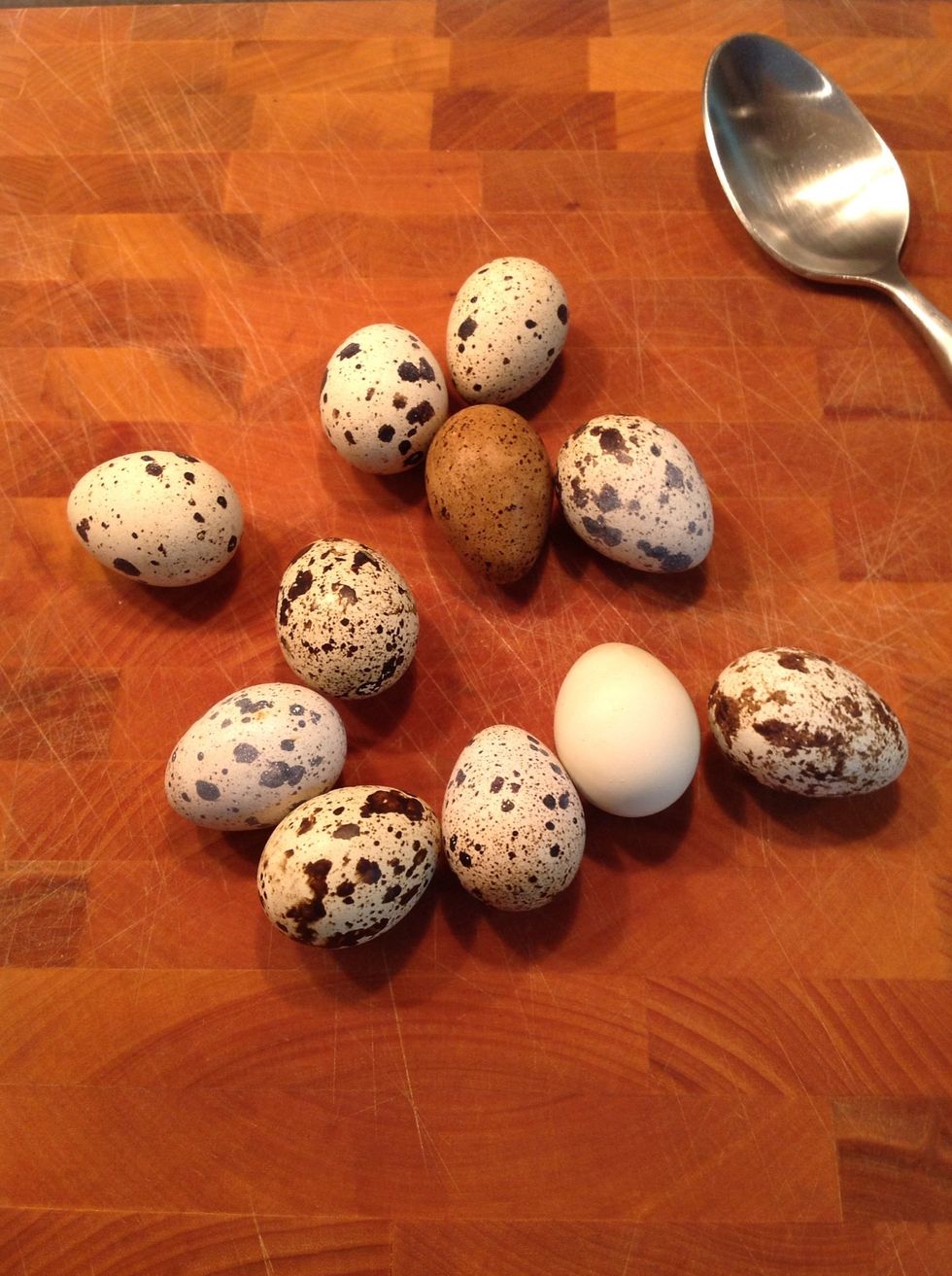 Start with quail eggs from your local farmer's market.
Interesting trick...store your eggs in the fridge with your truffles...the truffle flavor will impregnate the eggs. (Thx for the tip Antoine!)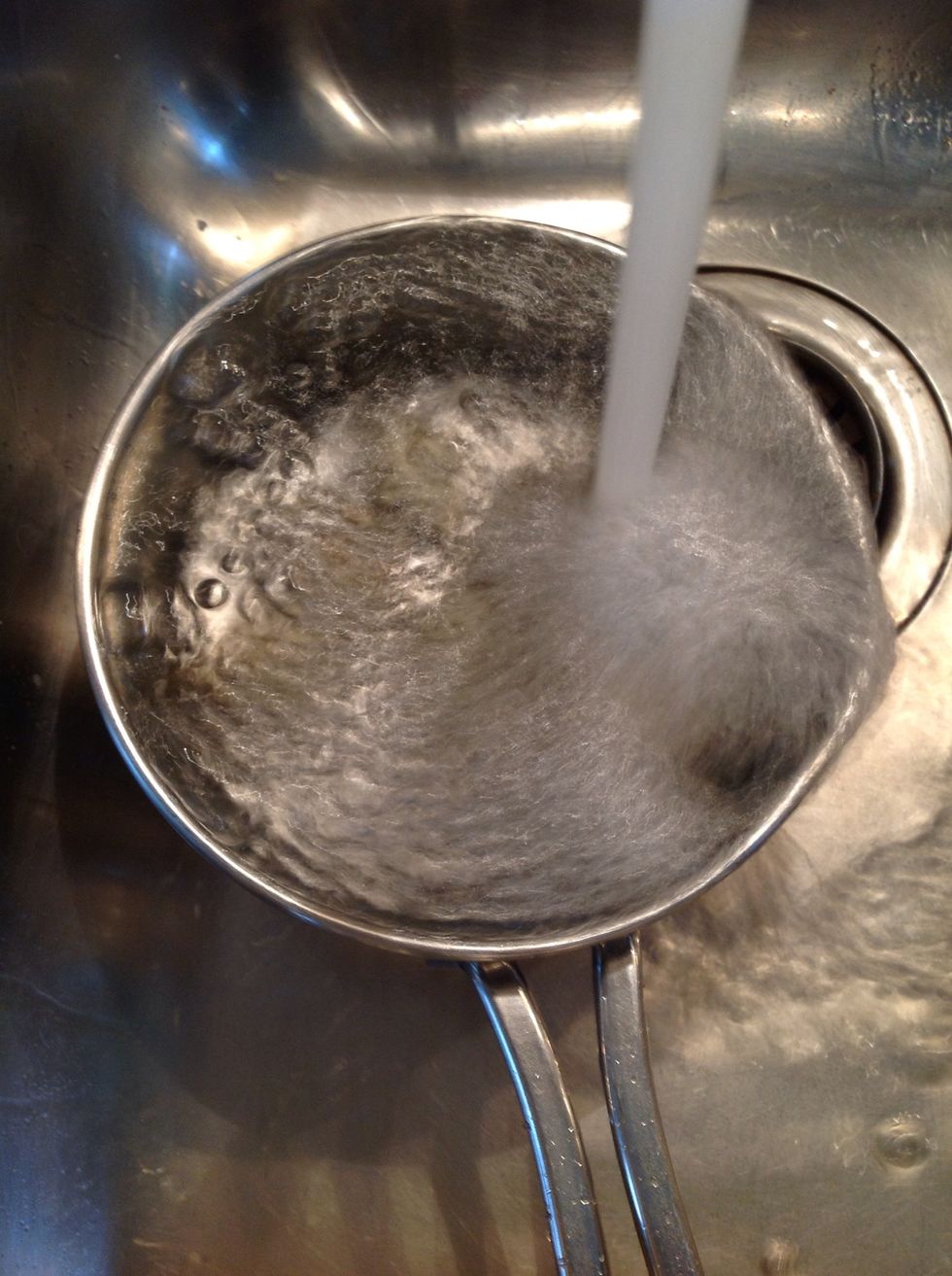 Boil for 2.5 minutes, then quickly run under cold water to stop the cooking process.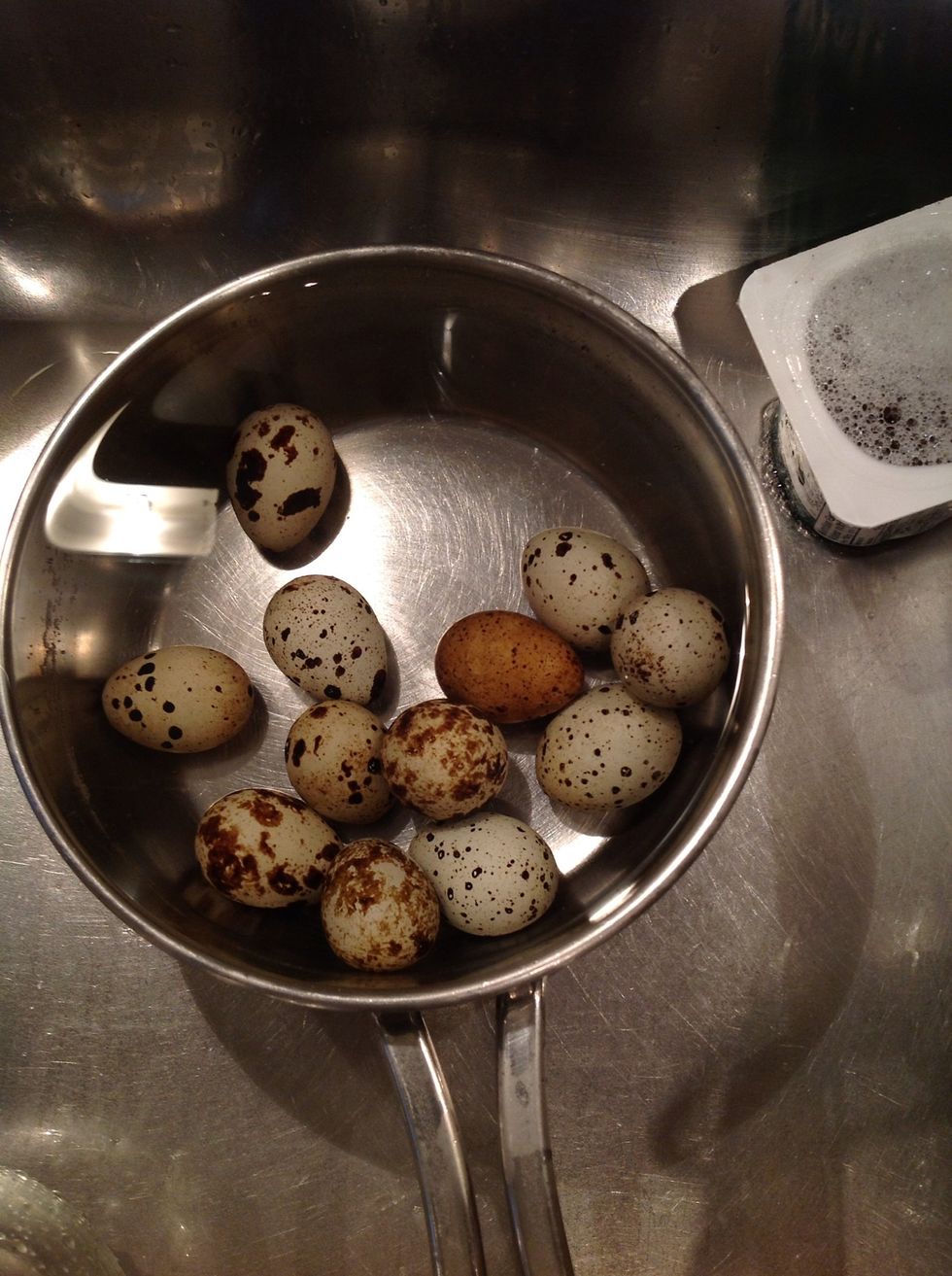 Peel under cold water.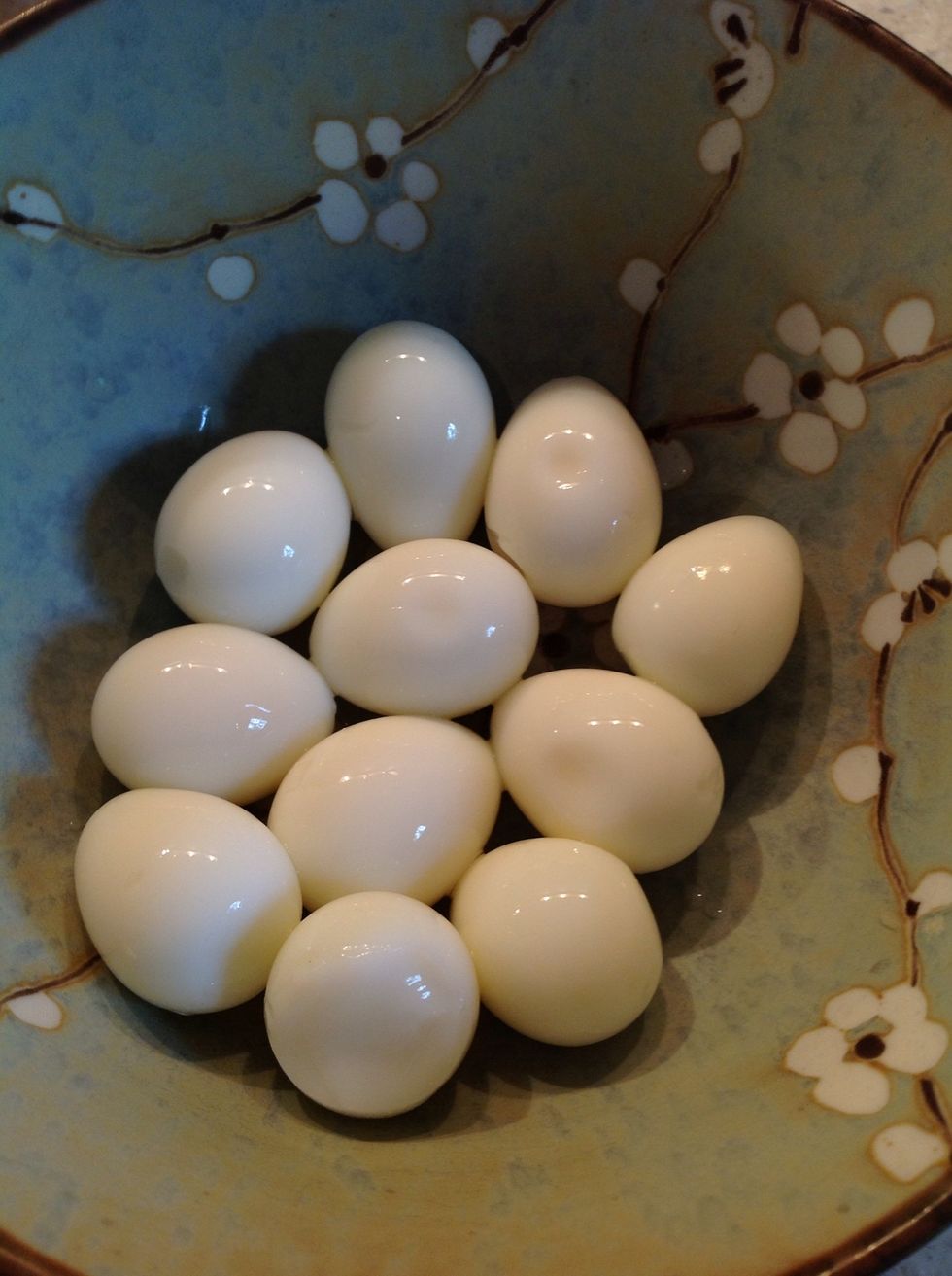 Set aside while you prepare the other ingredients.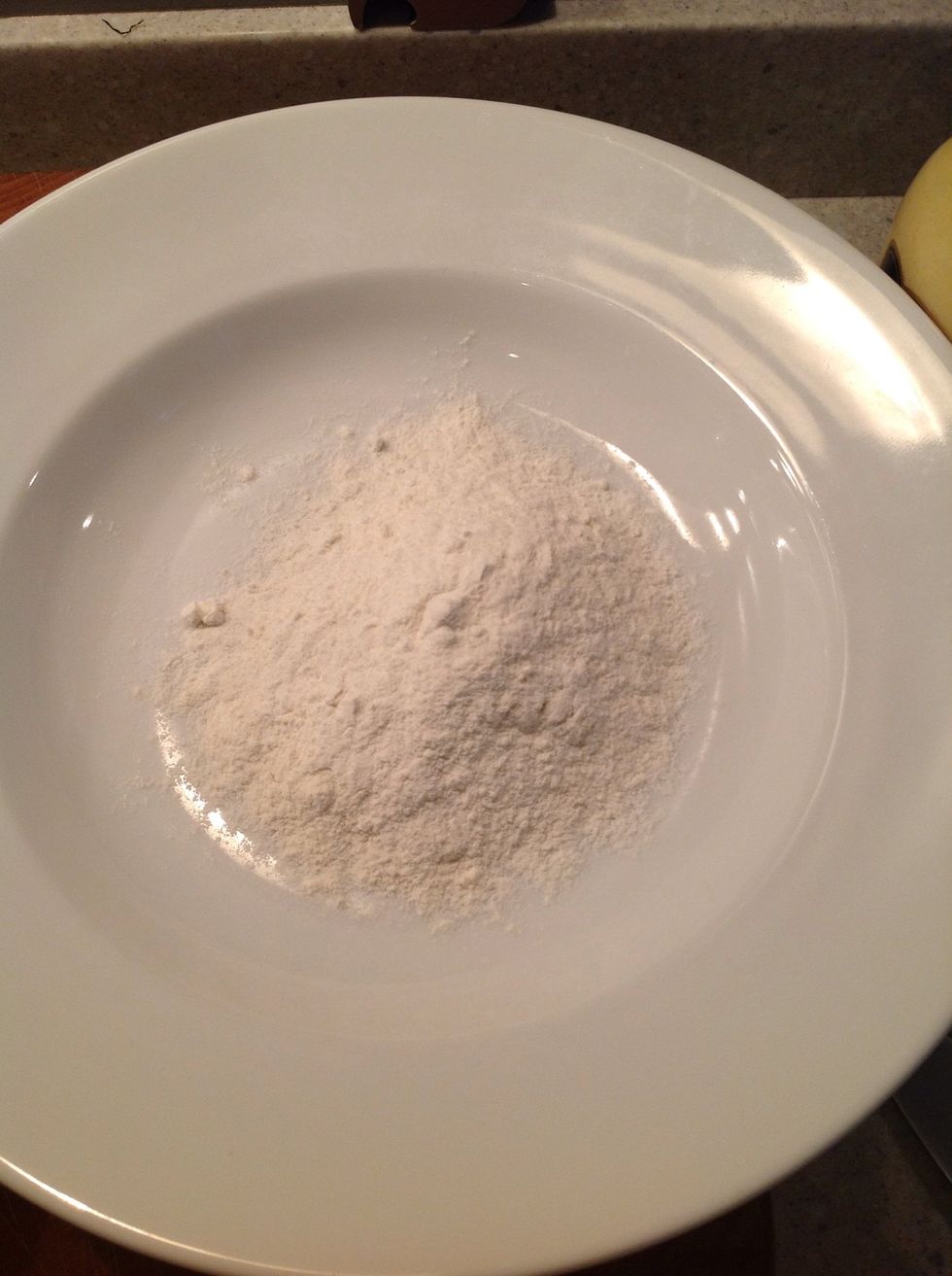 In the first bowl, add flour. Season with salt and pepper.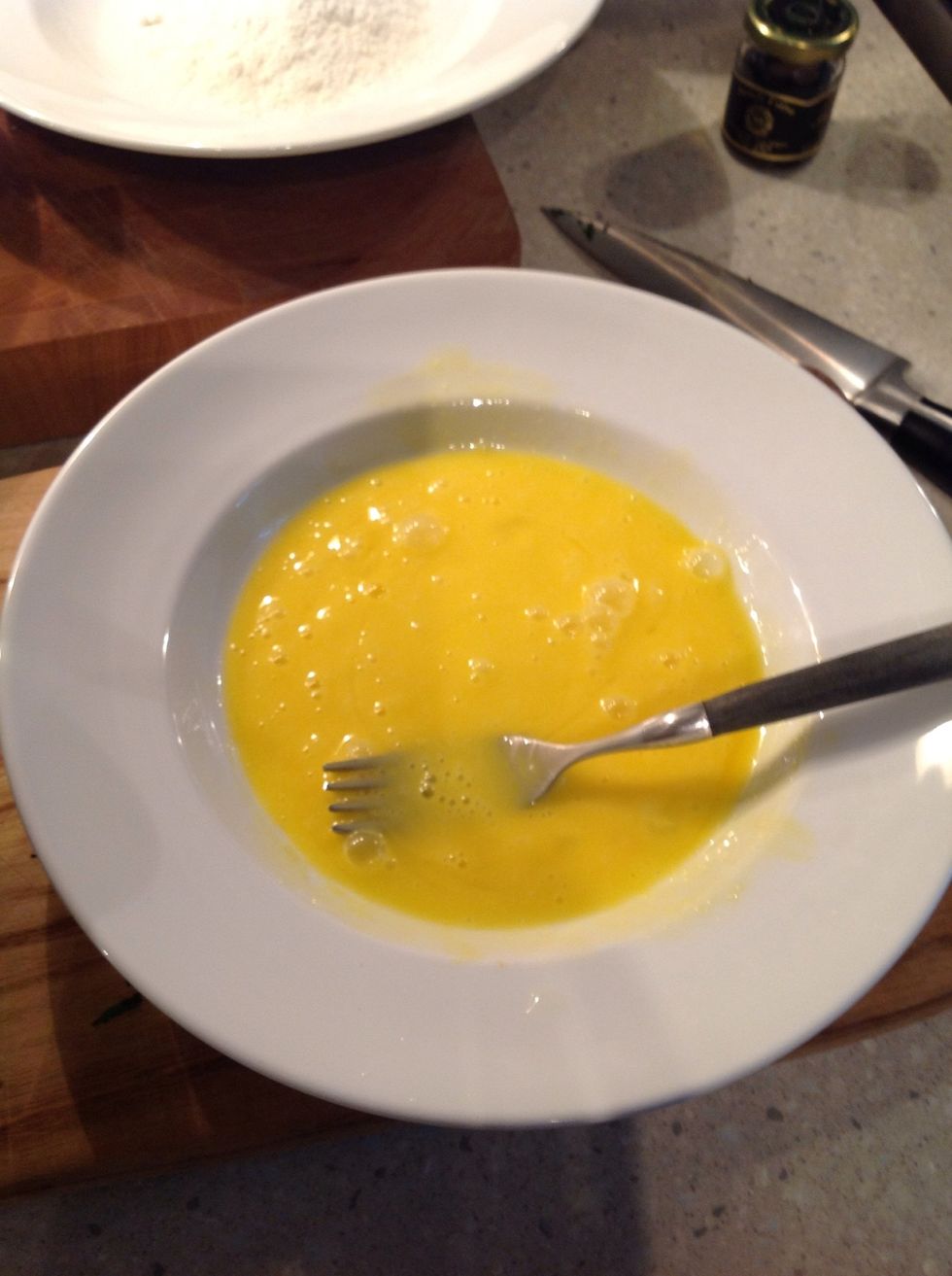 In your second bowl, whisk together one egg and two yolks (regular chicken eggs are fine).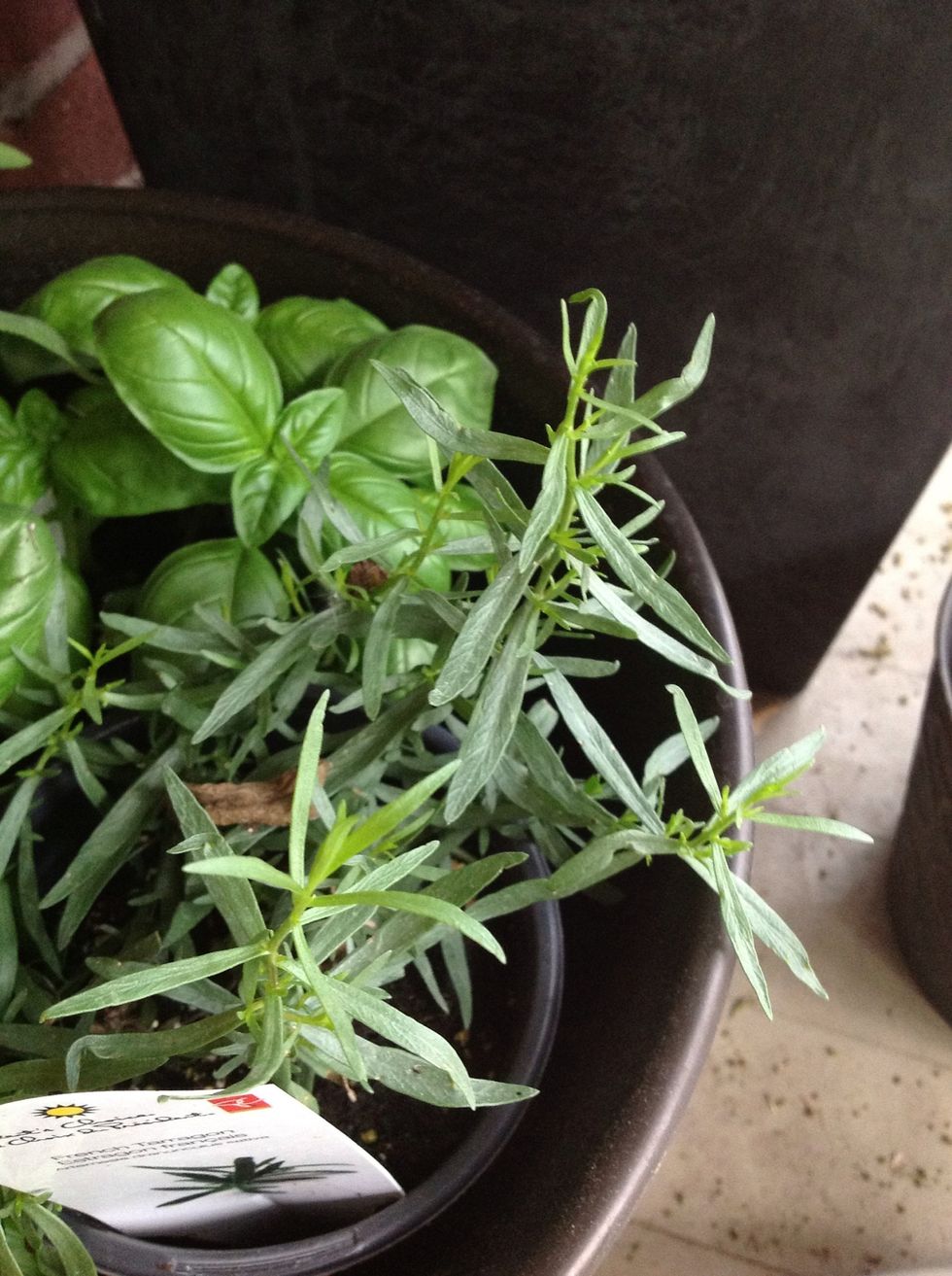 Snip some tarragon from your garden!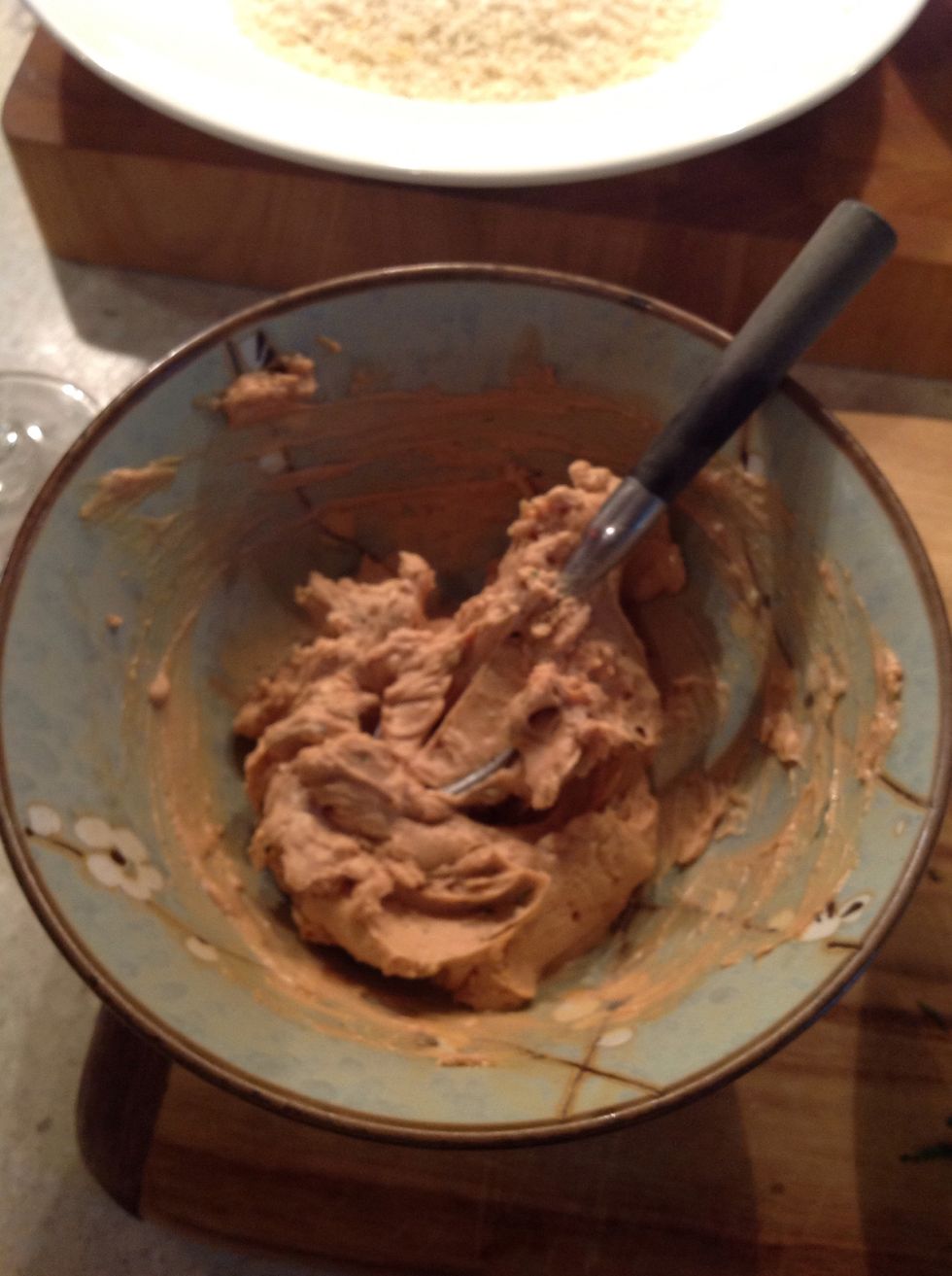 Bowl 3: A can of foie gras, or fresh if you can! Add shaved truffles, Maille Dijon, tarragon, and a quail egg to bind. Get it nice and cold in the fridge. Aim for the texture of sausage.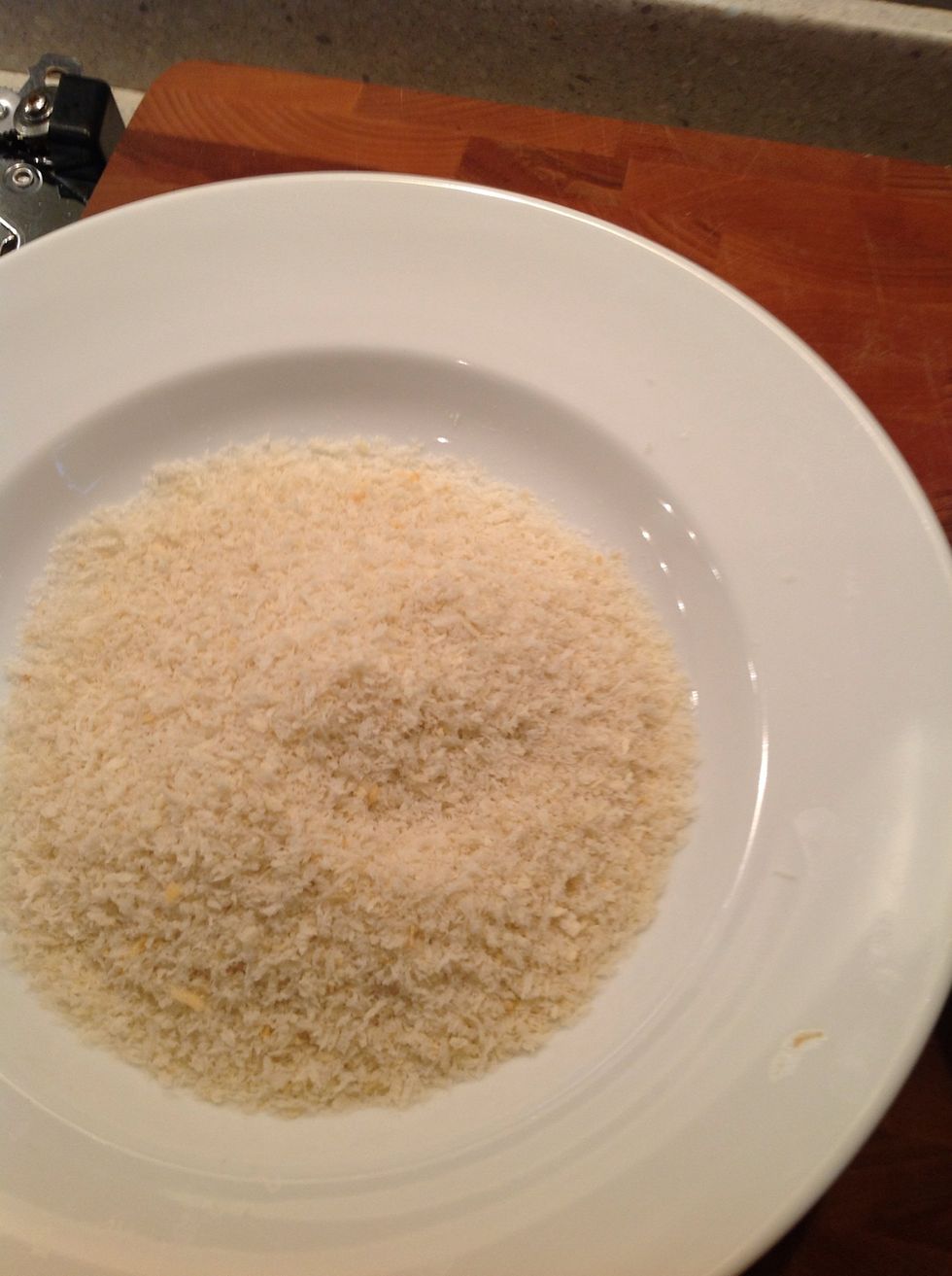 Fourth bowl: Panko Bread Crumbs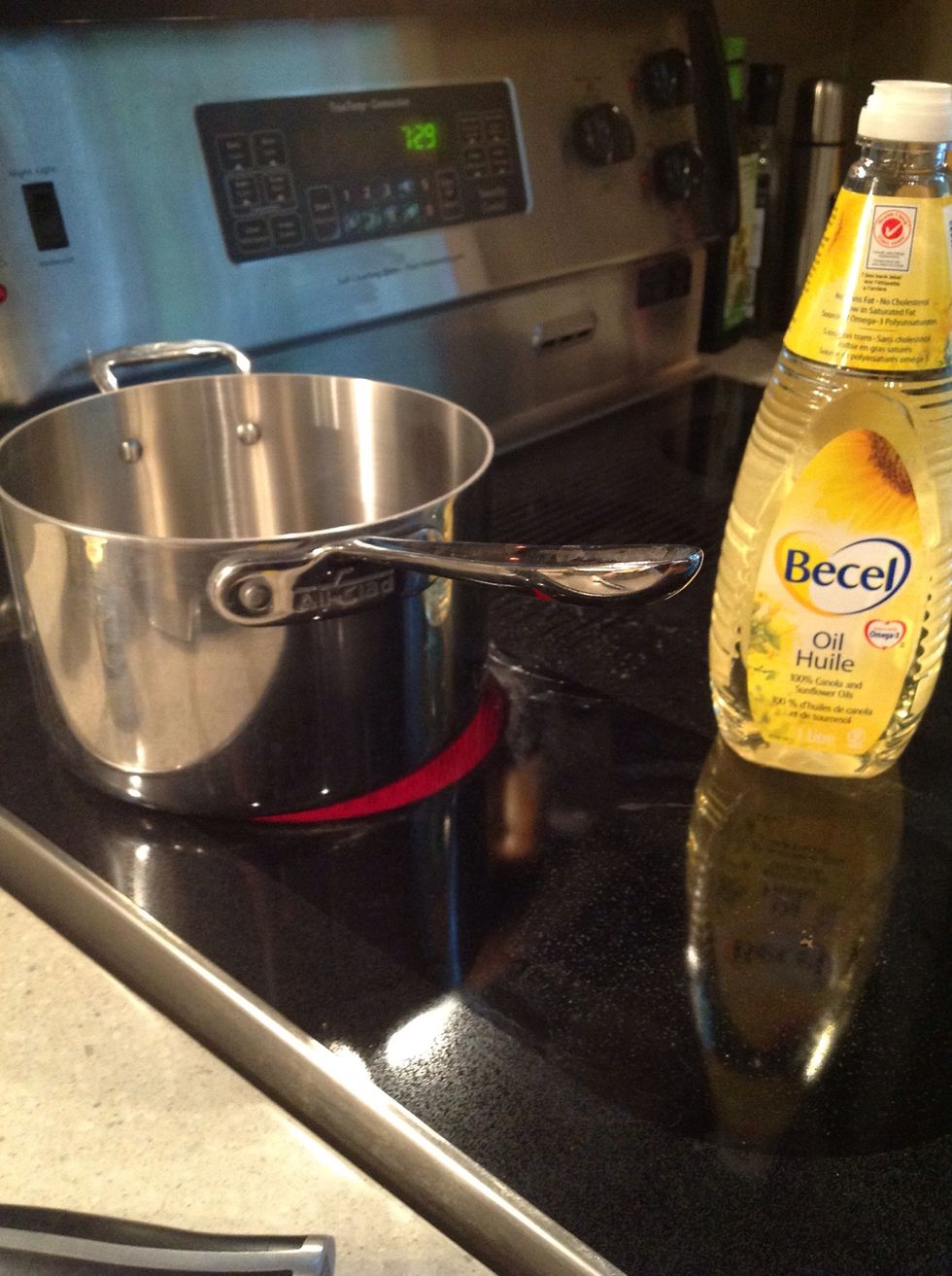 Heat 2 inches of oil.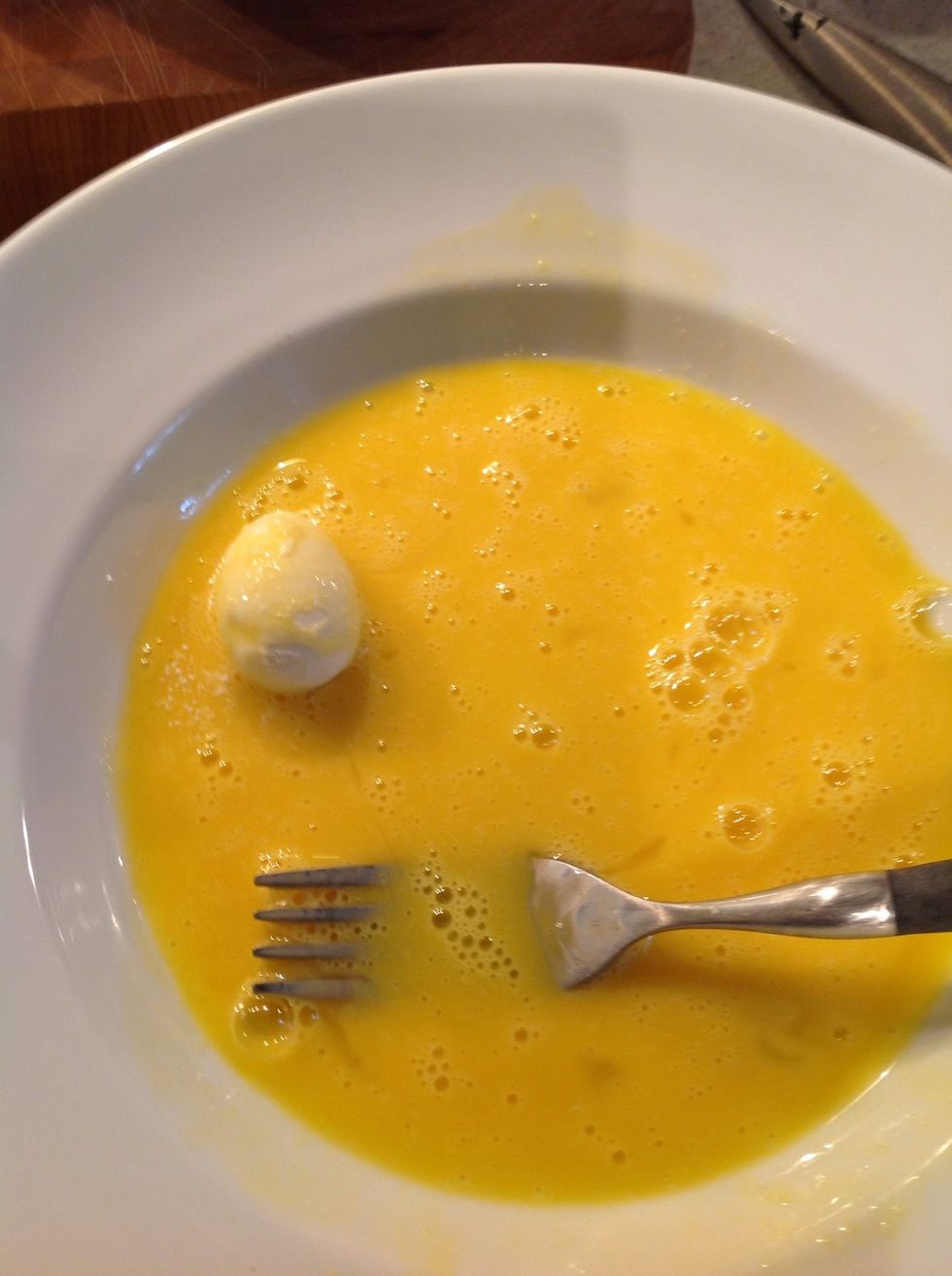 Roll each egg in flour, then egg, then flour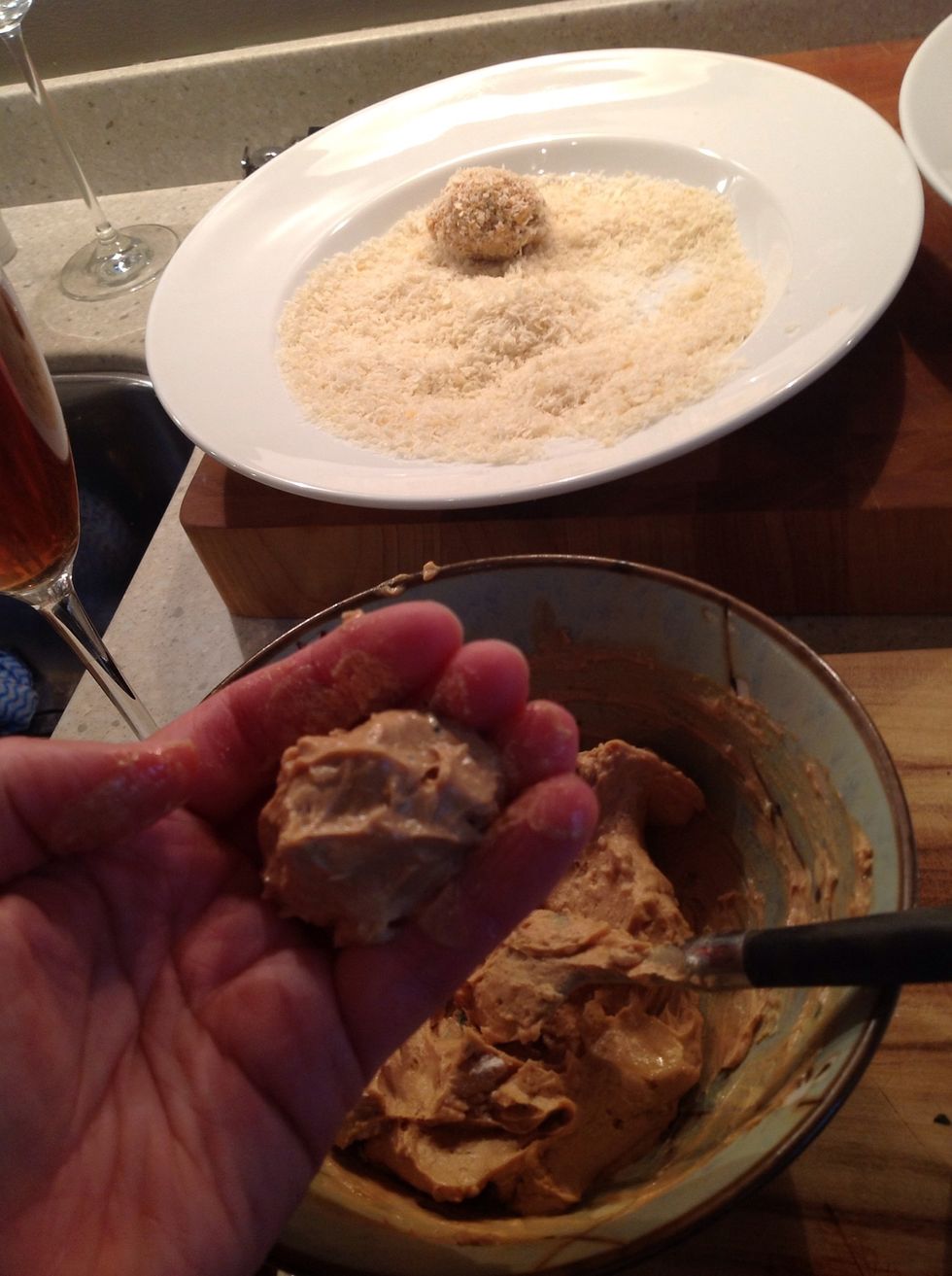 Shape the foie gras mixture around the egg. Messy work. Make it thicker than you think you need!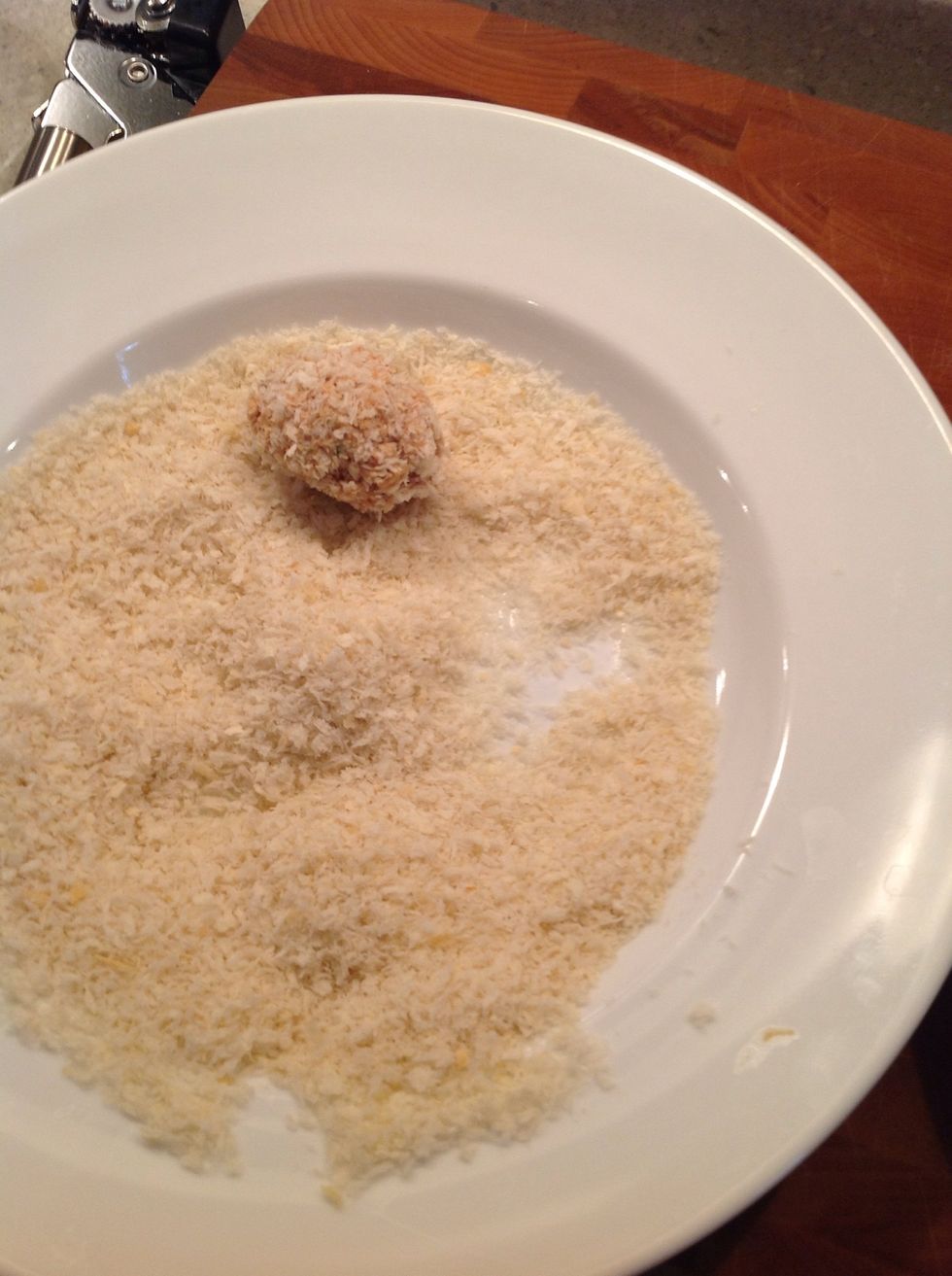 Finally, roll in the Panko.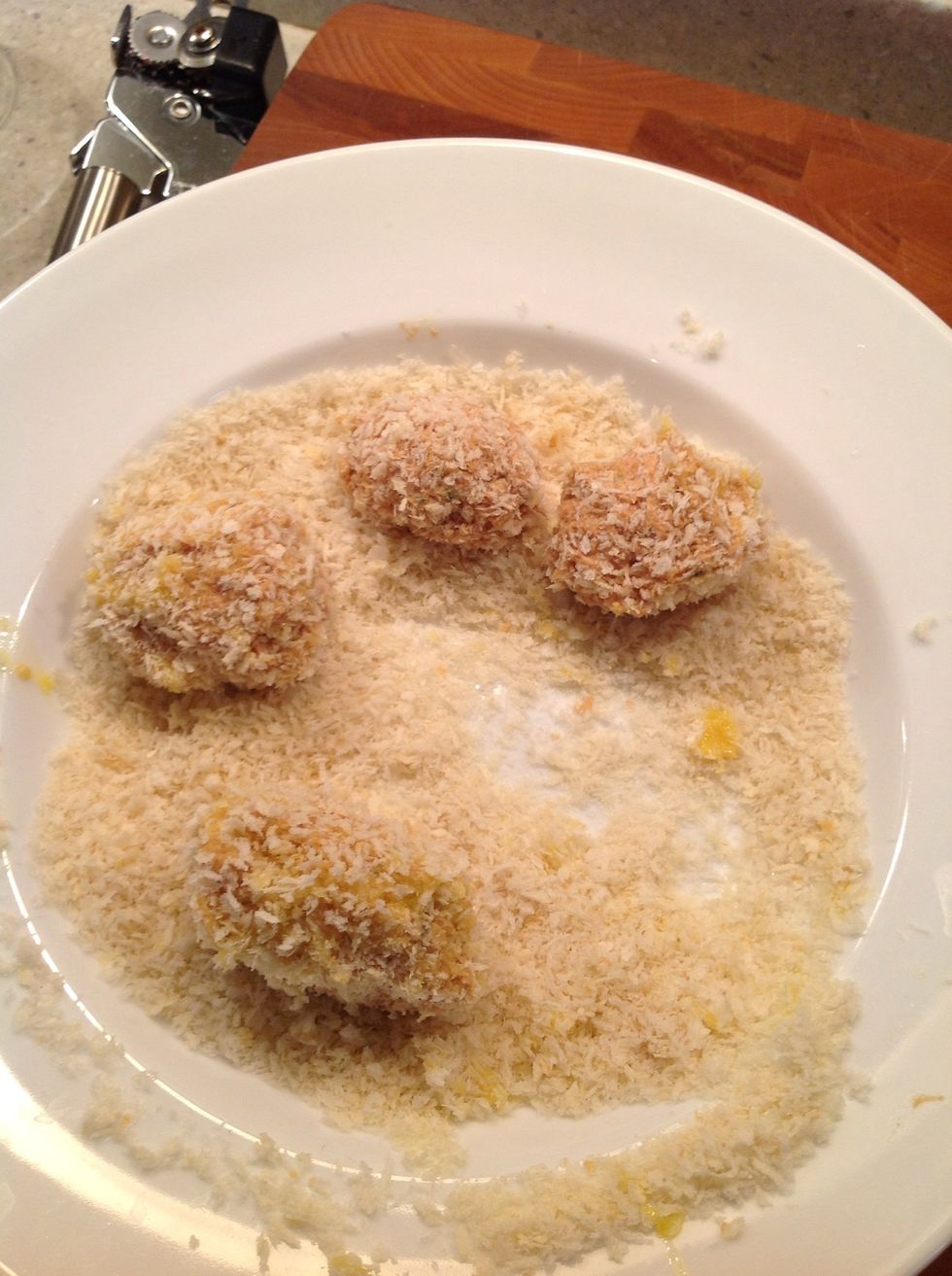 Enough for your friends!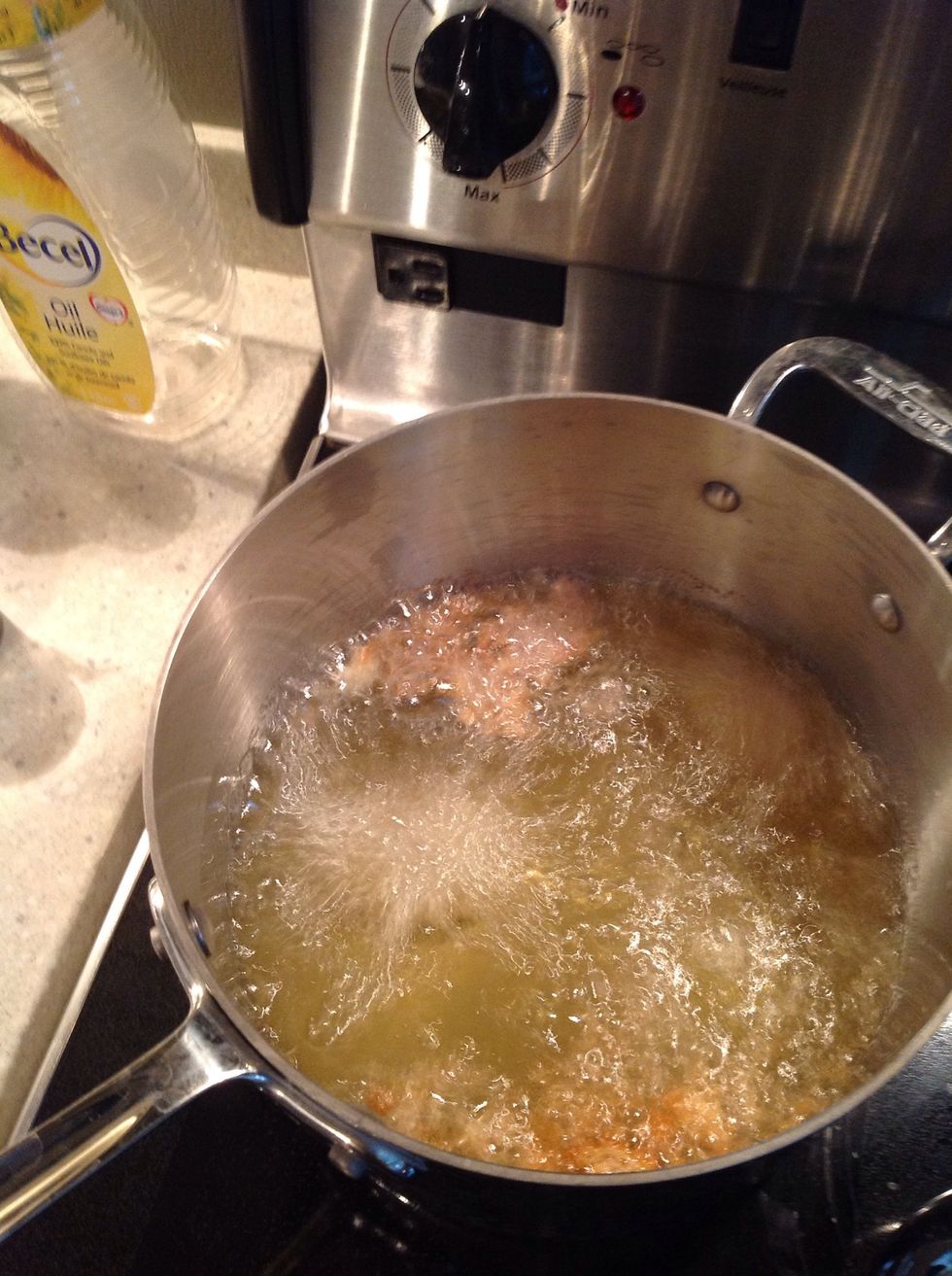 Add to oil and fry for 5-6 minutes.
Lucky dog gets to lick the foie gras spoon!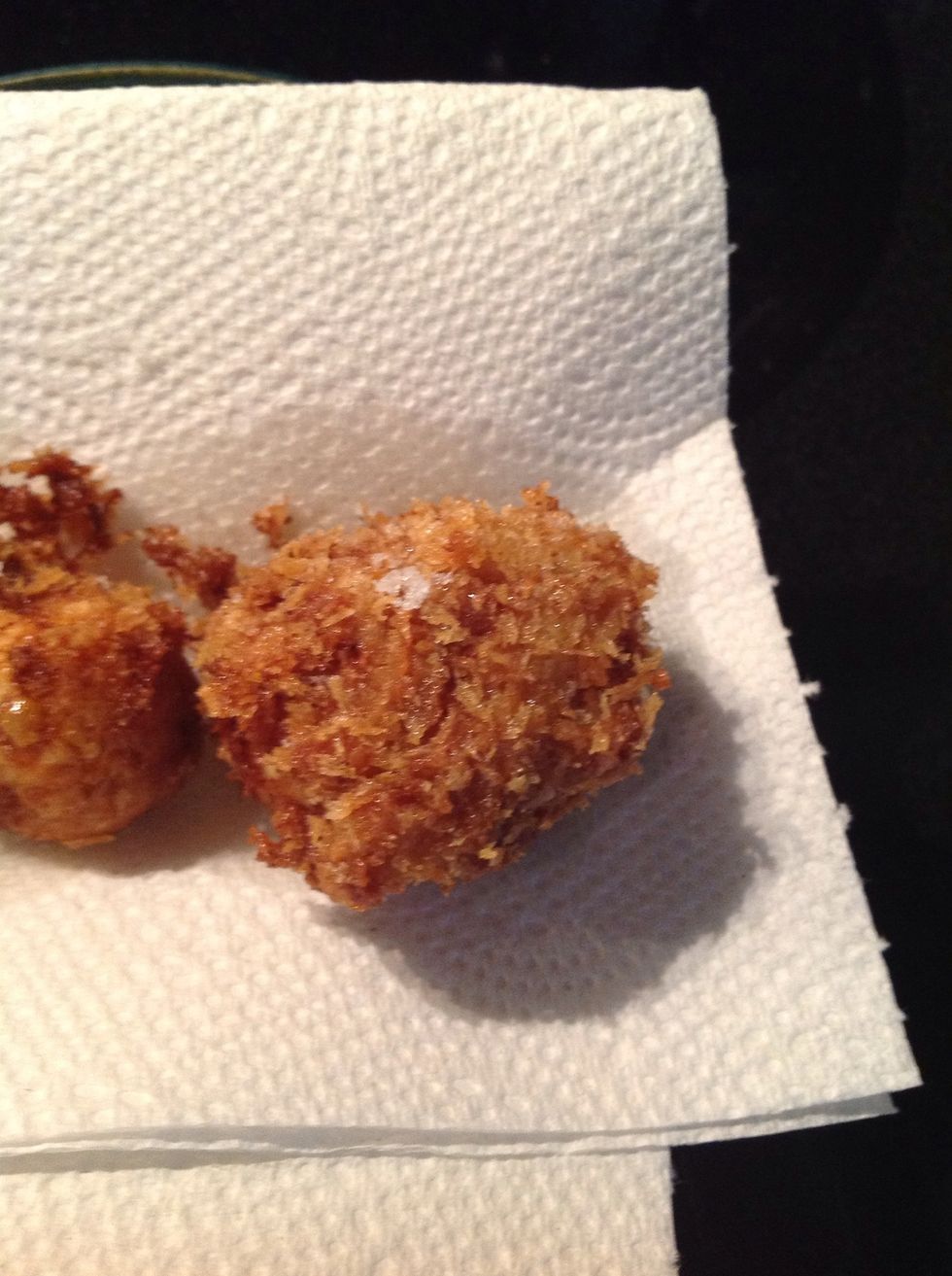 Drain on paper towel and sprinkle with the fleur de sel you brought back from Paris!
Serve on greens with a Maille Dijon tarragon dressing. With Scotch, of course!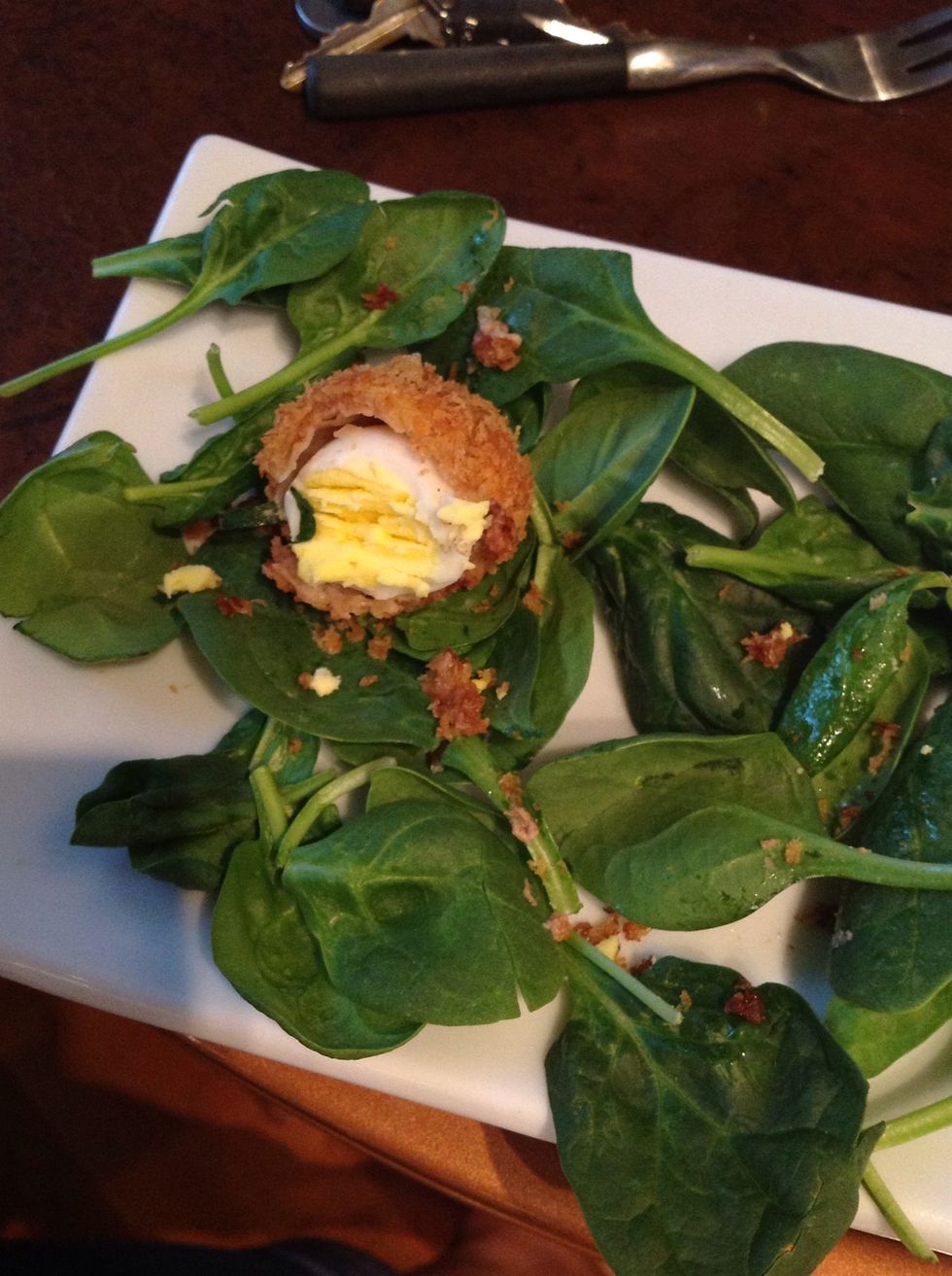 Yum!
The creator of this guide has not included tools
Margaret Mckellar
Marketer by day; Mom, amateur chef and passionate foodie by night. Experimenting in the kitchen.