Cook Minced Pork, Century Egg Brown Rice Porridge
86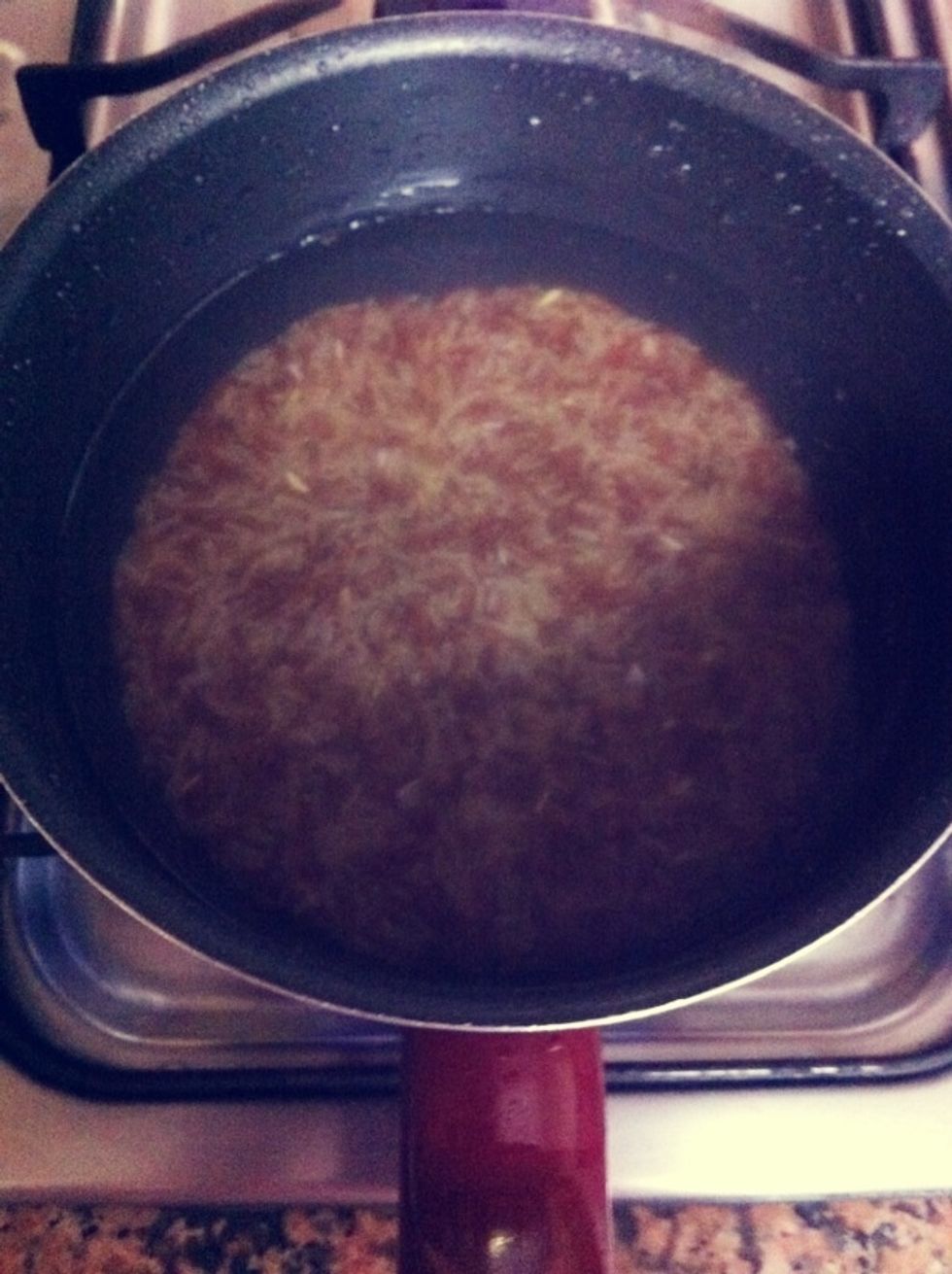 Put water & rice to boil. I use brown rice here cause its healthy but you can use white rice too!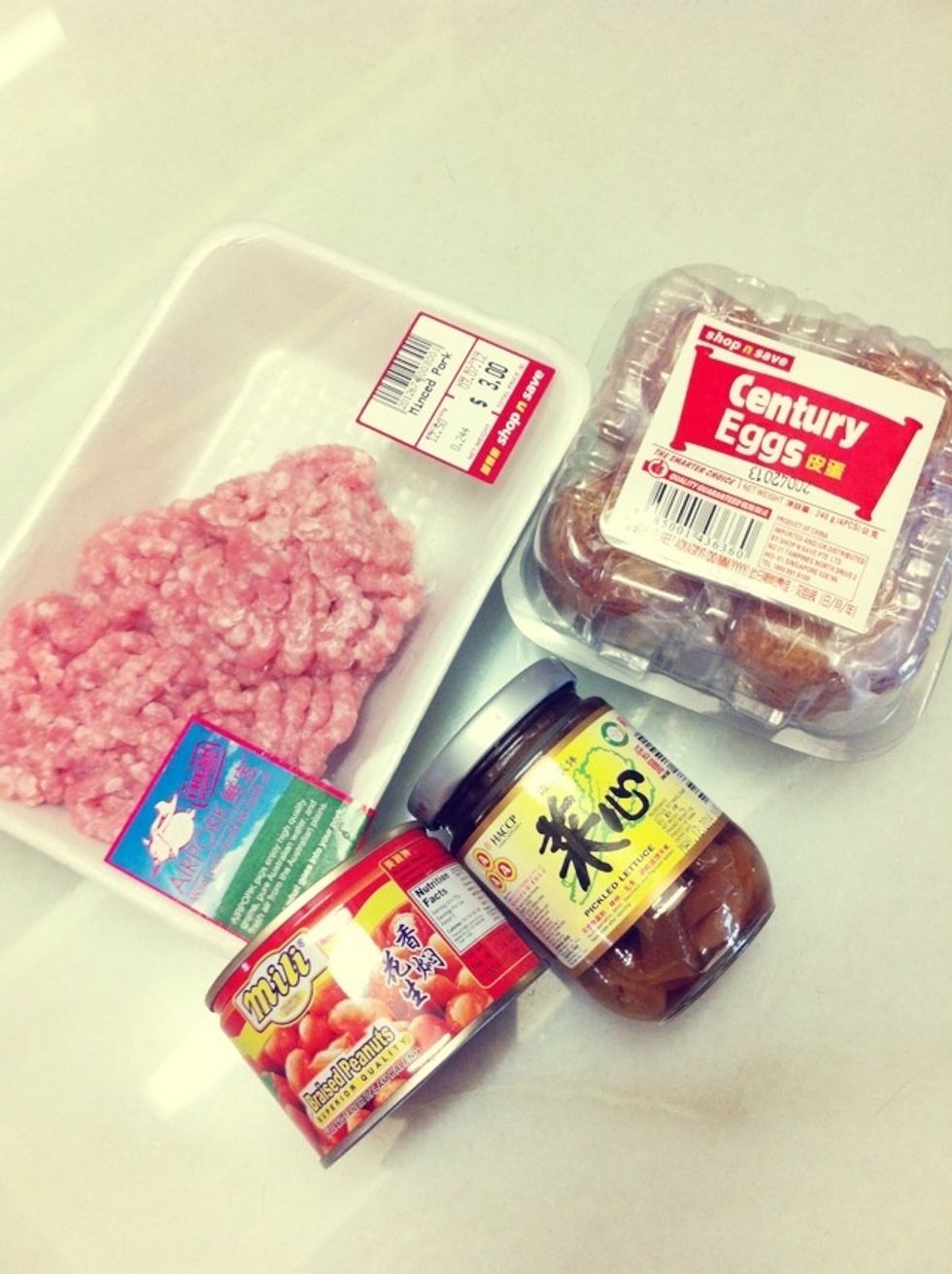 The main ingredients you need.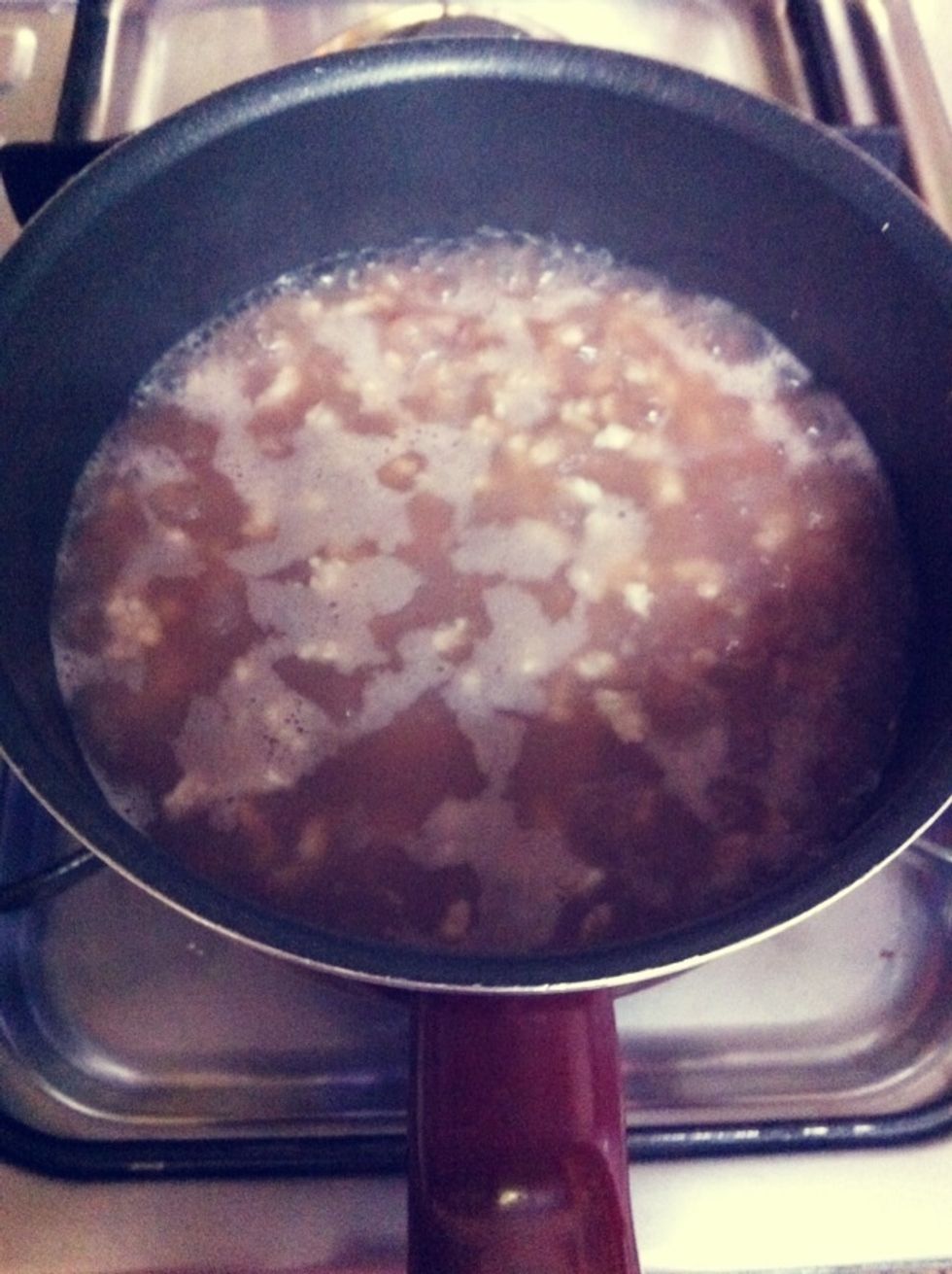 Add in minced meat when the water starts to boil. Keep stirring to spread the minced meat.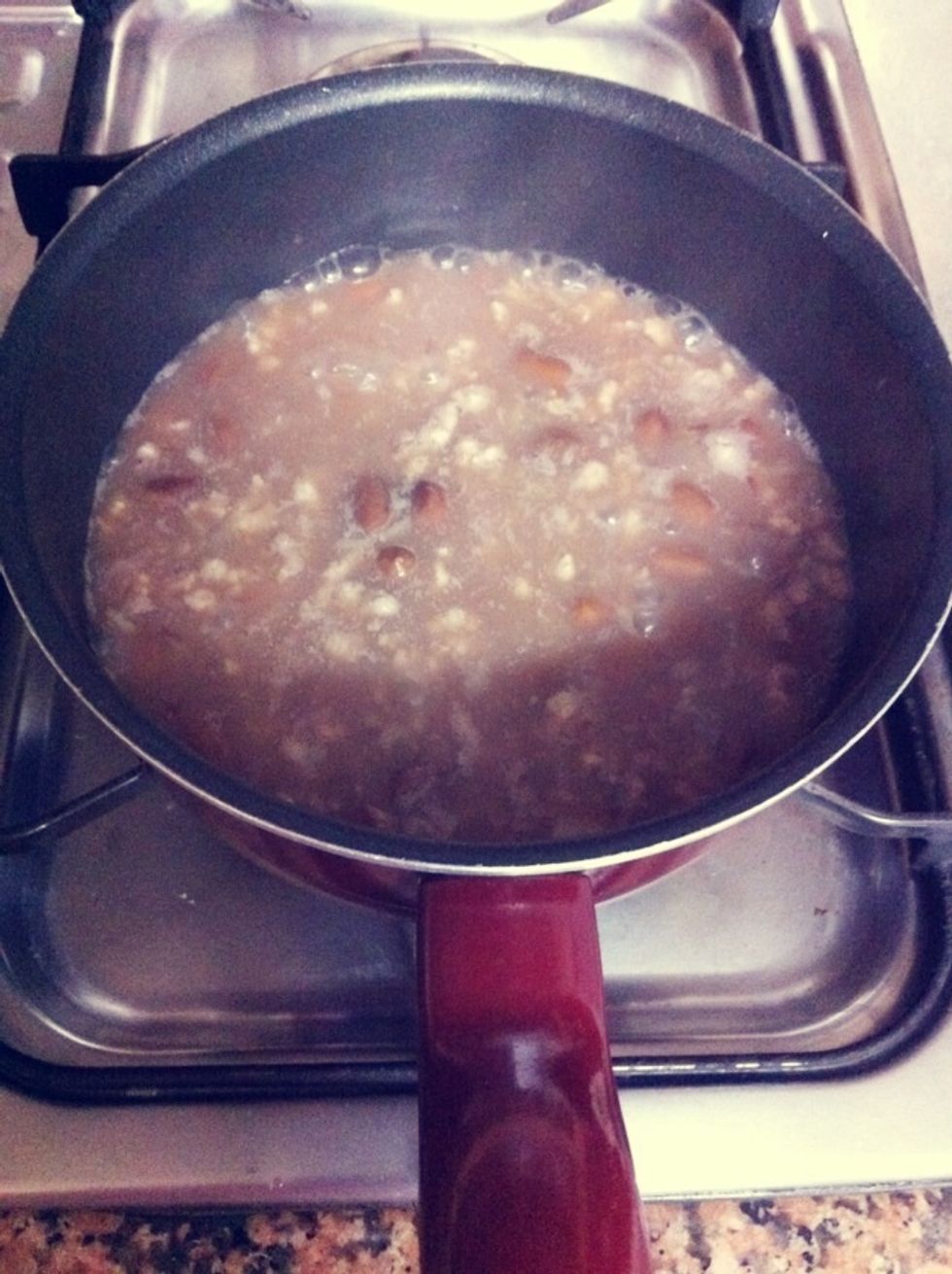 Put in the canned peanuts & mix well.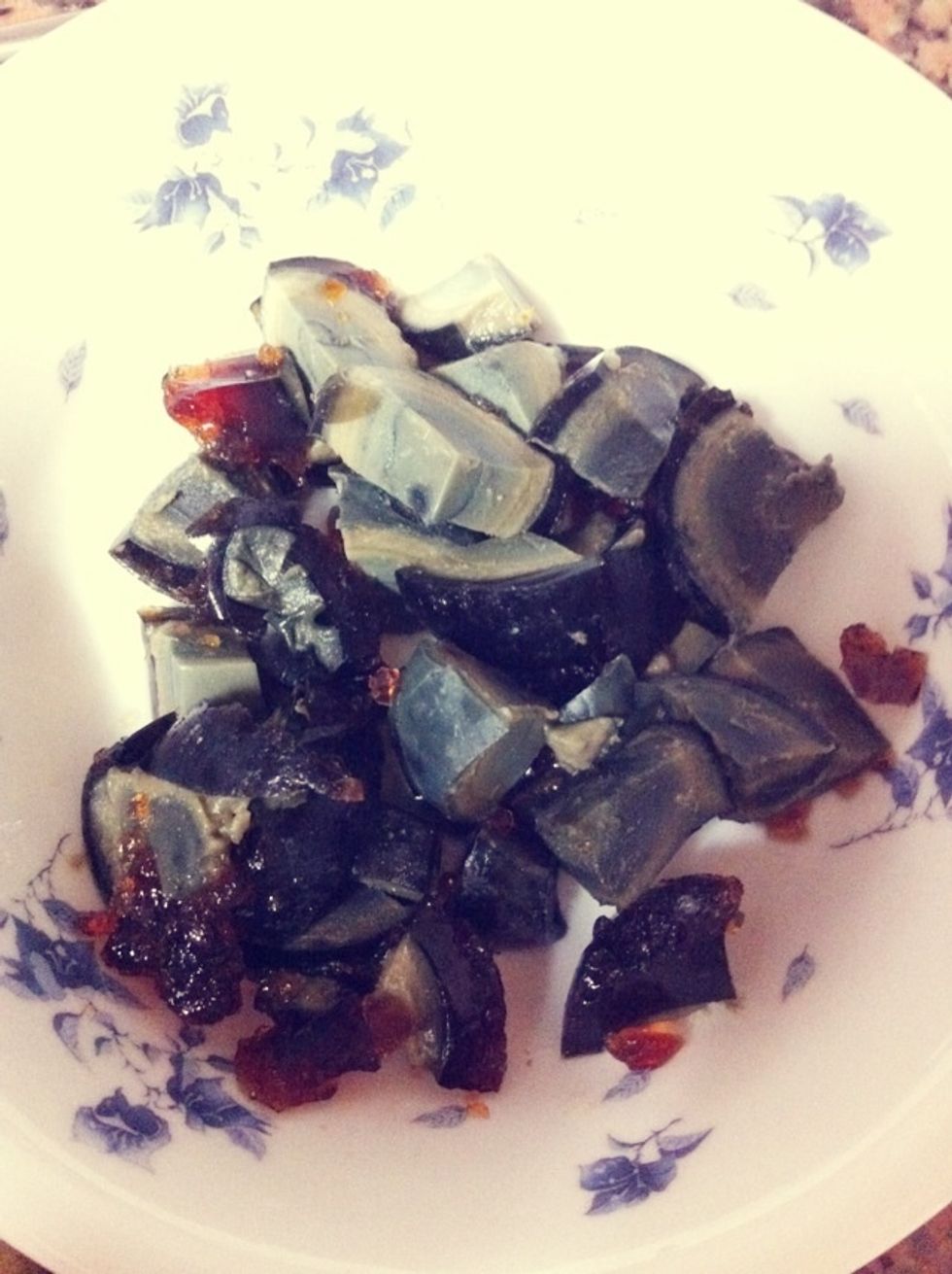 Cut century egg into bits.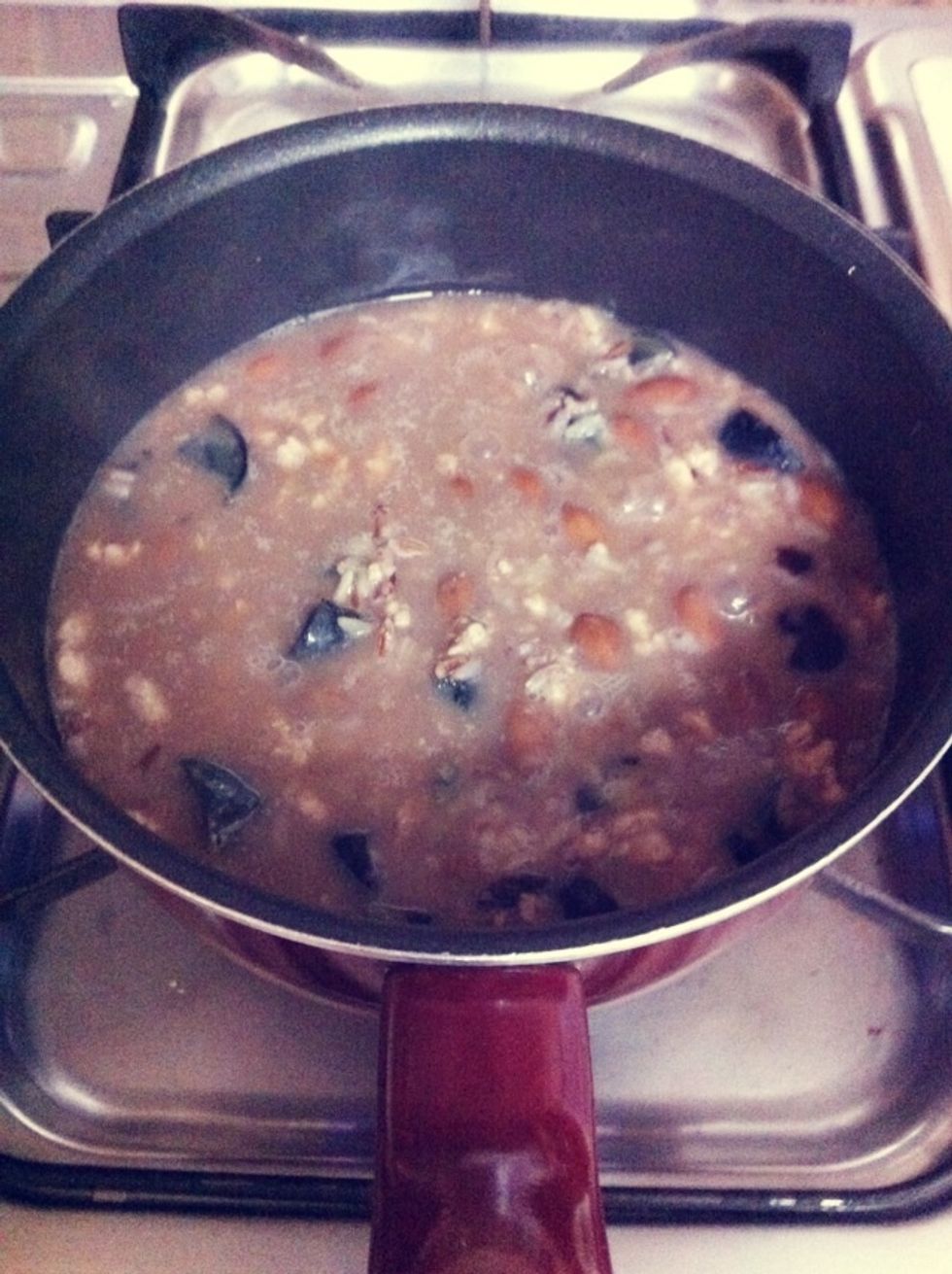 Add into porridge & mix well.
Add pepper to taste & serve with Chinese youtiao & soya milk.
1.0c Rice
1/2c Water
200.0g Minced pork
2.0c Century egg
1.0 Canned peanuts
1.0 Canned caixin