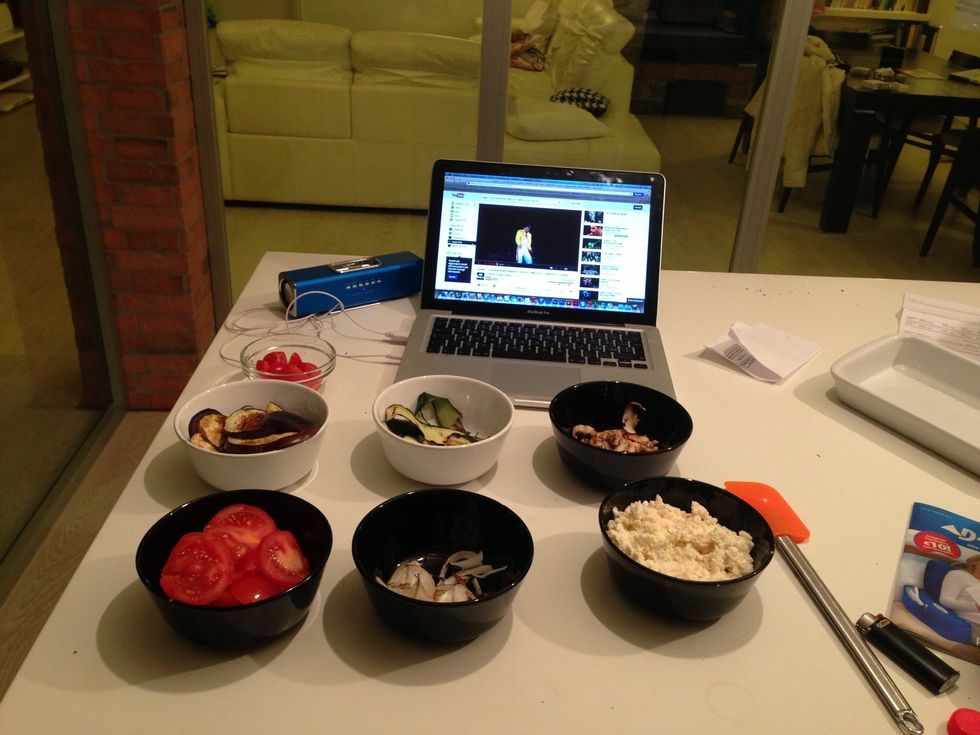 Take all you need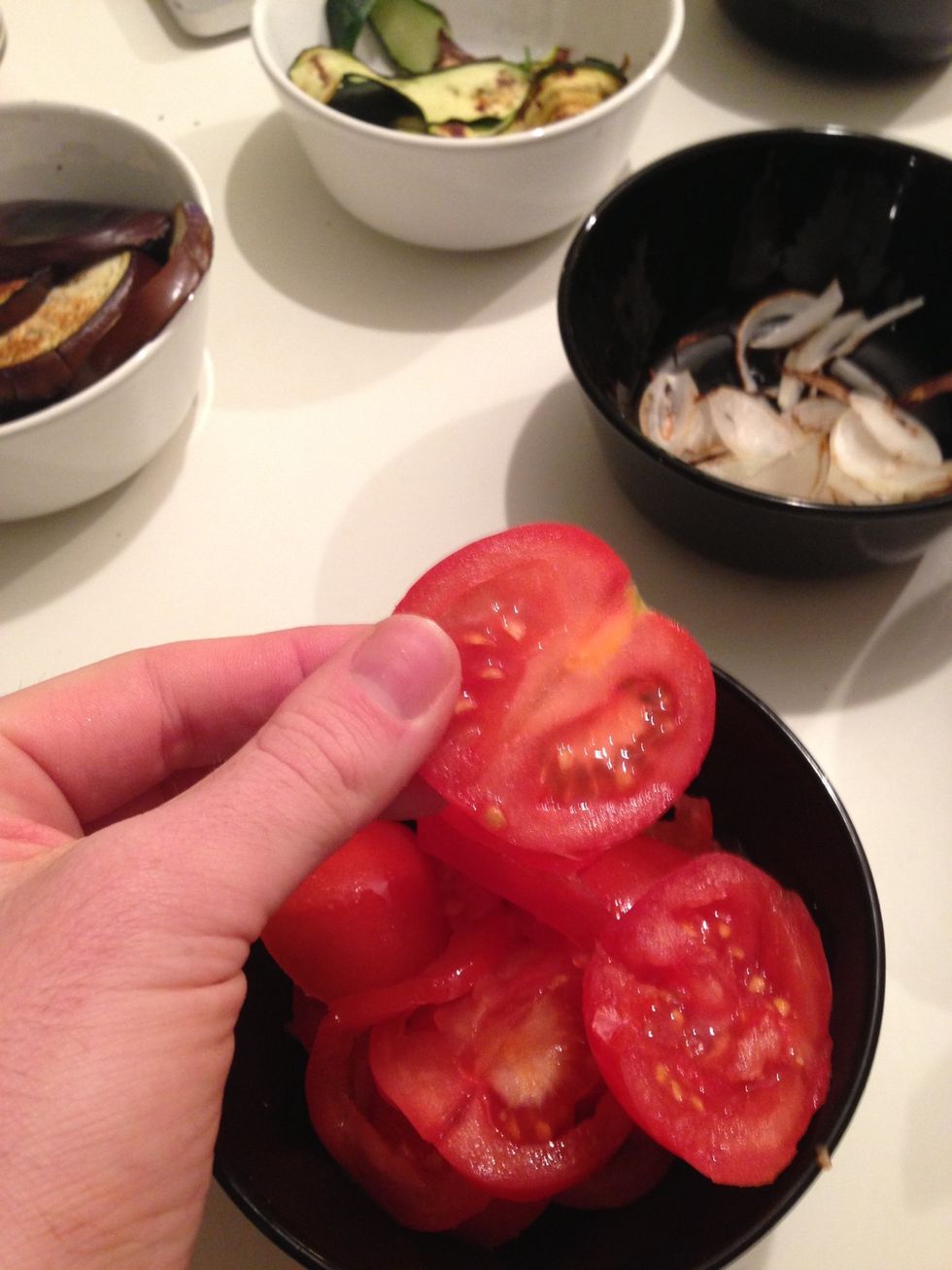 Pomodori a rondelle - round CUT tomatoes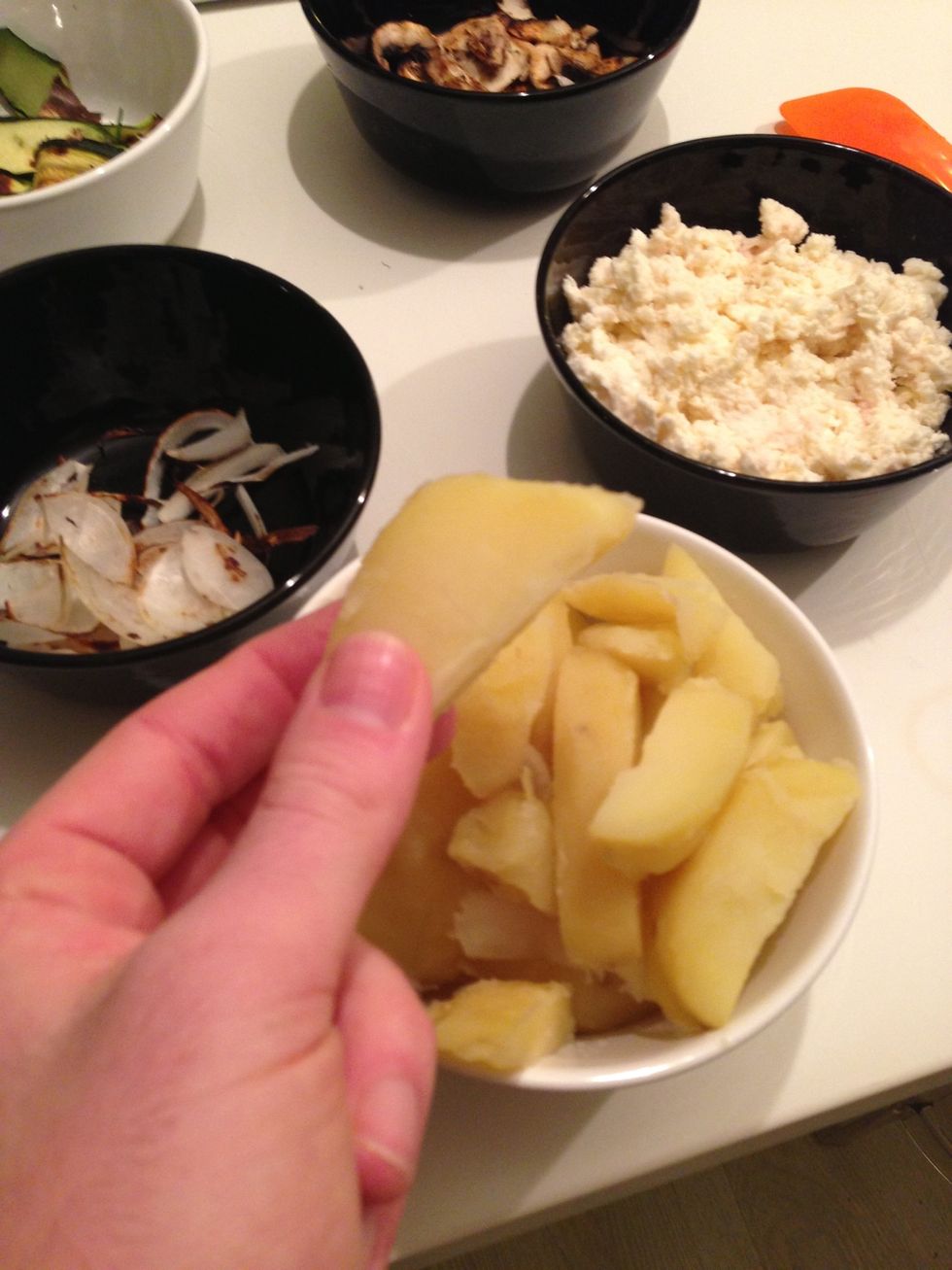 Patate lesse - boiled potatoes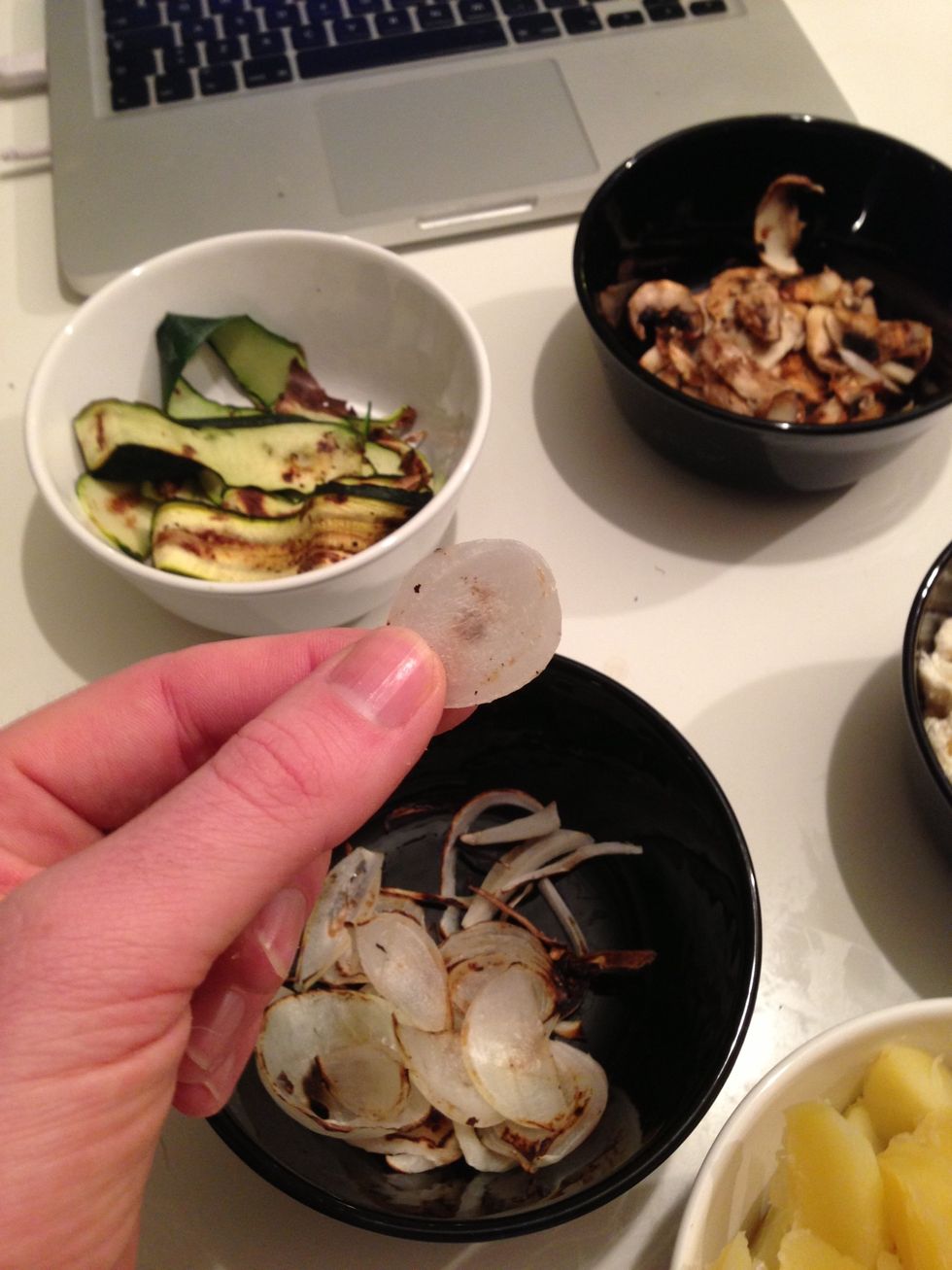 Cipolla bianca grigliata - White onion grilled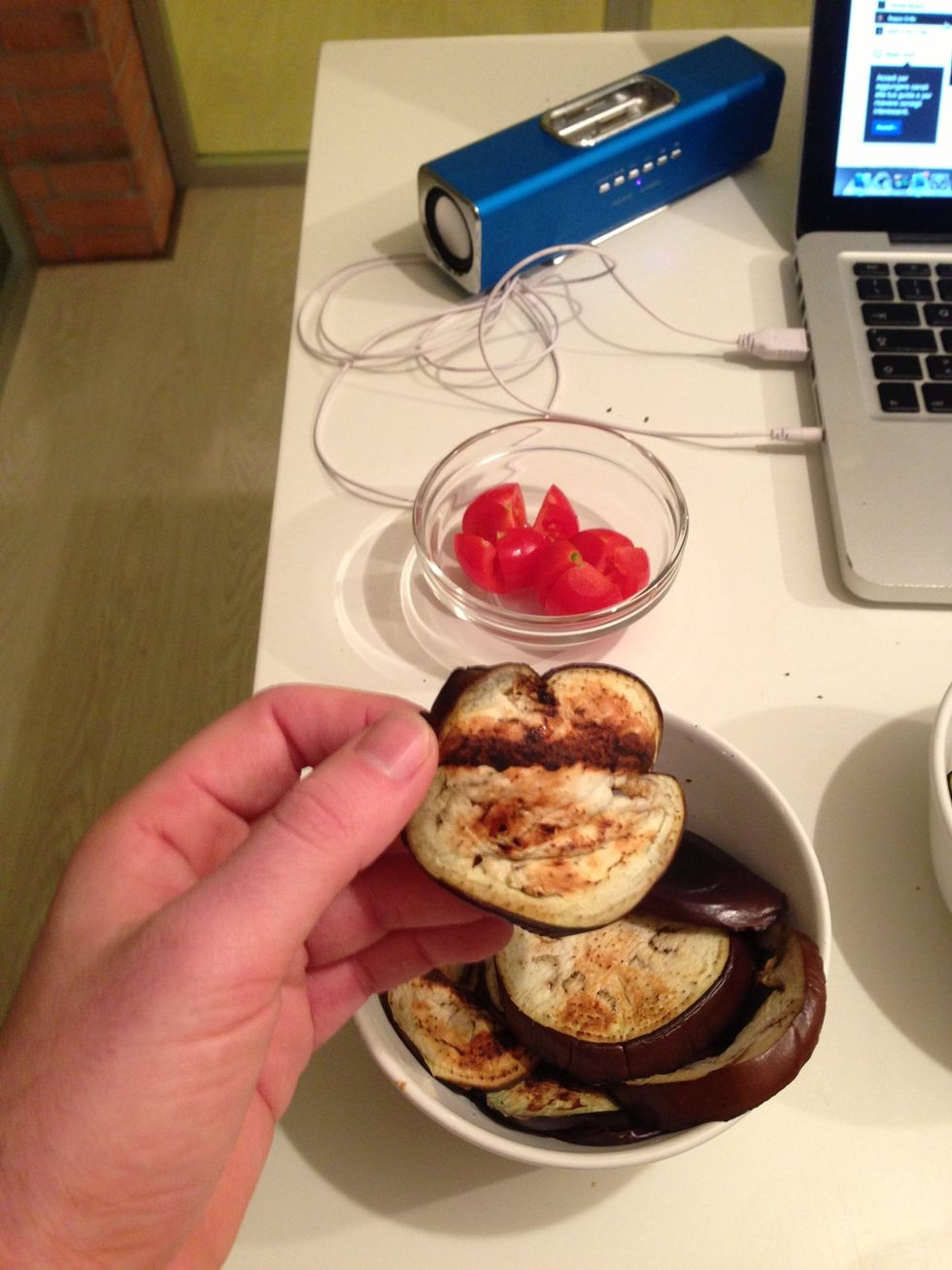 Melanzane grigliate - grilled aubergines
Zucchine grigliate - grilled zucchini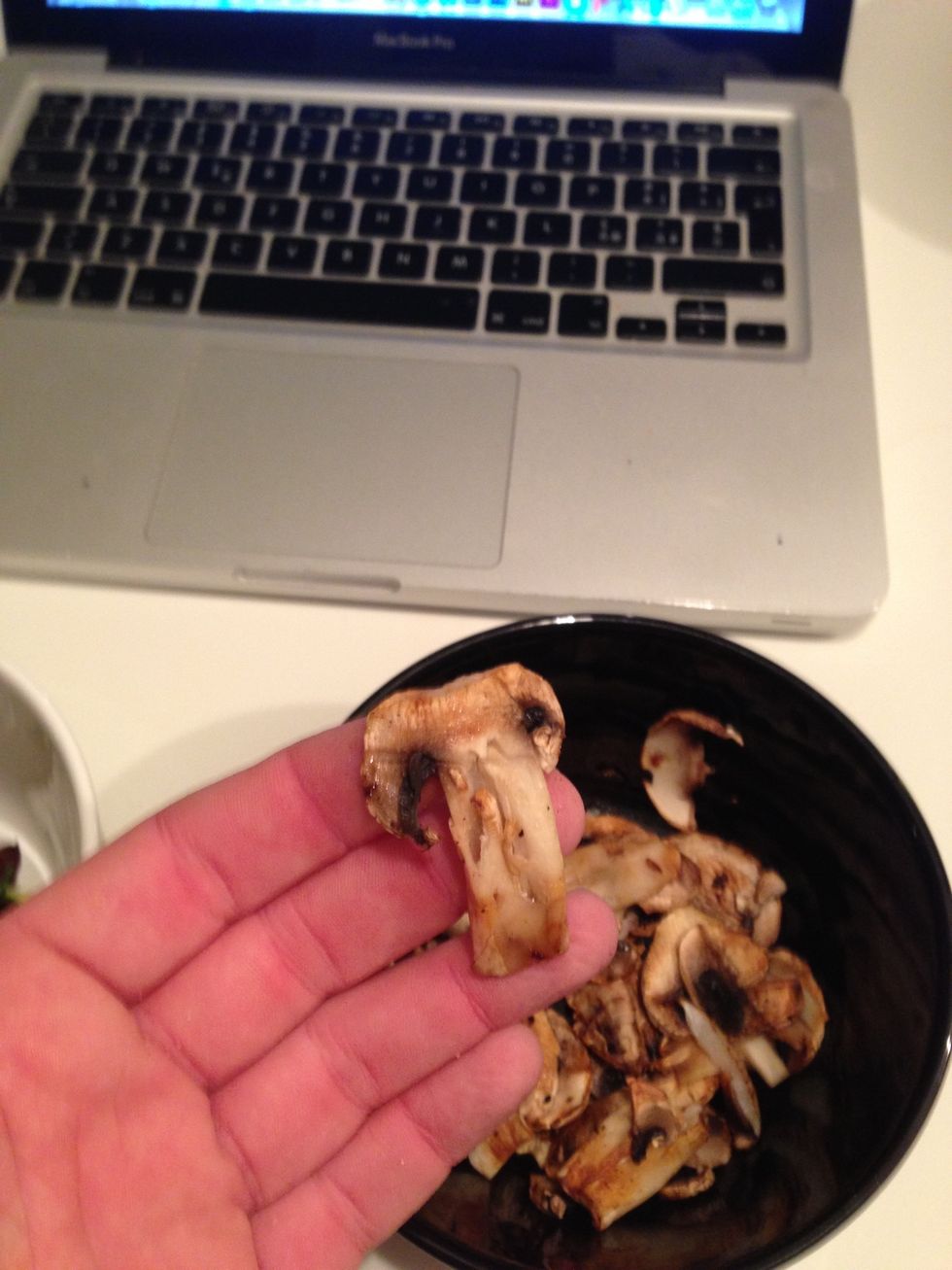 Funghi grigliati - Grilled mushrooms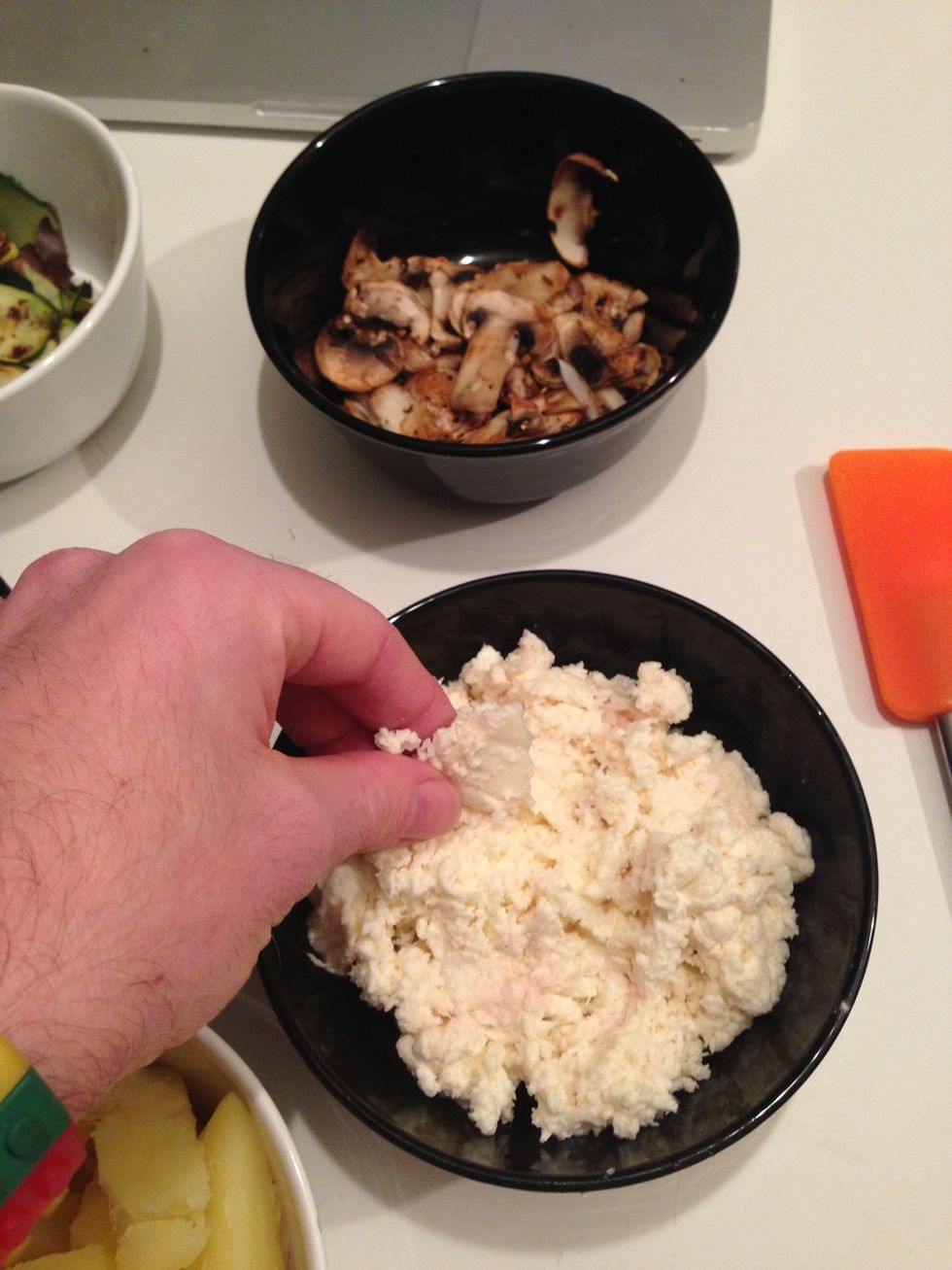 Mozzarella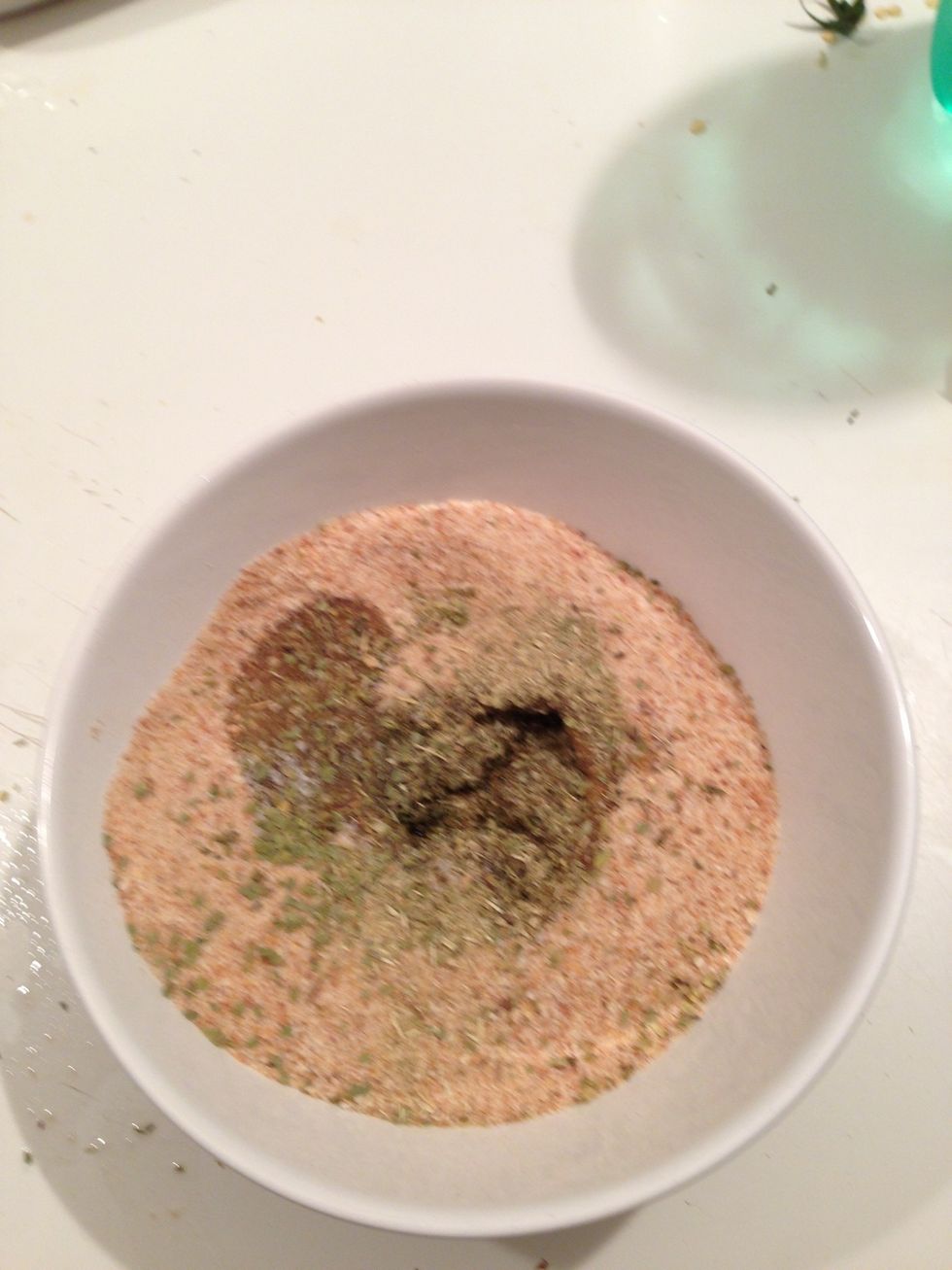 Fare un crumble con pan grattato, olio, origano, sale, pepe, finocchietto e timo. Make a mediterranee crumble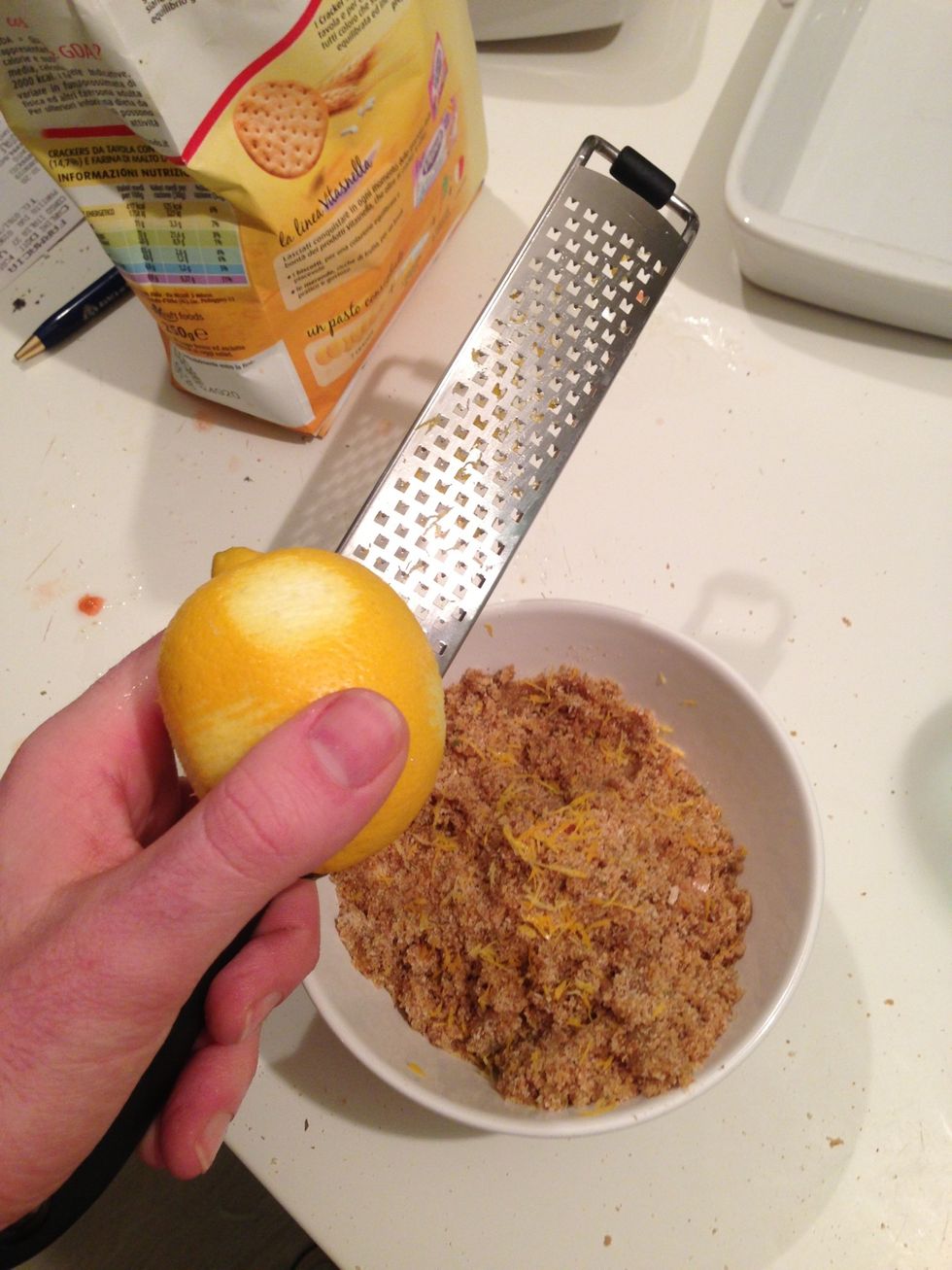 Aggiungere succo di limone e scorza grattugiata.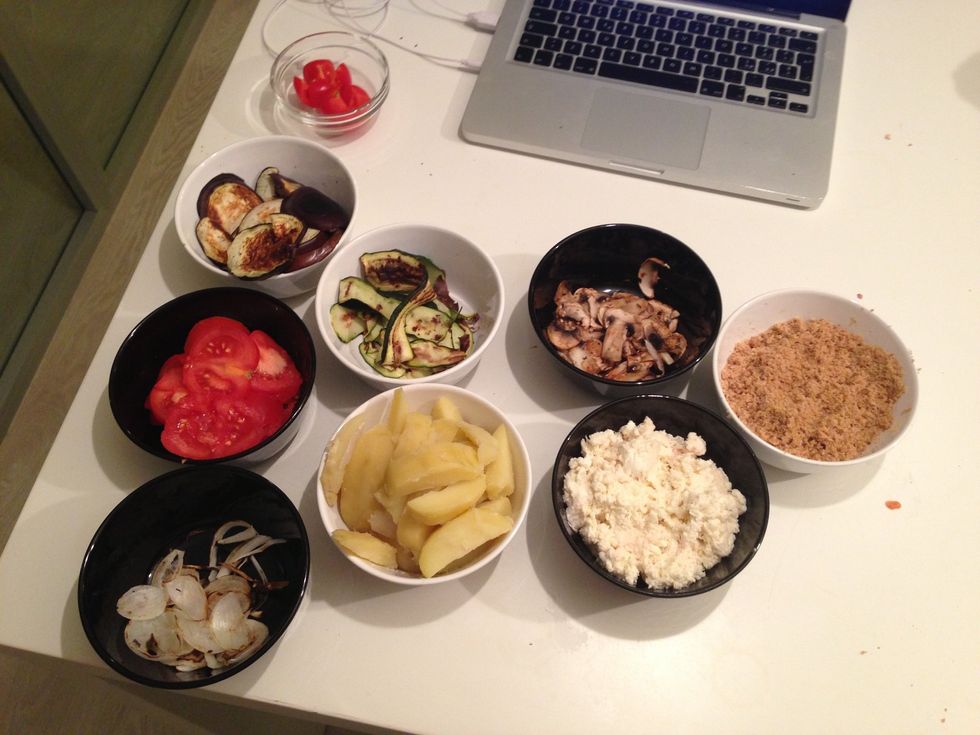 Mettere tutto in ciotoline. Non serve a nulla ma fa allegria.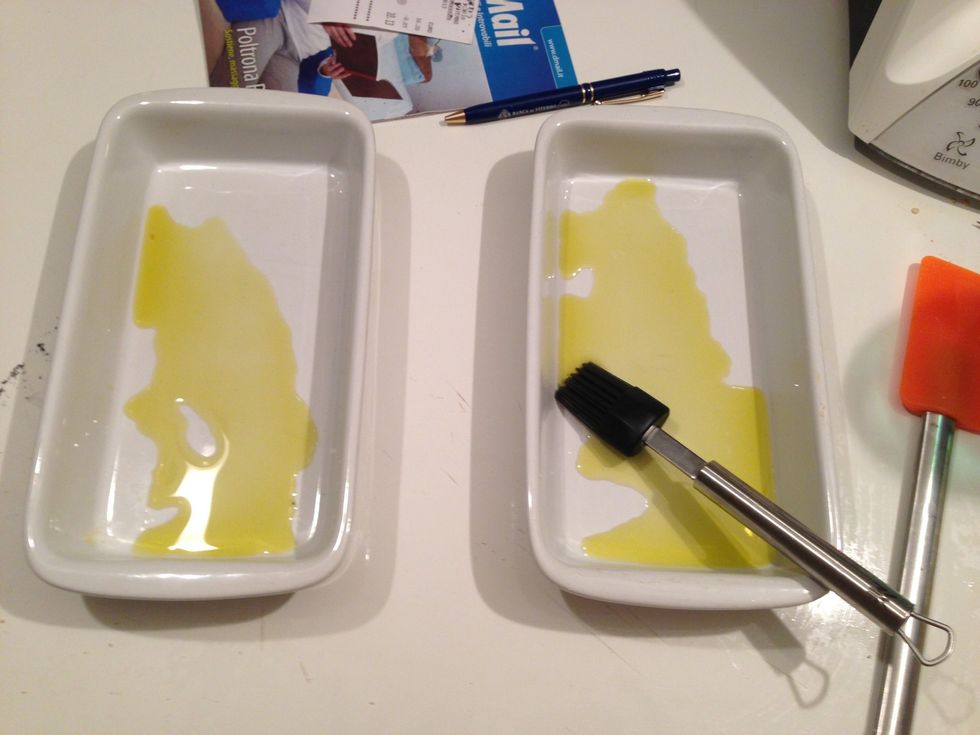 Ungere di olio evo due teglie.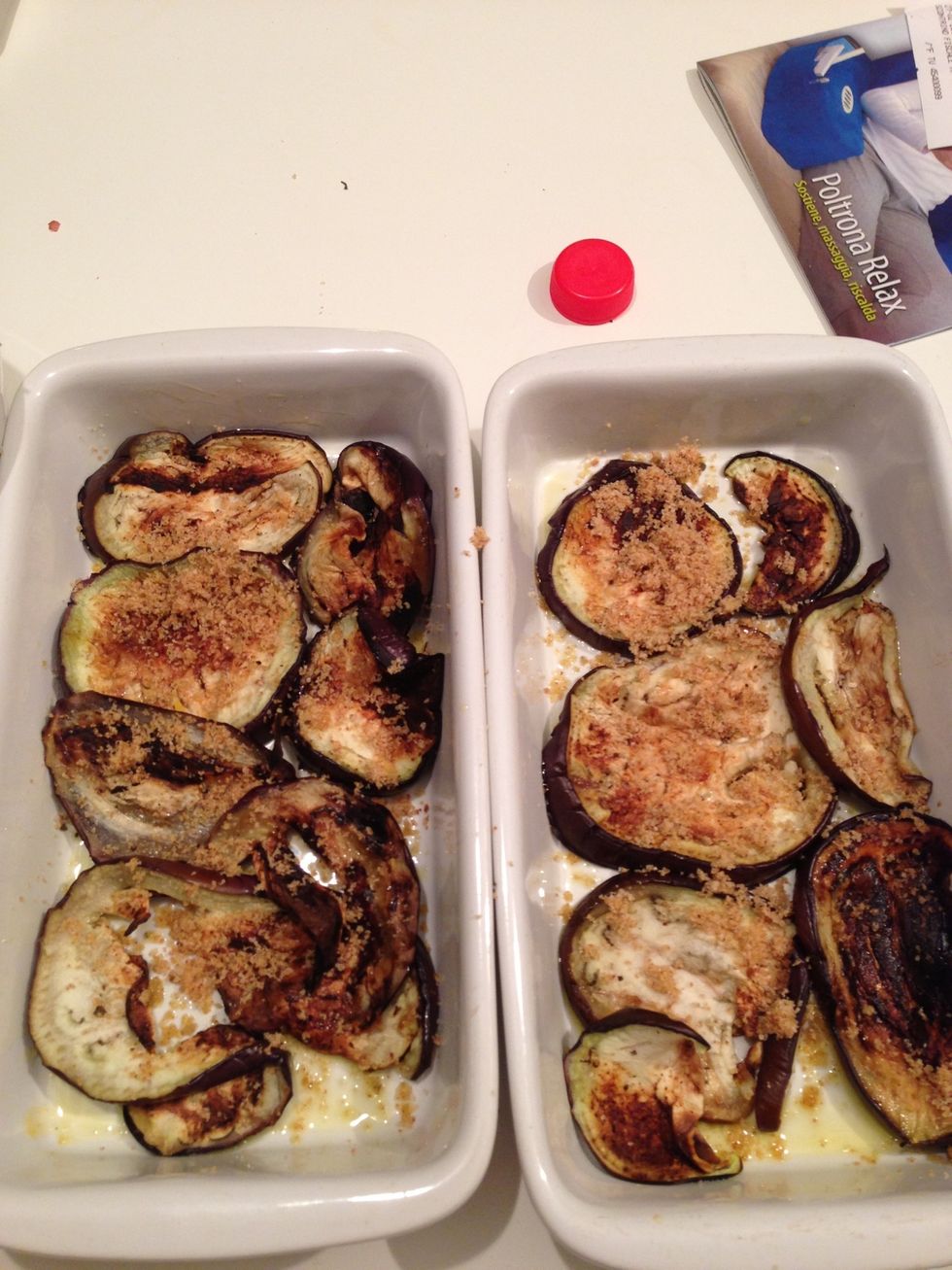 Costruite la vostra millefoglie, a piacere. Ricordate però di mettere dopo ogni verdura il crumble. Build in your way the millefoglie. Remember to put in every step the crumble.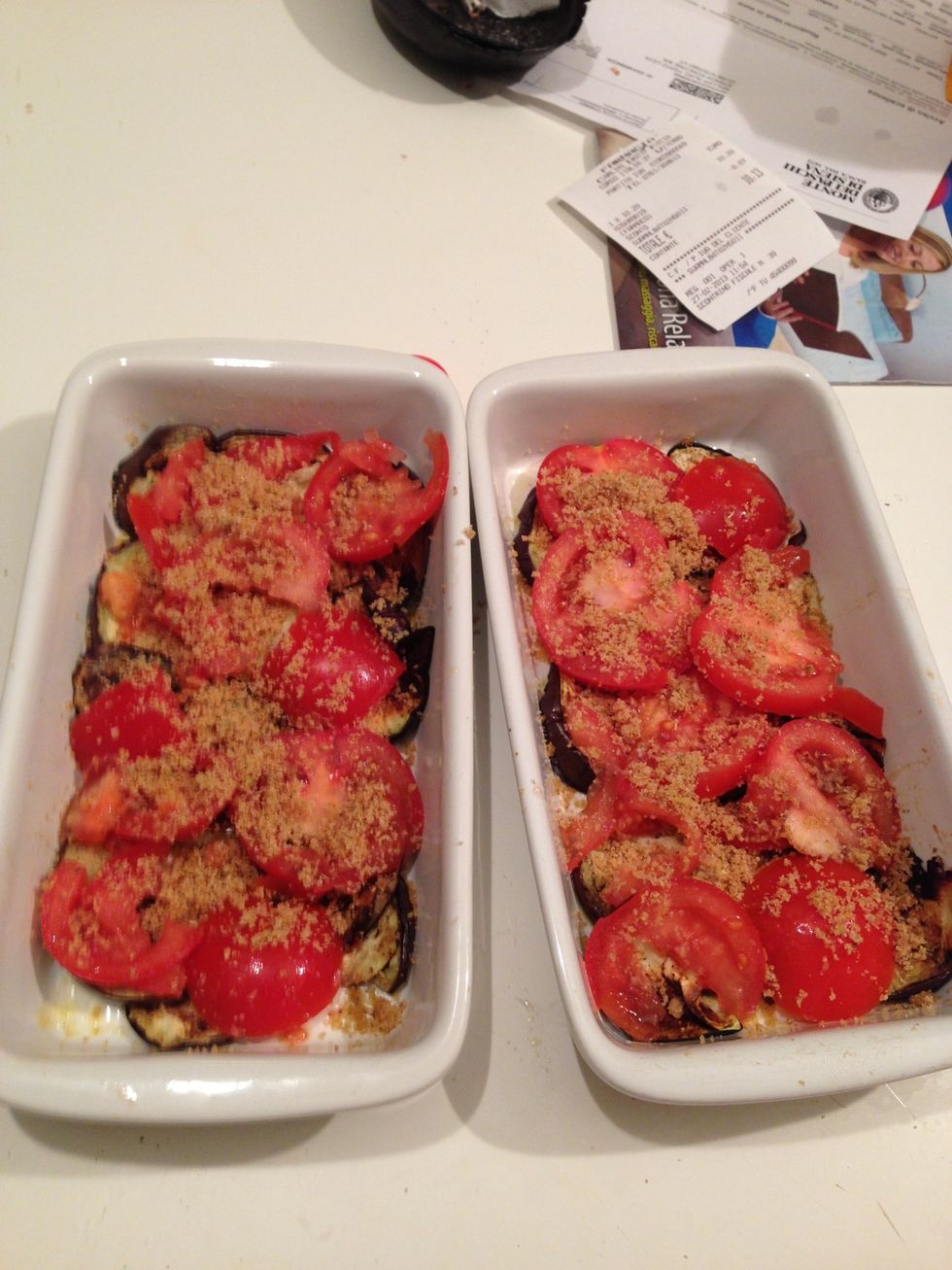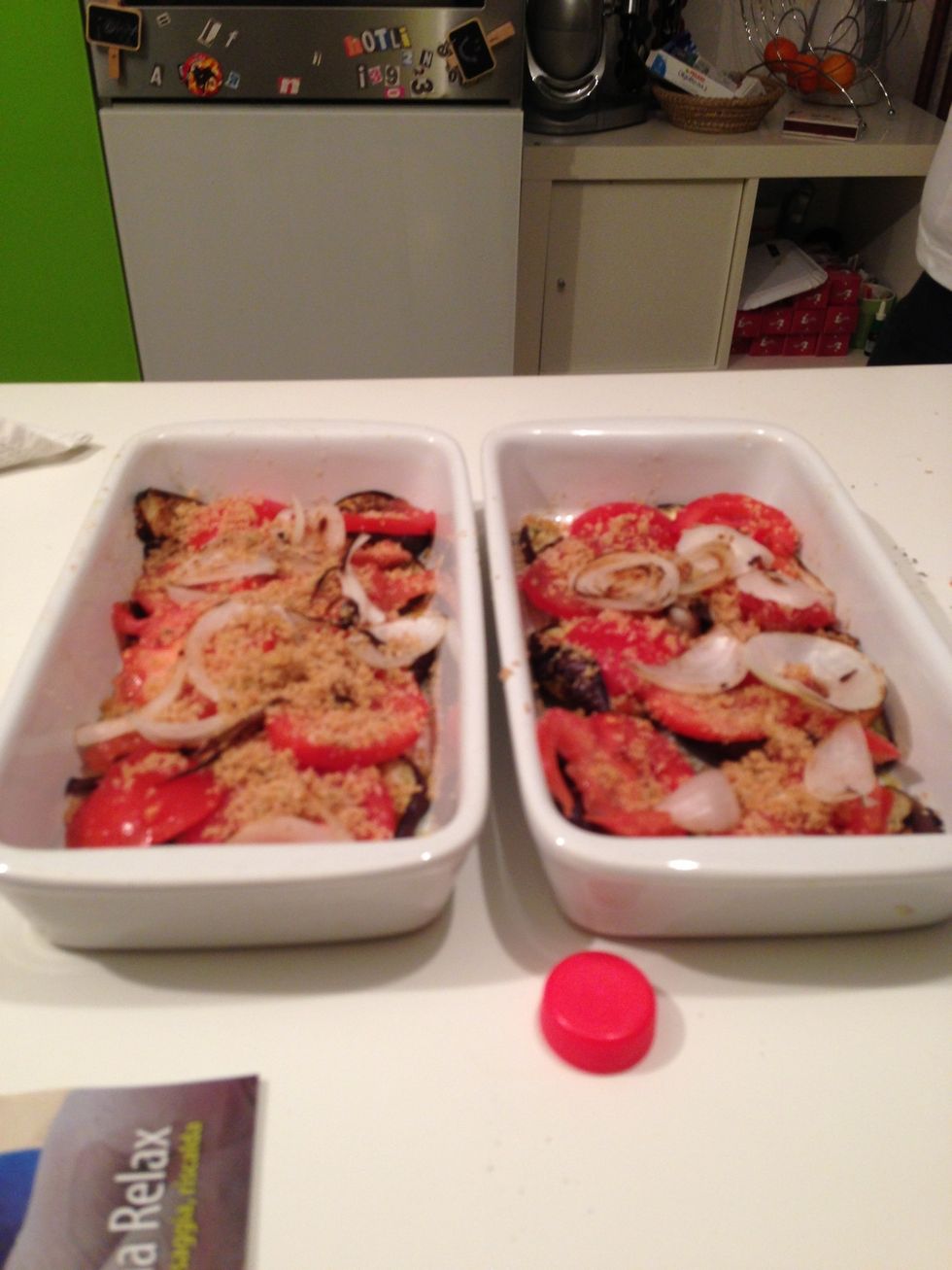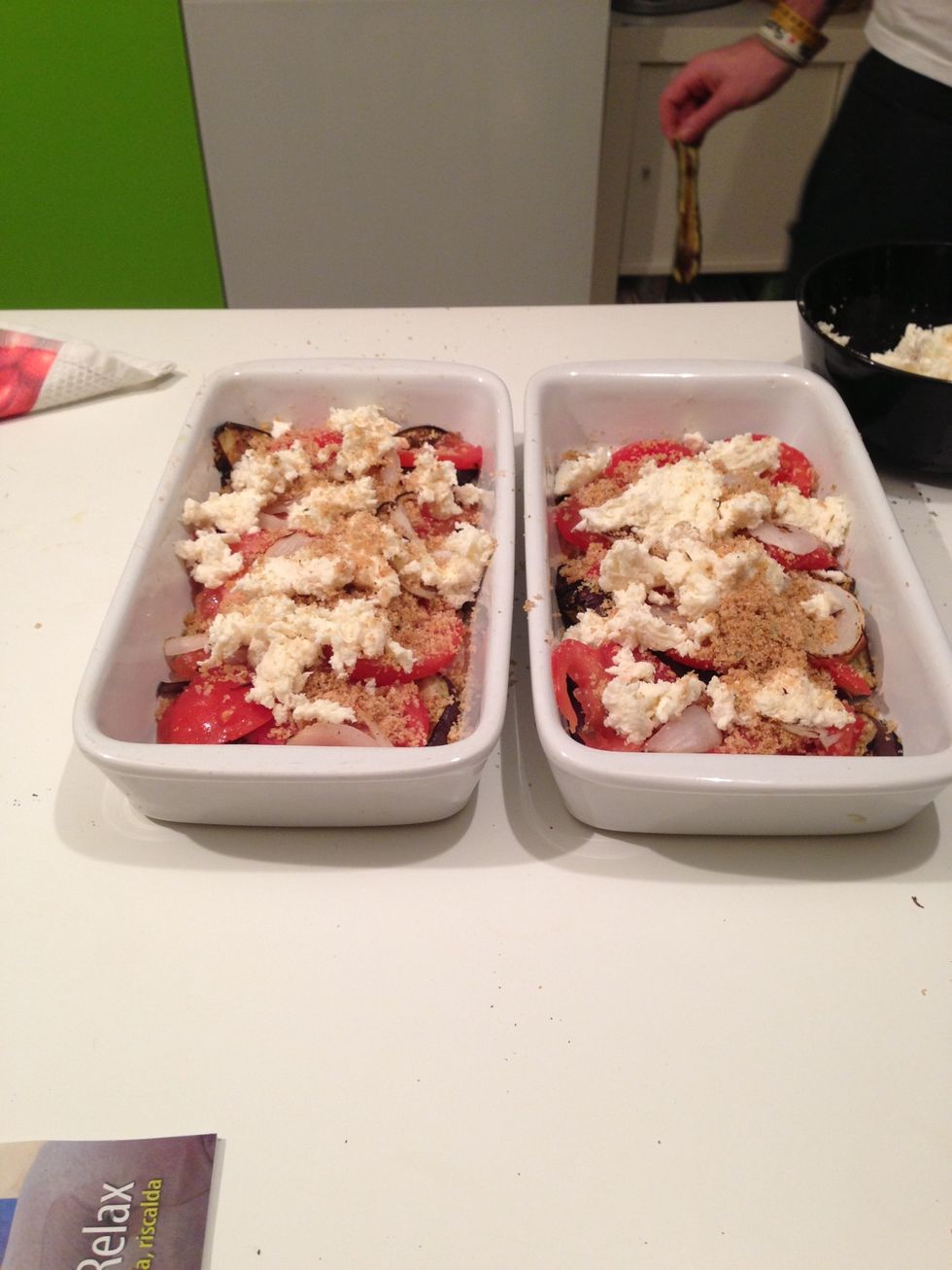 A Little bit of mozzarella.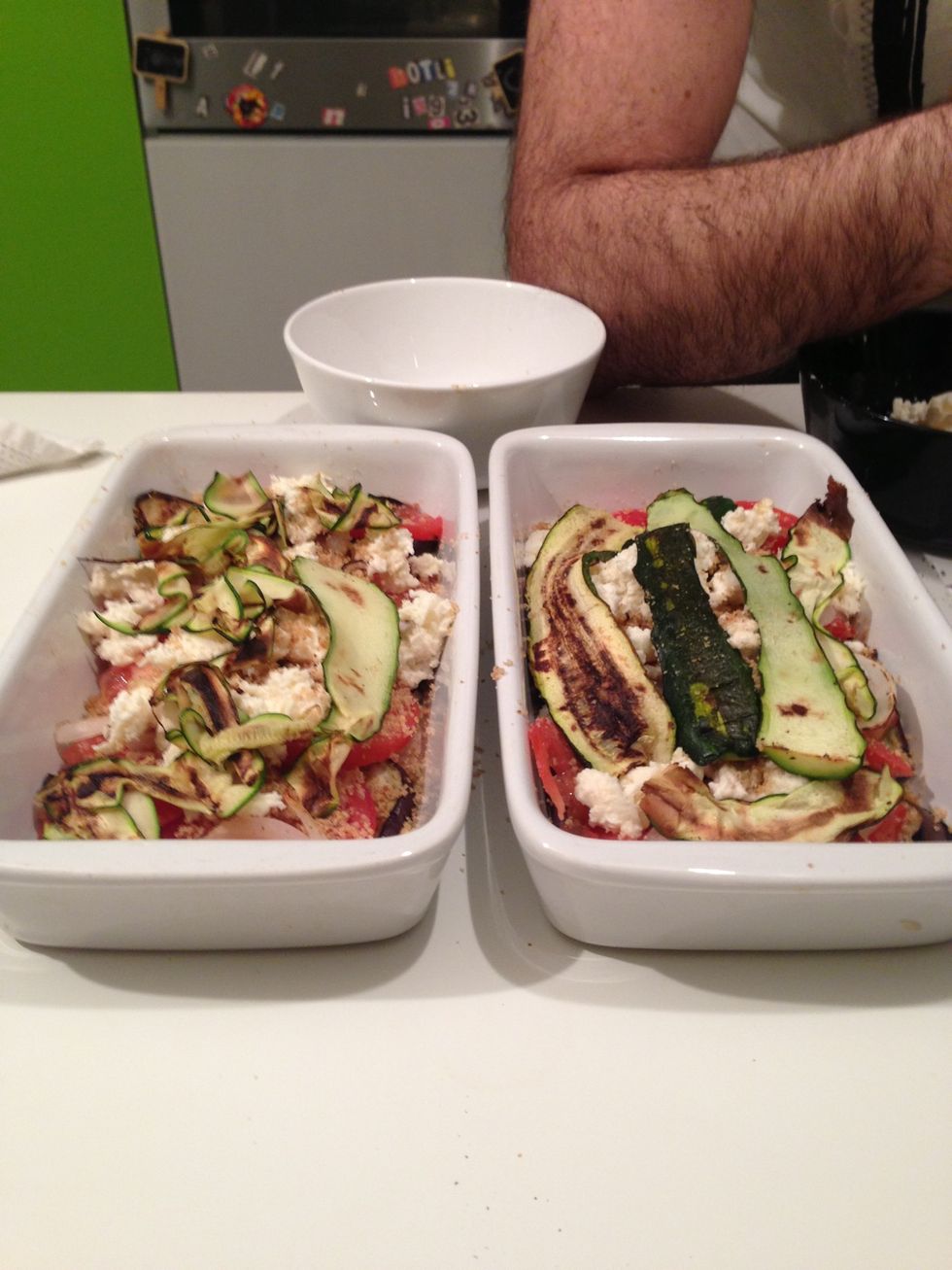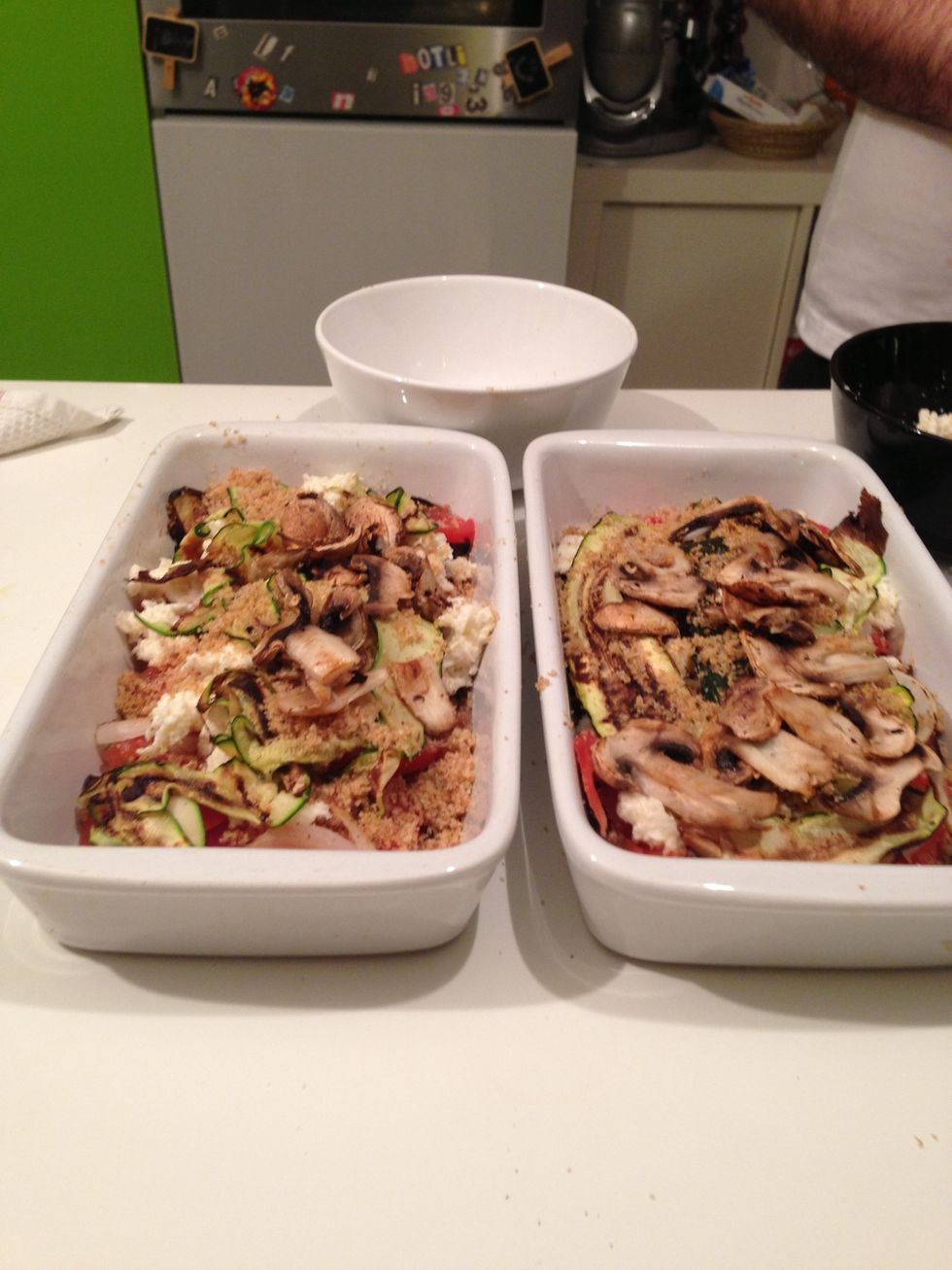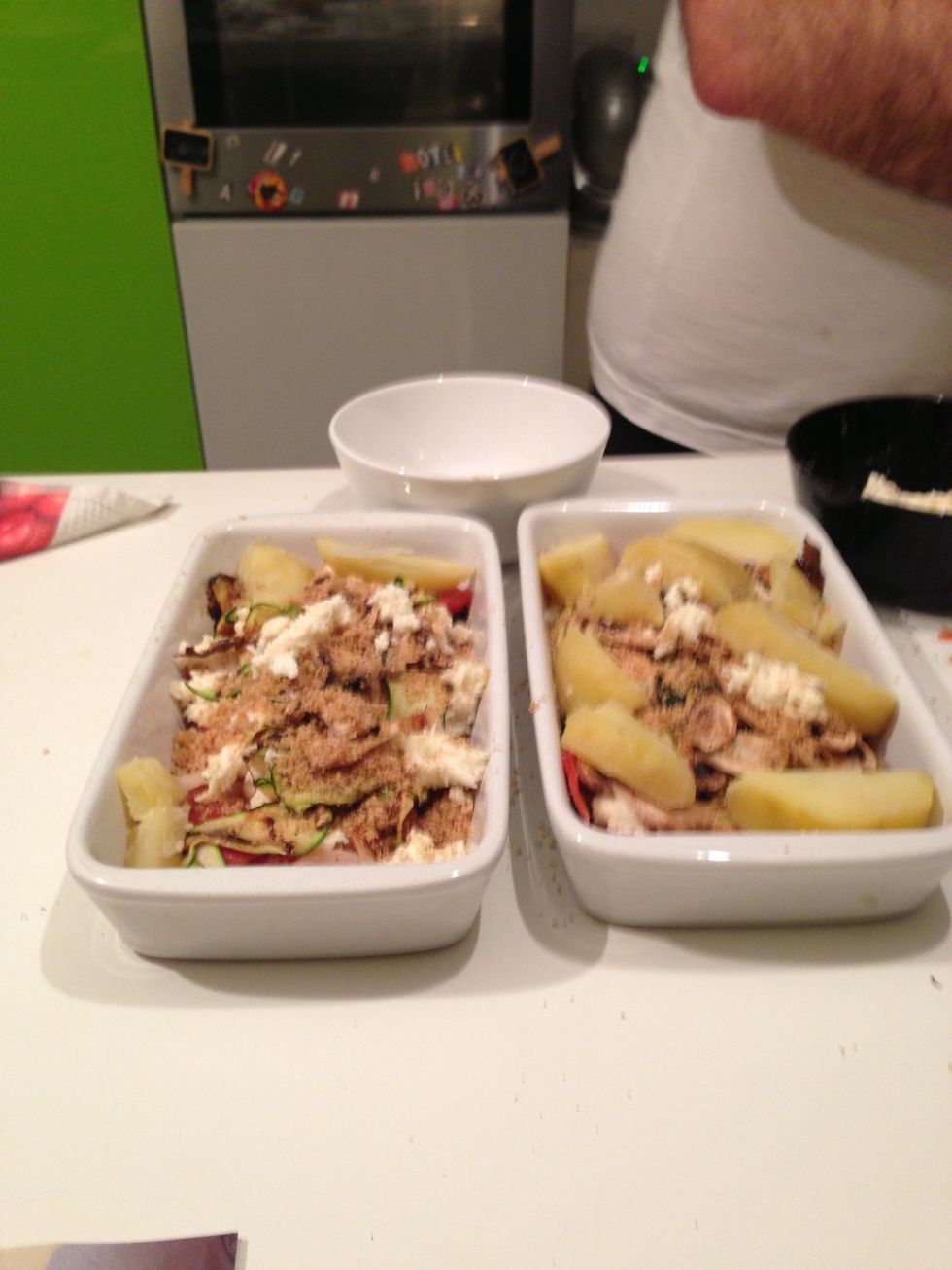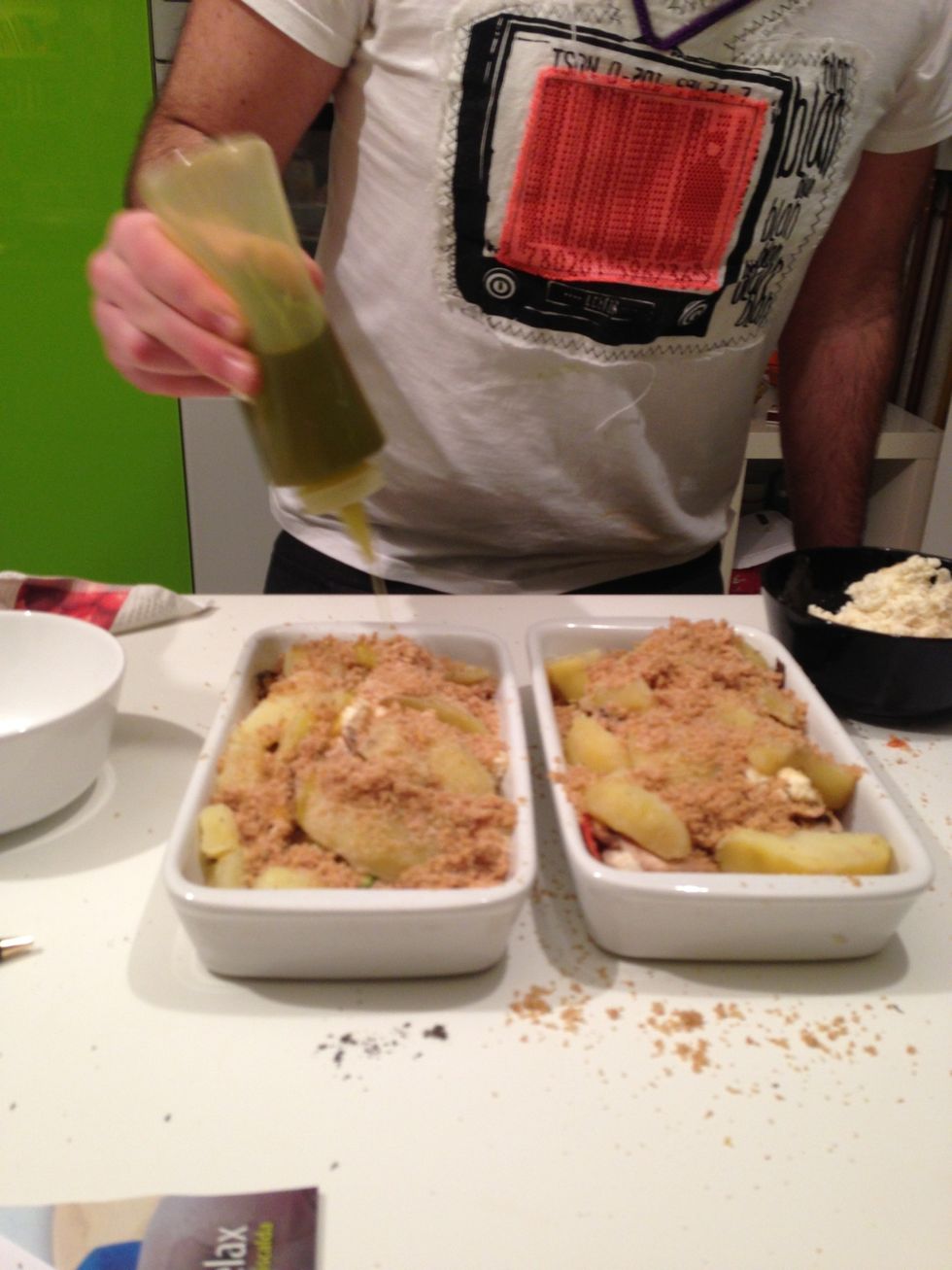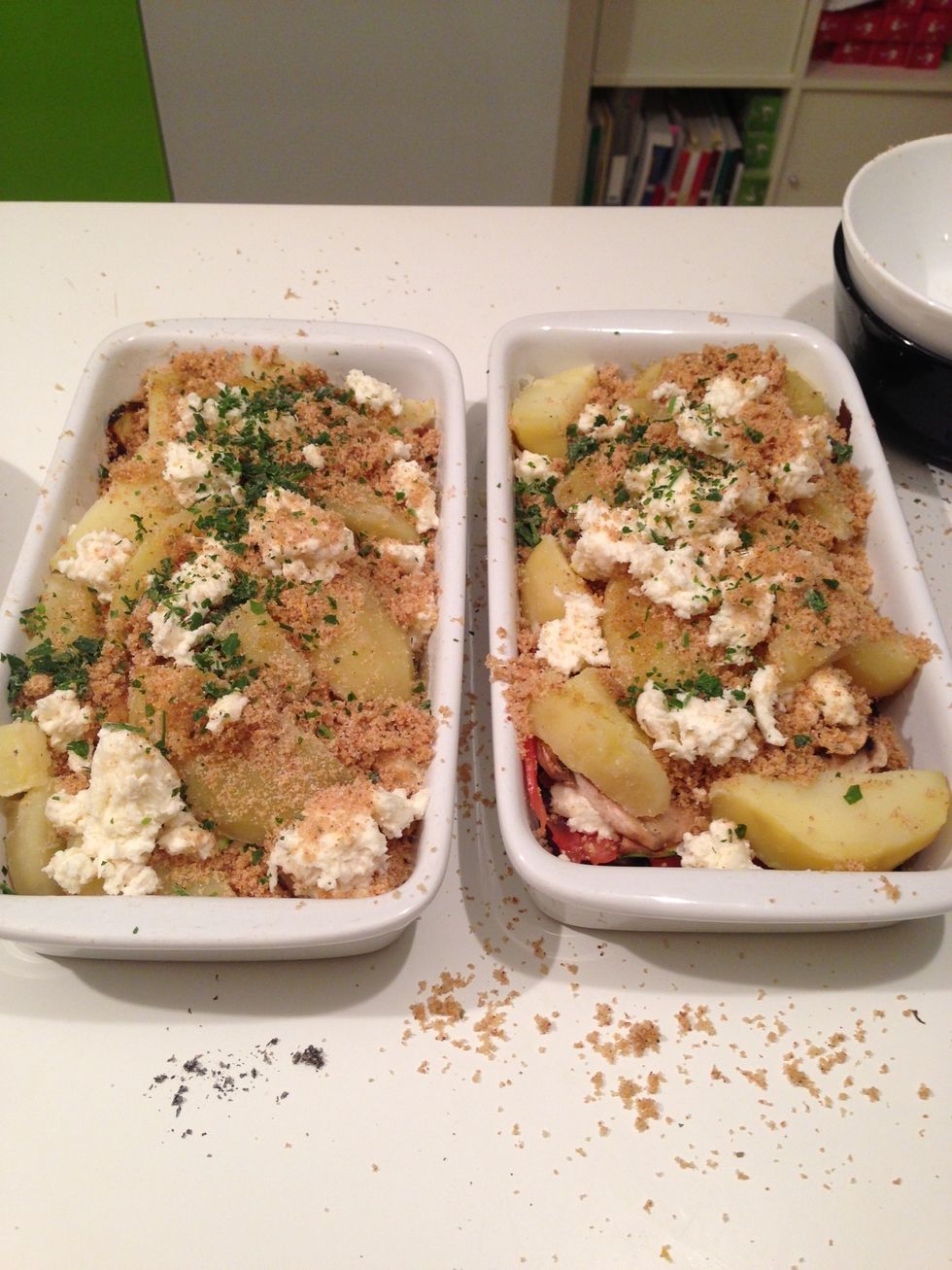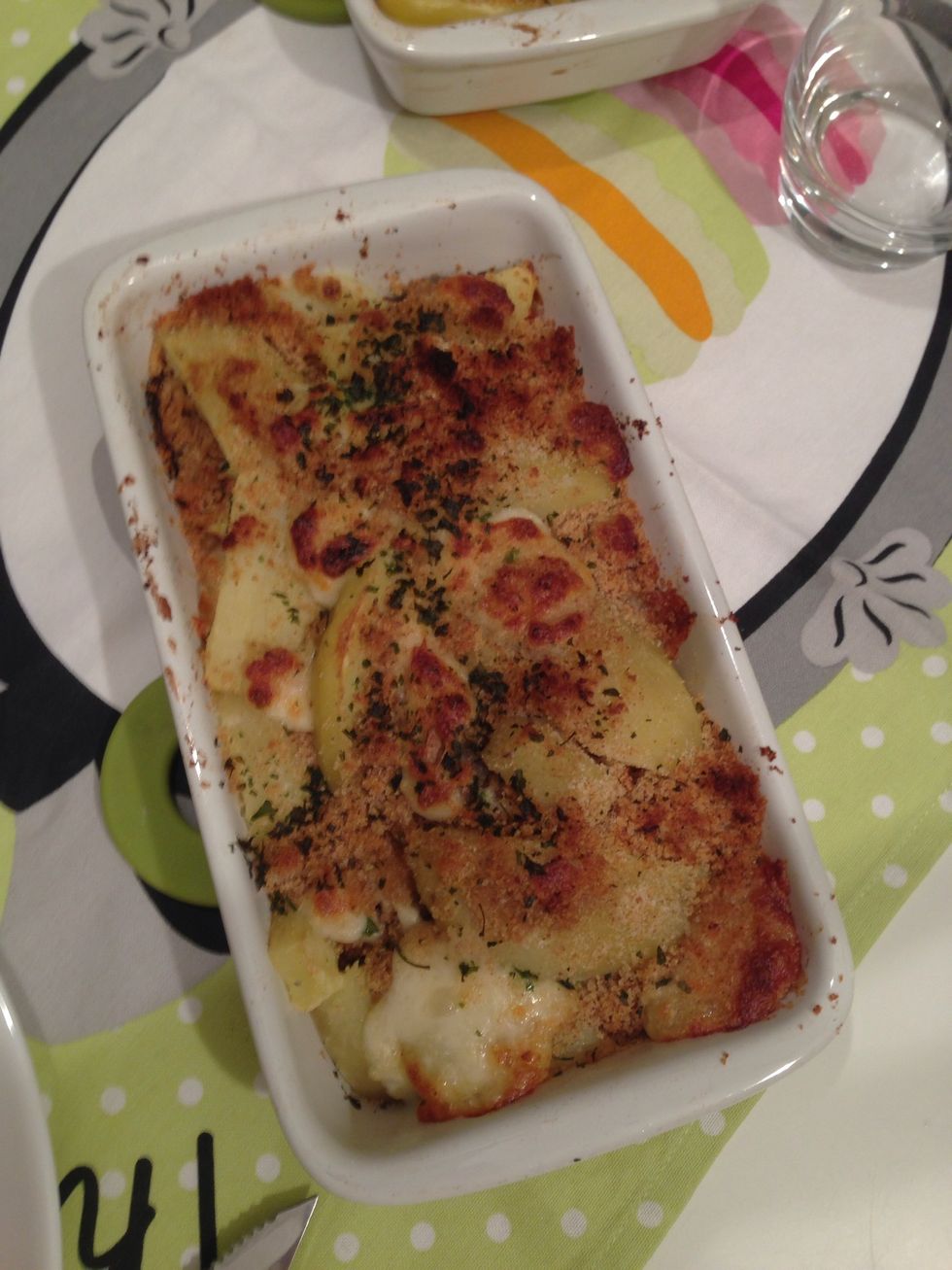 Buono e light!
The creator of this guide has not included ingredients