How to cook mild thai roast chicken red curry
Actually wanted to make roast duck red curry (Kaeng phed Ped Yang - แกงเผ็ดเป็ดย่าง) but didn't have any duck so substituted with roast chicken instead.
381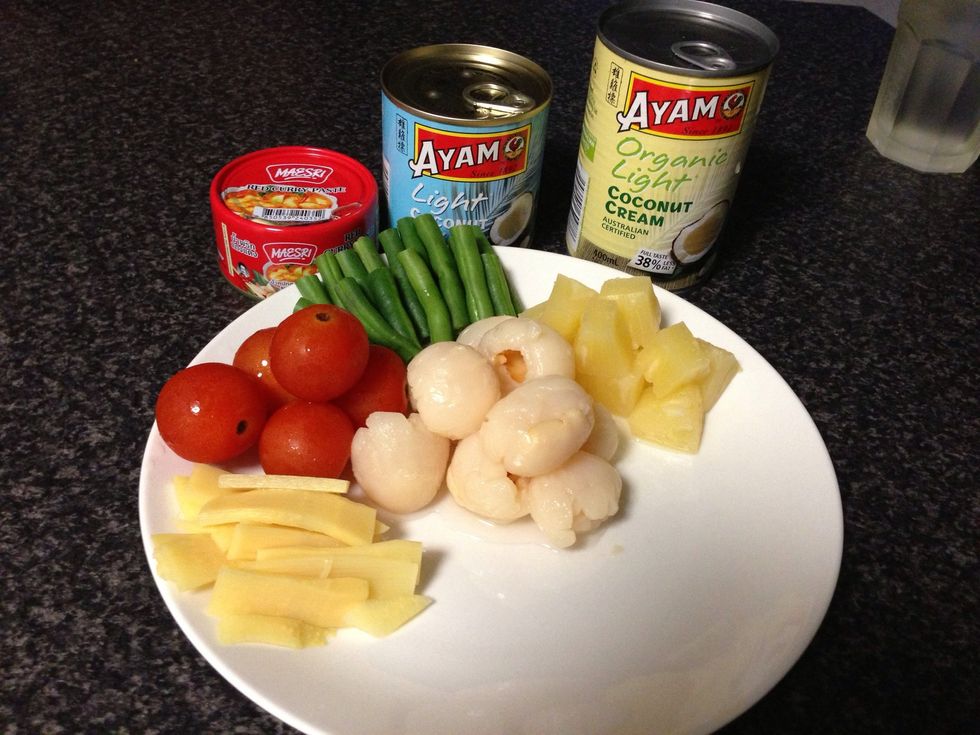 Some bamboo shoots, cherry tomatoes, lychees, pineapple, green beans sliced in half and ends removed. Red curry paste (Maesri brand), coconut cream, didn't need the coconut milk in the end.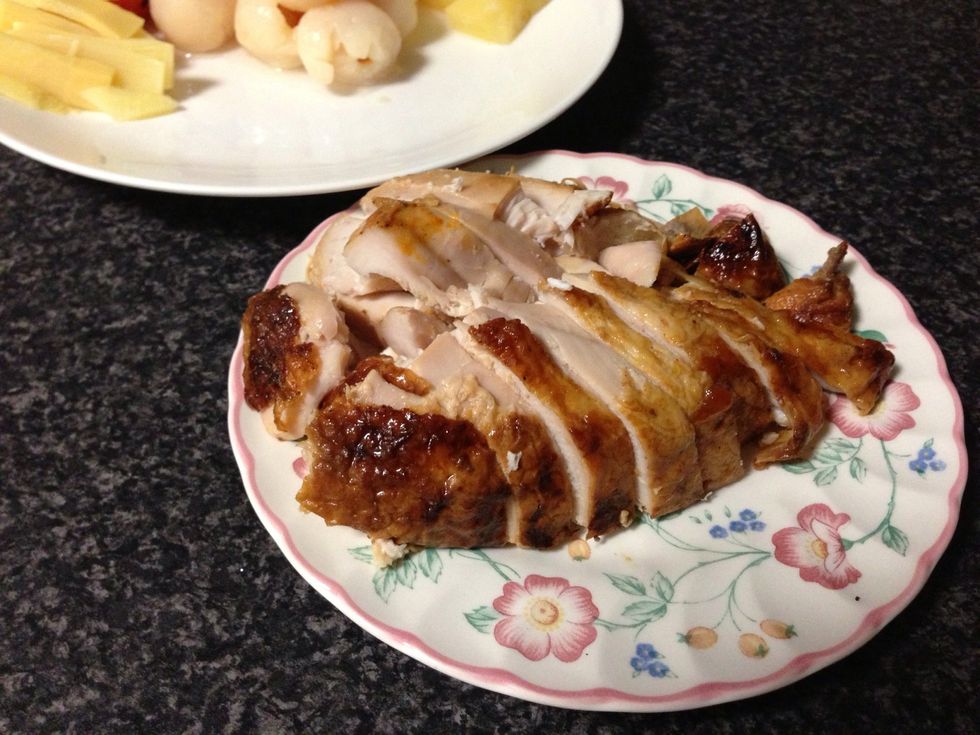 Roast chicken breasts sliced.
Put olive oil into a medium size saucepan on medium heat.
Add about a table spoon of the curry paste.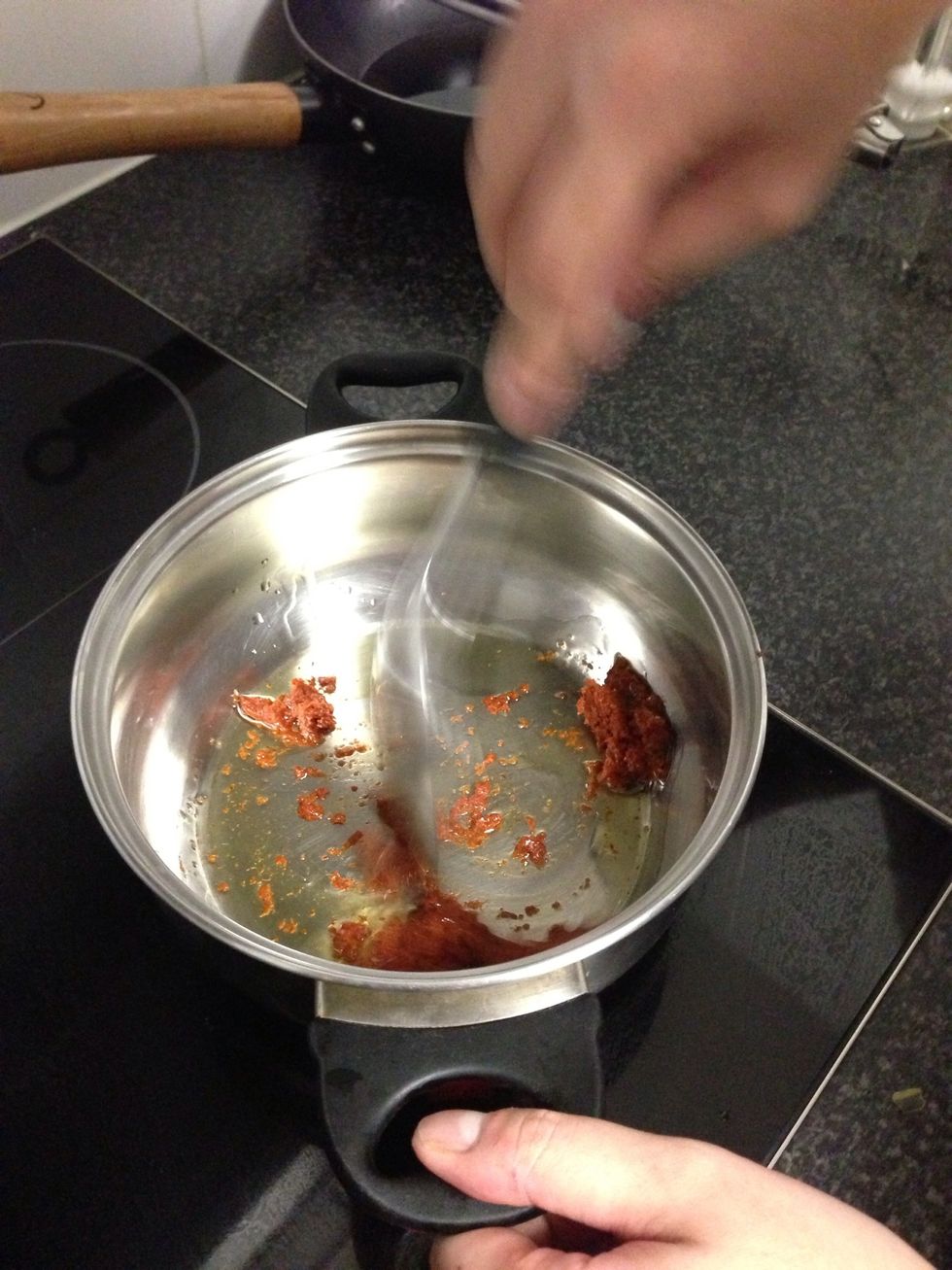 Stir stir stir.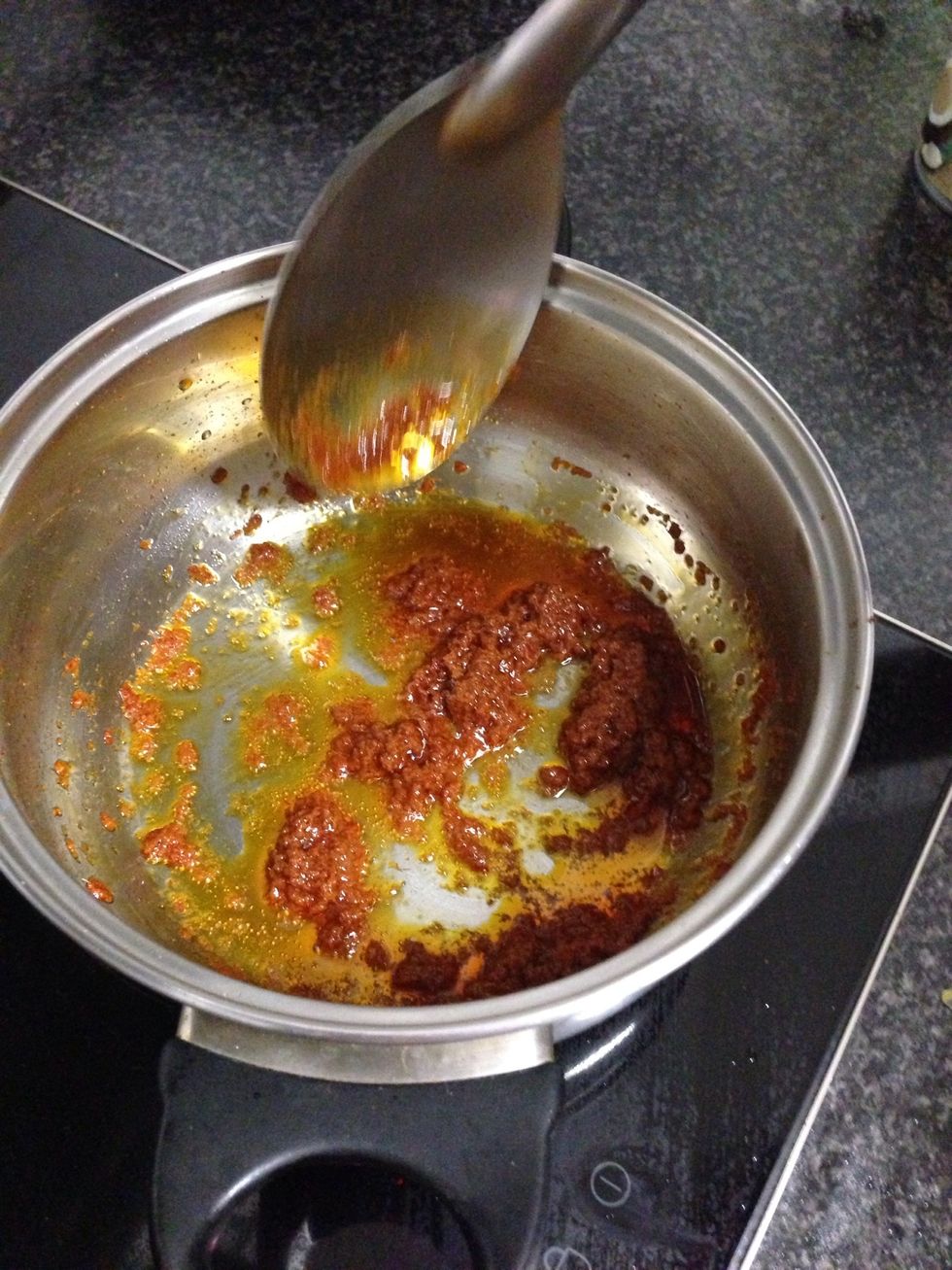 Keep cooking the curry paste until the color changes, the oil turns red and you can smell the chili aroma.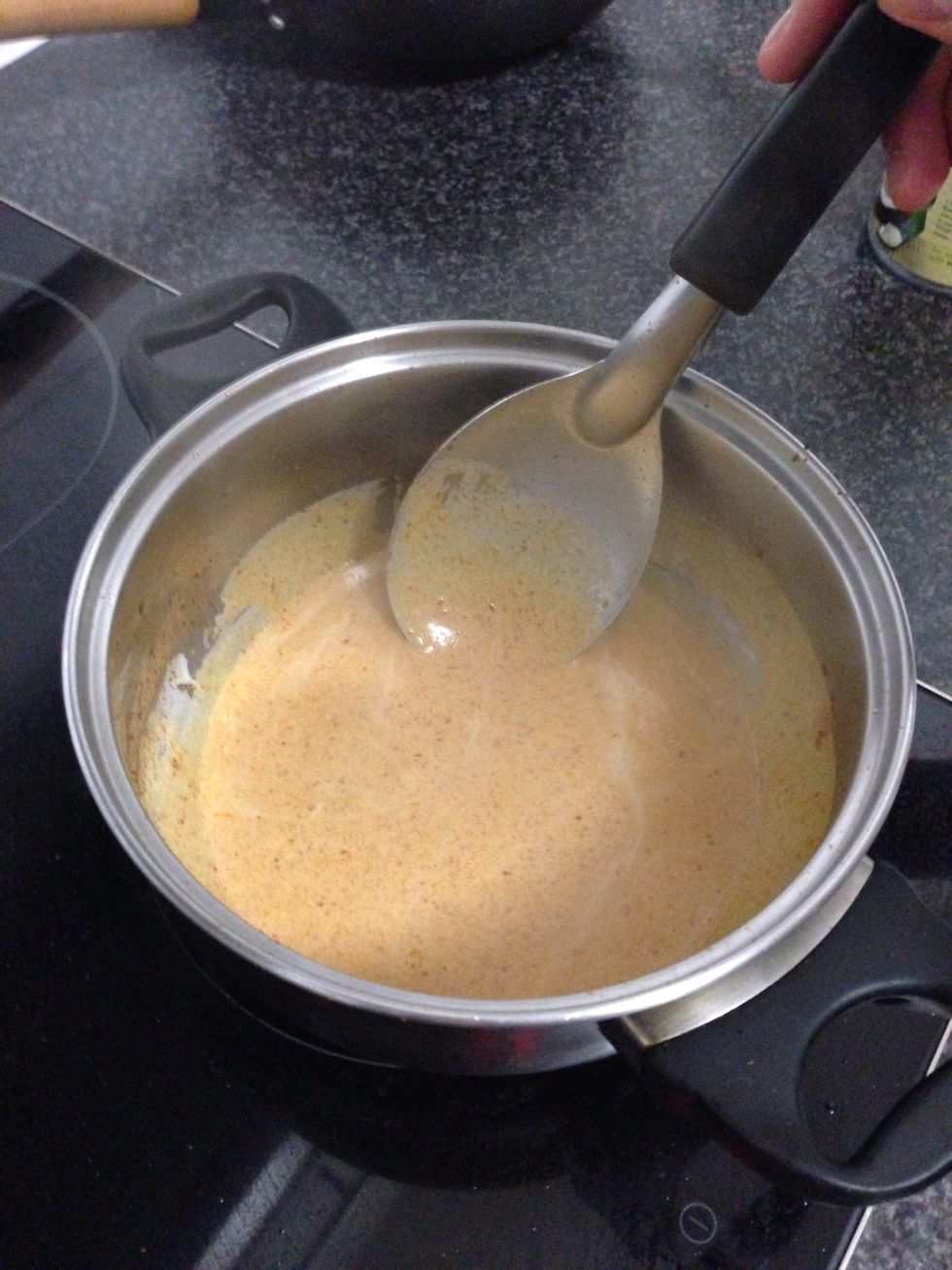 Add a quarter of the can of coconut cream. Stir and simmer for a couple of minutes. Add the rest of the coconut milk and bring to boil.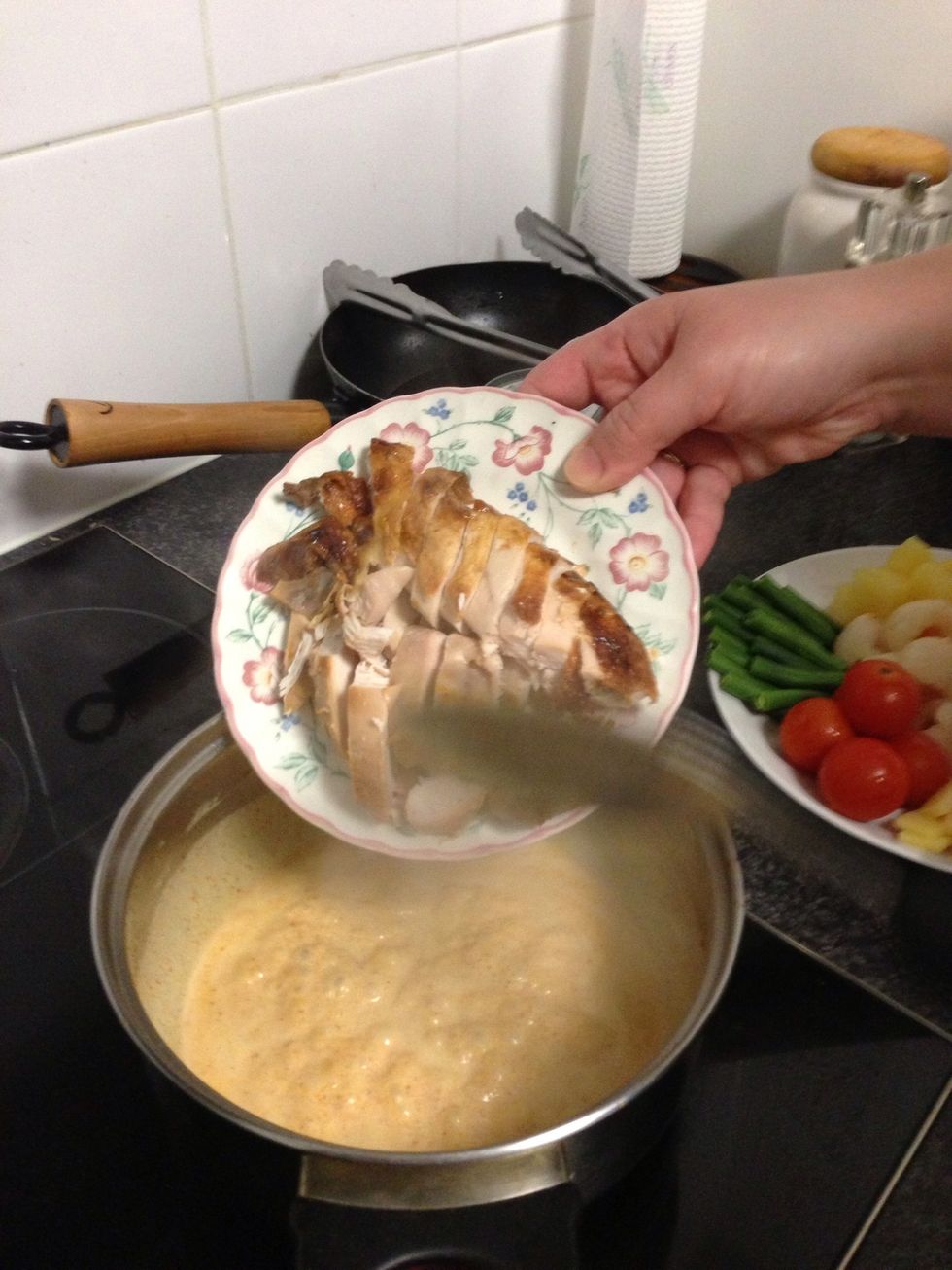 Add the chicken.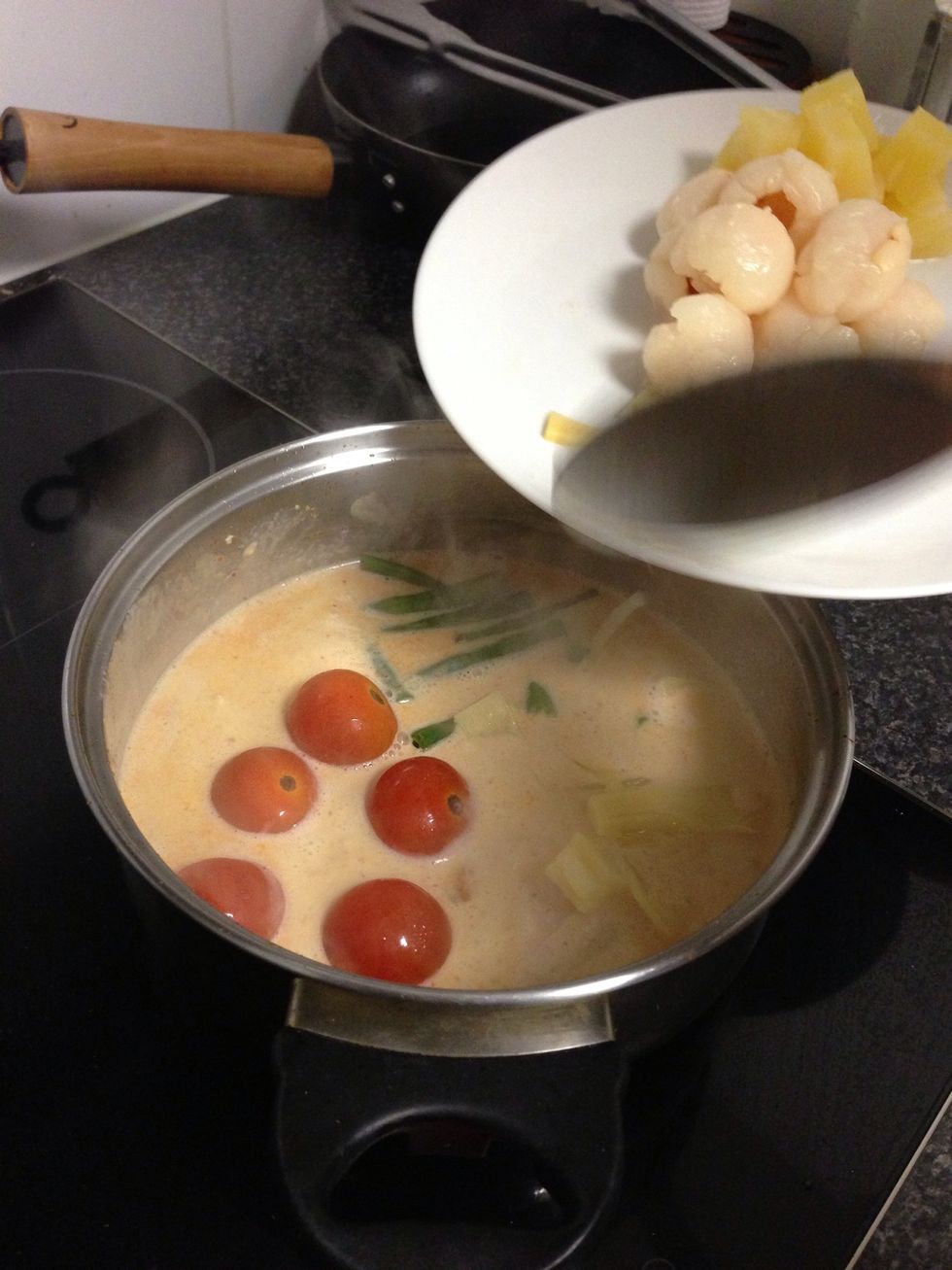 Add all the veggies first and leave the fruit for later.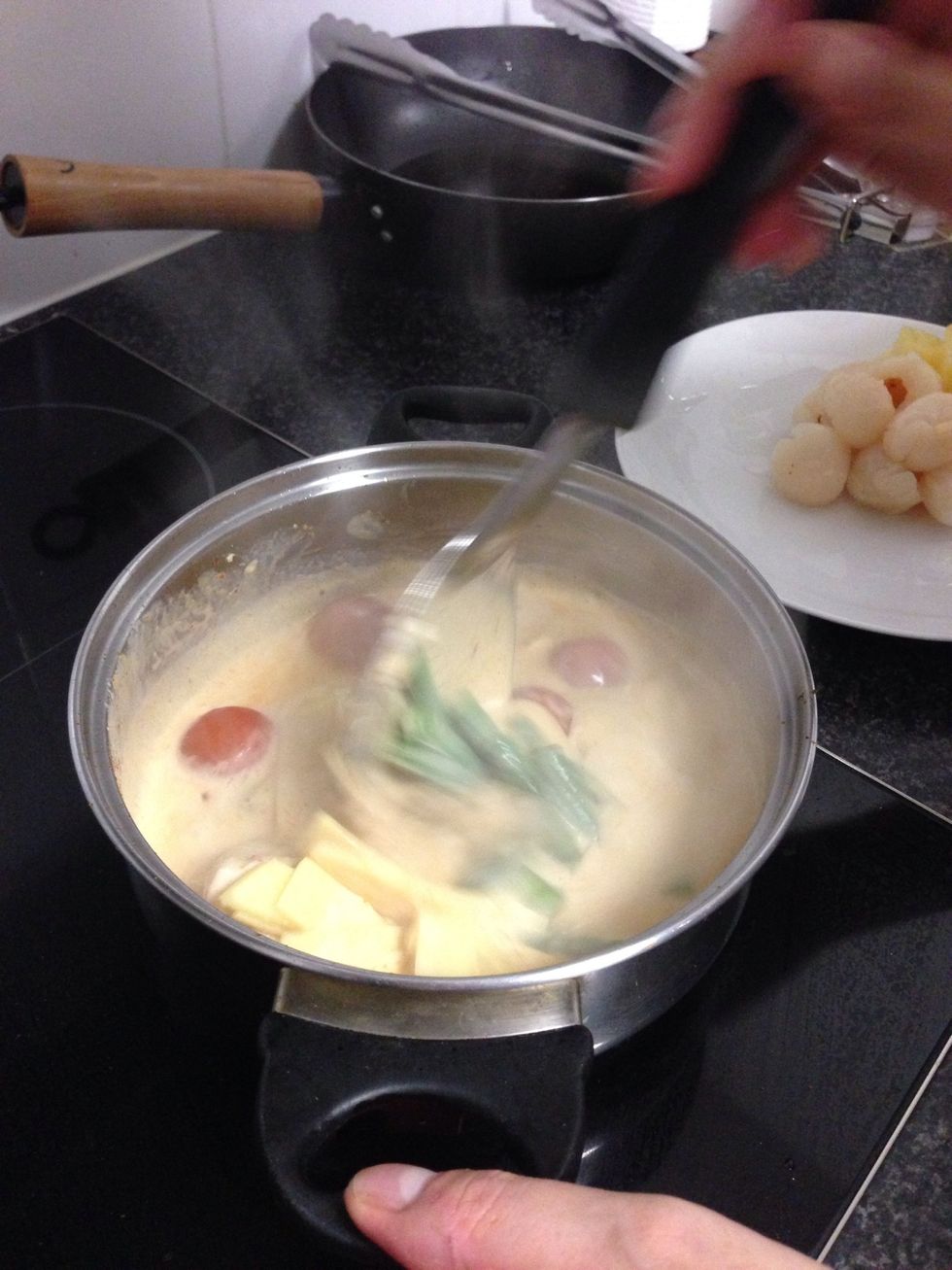 Stir and let boil for a second.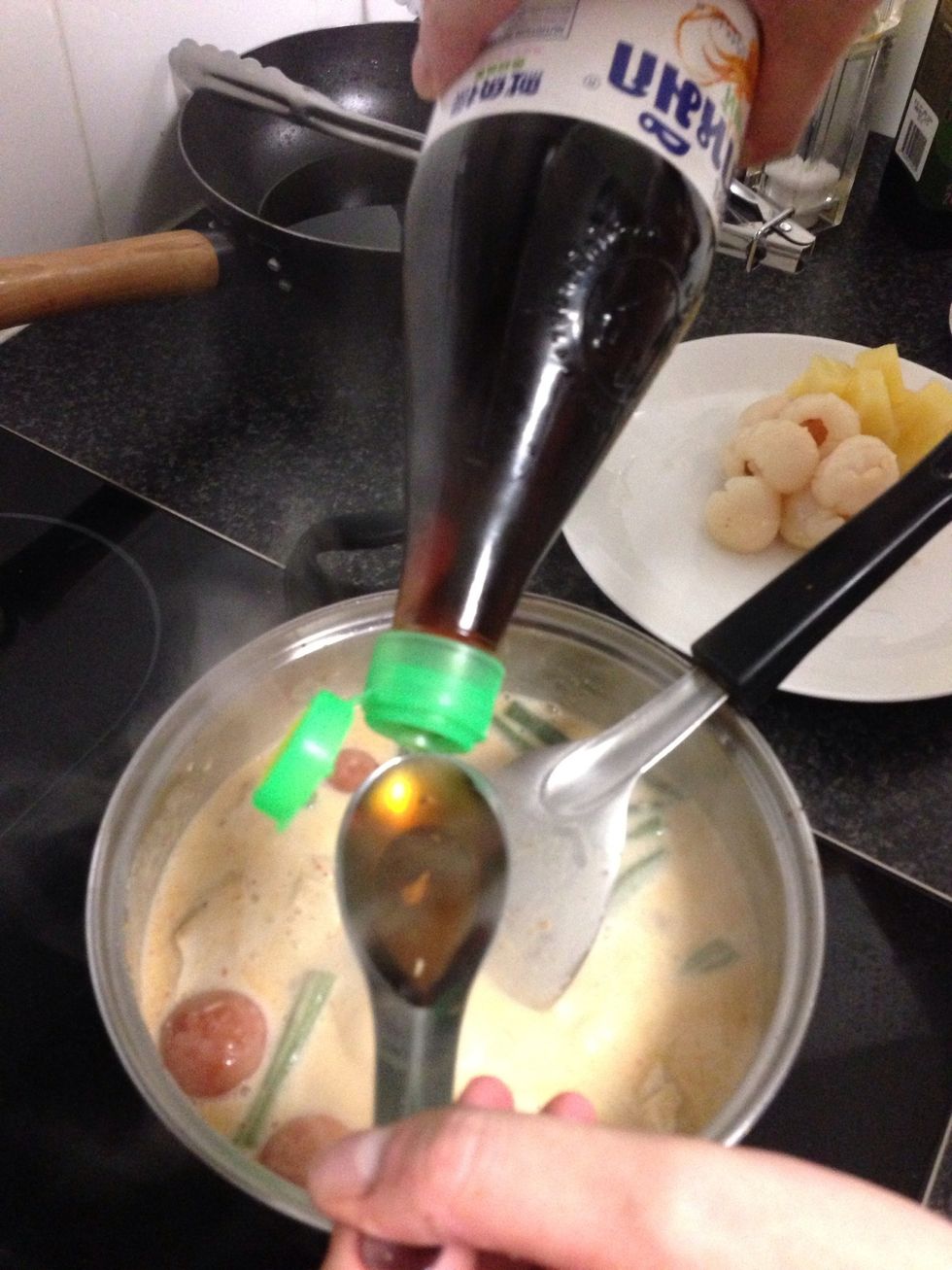 Season to taste - a couple of table spoons of fish sauce.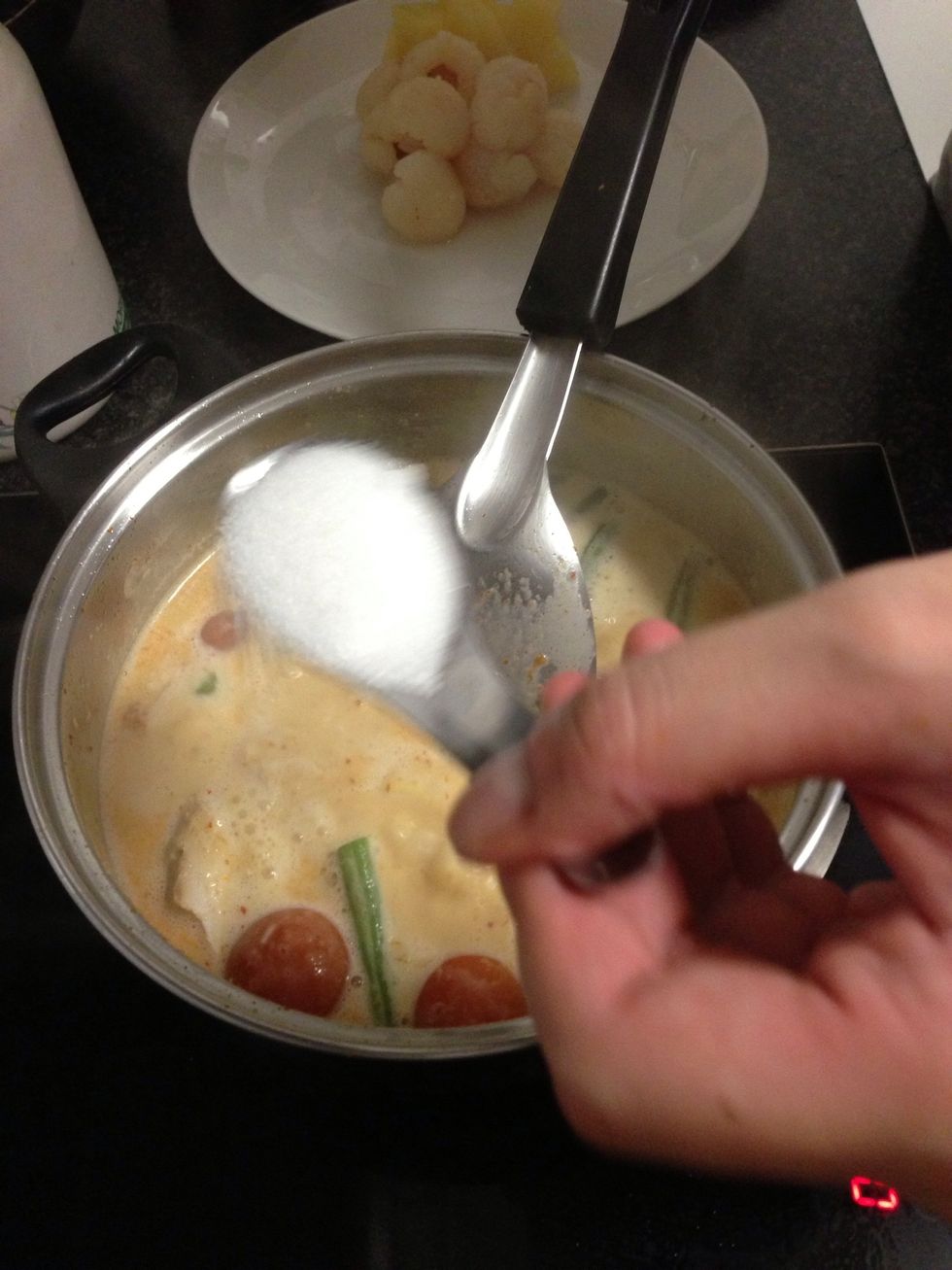 A table spoon of sugar.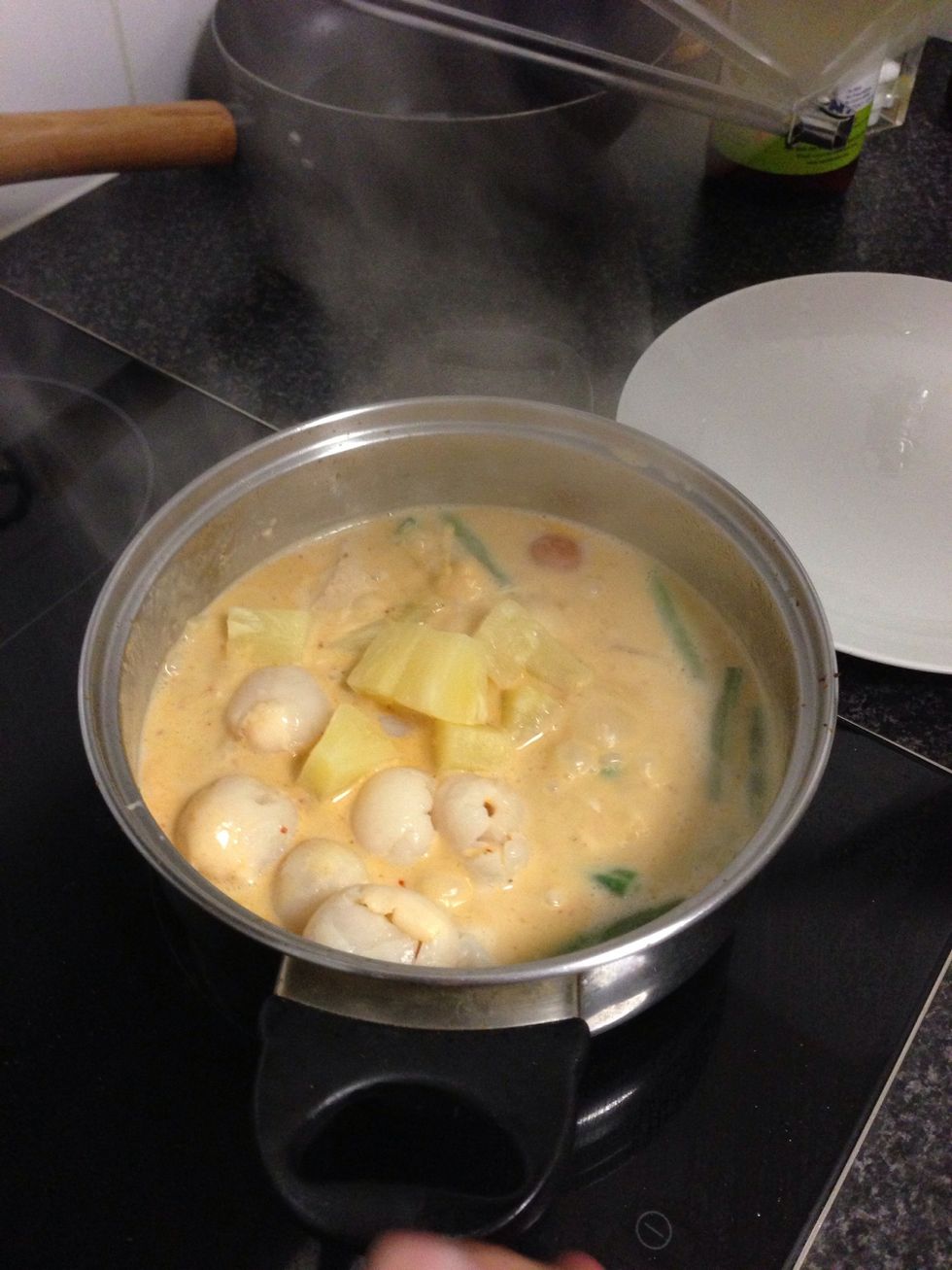 Add the fruit and simmer for a few minutes until the veggies soften further and the chili oil is released. Taste and season to your liking.
Plate up. Have with steamed rice and other dishes.... Omelet, stirfry... Whatever you feel like at the time.
2.0 Roast chicken breast
10.0 Lychee
5.0 Cherry tomato
20.0 Sliced bamboo shoots
8.0 Green beans
Red curry paste
Fish sauce
Sugar
1.0 Coconut cream
10.0 Pineapple pieces
Olive oil
Medium saucepan
A big spoon
Nath Sasanasit
Disclaimer: Opinions expressed here are solely my own and do not express the views or opinions of my employer.