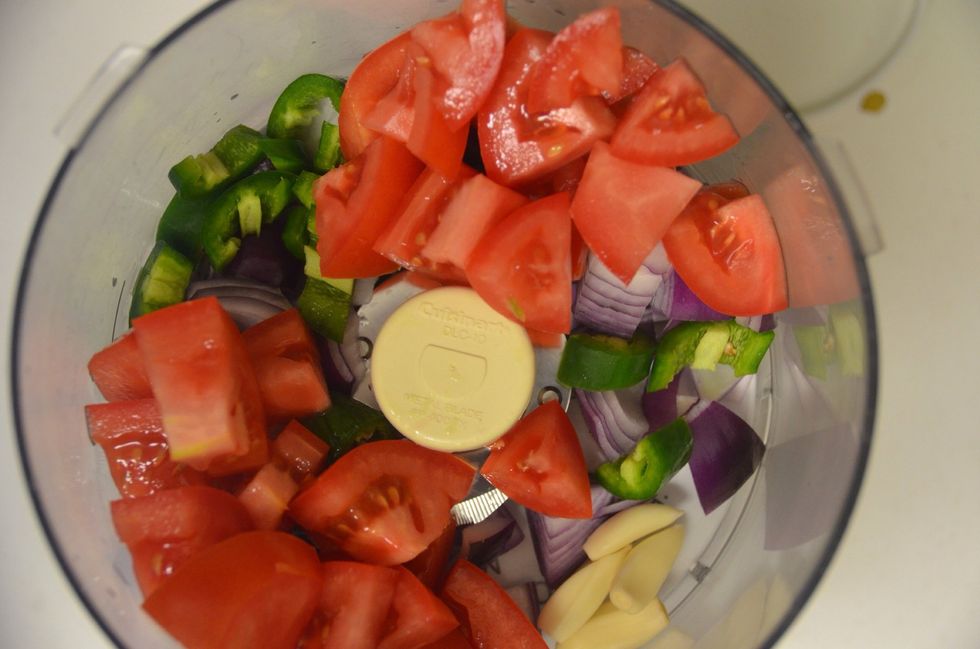 Dice the onions tomatoes and Serrano peppers and add to the food processor. Peel the garlic and add that as well. Churn it to form a purée.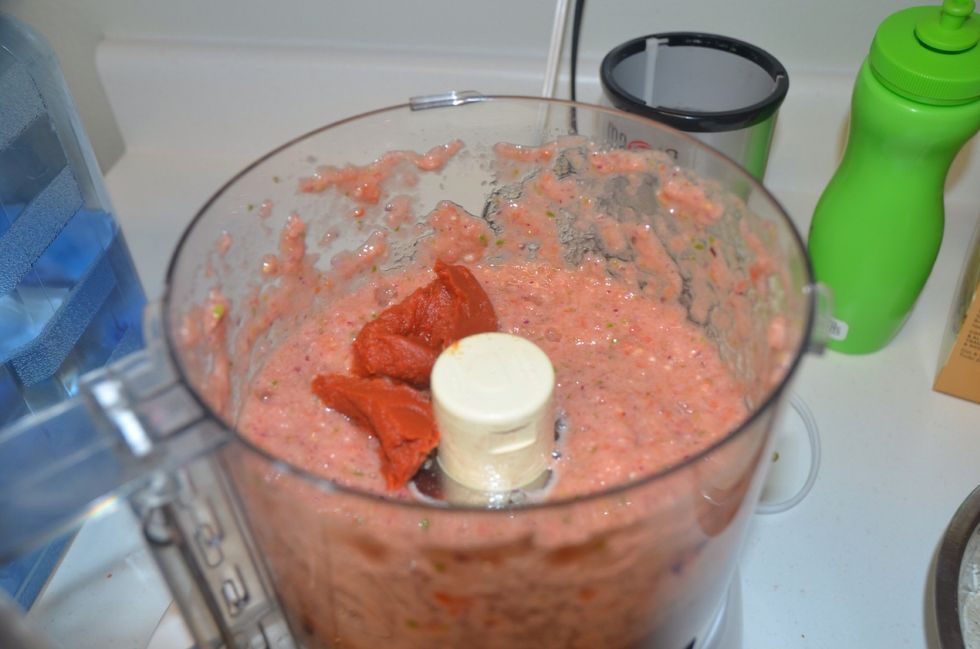 Purée will look something like this.. Then add the tomato paste. (Tomato paste gives a nice dark red color and enhances the flavor.)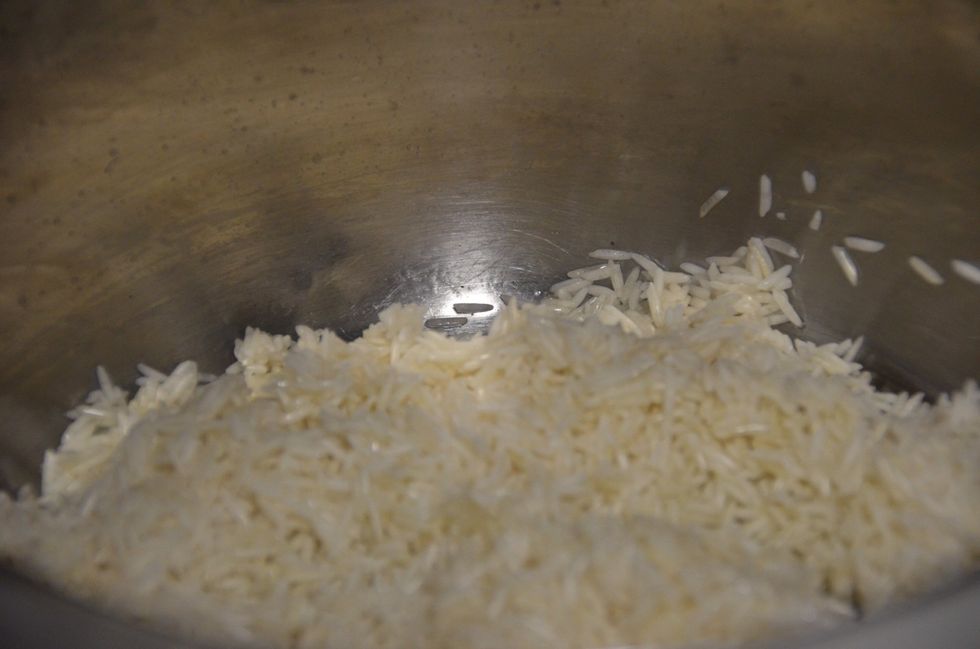 Wash the rice with cold water and drain. Heat olive oil on a medium heat and add the rice.. Sauté for 7-8 mins until its golden brown. Keep stirring.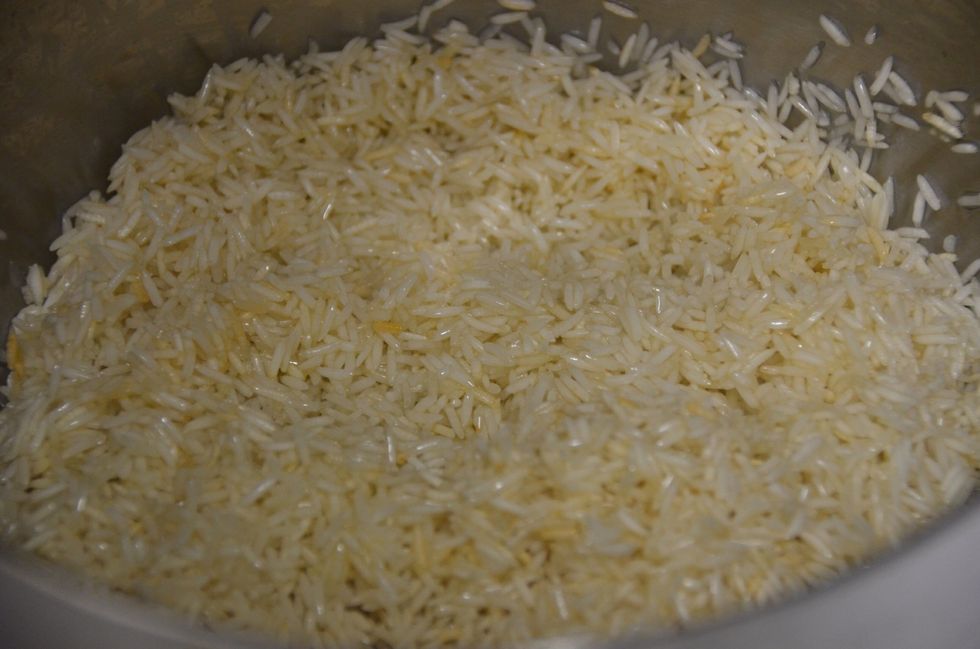 This is how it looks once its sautéed .. (Light brown in color)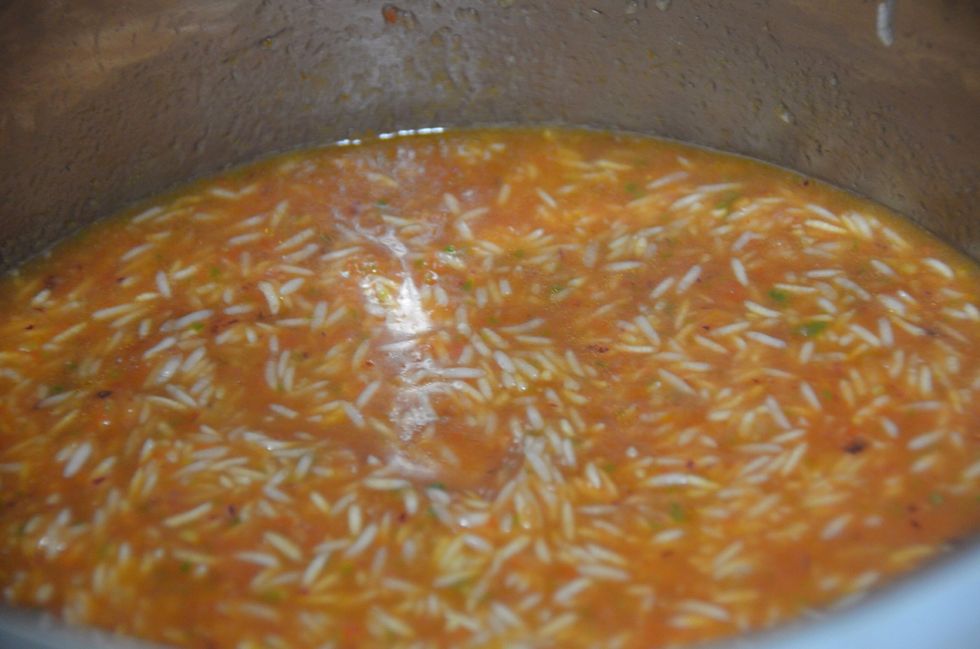 Now add the purée to the rice and 1/2 a cup of water.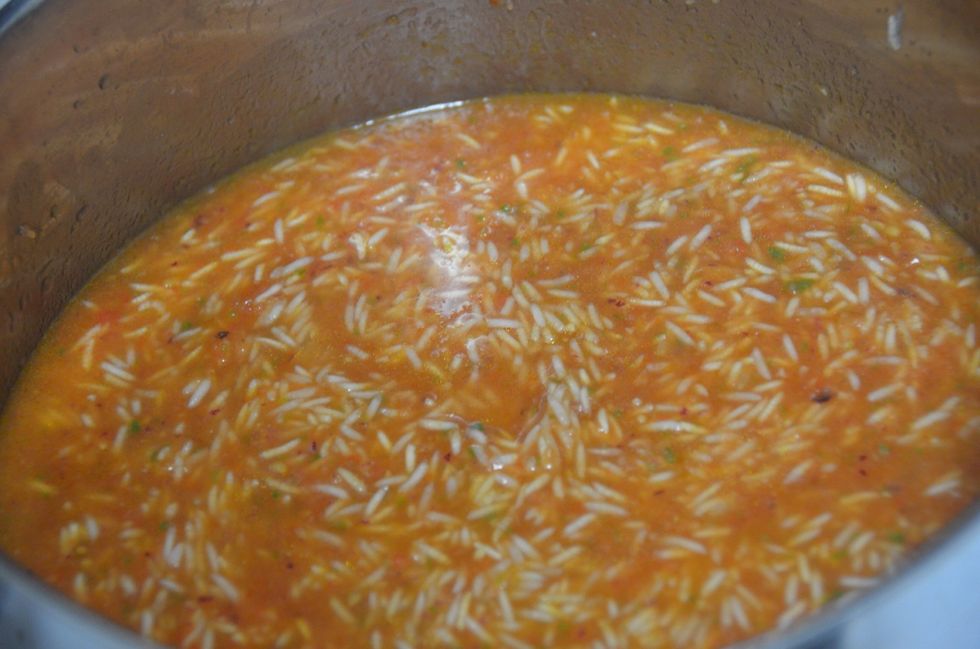 You can add more water if you think the purée is too thick. Add salt and stir the rice. Cover and cook (15 min)until rice is completely cooked and the purée is absorbed.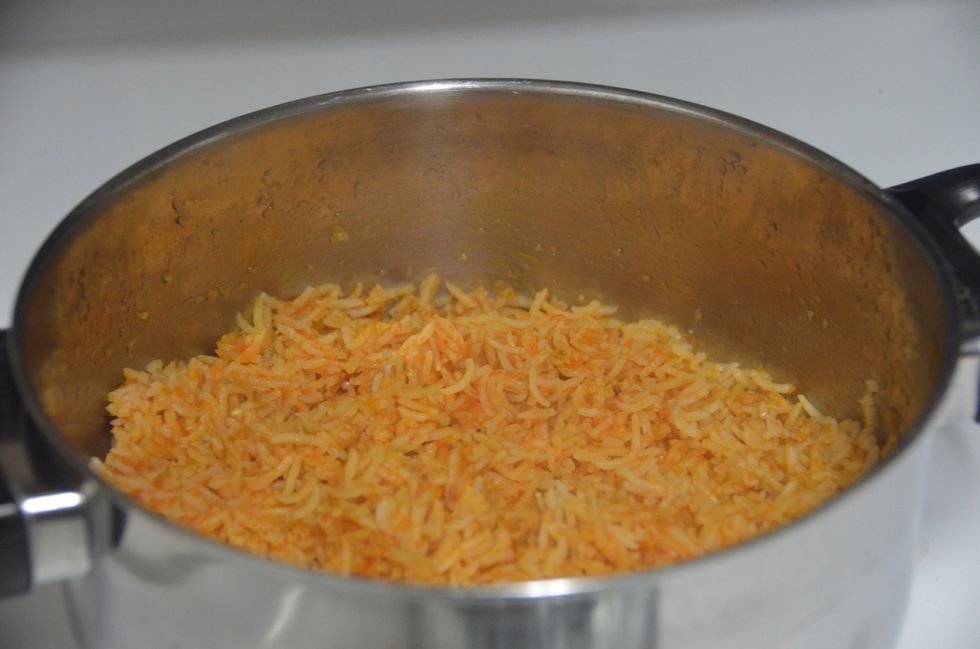 Rice is ready!!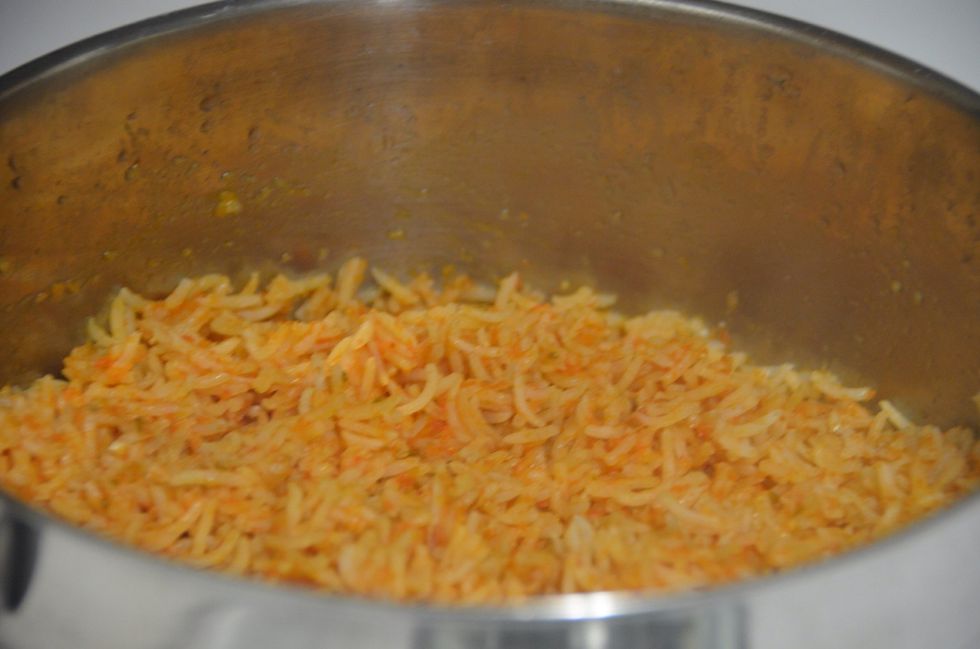 Enjoy it with beans and corn tortilla or you can use it as a stuffing for chile relleno!! Beans and chile relleno recipe coming soon :)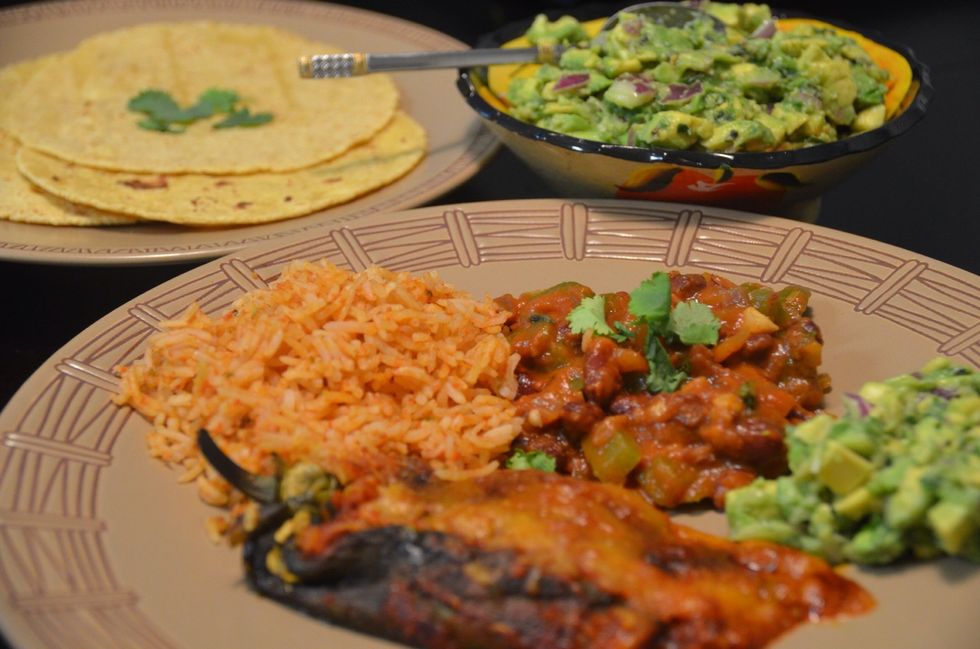 Enjoy!! Tip- you can serve this with a side of Mexican beans(http://snp.gd/tbcgym) guacamole (http://snp.gd/tbcgeq) and corn tortilla or stuffing for chile releno(http://snp.gd/tbcgyw)
1.0c Rice
1/2 Serrano peppers
1.0 Onion
2.0 Roma Tomatoes
4.0 Garlic cloves
2.0Tbsp Tomato paste
Salt to taste
Olive oil