Chocolate in chili you may ask? I say Oh Yes! Try it, you'll love it. I discovered this recipe in Taste of Home Healthy Cooking Magazine. Yes, it's healthy too! This is a slow cooker recipe.
67
*Tip: if you can't find Mexican chocolate, you can use semi sweet chocolate and add cayenne pepper. How much, is your choice depending on how spicy you like it.
Get out your slow cooker. Rinse & drain beans, chop fresh veggies & chocolate.
In your slow cooker, combine beans, veggies, & chocolate.
In a bowl or large measuring glass, combine the water, tomato paste, cornmeal, chili powder, salt, oregano, & cumin until smooth.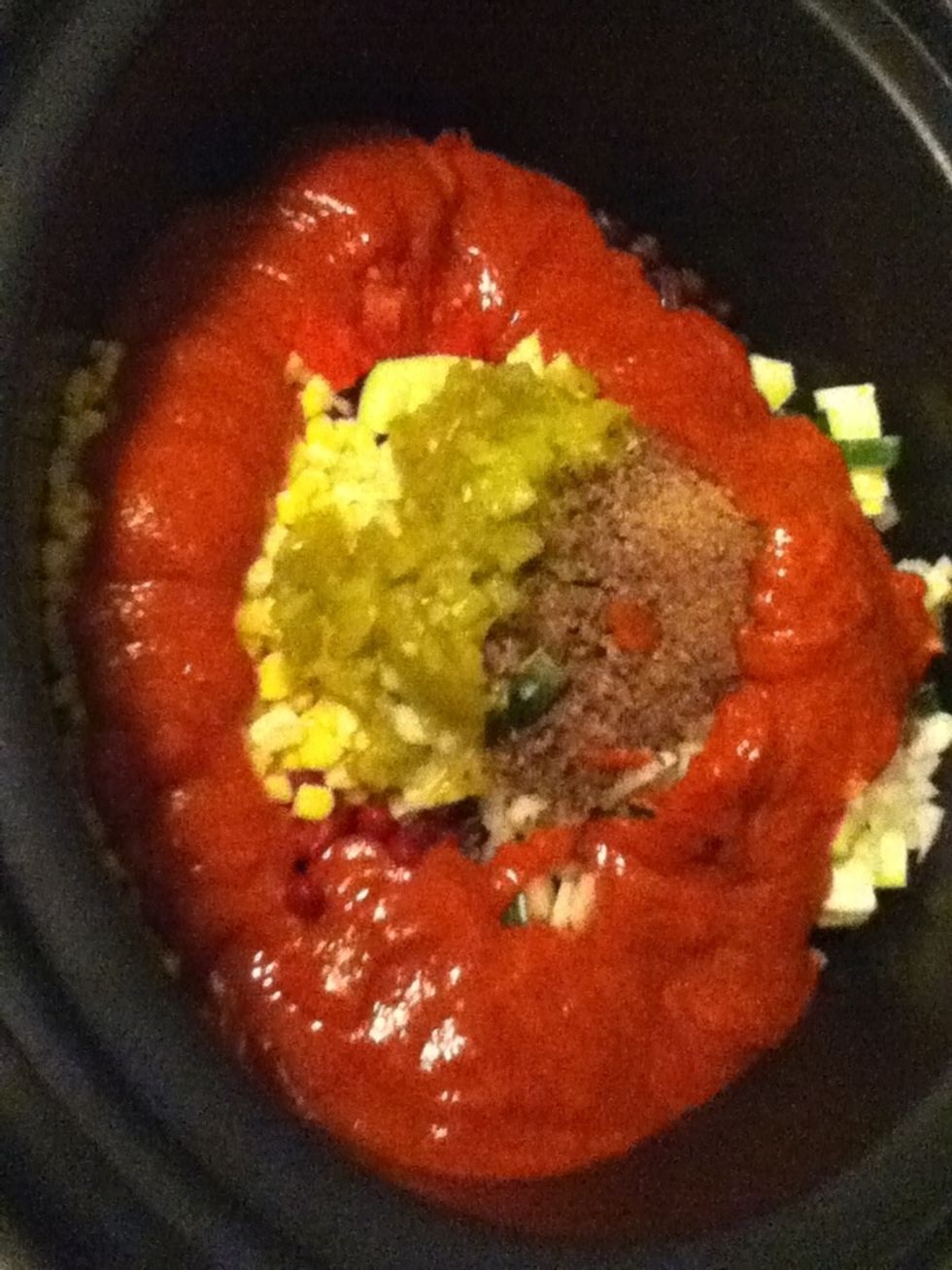 Pour into slow cooker. Stir to combine everything.
Cover and cook on low for 6-8 hours or until vegetables are tender. Serve with toppings of your choice.
Nutritional facts according to Taste of Home: 1cup chili, no toppings, equals 216 calories, 1g fat, 0 cholesterol, 559mg sodium, 43g carbohydrates, 10g fiber, 11g protein. Use only as a guide.
1.0 Can kidney beans, rinsed, drained
1.0 Can black beans, rinsed, drained
1.0 Can diced tomatoes, undrained
1/2c Frozen corn
1.0 Large onion
1.0 Medium zucchini, chopped
1.0 Medium red bell pepper, chopped
1.0 Can chopped green chiles
1.0oz Mexican chocolate, chopped
1.0c Water
1.0 Can tomato paste
1.0Tbsp Cornmeal
1.0Tbsp Chili powder
1/2tsp Salt
1/2tsp Dried oregano
1/2tsp Ground Cumin