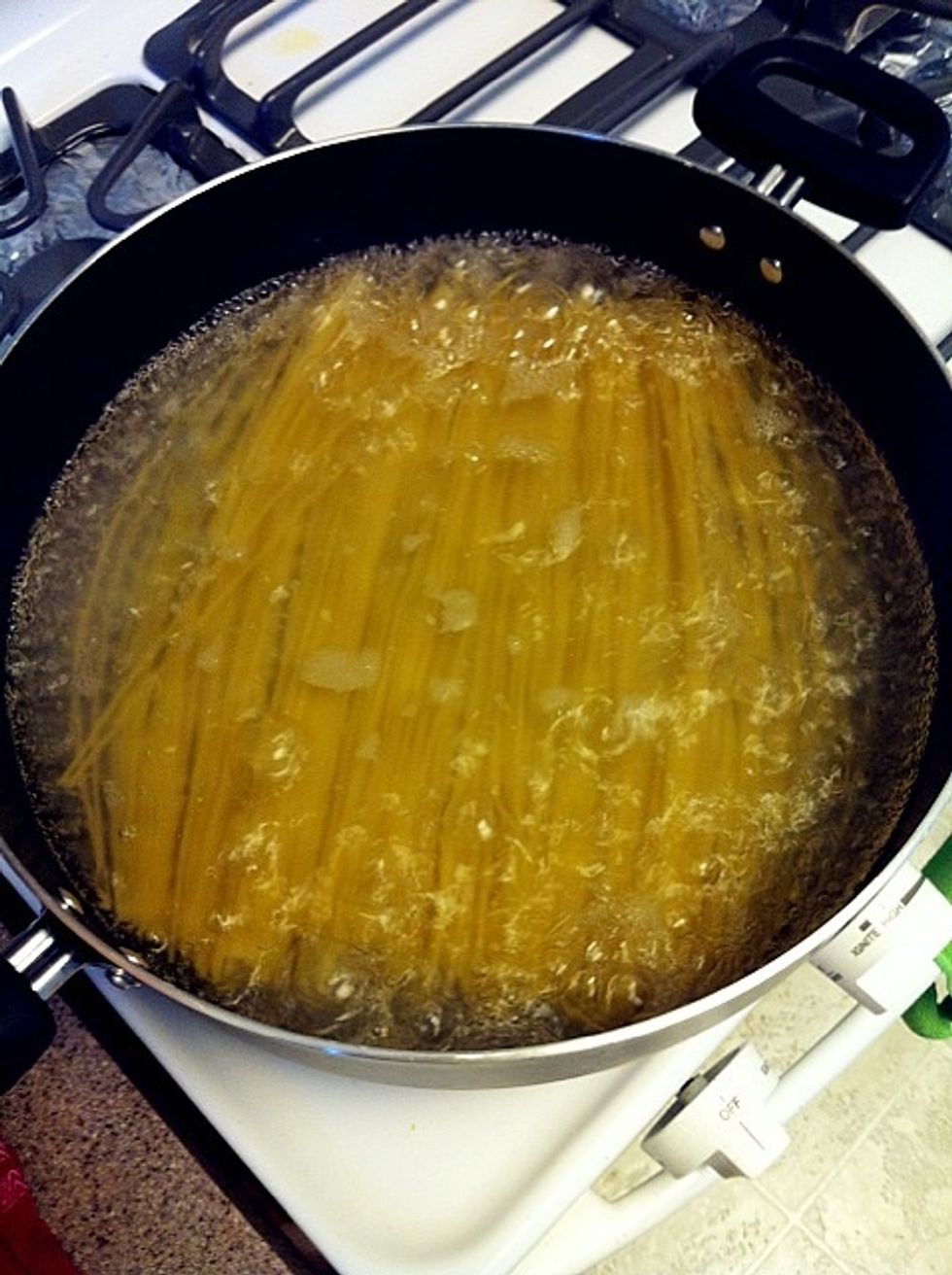 Add salt into 3 quarter waters and boil it. Then, put the spaghetti into the pan and cook for about 10 minutes. Put it on a plate after that.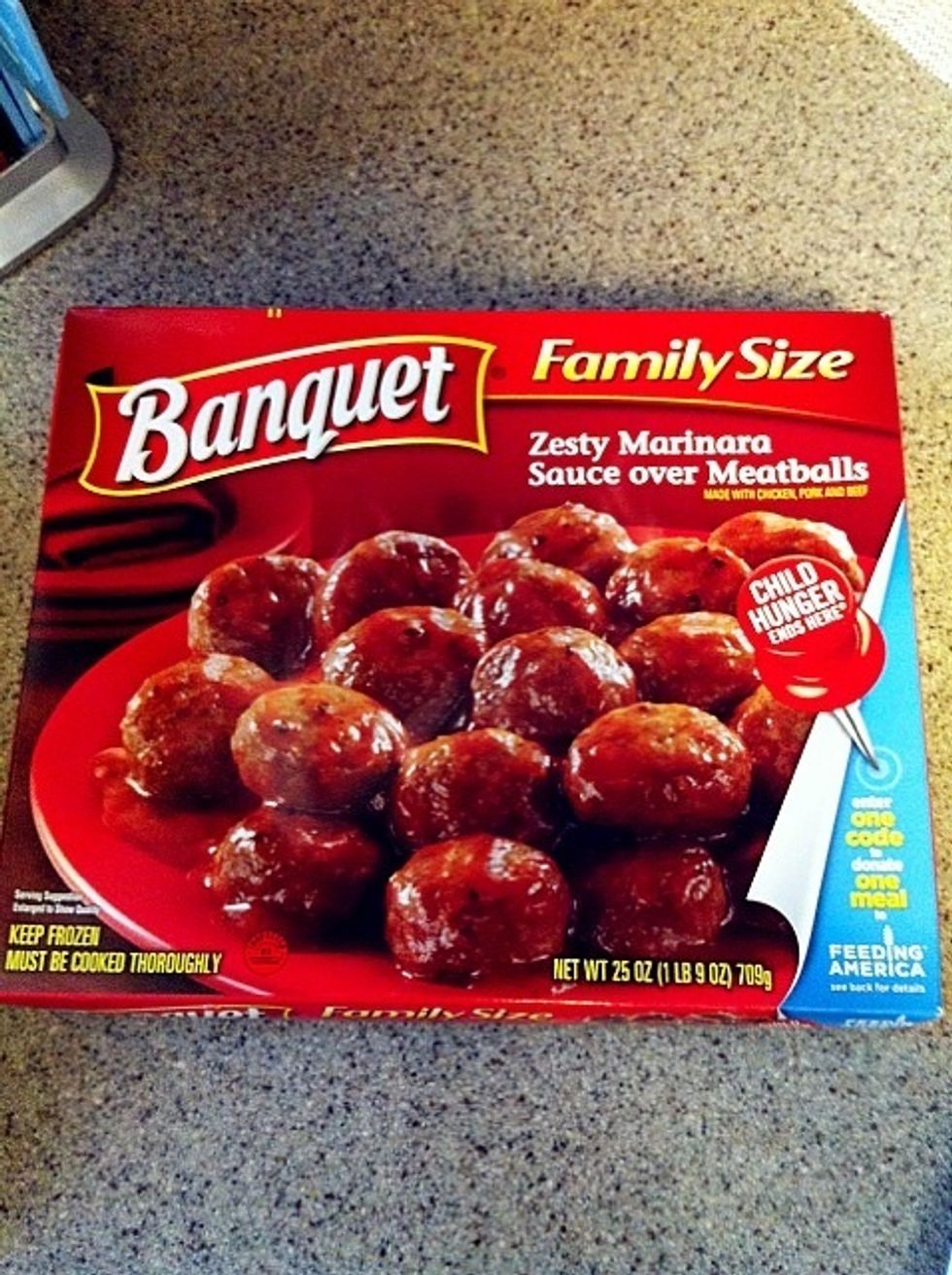 This is the meatball I normally cook for the spaghetti (20 pieces meatballs in package) (for 2 to 4 pax)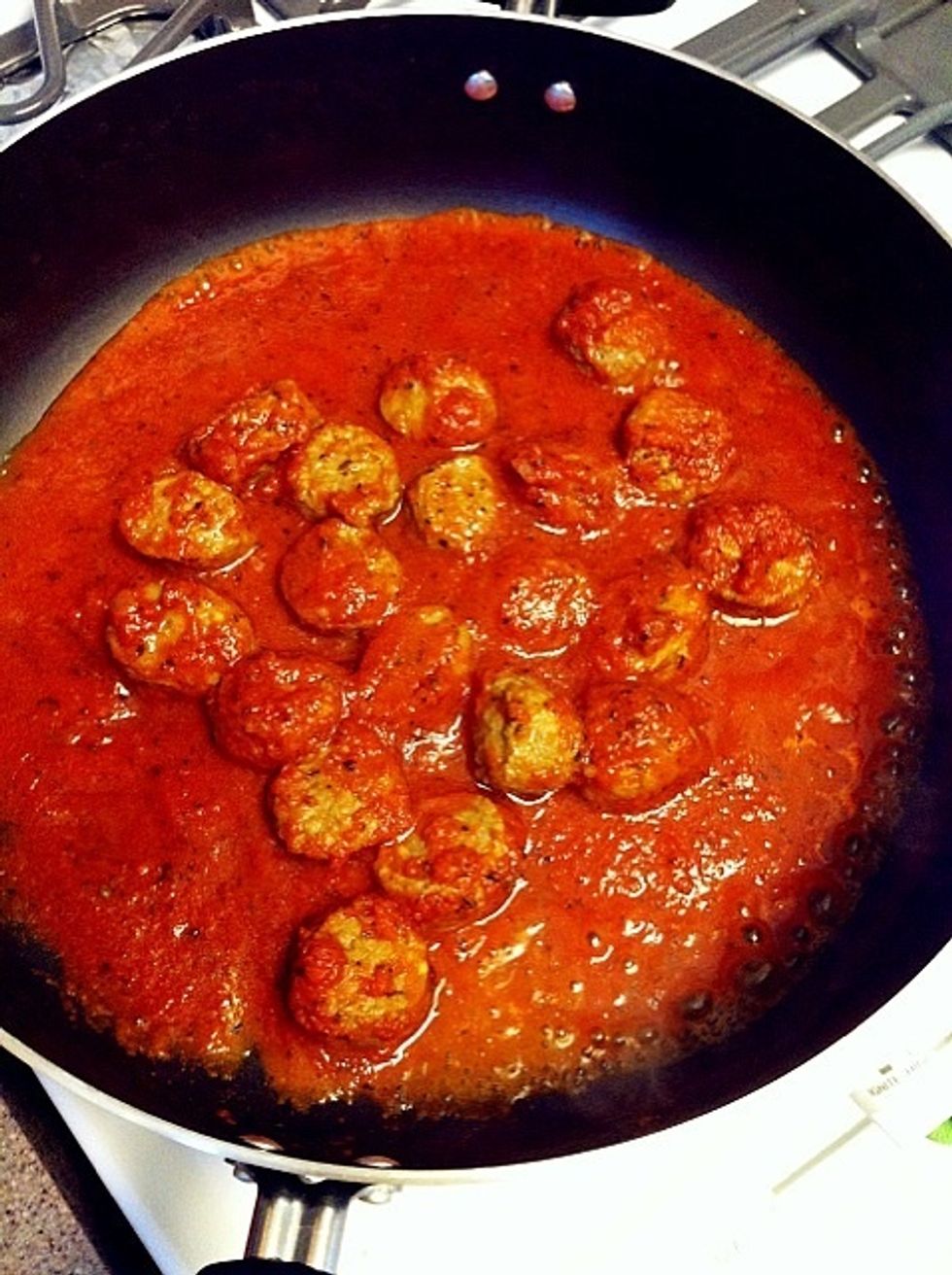 Heat up or cook the meatballs about 5 to 8 minutes.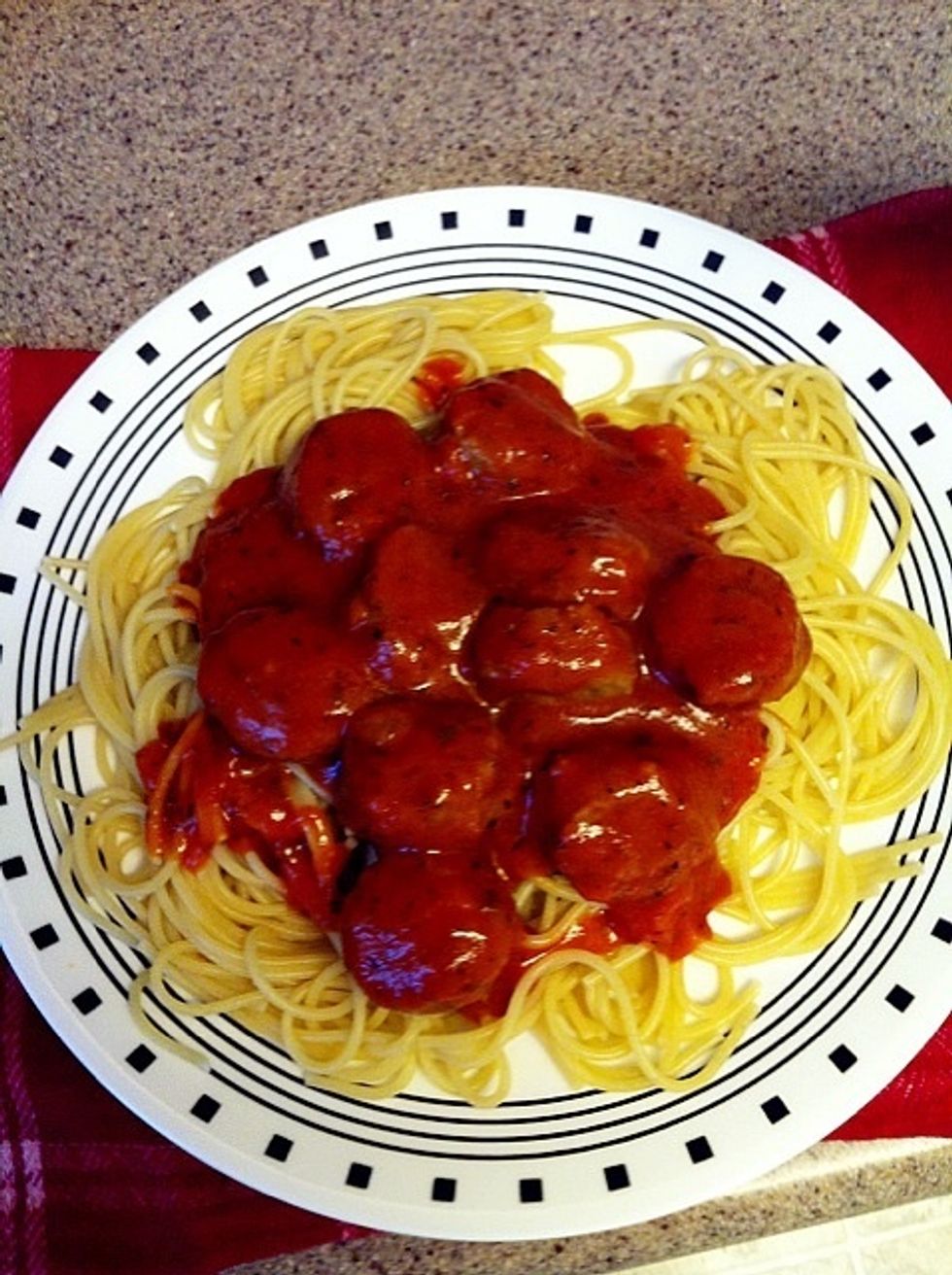 Put the meatballs on top of spaghetti. Serve in hot and ready to eat! Enjoy~
1/2 package of Spaghetti
2.0tsp Salt
1.0 Package of Meatballs