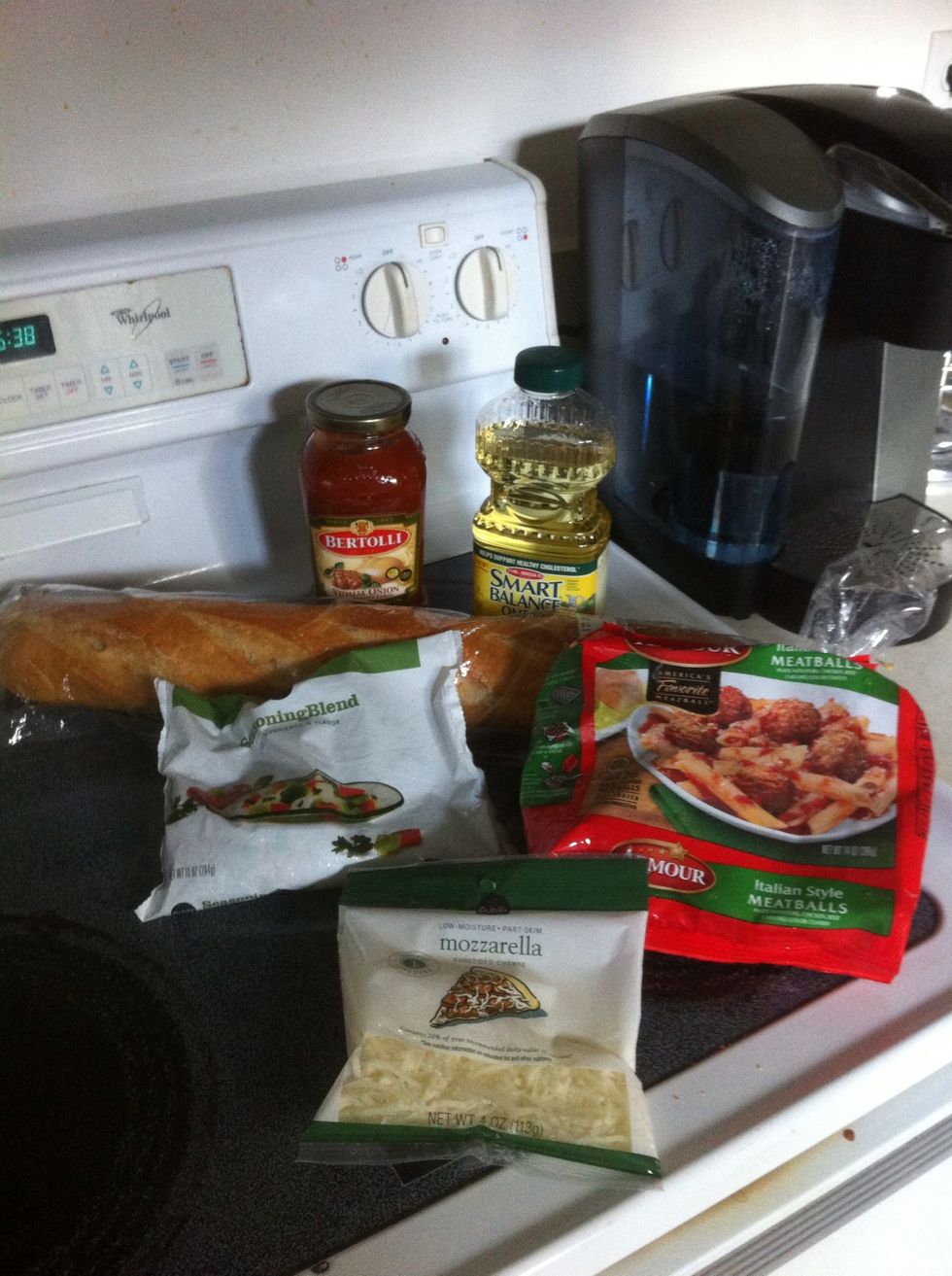 Ingredients
Preheat oven to 350. Meanwhile, slice your bread. Brush each slice with olive oil. Line the bottom and the side with bread slices, oil side down...slightly overlapping the slices on the side.
Bake bread for about 5-10 minutes or until the edges are golden brown. In a separate bowl mix meatballs, bell pepper & onion mix, & spaghetti sauce to coat.
Remove the bread from the oven and spoon meatball mixture into a dish on top of the bread. Return to oven and bake for 25-30 minutes or until thoroughly heated through in the center.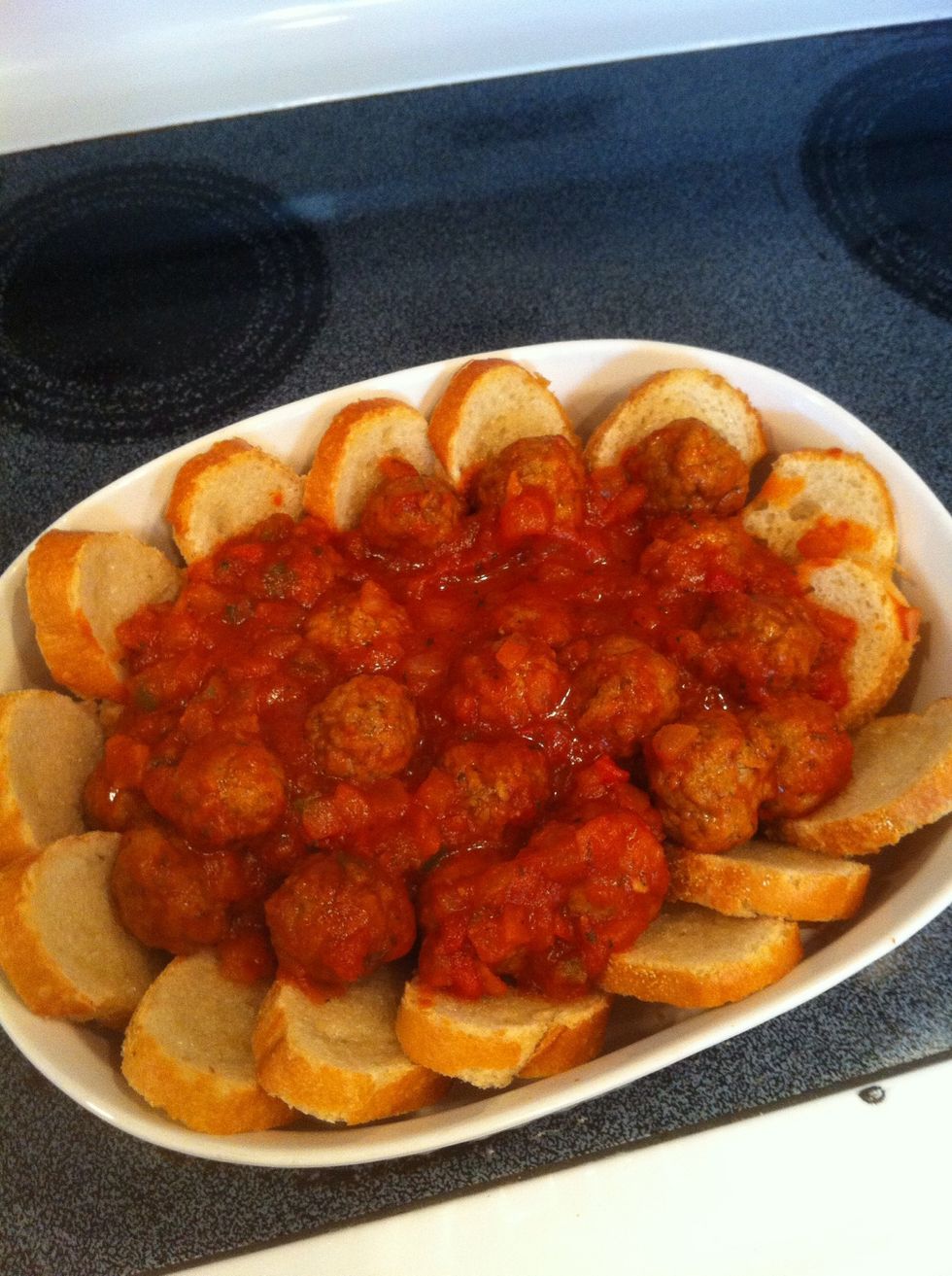 Steps 2-4
Pull it out at about 25 minutes and cover with the mozzarella cheese and bake it for another 5 minutes or so. Enjoy :) Thanks to the blog Pearls, Handcuffs, & Happy Hour for the recipe!!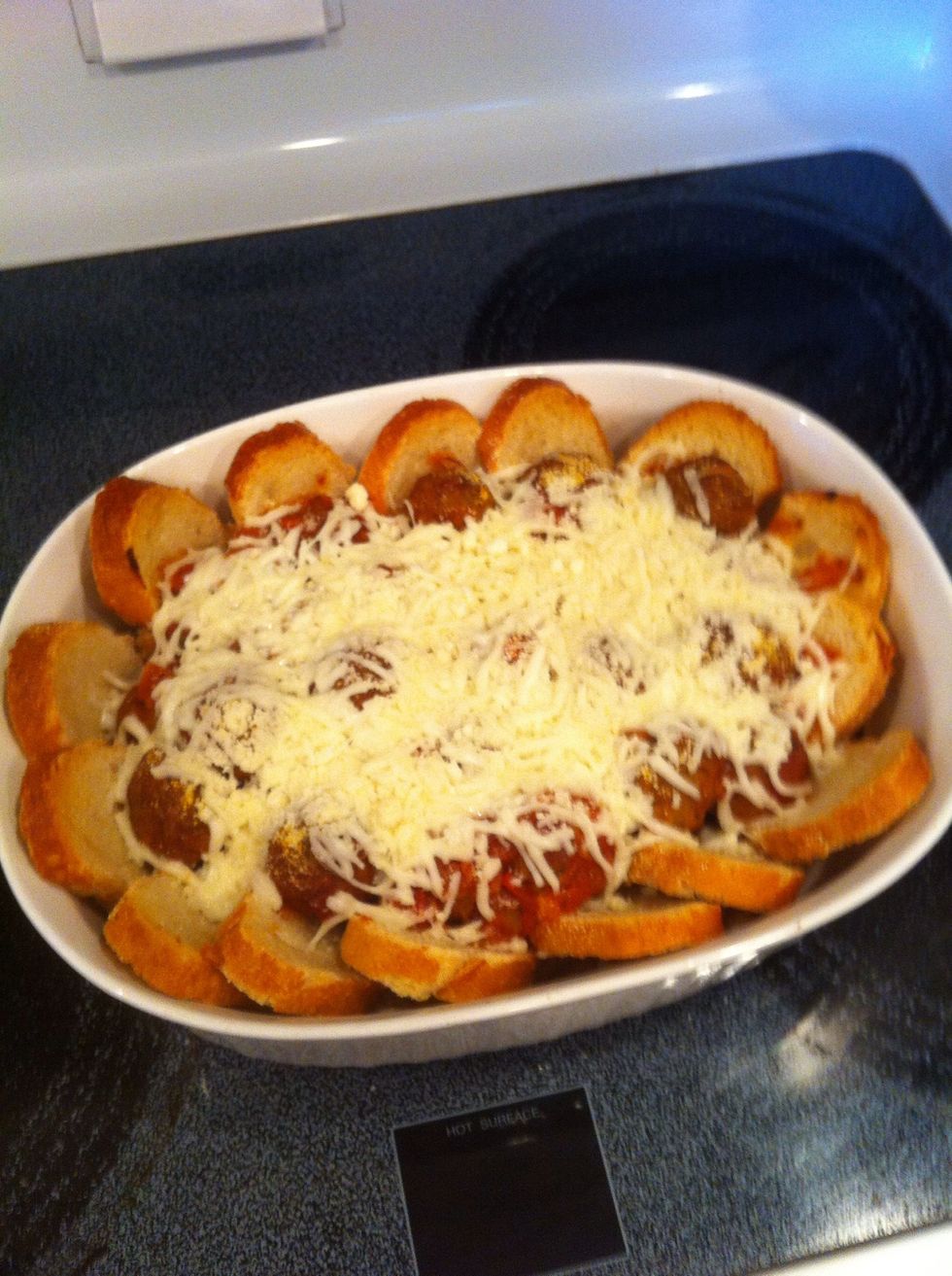 Yummy!!
1.0 Baguette French Bread
Olive Oil
1.0 Package frozen Italian meatballs, bite sized
1.0 Pkg onion & bell pepper mixed, thawed
1/2c Spaghetti sauce
1.0c Mozzarella cheese