How to cook meat loaf that looks like you spent all day
Cook Meat Loaf That Looks Like You Spent All Day
11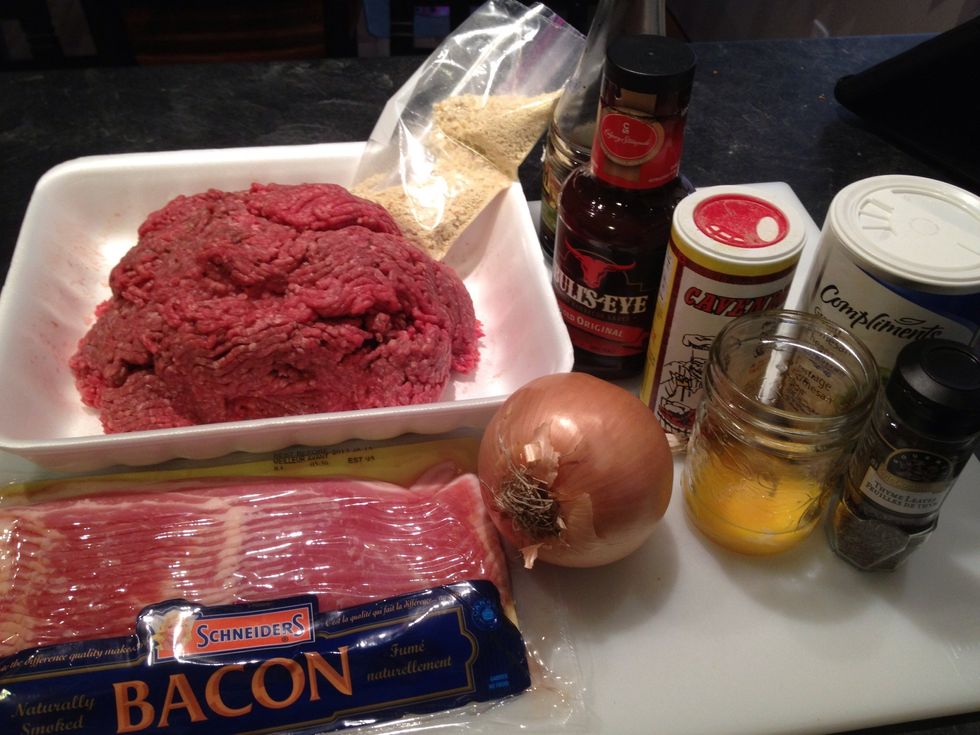 Get all your stuff ready and preheat oven to 350 f. Then wash your hands... You know where they have been... Right!!!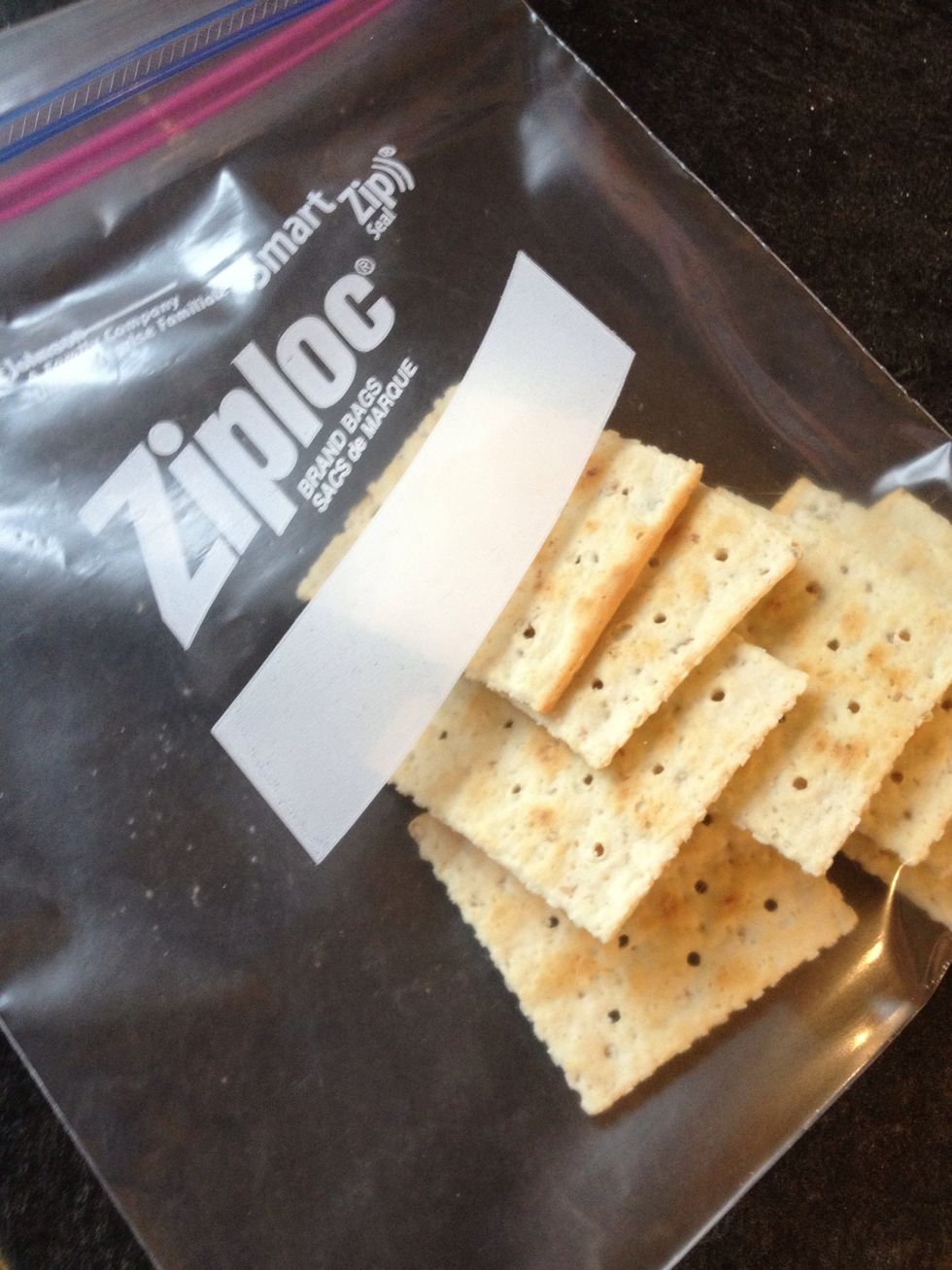 Easy cracker crumbs ... Add to ziplock bag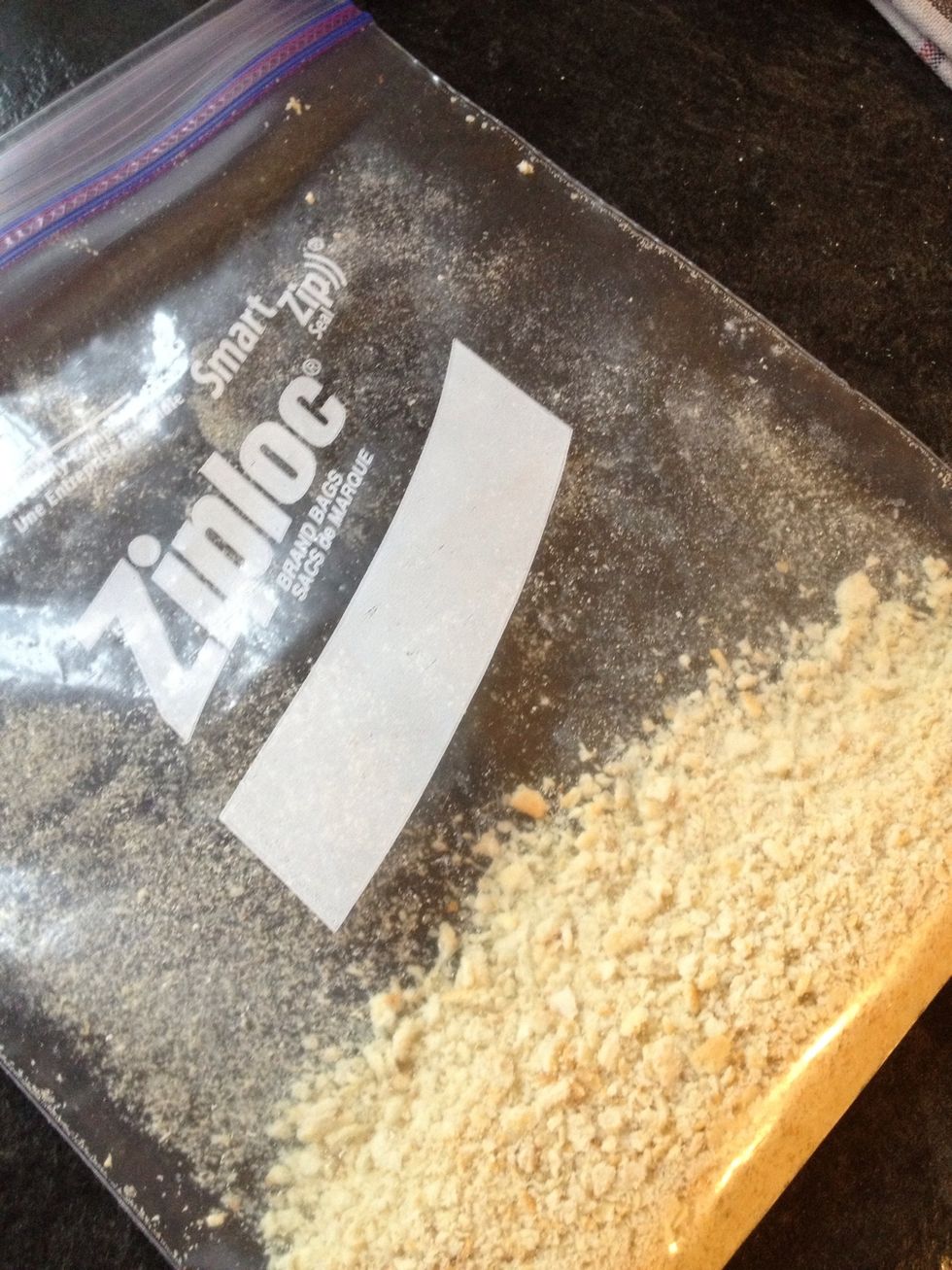 Beat the hell out of bag and... Like magic you have crumbs.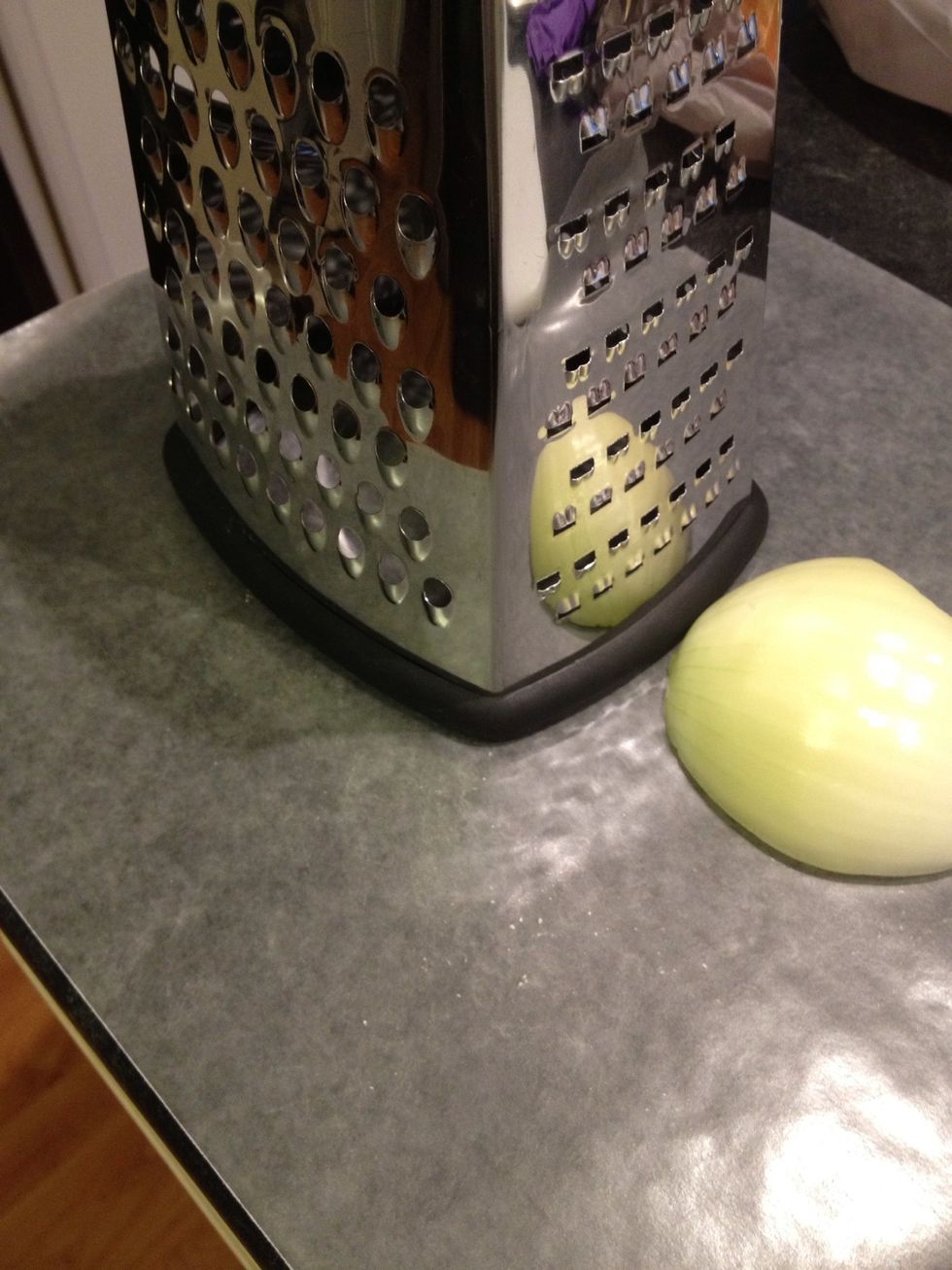 Put down some wax paper and grate 1/2 a large Spanish onion .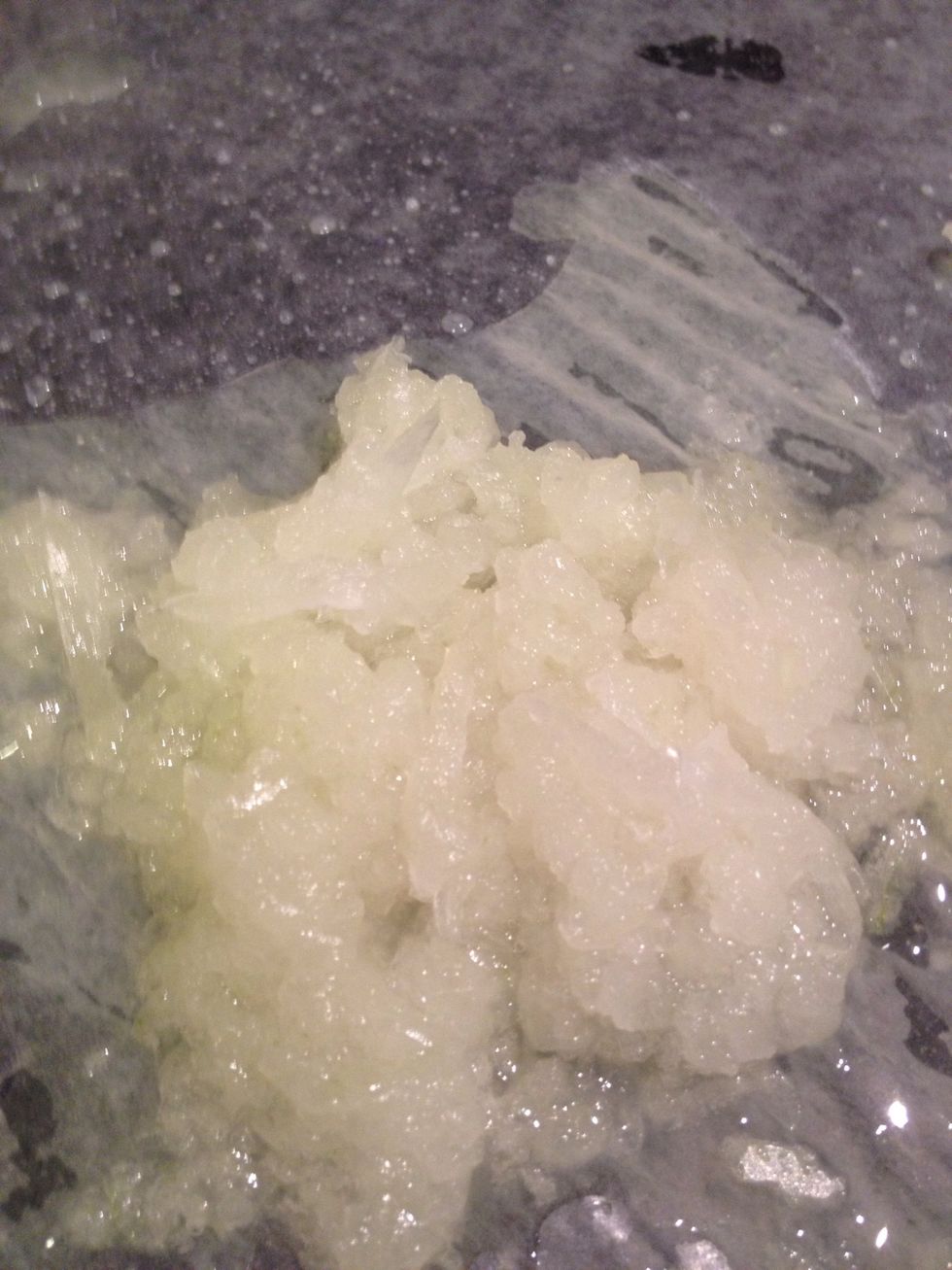 Easy work , no tears and you just dump the onion into a glass jar or large cup. Toss away paper and it's that simple. No mess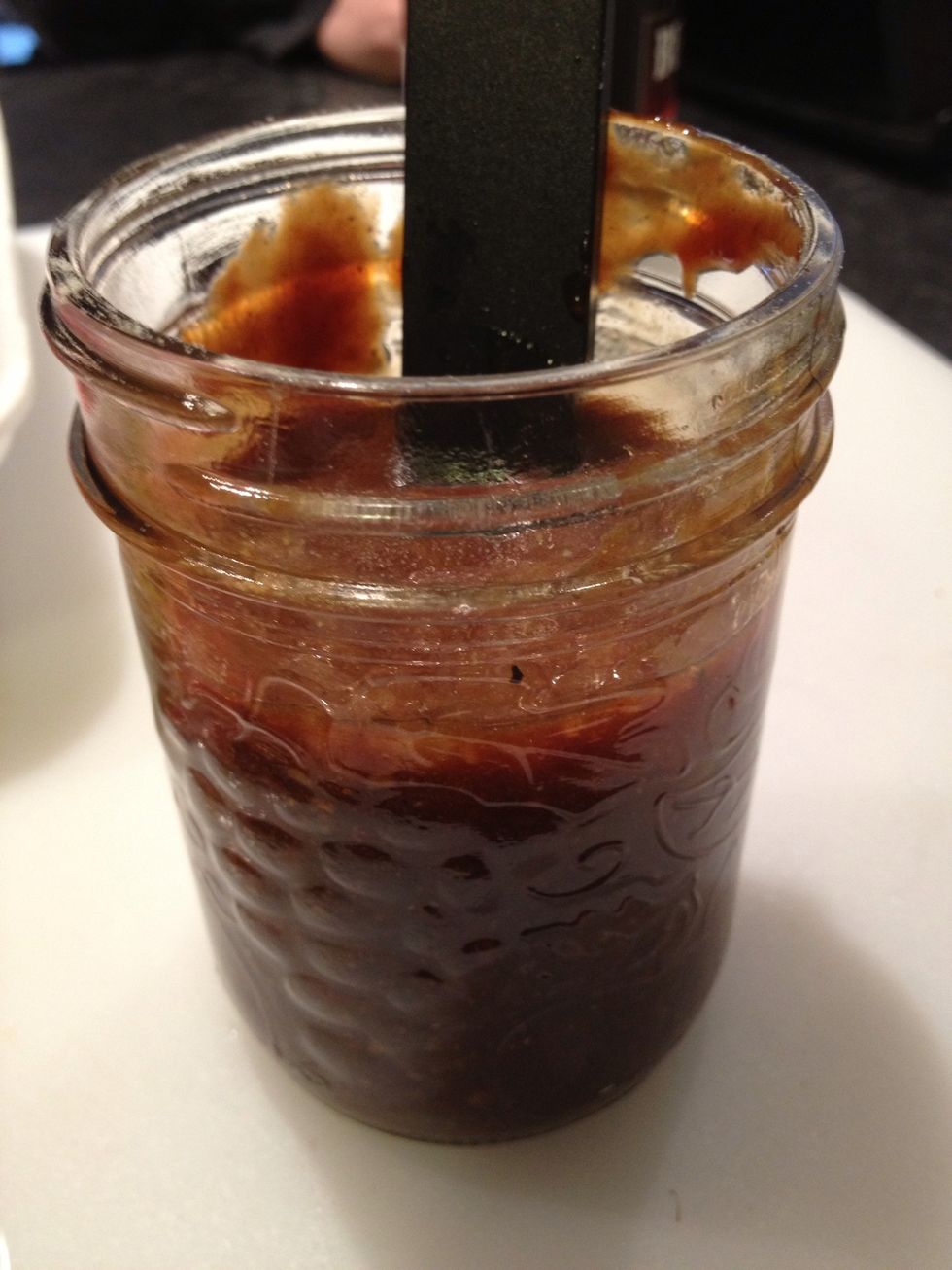 With the exception of the cracker crumbs , meat and bacon. Add everything else and mix into a thick liquid.
Add cracker crumbs to ground meat and mix well. Try to avoid over mixing. Then add the liquid mix and mix well
Form into a loaf shape on a greased pan. That will allow the grease to dip away . Helps to add some water to the bottom pan to keep the smoke down.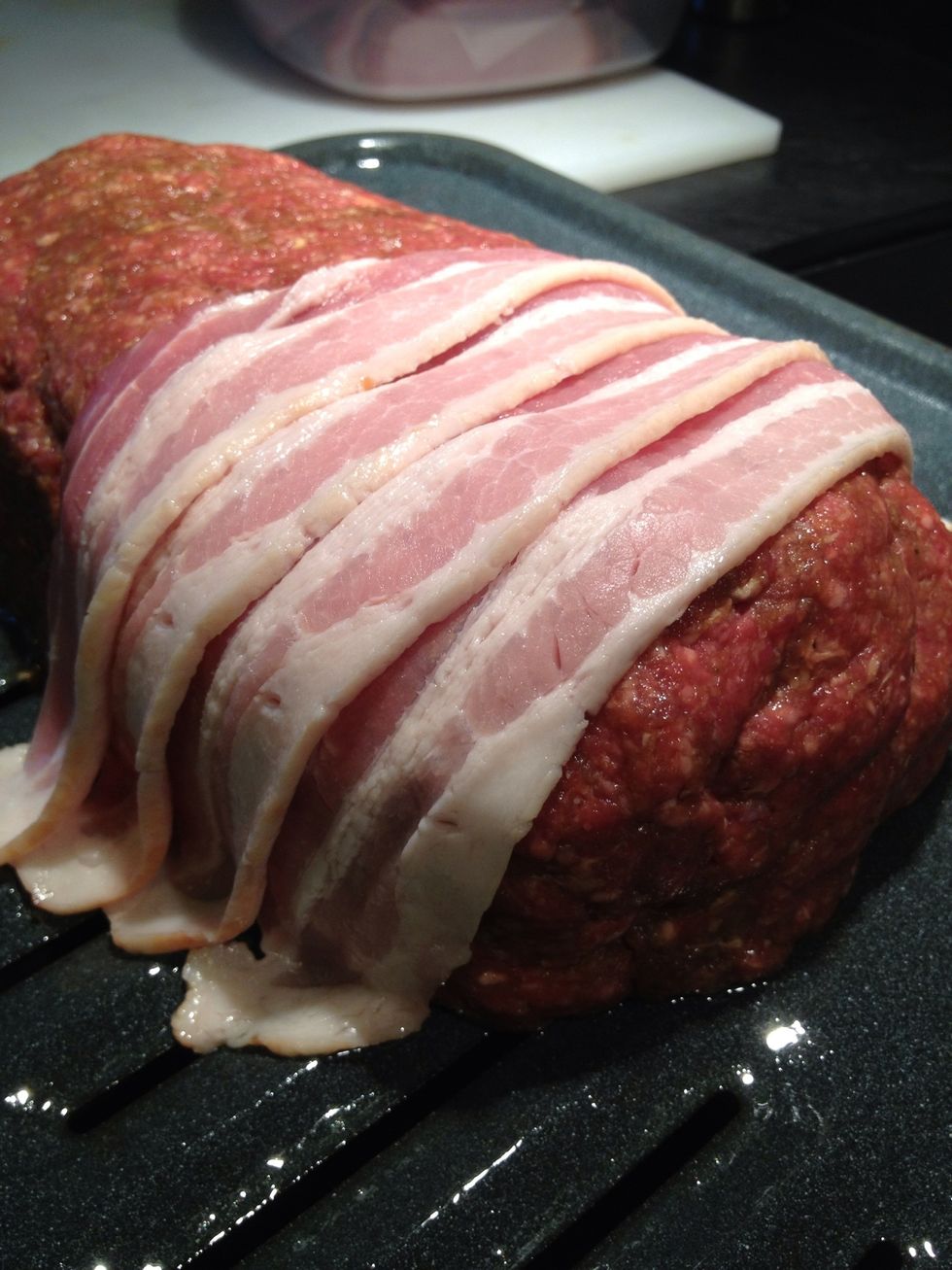 Add bacon over top and overlap each slice until it looks like... Next slide please !!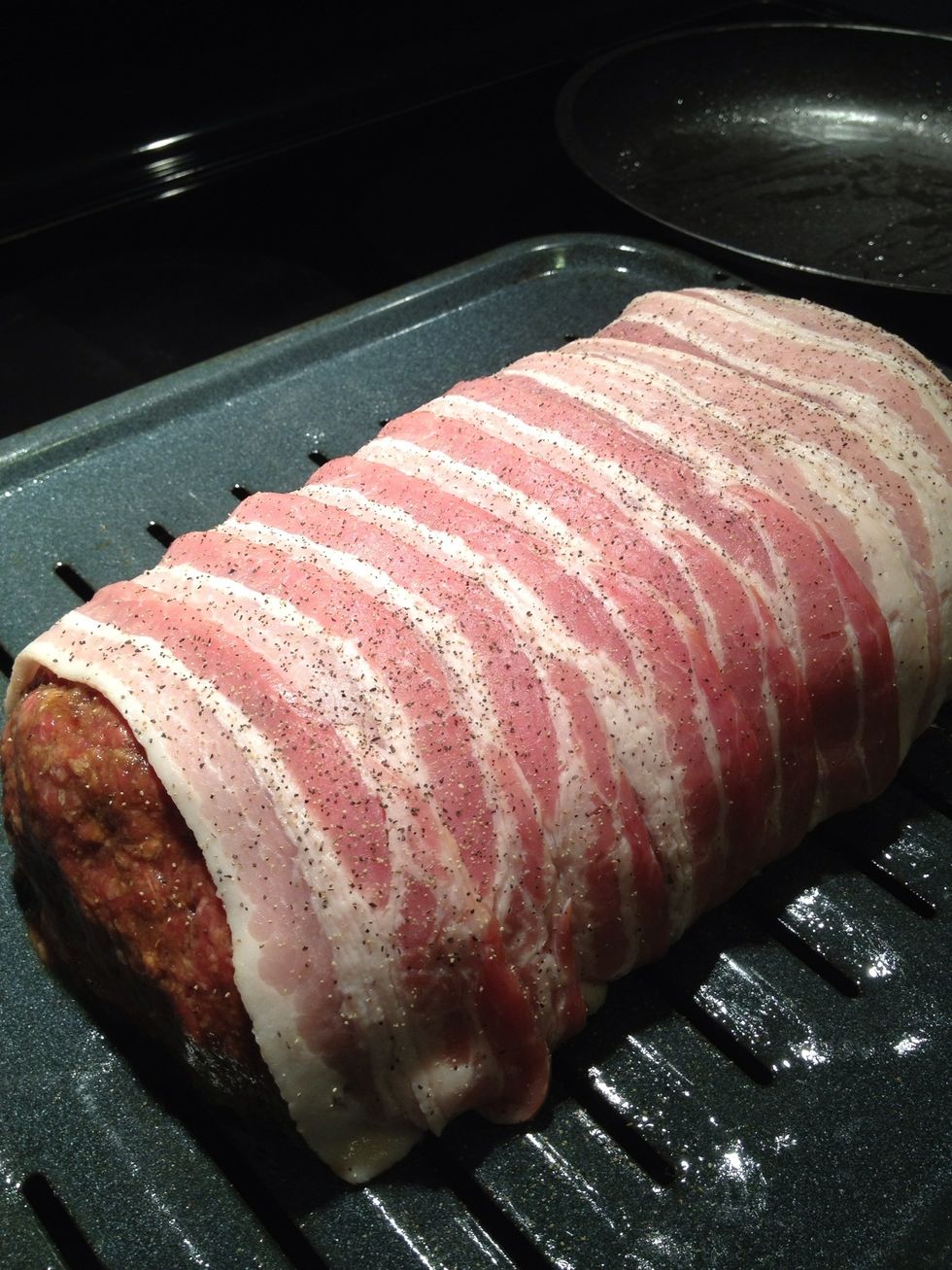 It' should look like this . Sprinkle with some black pepper and use a butter knife to tuck the bacon just under.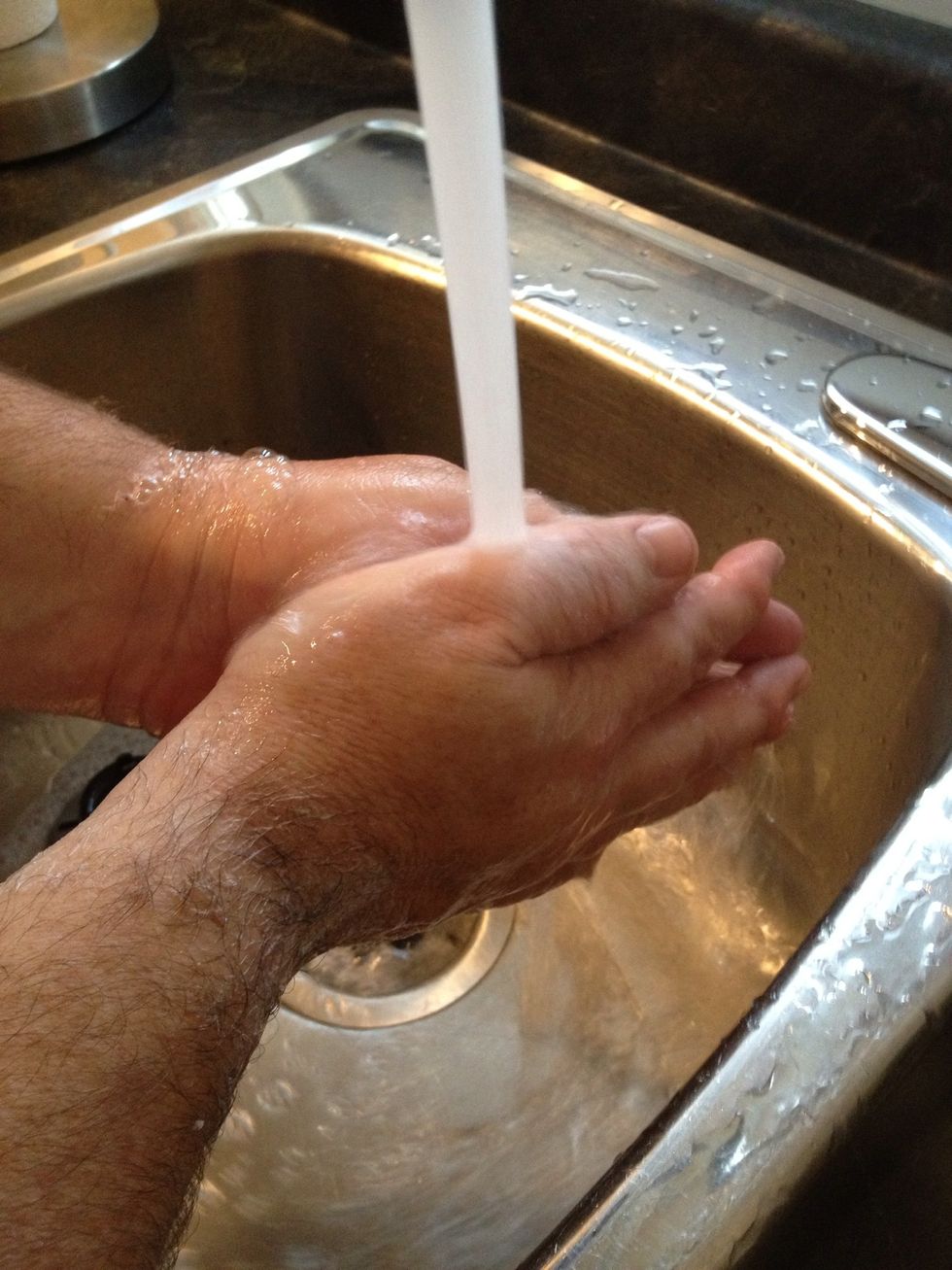 Wash those meat hands.... Nothing worse than getting a case of the "ASS Worms"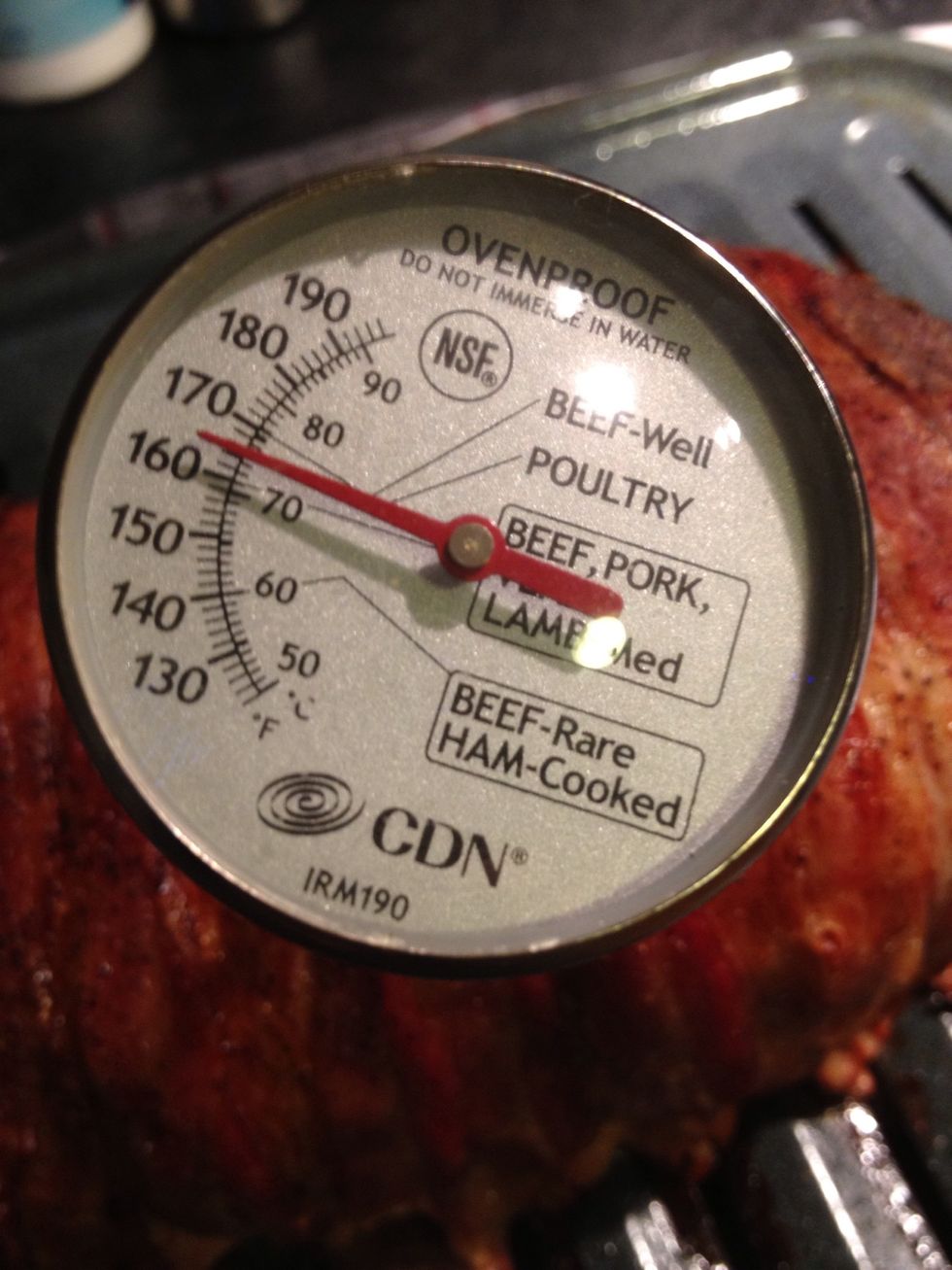 Bake 60-75 mins . You need to get the magic 165f to kill the bacteria. You can usually remove from oven at 160f and it will keep cooking its way to 165f.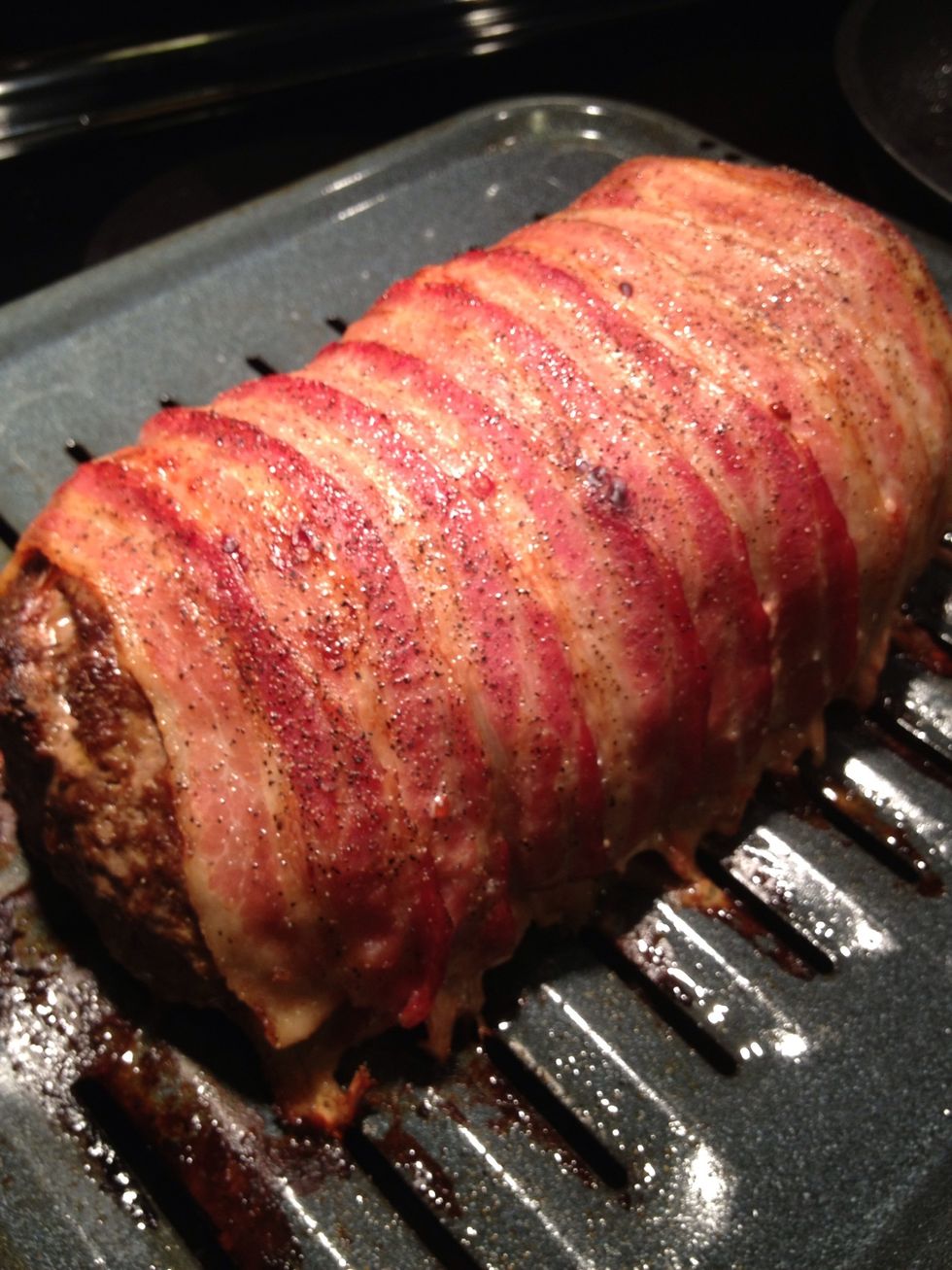 It's done ... Looks and tastes great. Makes even better next day sandwiches. Change what you add each time.. Add feta or roasted Red peppers. Etc. it's meatloaf not brain surgery .. Play a-little.
3.0lb Ground beef or a mix of ground meats .
2.0 Egg yolks ( no egg white)
10.0 Slices of bacon ( more or less)
10.0 Crackers crushed. ( more or less)
3.0Tbsp Parmesan cheese
2.0Tbsp Soya sauce
3.0Tbsp BBQ sauce
1.0Tbsp Greek spice
2.0tsp Thyme
1/2 Spanish onion
1/8tsp Black pepper