Masaman Curry is a Thai curry dish that is Muslim in origin.
33
ingredients Masaman Paste : Shallot, dried chili, spices, garlic, peanut, lemon grass, salt, galangal, shrimp paste. mixed all ingredients with mortar.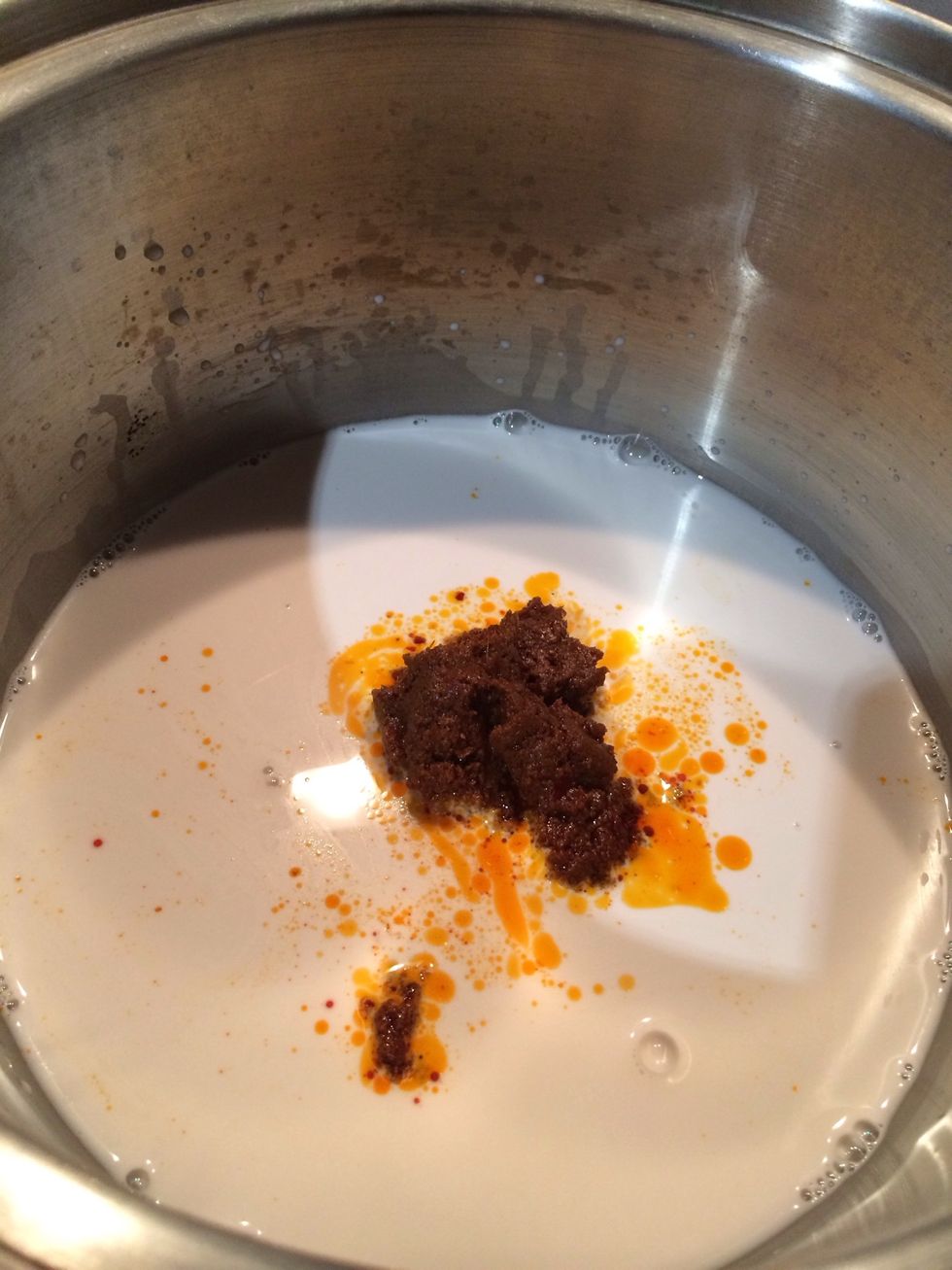 fried Masaman paste with coconut milk just a little until boil.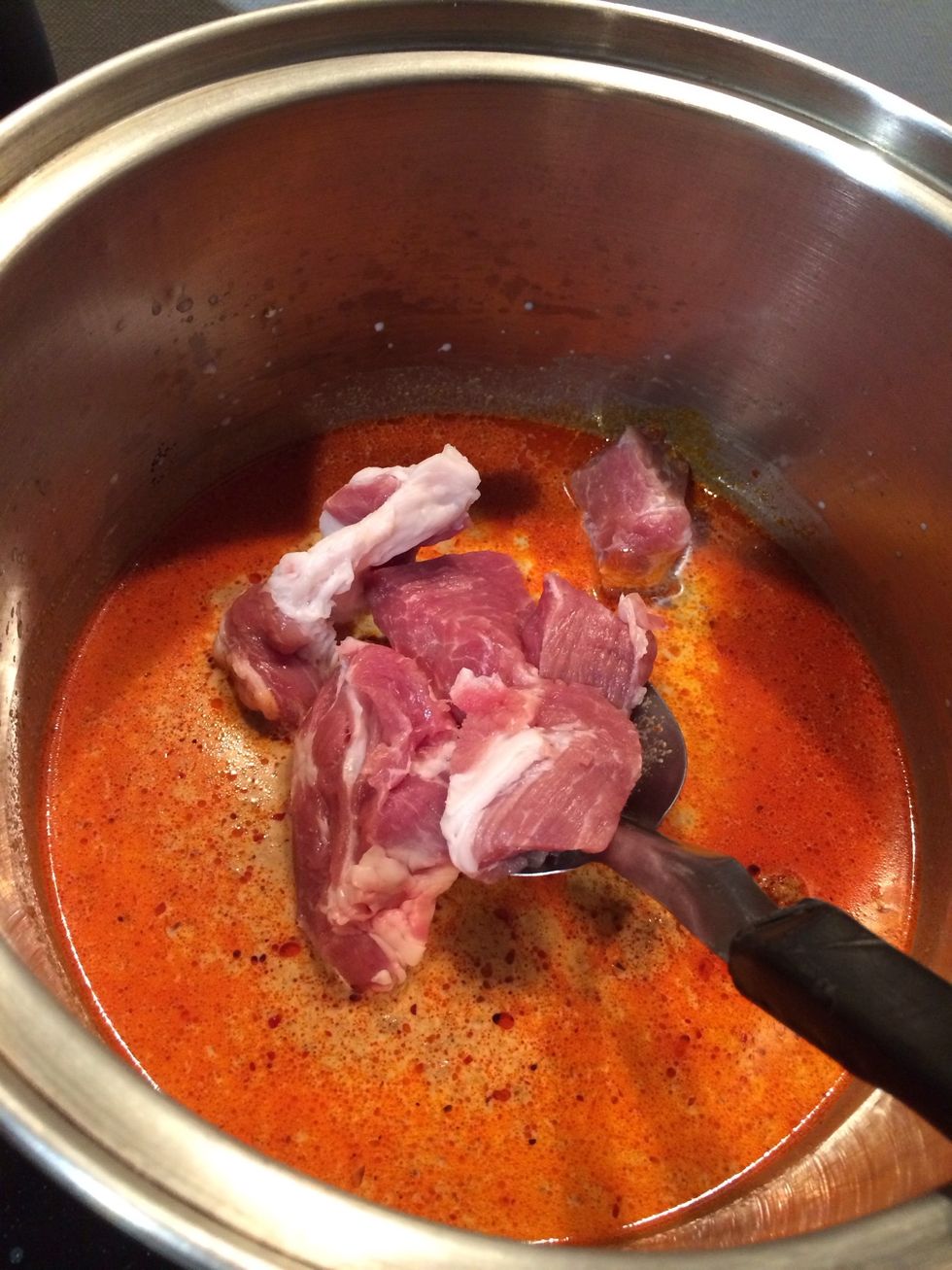 add your favorite meat (except seafood) and stir until boil.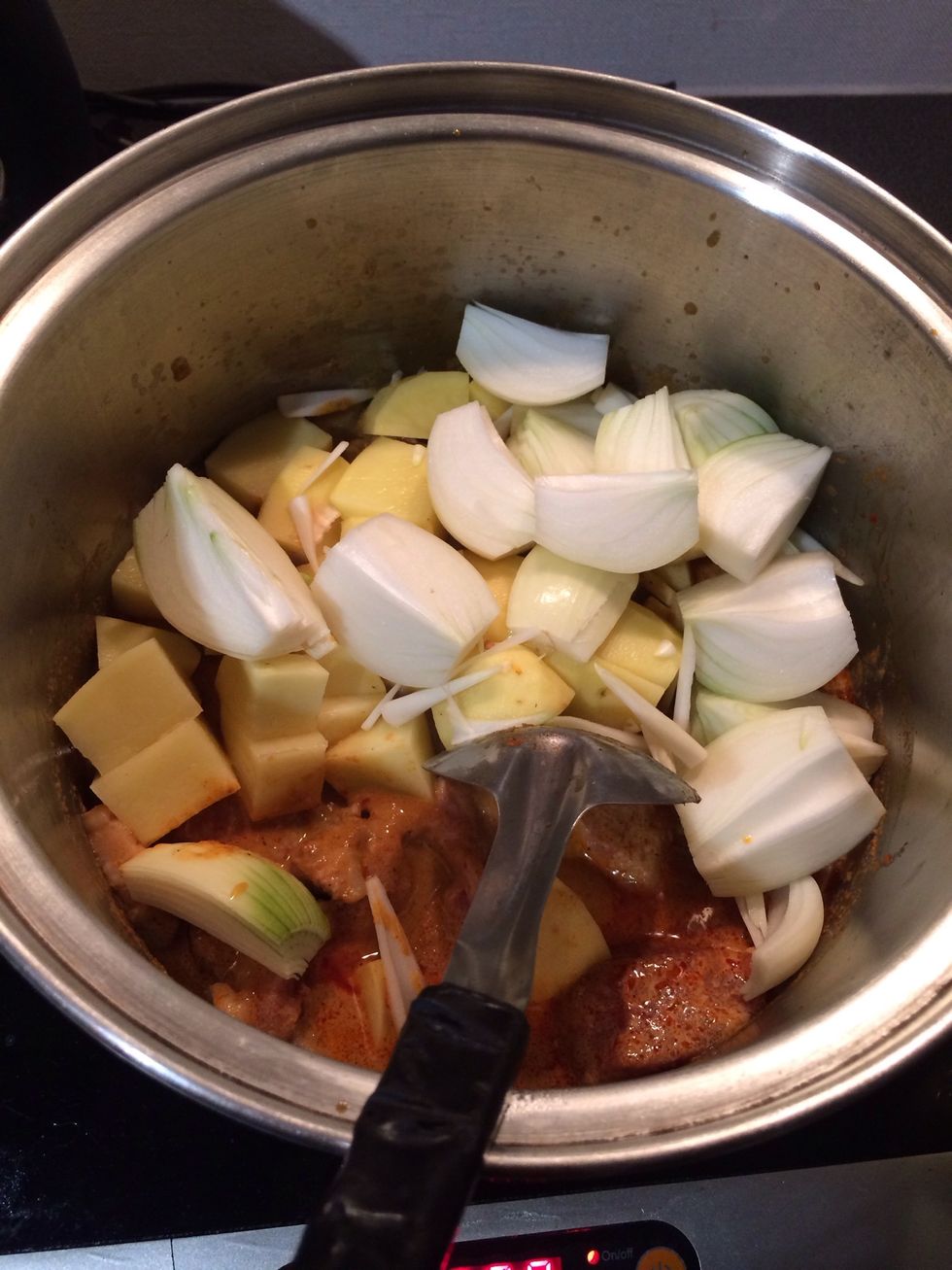 add potatoes and onions.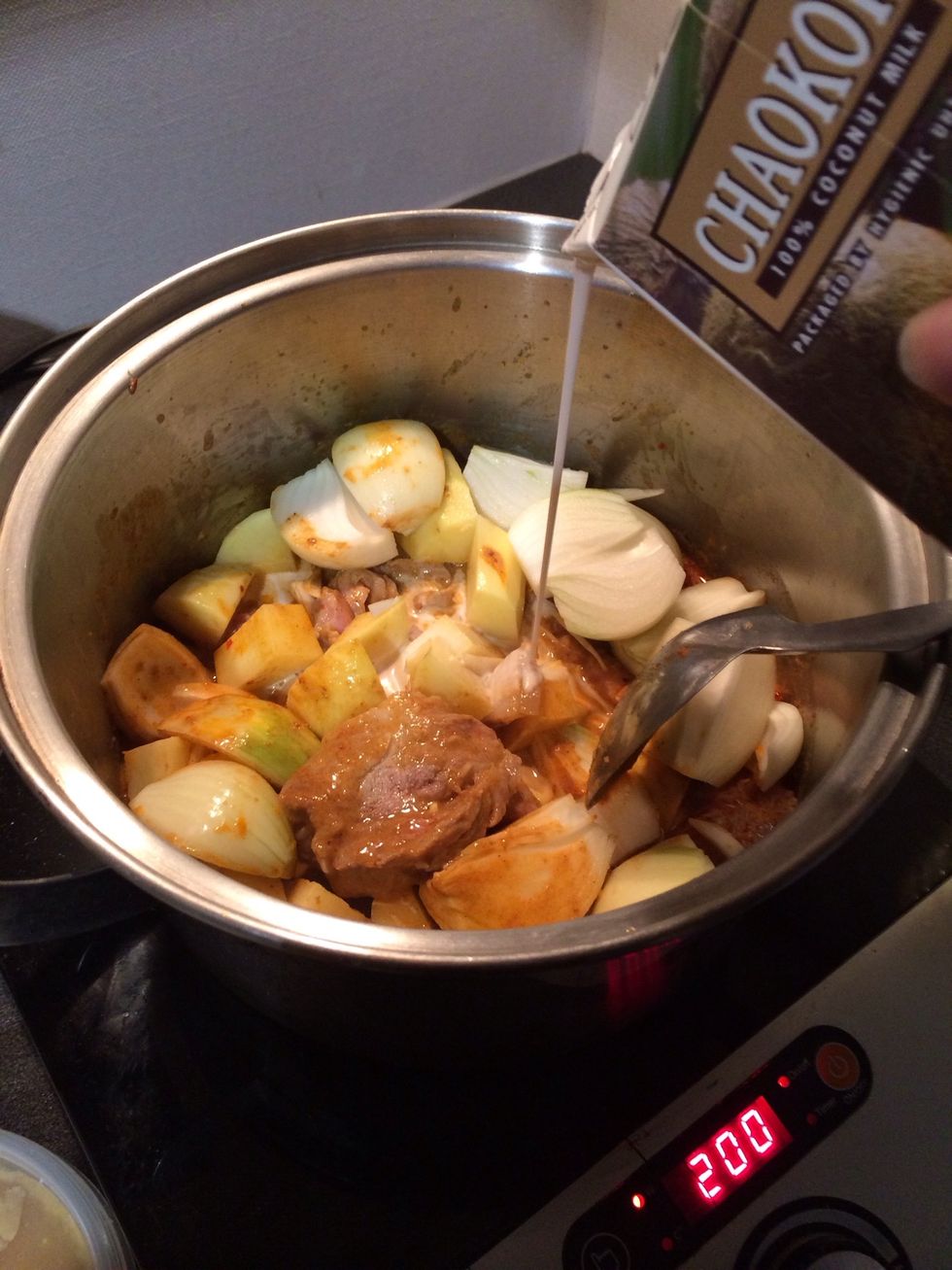 add coconut milk and simmer until meat is tender.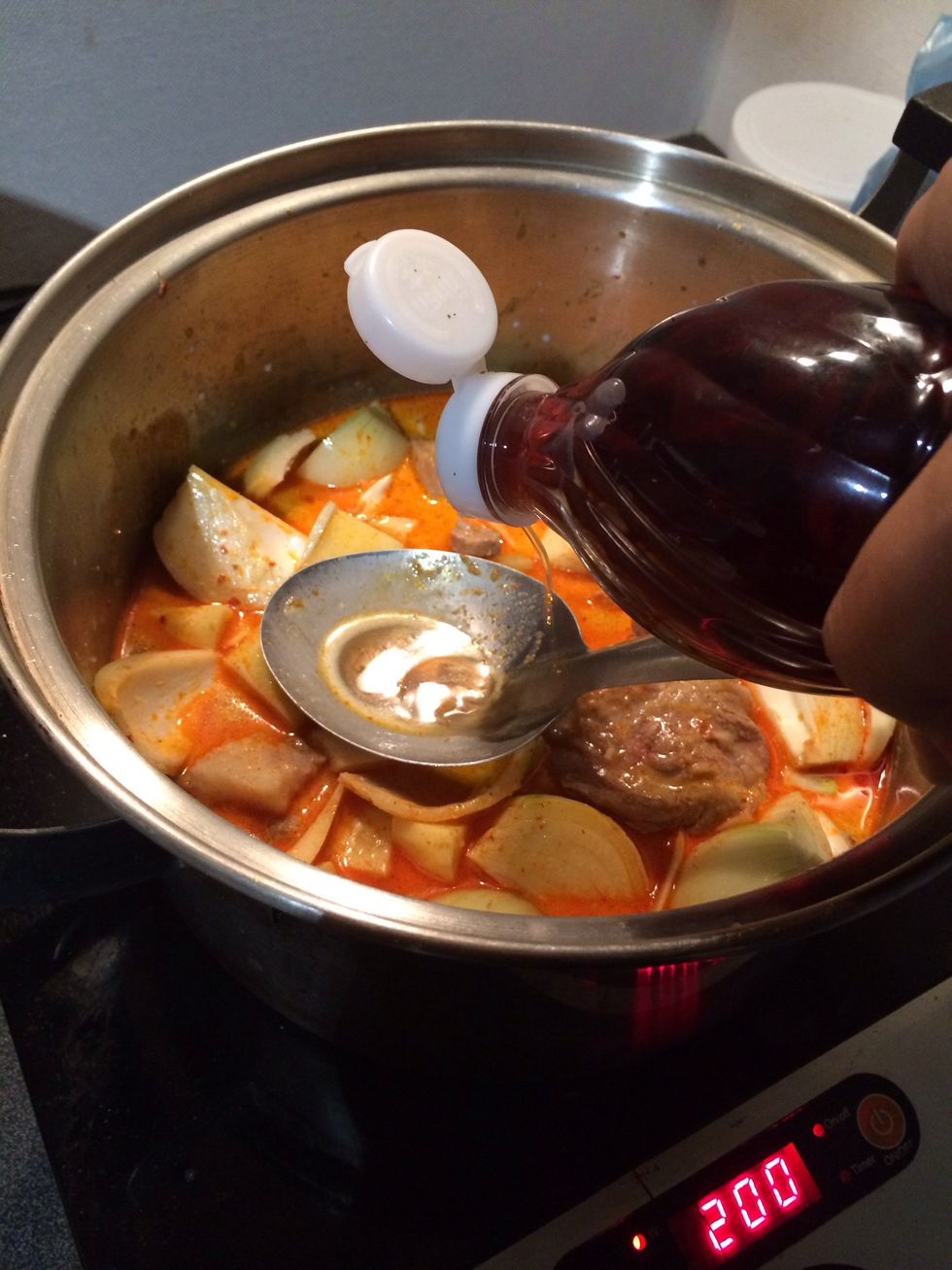 let it boil, add fish sauce, palm sugar and tamarind liquid. (to your taste, taste: sweet, sour)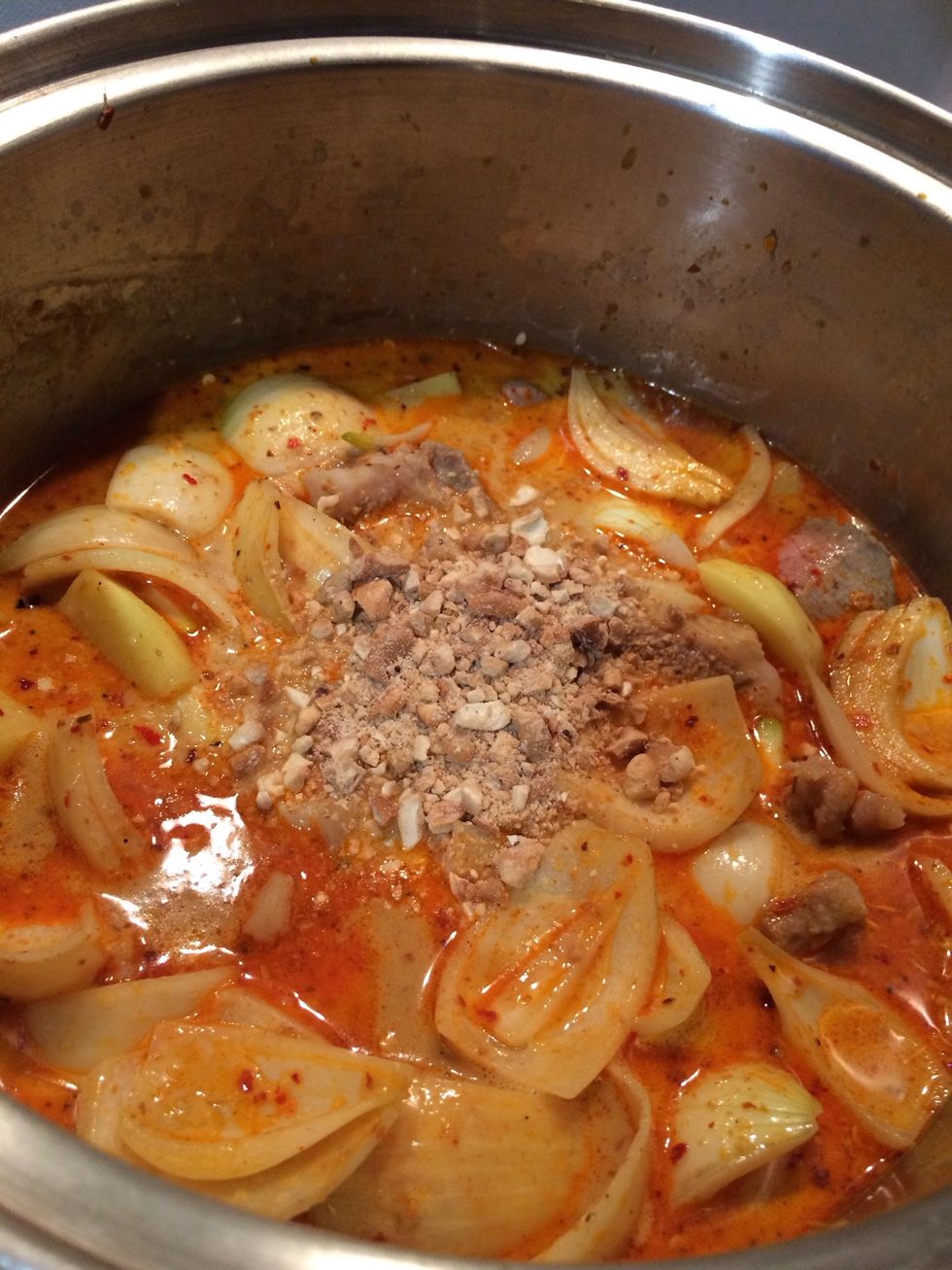 add peanuts and serve. (I use ground peanuts because i need my curry is paste)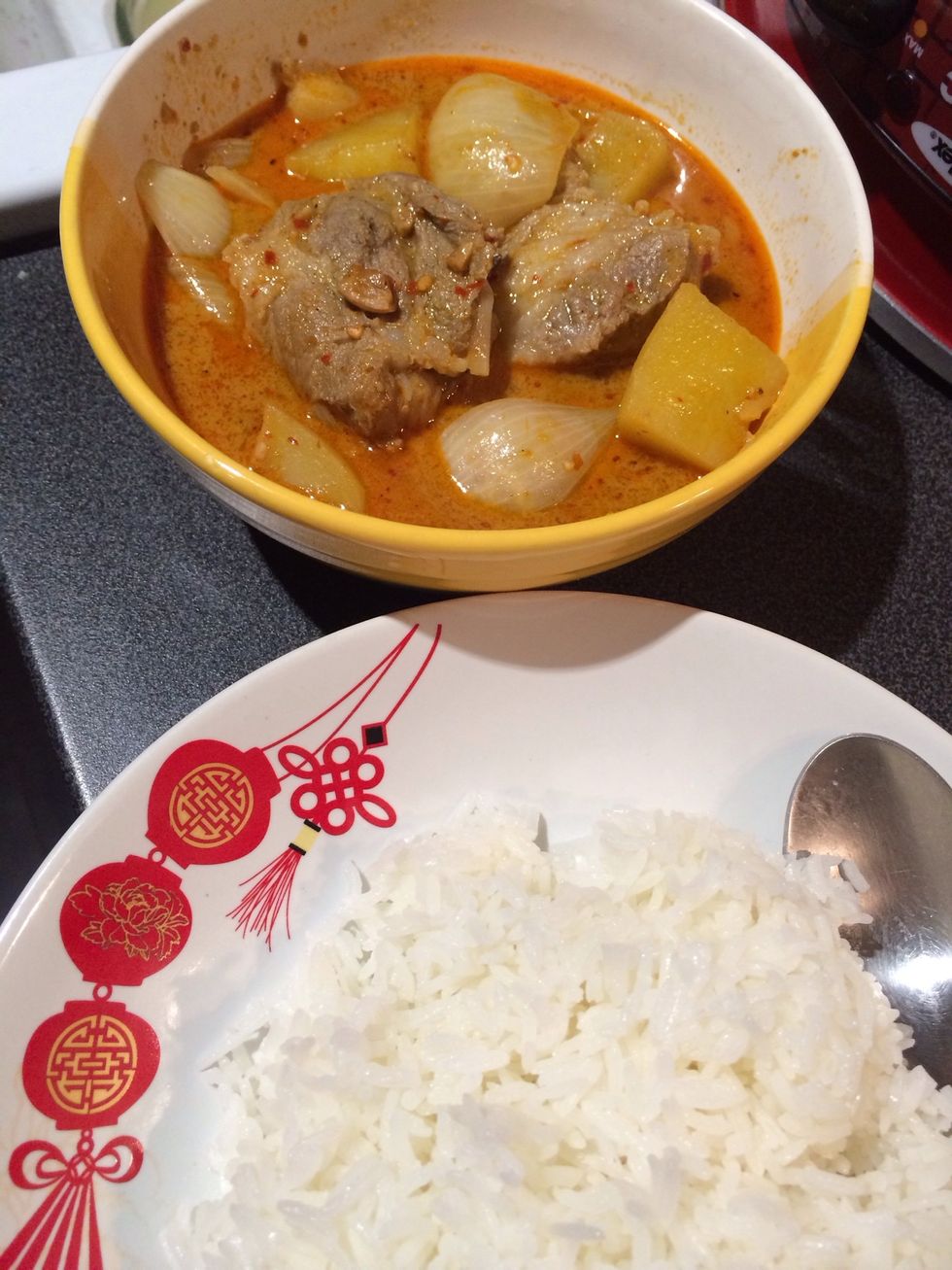 serve with rice. very yummy ^ . ^ (i forgot to add bay leaves, cardamom pods, cinnamon and star anise because i have in paste ^^" )
50.0g Masaman paste
500.0ml Coconut milk
Potatoes
Onions
Peanuts
Palm sugar
Fish sauce
Tamarind liquid