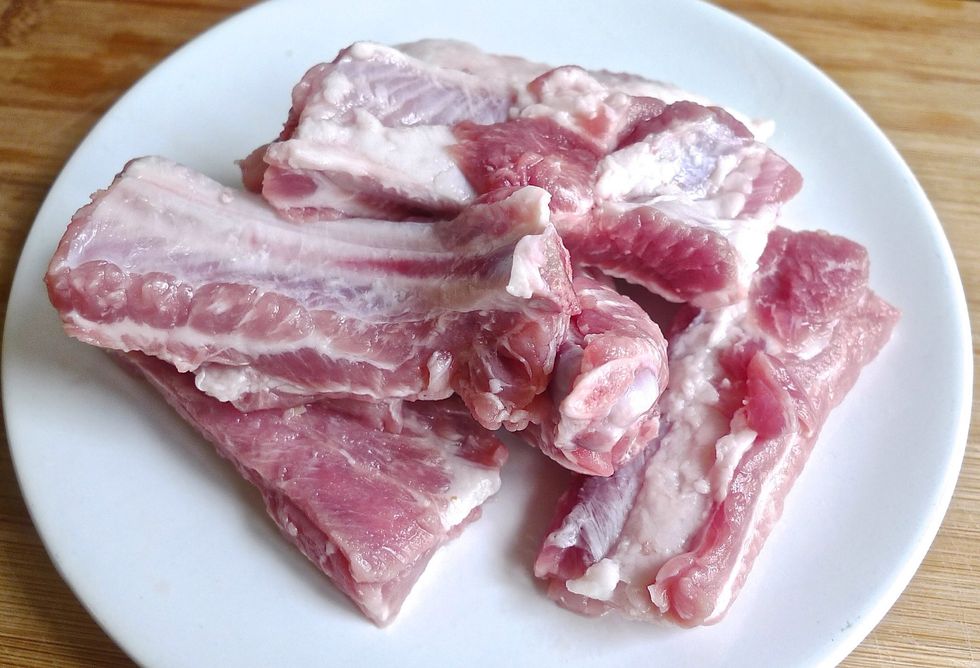 First clean the pork ribs.Use a sharp knife to cut the top fat along the top side of the ribs making sure all the tough tissues that connect the meat are removed.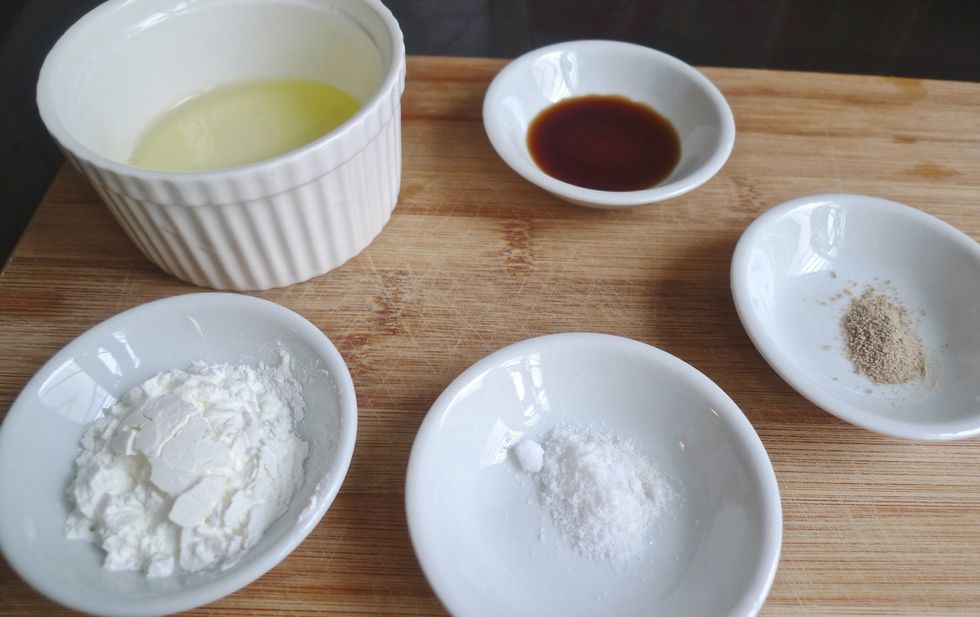 Prepare egg white, soy sauce, salt, pepper and cornflour to marinade the pork ribs.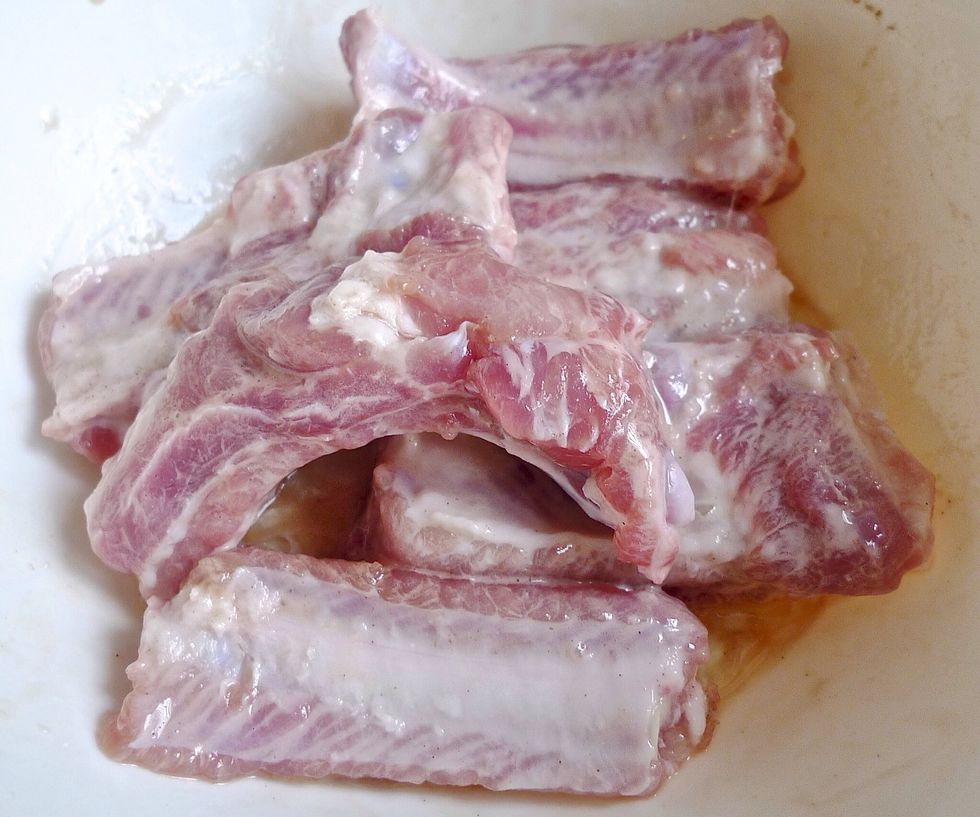 Combine the pork ribs with the marinade and mix well. Marinade the pork ribs for at least 1 hour. Set aside.
Prepare the sauce to cook the pork ribs. The STAR for the sauce is Marmite Yeast Extract.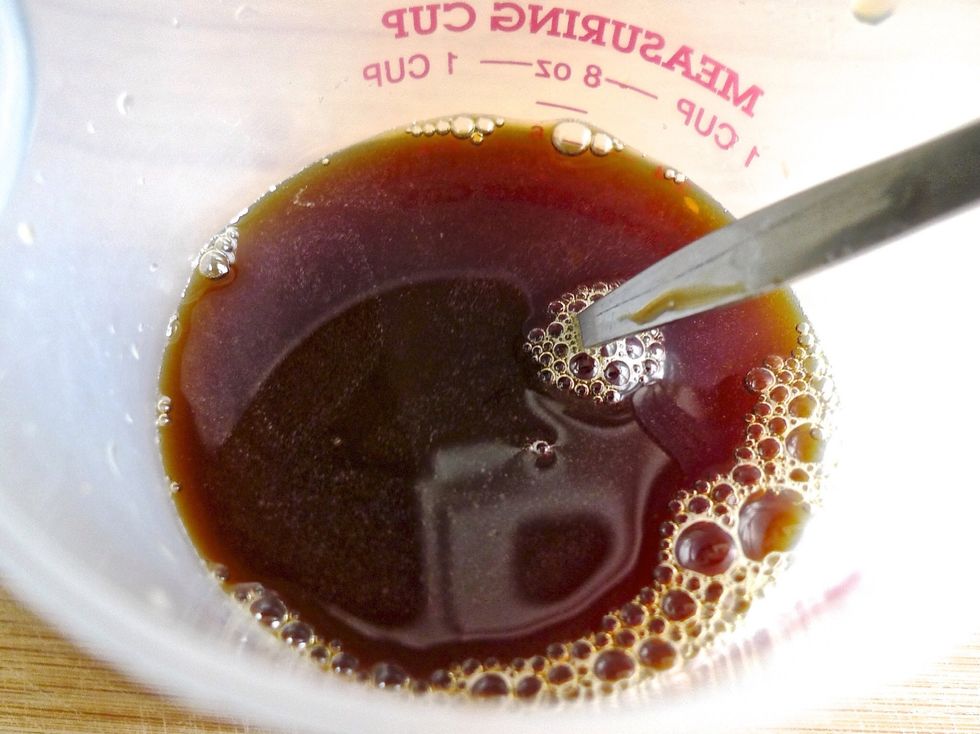 Add the sauce ingredients: Marmite, honey, maltose soy sauce, pepper and chicken granules with HOT water in a small dish. Mix well and set aside.
When the pork ribs has been marinated, prepare to deep fry them. Place cornflour into a food plastic or ziploc bag.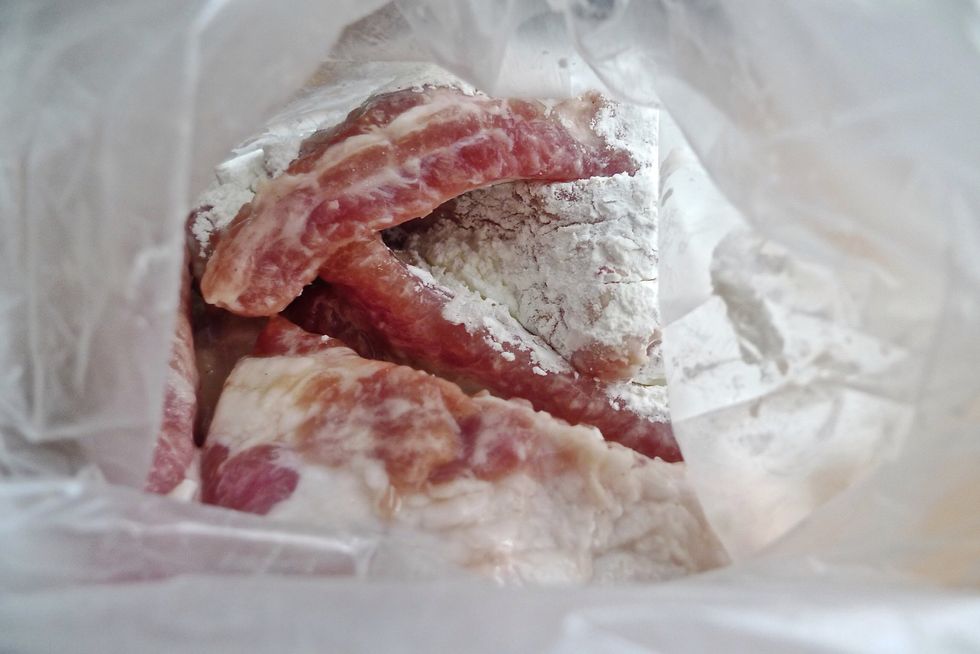 Coat the marinated pork ribs with the cornflour in the bag.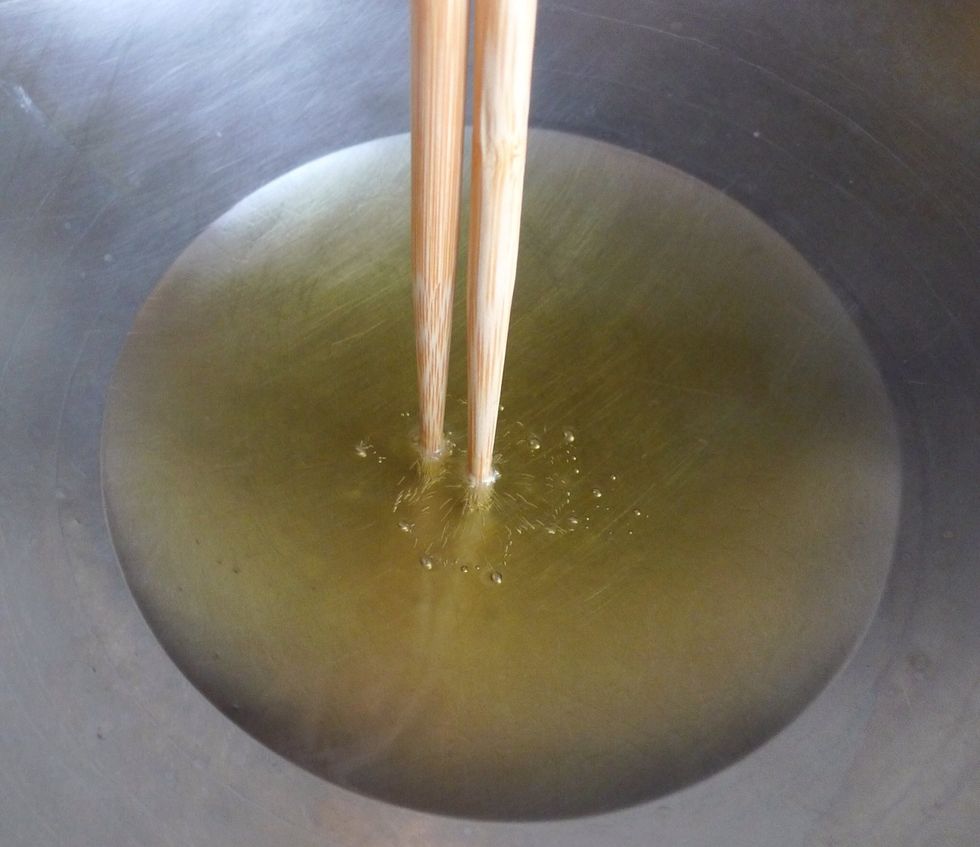 Prepare HOT oil to deep fry the floured ribs. To make sure the oil is hot enough, immerse a wooden chopstick into the oil. Bubbles will appear around the chopsticks when oil is hot enough for use.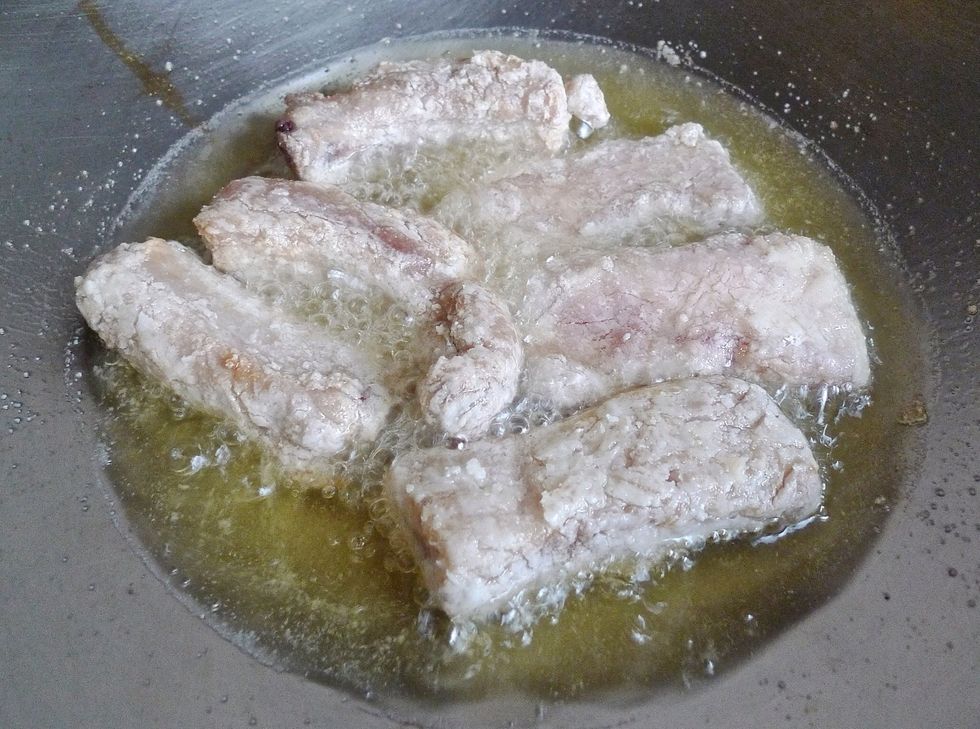 Add in the pork ribs and deep fry over medium heat till golden brown and cooked.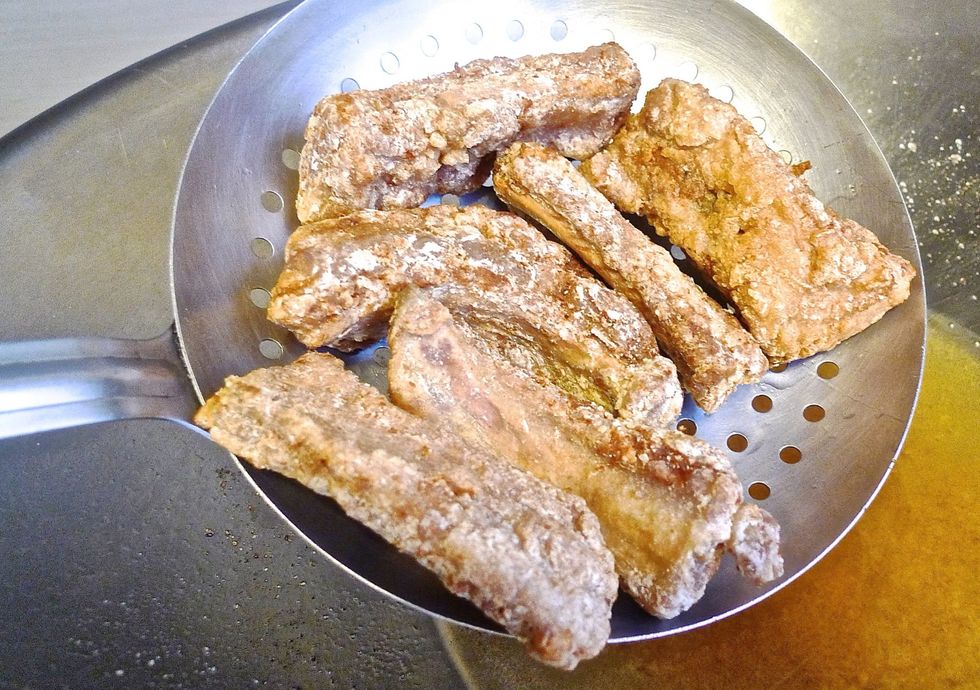 Remove the fried pork ribs from the wok with a strainer.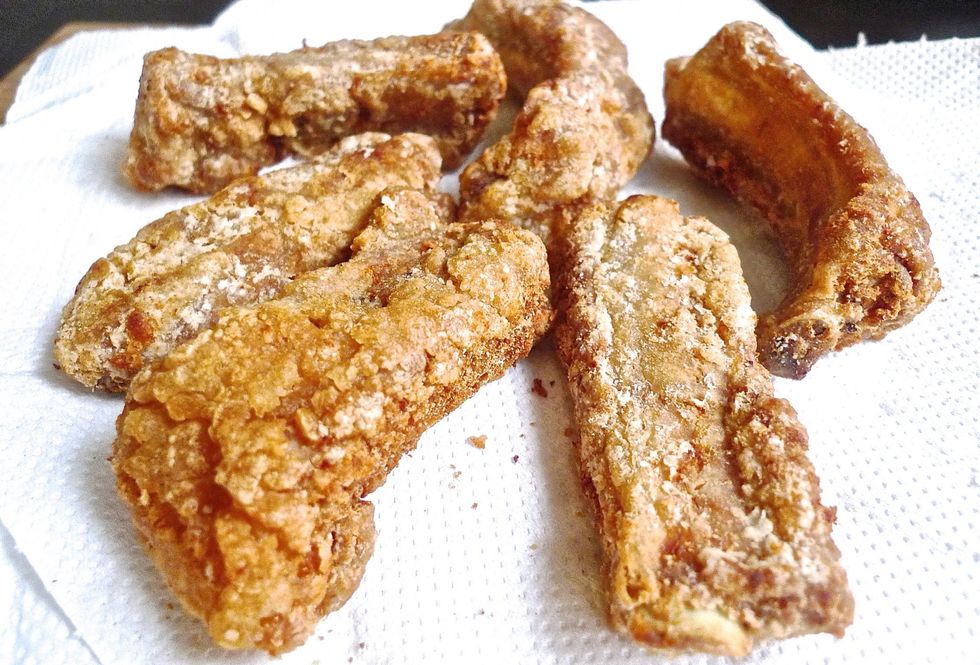 Drained the fried pork ribs on paper towels.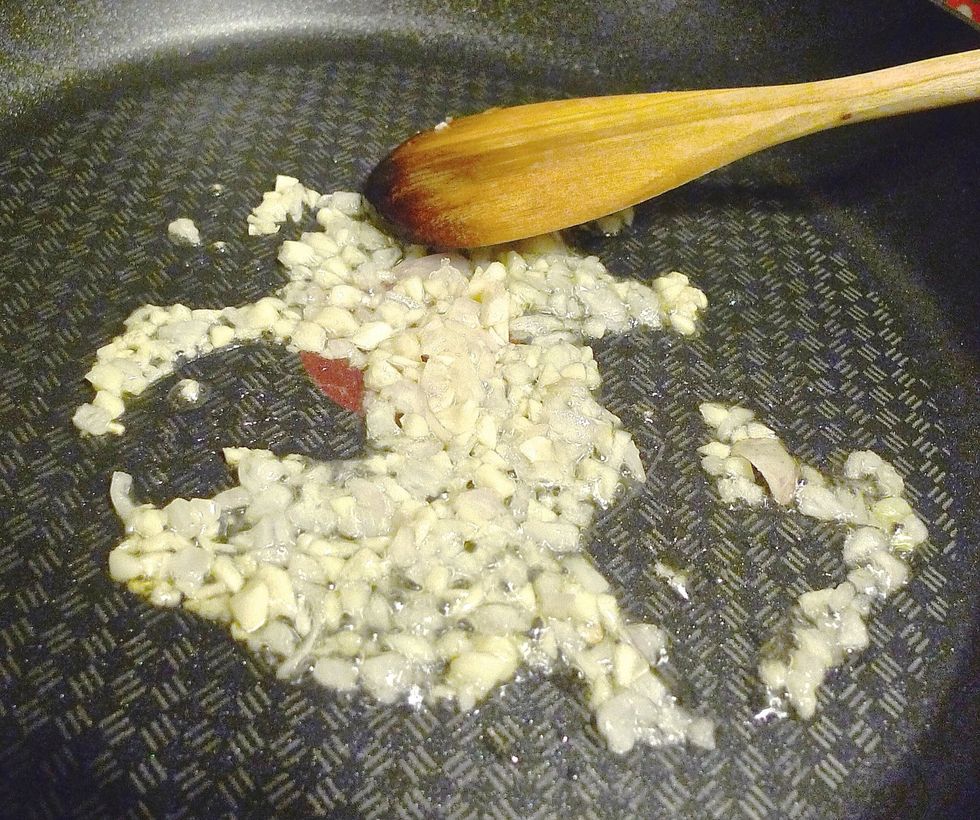 Then prepare to cook the marmite sauce. Leave 1 tablespoon oil in the wok or pan. Add in chopped garlic and shallot. Fry till aromatic.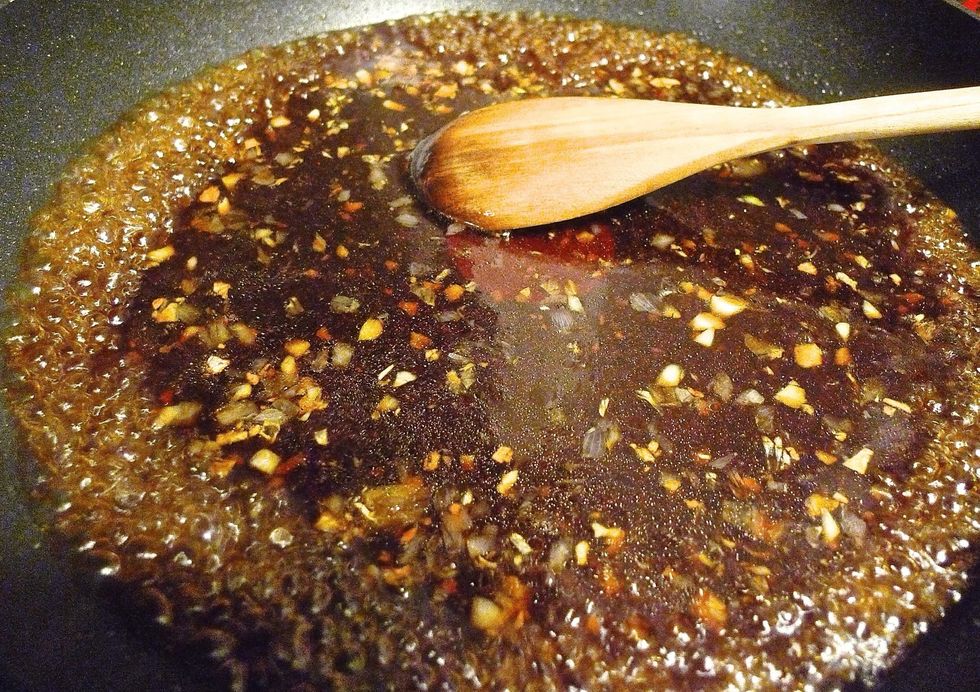 Add in the Marmite sauce mixture and stir.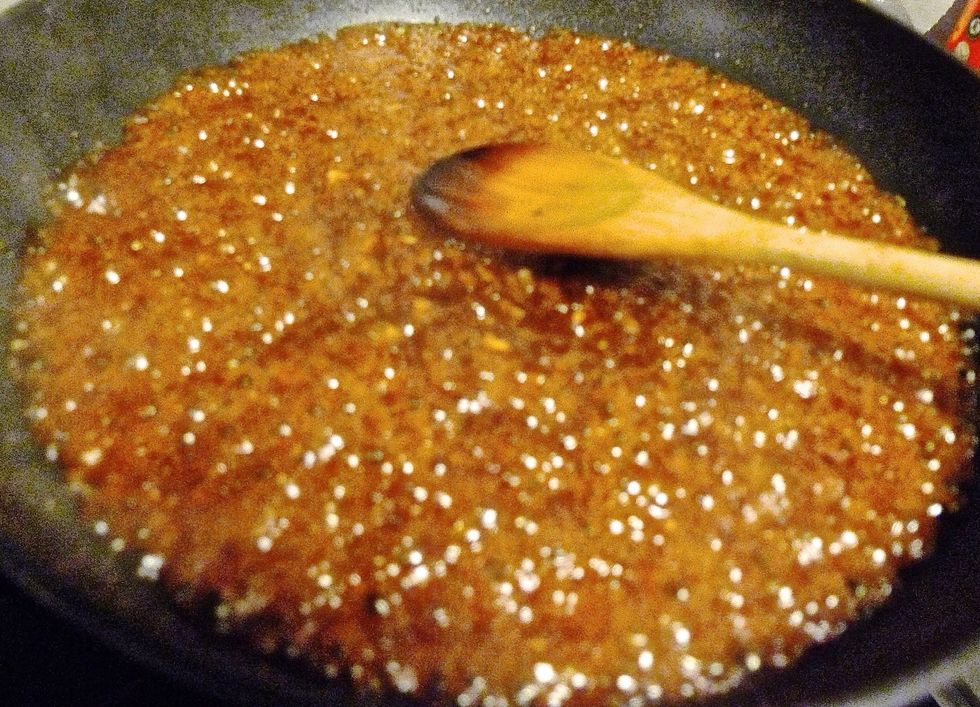 Bring the Marmite sauce to a boil ( BIG bubbles ) and cook until sauce is thickened.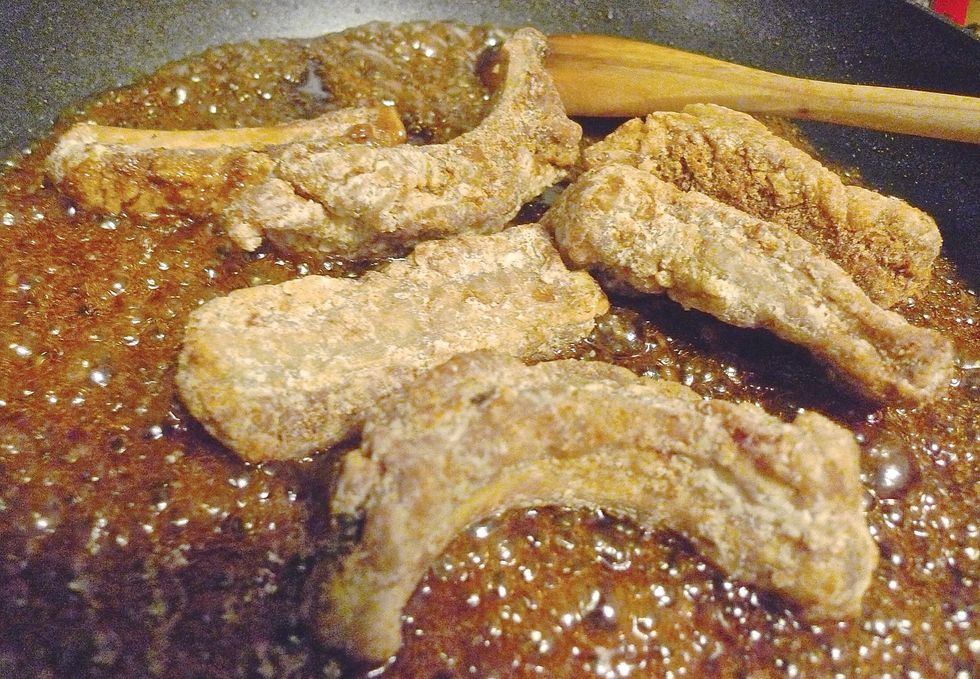 Add in the fried pork ribs.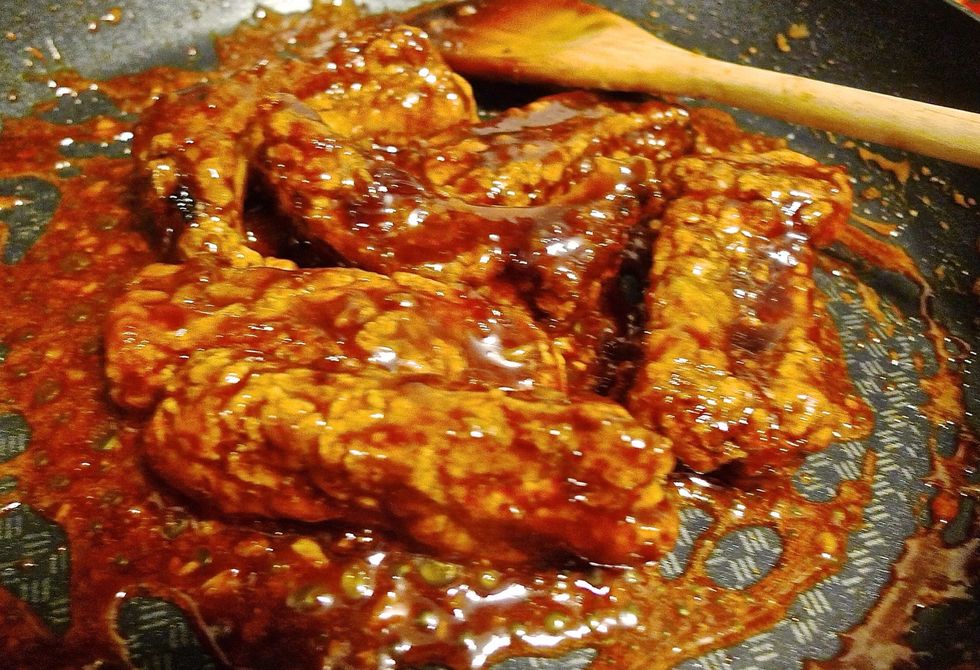 Stir well to coat the pork ribs entirely with the thickened sauce. And you're done!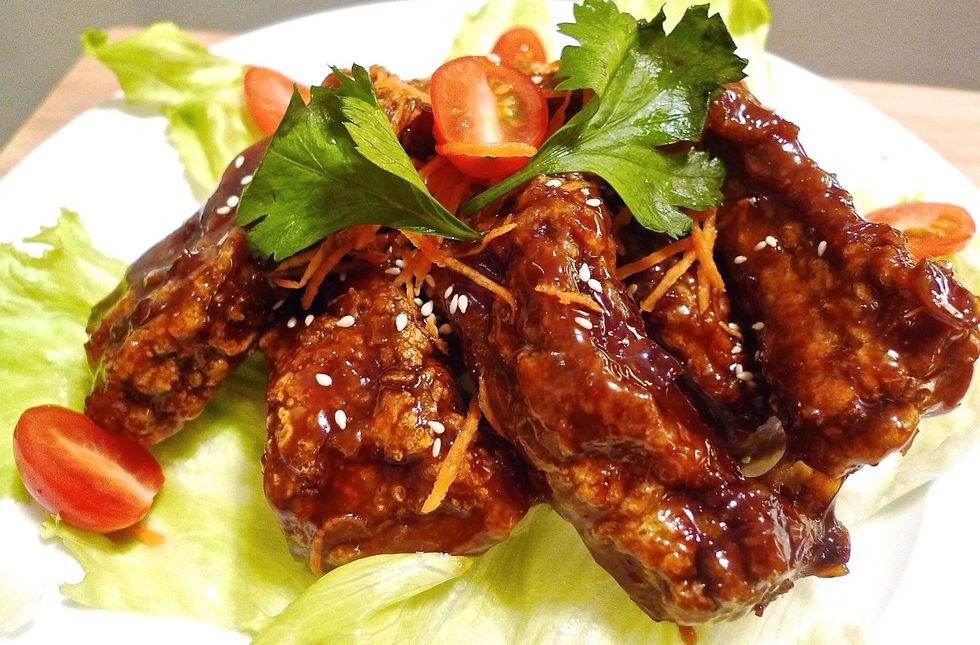 Dish up, garnish with toasted sesame seeds, carrot strips, cut tomatoes and parsley.
These marmite ribs are absolutely delicious and it's one of my family's favourite. It's tender and juicy on the inside and slightly crispy on the outside. So Enjoy! www.huangkitchen.com
600.0g Pork spare ribs, cut into 3 - 4 cm
250.0ml Oil, for deep frying
1.0tsp Garlic, chopped
1.0tsp Shallot, chopped
1.0 Egg white ( marinade )
1.0tsp Soy sauce ( marinade )
1/2tsp Salt, pepper ( marinade )
1.0Tbsp Cornflour ( marinade )
1.0Tbsp Marmite Yeast Extract ( sauce )
1.0Tbsp Honey, maltose, soy sauce ( sauce )
100.0ml HOT water (dissolve the honey, maltose )
1/4tsp Pepper, chicken granules ( sauce )
Huang Kitchen
For more step-by-step recipes and cooking tips, visit my website at \nhttp://www.huangkitchen.com