Gather all supplies
Preheat oven to 400 degrees.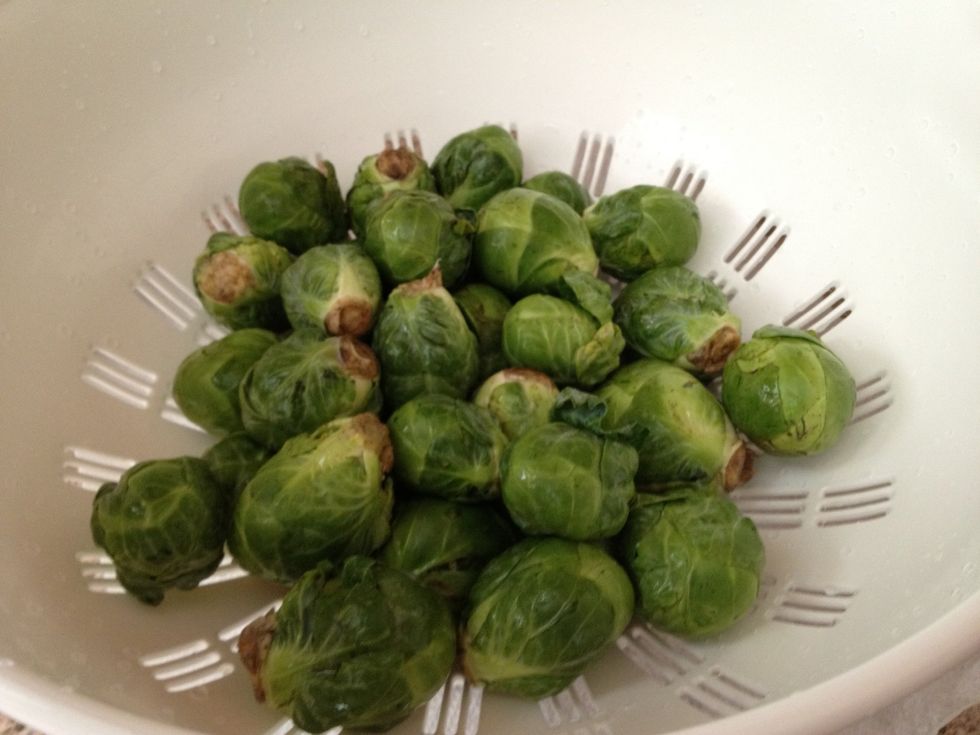 Rinse (and peel outer layer of) brussels sprouts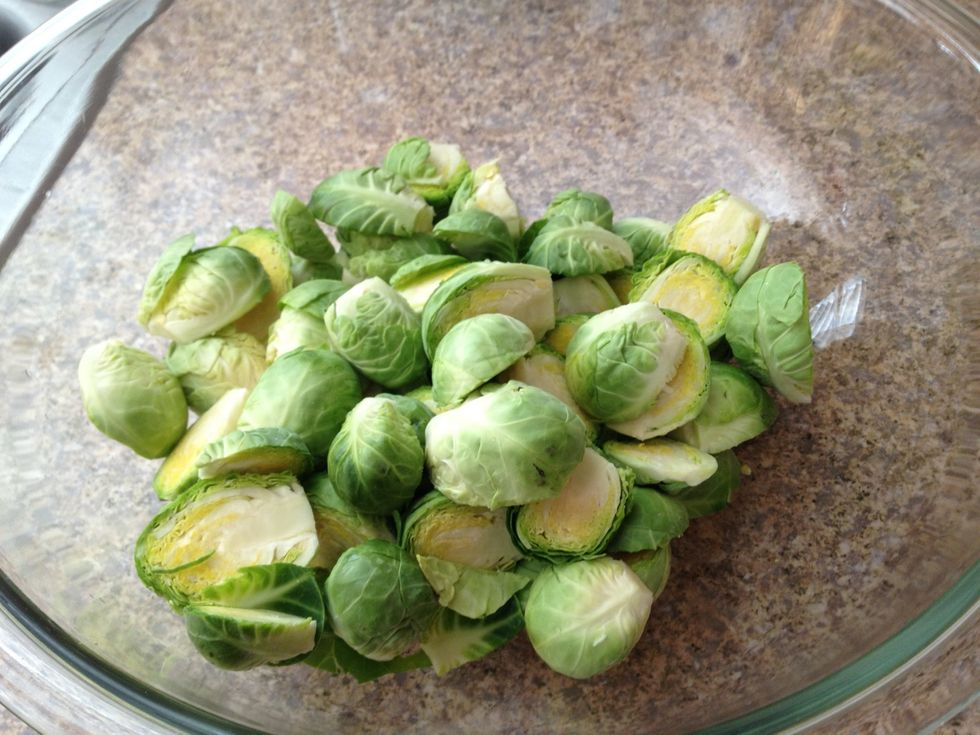 Slice Brussels sprouts in half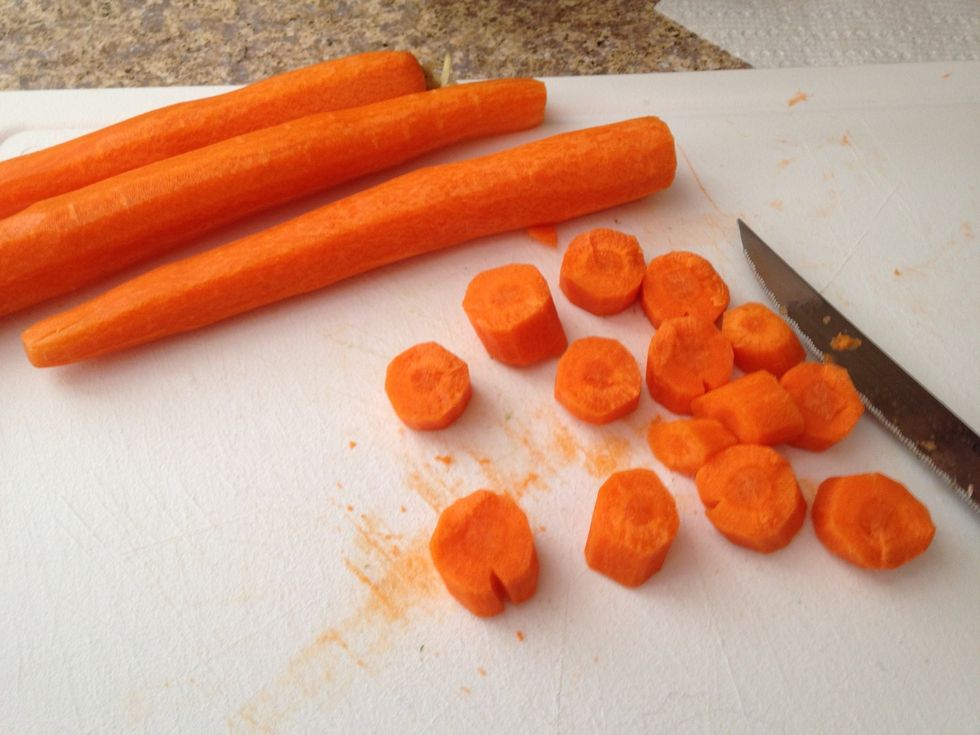 Wash, peel, and slice carrots into 1/2 inch thick rounds.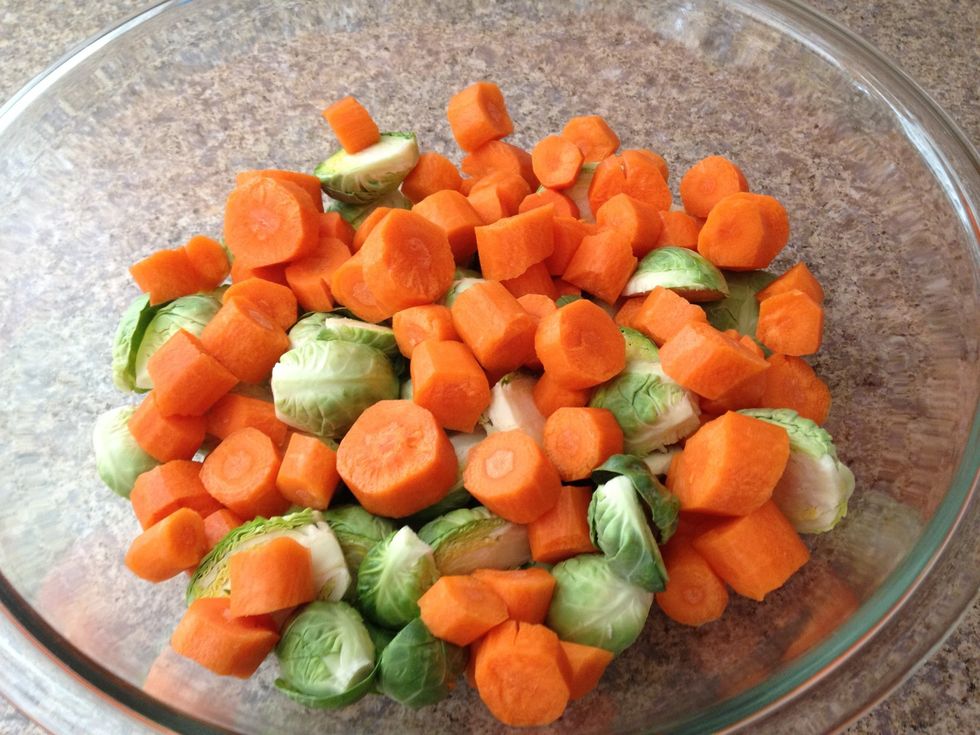 Place carrots and Brussels sprouts into a bowl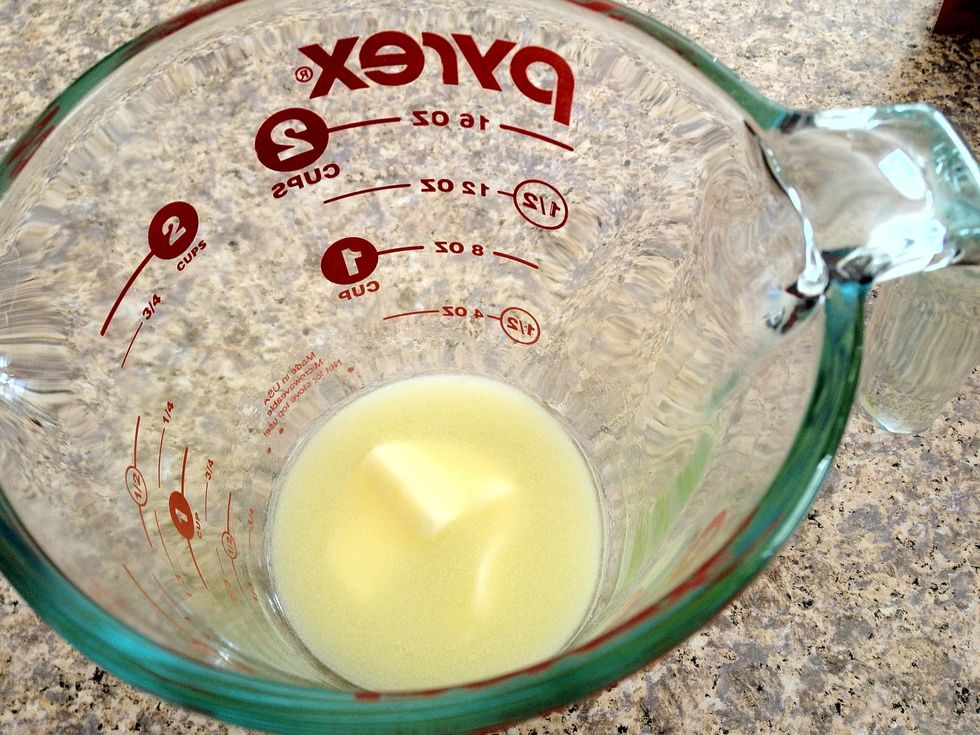 Melt the butter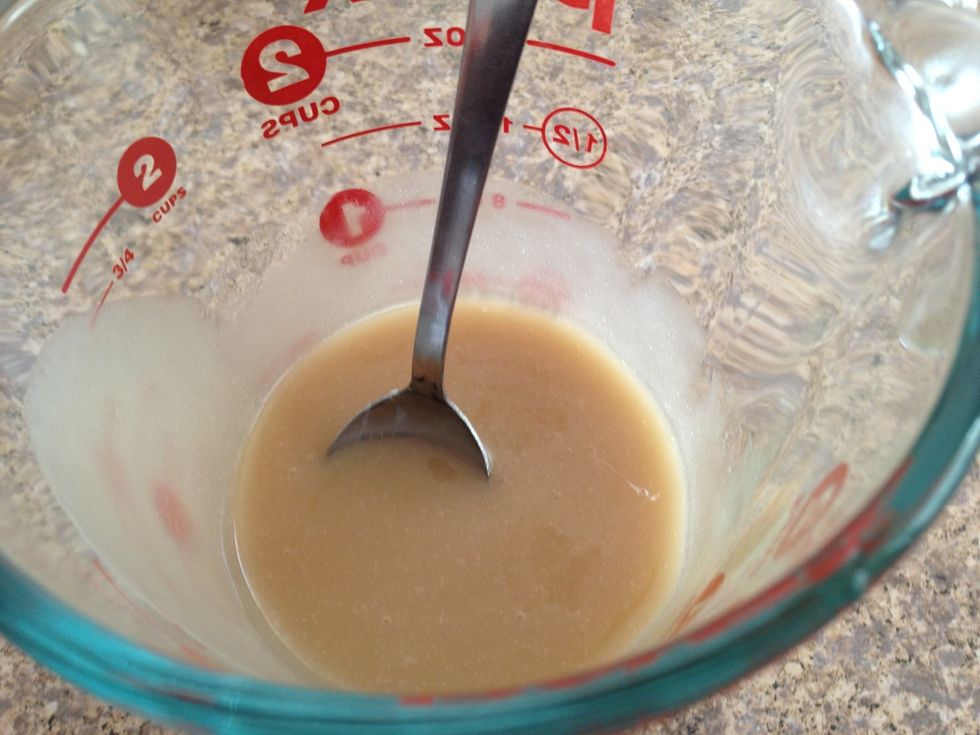 Add the maple syrup to the melted butter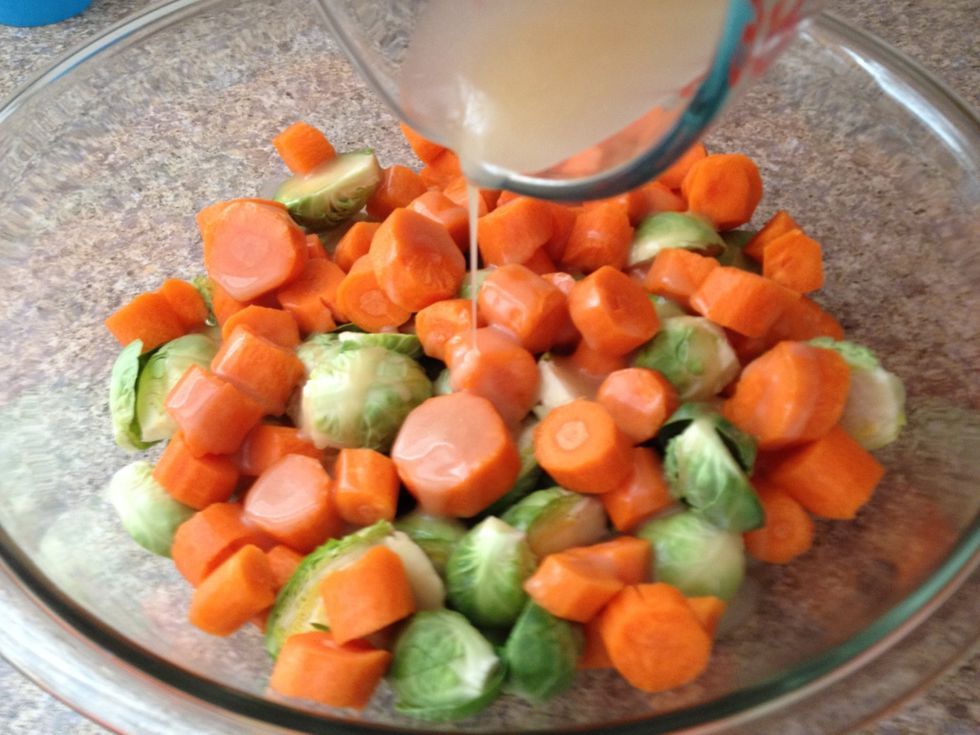 Pour the butter/ syrup mixture over the Brussels sprouts and carrots. Add salt and pepper. And stir with a spoon to evenly coat the vegetables.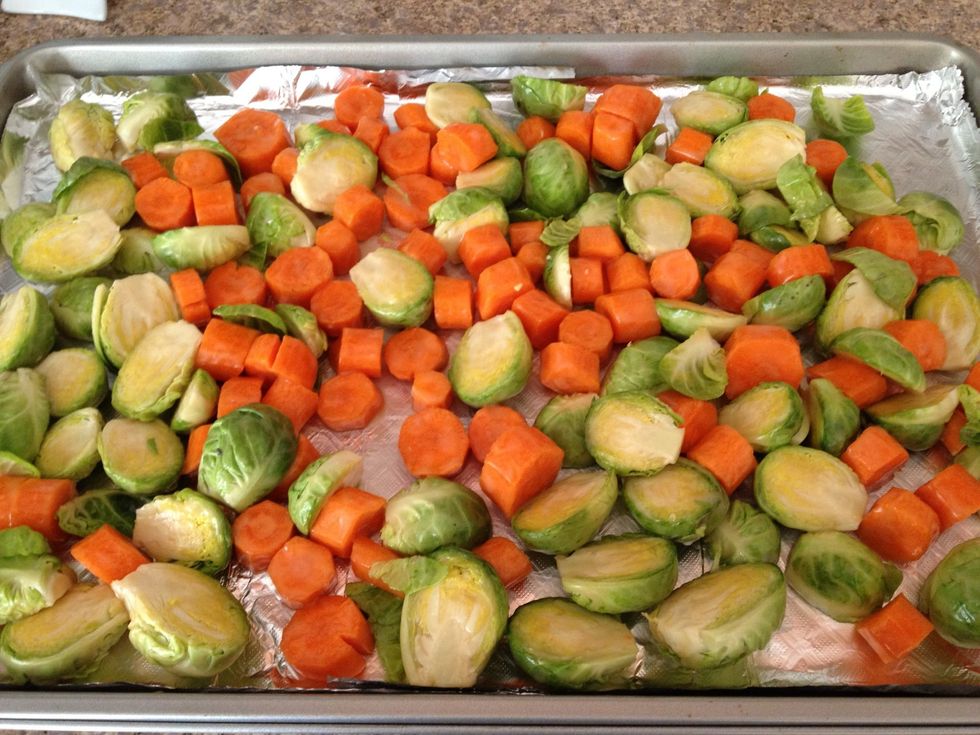 Place vegetables evenly onto a large baking sheet (lined with foil or parchment paper).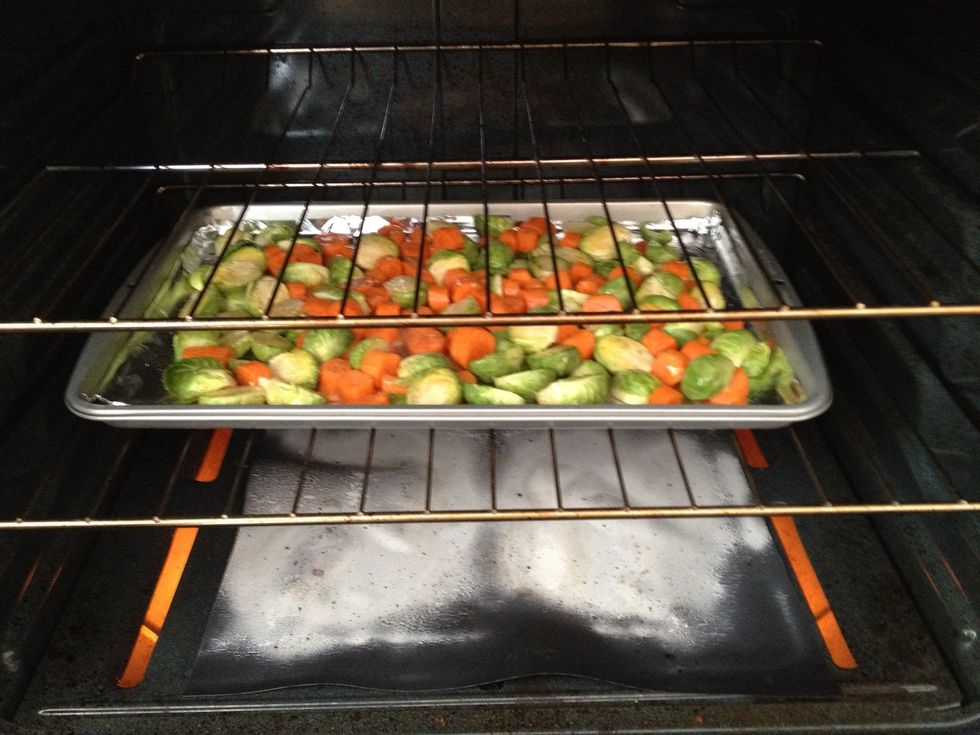 Place on middle rack in oven and roast for 25 min. Remove from oven, stir and then add walnuts and dried cherries evenly over the vegetables. Return to oven and roast for another 15 minutes.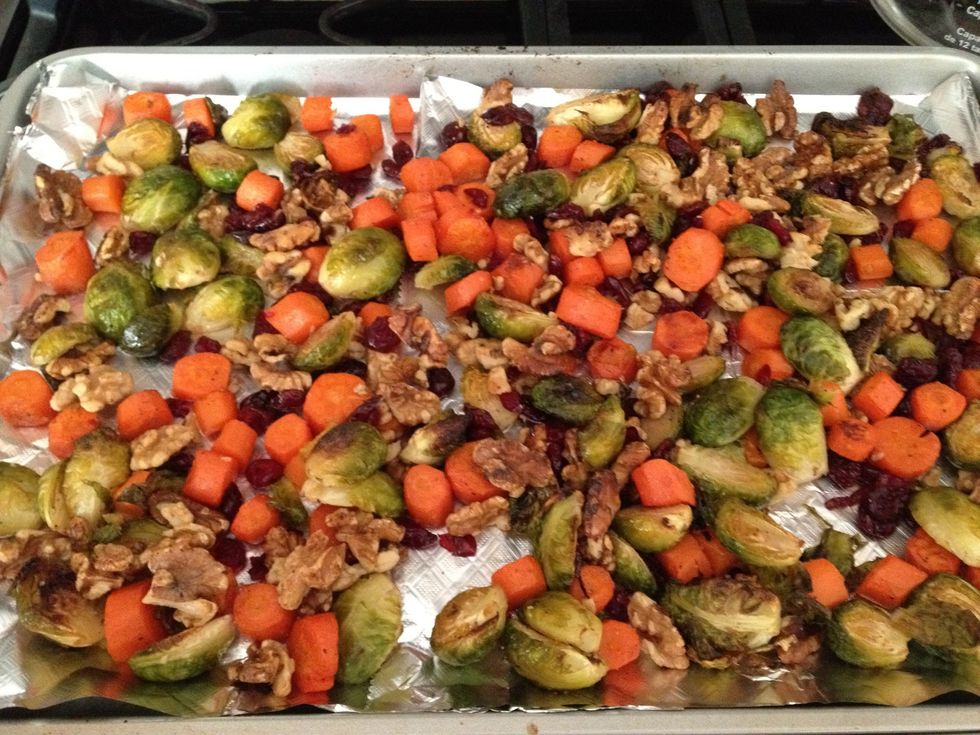 Brussels sprouts should be crispy on the outside while soft on the inside. Enjoy!
1.0lb Brussels sprouts
1.0lb Carrots
1.0Tbsp Butter, melted
3.0Tbsp Maple syrup
0.0tsp Teaspoon kosher salt
0.0tsp Ground black pepper
0.0c Walnuts
0.0c Dried cherries