Unexpected... spicy fruit desert. It had the absolute abrogation of all who ate it at my home. It is flavors that I love and I put them together to create this desert.
14
Summary: mangos + coconut flakes soaked in old rhum. Added to that heated and cracked spices. Wonderful and astonishing fruit desert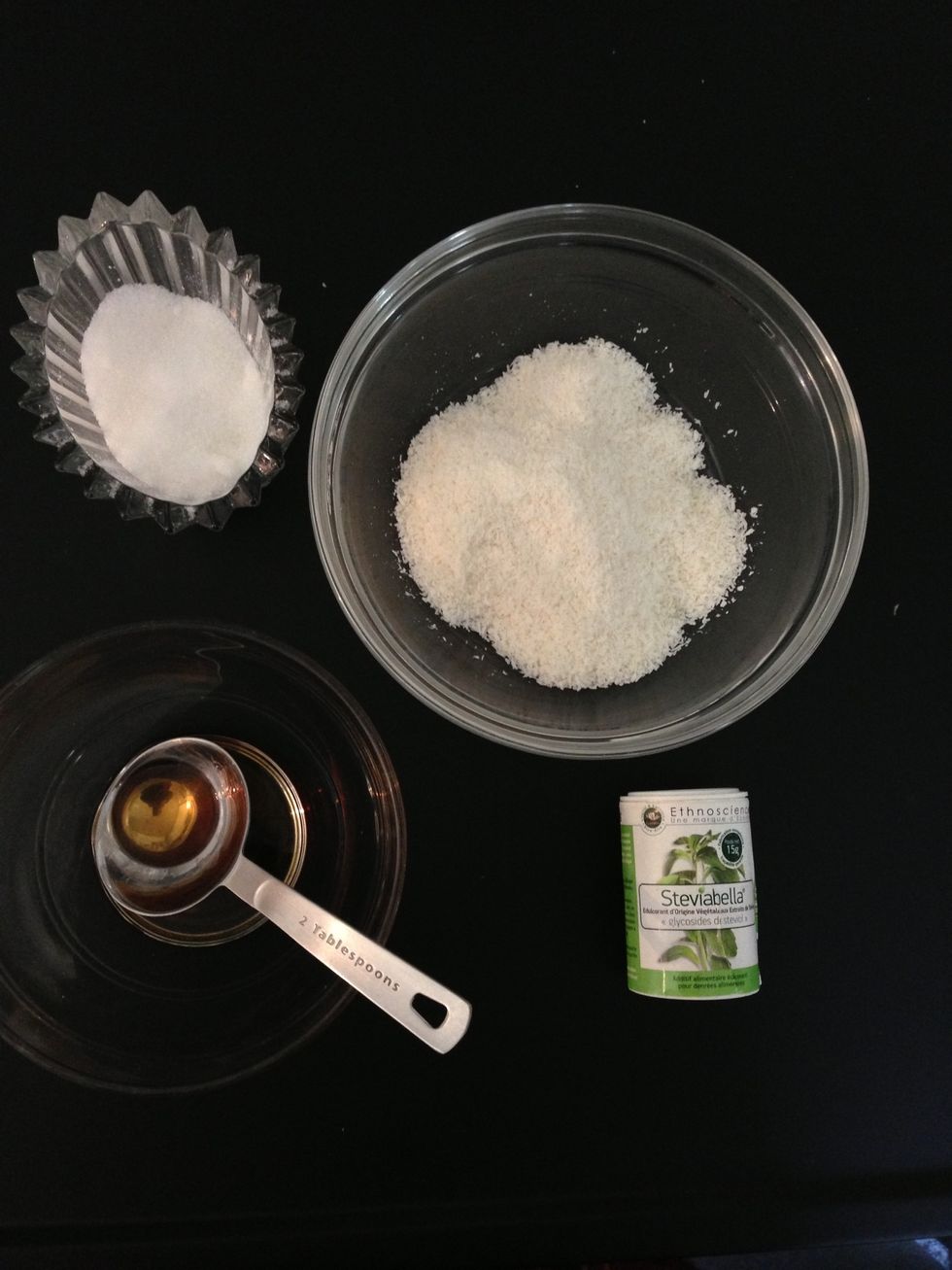 To begin with: 60 g coconut flakes+ 2-3TBsp old rhum+1TBsp sugar or 1/4 Tsp stevia. This u can add at the stage when u add coconut flakes over the mangos. U taste and add as you like it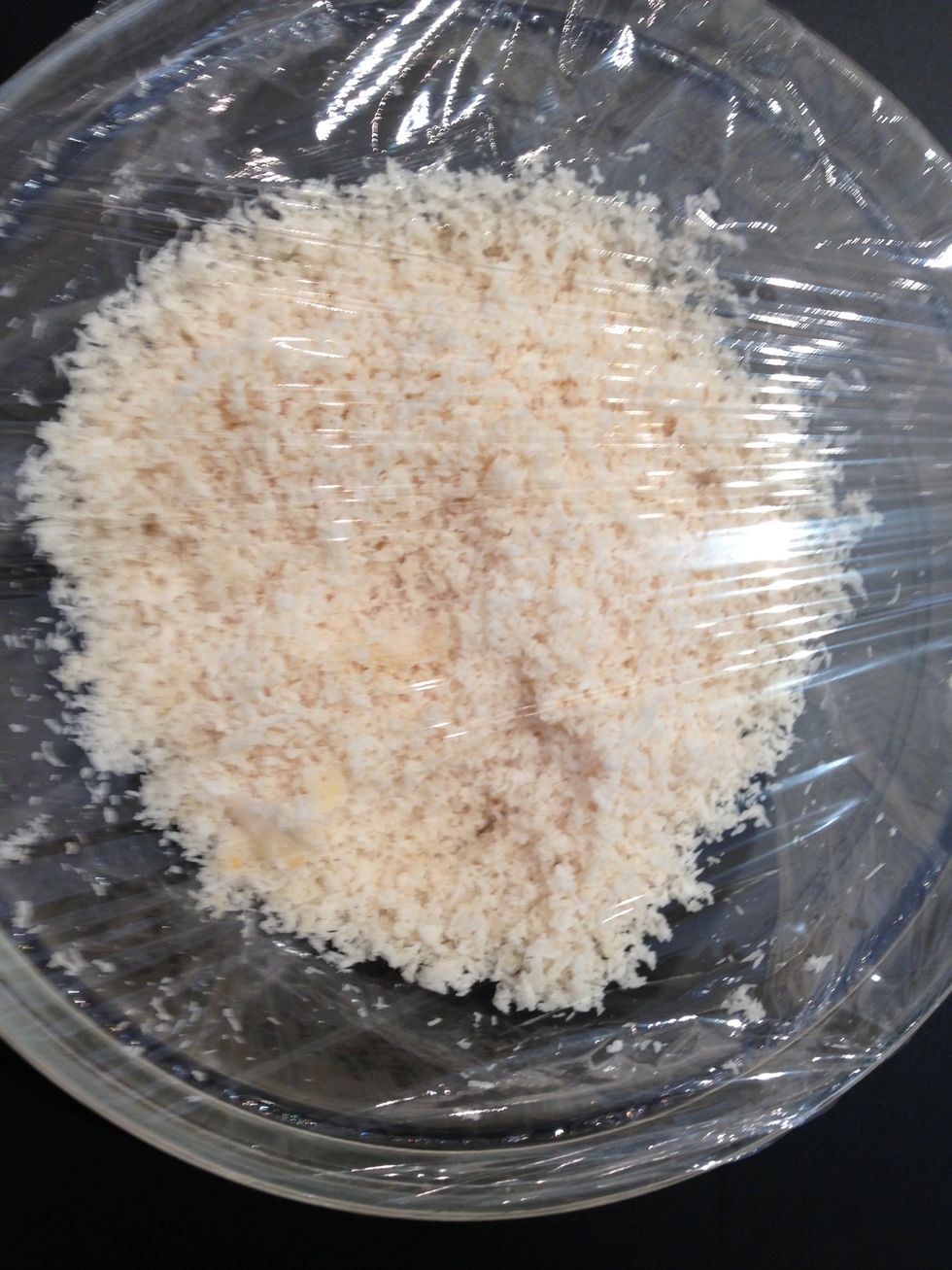 Refrigerate until needed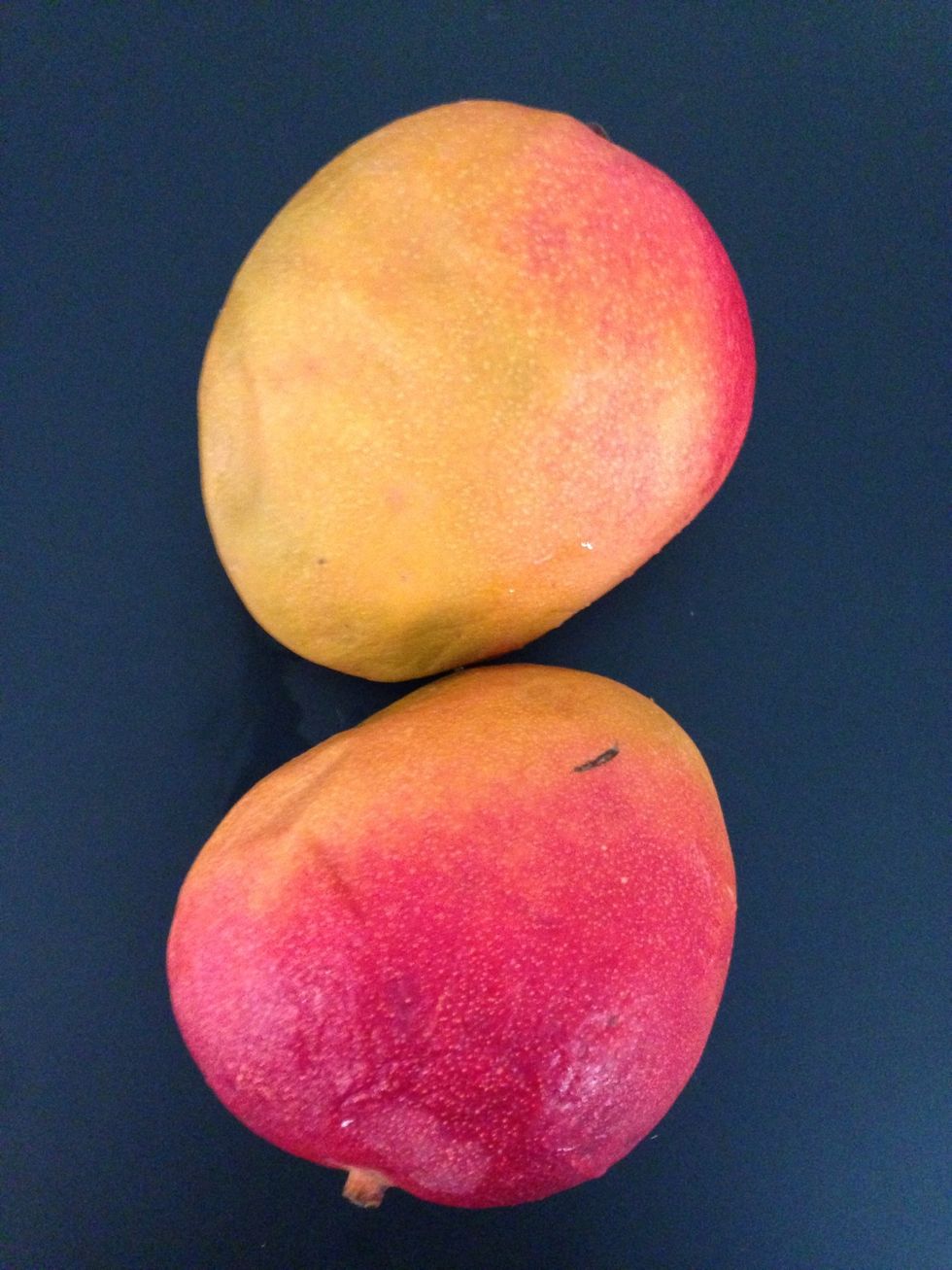 2 ripe mangos will yield 600 g of cubed flesh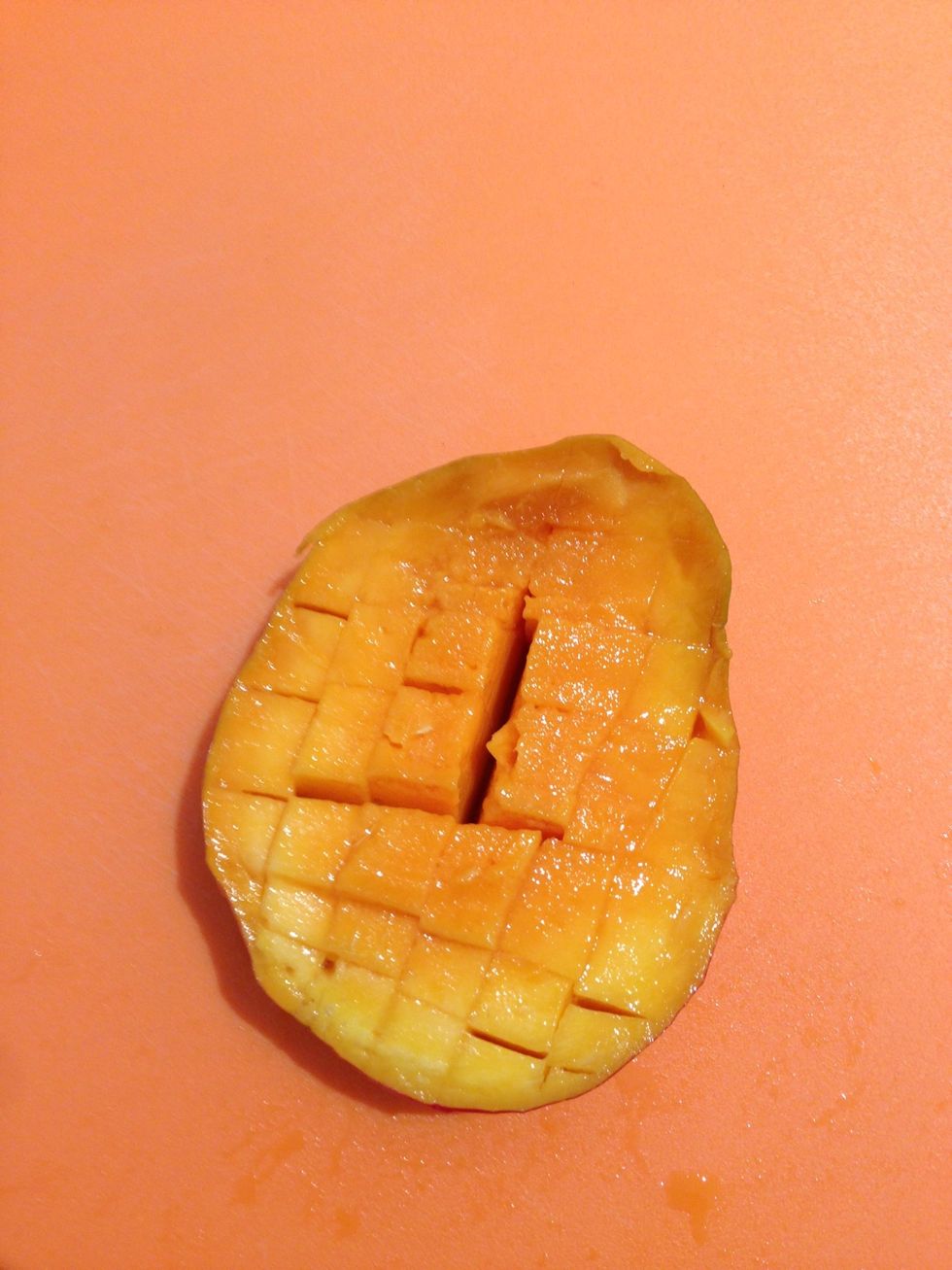 Makes incisions without cutting the skin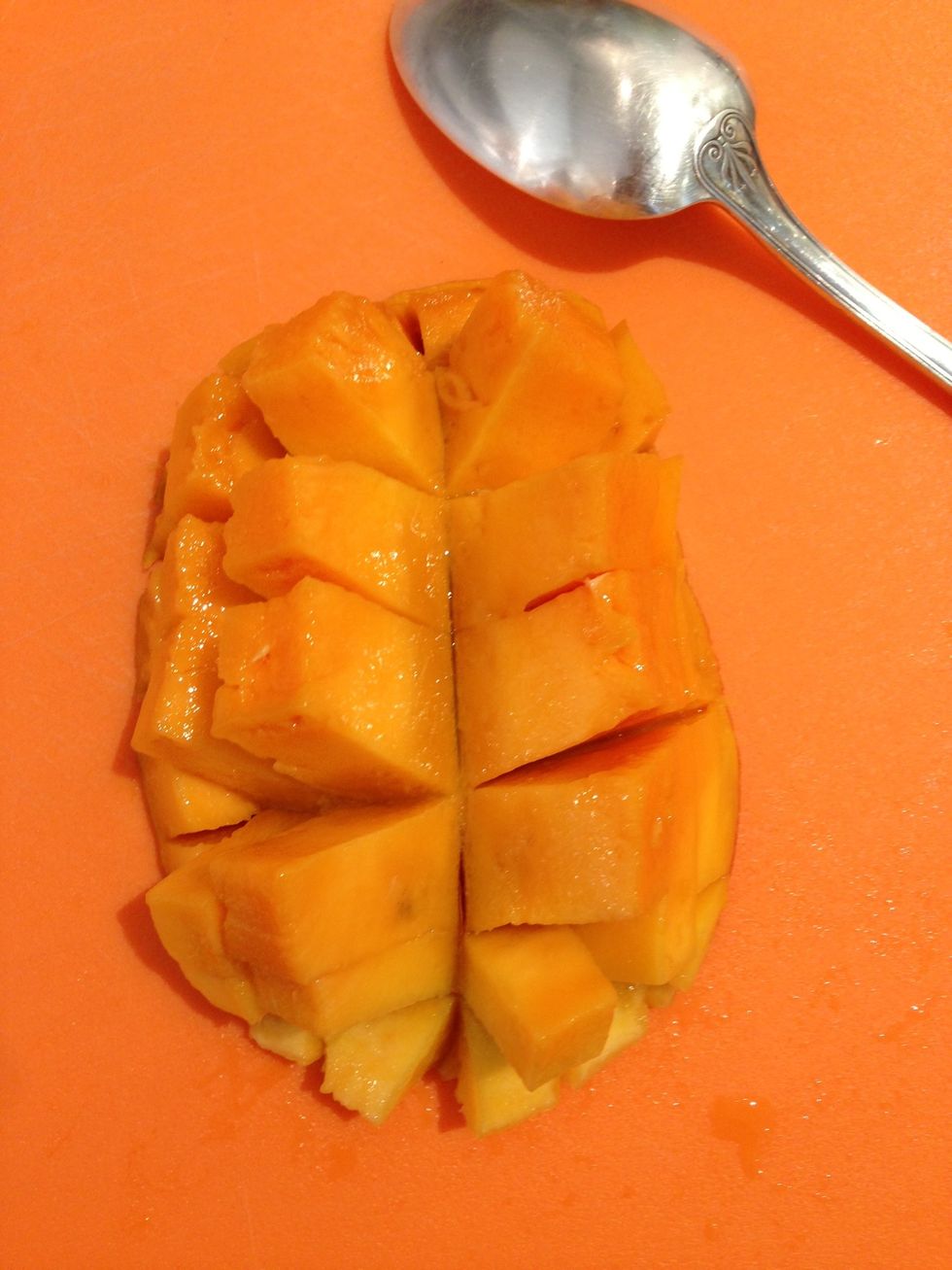 Open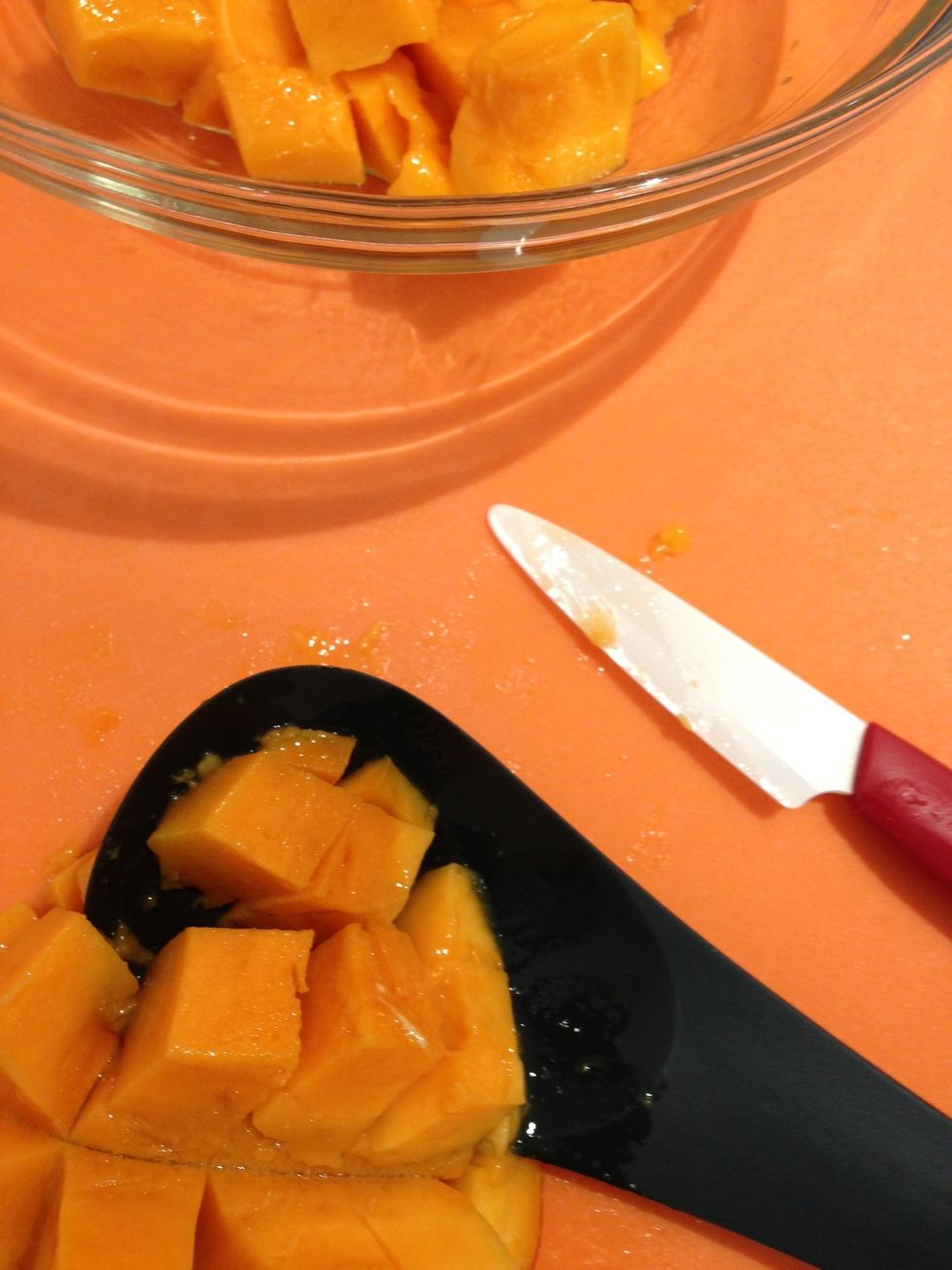 Scoop the cubes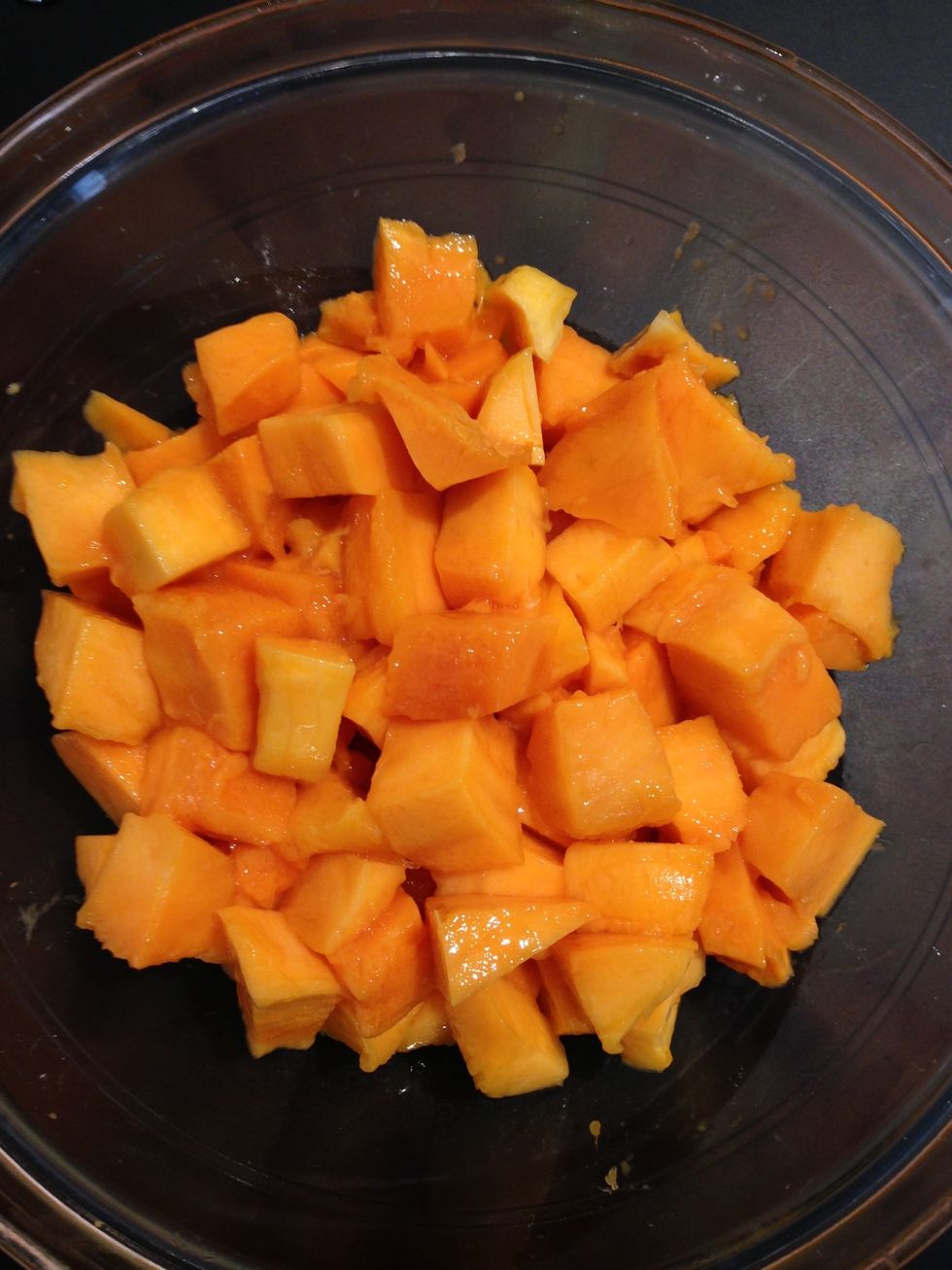 Refrigerate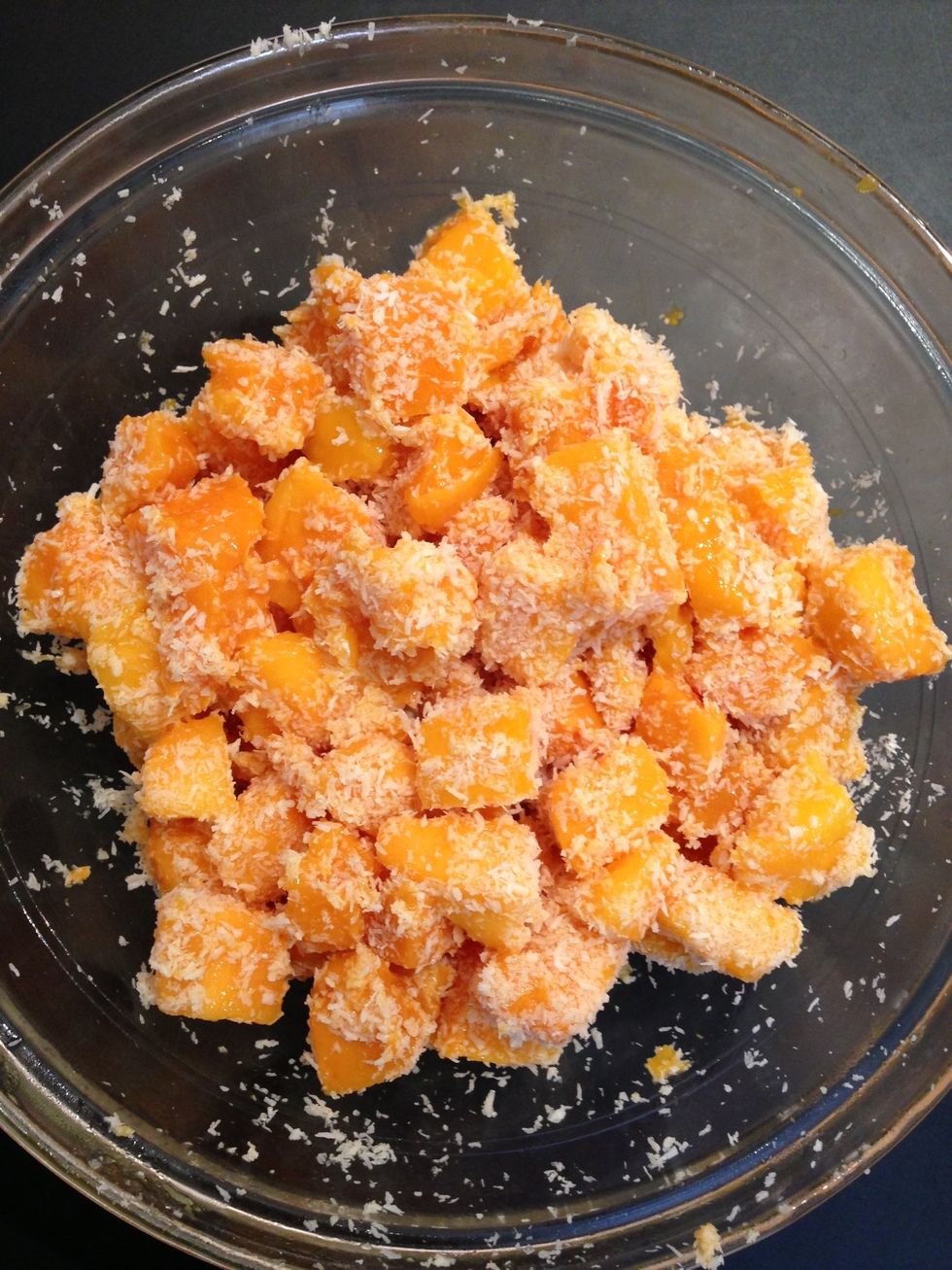 Add the coconut flakes. Taste for sweetness adjust.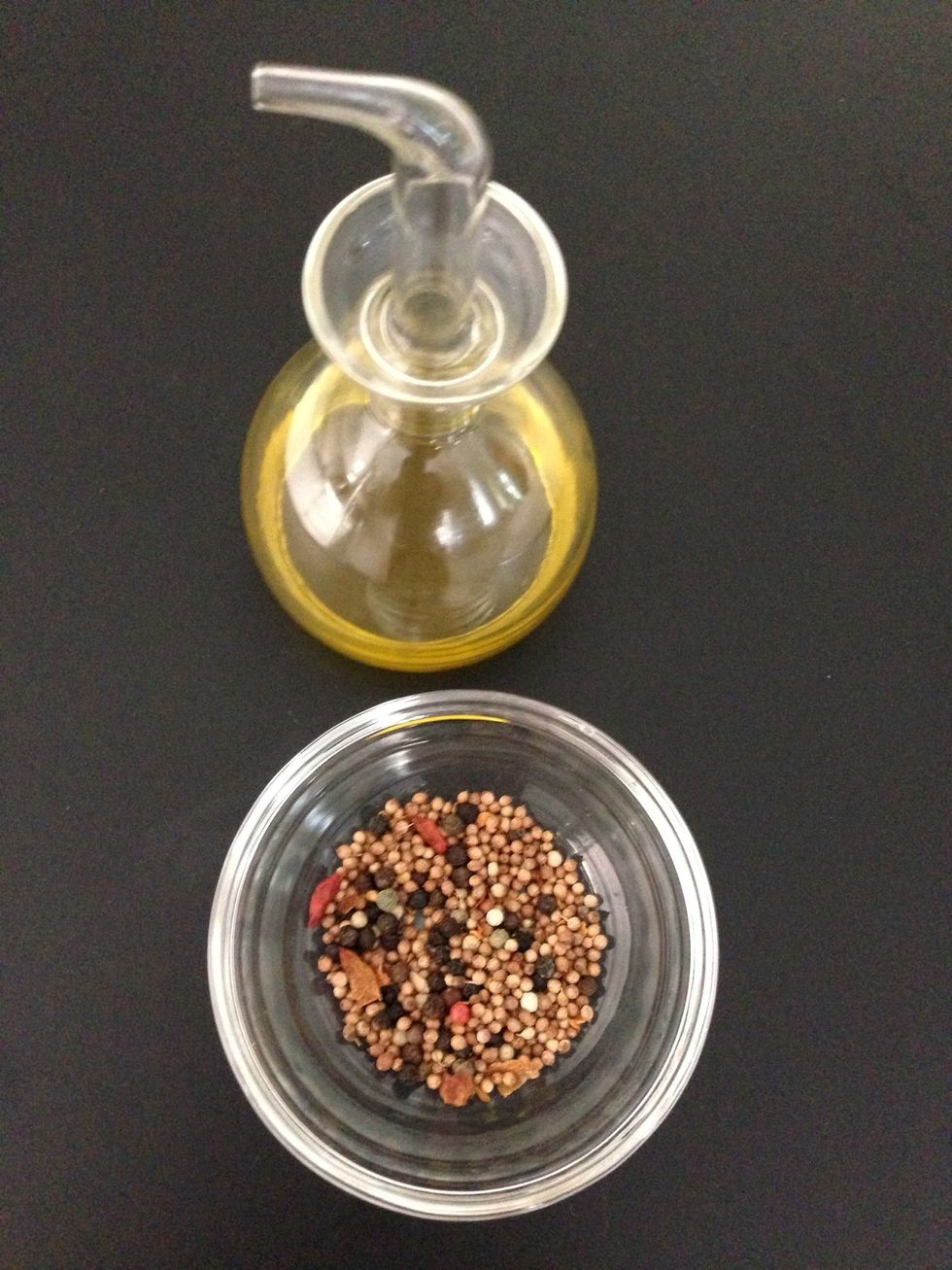 Spices. In a small pot put the oil ( that you will discard later) and the spices. Heat on high until you hear cracking of the seeds. Discard the oil with a strainer and add the seeds over the mangos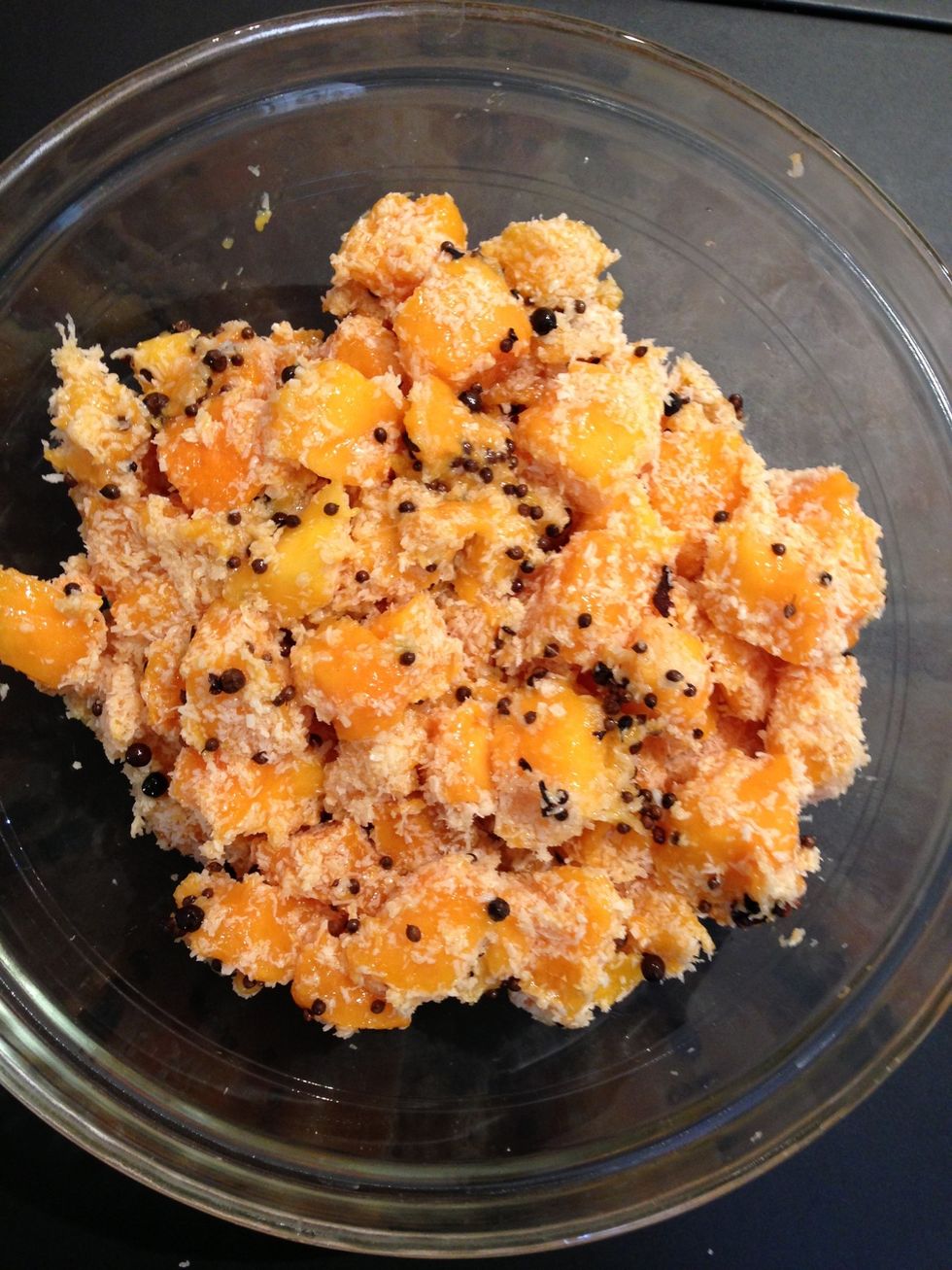 Add spices
Mix and serve. Astonishing.
1.0kg Mangos 2
60.0g Coconut flakes
2.0Tbsp Old rhum 2-3 TBSP
1.0Tbsp Sugar cristalized
1/4tsp Or stevia
2.0Tbsp Coriandre seeds
4.0tsp Pepperoncini or more
1.0tsp Pepper corns
1.0Tbsp Oil-i use olive oil