Cook Mango Shrimp Curry With Coconut Milk!
35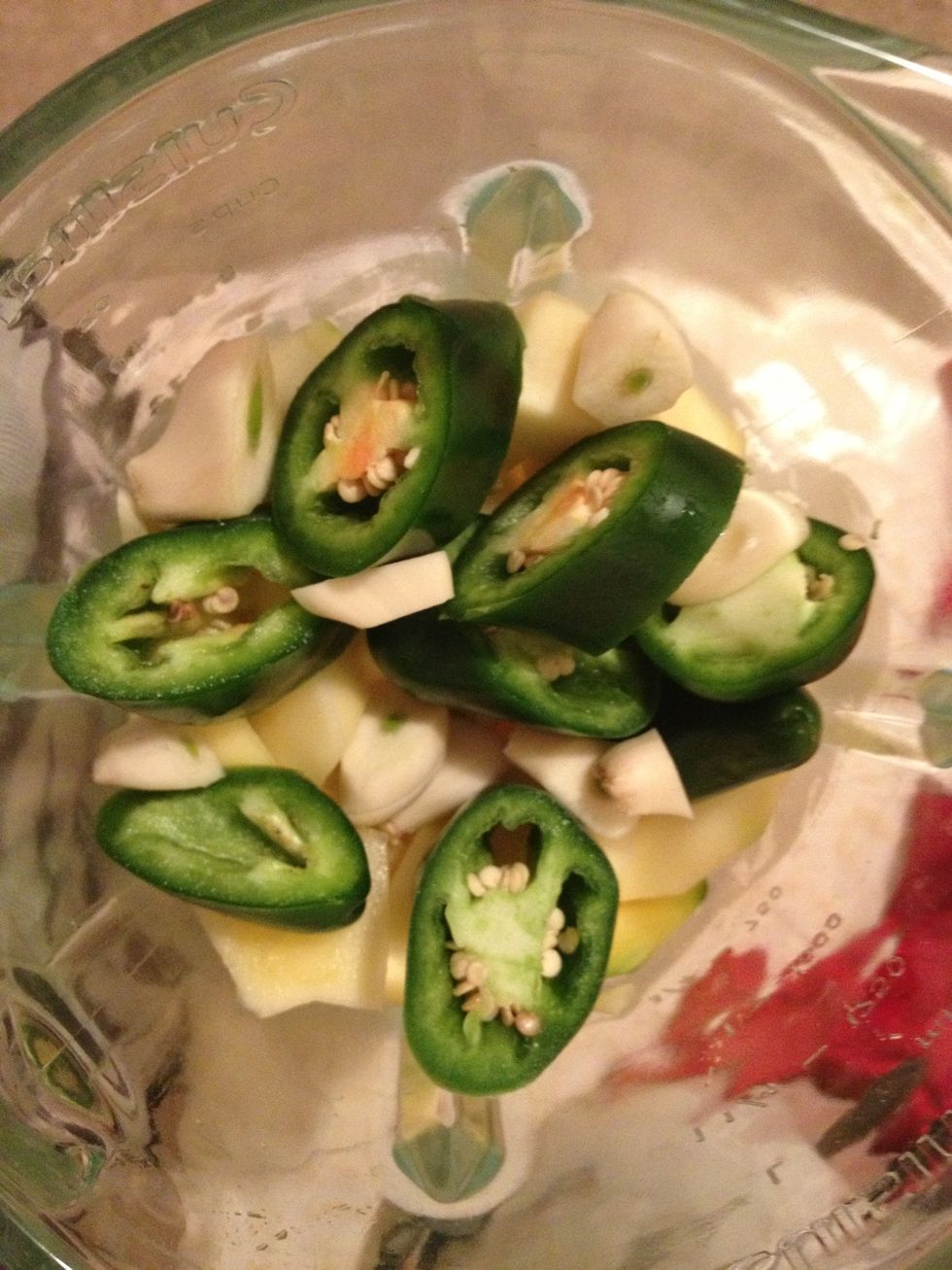 Chop the not so sweet mango and jalapeño and garlic and blend them to a paste in a blender/mixer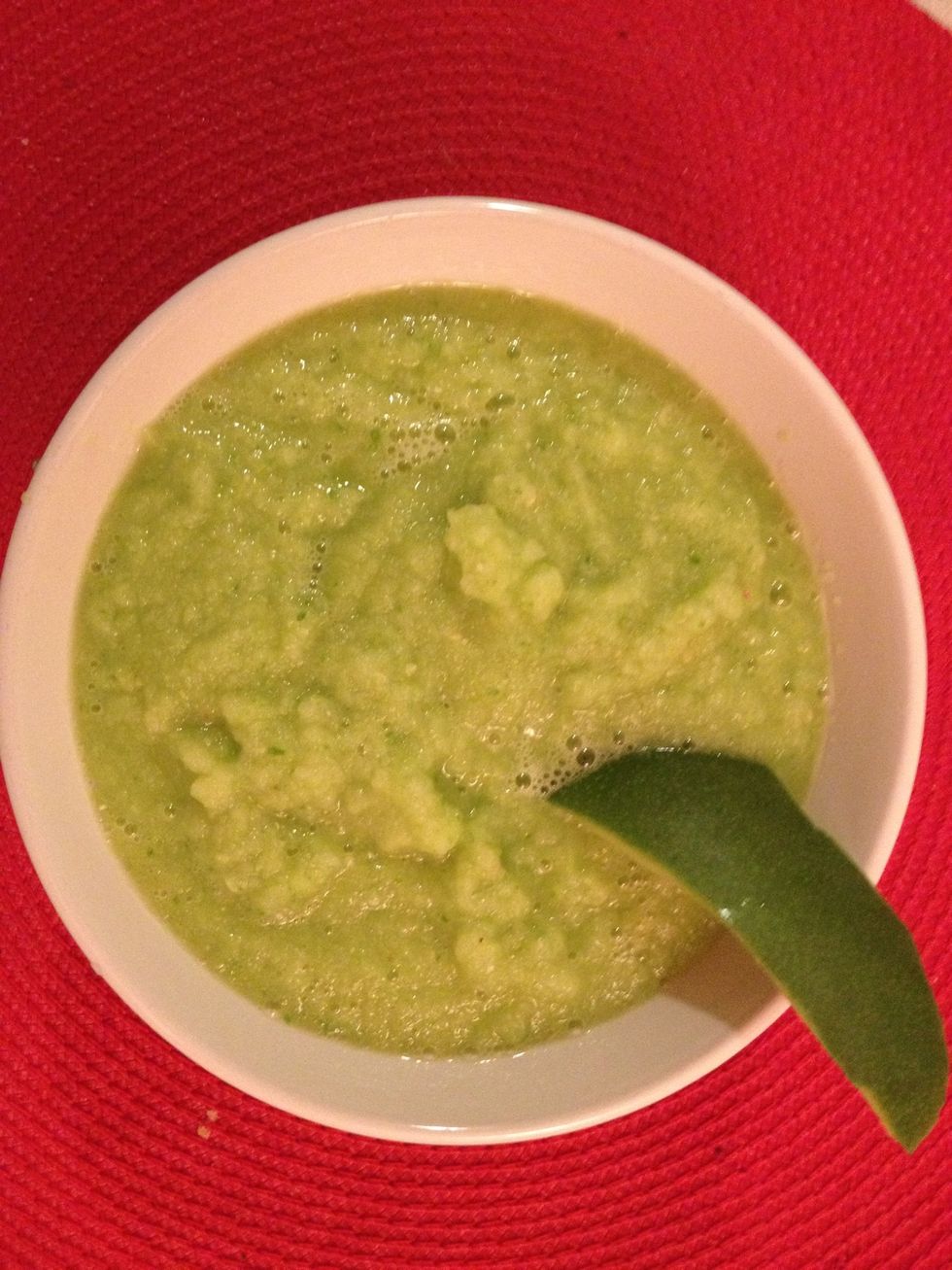 Keep this mix of mangoes,garlic and jalapeño aside while you cook the shrimps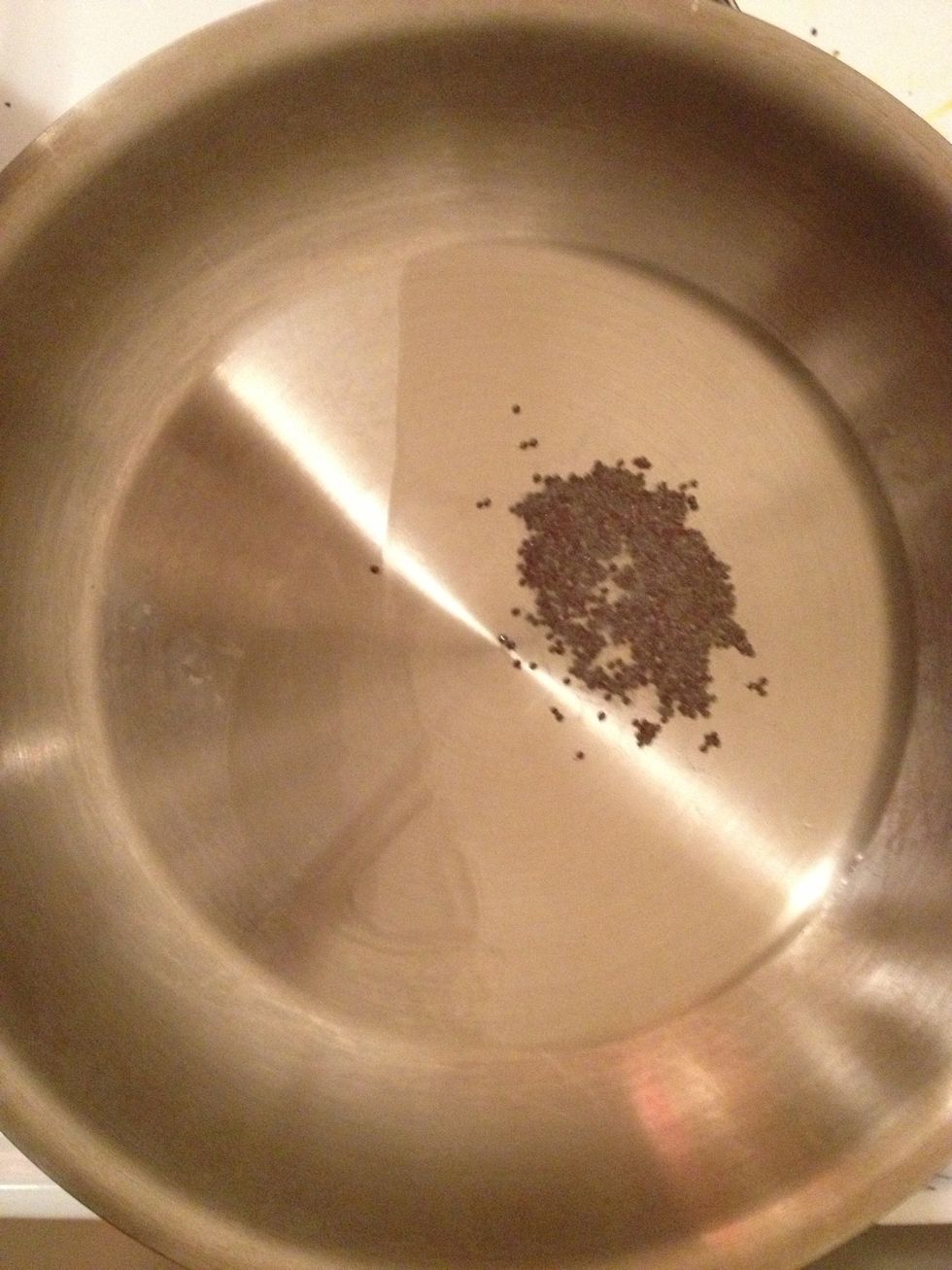 Heat the oil and add a teaspoon of mustard seeds,they will make a popping sound when they are ready..add the chopped onion and wait till it browns!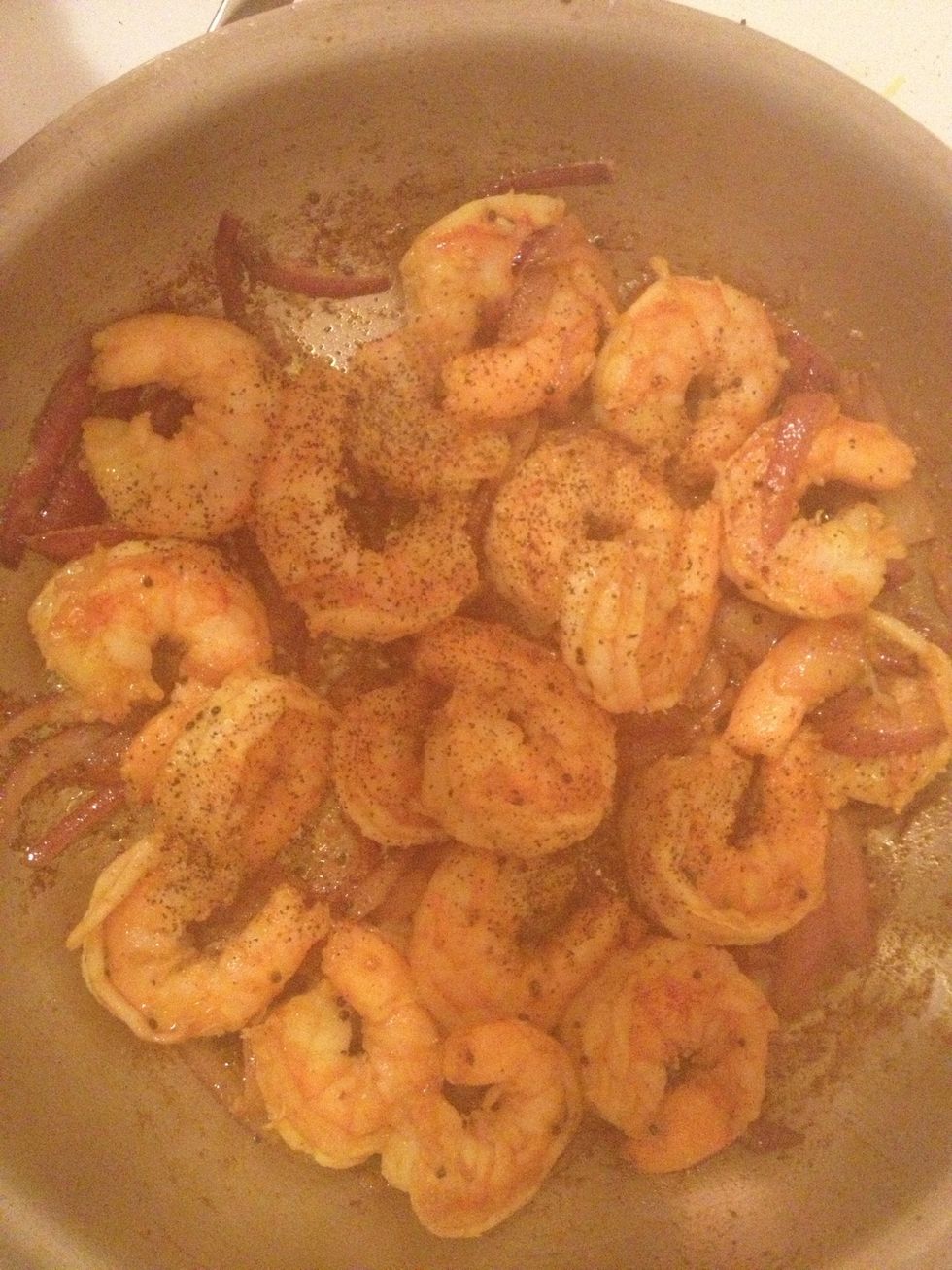 Shrimp covered with spices -cumin,coriander ,turmeric powders with just a little bit of black pepper being cooked under simmer!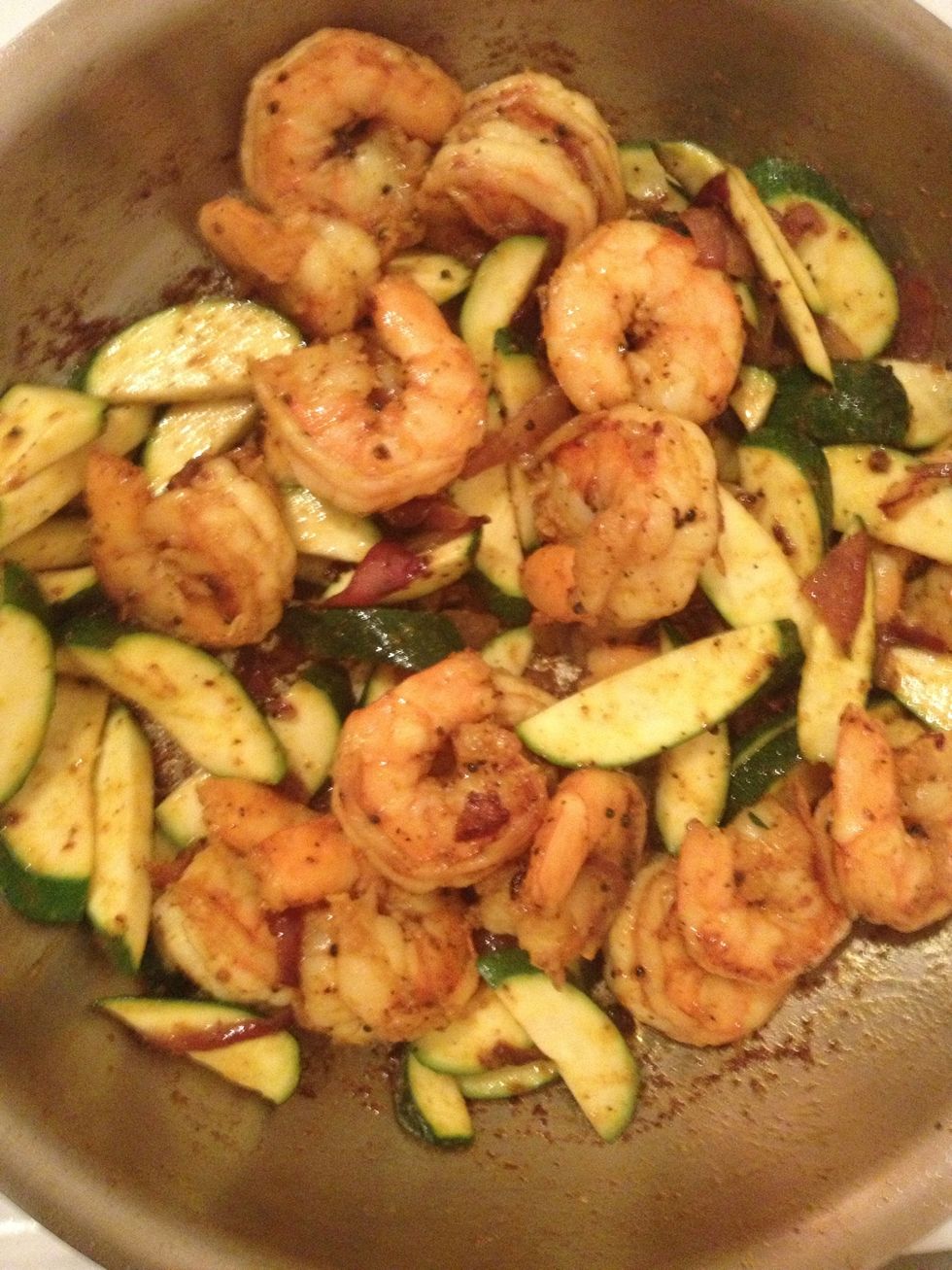 I added the zucchini after 5 mins of cooking the shrimps and now will cook them for about 5 more minutes together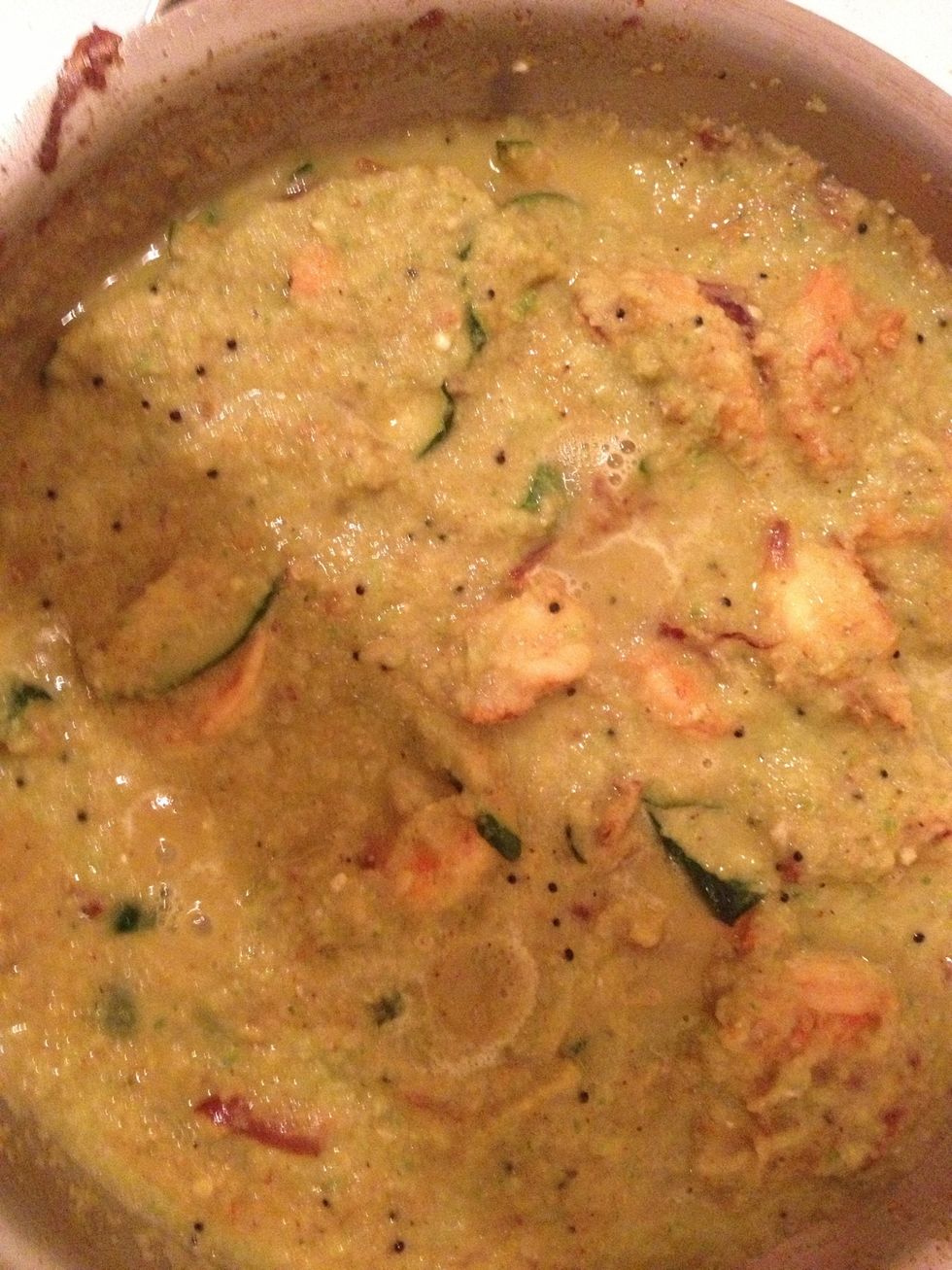 I then poured the mango garlic jalapeño mixture to the shrimp being cooked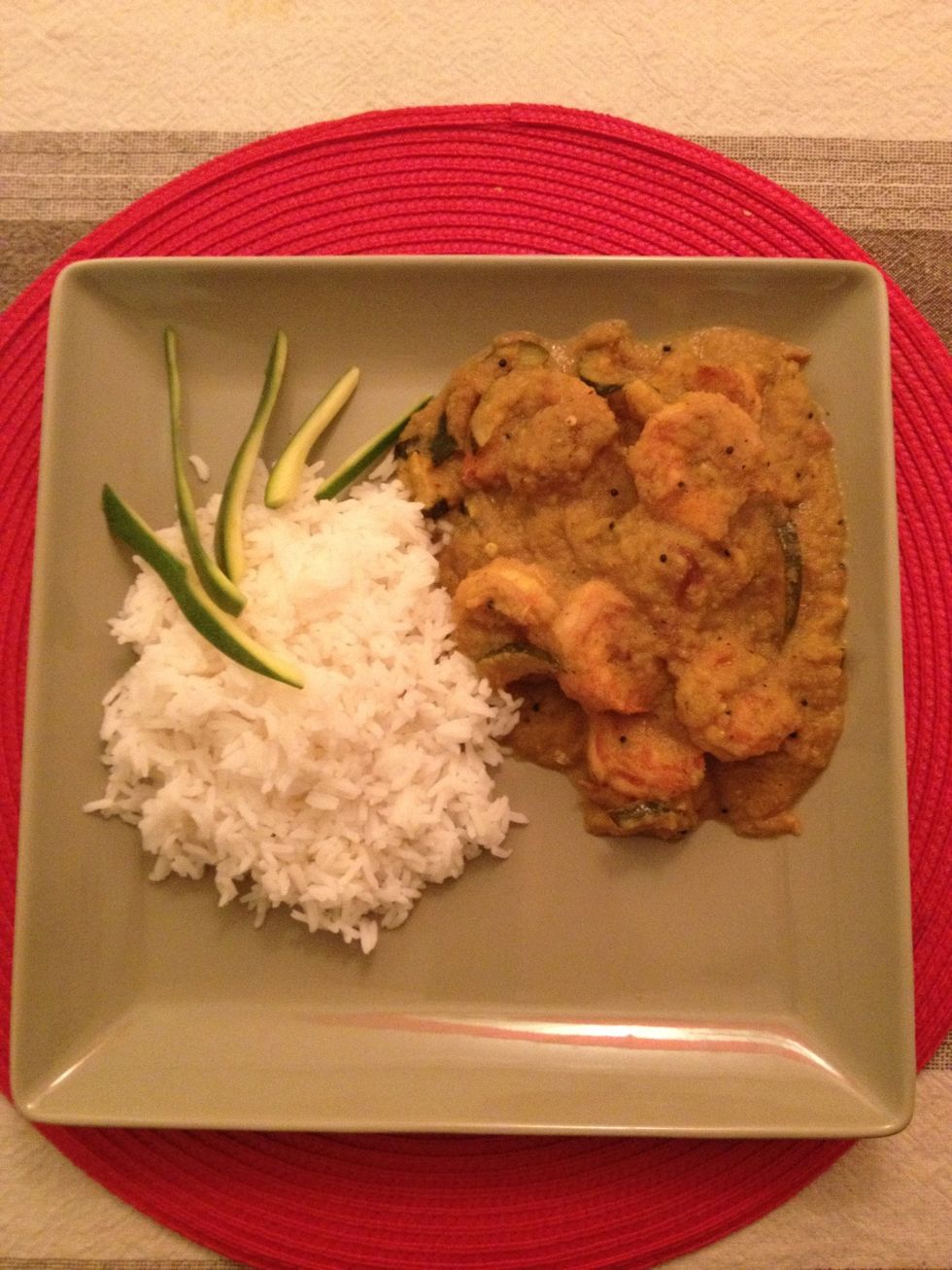 I am about to eat this with rice !!
Semi ripe mangoes 2
Shrimp 1 pound
Garlic and red onion
Zucchinii 2
Jalapeno 2
Oil, salt, turmeric powder,cumin powder
Mustard seeds
San Francisco, California