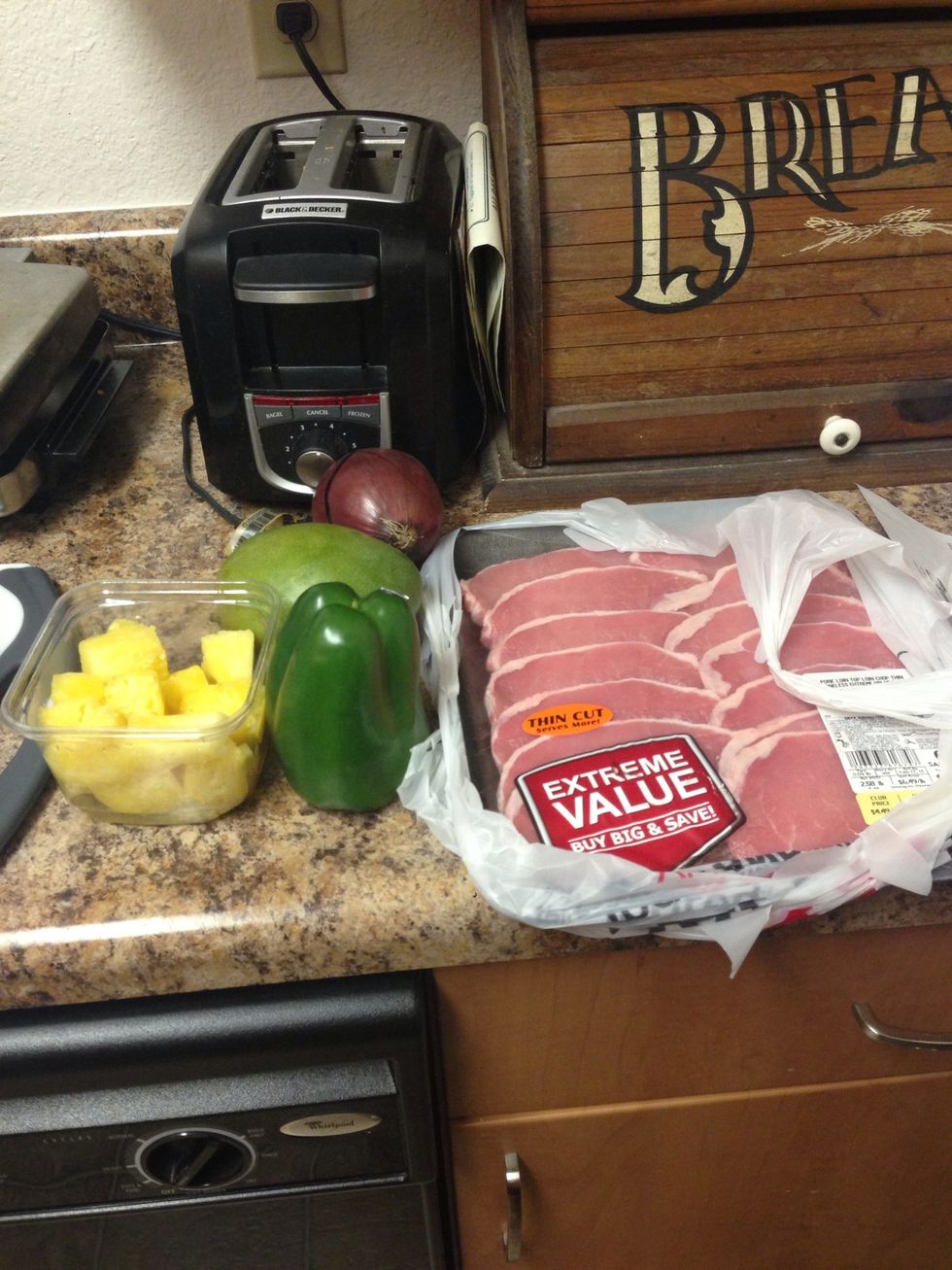 Gather your ingredients.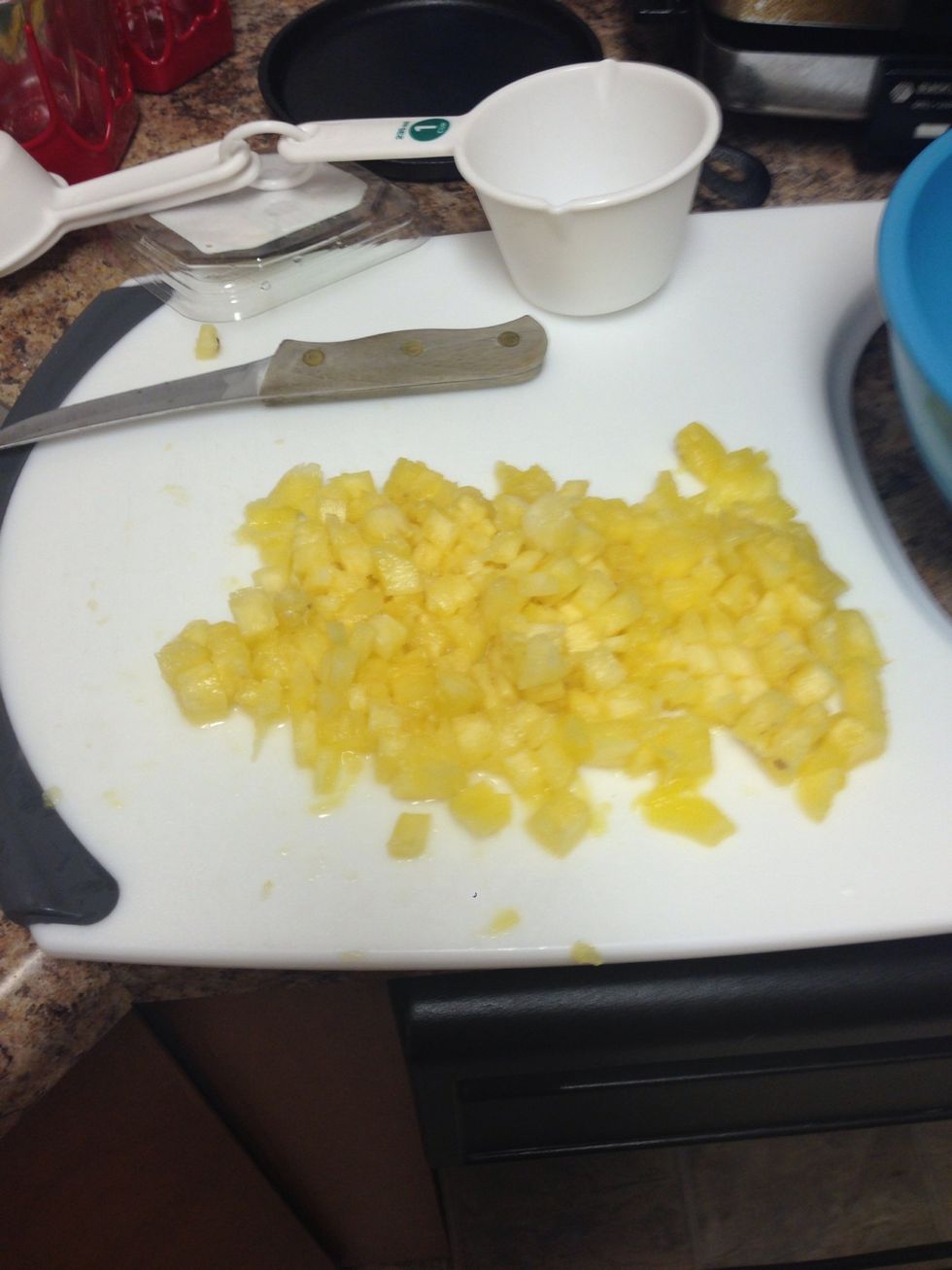 Cut one cup of pineapple into chunks.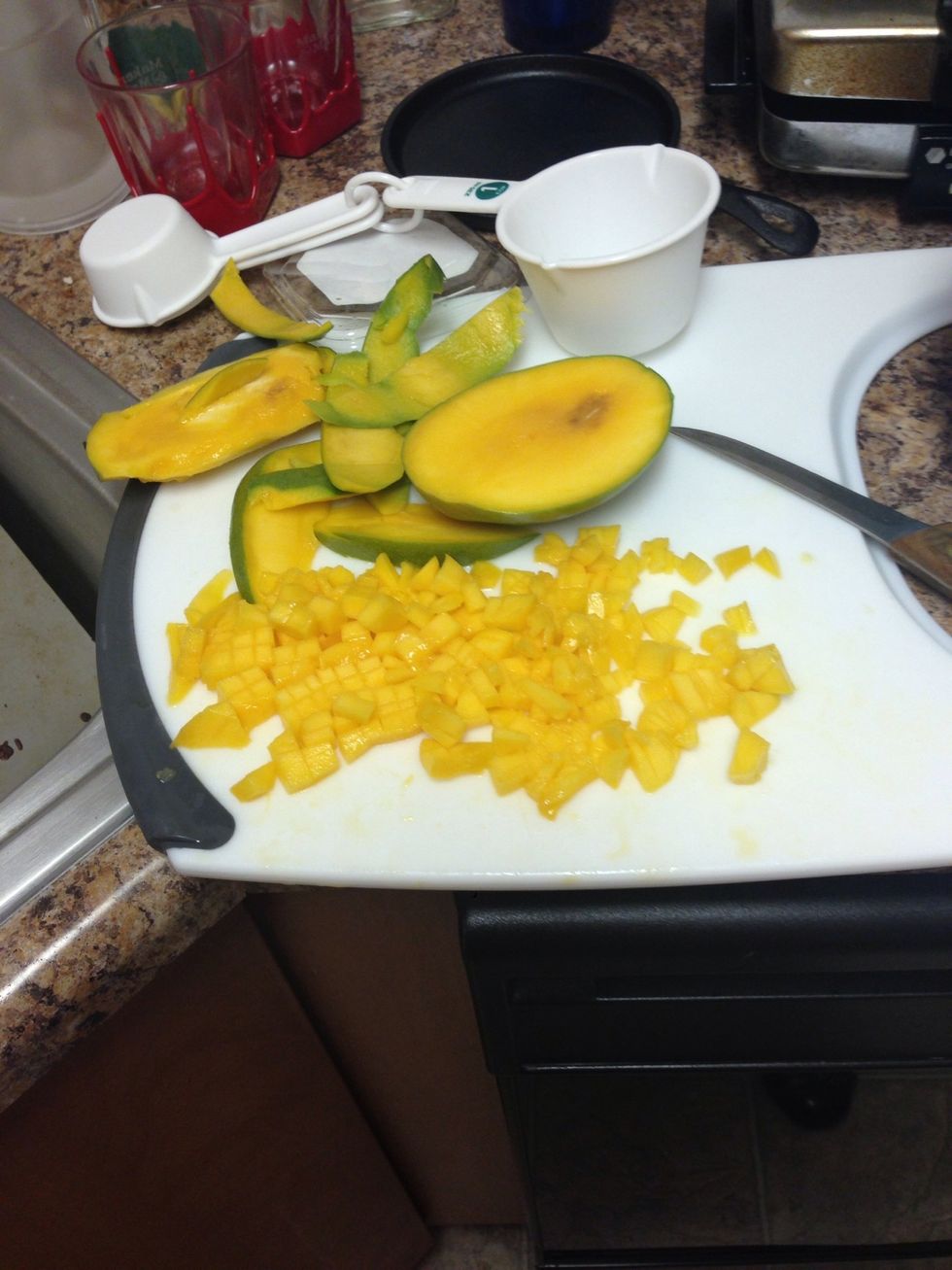 Cut one mango into chunks.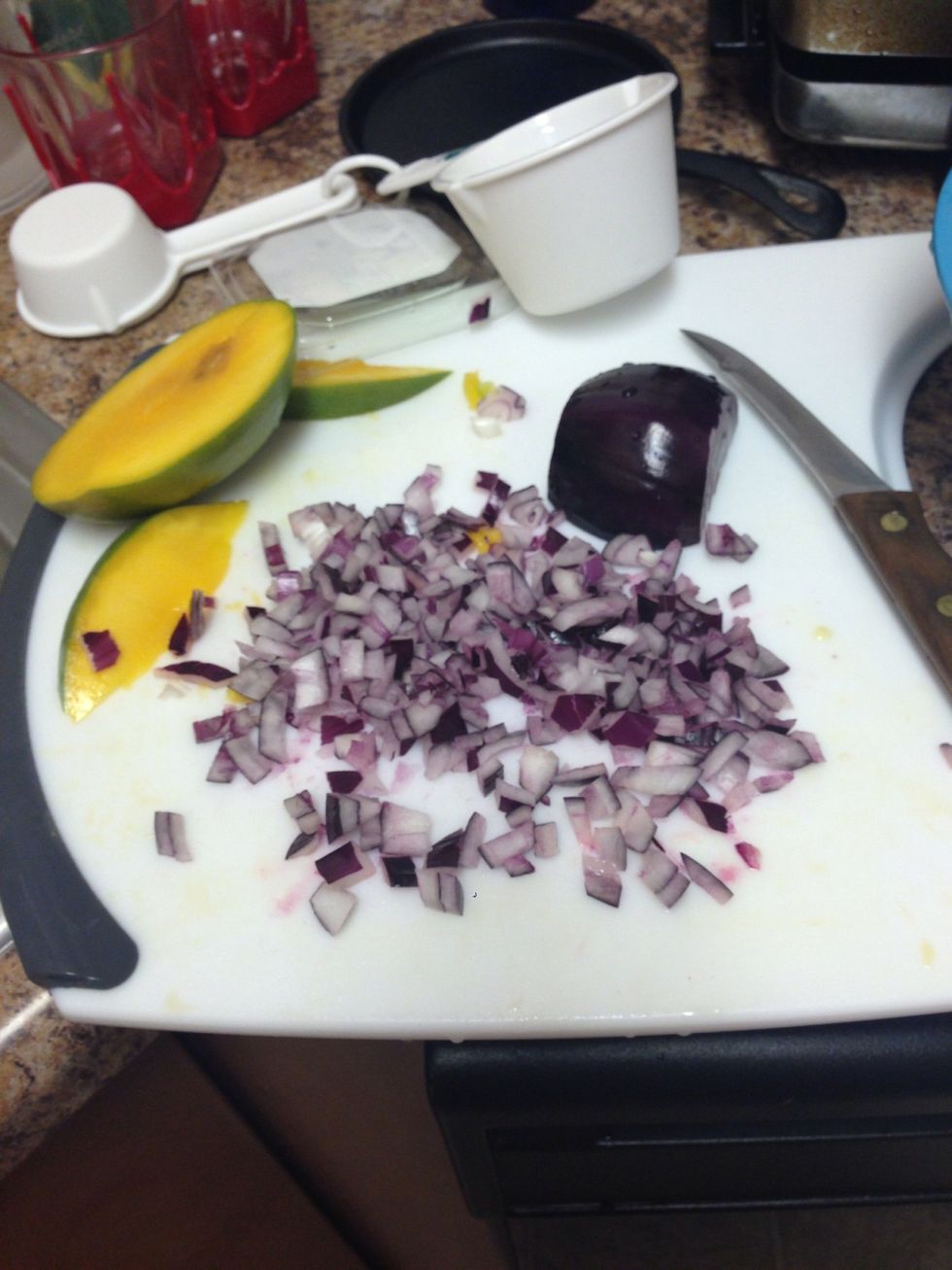 Cut 1/2 onion into chunks.
Mix all ingredients into a bowl.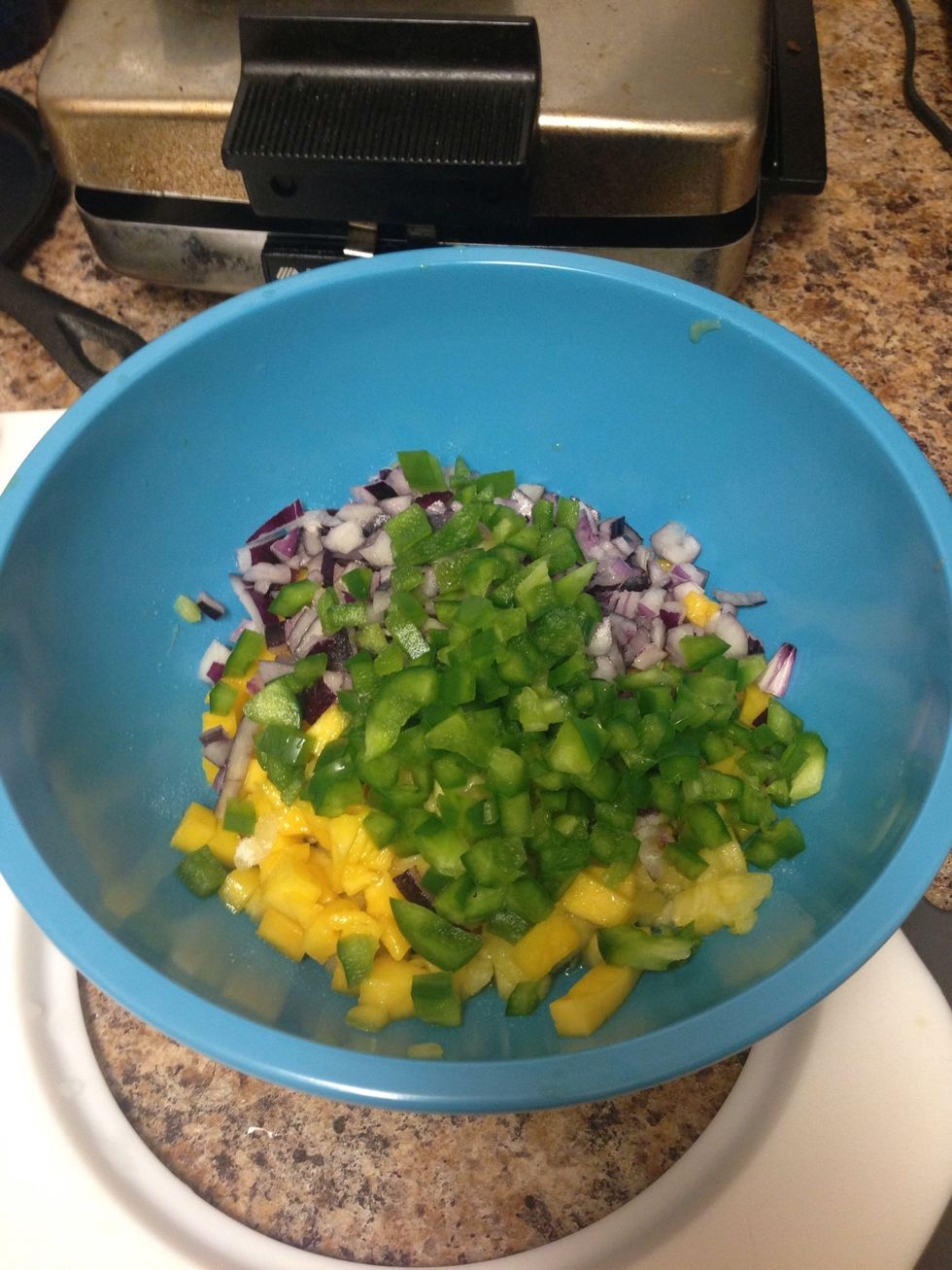 Cut 1/2 of a bell pepper into chunks.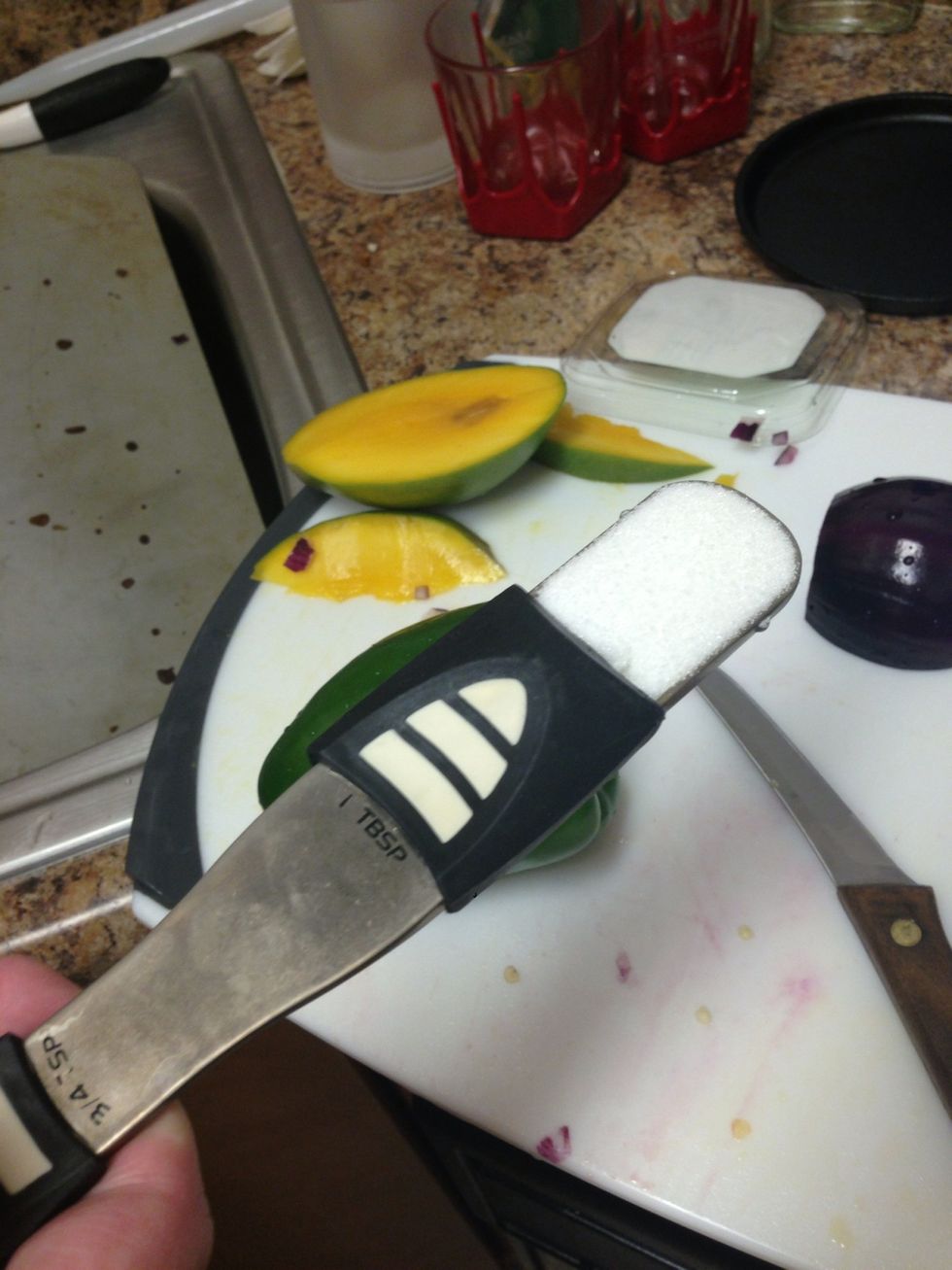 Add 1 tbsp of sugar.
Mix everything together.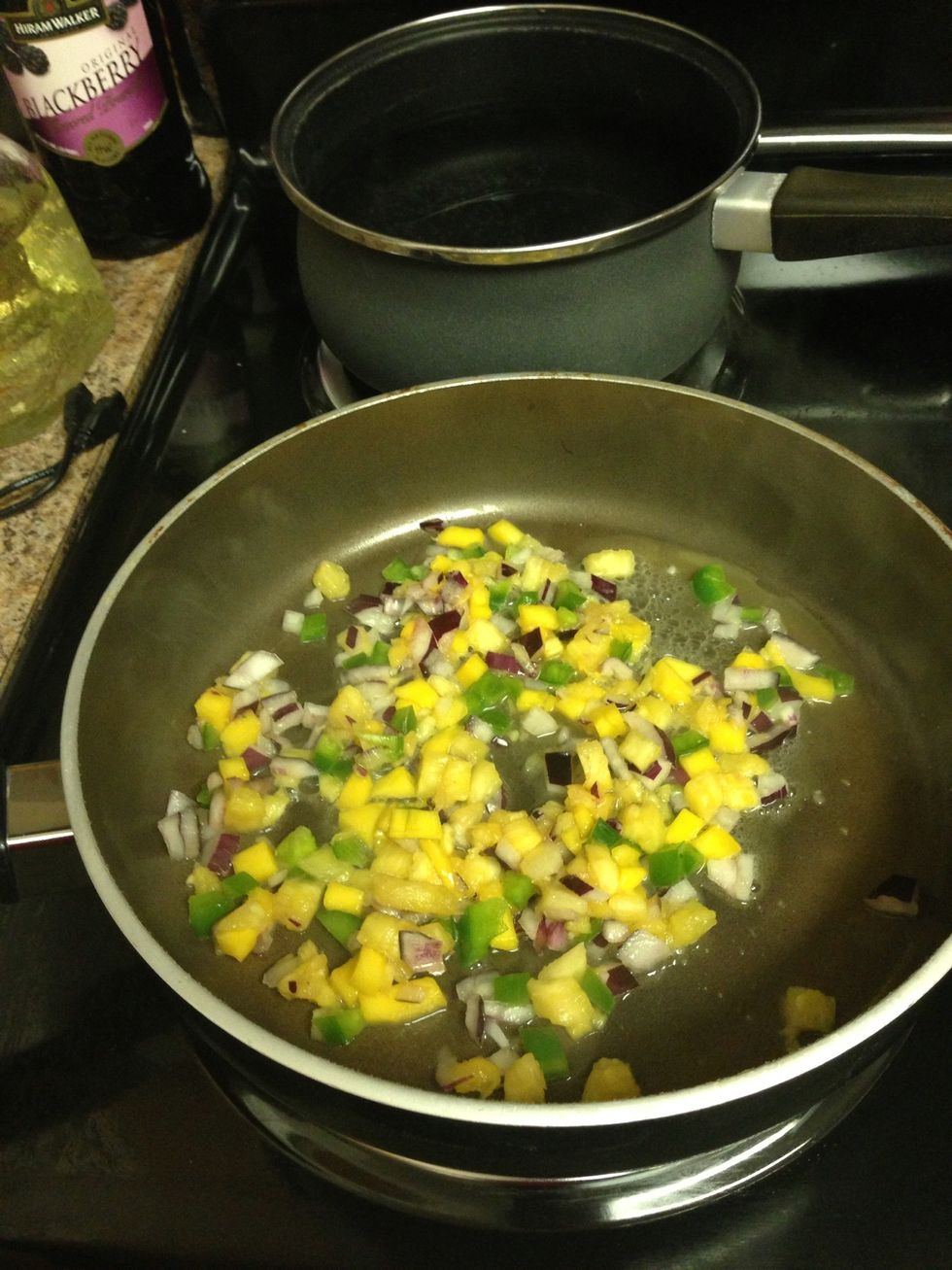 Turn the grill on high heat and add a bit of the mixture to the pan, but leave most of the mixture to top on the pork later.
Put in your sliced of pork.
Add a little more chutney to the top. Cook for about 4 minutes. These chops were very thin, so make sure your pork cooks well.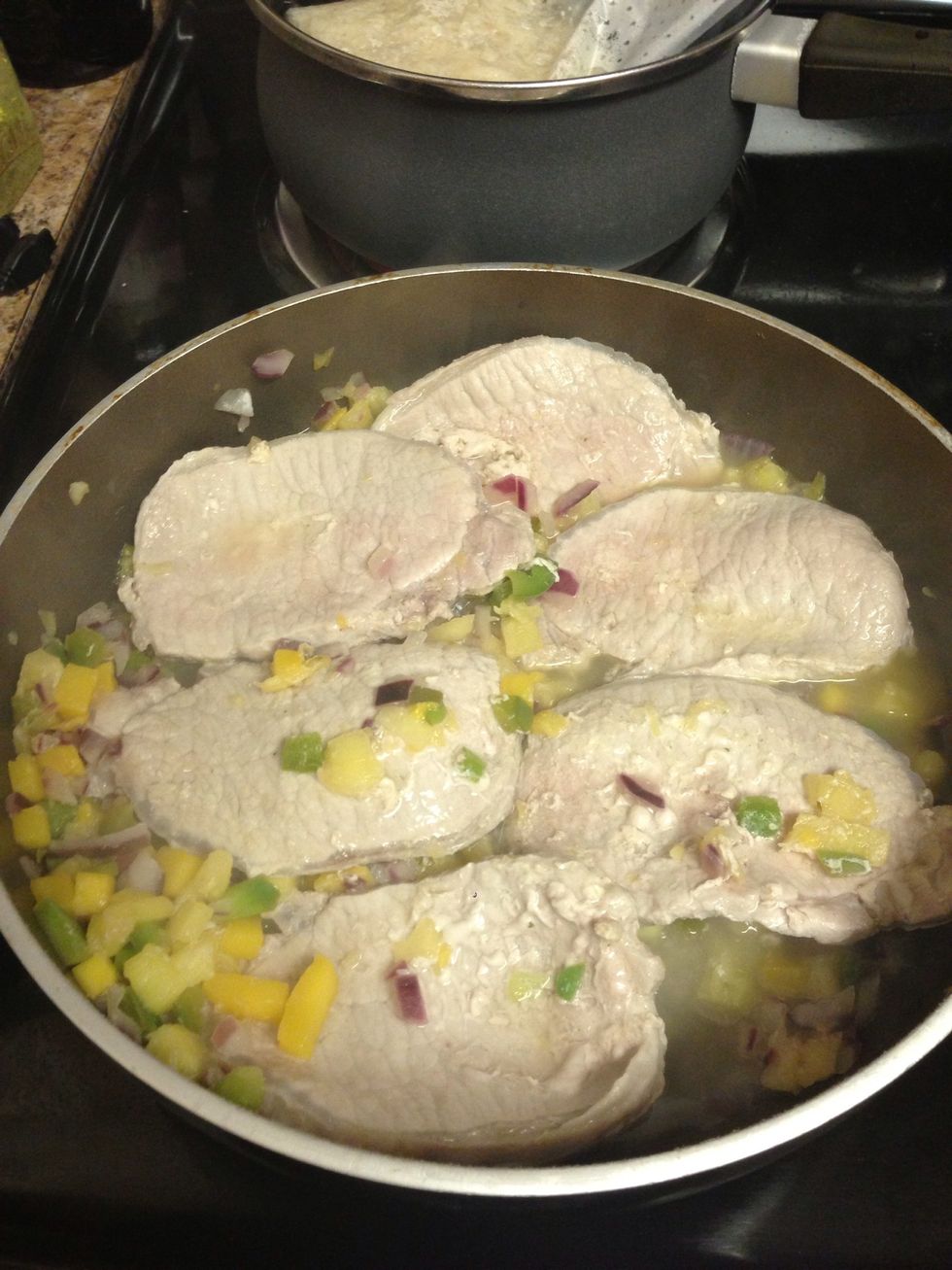 Flip the chops over and repeat for 4 minutes or your pork reaches 145 degrees Fahrenheit internally.
Top with more chutney mix and serve with your favorite sides.
1.0c Pineapple, cubed
1.0 Mango, cubed
1/2 Onion, cubed
1/2 Bell pepper, cubed
1.0Tbsp Sugar
6.0 Pork chops, sliced
Geeky Kalamity
A nerdy lady that likes to cook. I usually throw ingredients together and it turns out great. :) Ive made it a personal goal to cook everything on the grill.