How to cook mangalorean bafad pork curry (dukra maas)
Cook Mangalorean Bafad Pork Curry (Dukra Maas)
316
"Dukkar" is pig & "Maas" is meat in Konkani. For best result ideally this should be cooked a day before serving to allow the flavors to develop. Let's start by preparing the Bafad spice mix.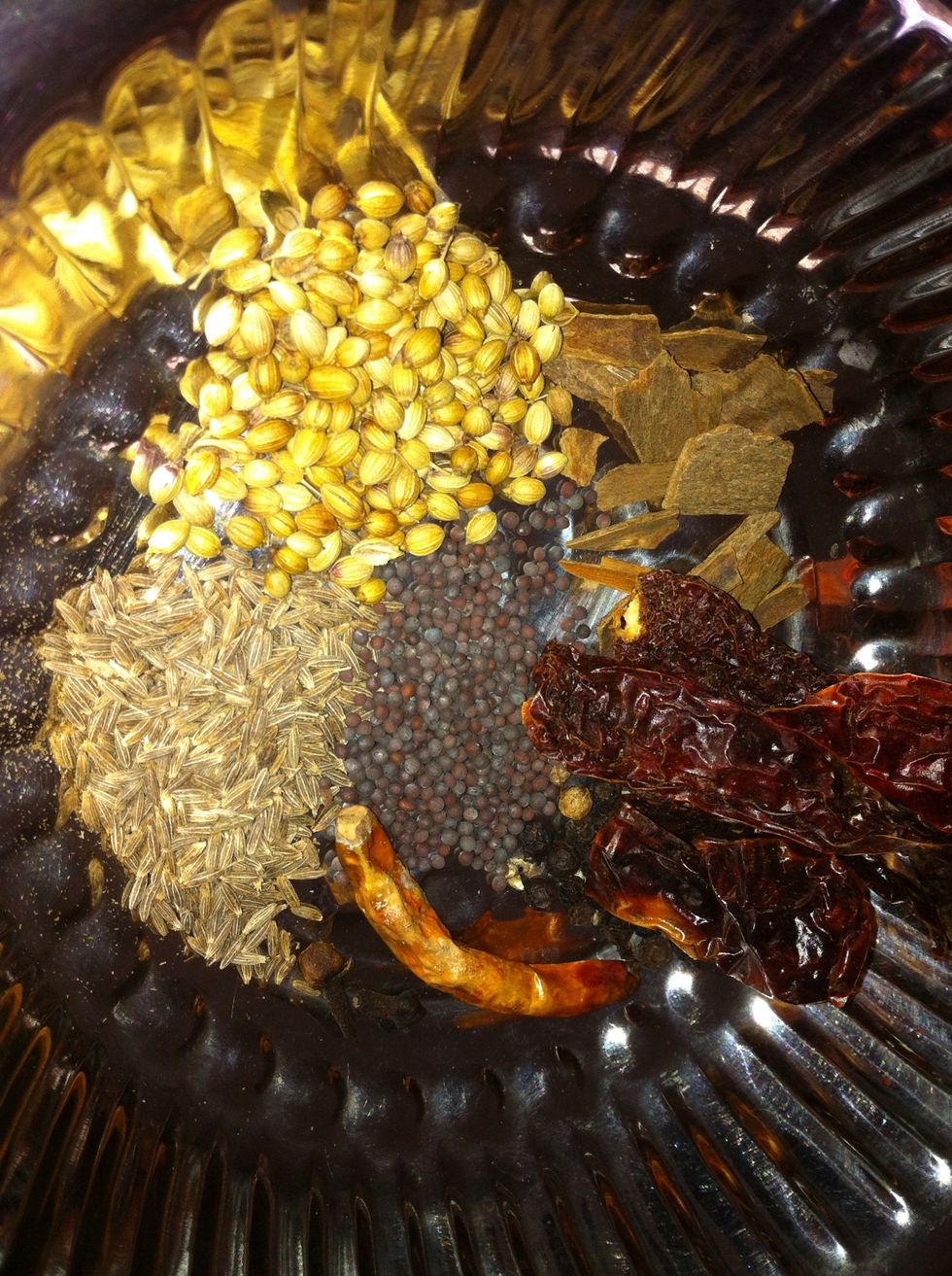 This spice or curry mix is used in Mangalorean & Goan cuisine. Gather all ingredients for this spice mix except turmeric.Keep the chillies whole to avoid being burnt easily.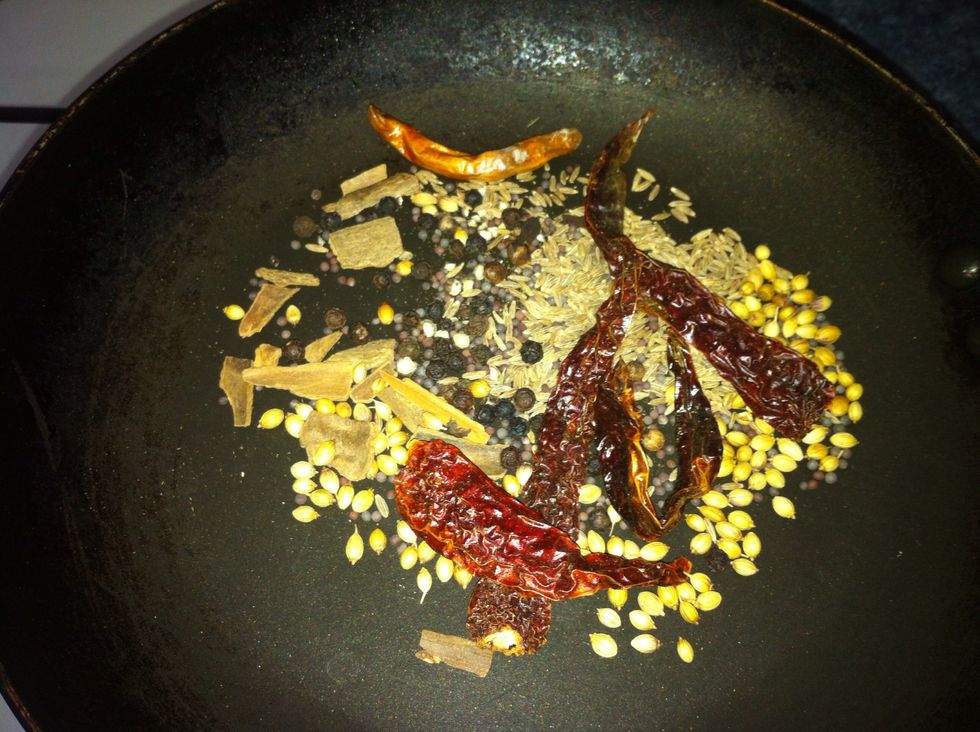 Dry roast all the ingredients till aromatic & switch off the stove.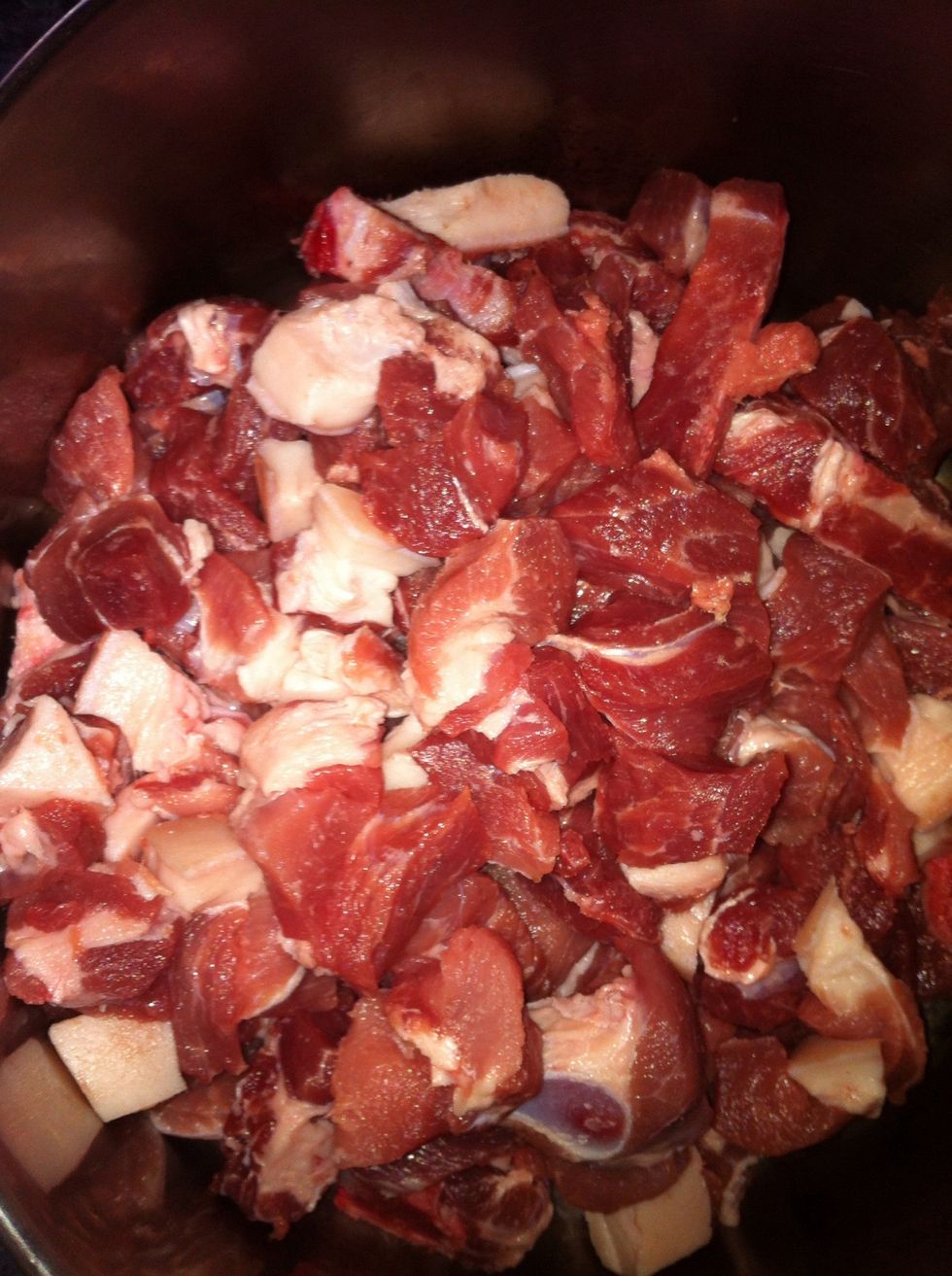 Dice the pork.For best result use pork belly or shoulder marbled with a little fat. Although the fat gives it its flavor - feel free to discard large chunks of fat.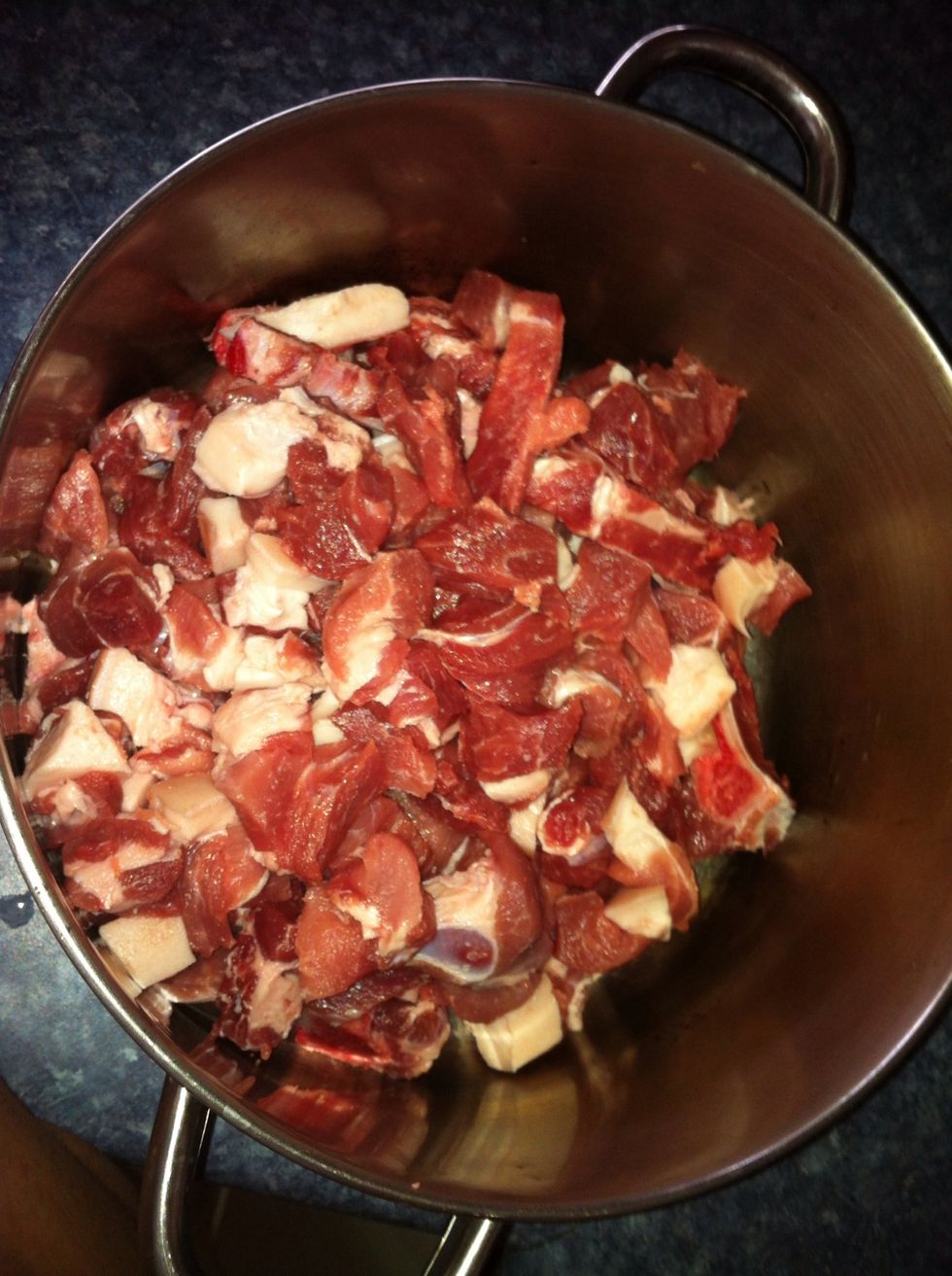 Place the pork into a cooking pot.Ensure the pork is diced uniformly for even cooking. You can have large or small dice as preferred.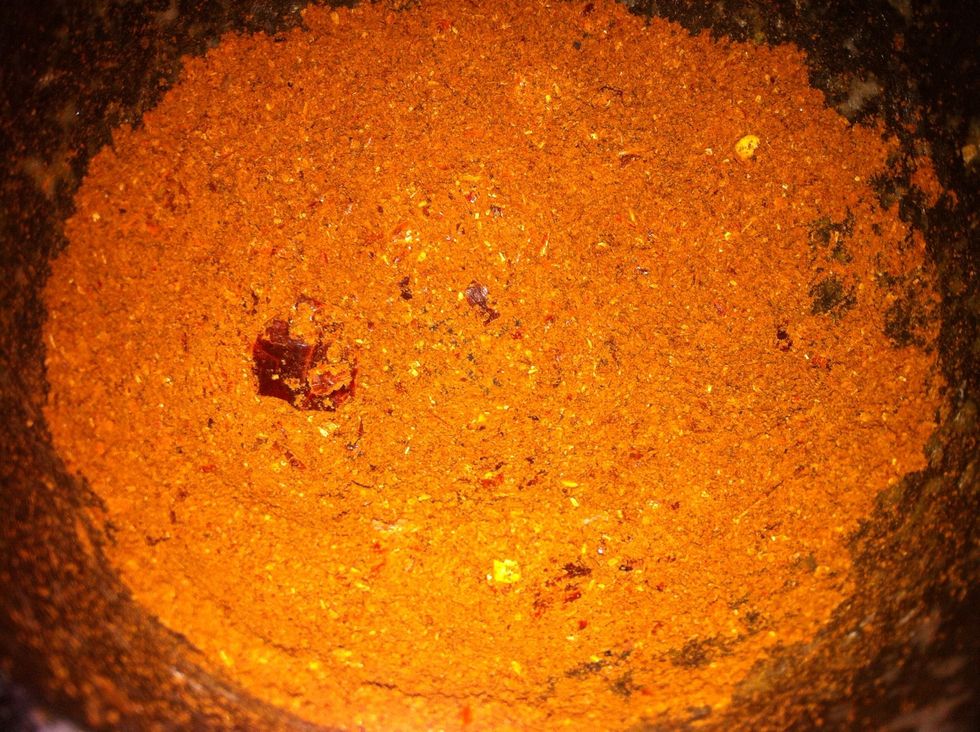 Grind the roasted spice in a spice grinder or a coffee grinder that is used exclusively for spice grinding. For a traditional approach use a mortar & pestle. If you are using fresh turmeric-grind now
If you prepare this spice mixture in large quantities - store it in an air tight jar in dry and cool place. Use this within a month.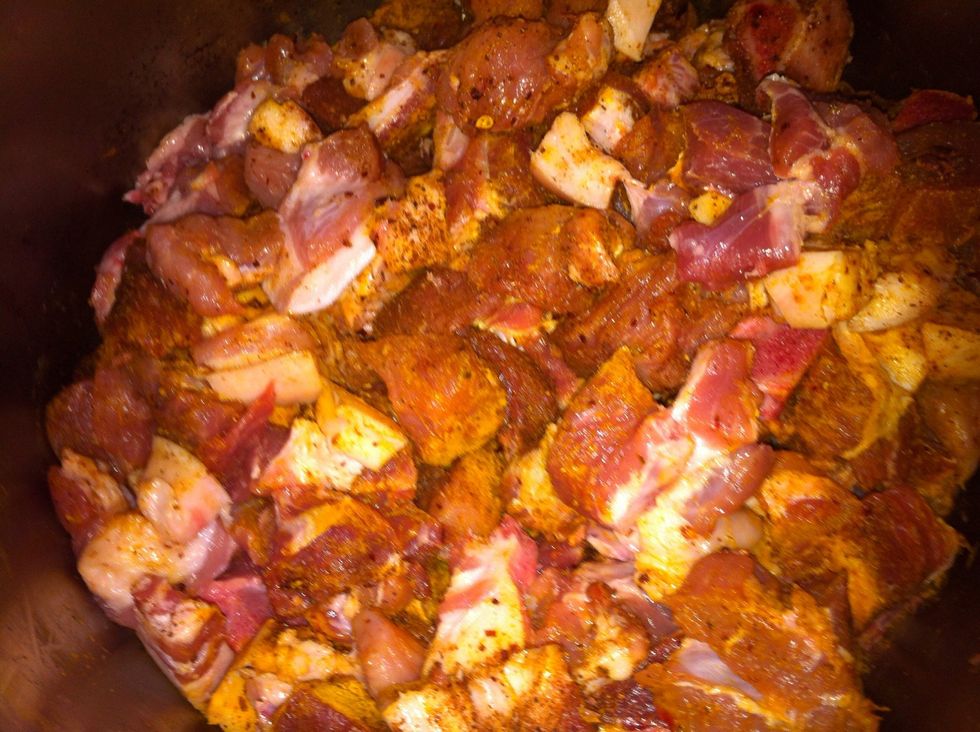 Mix the ground bafad with the pork. If using ground turmeric add now.
Now add green chillies,ginger,garlic,garam masala,nutmeg,bay leaves, and salt.Stir through.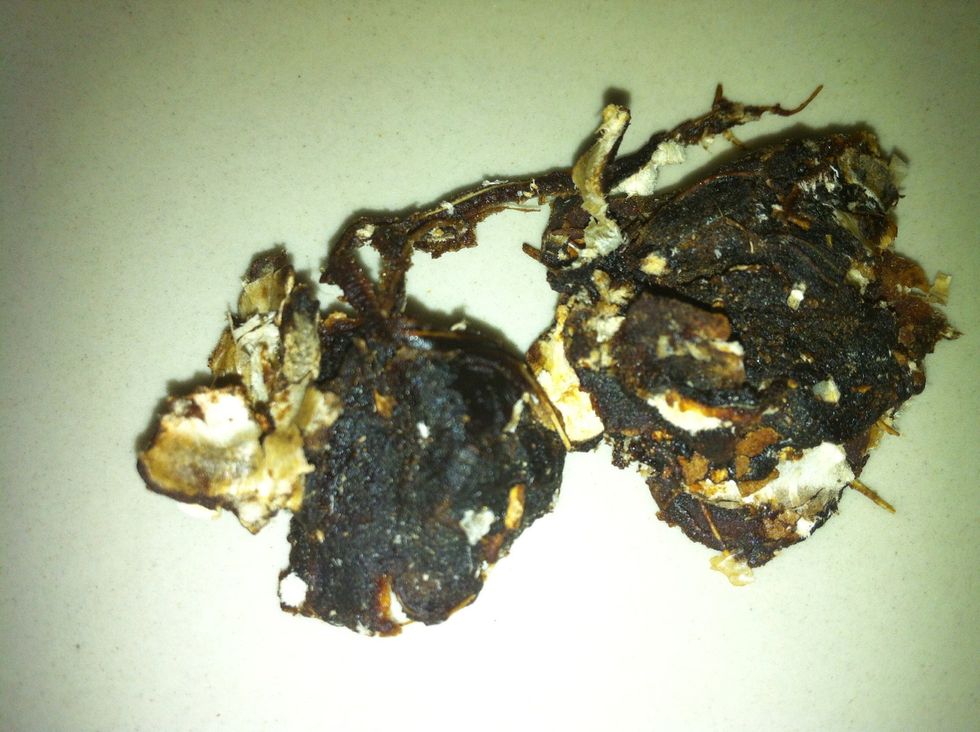 These are dried tamarind. Place this in 1/4 cup or less of boiling water.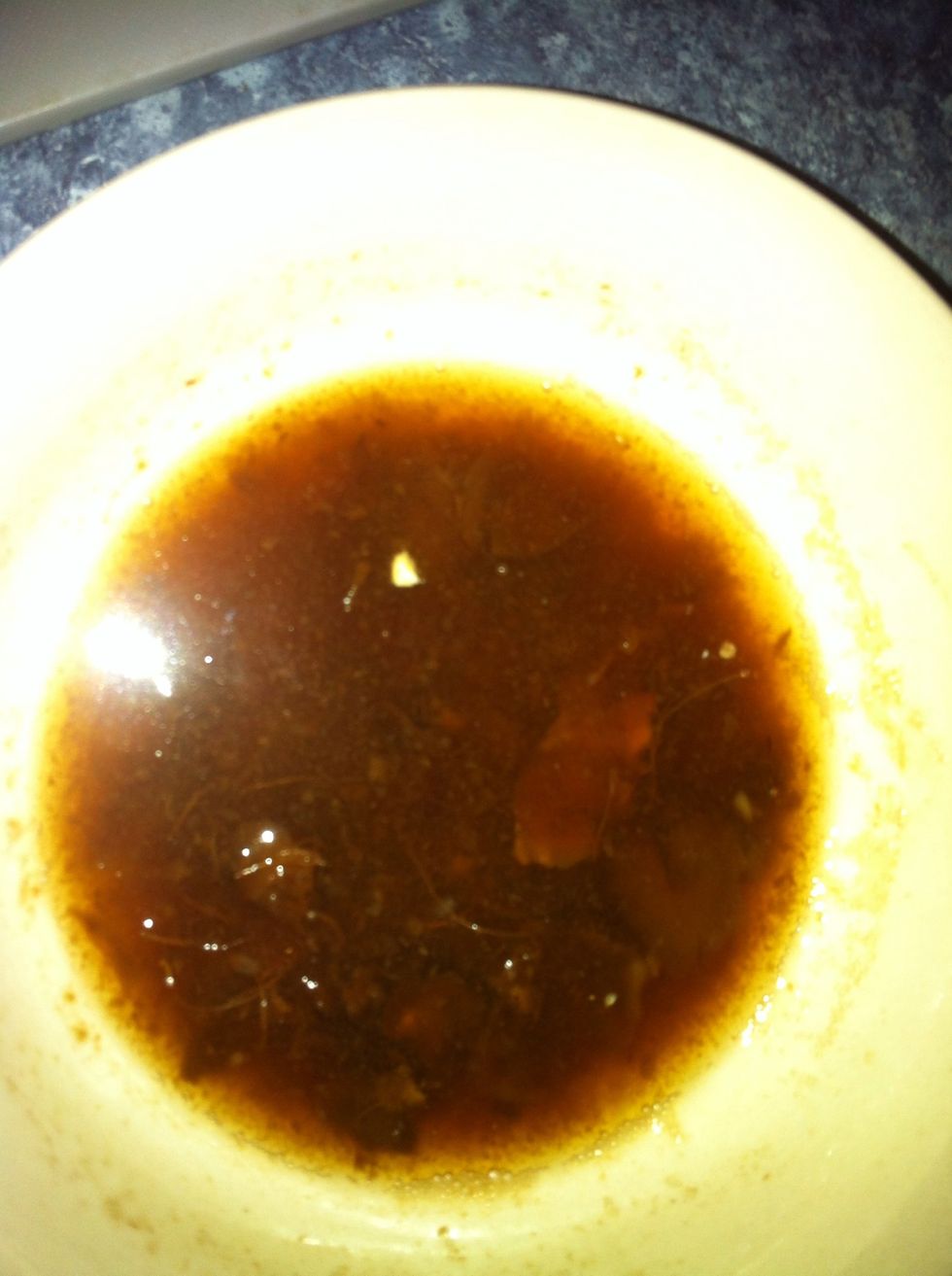 After 5 minutes it looks like this.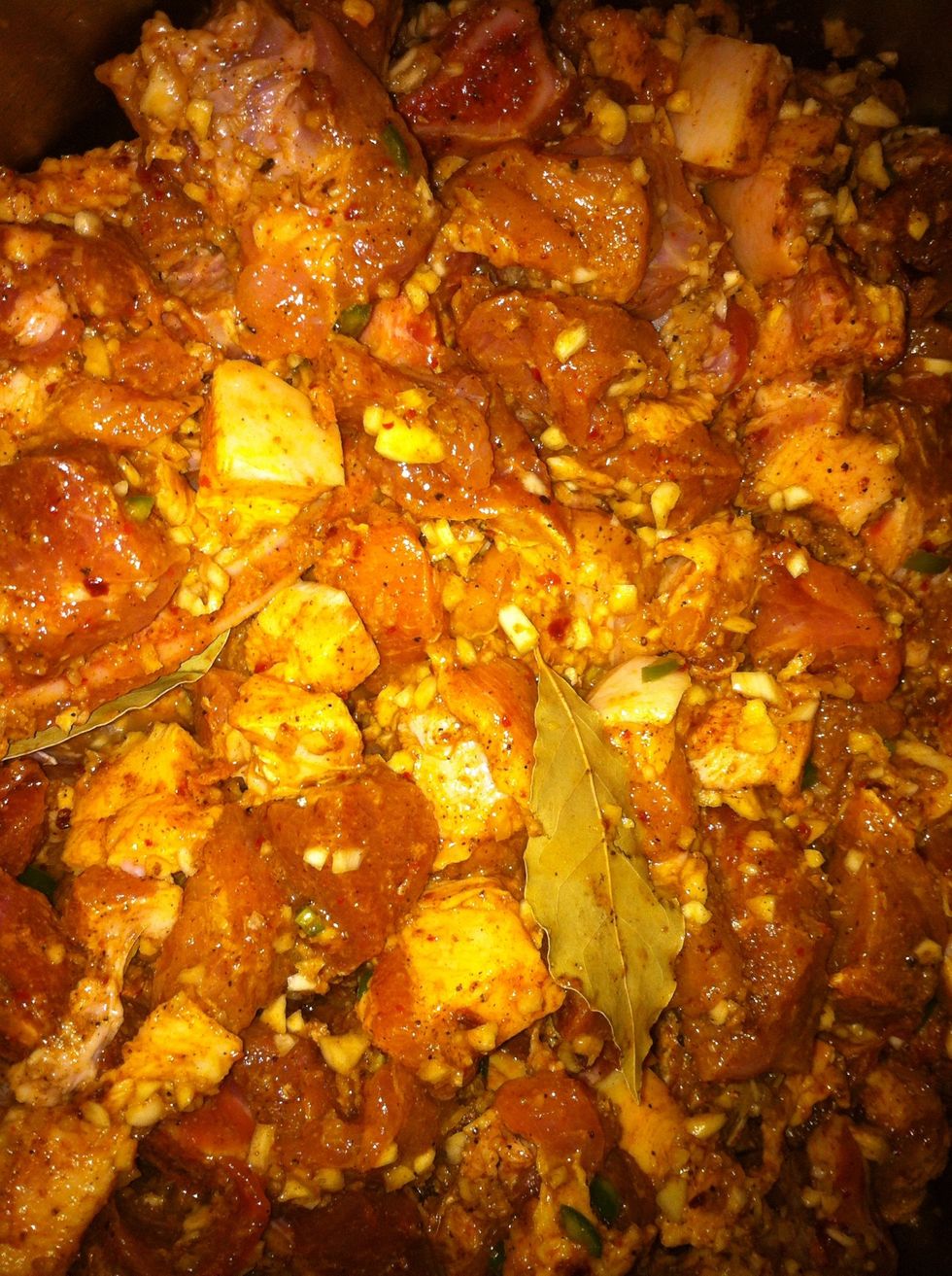 Strain the tamarind mixture into the pork. Now it's time to add vinegar. Ideally use indian or Filipino coconut vinegar. Otherwise add red wine vinegar or regular vinegar.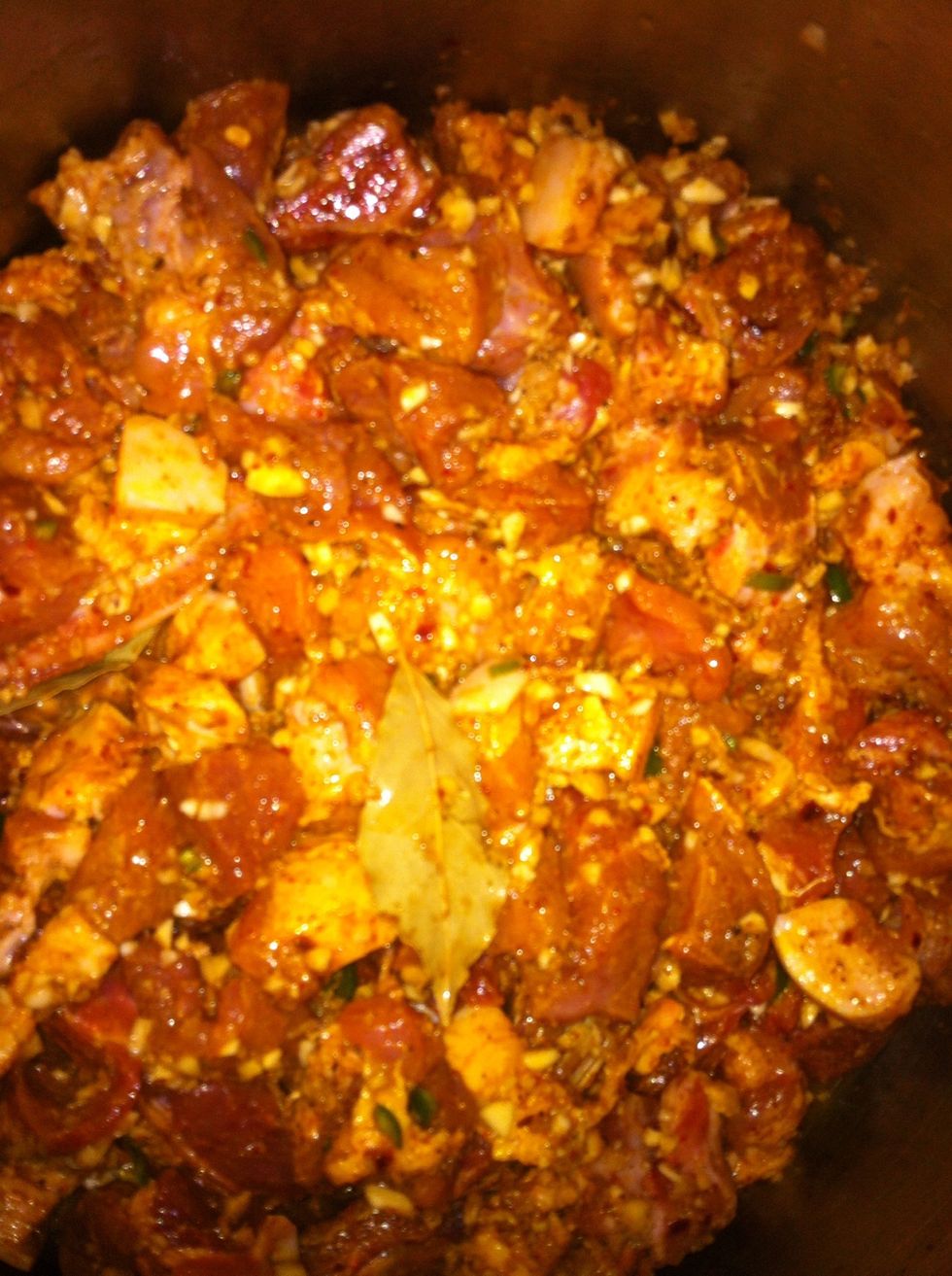 Stir the whole pork through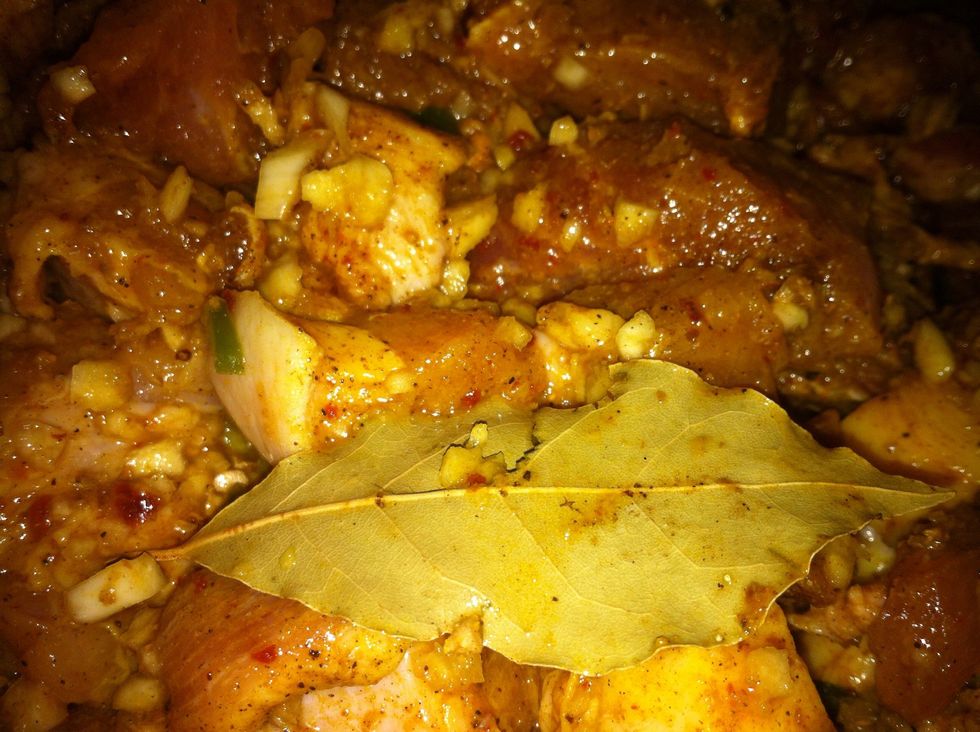 Leave this to marinade for an hour at room temperature.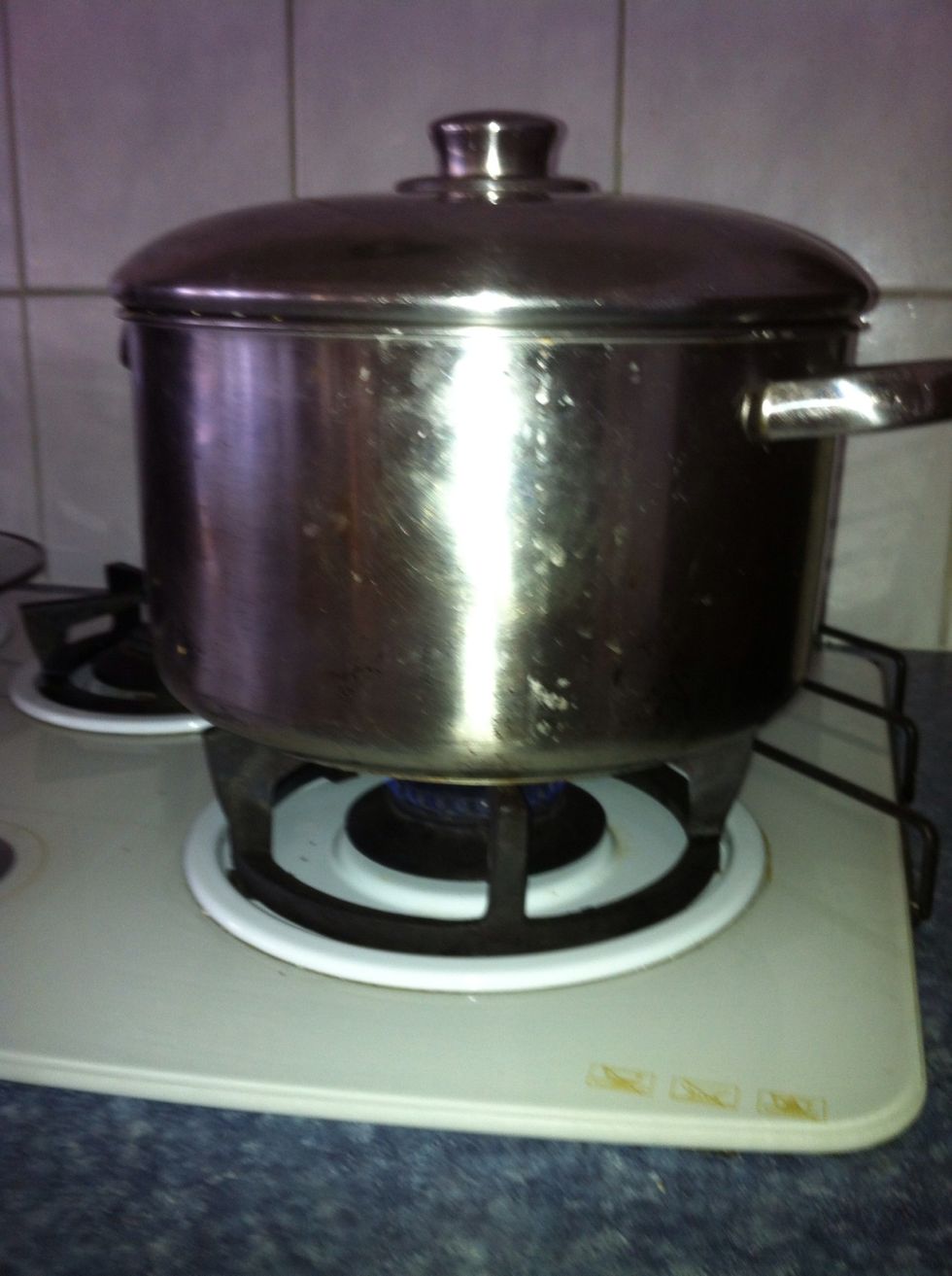 After an hour place this on low heat with lid on. Don't add any water or liquid at this stage.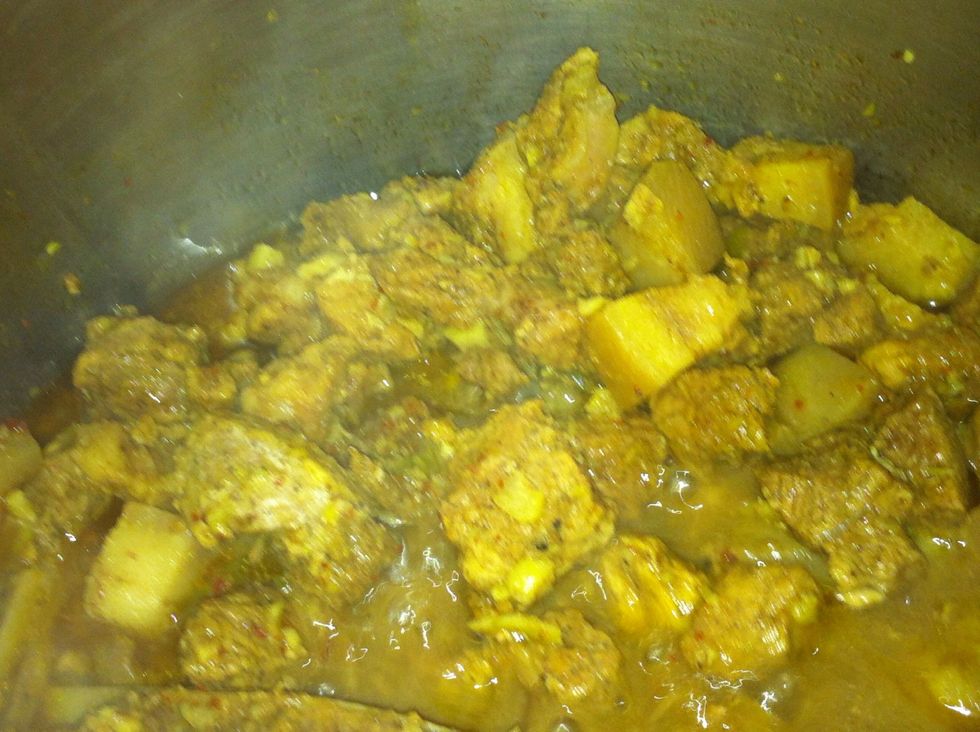 This is how it looks after cooking for an hour. The fat will melt and rise to the top. It will melt every time you heat this curry later.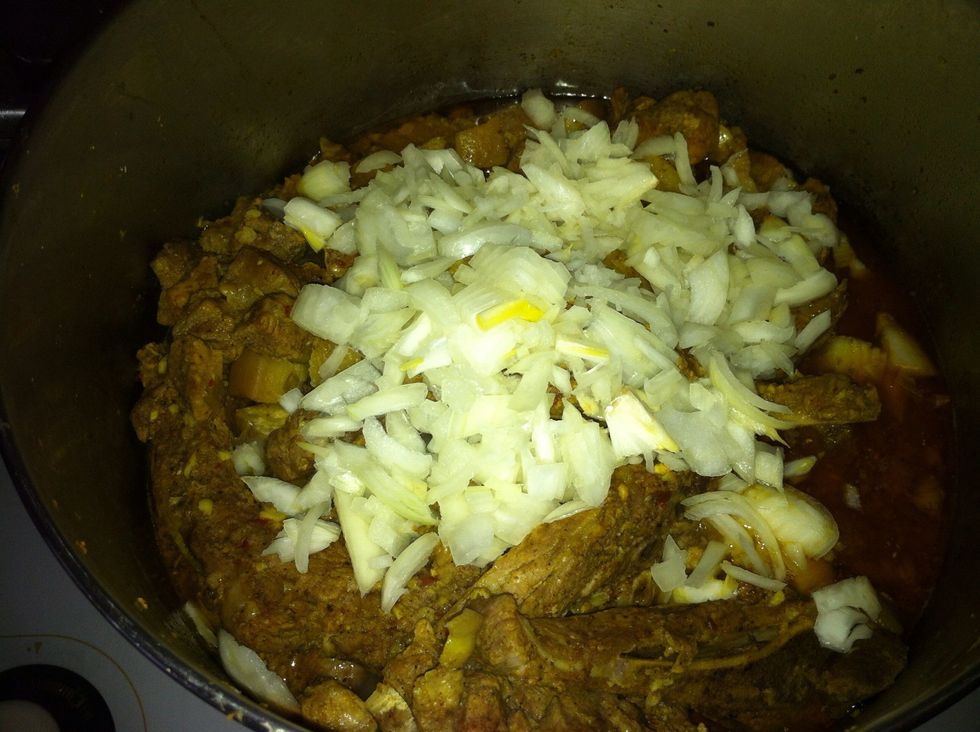 Taste and adjust salt, chilli and vinegar. If you prefer a more runny curry add no more than 1 cup water. Add diced onion and stir through. Place the lid and cook for 30 mins to an hour.
We are after a soft cooked meat but with some texture enough to chew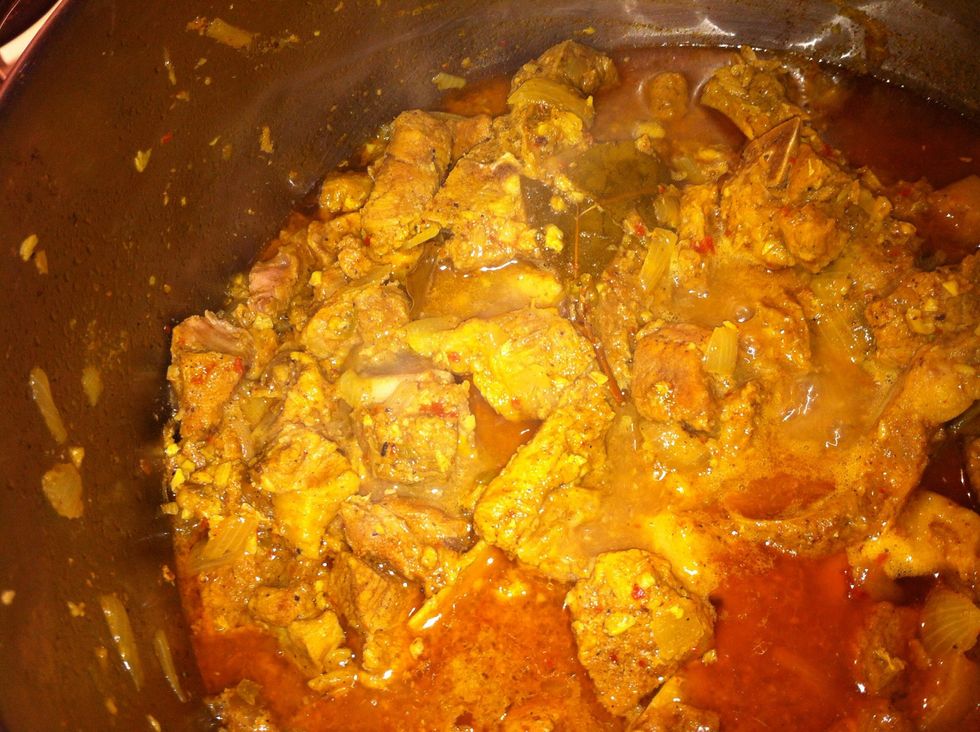 Now the pork is cooked. Allow it to cool at room temperature before placing in the fridge. Heat it up again the next day. If you prefer pour 1/2tspn vinegar just before serving.
Enjoy this with Sanna, idli, bread or rice. Wash it down with icy cold beer.
1/2kg Pork (Diced)
3.0 Large Onions (Diced)
20.0 Garlic cloves (minced)
3.0 Green chilli (diced)
4.0in Ginger (grated)
2.0tsp Garam Masala
1.0tsp Ground Nutmeg
2.0 Bay leaves
2.0tsp Tamarind
5.0Tbsp Vinegar
Salt to taste
Bafad Spice Mix
10.0 Kashmiri Chilli
2.0 Dry chilli
1/3Tbsp Corriander seeds
1/4Tbsp Cumin seeds
2.0 Cloves
1/2in Cinnamon
1/2Tbsp Black Peppercorns
1/4tsp Black mustard seeds
1/4tsp Ground turmeric/small stub of turmeric stick
Optional
1/2tsp Ground chilli
1/2tsp Vinegar for finishing