How to cook malay style prawn curry
Add a wee bit of diy herb mix for that extra taste. Its a north malay style light curry, quite mild and lovely
194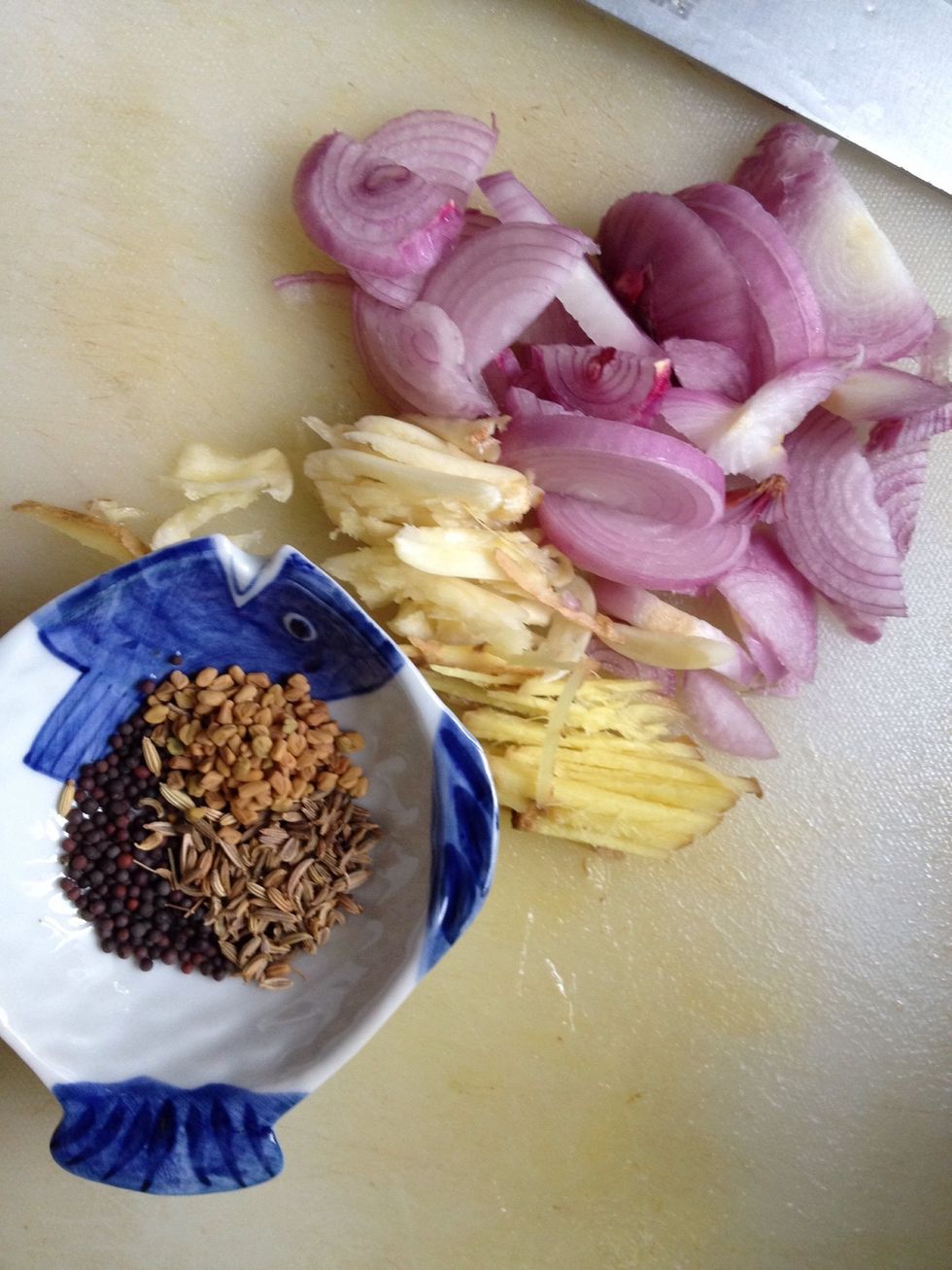 Prepare the ingredients; julienne the onion, garlic and ginger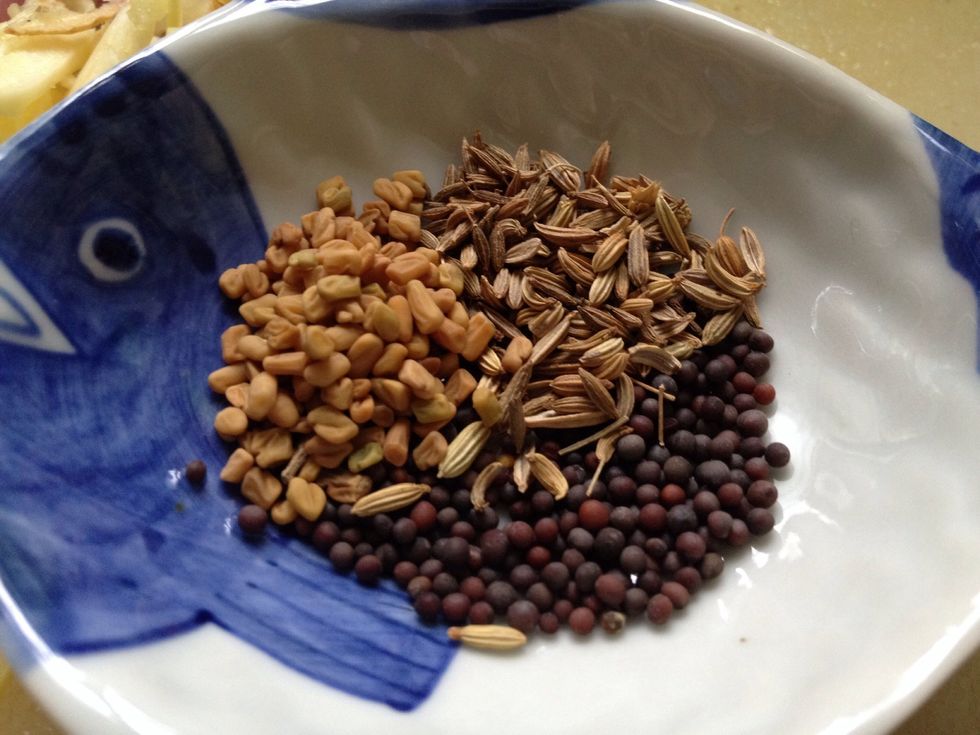 Prepare the herb mixture; 1:1:1:1/2 of mustard seeds: fenugreek: fennel: cumin (err not sure about the name, the football shaped one, 1/2 portion of the dark one). This mix is good for seafood curries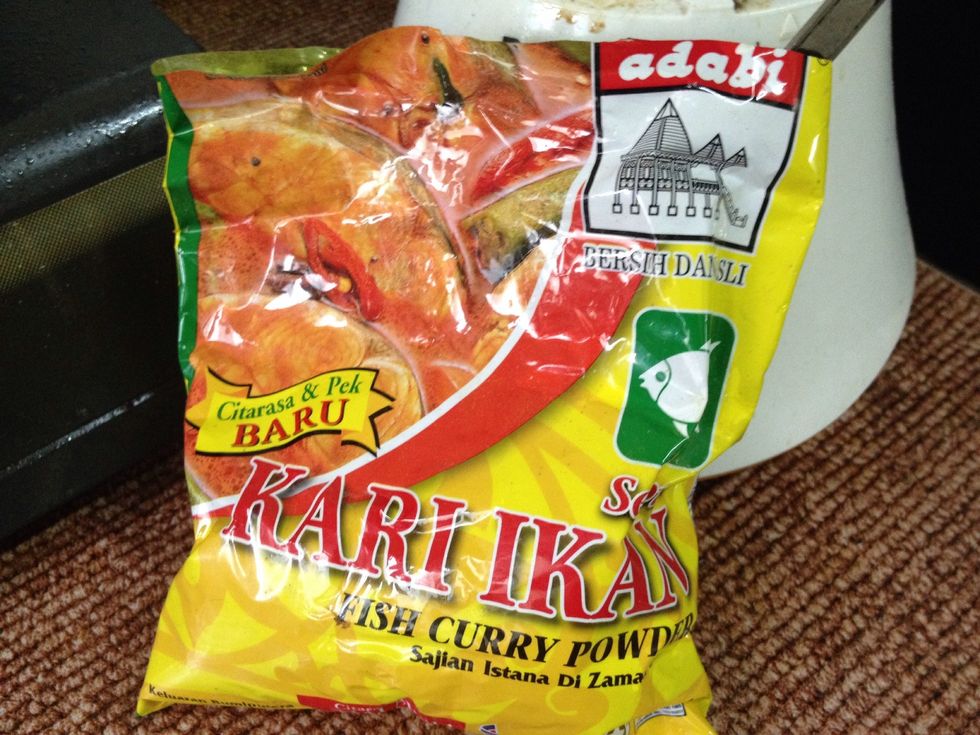 This is the fish curry powder we used, any brand will do. Essentially cooking chicken/beef uses different curry mixtures compared to seafood.
Scrub tumeric powder with salt to the shrimps. We cut d sides for easier excess to the flesh. No need to if u use small prawns, u don't even have to deshell.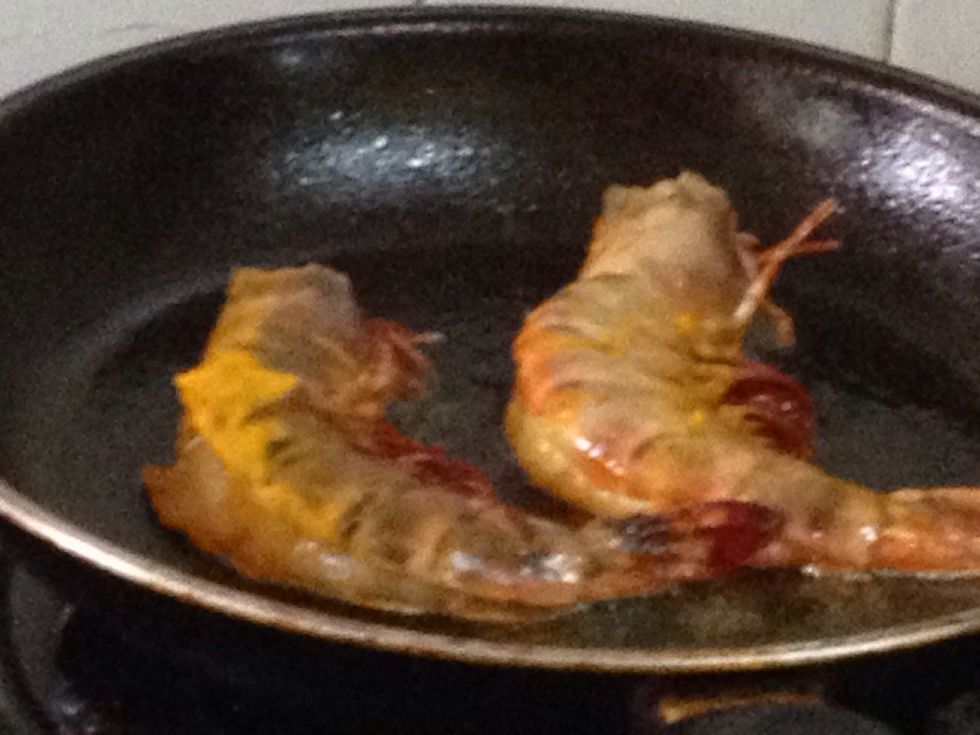 Fry lightly on nonstick pan for a few mins. Omit this step if u use smaller prawn. Ours are about 4 inch or so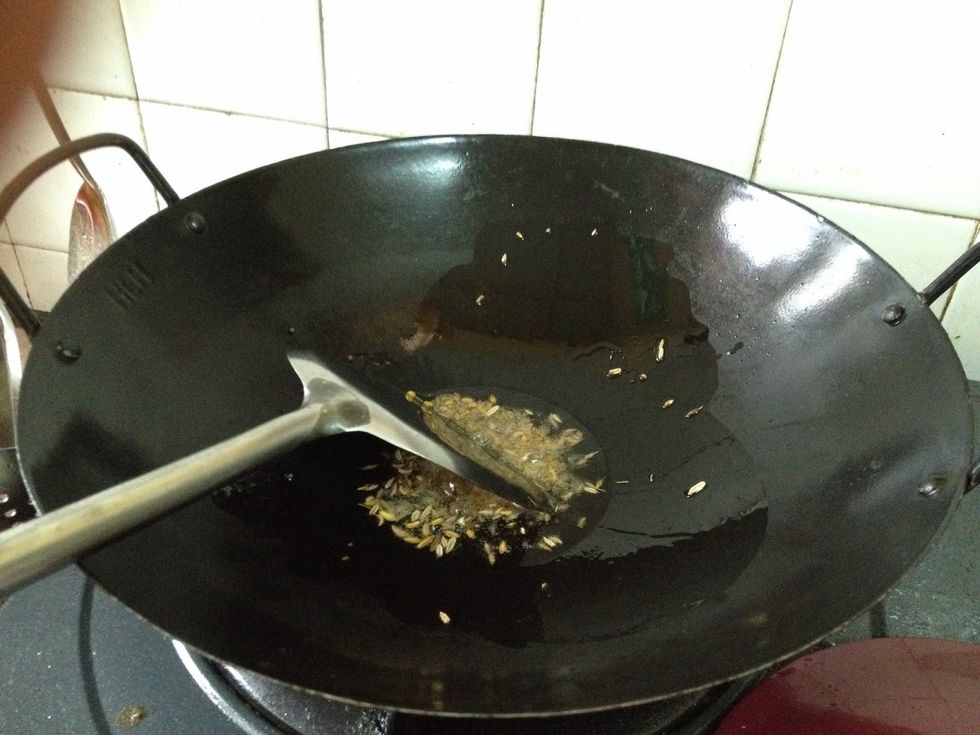 Take 1 tsp of the herb mixture and fry at low fire for a few sec in 2-3 tbs vege oil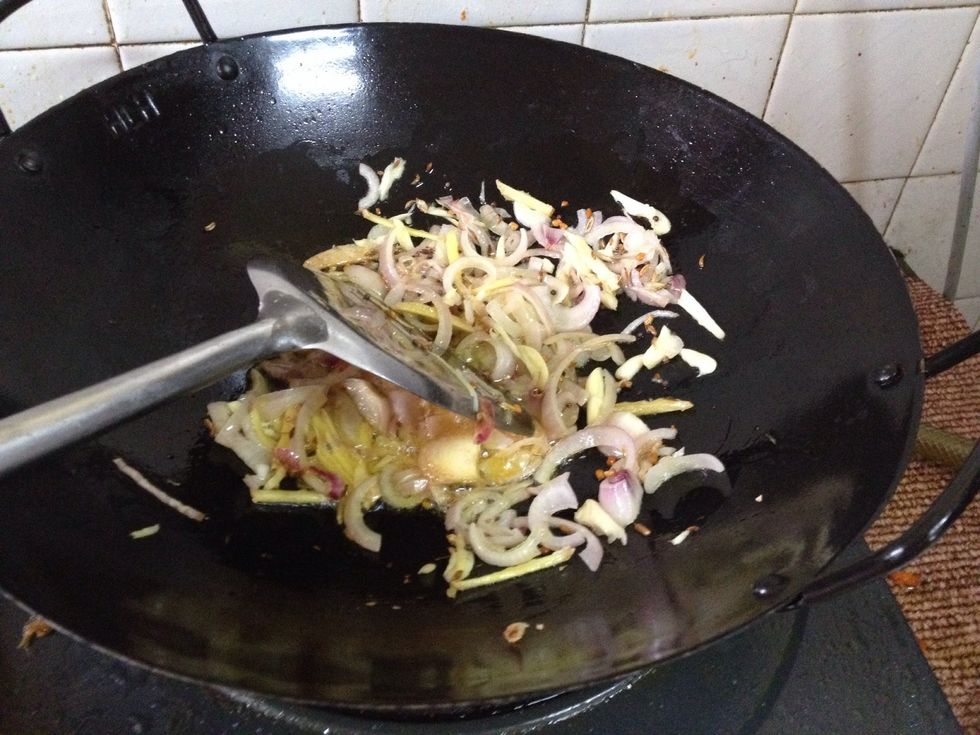 Add the other julienne stuff n stirfry until fragrant.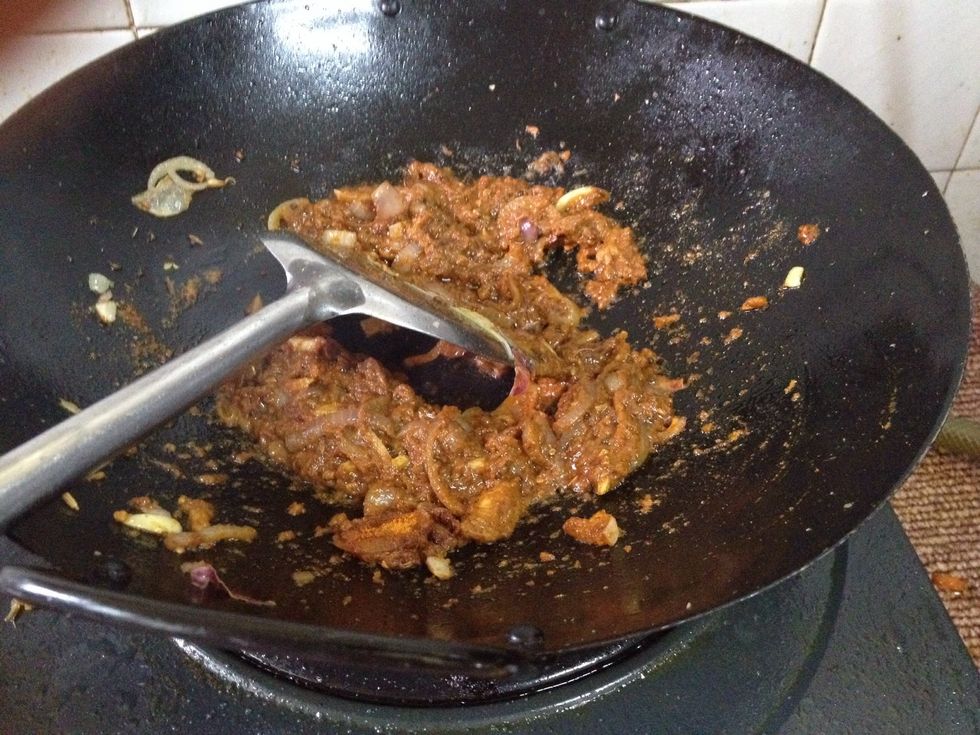 Add 3 tbs fish curry powder and 2 tbs water and mix well. Stir until the oil bubbles out at the sides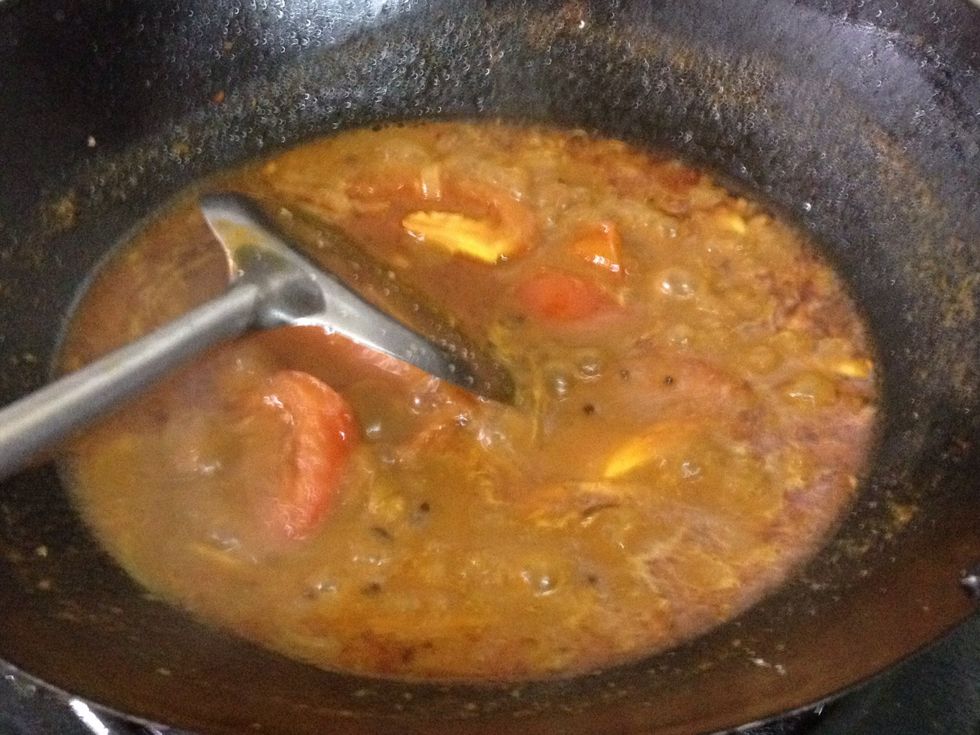 Add 1.5 c of water and quartered tomatoes. Optionally u can add a few okras and green chili peppers. Simmer for 5 mins.
Squeeze in 1 deseeded calamansi lime. Add some 1/2-1 tsp salt, a dash of pepper and 1/4 cube chicken/fish stock.
Add shrimp for 1 min. Do not overcook the shrimp especially if they're small. Add 2 tbs thick coconut milk if u have. It'll taste so good
Enjoy with warm rice!
1/2 Onion
2.0in Ginger
2.0 Garlic
Mustard seeds
Fenugreek
Cumin
Fennel
3.0Tbsp Fish curry powder
1/4kg Prawns
1.0 Tomato
4.0 Okras
4.0Tbsp Vege oil
1.0 Calamansi lime juice
Water
1/4 Chicken/fish stock cube
Salt
Pepper
1.0 Green Cayenne chili pepper
1/2tsp Tumeric powder
2.0Tbsp Coconut milk