Preheat your oven to 180'C (350'F)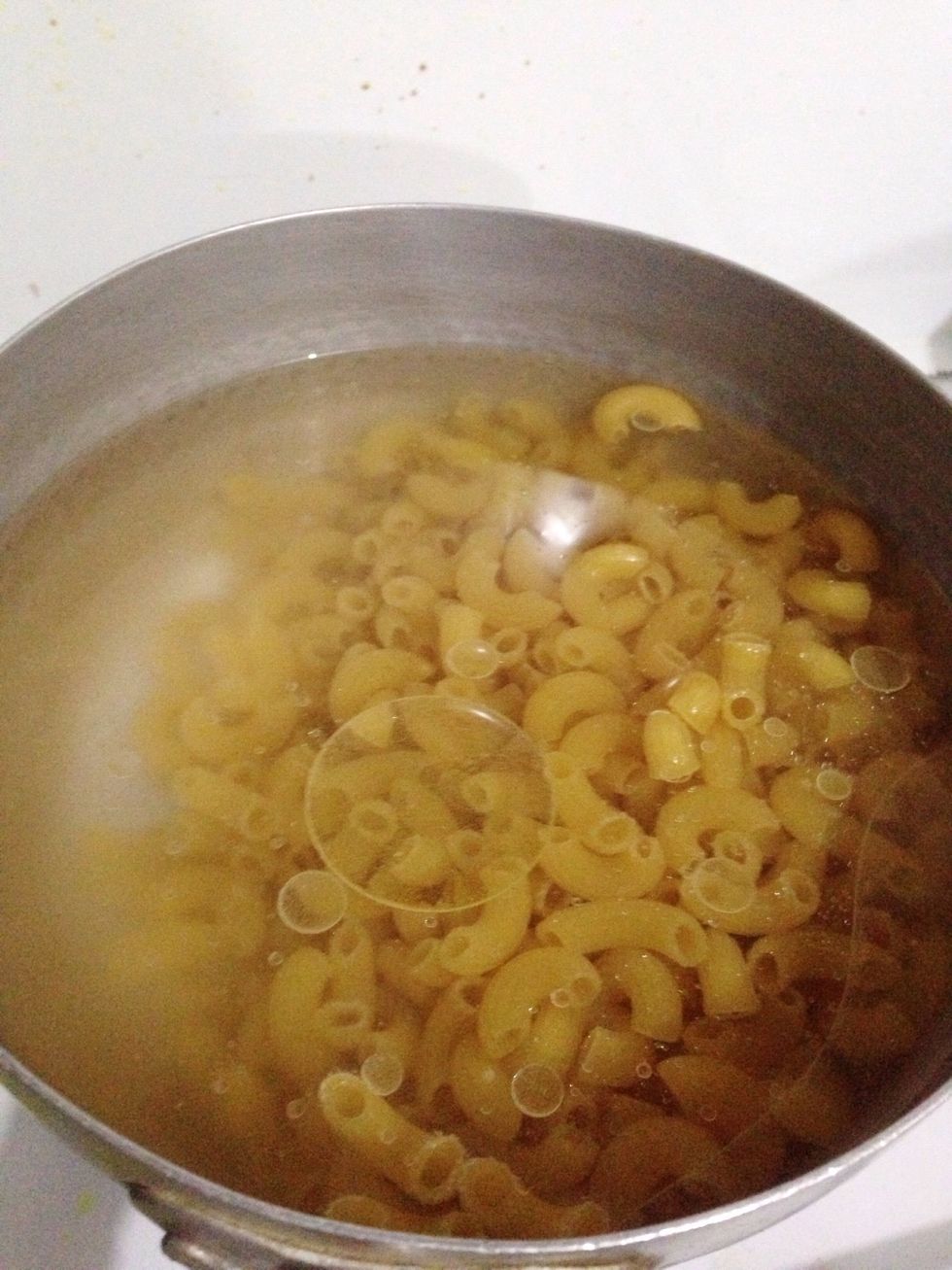 Cook your elbow macaroni until al dente (10-12mins). Then remove from heat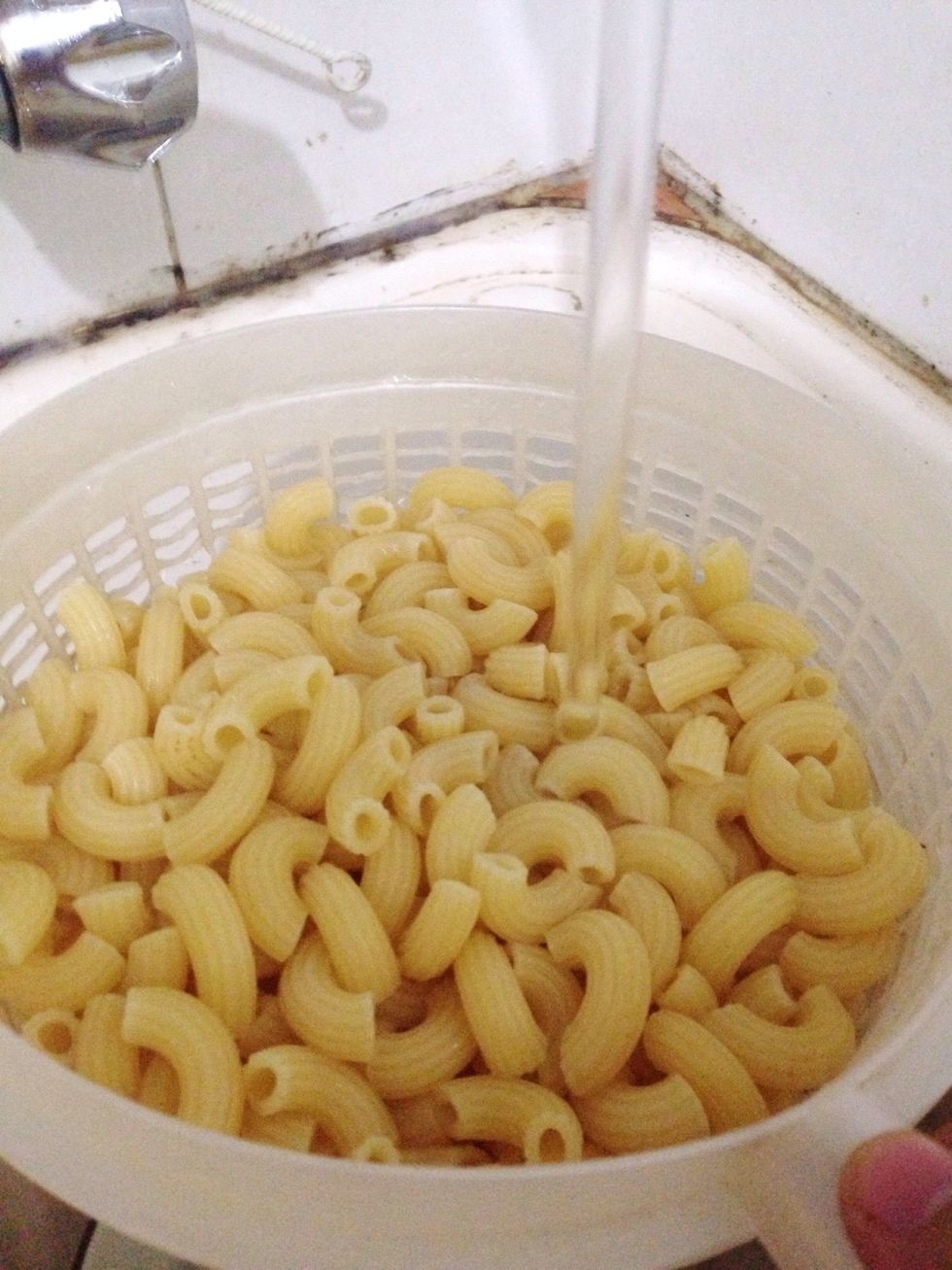 Drain the water and give your macaroni a cold water bath to stop cooking process. Set aside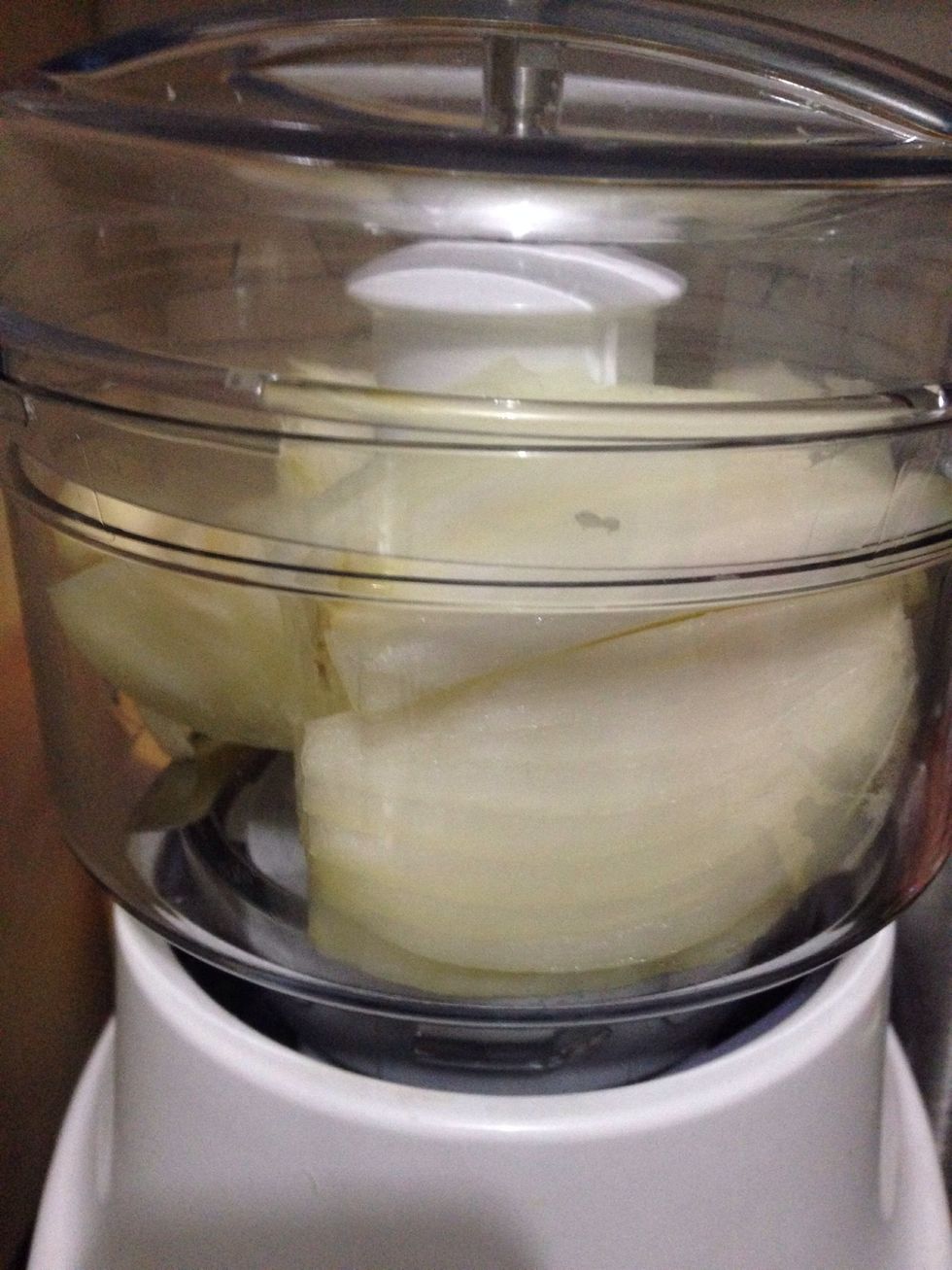 Chop your onion and garlic into small pieces. Because I'm too lazy, I use my food processor to chop 😛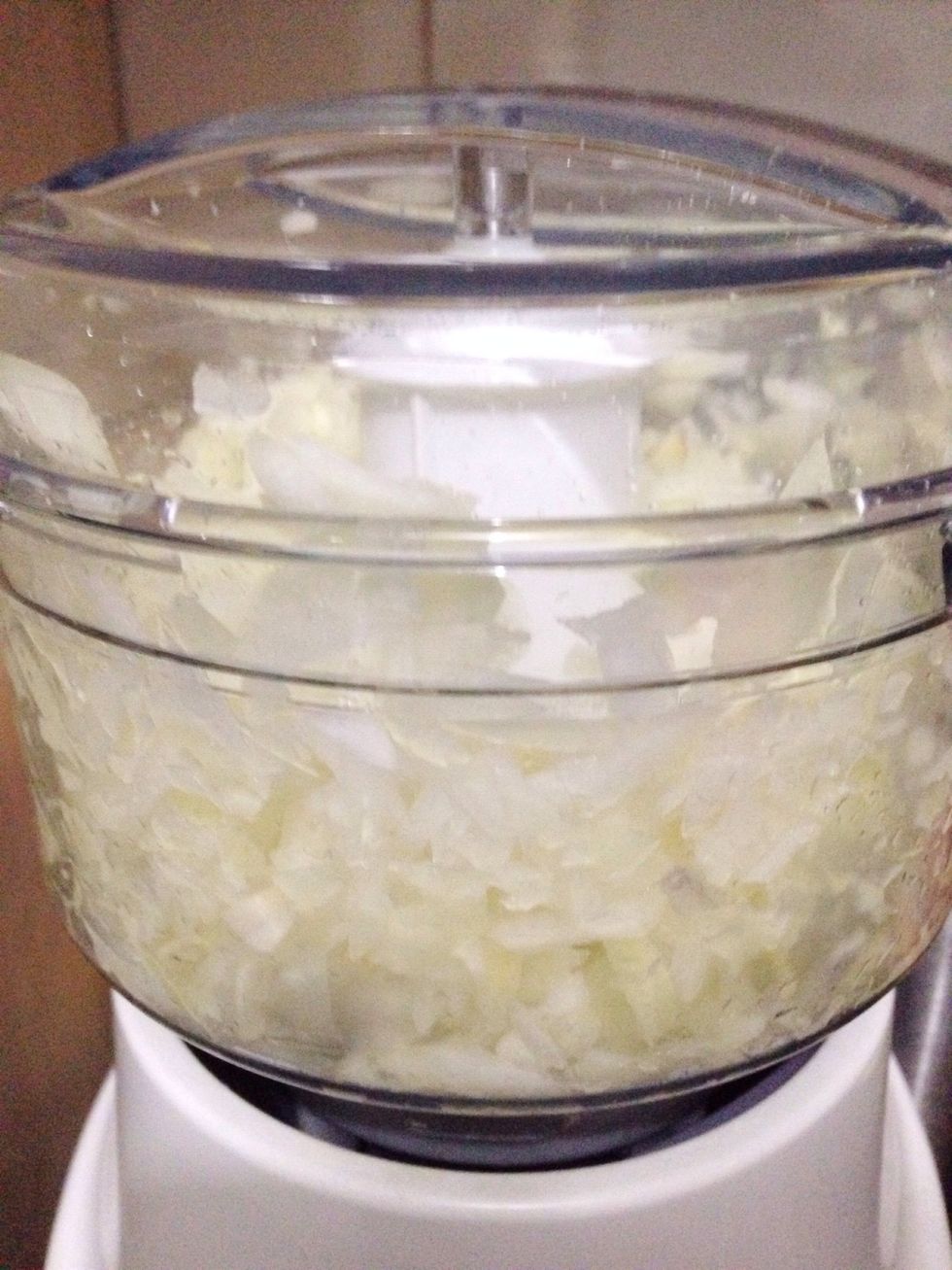 Yay to chop onion and garlic without hassle and tears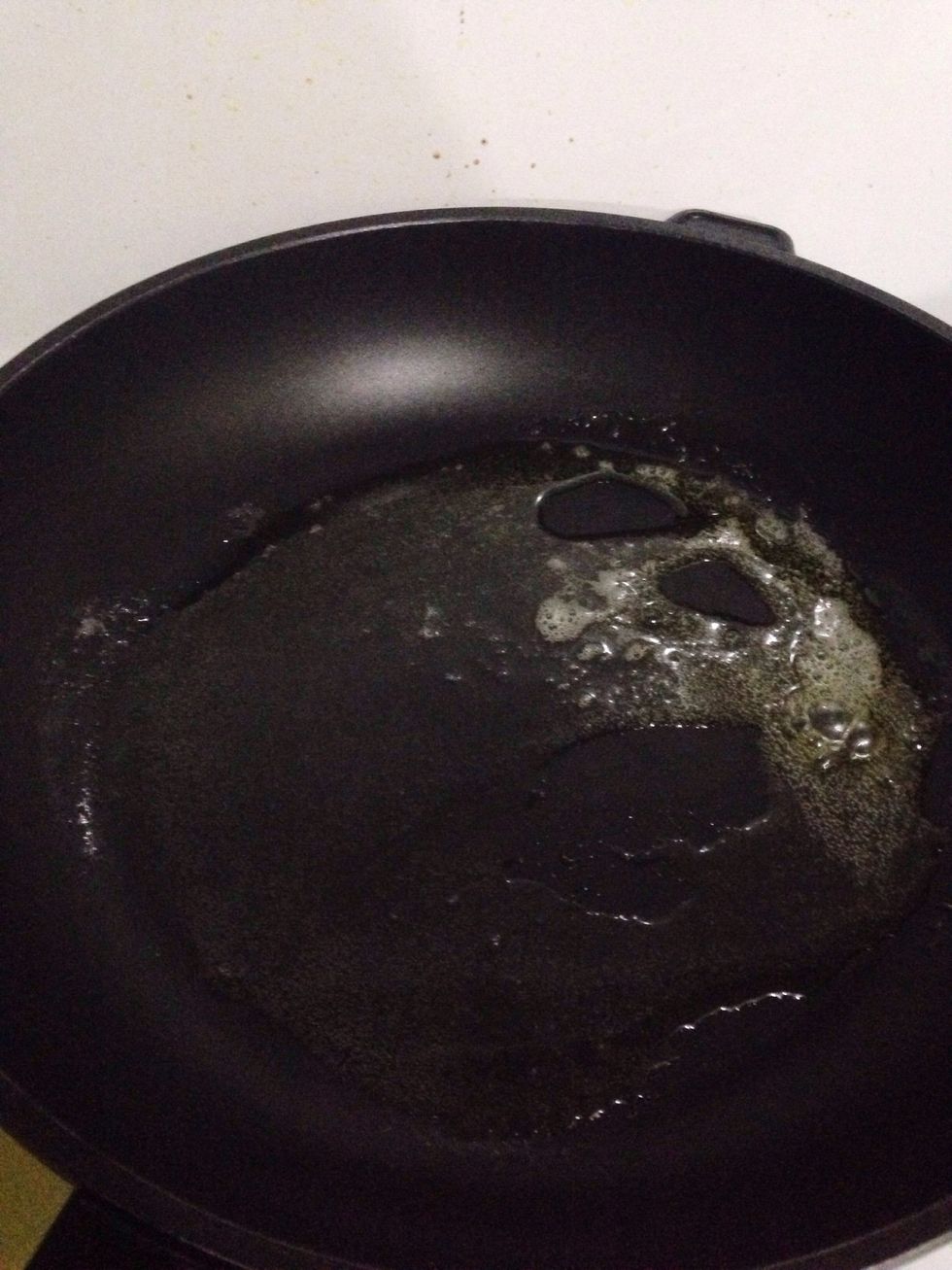 Melt butter in non stick pan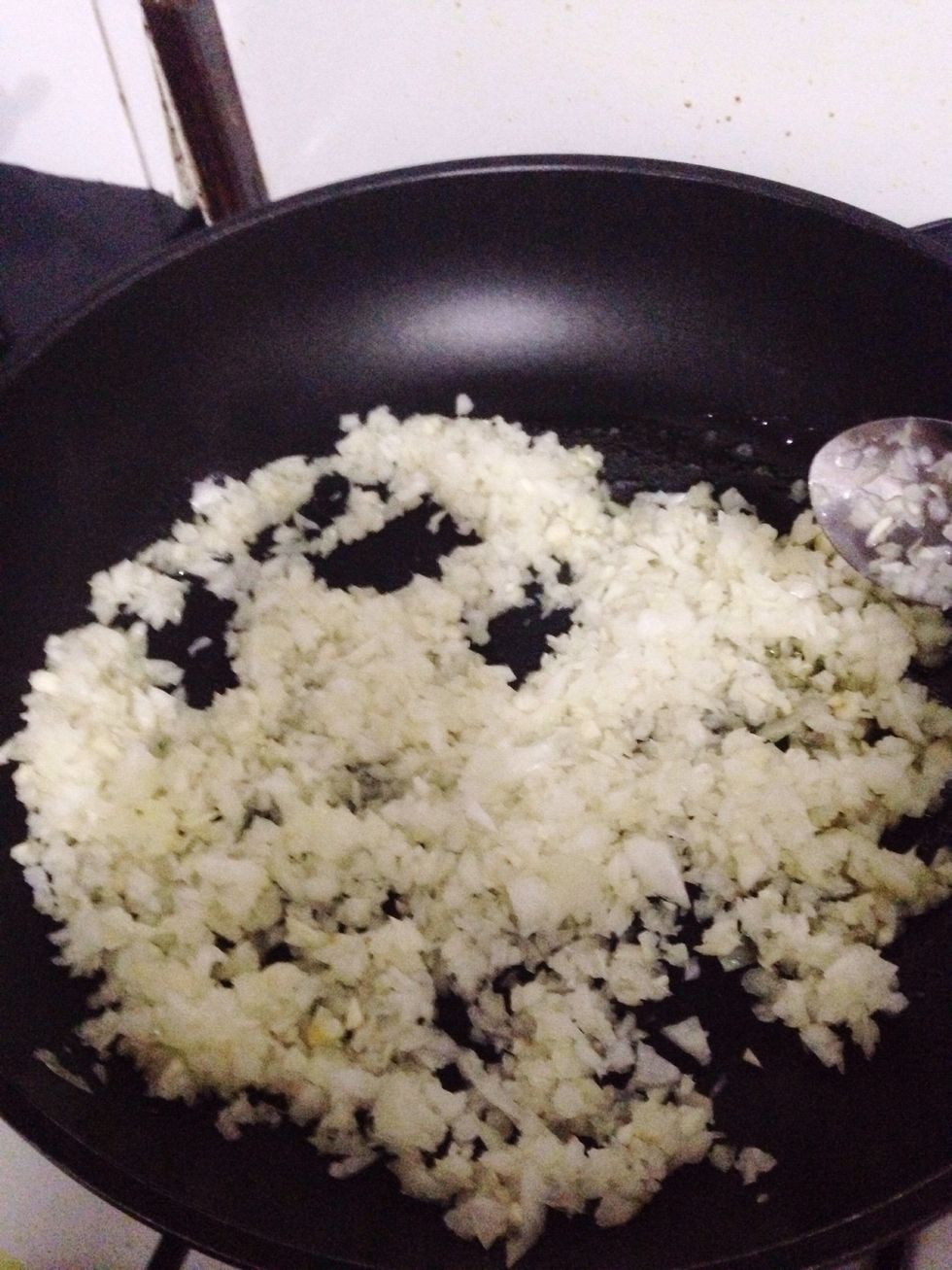 Add in chopped onion and garlic and cook over medium heat until transparant and fragrant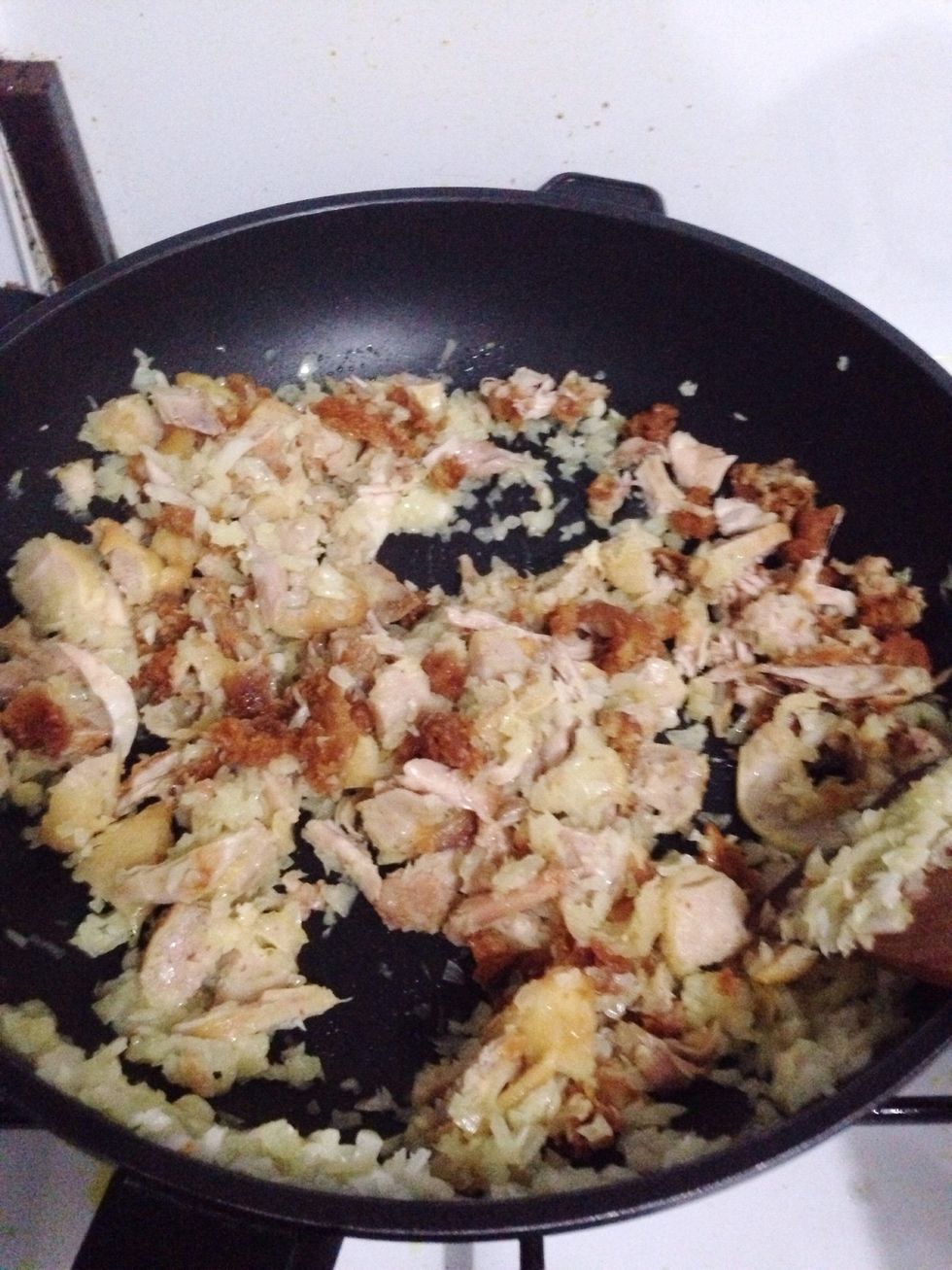 Add your ground beef/chicken/sausage, stir until your meat is all cooked. I use left over chicken that I cut into small pieces. Ps. You can also add in peas, spinach, or frozen veggies if you want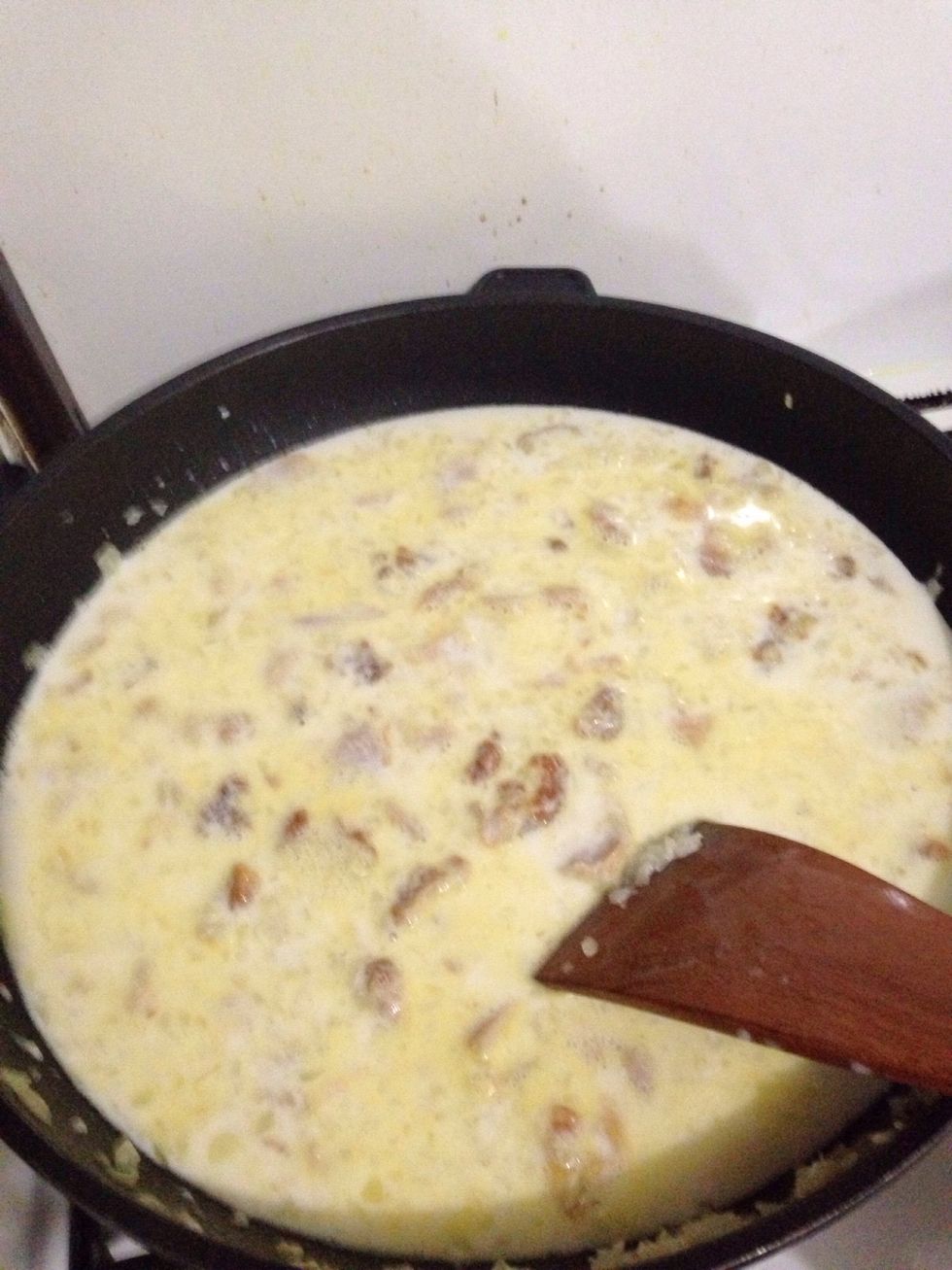 Pour milk, add cheese. Wait until cheese is melted then add salt, pepper, sugar, nutmeg, flour. Stir well. You can adjust the measurement to your liking. You are the king of your macaroni!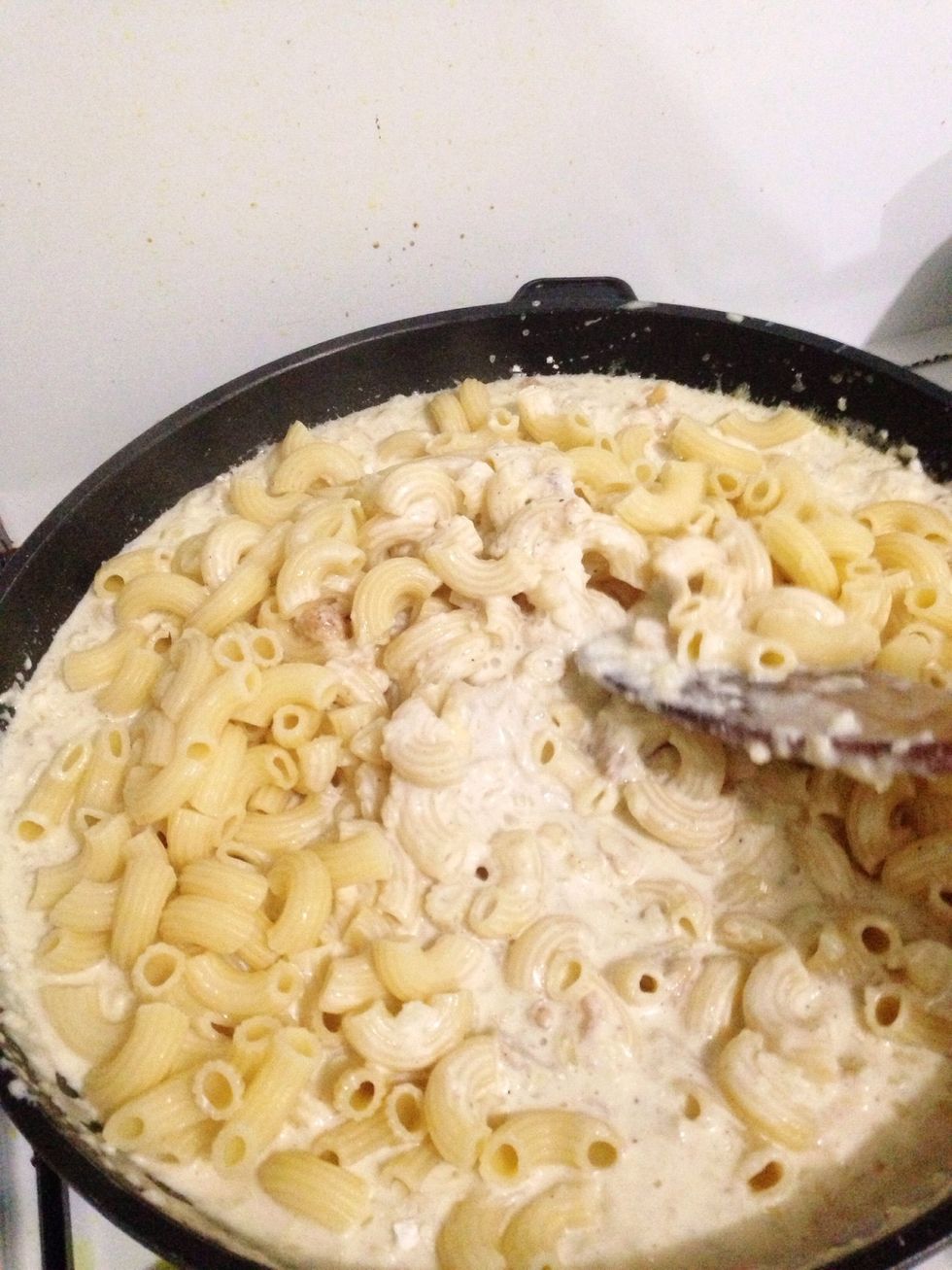 The sauce will thicken. Add your cooked macaroni. Stir untill all combined. Remove the heat and stir again for a while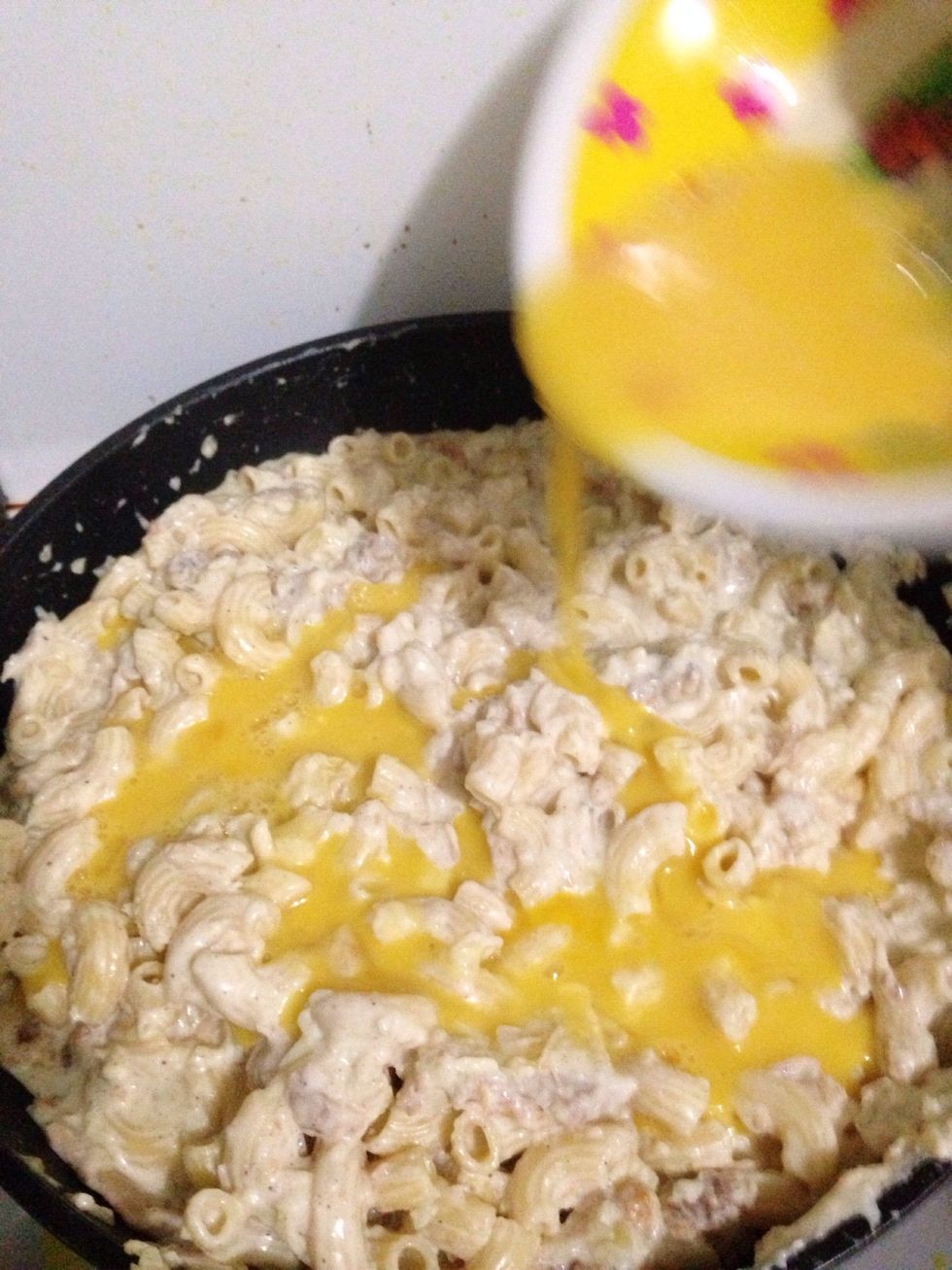 Add beaten egg, stir untill all coated with egg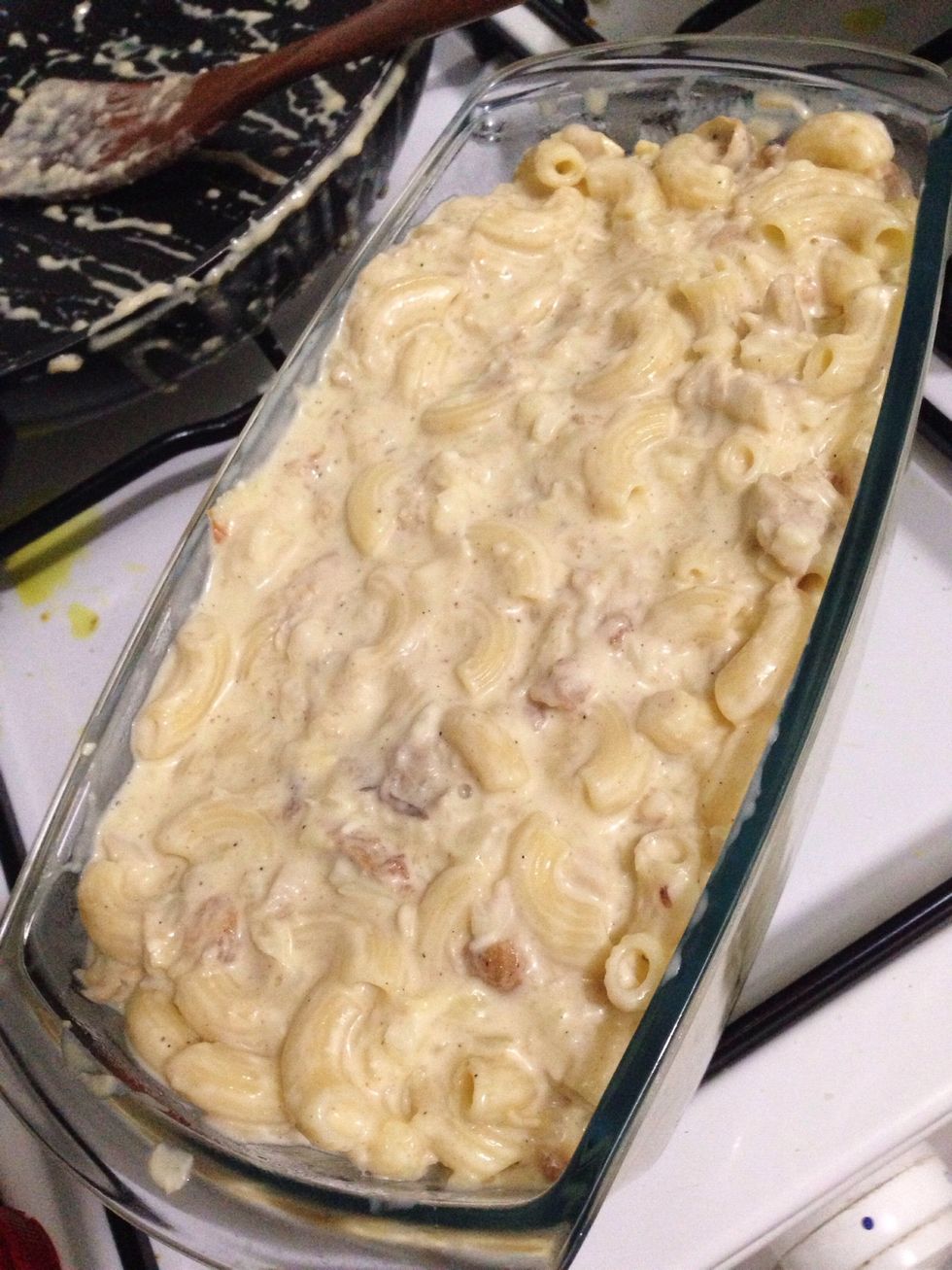 Transfer your macaroni to baking dish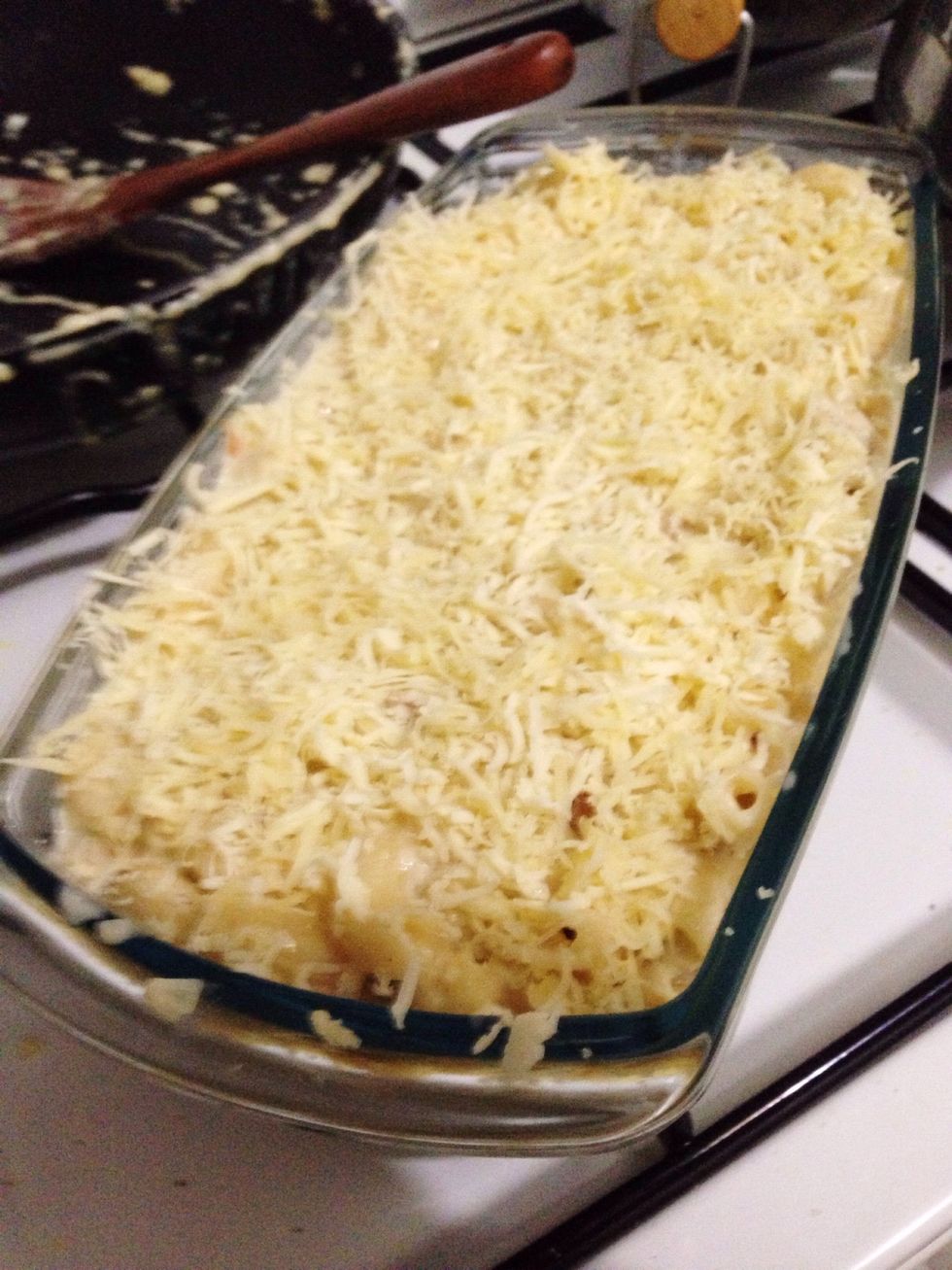 Sprinkle the additional shredded cheese. The more the merrier!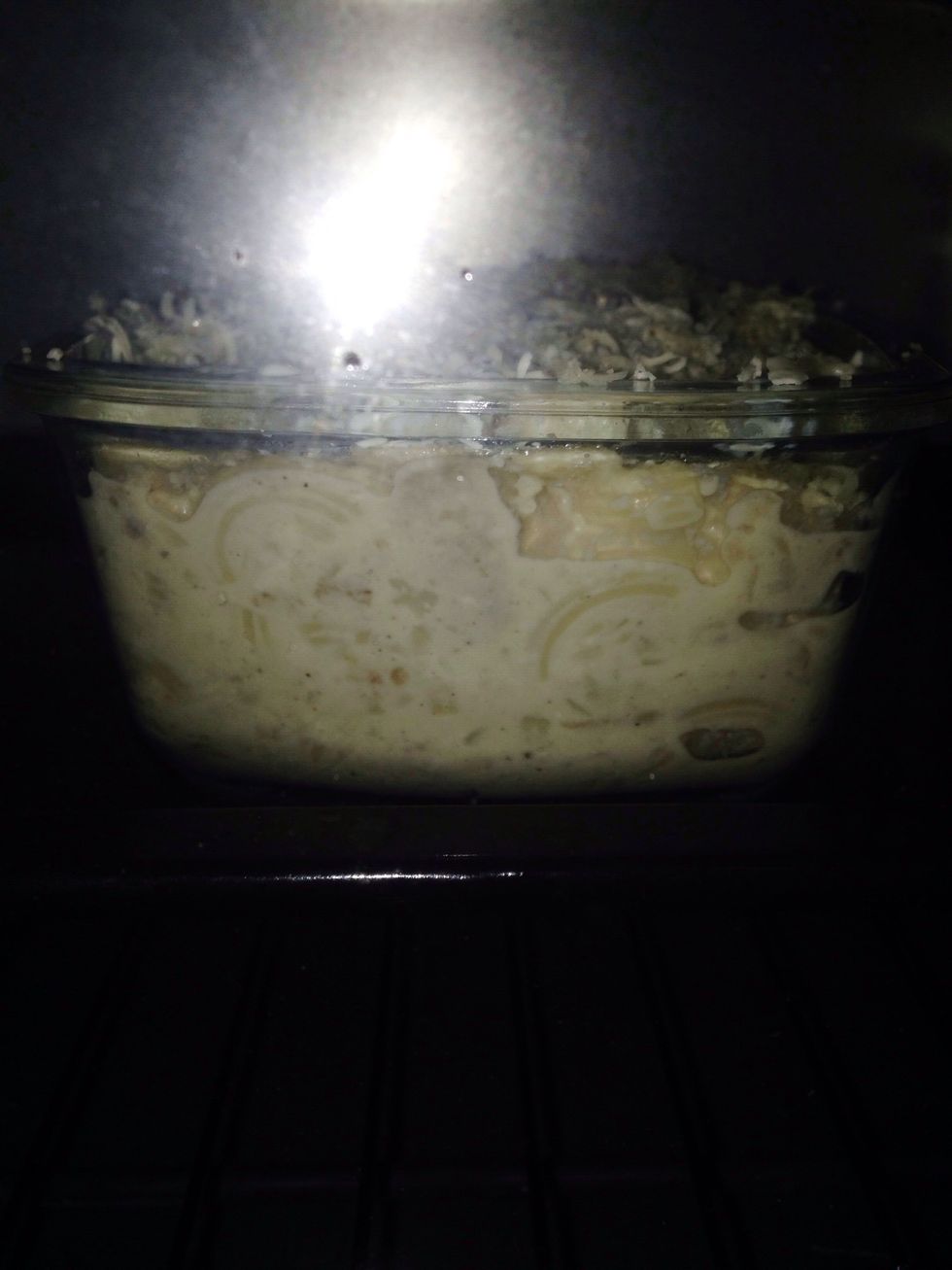 Baked for 50 minutes. Then with top burner on baked for 5-10 minutes so the cheese topping will be crisp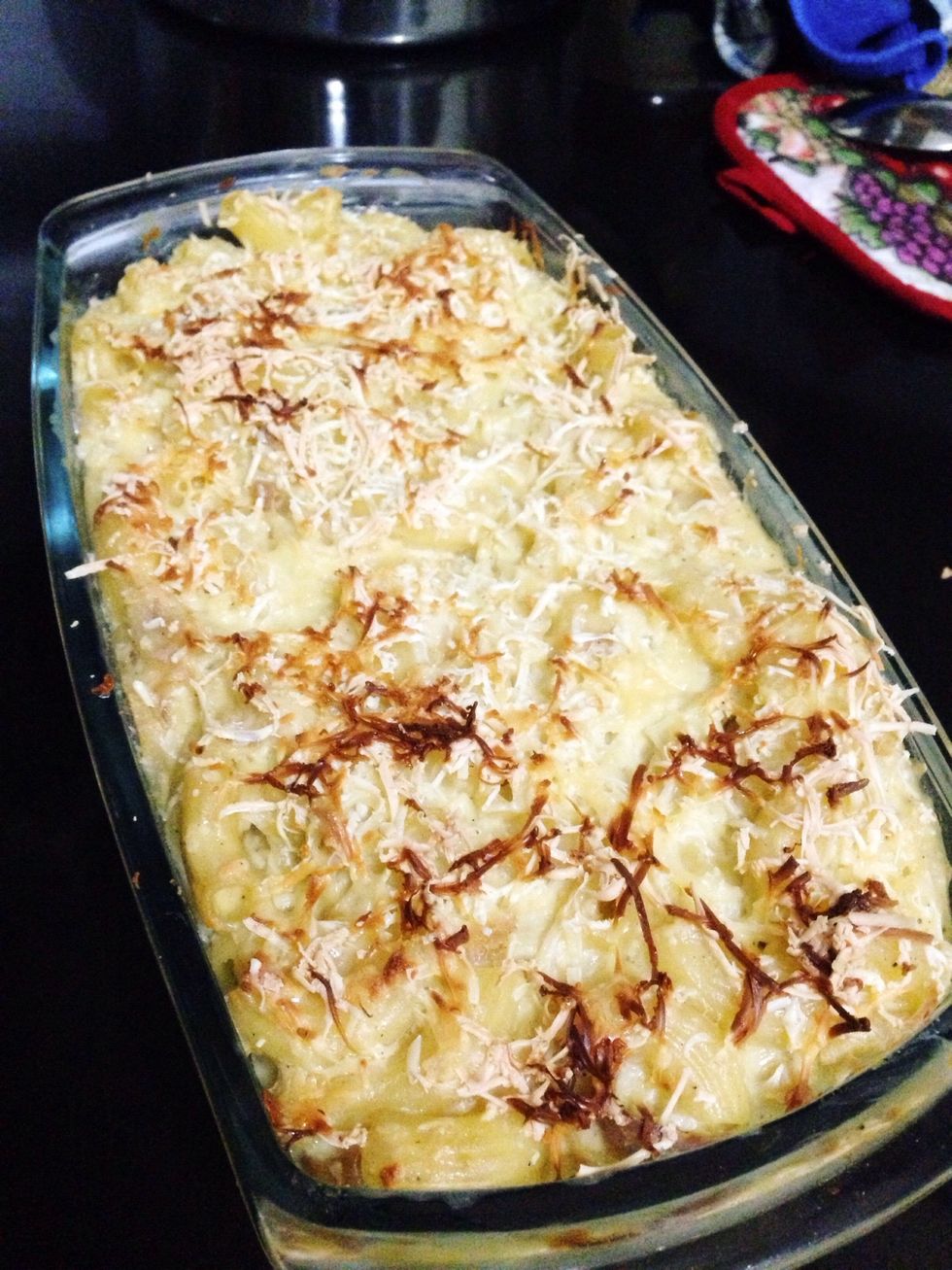 And its done! Wait at least 20 minutes before slicing to let them firm up a little
Slice them up and enjoy!
200.0g Elbow macaroni
1.0 Medium onion
2.0 Clove garlic
200.0g Ground beef / ground chicken
3.0c Fresh milk
2.0 Eggs, lightly beaten with fork
1/2tsp Salt
1/2tsp Ground pepper
1/2tsp Ground nutmeg
1/4tsp Sugar
1.0Tbsp All purpose flour
1/2c Shredded cheese (I use kraft cheddar)
2.0Tbsp Butter
Additional shredded cheese for topping