Here is guide that my son Lyrik wanted to make. He is always encouraging me to make more but this time he really wanted to make one of his own. The applesauce we made is rich and chunky. Enjoy!
36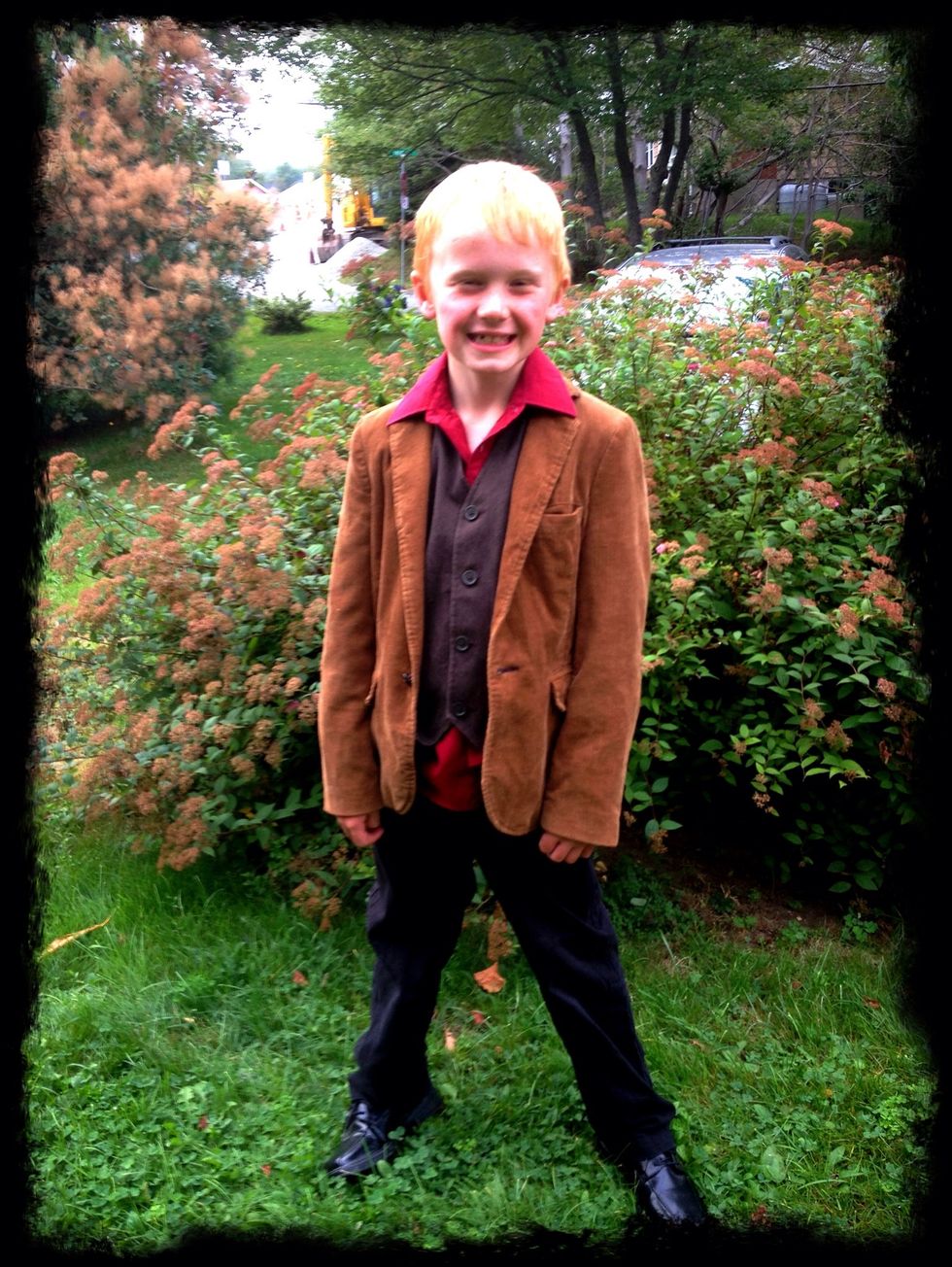 Hello, my name is Lyrik and I'm going to show you how I make my super yummy chunky applesauce.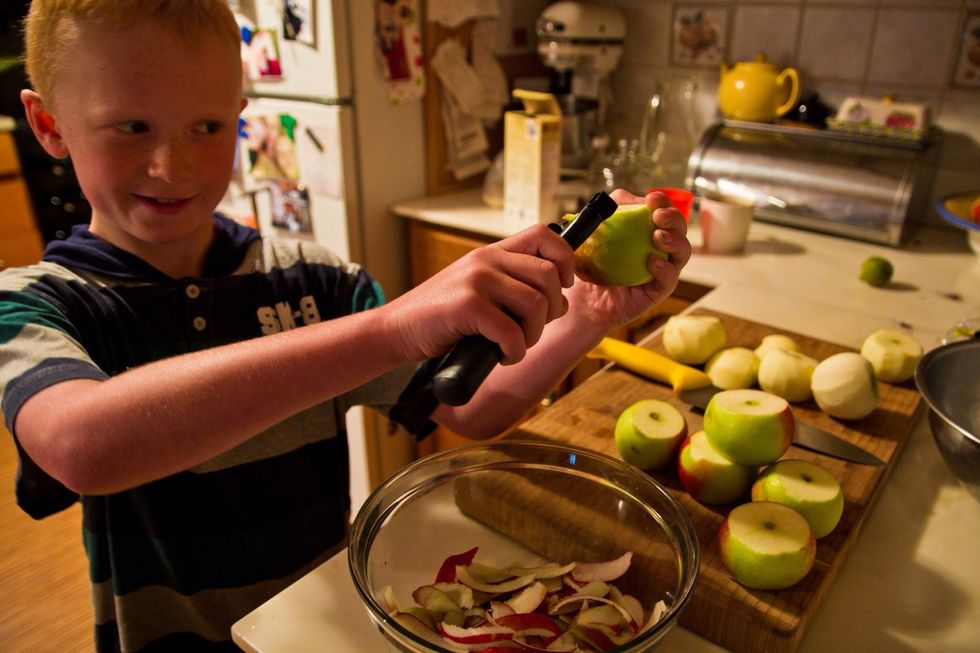 First of all your going to need to peel and core the apples. Dad taught me to take the ends off of the apples first, I find them a lot easier to peel this way!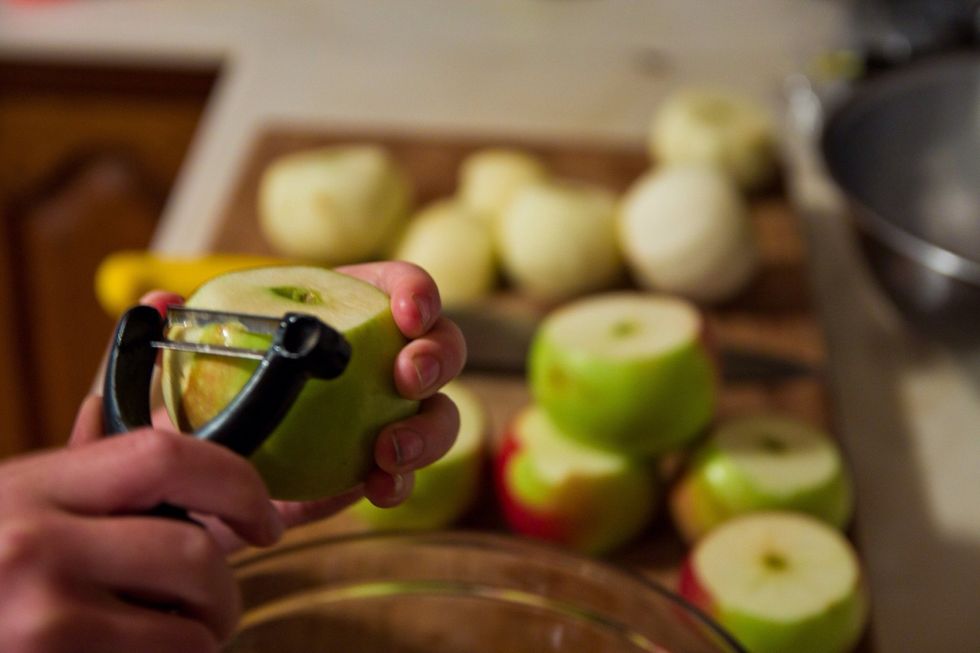 Careful of your little fingers and stay organized.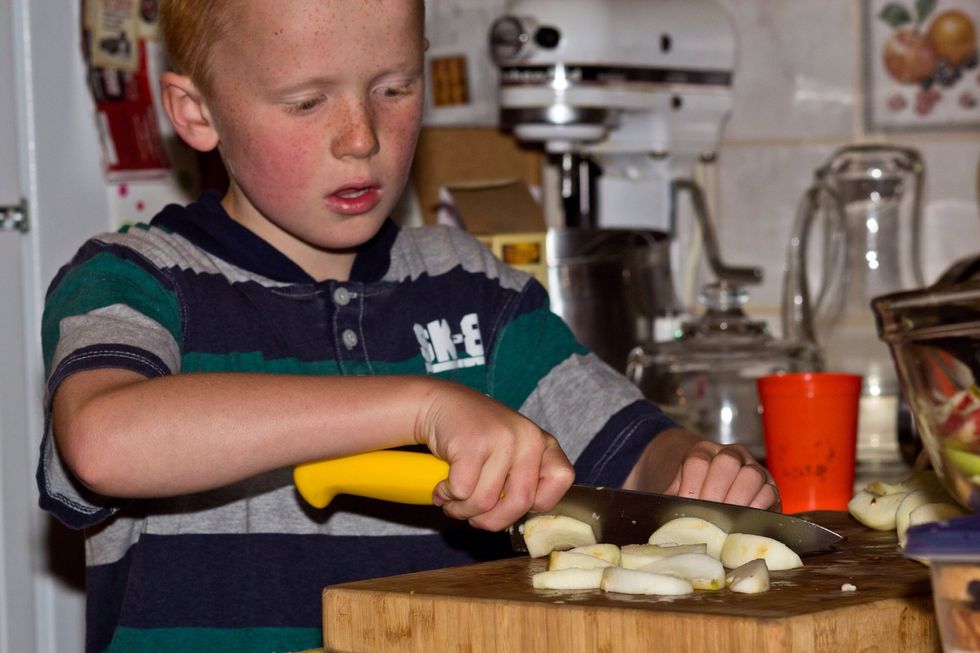 This is my focus face, I was paying very very close attention to cut the apples and not my fingers.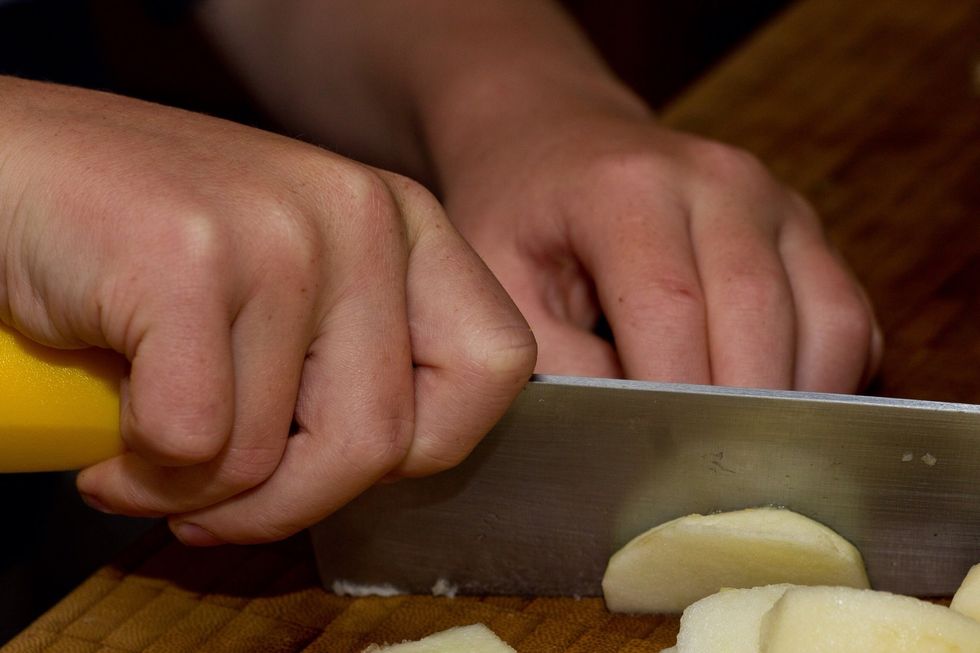 I keep both hands in contact with the blade at all times so the knife doesn't slip and cut me. Notice my thumb is safely tucked away too.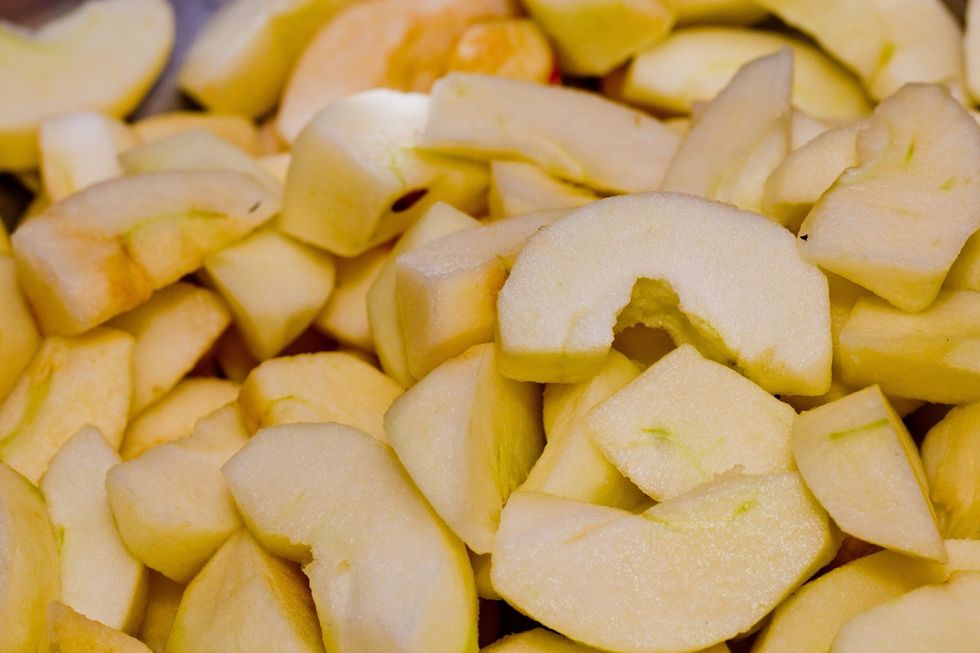 This takes a little time but a big bowl full of sliced and cored apples is a pretty cool reward. They are tasty just like this or sprinkled with a little cinnamon sugar or dipped in peanut butter
Dump them into a large pot and make sure you use a pot that has a good lid. Dad says that this keeps the steam in and helps to cook the apples faster.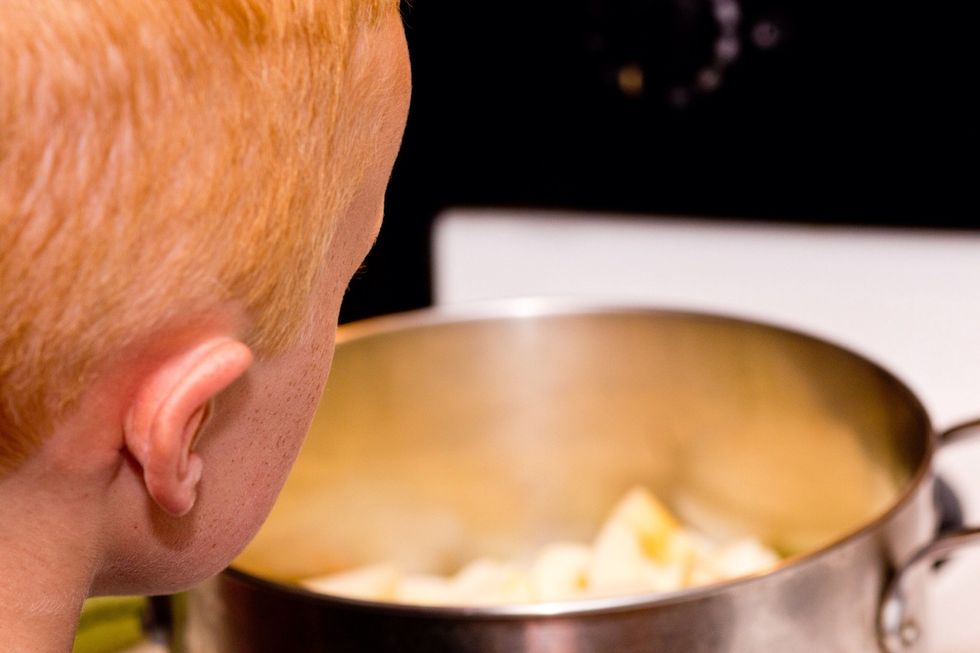 If your other ingredients are all ready to go, then you can turn on the stove to a medium heat.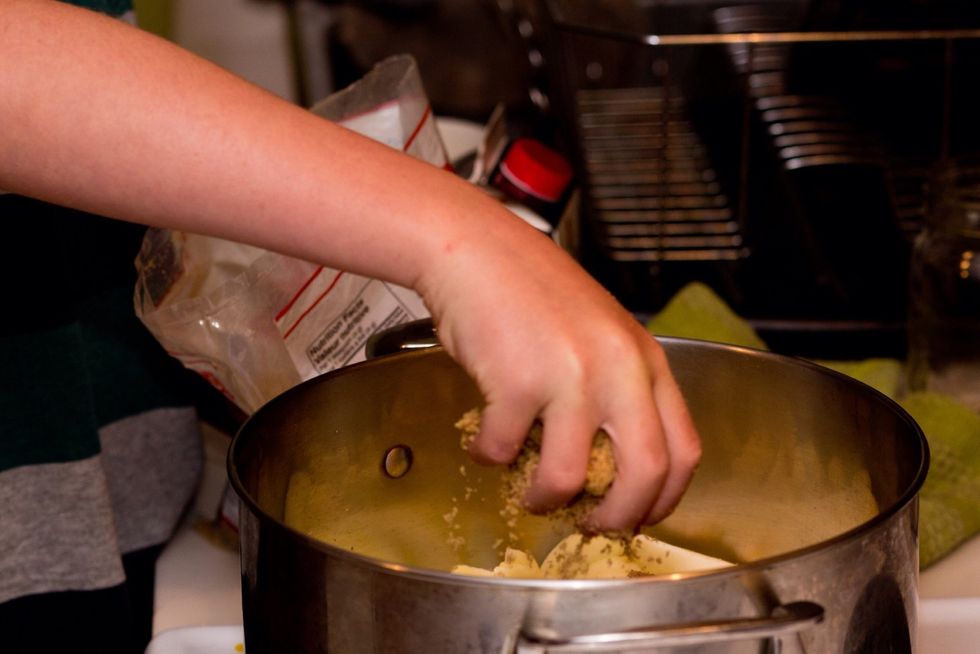 Sprinkle sugar over the top of all the apples. It's fun to grab a handful of sugar. Cleaning it off my hands with my tongue was fun too. Dad made me wash my hands after though.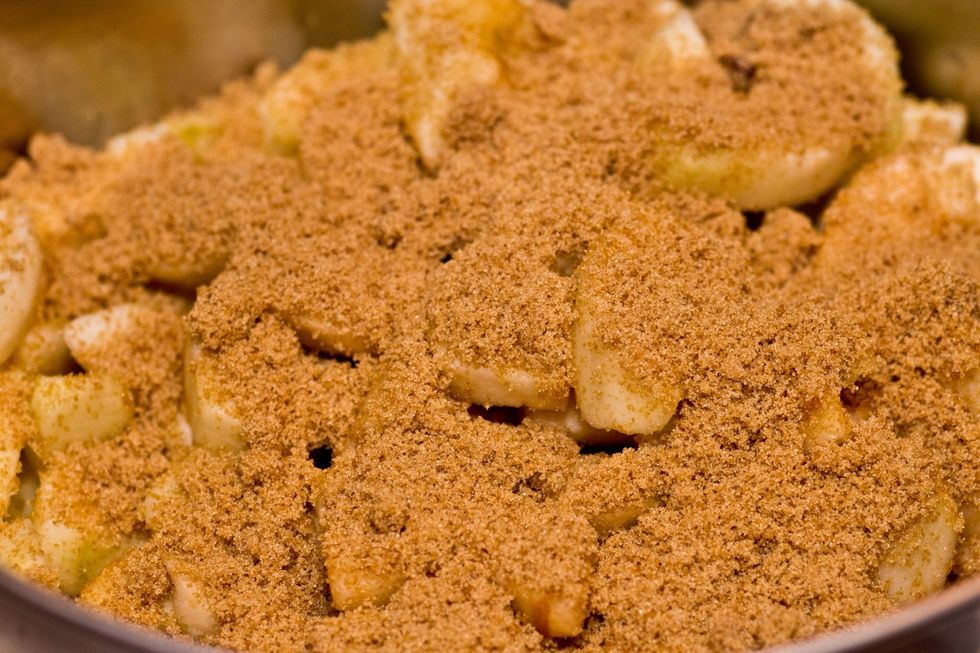 That's a lot of sugar! It's mmm mmm good but remember to brush this teeth after to get those sugar bugs.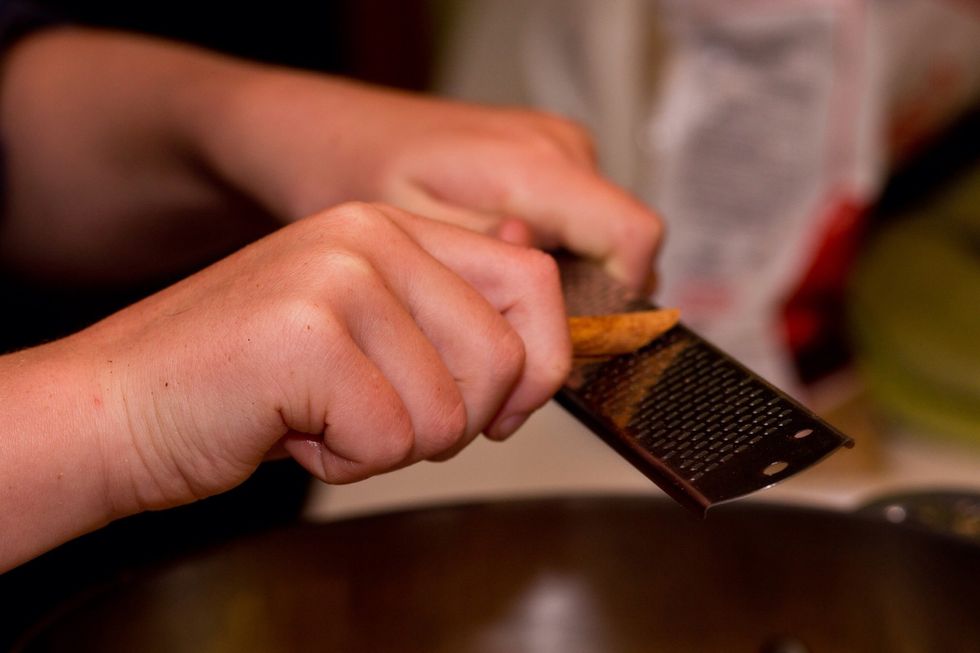 Grate your cinnamon stick... This is pretty hard to do but worth it for the taste of fresh cinnamon. If you don't have a rasp like this then you might be able to use the fine side on a box grater. .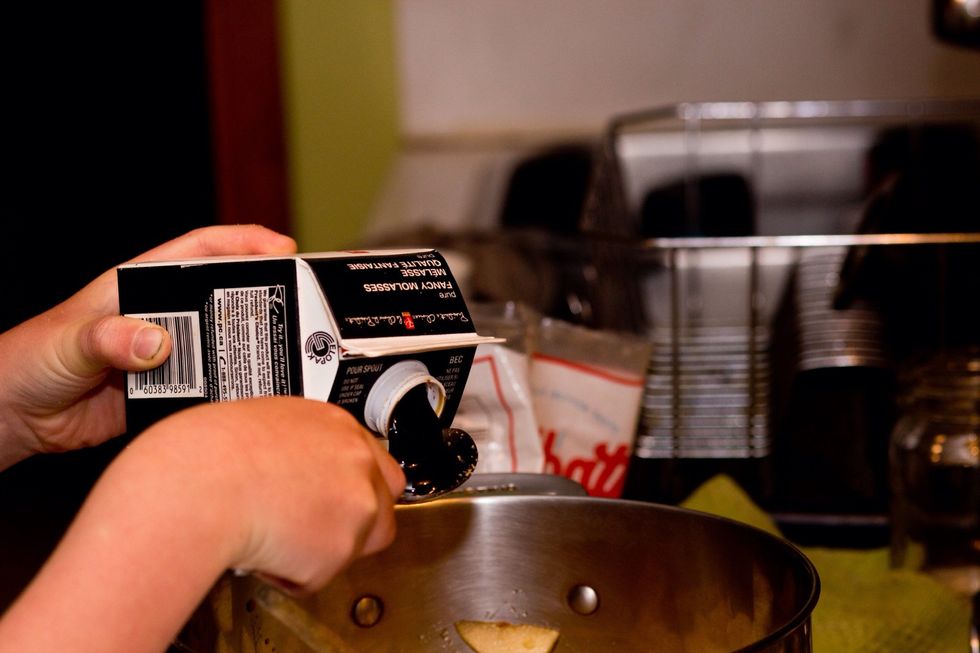 A little molasses goes a long way. It came out pretty quick, I don't know why dad always says I'm "slow as molasses".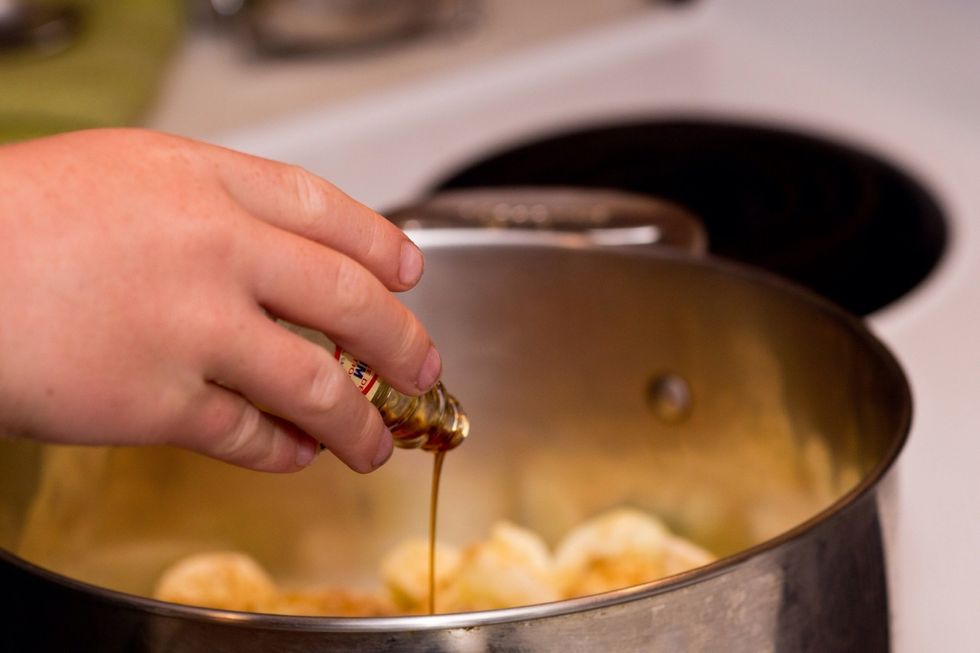 Dad won't let me have real rum so I'm using extract. But if your old enough, use a shot or two of good dark rum instead. You'll thank me later. Oh and add the vanilla now too.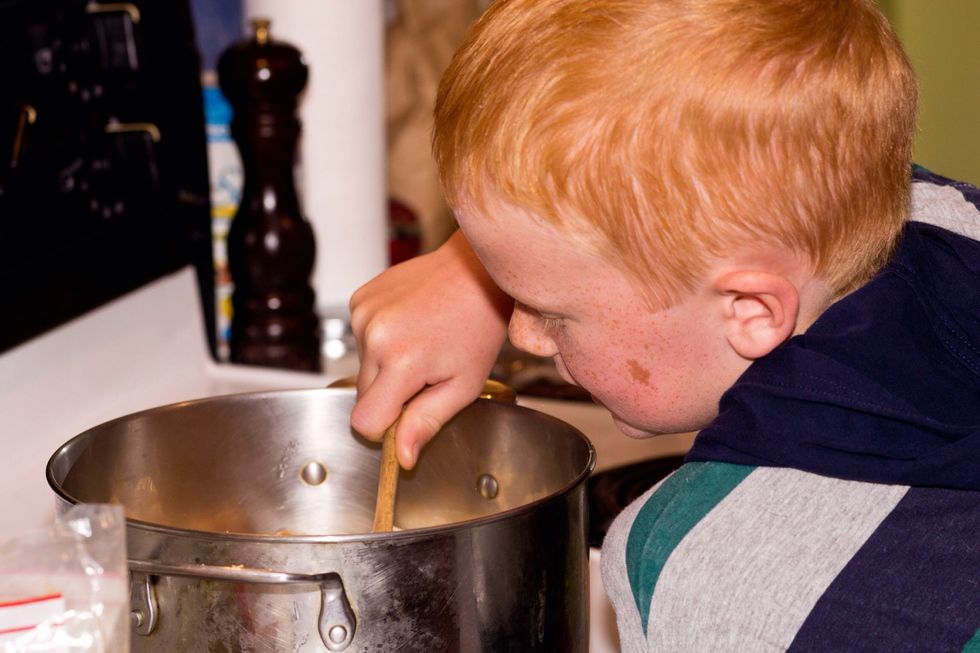 Give the whole lot of er a good stir. This smells really good. I can already taste it.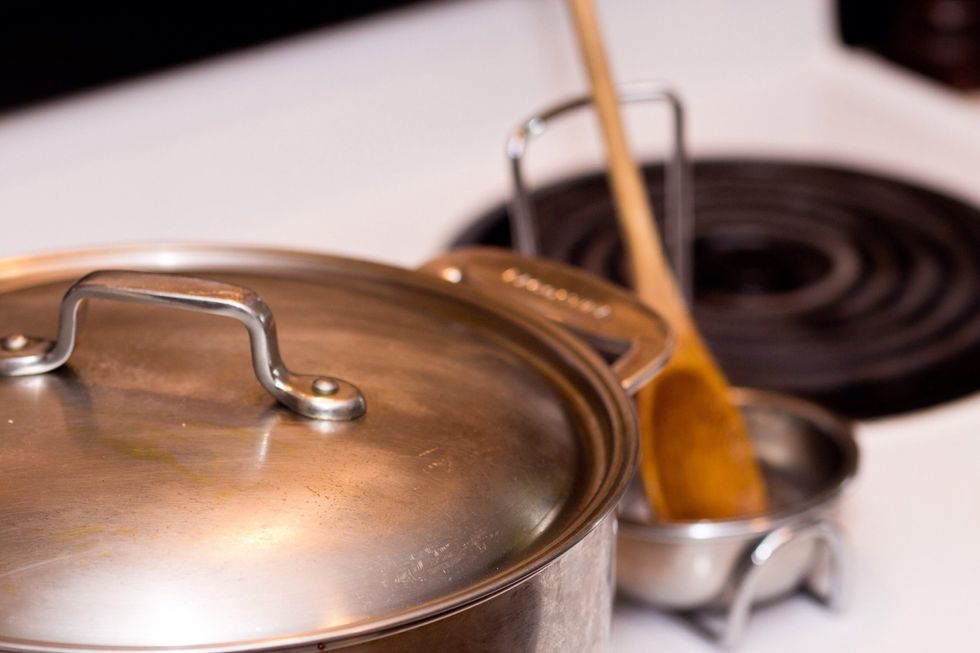 Now it's time to put the lid on and clean the kitchen. We also started getting our pancakes ready while it was cooking. Stir it every 5 minutes or so and add a bit of water if it gets to dry.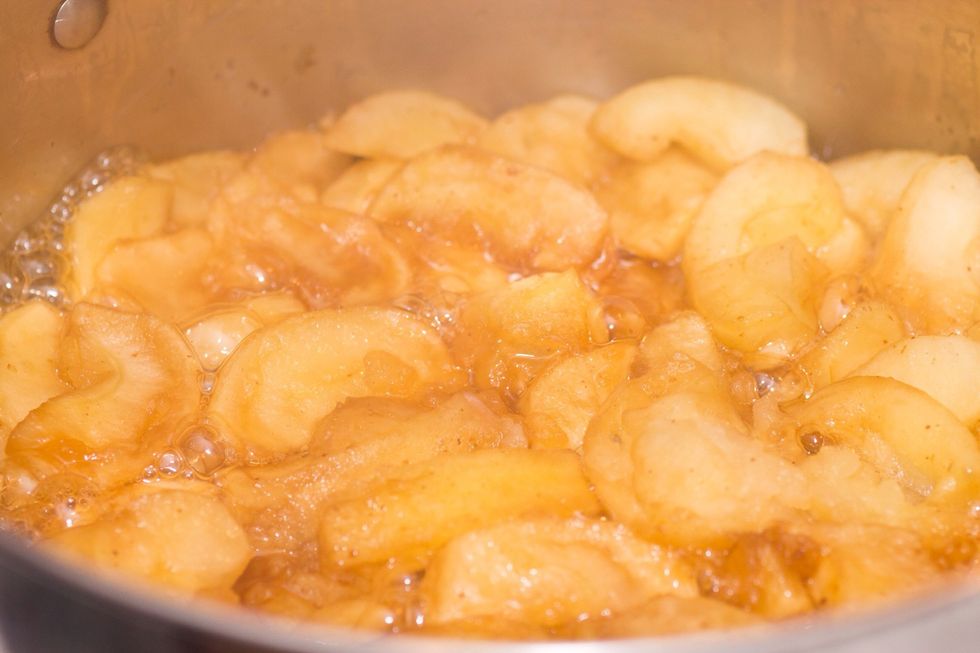 This is how good it looks after only the first five minutes! Holy moly I'd like this on ice cream now please!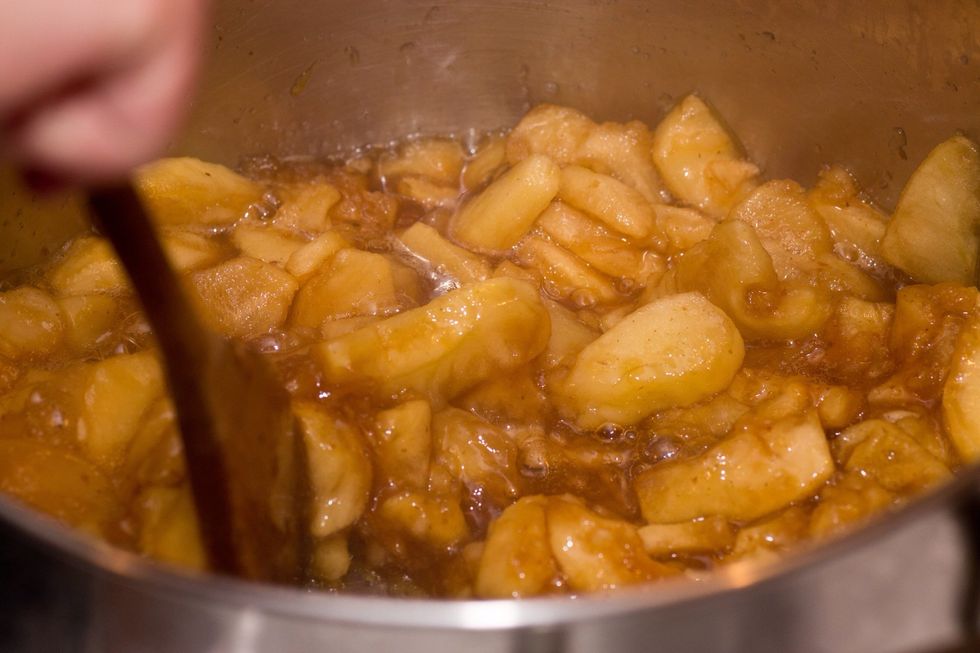 Another 5 minutes and the sauce is getting thick. The apples are starting to break up too.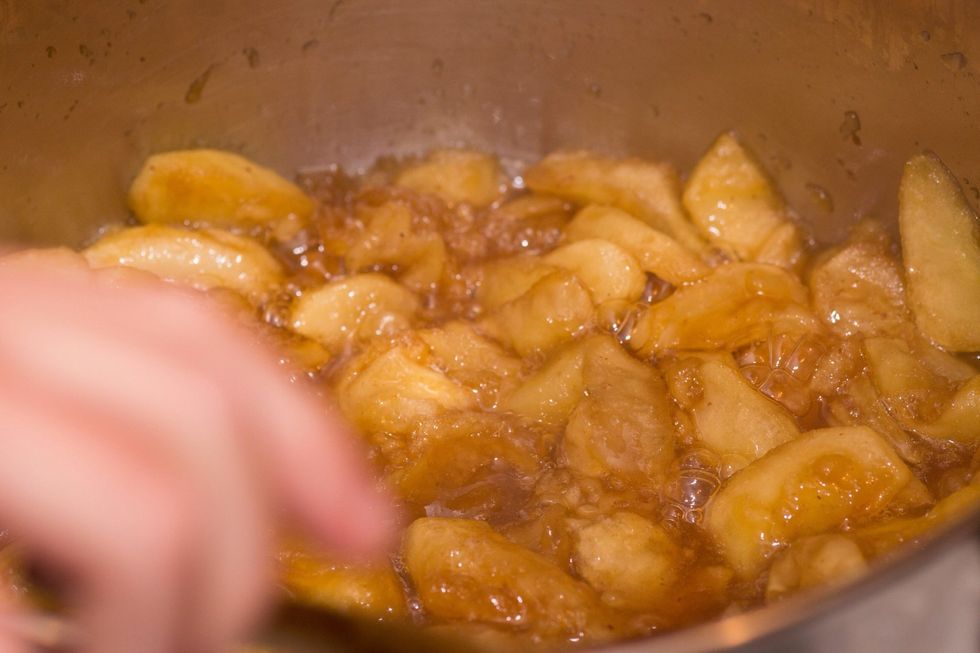 Stir it up. The smell from this is making my tummy grumble. If you do want to sneak a taste, like I did, make sure you blow on it to cool it down. The melted sugar makes it really hot!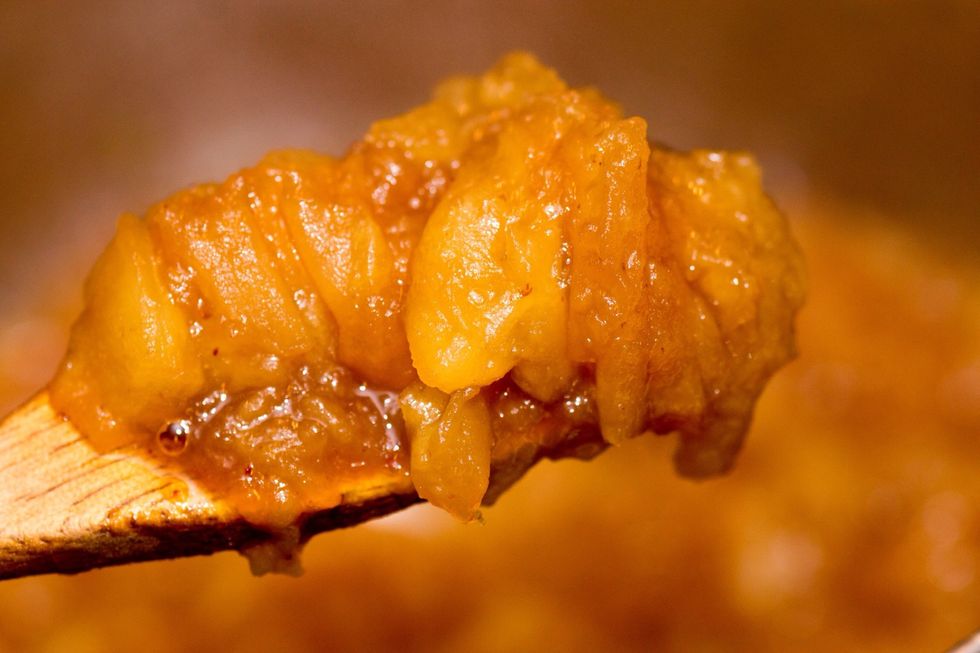 This is after about 12 minutes total. The last couple minutes I left the lid off to thicken it up. This looks sooooo good mmmmmm. 😍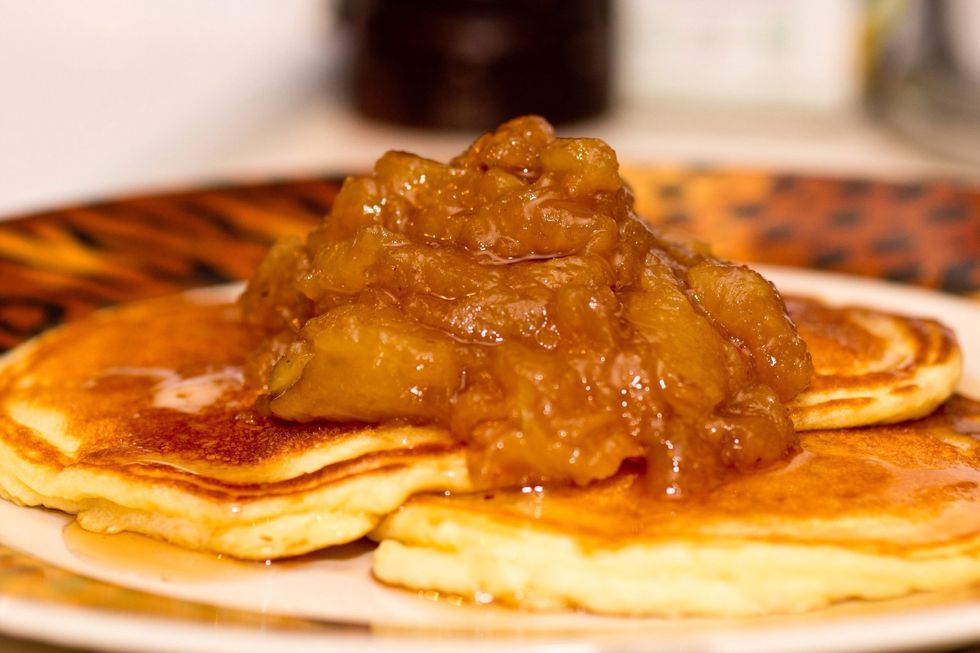 Dad made us some really really yummy gluten free pancakes to serve my applesauce on. We all had seconds and no one got a sore belly. Best brunch in the universe. 👽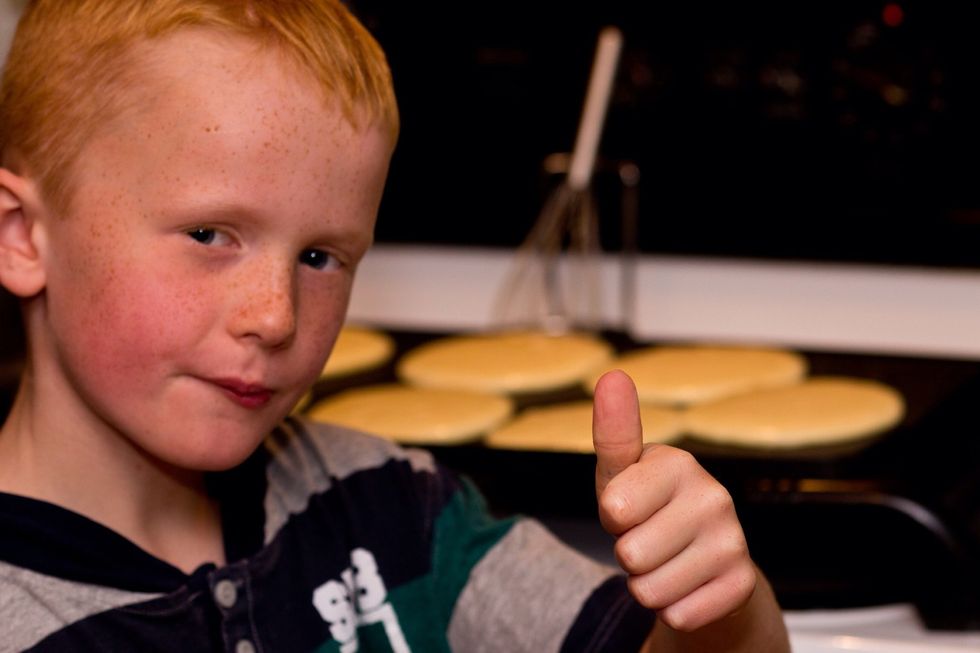 👍 Thanks for checking out my very first ever Snapguide. You can see all of my dads guides by clicking on his name. He really likes making them and has some pretty cool ones.
If you liked this recipe then let me know by clicking the "❤" Follow my dad to see my new guides and maybe some of his too. Thank you!! 👋
3.0lb Apples
3/4c Brown sugar
1/2tsp Cinnamon
1.0Tbsp Vanilla extract
1.0Tbsp Rum (extract)
1/4tsp Ground cloves
1/2Tbsp Molasses
Jody Wagstaff
Chef turned cable guy, feeding his lust for cooking by sharing tips and tricks on the interweb. The rest of my time is spent djing, ultimate and fatherhood