Cook Luncheon Meat, Egg, Potato N Onion Filling.
18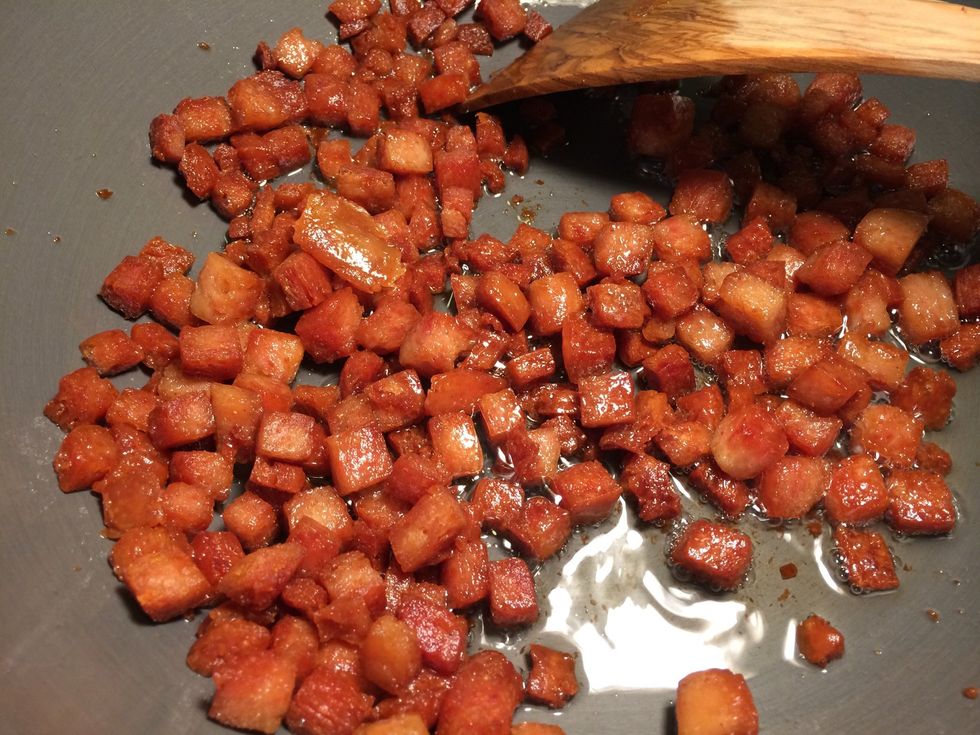 Fry cubed luncheon meat until crisp. No need to add oil as luncheon meat is very oily.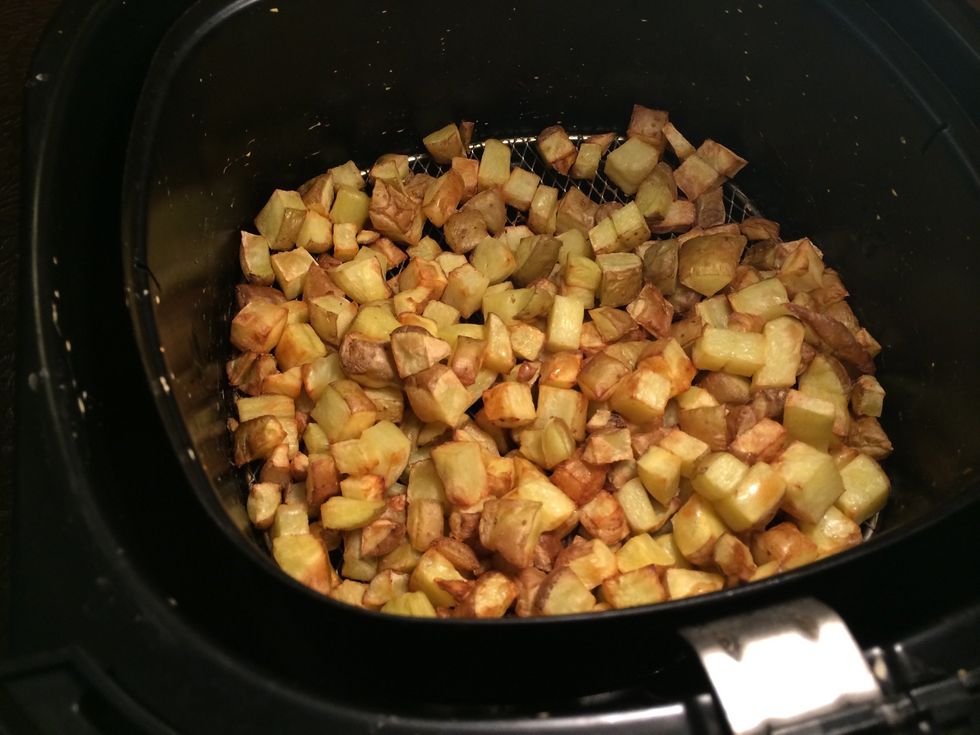 Air fry the cubed potato.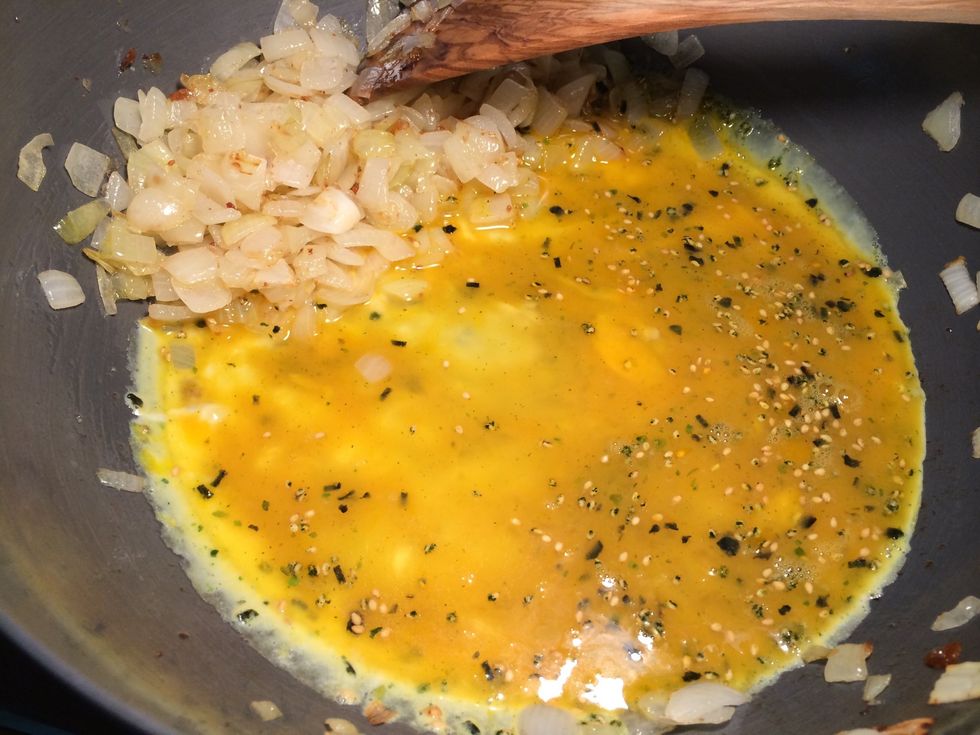 Fry the onions until soft. Add seasoned egg. Fry until cooked. Break into small pieces.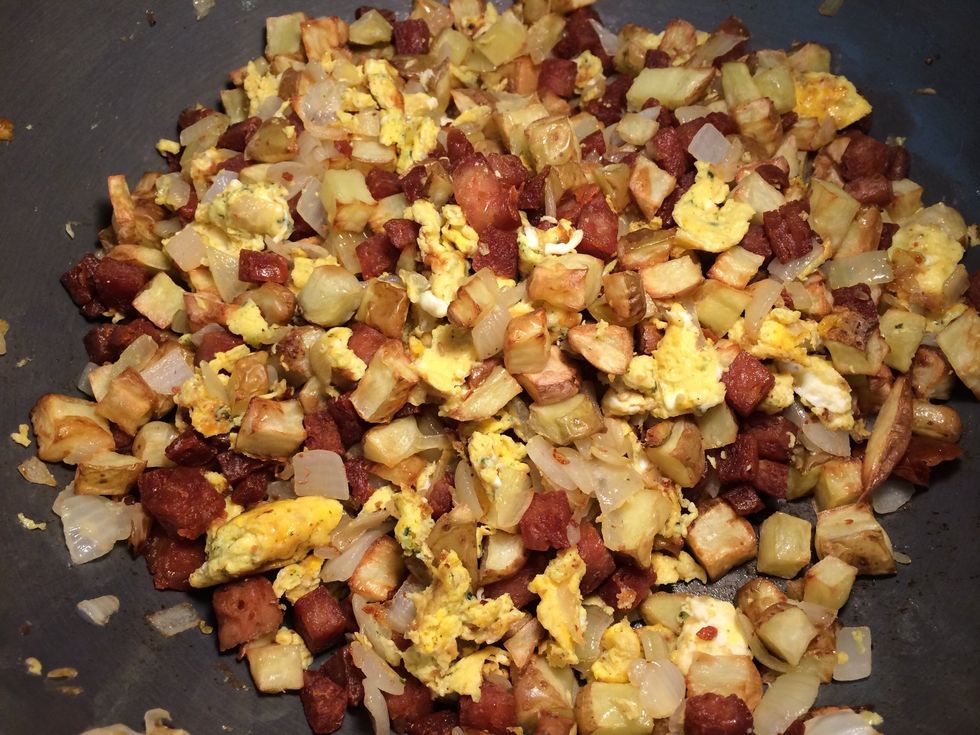 Add back the luncheon meat n potatoes.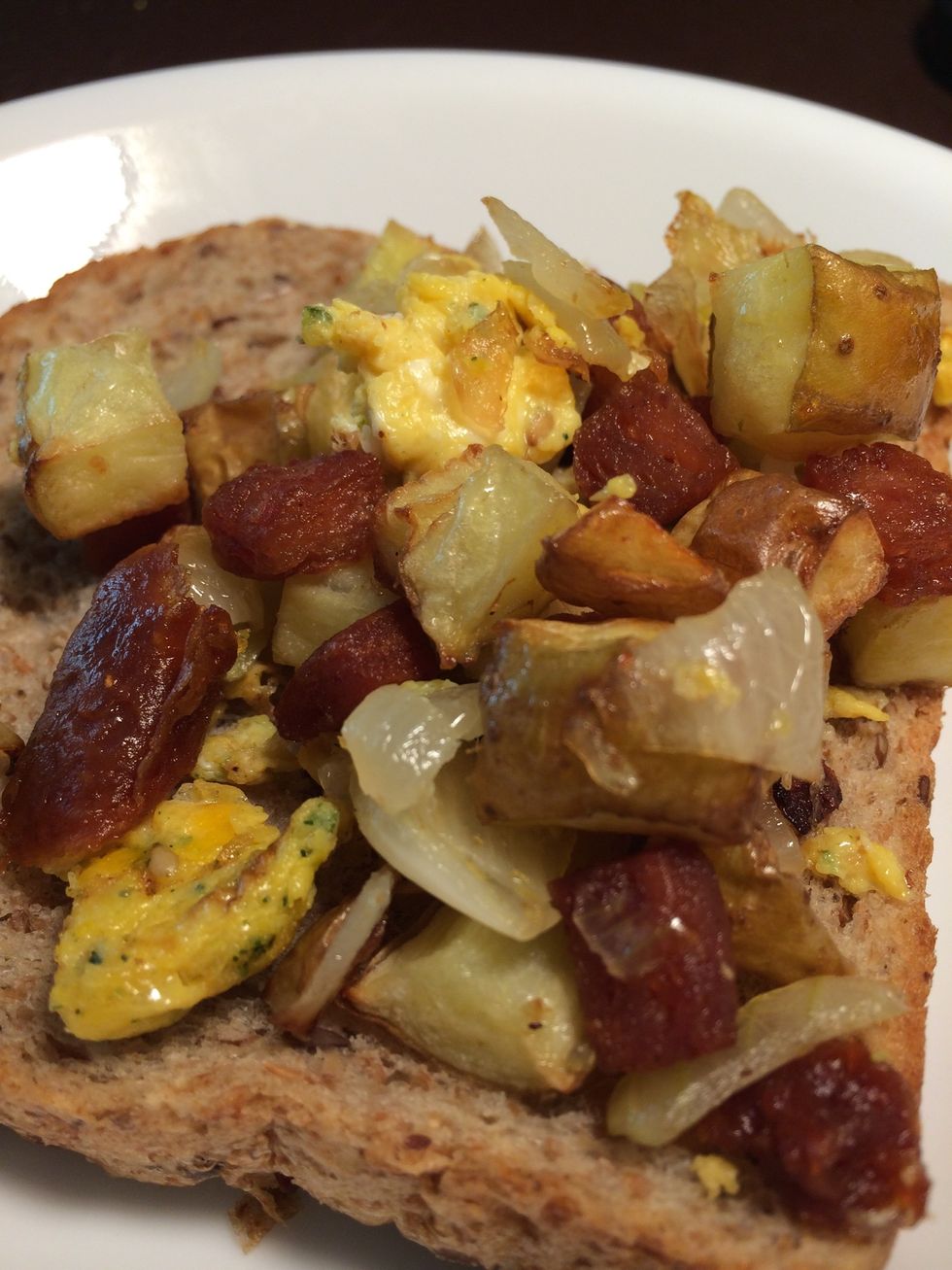 Can be used for sandwiches.
Can be used as filling for the 40 min buns
1.0 Can luncheon meat cubed
2.0 Onions diced
3.0 Eggs
5.0 Potatoes cubed.