My wife had not come home from grocery shopping and I eat sandwiches every day at work. Wanting something different, I scrounged the fridge.
2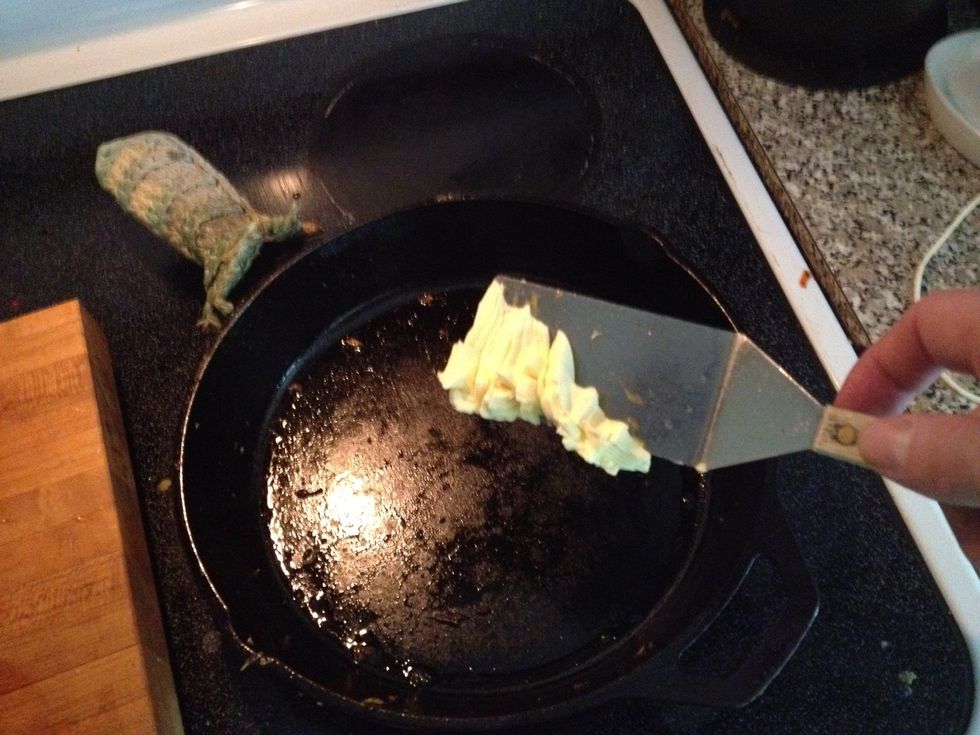 Heat pan over Medium-Low heat Add butter to keep things from sticking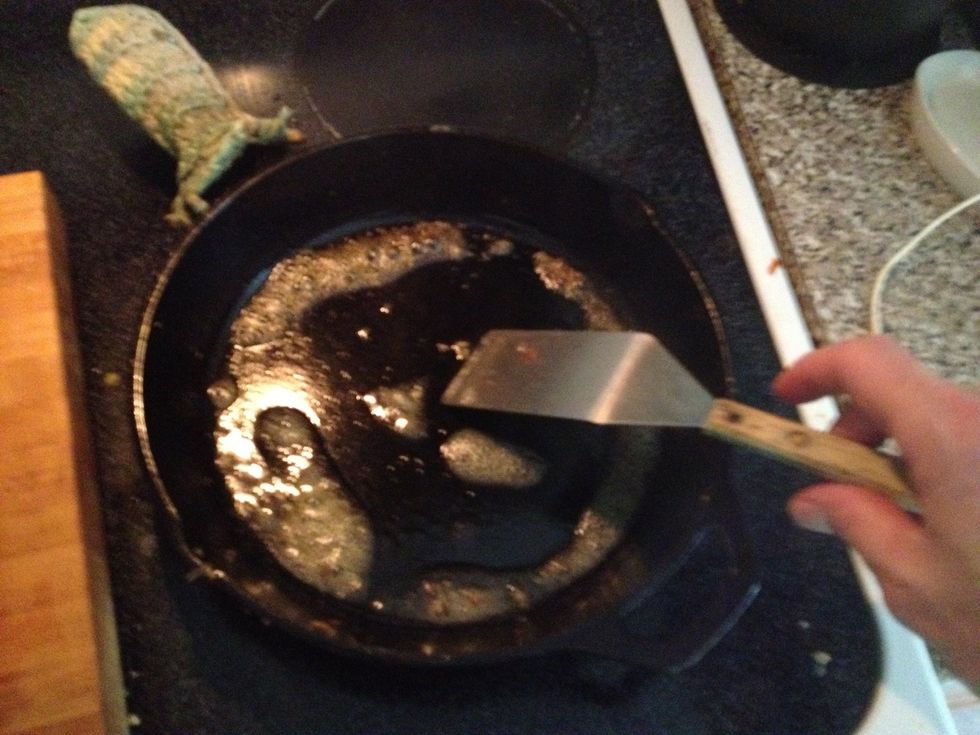 Melt the butter. Spread it around a bit to coat the pan.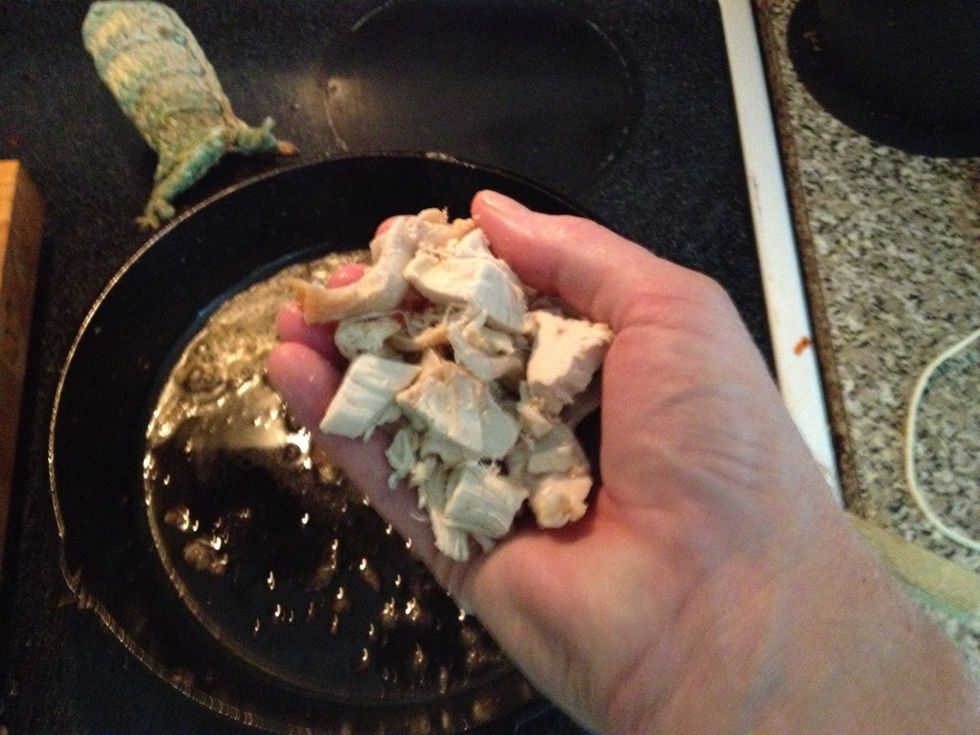 Add a handful of pre-cooked chicken. This was just some leftover chicken I found in the fridge that I hoped my wife didn't have plans for it. If the chunks are too big, chop them with your spatula.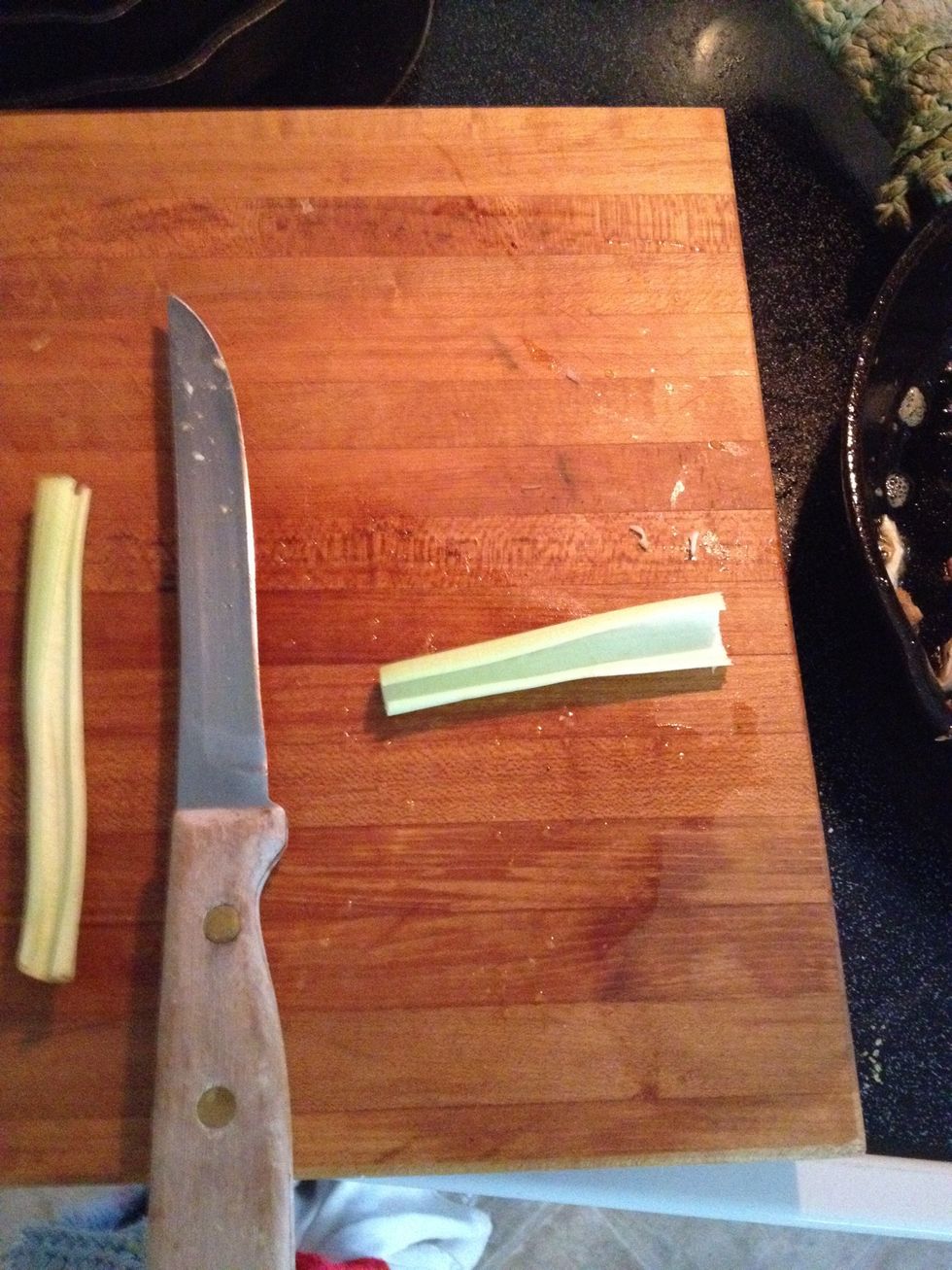 Cut the celery into bite sized slices. They should be about the same size as the bits of chicken. Add to the chicken in the pan and stir.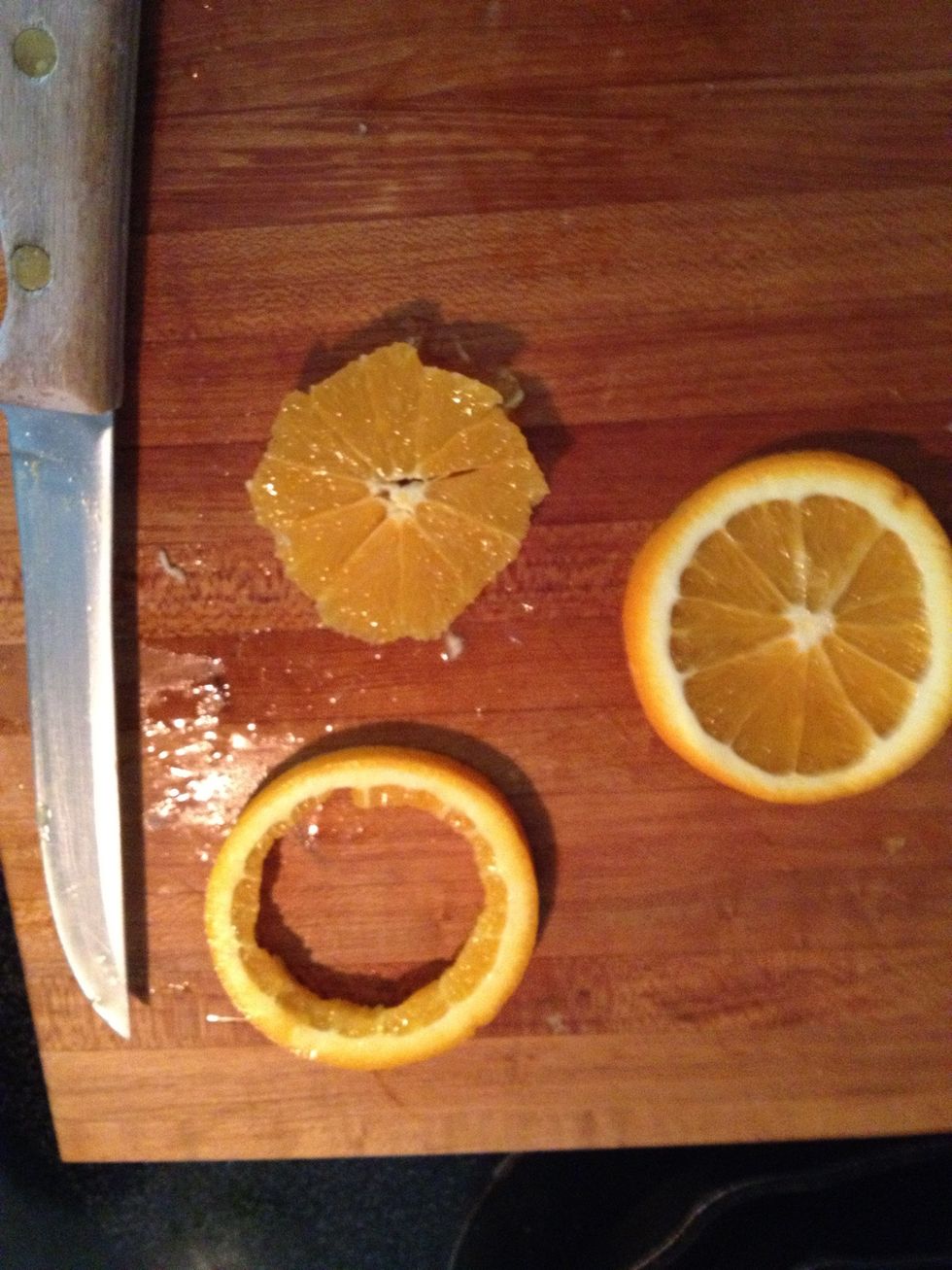 Here's the sloppy part. Slice an orange. Take two slices. Cut the center out of one & cut into bits similar to the celery/chicken. Stir the cut up orange into the pan.
It was at this point my 8-yr old asked, "Are you making lunch? It smells good." He didn't even know what I was cooking! "Wow," I thought, "I have to put this on Snapguide."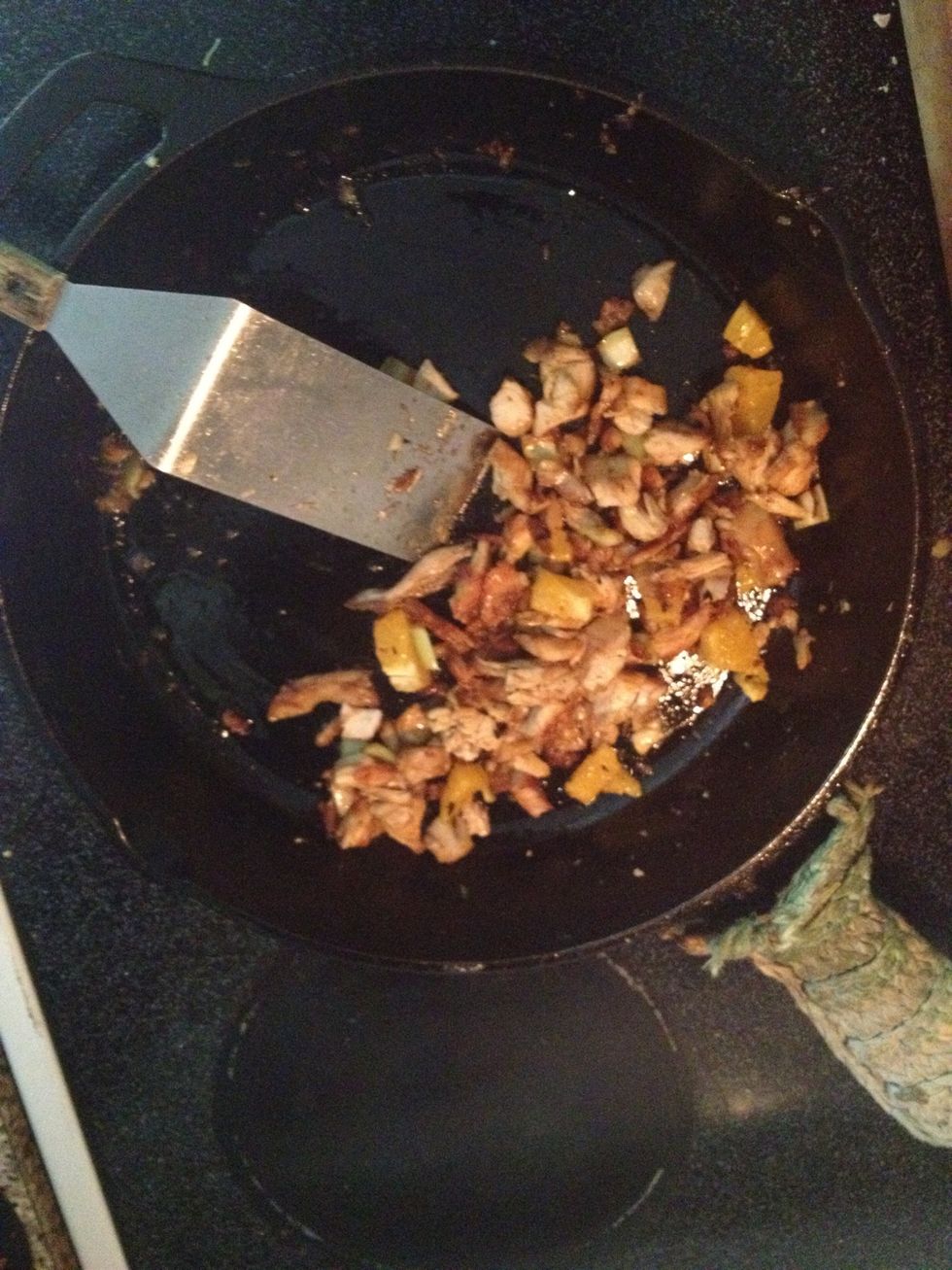 Should look something like this.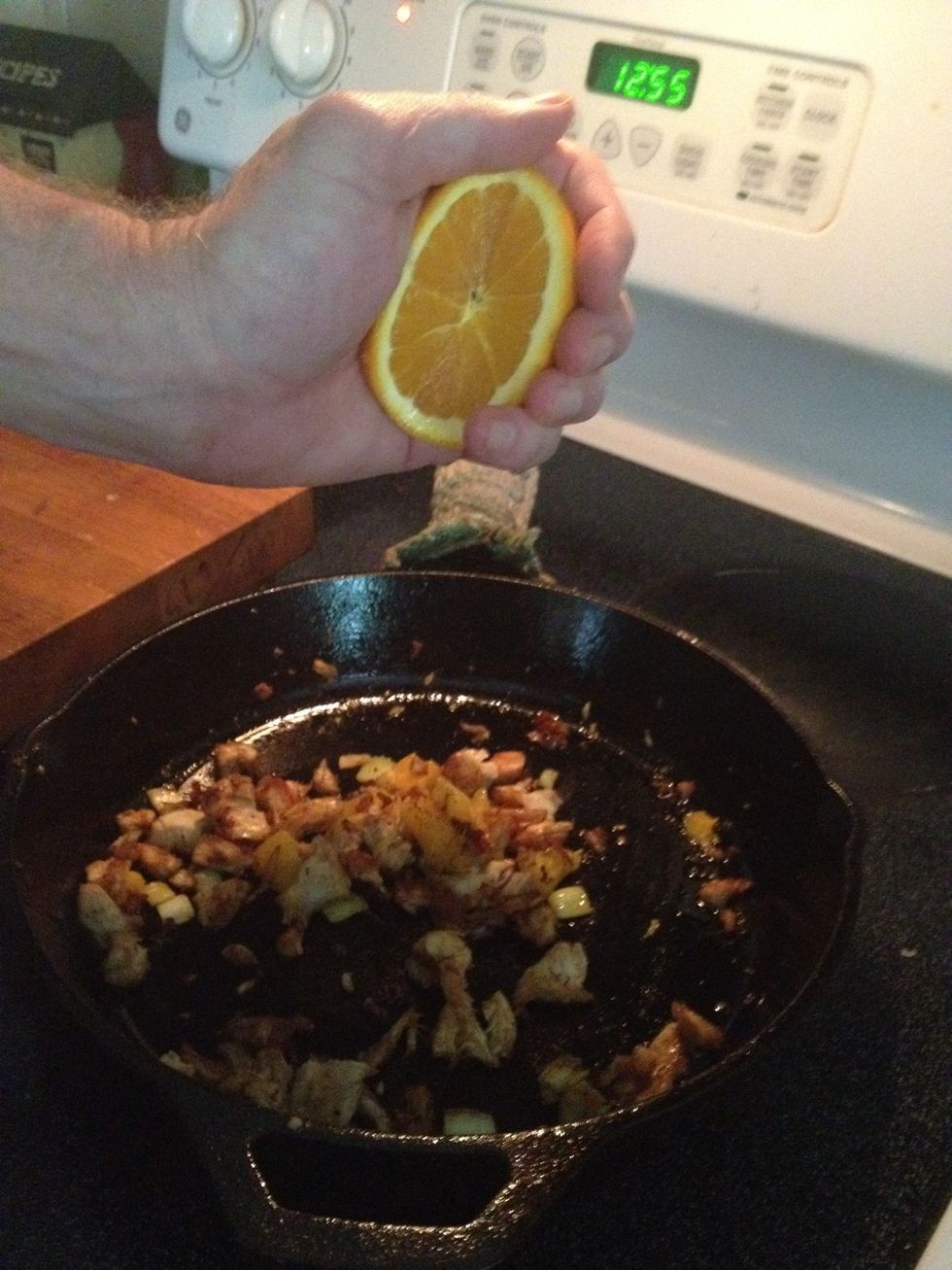 Squeeze the juice from the other orange slice into the pan. SQUEEZE it hard!. I told you this was the sloppy part. (Have the trash can handy do you can toss the squished orange into it). Stir it.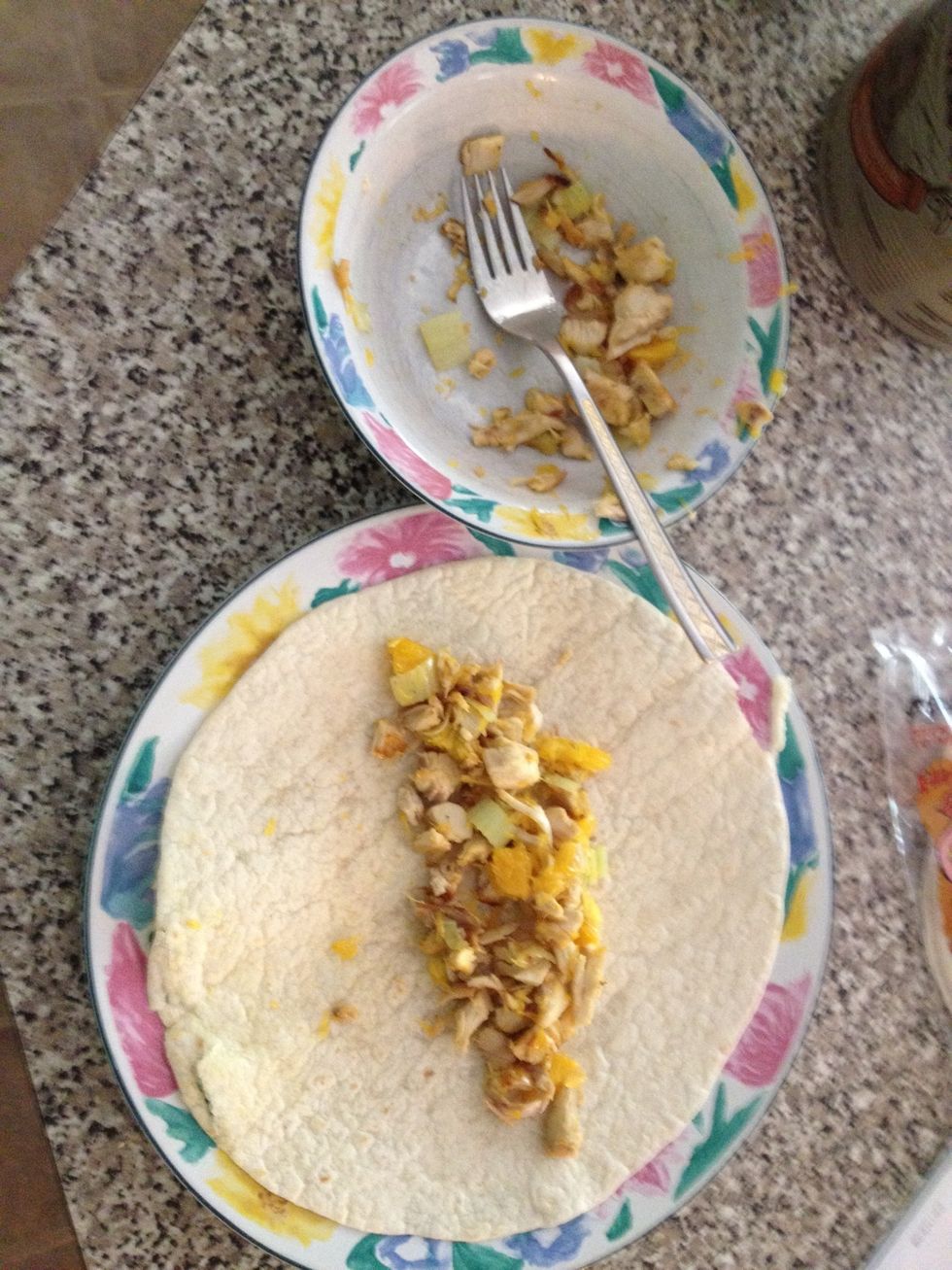 Serve it. My son wanted a wrap, I liked it in a bowl. My other son decided he wanted some & added BACON BITS.
It was a great success. Don't think there's nothing to cook. Be creative. I had no clue what I was doing… just grabbed a few ingredients and tried. I might try the bacon bits next time.
Pan (I used Cast-Iron Frying Pan)
Spatula (something to stir with)
Sharp knife to slice orange
Butter/margarine
1.0 Handful of chopped *pre-cooked* chicken bits
1/2 Celery stalk
2.0 Orange slices
Wrap (optional)