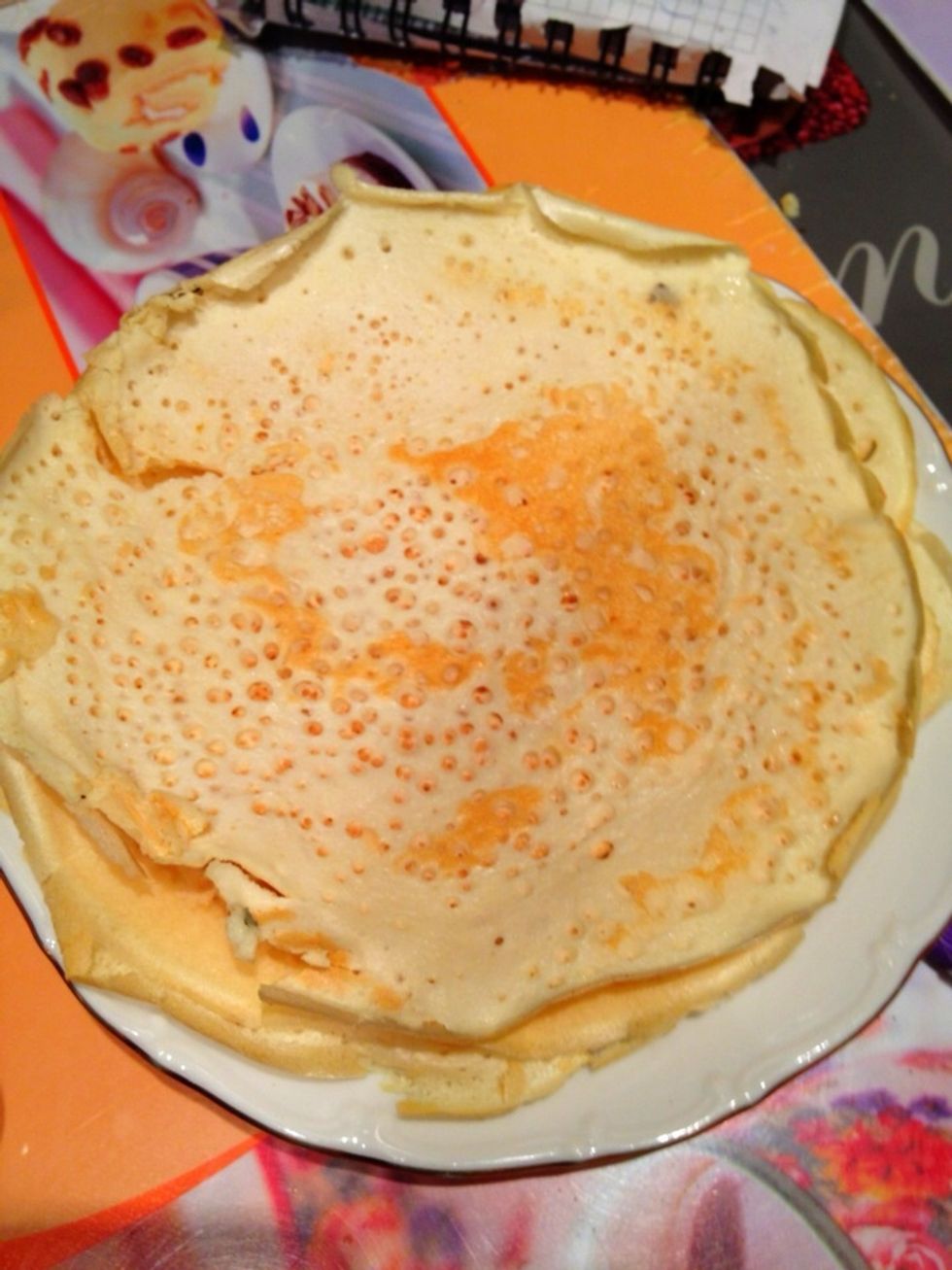 Take 2 scoops of protein powder (with no flavor), mix it with 4 egg whites and some water. Dough should be liquid, as we use to cook pancakes. Add some salt, baking powder and fry on teflon, no oil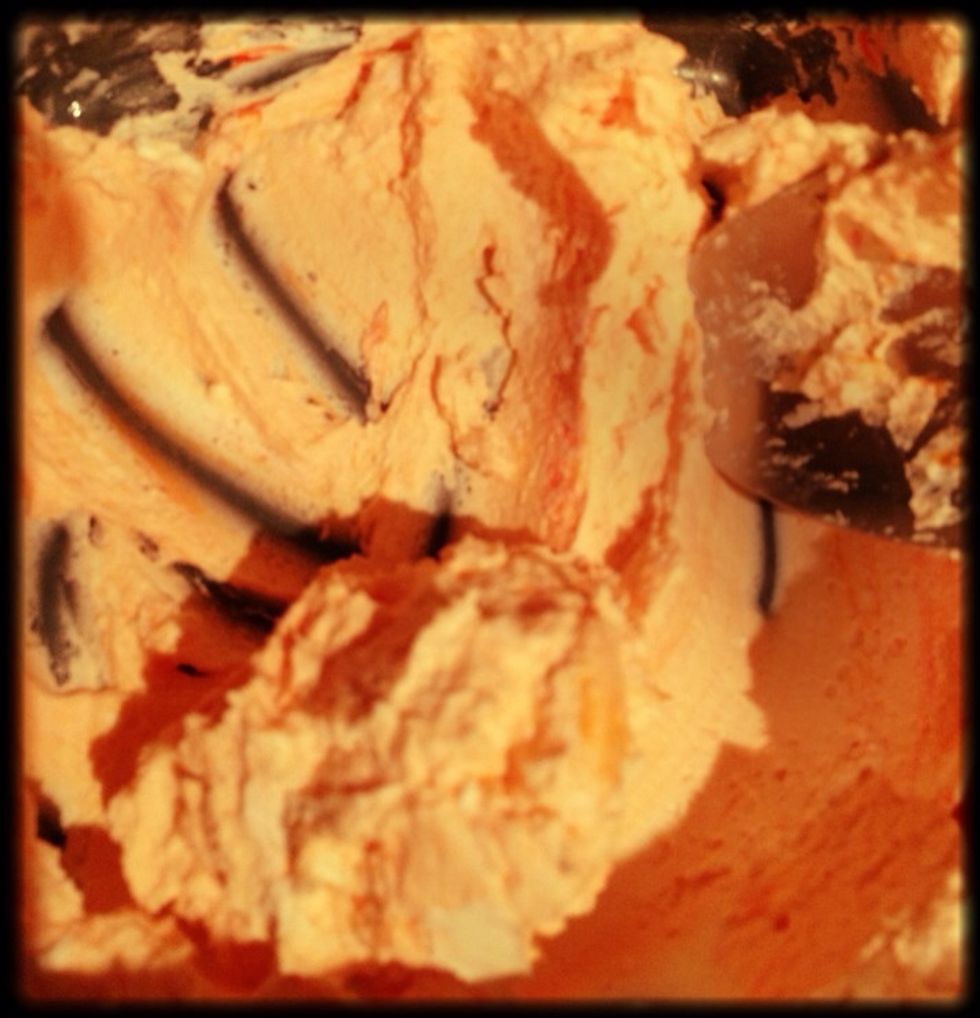 Mix 150 g of cottage cheese with cherry flavor, vanilla extract, food colorant and sweetener.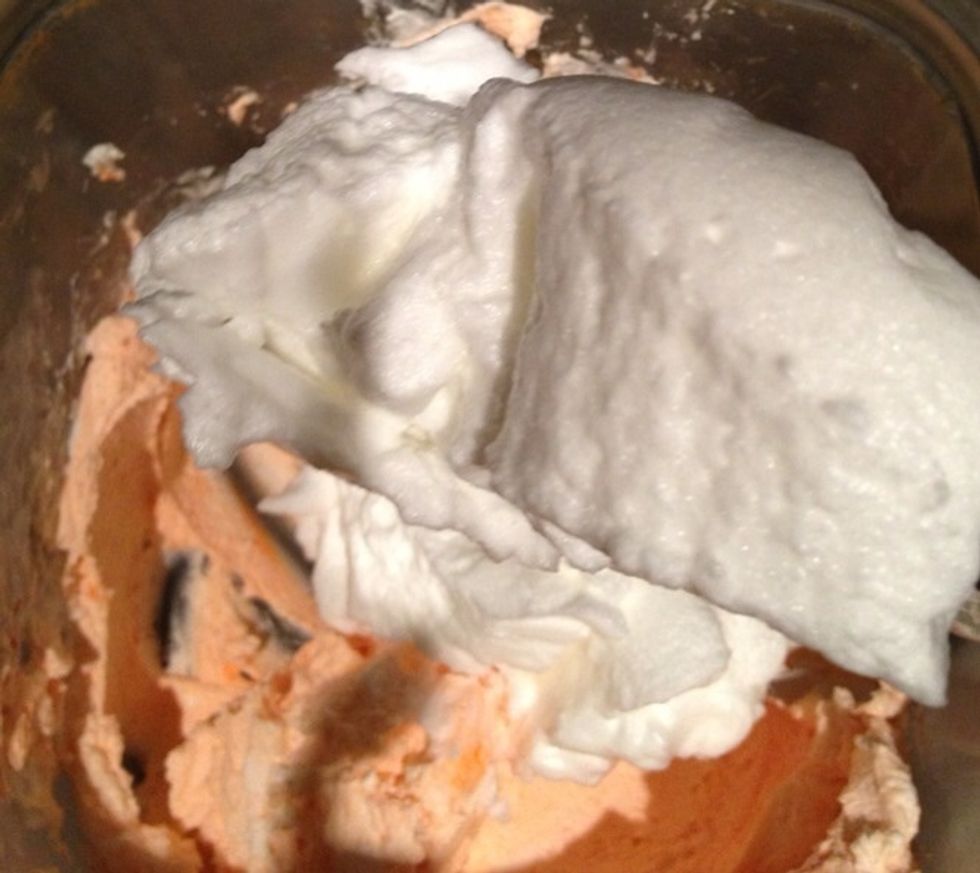 Whip 3 egg whites to make them foamy and slowly mix them with cottage cheese.
Fill pancakes with cream and they're done!
7 egg whites
150 g of low fat cottage cheese
2 scoops of protein powder (6 Tbs)
cherry flavor
red food colorant
vanilla extract
sweetener